You've spent months hiring the vendors, choosing the flowers and décor, and generally figuring out how to make all the details of your wedding day flow together flawlessly. 
But how can you be sure that everyone is on the same page when the big day arrives? 
So much of the wedding is dependent on the timing of the events—like the caterer relying on the ceremony staying on schedule so that they'll have the hors d'oeuvres warm for cocktail hour—and your celebration can quickly turn from a blissful occasion into a stressful one if one of these components throws everything else off course.
Having a master schedule of events, accessible to everyone who has a role in your wedding, is vital to ensuring that your day runs smoothly.
Need help planning your wedding? Check out our list of Wedding Event Planners here. 
Here's why creating a wedding day schedule should be at the top of your to-do list.
A Timeline Is Super Important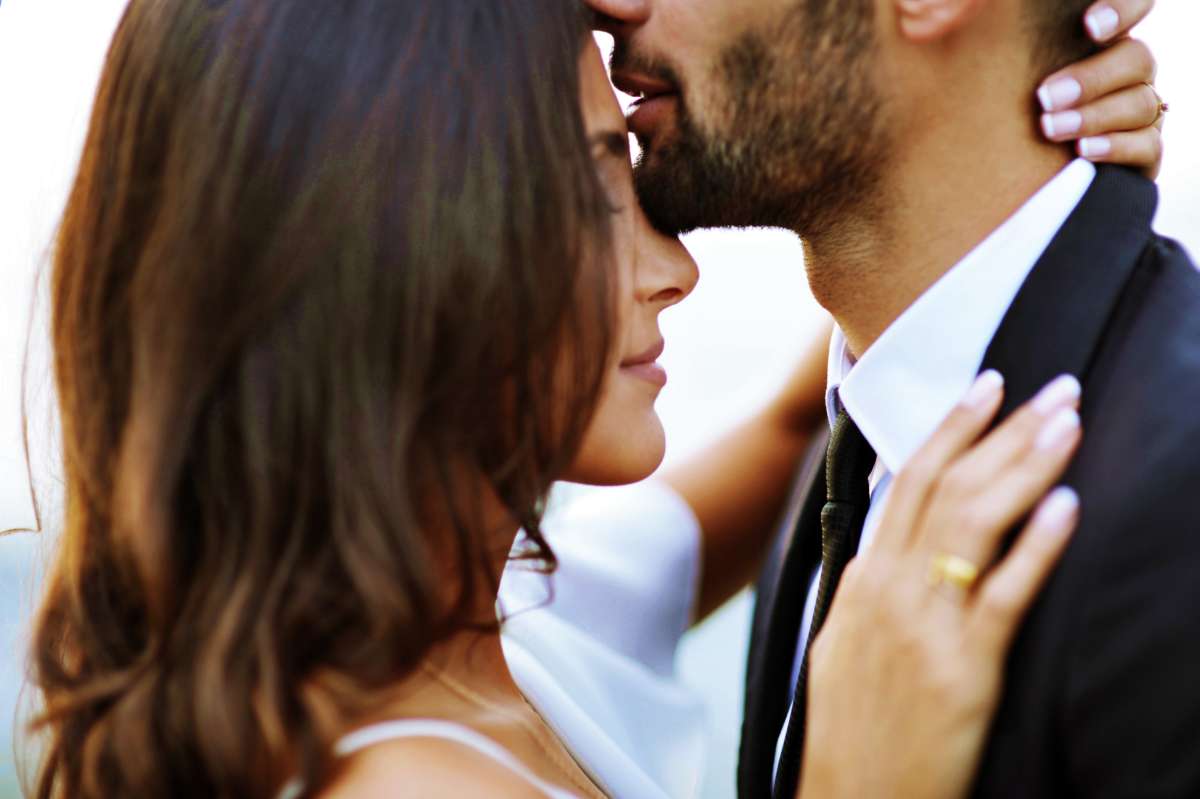 A timeline for your wedding day is essential for so many reasons. First, it helps your vendors know when they need to be ready and have you prepared for the next thing on your agenda.
A timeline for your wedding day helps your wedding party members know when they need to be ready and where they need to be for the entire day. 
It keeps your close family members aware of your plans, so they do not miss out on any of your special memories. 
Finally, a wedding day timeline helps you and your future spouse relax and enjoy your day instead of trying to coordinate the entire day from the makeup chair or the front of the ceremony!
If you have a wedding day timeline that you've confirmed with your wedding vendor team and send out to everyone who needs to see it, you are going to walk onto a wedding day that is not going to be chaotic or stressful. 
Your wedding day will be organised and planned out, ready for you to enjoy.
Why They Are Important
When and Where?
Timelines let your wedding party and family members know the when and where of the events, and they also tell your wedding vendors a little more information about your day. 
Now not to say that this time frame of events will be exact, but it gives everyone a heads up on what's happening next. 
That is, having a wedding planner or someone designated for this helps so much in keeping everything on time and organising your big day.
When Will Your Vendors Arrive?
When you plan out your timeline, it's so important to know when your vendors will arrive. 
The flowers are an essential part of the day, and it is critical to make sure they arrive before your photographer. This helps to take as many photos beforehand as possible.
When Be Will Dinner Served?
The next vendor to check with is catering; what time will dinner be ready to serve? This truly determines most of your events at your reception, and hey, who doesn't love when dinner is ready!
When Is the Ceremony?
This one is a huge factor in almost every aspect of planning your wedding day, all the way from the invitations to the reception time. 
This is something we as photographers highly recommend you checking the sunset times with before you set your ceremony time. 
If you have a natural light wedding photographer, this is a significant factor in ensuring your portraits are taken in the most beautiful sunlight. 
We always recommend checking the sunset online for the exact date of your wedding day.
Making Announcements!
Timelines are an excellent tool for your DJ or band. It helps them to know when to announce what's happening next. 
Having a great DJ or band not only helps keep your wedding events flowing but always ensures the bride and groom can enjoy dancing the night away.
The Schedule Keeps All Parties Organised.
No one knows better than the vendors how much time will be needed for each component of the wedding, such as how much time should be allocated for makeup and hair, the first look, serving dinner, and toasts. 
Vendors do this all the time so that they can give you excellent feedback.
By the time your wedding day arrives, details might be different than they were on the day you signed your vendor contracts. 
For example, suppose you booked a transportation service nine months ago but have decided to extend your reception time by an hour. In that case, the transportation service will see the change on the timeline and can adjust accordingly. 
To ensure everyone knows the plan, send an initial schedule to confirm with all the vendors two to four weeks before the event. Then establish a week again before the wedding.
The Schedule Acts as a Central Contact Sheet.
Since so many independent vendors will come together on your wedding day, it's helpful that everyone has access to the same information in one central location. 
Include all the vendors' and key wedding members' phone numbers and emails on the schedule to make communication easy. 
We want everyone to be on the same page, referring to everyone onsite, not only those you've been working with before the event.
The Schedule Keeps All Duties Clear and Outlined.
There's no such thing as a schedule that's too detailed; wedding planners agree, as clearly outlining everyone's responsibilities and timing commitments is of the utmost importance. 
My timelines have every 5, 10, 15 minutes of the day scheduled. Having two versions, a more detailed timeline of events for the vendors and a lighter list for the wedding party and family get the critical information to those who need it. 
The wedding party doesn't need to know what time the cake is being delivered, but it would be helpful for them to know when it's being cut, says Scott.
The Schedule Helps Avoid Pitfalls.
Because each event is dependent on the one before being timely, a wedding planner with a fantastic schedule can adjust accordingly if there is a blip in the program. 
For example, if a reception toast goes 15 minutes longer than expected, the wedding planner can contact the kitchen to hold dressing the salads. 
If hair and makeup are running behind, the ceremony start time consequently is delayed. 
Many people don't understand the impact that may have down the line. The wedding planner can coordinate with the vendors and adjust the events later in the timeline to keep the day running smoothly with a clear schedule.
The schedule takes the pressure off the bride.
The timeline of events gives your bridesmaids and family a concrete outline, which means they won't feel lost on the wedding day and won't need to look to you for answers. 
If you don't have that, you will have a lot of people asking you questions the entire day.
Gather as much information as you can before the event, says Pedersen, and include it in your schedule. 
Visit the venue, ask for the names and contact information of any people you haven't met who will be involved on the day, the delivery time for welcome bags, parking information, and high traffic times coming into the city, so you can prepare and have a plan for people who will be late. 
If all these answers are communicated beforehand, there will be fewer questions on the wedding day.
Now you know you have to have a wedding day timeline. Let's talk about how you create one!
How To Build A Wedding Day Timeline
Simply put, the first two people that you should speak with when working on a timeline for your wedding day will be your wedding photographer and your wedding planner/coordinator. 
You'll probably want to start your wedding day timeline by building out and around your ceremony time, but yours, as the couple, will expand from the time you both wake up and go to sleep on the wedding day. 
Vogue Ballroom is your ultimate Wedding Reception Venue to create your dream wedding.
You two should plan when you need to start getting ready when people need to start arriving when you need your vendors to come and be prepared by, when you need your wedding party to be prepared by, and when any important events you have planned throughout the day are going to happen.
Build-in Time to Be Late
You want to make sure that you have adequate time for each of you want to do. 
Examples of this are specific photo requests, time to spend a moment alone with your spouse, special dances, and anything else you may want to do! 
Be sure to build in buffer time throughout the day in case anything runs late. A few things to think about when planning for your wedding day timeline:
Travel time to and from locations

buffer time between tasks or photo requests

time to get ready

time to relax

when your vendors need to arrive

when and where do you need your flowers delivered to

where you'll be getting prepared, and how far is that from your venue

how long is your ceremony

how many guests you are inviting

your photos

anything you have planned during the reception or ceremony

anything you have planned before you start getting ready, such as a wedding party brunch
Wedding Day Timeline Rules Every Couple Should Follow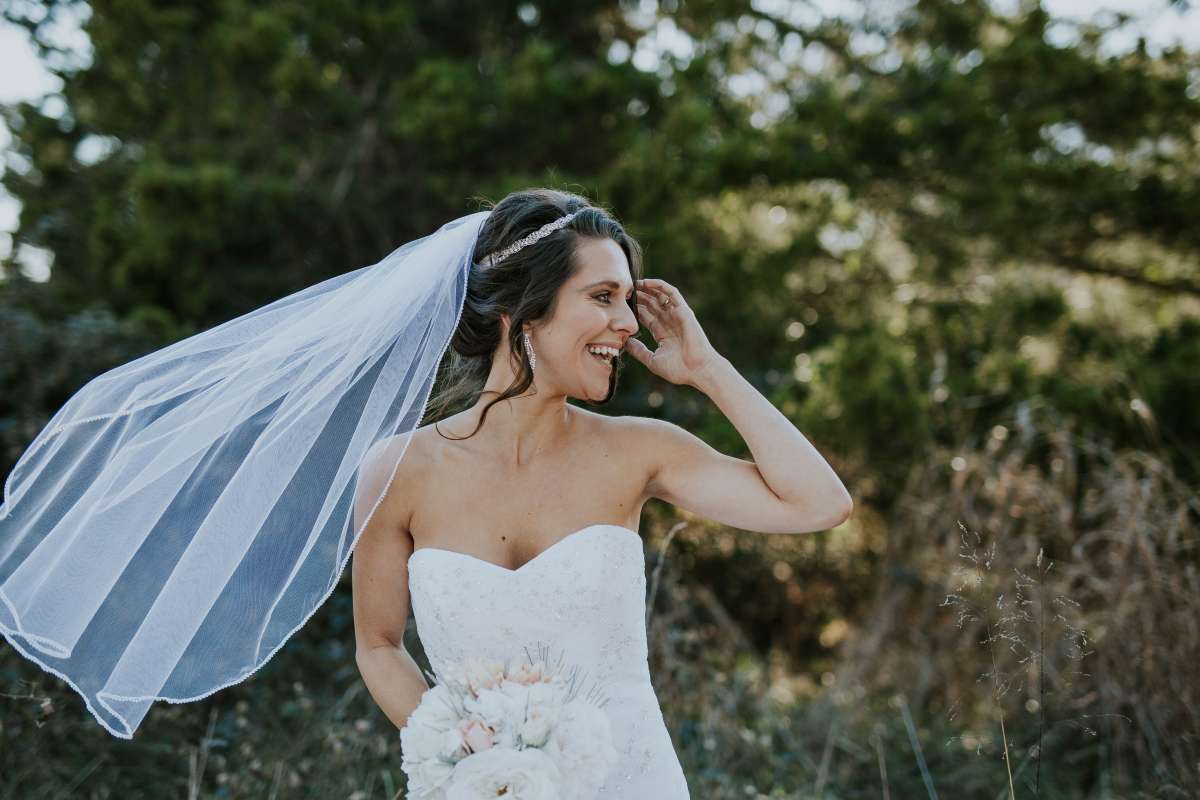 Think About Your Wedding's Unique Logistics.
There are several decisions you'll need to make before you can start creating your wedding day timeline. 
If you can answer these questions, you're probably ready to start creating your wedding schedule!
Will you be getting ready at your ceremony location or somewhere else (like a hotel with a room block reserved for you and your guests)?

Are your wedding ceremonies and reception in separate areas? If so, you'll have to factor travel time into your wedding timeline.

Will you be providing transportation for your wedding party members and guests? If so, this can make travel a bit smoother and quicker.

Are you planning on having a "first look" and doing photos pre-ceremony? Or would you rather wait until a cocktail hour to do couple and group/family portraits?

Do you want to take first look or wedding portraits at a specific time (i.e., "golden hour," the last hour of light before the sun goes down)?

How long will your ceremony be? This will require a discussion with your officiant. While the average wedding ceremony is around 30 minutes, some religious traditions may take longer (for example, if you have an entire Catholic mass). 

Will your cocktail hour take place between the ceremony and reception or before the ceremony?

Will you have a receiving line?

Does your reception venue have a curfew or noise restrictions, meaning you'll have to end the reception at a specific time? Your wedding reception timeline will be tighter if you have to complete the party at a predetermined time.

Are you doing a first dance, parent dances (such as the father-daughter and mother-son dances), or other ceremonial dances at your reception?

How many toasts will you have? Will you do a cake cutting?

Will you do the bouquet toss, garter toss, or other dance floor activities (shoe game, etc.)?

How much time is included in your vendors' contracts? How long will your photographers (DJ/band, videographer, etc.) be present at your wedding?

Are you hosting an after-party or parties? Where will those take place, and how will guests get there?
Start Your Wedding Timeline from Scratch.
Every wedding is different, so copying a wedding timeline template you found on the internet word-for-word is probably not going to work for your big day (of course, you can use these templates as inspiration, though!). 
Start fresh, and use your ceremony time as a starting point. First, make a list of all of the events (getting ready, photo sessions, cocktail hour, first dance) that need to happen before and after the ceremony and then determine how long each will take. 
You can then start to plot your wedding day schedule accordingly. Catering your own wedding? Let us put you in touch with the Top Melbourne Wedding Caterers.
Start Early. Like, Early.
Let's face it, your wedding is going to be a long (but fantastic!) day, and there's no such thing as starting the getting-ready process too soon—particularly if you're planning on taking photos before your ceremony. 
Suppose your ceremony starts at 4 p.m. For example, we recommend beginning to prep at around 9 a.m. 
Yes, it may seem insane to start that early for an evening wedding, but realise that it can take 90 minutes (or more!) for a bride to get her hair and makeup done. 
And if your bridesmaids are also getting their hair and makeup professionally done, that adds even more time to the equation. 
And an entire portrait session, including couple's portraits and family photos, will likely take over an hour, as well. 
Add more time if you're planning on taking portraits at different locations! 
So yes, starting your wedding day as early as possible is a great idea and one you likely won't regret (even if it means cutting out of your rehearsal dinner a little early to get some shuteye!). 
Talk to the Wedding Planning Experts.
Wedding planners and venue event managers are usually the go-to sources to assist you in creating your "official" wedding day timeline. 
They'll have a good idea of how to plan out the day based on their experience and know-how to adjust your vision to fit the realities of the time. 
You'll also want to speak with your other vendors to find out how long they'll need for set-up and prep so that you can schedule them accordingly and provide them with enough time to complete their tasks.
Add Some Buffers.
There are going to be some little (but important) details that you may forget to include in your wedding timeline—including eating breakfast (super-important!), signing the marriage license, and more. 
Your wedding planner or venue event manager should know what these are and help you schedule them in, but make sure that your schedule allows for lots of cushion time. 
If there's any form of transportation involved (to the ceremony or from the ceremony to the reception), be sure to allow at least a 15-minute buffer if there's unexpected traffic or other delays. You'll be glad you planned!
...but Not on the Invitation.
If you're worried about your guests running late, it can be tempting to put an earlier ceremony start time on your invitation to ensure everyone arrives on time—or early. Our advice: Resist. The. Urge. 
Your guests will get annoyed if they arrive "on time" only to have to wait an extra 15 minutes or half-hour for the ceremony to begin (even more if you're running late!). 
Instead, factor in an additional 5-10 minutes to your ceremony start time to give everyone a chance to find their seats and get settled. 
Also, be sure to have ushers on hand to direct any late arrivals to their seats at an appropriate time after the ceremony has started.
Remember Your Photographer and Videographer.
Wedding photography packages usually include the number of hours your photographer and videographer will work on your wedding day—this is super-important. 
If you want your photographer to photograph your whole wedding day—including you and your crew getting ready — you'll need to pay for at least eight hours of coverage, and that may not even take your photographer to the very end of your reception. 
Think about how much time you have with your photographer and videographer and when you'd like them to start and finish shooting on your big day. 
If you've paid for less than eight hours, you'll need to be strategic about when your photographer will start and finish and decide if it's more important for your photographer to shoot your getting-ready activities or the sparkler send-off at the end of the night. 
If desired, you can even stage a faux send-off an hour or two before your reception so your photographer can get those fantastic newlywed photos within their time constraints. 
Don't Make Guests Wait to Eat.
Even though your wedding guests will likely have just enjoyed cocktail hour, you shouldn't make them wait too long before dinner is served (lest they get hangry!). 
Dinner should be served at most half an hour to 45 minutes after the reception begins. The way you operate your meal is up to you and your caterer and venue—but think about how you schedule the meal, the toasts, and the dancing portion of the evening. 
Will you stagger the courses and allow for dance breaks in between? Or serve the entire meal first and then start the dancing?
Distribute Your Wedding Day Timeline Widely.
Your wedding day timeline should be formatted clearly and given to all of your vendors, including your caterer, photographer, videographer, DJ or bandleader, ceremony musicians, hairstylist, makeup artist, and more, as well as any VIPs (family members, bridal party, etc.) the week of the wedding. 
That way, everyone knows where they are supposed to be and when. Check out our list of Top Wedding Decorators to help you make your day as magical as it can be.
Be sure to email the timeline to your vendors a few days to a week before your wedding, and have printed copies of your timeline at the ready, too. 
On the day of your wedding, your wedding planner or event manager should be the "keeper of the timeline," making sure things are running smoothly, but also enlist a family or wedding party member, such as the maid of honour and best man, to keep an eye on the clock and enforce the schedule.