When you're planning a wedding, you are told time and time again that it's your "special day." and it should be "all about you." For the most part, this is true. It's your wedding day, and you want to make sure that you are happy with all of your choices. But while you're busy checking off all of your must-haves, it's important not to forget your guests — many of whom travel long distances, line up babysitters, take time off of work, and spend a lot of money to share in this momentous occasion.
Although most wedding guests really don't notice all of the little details, there are some things they do care about. The following are some simple ways you can keep your guests happy and comfortable without sacrificing the wedding of your dreams.
Most of your guests won't notice all the tiny details you spent so much time stressing over, but there are some things they really do care about!
When & Where
Whether your friends are travelling across town or across the country, they want to know as much as possible about the wedding so they can take time off, arrange for travel, and possibly childcare too. With Fridays and Sundays becoming nearly as popular as Saturdays and even some couples hosting weekday weddings, knowing dates in advance helps guests plan for their attendance.
Guests want to know where the venue (or venues) might be located to see if they need a rental car in addition to the cost of a hotel room. When setting up guest room blocks, look at several hotels at various price points, so guests have options to choose from.
Consider the comfort of your guests when choosing the venue. For an obvious example, don't have an outdoor wedding in the middle of winter. And if you are having an outdoor event, provide some sheltered space in case of surprise rain or wind. If you're indoors, but the place has no heating (common with barns), give people advance warning so they can come prepared with adequate clothing. Let guests know if you're having a beach ceremony, so the women know not to wear stilettos.
Let guests know if the wedding is outdoors, on a beach, or across a rural property. Knowing what kind of shoes, attire, and even how difficult it might be to access it is a huge piece of their comfort. Vogue Ballroom is your perfect wedding venue in Melbourne delivering fairytale weddings for the bride and groom
Registry
We know a lot of couples who are dreading setting up a wedding registry. They might be merging two homes or already live together and don't need much for their home. The truth is, your wedding guests often want to be able to go to a registry, preferably online, and select something they know you want. Not only does this ensure you will like the gift, but it also means they can click and ship it to your home and not have to schlep it across the country to the wedding.
The other common request is to pick a nice mix of items on a registry. Your friends may want to go in on a gift with other people, so having an array of larger, more expensive gifts along with several smaller, more affordable gifts gives guests plenty of choices.
Timing
Having your wedding ceremony earlier in the day may leave a considerable gap before an evening wedding reception. If an early ceremony time is all that's available, you might consider hosting a brunch reception to follow. Another option is to organise an activity, like a city tour or hospitality suite, to fill the afternoon for many of your out of town guests. The reality is that people may blow off the wedding ceremony and only come to the reception if they feel it's too big of a gap.
Timing really is everything. Do your best at every turn to avoid a lag time when your guests could get antsy and bored. Max your ceremony at one hour (unless you're having a longer religious ceremony that requires otherwise, of course), keep reception toasts brief, cut your first dance song to one verse and one chorus, start cocktail hour immediately following your ceremony and so on.
Guests do care about how on time everything happens. Starting your wedding ceremony late or listing an earlier than expected start time to prevent late arrivals leads to unhappy guests. Schedule extra time the morning of your wedding for hair and makeup, photos, and travel, so you stay on time.
Parking and Transportation
Stranding your guests at the hotel, ceremony or reception site is a no-no. Provide them with transportation options that suit your budget—whether it's an Uber code that lasts all night, taxi company recommendations or a shuttle bus that runs to and from key locations. The importance of transportation cannot be stressed enough, especially if you plan to serve alcohol.
Parking and transportation are high on the list of guests' "need to know" comments. They will want to know if they can Uber or Lyft to the venue and back to the hotel or if they will need to rent a car ahead of time. When drinking is involved, the most significant gift you can give your family and friends is to splurge and provide complimentary transportation.
Cocktail Hour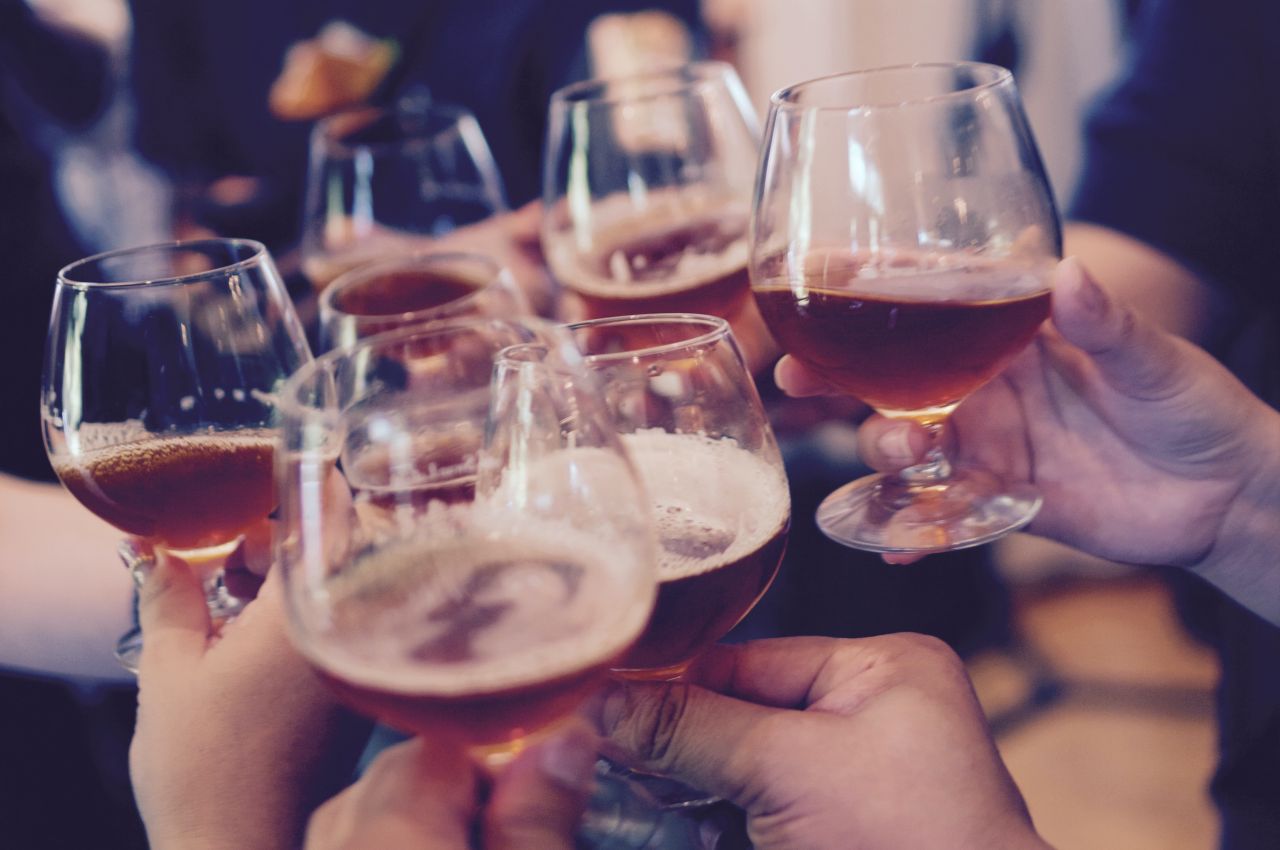 Timing also applies to the cocktail hour. Running on for an hour and a half really drags things out for most guests. This typically happens because your wedding photos spin out of control, so be realistic with your photographer about how much you can accomplish. Not only does a prolonged cocktail reception lead to boredom and the need to find a place to sit, but it usually means the food (planned for an hour) runs out, leaving hungry and overly intoxicated wedding guests.
Food & Drink
For most wedding receptions, the timing leads people to believe they will be fed. Investing in food for your cocktail hour is one of the biggest guest complaints. Travel, getting ready, and heading to the wedding typically doesn't leave much time for lunch before heading to the cocktail hour. Looking for Wedding Caterers in Melbourne? Look no further, Vogue Ballroom has you covered.
The quality and quantity of food at your reception should be one of the top priorities in your wedding planning. Nothing puts a damper on a party like a mediocre meal. While you don't need to hire a five-star chef to prepare every dish, the food you serve should leave your guests satisfied. Your guests should never be left hungry, especially if the alcohol is free-flowing, so make sure you have plenty of food available throughout the night.
While we see a majority of weddings moving away from cash bars to open bars, guests are still concerned about the beverage service. Many people don't carry cash, and if the closest ATM is quite some distance away, share that information, so guests come prepared.
An Open Bar
The bar should also be at the top of your priority list. Ensure you have a good variety of alcoholic and non-alcoholic beverages on hand, and make sure there's plenty of it. However much you think you'll need, it's always better to have more. If it fits your budget, consider having an open bar; cash bars are arguably the number-one pet peeve of wedding guests.
Seating Charts
Believe it or not, seating charts are very important when it comes to the wedding reception. It isn't necessary to issue everyone an exact seat, but at least specify which table they'll be located at. This will help single guests and those who don't know many people avoid awkward moments in which they don't know where to go. Speaking of single guests—if you're inviting someone who doesn't know a lot of your other friends and family, allow them to take a plus-one along if they feel the need. One extra guest is worth having one less miserable guest, and that loved one of yours will surely appreciate having the option.
Open seating is gaining more popularity at wedding receptions, causing a lot of unhappiness amongst wedding guests. We're not saying you need to assign specific seating with place cards, but escort cards or seating charts assigning guests to a particular table puts them at ease. Open seating leads to the people you love, who are some of the last entering the reception, not having seats and being scattered across the room. Trust us on this one, it's a bad idea!
A Short Ceremony and Speeches
Continuing on the entertainment topic—your goal should be that your guests are never bored. This means you should make the night as interesting as possible and avoid moments of dullness. While guests want to witness your vows and hear a touching speech or two, they don't want either one to drag on forever. To keep your guests happy, keep everything short and sweet.
Entertainment
Wedding guests will rarely remember the finer details of your wedding and décor, but they will remember if they had a great time. Carefully selecting a great DJ or band will not go unnoticed. Everyone will remember having a packed dance floor and not wanting the night to end.
A Variety of Music
It's likely going to be a long night, so there should be plenty for your wedding guests to see and do. Good music is the key to creating a lively atmosphere and keeping the party going. If you have a good mix of classic and contemporary hits and slow and fast songs, you can be sure everyone will have a good time. However, remember to keep the volume at a reasonable level so that people can still hold conversations. In addition, it might be worth it to invest in additional entertainment for the reception. This can be a cigar bar, flower crown making station, or even something out of the box like a magician. Guests who aren't keen on dancing will appreciate it.
The Newlyweds
Wedding guests travel across the country for your big day because they love and care about you. They realise that there are a lot of people who want a piece of your time. Surprisingly, right near the top of the things wedding guests want is to see the couple present, smiling, and having a great time.
What Wedding Guests Don't Care About?
The cake
Can you remember more than three cakes from all the weddings you've attended? And we're talking about what they looked like, let alone tasted like. Hand on our hearts, we can't remember the last time we enjoyed a slice of wedding cake – either because we didn't get any or because we were six drinks in. Yes, wedding cakes can be beautiful – and we love a cake-based Insta as much as the next gal – but they're rarely truly appreciated on the day. And a lot of time and money is poured into those tall, spongey beasts. Don't even get us started on the tradition of roping everyone into a room and telling them to 'shh' repeatedly while you painstakingly operate a cake slice. A fun, inexpensive alternative? Ask the baking addicts on your guest list to bring a homemade creation and place them all on a cute table (they won't bring anything half-hearted if they know those bad boys will be displayed).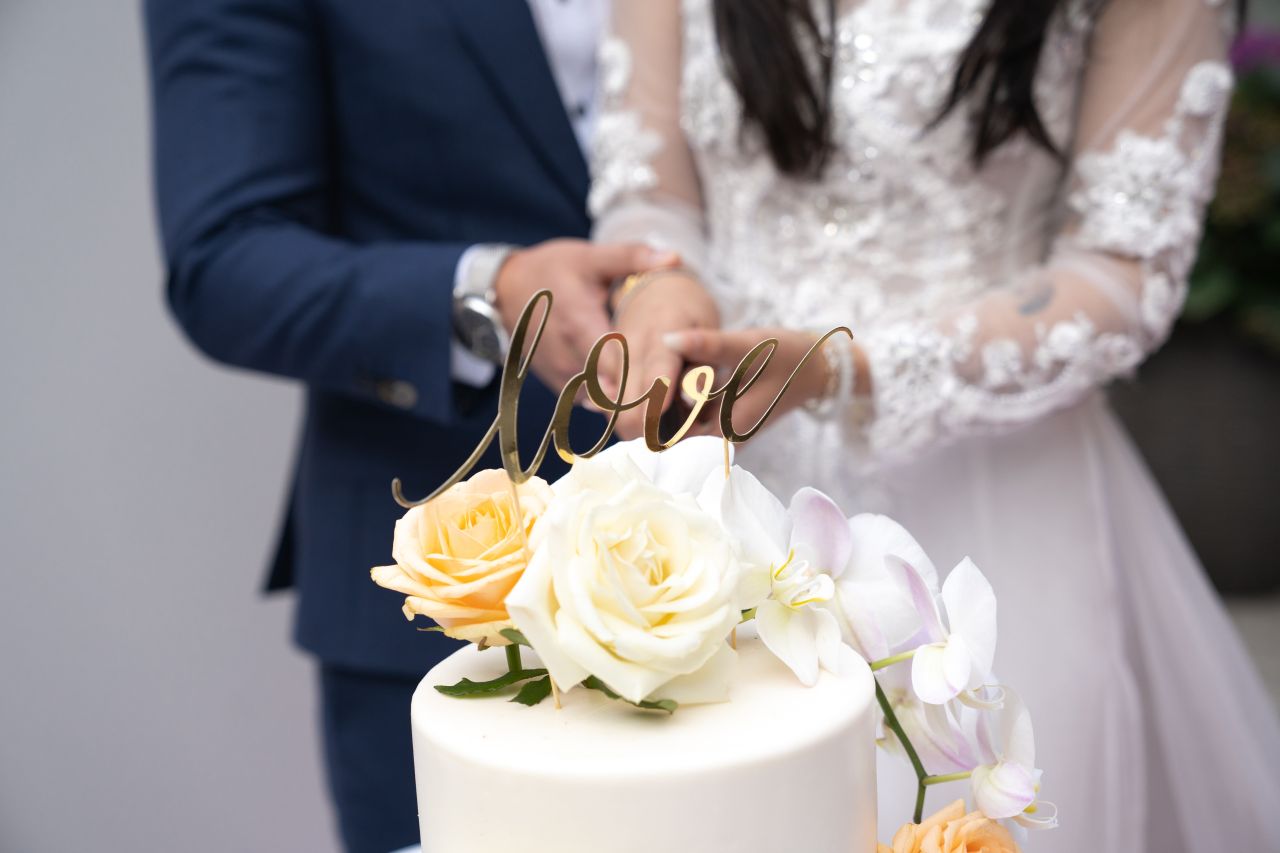 The Cake Cutting
It's like pulling teeth getting guests to come over to the cake for the cake cutting. While it is a sweet moment between the couple, at this point, the guests just want the festivities to begin and eat the cake later in the night when they get the munchies. Looking for the best Wedding Cake in Melbourne? Look no further, Vogue Ballroom have you covered.
The dress
We love nothing more than poring over photos of gorgeous wedding dresses – and believe that a wonderful gown will contribute massively to the bride's enjoyment of her nuptials. But this is about the guests, and all of them will believe that the bride looks radiant regardless of what she's wearing. Of course, everyone will be excited to discover what dress the bride has decided upon – and a stunning gown can add a certain wow factor – but it generally won't impact how much fun is had during the big day.
Wedding Favour
Matchstick books, bookmarks, koozies and little cookies that taste awful, made to look like little bride dresses are all big-ticket items that used to be popular. In today's weddings, people could care less.
Flowers and décor
You're starting to think that we're cynical, aren't you? But remember – this is about your guests! Do we believe that designing a gorgeous bouquet and painstakingly scattering a plethora of unique touches around the venue will look (and smell!) wonderful and come out beautifully in photos? Yes! But do we believe that your guests are going to remember how many paper balls you hung up and appreciate that you spent a fortune on spray-painting roses blue? Probably not. Sure, create a themed experience that sets off your venue, but don't sweat the small stuff.
The first dance
Picture this. You're five drinks into the evening and having a brilliant time in a wig at the photo booth, or you're belly-laughing during a catch up with an old friend at the bar. Do you want to stop what you're doing, pile into a group, stand in silence, listen to a slow song, and watch two people moving about while feeling slightly awkward for five minutes? Sure, that was a loaded question, but it's not far from the truth! If you're looking to please your guests (you may not be – and that is A-OK!), choose a slightly upbeat tune, 'introduce' the dance-floor for 30 seconds (or enough time to snap a few photos) and get the shape-throwing off to a strong start.
Photos
Most people don't love having their photo taken – that's a fact. So, if you're looking to please your guests, try to avoid creating a scenario where groups are roped in one by one for staged poses with the bride and groom. It's not all that fun for the folks being snapped in front of a crowd or those standing around watching – and waiting to be called up themselves. There's also an element of status involved here, based on who is and isn't asked for snaps. If you're set on getting those staged pictures taken, whizz through them as quickly as possible – and ensure there's some form of entertainment (and plenty of drinks) to distract the masses. One of the biggest complaints we hear from couples after their nuptials is that they spent too much time standing around taking pictures when the best images were natural and un-staged.
You know those wedding details that are a fun and beautiful addition (if you have the time and budget) but aren't necessary?
You know, the ones you care about, but your guests might not really notice—like over-the-top stationery, ornate ceremony programs and towering centrepieces. If you're having trouble cutting costs, deciding what to splurge on or prioritising certain details, remember this: At the heart of it, your wedding guests only really care about a few key elements written above.