Love is love, and one way to express that adoration for one another is a ceremony in front of other people you love. Weddings are rich in tradition, and the way to treasure those marquee moments, as well as the ones you may forget, is through photographs. A good wedding photographer documents the entire day through snapshots and candid pictures that you and your new spouse can reminisce for years to come.
The Yarra Valley in Victoria is home to numerous talented wedding photographers who make the day you will never forget, a day you will always remember. Take a look at any of the talented photographers on this list, and say "I do!" to incredible images that you will enjoy looking through repeatedly.
 Located in Yarra Valley and currently on the search for a wedding photographer to capture all the special moments of your wedding day? Look no further! Our list of the top most popular Yarra Valley wedding photographers ranked by their customer reviews to take the stress out of choosing.
List of Best Wedding Photographer in Yarra Valley
Wild Romantic Wedding Photography Yarra Valley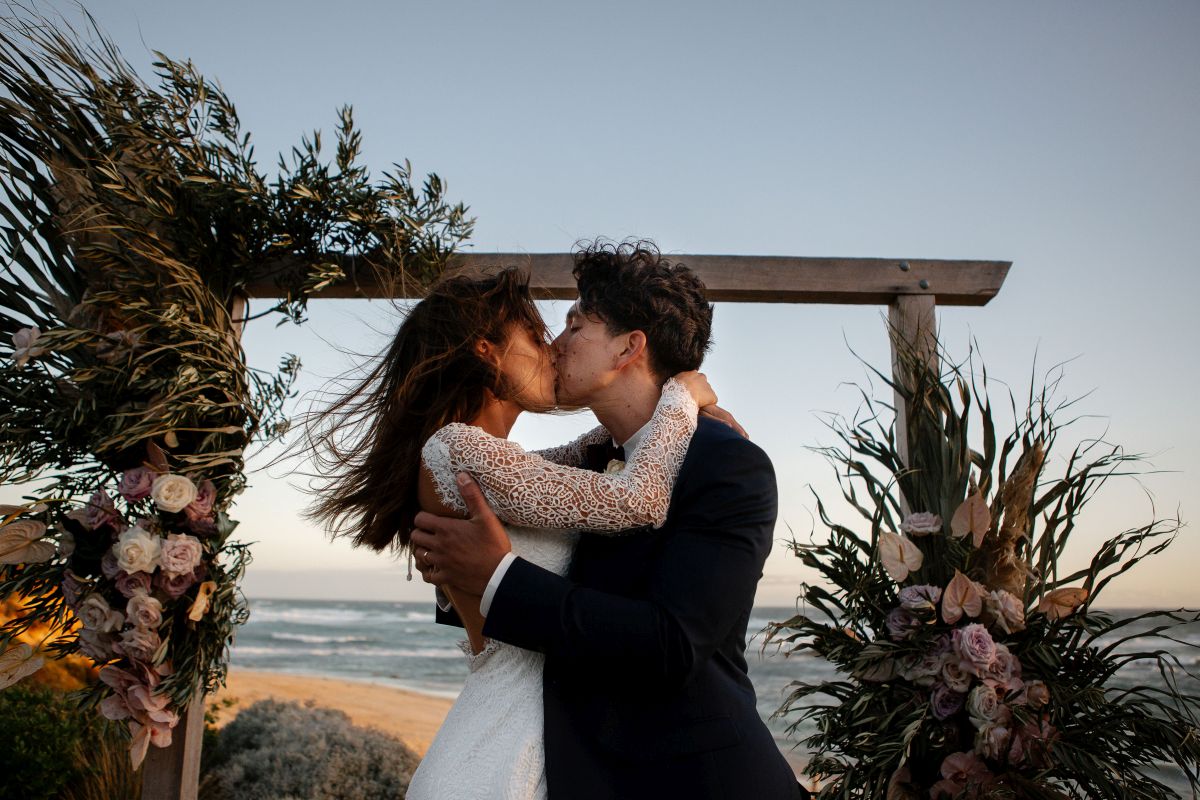 Call Elle today on 0434 484 811 or [email protected].
Of earth and salt, petal and pearl, of sweeping horizons that sing forever, we bring to life the passion and authenticity of true romance and capture moments that you will cherish forevermore. 
We are passionate about telling the story of your wedding day with original and romantic photography that's made to last a lifetime.
Our creative collective specialises in documentary-style images that express love, joy, community and connection.
Our wedding photos look beautiful, but they're raw and genuine, too – with timeless landscapes, divine portraits, colourful fashion shots and dreamy reportage.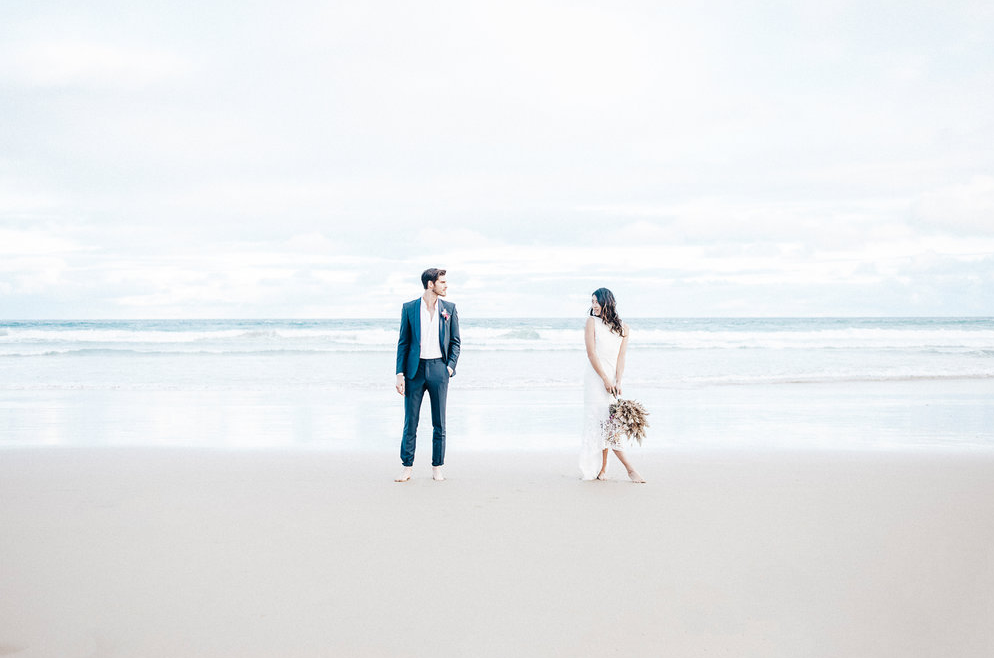 We're all artists, and our clients are our muses. Based in Melbourne, we can find beauty in locations across the world and those closer to home. We've shot on windswept beaches and city rooftops in secret gardens and historic homesteads.
Wild Romantic offers bespoke photography packages that perfectly match your needs.
From quaint weddings in Sydney to lavish weddings in Melbourne – our professional wedding photographers are trained to capture those priceless candid moments of love, laughter and joy. We even offer pre-wedding photography should you wish to display your love through photos on a particular day proudly.
Wild Romantic Photography is a collective of inspired artists, photographers, and dreamers passionate about capturing precious moments that will forever speak to your heart. Our creative documentary style photography packages are meticulously tailored to the unique elements of your special day and include beautiful retouching of the memories we photograph to instil blissful nostalgia.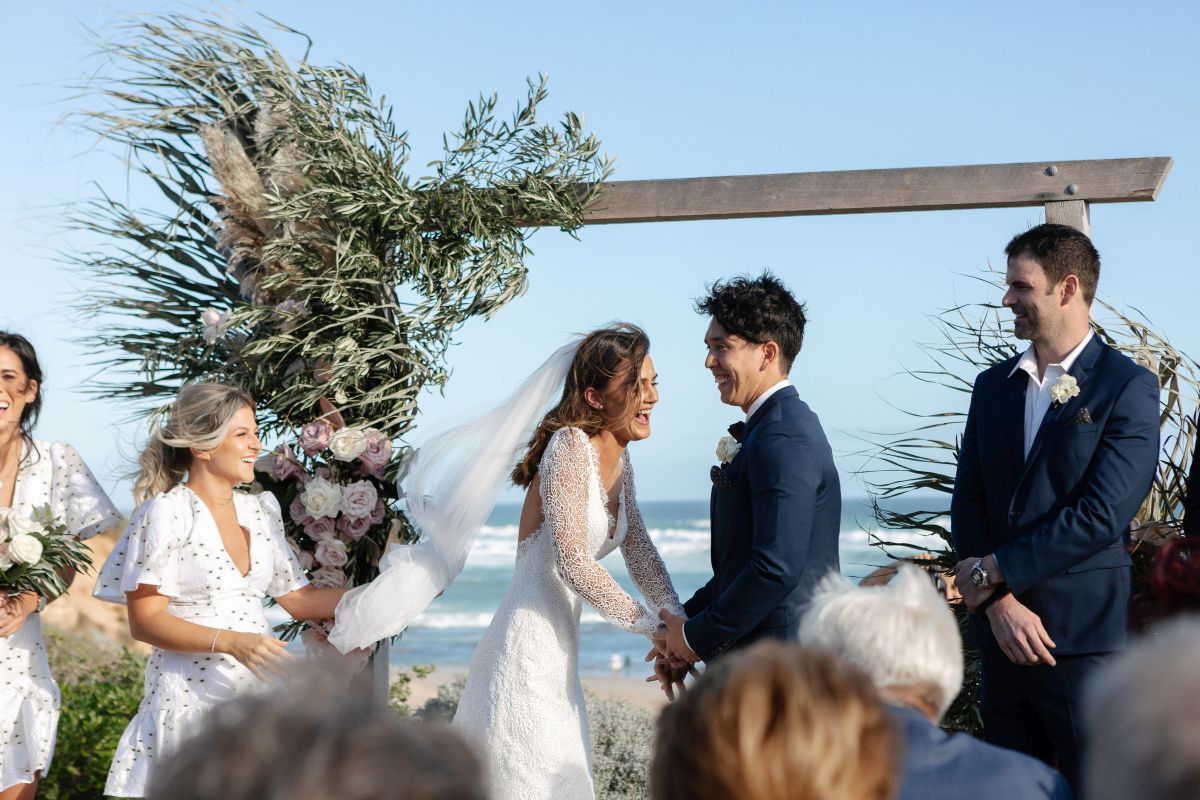 At Wild Romantic Photography, we understand what is required to capture a wedding in complete detail. A Wedding can last all day, and for most of it, we will be there by your side. Building a relationship where we understand and feel comfortable with each other is key for ensuring we deliver your heart's desire.
We love getting to know our couples to tailor our creative documentary-style photography and film packages to the details of the day. We know that each event and romance is unique, and we strive to understand your story to deliver the masterpiece it deserves.
Call Elle today on 0434 484 811 or [email protected].
Veri Wedding Photography Yarra Valley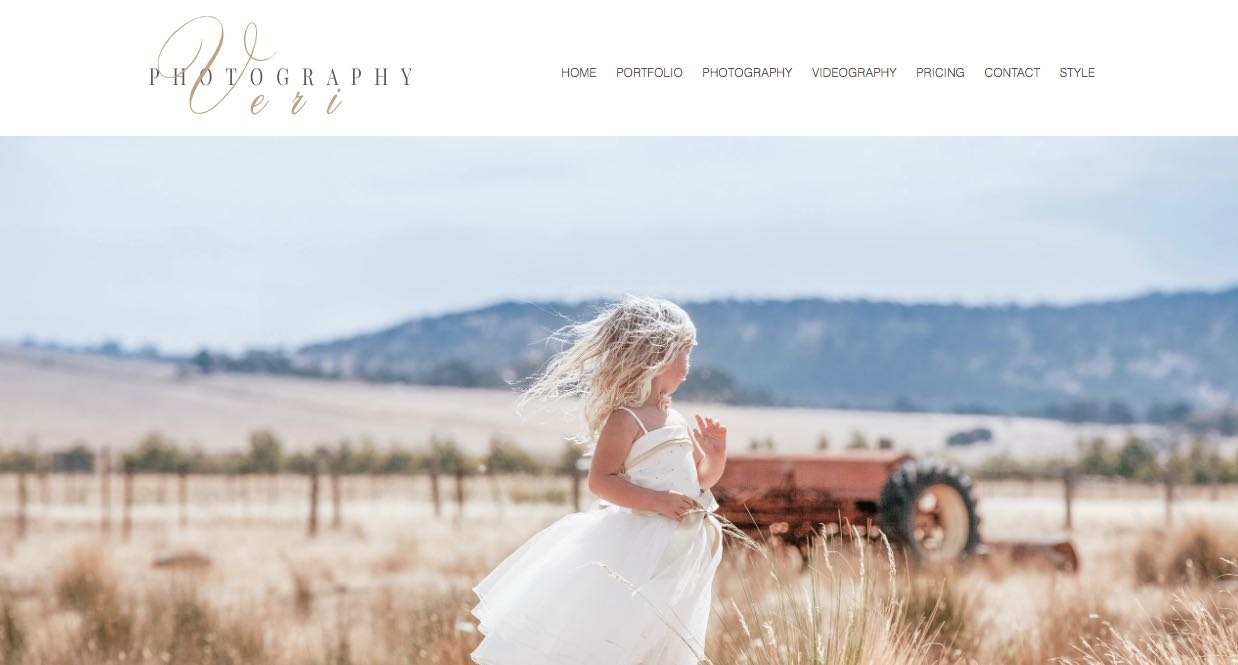 412601921
As a boutique wedding photography and videography studio specialising in destination weddings and Australia wide, Veri Photography is bound by a passion for telling couples' stories. With professional wedding photography and video teams in both Victoria and NSW, our knowledge stems from years of shooting pre-weddings, engagements, and weddings nationally.
WEDDING PHOTOGRAPHY MELBOURNE & SYDNEY
How would you like to remember one of the most meaningful days of your life? Veri Photography exists to bring the wedding photos alive with the same joy, love, and passion you experienced first hand on your special day.
Relationships are the heart of our work. Our goal is to capture the chemistry that each couple shares and take the time to get to know your love story so that our lenses will reflect your unique personalities.
On Three Wedding Photography Yarra Valley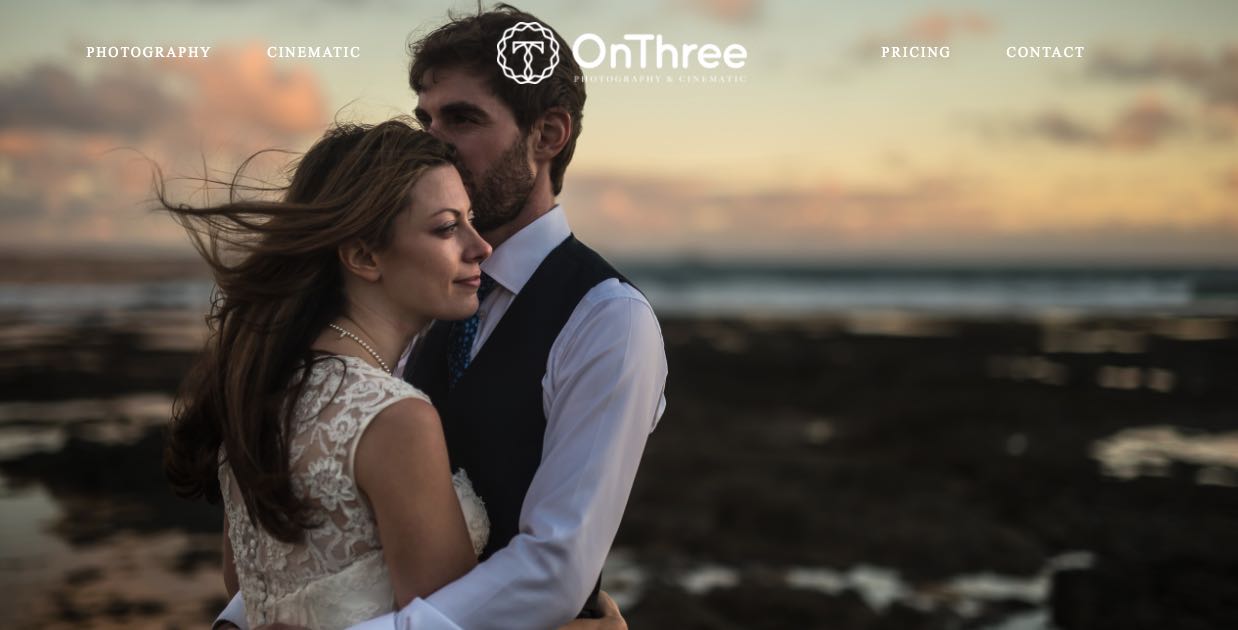 03 9600 2880
BEST WEDDING PHOTOGRAPHER MELBOURNE
Tapping into their wealth of experience, Melbourne's Best Wedding Photography services On Three Photography & Cinematic will perfectly capture the essence of your big day.
Providing the ultimate experience, our exemplary professionalism and a keen eye for detail will ensure you have high-quality wedding photos to look back on your special day fondly. We also offer wedding videography services so that you can relive the emotional experience of tying the knot well after the big day has passed.
Why Choose us for Melbourne Wedding Photography?
Our dedicated Australian Photography and videography team strive to offer a superior service that will put you at ease, so much so that you might just forget we are even there! Our team will capture your day in its truest form so that your photos and video are an accurate representation of just how beautiful and unique your day was.
We use advanced equipment and post-production facilities to ensure we continue to produce outstanding work because we know the importance of what we do and capturing memories that will last a lifetime. Our affordable video and Best Wedding Photography Melbourne packages are designed to suit every budget so that you can have the very best snaps for your special day no matter what your budget. Our HD cinematic videos are available to all at an affordable rate.
When it comes to documenting your big day, your wedding theme is important to us, and we will work to maintain your style in everything that we capture and produce.
Our highly experienced team will ensure that no special moments from your day are missed. While our relaxed nature will ensure you and your bridal party feel comfortable in front of the camera so that we achieve remarkable photos depicting every bridal party member's personalities, including that of the bride and groom! We know that every wedding is different, and so is every bridal couple, so we want to capture in our photographs who you are and what makes your union so special.
Our Melbourne Best wedding photographer and videography team capture timeless photos and clear footage so that you will continue to look back on your wedding photos and video without feeling that they have dramatically aged.
Olive Tree Wedding Photography Yarra Valley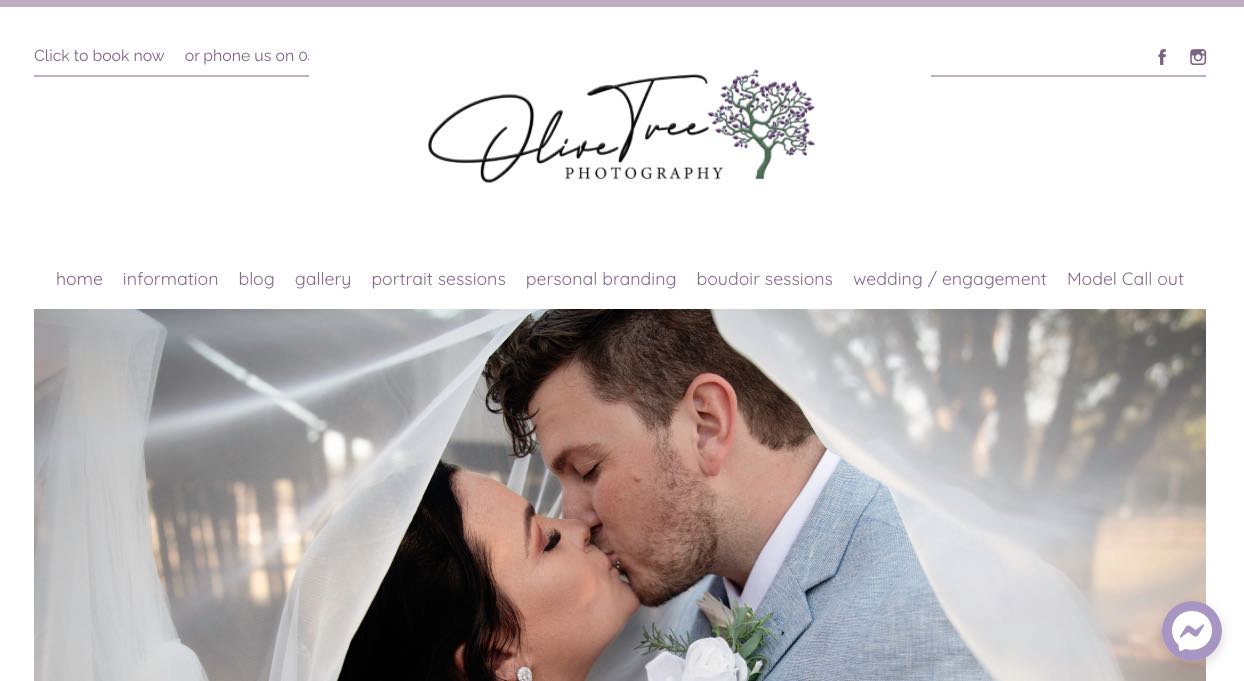 0439 352 971
About your special day
I believe wedding photography is an art. For me, being a part of one of your most precious days and being able to capture those memories for you to treasure for generations to come is something that makes my heart happy. Life is about memories & moments. My job is to capture these. I love, love! So what better way to be around it than capture people with the immense love that surrounds them on their wedding day!
Photography is my love and my passion. I am so grateful that I can be present for some of the most beautiful journeys.
Just think, when you open an amazing wedding magazine spread, what knocks you off your socks? The real images of that day: the details, family emotions, wonderful guests interactions and of-course the couple in their most beautiful moments. I'm here to document your wedding day, to help you and your family remember everything that happens on your special day that will help define the rest of your lives together. The day passes in such a whirlwind. Moments forgot little things missing. I often get brides and grooms message me saying, 'I didn't even know that happened! Thank you for capturing it!'... because that's what I do! I make sure all the moments are there, forever for you to see. 
You can either choose from one of our carefully put together packages or make your day even more magical by adding exactly what you want, and together we can design you a custom package. We have everything to include, from second photographers to capture every angle and moment to albums of your day, wall art, canvasses & custom wood prints! 
Enquire today to see how you can book your no-obligation coffee catch up to see if we'd be the perfect fit for your day.
We'd love to be a part of your beautiful day!
Victor Yang Wedding Photography Yarra Valley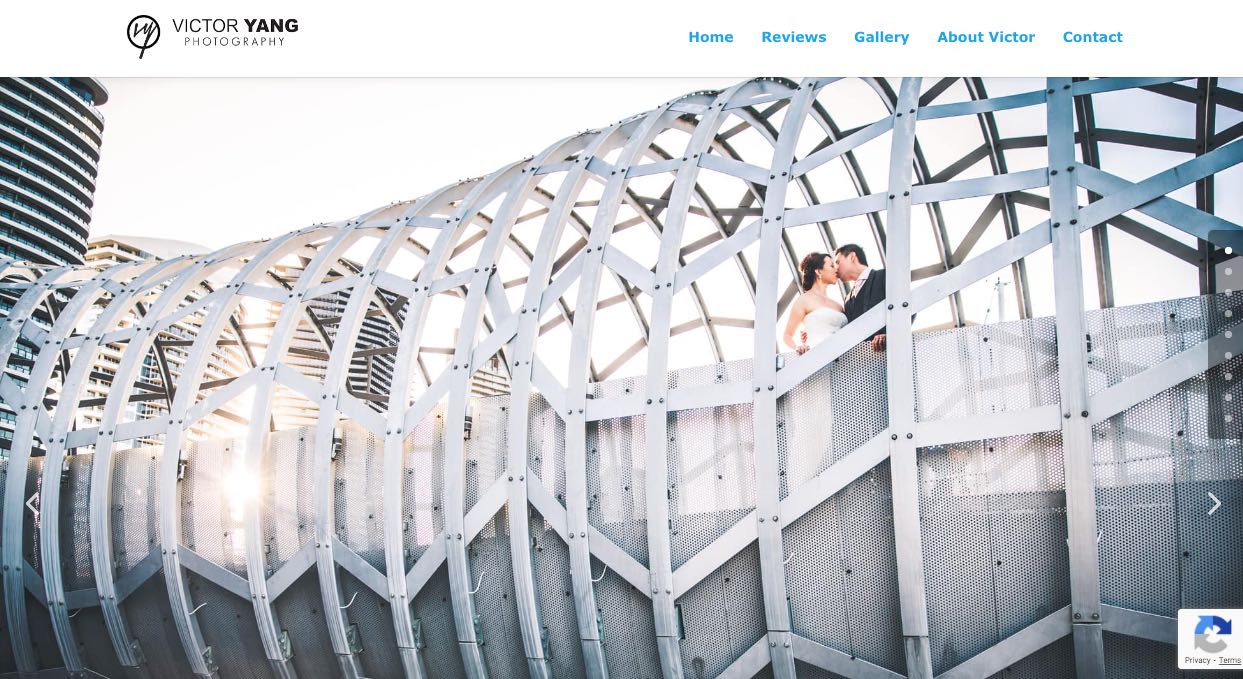 0423 509 263
Capture the most memorable moments of your wedding in images that recount your story in the most evocative way. Let your special story unfold image by image with Victor Yang Photography.
GW Wedding Photography Yarra Valley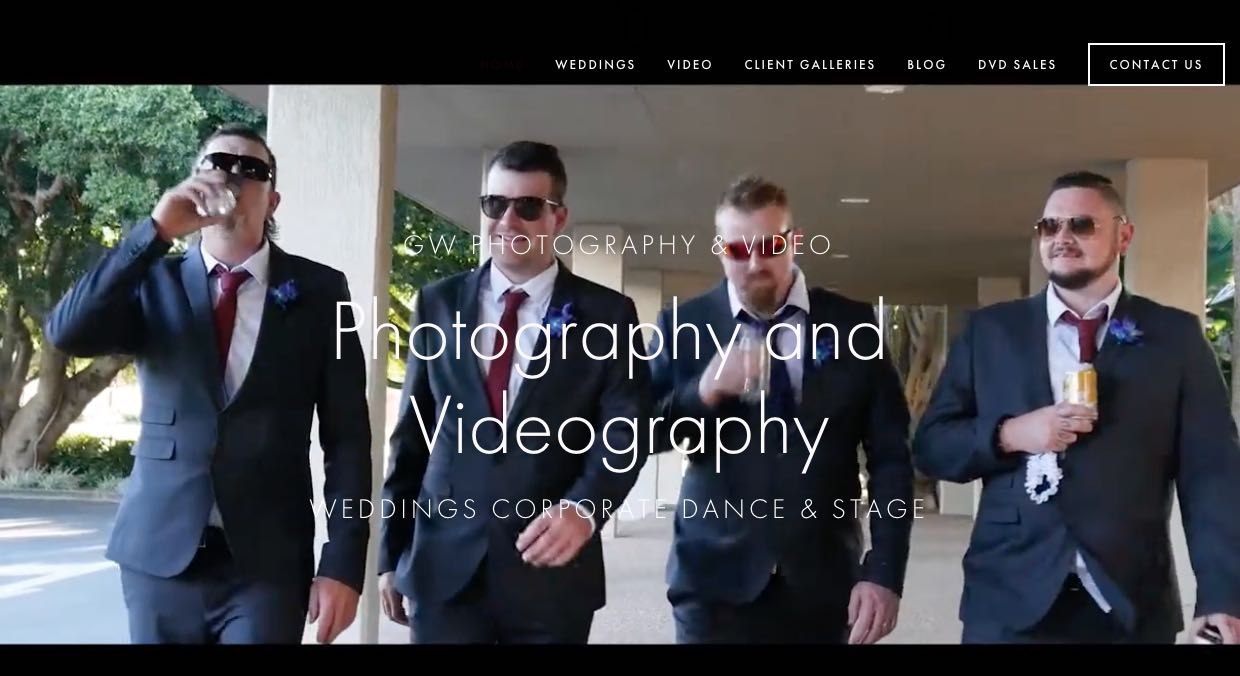 0403 450 590
Wedding Packages
Our wedding packages cater for all weddings - from small intimate gatherings to full-day coverage,
we tailor a package and coverage to suit your requirements. 
Our full-day packages include:
Full days Coverage

Unlimited Locations

All images Fully Edited

Online Gallery for Sharing and Downloading

Complimentary Pre Wedding Shoot *

Highlights film of app 5 minutes
* Pre-wedding shoot is for local clients only- unless we happen to be in your area leading up to your wedding.
Destination Weddings
Our wedding photography and video services are available Australia wide.
We love to travel; our photography and video has enabled us to travel to some of Australia's best destinations including,
The Whitsundays, Darwin, The Gold Coast, Fraser Island and many more exotic locations.
We do not charge additional costs for travel - our rates are the same, whether around the corner or across the country.
Wedding Videography
We offer cinematic style wedding videos that cover your full day.
Our packages include a short highlights film as well as your full day, including the ceremony and reception.
We can combine Photography and Video for a complete package.
Featured Weddings
Our photography includes a mix of traditional and candid images.
We always include the traditional shots - Bride & Groom, Bridal party, family photos, cake cutting etc.
Having an experienced photographer for your wedding is critical.
Your wedding photographer acts as a photographer, coordinator and problem solver.
We will ensure as well as capturing great images that your day runs smoothly.
Pre Wedding Shoots
All our wedding clients receive a complimentary pre-wedding shoot. These shoots are free and allow us to meet up and see our photography in action. Having a pre-wedding session is a great way to get comfortable in front of the camera before your wedding day. Our pre Wedding shoots are only available for local clients - unless, of course, we are in your part of the country, then we would love to catch up.
Nicholas Joel Wedding Photography Yarra Valley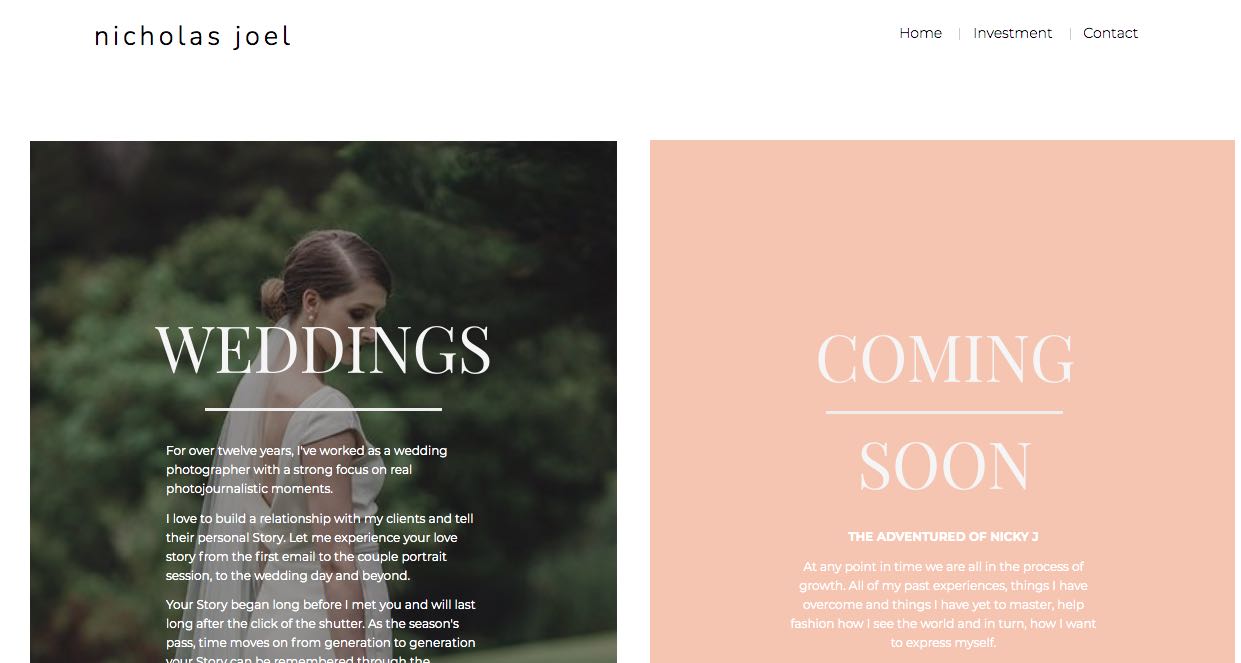 (03) 9010 5683
Weddings
For over twelve years, I've worked as a wedding photographer with a strong focus on real photojournalistic moments.
I love to build a relationship with my clients and tell their personal story. Let me experience your love story from the first email to the couple portrait session to the wedding day and beyond.
Your story began long before I met you and will last long after the click of the shutter. As the season's pass, time moves on from generation to generation; your story can be remembered through the imagery composed as I partner with you to create a representation of your love as you begin a life together.
Lavan Wedding Photography Yarra Valley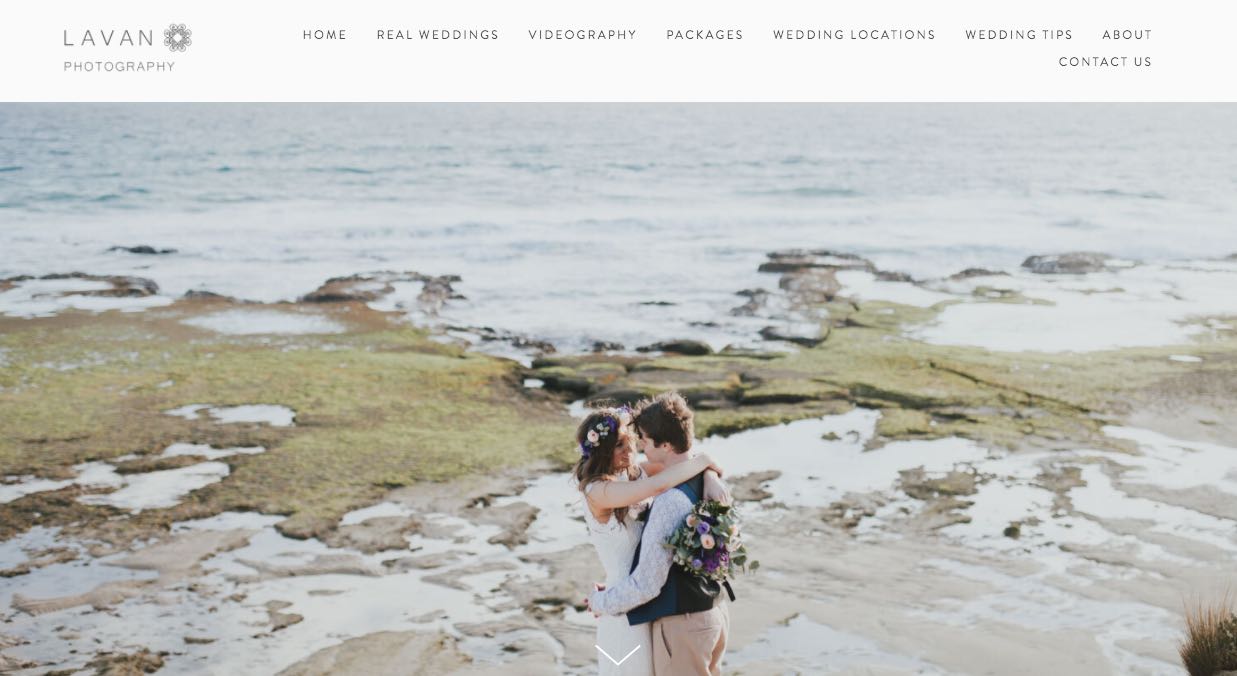 0426 051 600
Featured Work - Melbourne Wedding Photography And Videography
A wedding day shouldn't be stressful; instead, it should be a charming and delightful adventure, and we can help you with that.
Here at Lavan Photography, we love to capture those candid but fleeting moments that take place at weddings.
As nature lovers, we have a special knack for outdoor, rustic, and boho settings and strive to immortalise the gentle lighting and touching scenes that take place on wedding days with photography that is similarly relaxed and charming. Specialising in naturally-lit settings and aesthetic photos that, when combined as a series of striking images, tell a beautiful story of a day that you will then be able to relive later on and treasure.
Our unique eye to light ensures that our photos are draped in atmospheric subtleties of character. And beyond our technical skills, we have an appreciation for the poetic character of all the details, from the rings waiting on a wooden bench to the tender adjustments made by the bride's maid and the shadows cast at midday by tree foliage over the kissing couple.
What follows is a special selection of wedding photography packages for weddings we were thrilled to work at from different locations around Victoria.
Wedding Photography& Videography Melbourne
We are a Melbourne based team of professional specialising in Wedding Photography and Videography, creating modern and natural images and video, with a unique blend of art and photojournalism, fun and organic! 
Lens To Life Wedding Photographer Yarra Valley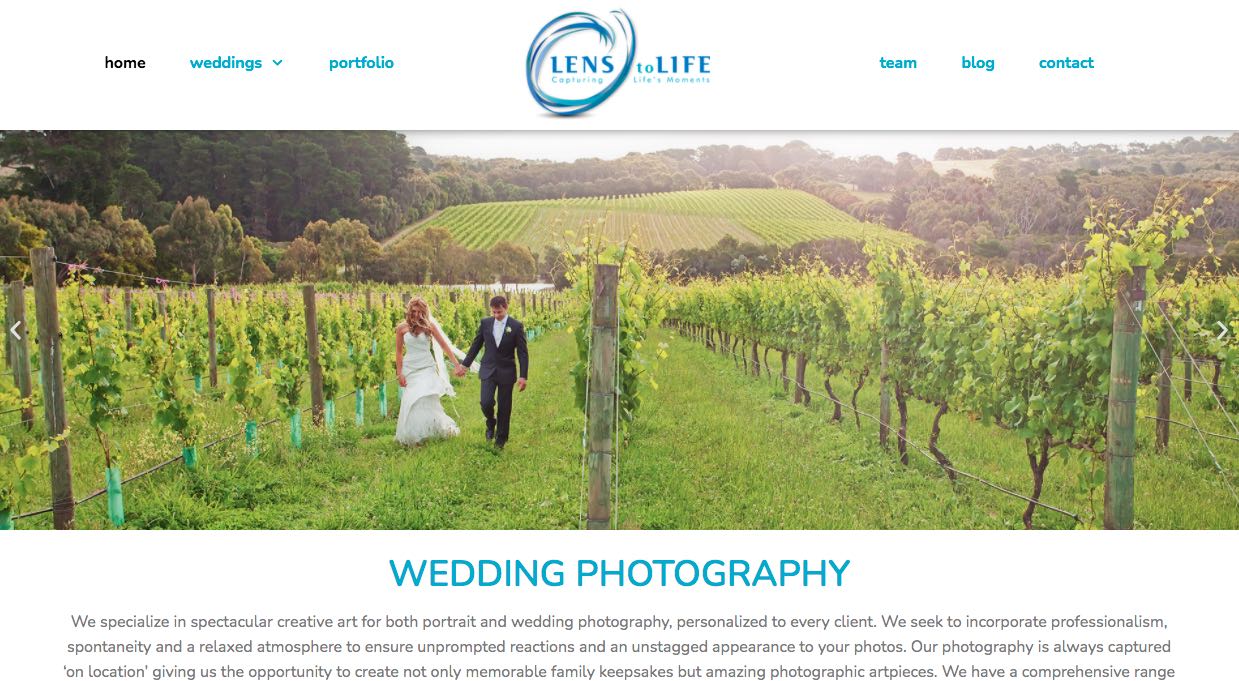 0414 343 104
Weddings Photography
With over 10 years in wedding photography, we've seen it all! And we can do it all. Be it a beach, city or country wedding. Big or small. At any venue, through any type of weather, our photographers will be there helping you to relax, enjoy your day and capture the best possible memories.
Our photographers are always professional whilst being approachable and easygoing. They are open to the bride and groom's needs and are consistently aware and considerate of the days proceedings. As our photography style is natural and candid, they will get to know you personally to ensure that all images reflect your individual personalities and always reflect the love you share and the emotion of the day.
They are experts in their field and have confidence in their abilities. They understand how to use light and the surroundings to its ability to bring the best out of their subjects, and using the most up to date equipment results in spectacular wedding photography.
We specialise in spectacular creative art for both portrait and wedding photography, personalised to every client. We seek to incorporate professionalism, spontaneity and a relaxed atmosphere to ensure unprompted reactions and an untagged appearance to your photos. Our photography is always captured 'on location,' giving us the opportunity to create not only memorable family keepsakes but amazing photographic art pieces. We have a comprehensive range of coverage and fine art albums to choose from. As a small photographic studio, we offer our clients a tailored and personalised service.
We Create Images That Have A Wow Factor To Last You For Generations
When the wedding has been and gone, our art pieces and albums will be a family treasure for now and forever.
Servicing the whole of Victoria and destination weddings, we travel interstate or worldwide. Our photographers are always professional whilst being approachable and easygoing. As our photography style is natural and candid, we will get to know you personally to ensure that all images reflect your individual personalities and always reflect the love you share, either as either a couple or family. Our many years of experience means that we understand how to use light and the surroundings to its very best advantage. This, combined with using the most up to date equipment and our unique ability to bring out the best in our subjects, results in spectacular photography. If you are planning a Phillip Island Wedding, a Gippsland Wedding, a Yarra Valley Wedding or looking for wedding photography on the Mornington Peninsula or Melbourne, then look no further.
Perla Wedding Photography Yarra Valley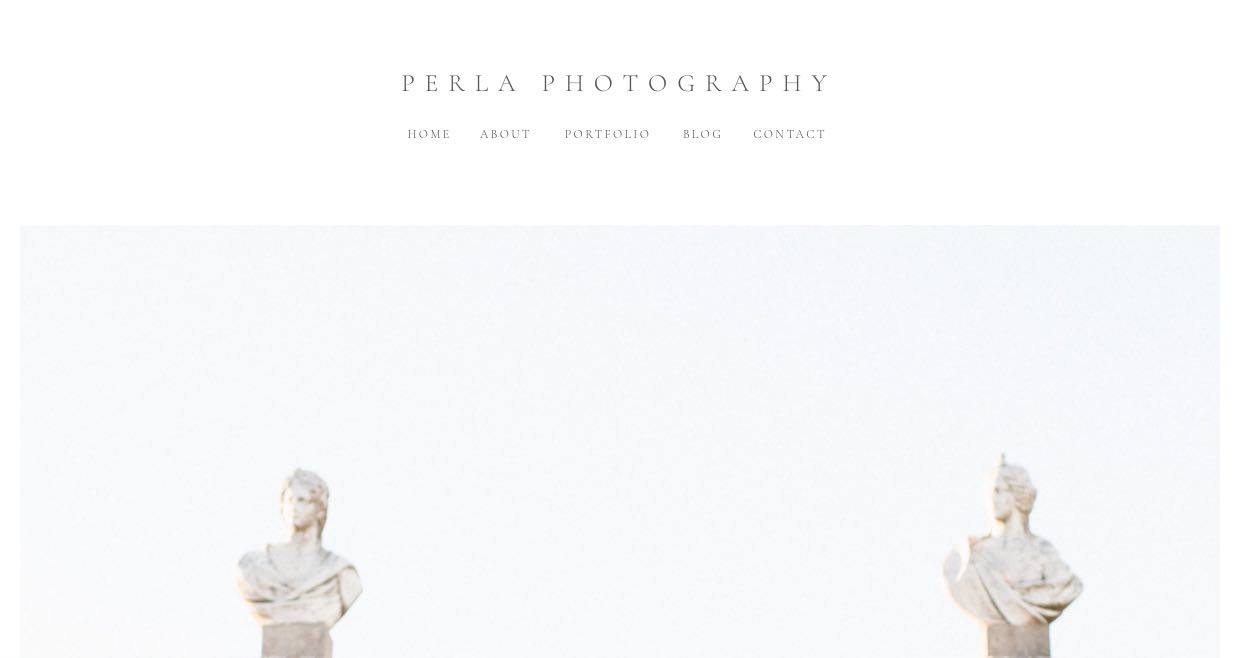 0432 591 408
Destination Wedding Photographer 
Nazanin is a fine art wedding photographer, specialising in destination weddings, elopement and honeymoons. As a traveller and storyteller, she is inspired by romance and deep human connections to create elegant and timeless images of couples celebrating love and life around the globe.
Mill Grove Wedding Photography Yarra Valley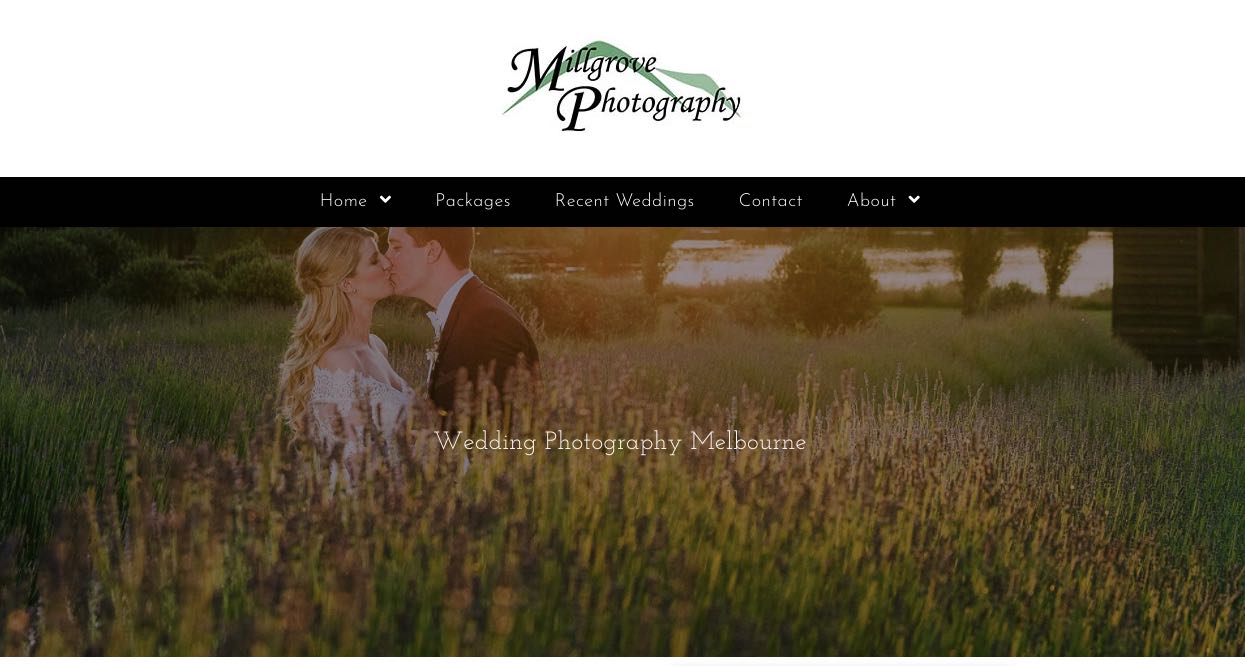 0487 912 198
Wedding Photography Melbourne
Hi there, and thanks for taking the time to check out our website. I'm Jon, an experienced and AIPP accredited candid wedding photographer, and I'm dedicated to creating beautiful, natural images and capturing all the details and emotion – wedding photography Melbourne style. 
Although I started out as a portrait photographer, I absolutely love shooting weddings, and that has been my focus for the last 7 years. My approach is to capture your amazing day in a discreet, friendly and relaxed way while making sure to make those beautiful images you'll live forever.
Pricing, Packages and more Info
For complete information on what's included, click through to our Packages page and send me a quick email or fill in the form and send it through.
As soon as I get your enquiry, I'll check my availability for your date, and if I'm available, I'll send you back our Client Guide that has all the pricing info (as well as a bunch more information).
Preparations, Ceremony, Portraits and Reception
Often in meetings with couples, especially those who haven't been married before, I am asked the question, "So, how does it all work? How does the day run? What does natural or candid wedding photographer really mean? What does a typical "wedding photography Melbourne" day mean when you shoot our wedding?
And although all celebrations are unique, they're usually made up of the phases of getting ready, the ceremony itself, portraits with family, friends and the bridal party, and then a party to celebrate. Not always in this order! We often do "first look" shoots where the couple sees each other for the first time before the ceremony itself, and sometimes even bridal party and family shots beforehand as well. It's completely up to you – it's your day – and I'm there to capture everything that happens (and give you a hand or some advice if you're not sure when to do what).
Preparations
If I'm covering your preparations (check out our Client Guide to see our different packages relating to wedding photography Melbourne), then usually I'll start with the groom (or one of the brides if we have two!), and then head on to the bride's "getting ready" spot. This might be a hotel, private house, or at the venue itself, depending on what you've arranged – I'll go wherever I need to, and we'll have worked out a photography timeline in advance based on your arrangements for the day.
During preparations, I'll take detail shots of all the things you've prepared and thought about for your special day. For grooms, this is usually things like cufflinks, ties, buttonholes, watches and gifts – all the accessories. And for brides, it's thinking like your dress, shoes, flowers, and jewellery. It could also be your invitations, special memories and mementos from loved ones, that kind of thing.
Then it's time to get ready – for grooms, that means ties, jackets, and buttonholes, and maybe a celebratory drink for good luck (and maybe to steady the nerves;) ).
For our brides, it's time to put that beautiful dress on – your bridesmaids will help you out with that. And they'll help with shoes, your jewellery, anything else that you need to be ready for your big moment.
And for both brides and grooms, we will then have time for some portraits of you both, along with your bridesmaids and groomsmen.
Ceremony
Well, the ceremony kind of has a life of its own, which is perfect for a candid wedding photographer – you two won't even notice me, as you'll be too busy getting married! But I'll be there to capture some pre-ceremony shots as guests arrive, the bride as she makes her entrance and all the special moment that make up the wedding ceremony. Formalities might include exchanging rings, some vows, signing the register, and of course, the all-important first kiss. 
Then, when you're declared to be married, it's really special to spend a few minutes being congratulated by your family and friends.
 Portraits
If you'd like to do a big group shot, now is the time to do it, while we have everyone together, and then while I have everyone's attention, I'll ask some people to say behind for formal portraits – we'll have a chat in advance of the day to talk about who you'd like to include in those.
Then usually – but not always! – it's time to go and get your bridal shots done. Some with your whole bridal party together – including and special little ones and kids who've helped you out – and of course those shots of just the two of you together.
For your bridal photography, we can either stay on site (if that's part of the reason you chose the venue), or we can go to one or more locations – give me a call or email me an enquiry, and we can have a chat about your thoughts on how that might work.
Reception – Candid Wedding Photographer
It's party time! And that means you celebrating with your loved ones together for the first time as a married couple. Whether it's a full-on formal reception with hundreds of guests or a backyard celebration with a few of your besties, I'll be there to capture those special moments, formal and informal. Wedding photography Melbourne formalities are often things like a first dance, speeches, and cutting the cake. Later on, you might do a traditional bouquet toss and say thanks to your guests before waving goodbye – plenty for a candid wedding photographer to capture.
Either way, if you've booked me to cover the full day, that's exactly what it means. I'm not someone who will ask you to do a fake first dance or mock cake cutting – my full day coverage includes up until the end of the reception or 11 pm (and if that doesn't fit in with your plans, let me know, and we can customise a package to cover exactly what you're after).
Images for Life Wedding Photography Yarra Valley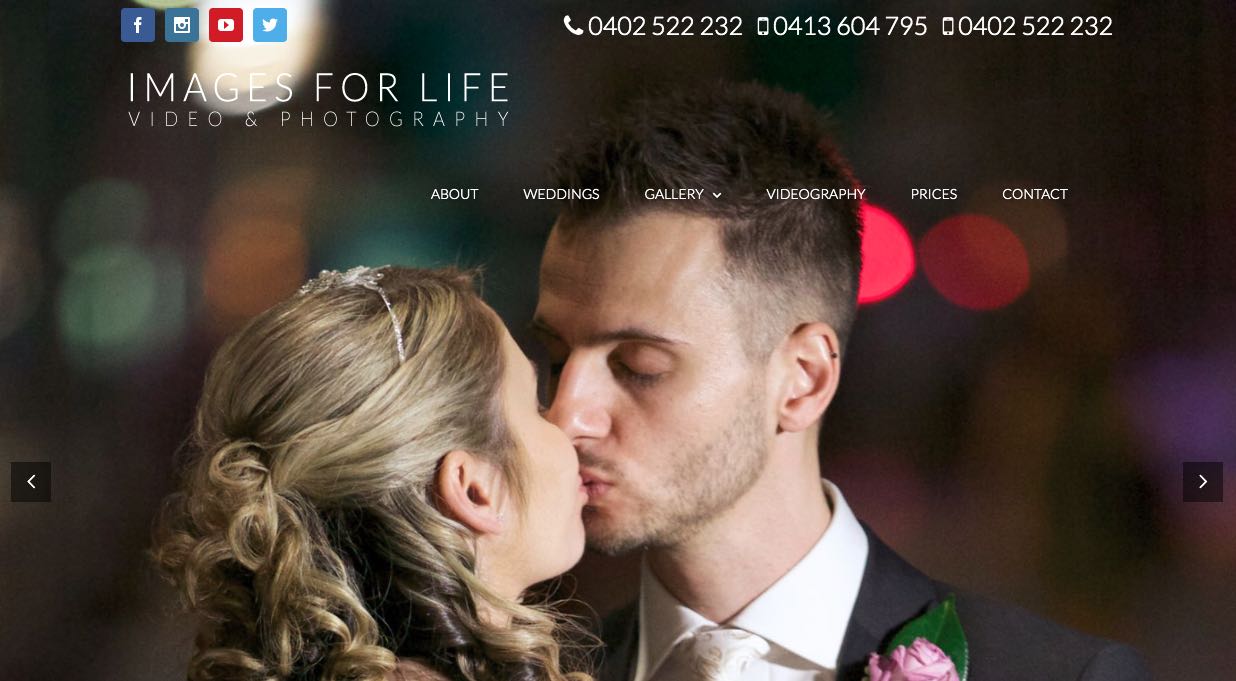 0402 522 232
Originally from Spain, Dolors is a highly skilled photographer who has been involved in the fashion industry for over 10 years, capturing the beauty of hundreds of models across the world. With a keen love of photography, she now photographs everything and everyone – and is particularly inspired by wedding events' emotion.
Her husband, Piero's passion, lies in videography and editing imagery and wedding videos, highlighting those special moments that you'll treasure forever. As he believes the key to achieving a fabulous wedding video involves being emotionally connected to the subjects, and as he says, "The connection must come from the heart…"
Professional, highly accommodating, hospitable and enthusiastic – this passionate duo will create imagery that you will cherish forever – guaranteed.
ATEIA Wedding Photography Yarra Valley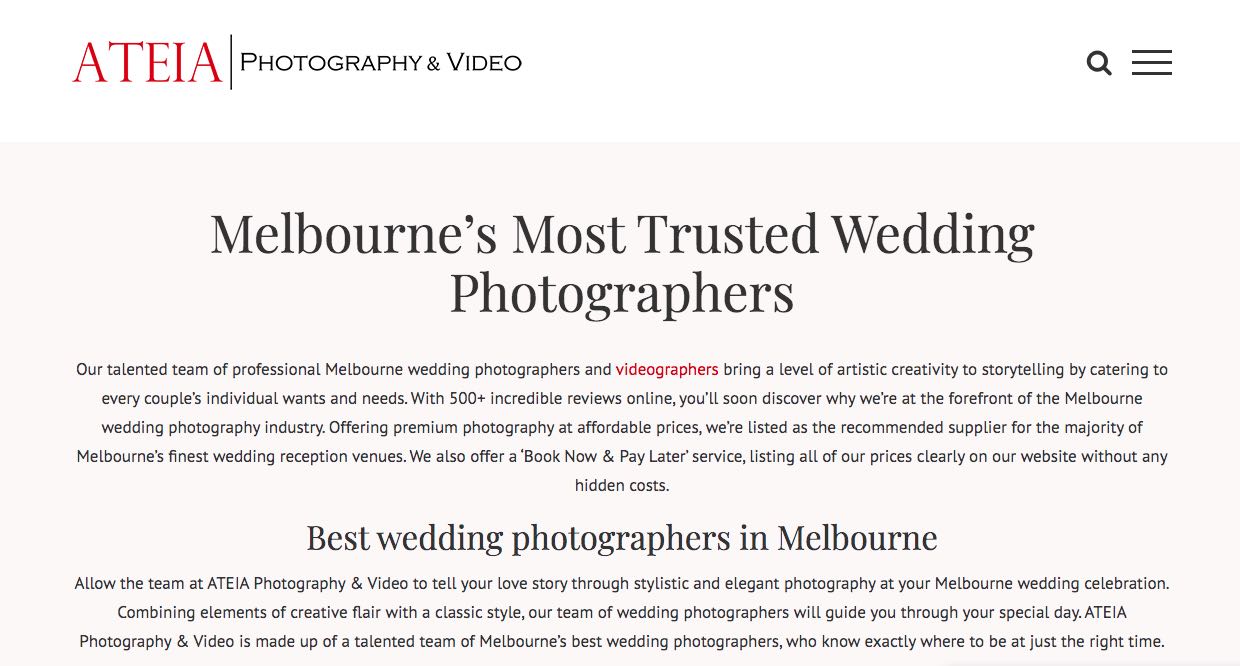 1300 558 446
Yarra Valley's Most Trusted Wedding Photographers
Our talented team of professional Melbourne wedding photographers and videographers bring a level of artistic creativity to storytelling by catering to every couple's individual wants and needs. With 500+ incredible reviews online, you'll soon discover why we're at the forefront of the Melbourne wedding photography industry. Offering premium photography at affordable prices, we're listed as the recommended supplier for the majority of Melbourne's finest wedding reception venues. We also offer a 'Book Now & Pay Later' service, listing all of our prices clearly on our website without any hidden costs.
Best wedding photographers in Melbourne
Allow the team at ATEIA Photography & Video to tell your love story through stylistic and elegant photography at your Melbourne wedding celebration. Combining elements of creative flair with a classic style, our team of wedding photographers will guide you through your special day. ATEIA Photography & Video is made up of a talented team of Melbourne's best wedding photographers, who know exactly where to be at just the right time.
With over 10 years of experience in the wedding industry, we focus on capturing the most special of interactions between loved ones, ensuring that couples get what they've always dreamed of. For the best wedding photography in Melbourne, choose the team that sees the beauty in every wedding; from different cultures, backgrounds and sizes, we would love to capture your wedding.
Candid photography that tells a story
At ATEIA, our wedding photographers like to tell your unique story using a candid, natural approach. We believe this is the best way to capture all those intimate and emotional moments that simply can't be replicated. Most importantly, these naturally posed moments create poignant and visually appealing images that you can look back on for years to come.
Motivated by great lighting, beautiful scenery, and the perfect subjects, our candid wedding photographers in Melbourne will also gently direct you in a range of embraces and stances that will look and feel natural. Relive your wedding day again and again with our candid photography that captures moments rather than structures them.
SMC Studio - Wedding Photography Yarra Valley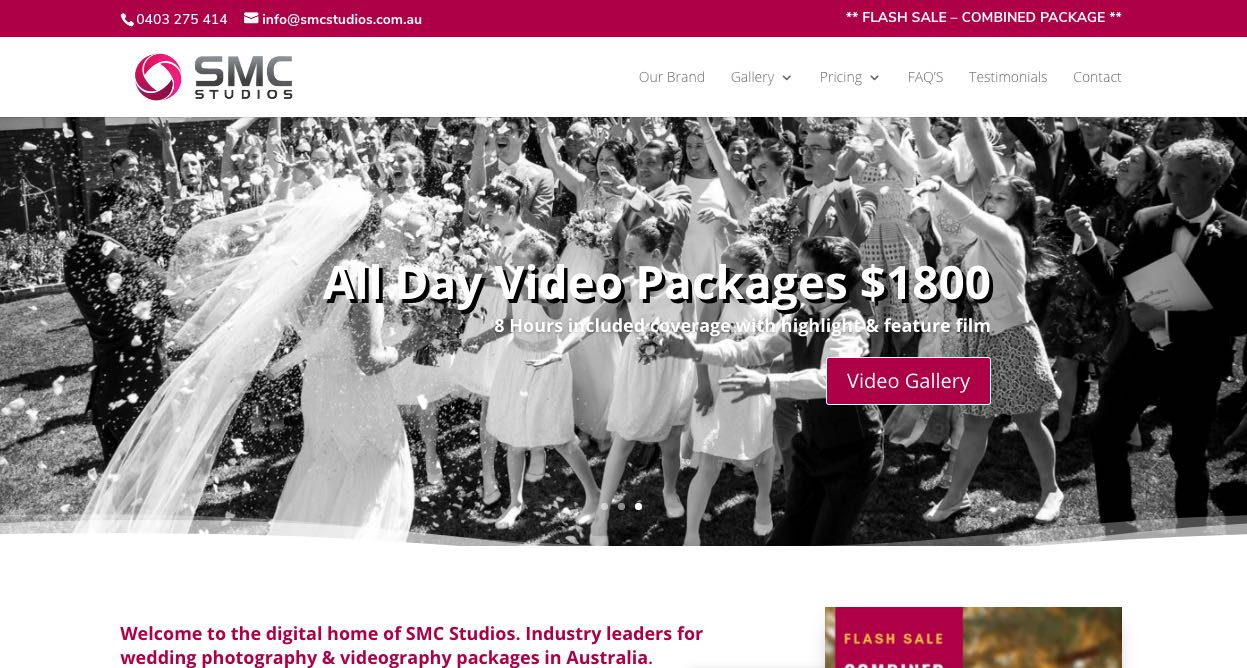 0403 275 414
Welcome to the digital home of SMC Studios. Industry leaders for wedding photography & videography packages in Australia. 
You have landed at the right spot if you are after a fully inclusive package that contains style, creativity, flair and, most importantly, is at the right price! Browse our extensive photo and video galleries to see our style & quality. Be amazed by the list of inclusions in our packages. We have a team of talented local photographers and videographers in your area who are ready and waiting to capture your day!
Our mission is to be able to bring our valued clients a level of service & quality of the product that is unparalleled in the industry. Our brand's ethos is also about supporting local artists (the photographers & videographers) in a sustainable & holistic way with regular work and ongoing training and development. Our brand's buying power means that at the end of the day, the client wins – because we can bring you a quality, finish and long list of inclusions that are not available elsewhere.
Photo Packages Include: 
With our super-efficient team, we will have those images edited soon after your wedding!
We love what we do! This is the biggest day of your life – and we will treat it this way
Albums, prints & high-res images. There is nothing to add to our packages!
Fully edited images, including black & whites and other effects, are standard inclusions.
Simon James Wedding Photography Yarra Valley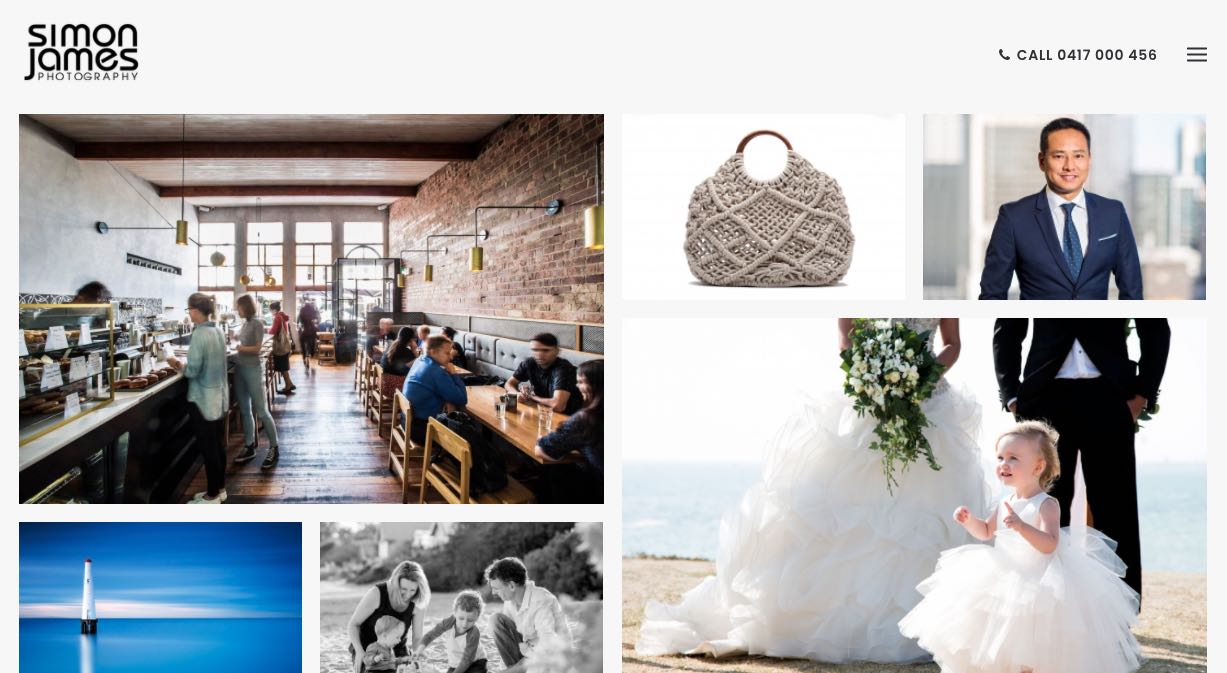 0417 000 456
Simon James is a sought-after photographer with 26+ yrs. Experience and clients all over the world.
People seek him out because he takes exquisite photographs and he specialises in telling stories. Everyone has a story, and Simon is an expert at capturing them.
Simon is also a perfectionist who holds himself and everyone he works with to the highest standards. For Simon, the job doesn't end when he puts down the camera. Whether he is editing images, designing wedding albums, investing in the latest technology, or overseeing the final printing of photographs, he takes a personal interest in making sure that everything is 'just right' because he believes that everyone deserves excellence.
But above all, Simon James is a man who takes extraordinary photographs of ordinary life & people – and loves it.
While he is immensely professionally skilled, it is the real enjoyment that both he and his clients get from working together that sets him apart from other photographers.
You can see it in his photographs. Simon takes the time to establish a relationship with you and put you at ease while taking your pictures. You won't find stiff, uncomfortable-looking photographs in Simon's galleries, because Simon is so good at helping people to relax and have fun!
You can also see it in the ongoing relationship Simon has with many of his clients.
Some people who originally came to Simon for wedding photographs have also had him take pregnancy photos, baby photos and family portraits and intend to come back for more in the future. They see Simon as a 'photographer for life' – not just 'someone to take pictures at the wedding,' but a partner in helping to preserve their most significant moments and precious memories.
Simon James is a highly skilled and sought-after photographer who is a joy to work with and who will create a magnificent visual record for you. Just ask any of his satisfied customers.
Better still, come and meet him and see for yourself.
He looks forward to meeting you.
Dezine By Mauro Wedding Photography Yarra Valley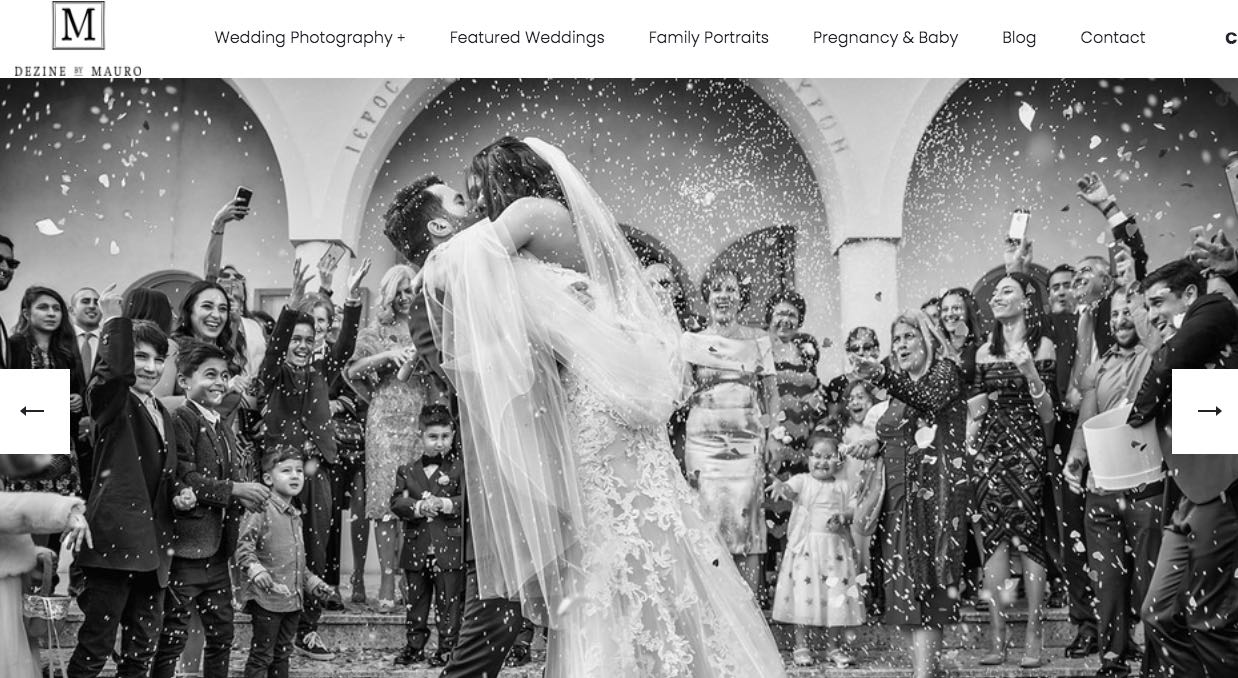 03 9489 0799
Stylish, Award-Winning Yarra Valley Wedding Photographer
Dezine by Mauro is a name with a reputation that precedes itself. With over 25 years' experience and countless accolades, our photography can turn your greatest visions into stunning realities. 
We meet with the bride and groom, helping them design their dream shoot before going to work on ensuring its perfect execution. We create anything from the small and candid, with intimate portraits and shots reflecting the joy of the day, to grand, cinematic visions complete with full sets and props.
Our dedication to our craft has led us to create some of the most awe-inspiring, visually-astounding masterpieces of modern wedding photography. As a team with only the top standard of design and detail, we believe in creating the previously unseen—stunning, vibrant wedding photography with an artist's edge.
It will be our pleasure to work with you. It's our commitment to ensure that each couple we work with has their vision produced with skill and precision, and we guarantee we can do this for you, regardless of the size or scope of the project.
Dezine by Mauro is here to make your wildest vision become a beautiful reality. With no design too small or large for our professional wedding photographers team, we welcome you to come to us with your ideas.
The Stories Behind Beautiful Wedding Photography
Stunning wedding photography requires a certain level of artistic skill. Sure, you could walk around all day with a second-rate camera, trying your best to capture the beauty of the day in its essence, but we've seen these albums before, and they often don't work out.
Truly astonishing albums tell a story, the story of the loving couple, their friends and family, and the wonder of the union taking place. Truly astonishing albums should perfectly encapsulate the loving couple's shared experience, their trials and triumphs, and their intrepid adoration for one another.
At Dezine By Mauro, we know one thing; very few days rival the relevance, importance and significance of your wedding day.
To capture the essence of each moment of that beautiful day, there's a lot of planning for you to do.
More importantly, you need a partner who understands what your wedding needs to be a sparkling success. The best weddings are well-thought-out and planned long in advance. 
For you to do this, we know there are some very important things you should be aware of. 
This is why we help you understand all that you need to make your wedding every bit the perfect occasion you dreamed it would be. 
With us, you get some amazing, new and creative photography, a well-equipped photography studio, the best wedding photography packages available today and the best wedding photography locations you can imagine. 
As an award-winning Melbourne wedding photographer, you can walk down the aisle fully confident in the fact that everything from your engagement photography to your wedding day snapshots is in safe and competent hands.
As a couple of lovebirds looking to take their final vows, we're pretty sure there are a few things about wedding photography you mightn't be aware of yet. 
As one of the best photographers in Melbourne outfits in the country presently, we always make sure that our couples know what style of photography best captures their soul.
Love and Other Photography - Wedding Photography Yarra Valley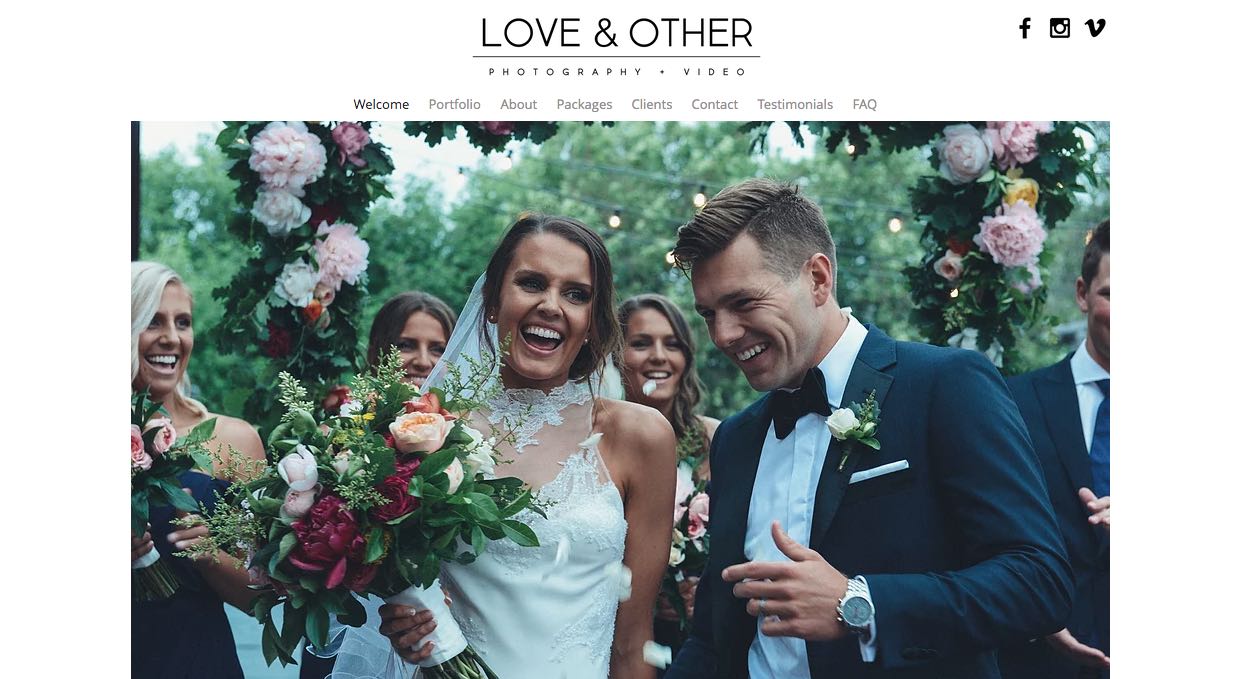 0406 180 808   
We are partners in love, life and business.​ Marc & Kyla are Melbourne based, originally from Adelaide, servicing Australia and the world.
We understand that your special day is all about you and the natural, candid moments that you will remember forever. Every couple need is as unique as their wedding. We will work with you to make sure not a moment is missed.
Together Marc & Kyla have 15 years of experience in photography and video production.
We have a small team of highly experienced, incredible photographers and videographers that work with us. This enables our couples to book with confidence, knowing that their special day will be covered professionally, and not a moment will be missed.
Wedding Photo - Simple
For those who are after basic coverage of their big day.
Up to 6 hours coverage, you choose the times.
All images are taken provided on USB + 200 edited images in both colour and black and white. Every image is supplied at its highest resolution, along with a copy resized for internet upload.                                                             
Wedding Photo - Classic
Not a moment will be missed, from the moment you get ready until late into the night. Capture all the magic of your special day.
All images taken provided on USB, plus up to 500 edited images in both colour and black and white.
Every image is supplied at its highest resolution, along with a copy resized for internet upload.
Wedding Photo - Classic Plus
For couples who are after just a little bit more. Receive our popular 'Classic package' with two photographers covering your special day. 
All images taken provided on USB, plus up to 700 edited images in both colour and black and white.
Every image is supplied at its highest resolution, along with a copy resized for internet upload.
In addition to receiving your USB, the 'Classic Plus' includes our stunning 14x10 Art Album. Featuring 15 double-sided pages designed with you to showcase the beautiful images from your wedding day.
Wedding Video - Simple
From preparing for the big day to taking over the dance floor late in the evening.
You will receive up to 10 hours of coverage that will be edited into a 5-10 minute highlight movie, edited to the soundtrack of your choice. Plus, a copy of all the vision captured on the day.
Wedding Video - Classic
Your whole day filmed, edited and presented to you on USB. Our 'Classic' video package includes a 5-10 minute highlight movie accompanied by a 60-90 minute extended raw edit documenting your big day. Plus, receive a 60-second social media edit to share with family and friends. A copy of all the vision captured is included on your USB.
Wedding - Classic Deluxe
Wrap everything you could possibly need from your special day into one all-inclusive package.
Including our 'Classic Plus' photography package, paired with our 'Classic' video package with the second videographer.
You will also receive our 14x10 Art Album. You were designed together with you, showcasing the beautiful images captured from your wedding day.
​
Journey By Light Wedding Photography Yarra Valley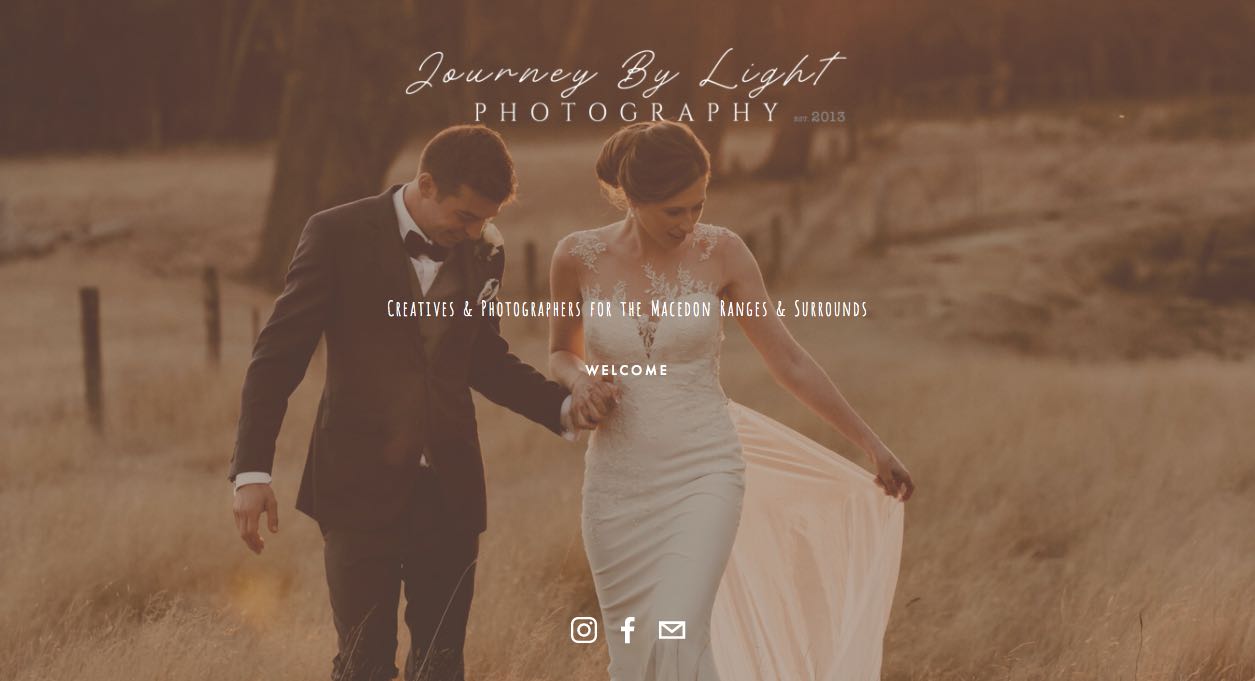 0401 673 119
Journey By Light Photography, established in 2013, has continued to refine what it is that makes them unique. Apart from an obvious romance with every ounce this relatively new art form provides, it is most probably known that they have flown the virtual pigeonhole and offer not just a wedding photographer, but also a family and lifestyle photog, a passionate landscape photographer, aerial, commercial, portrait etc., you get the drift. Think eclectic collectors of inspiring moments, capturing your story and creating a little bit of magic to wonder over for years to come. We could say a lot, but we hope the passion, pride, and joy we have for our work translates through the images you find here. We appreciate your visit and hope to see you. 
Journey By Sound
Now that you have your photography covered, why not stick around and see what we can offer you for your music and entertainment needs. We're very excited to announce that we have partnered with some of the regions well versed (pardon the pun!) musicians and bands to bring you incredible value for your wedding or event. Read on to find out how you could save hundreds by booking a photography/music combo!!
White Point Wedding Photography Yarra Valley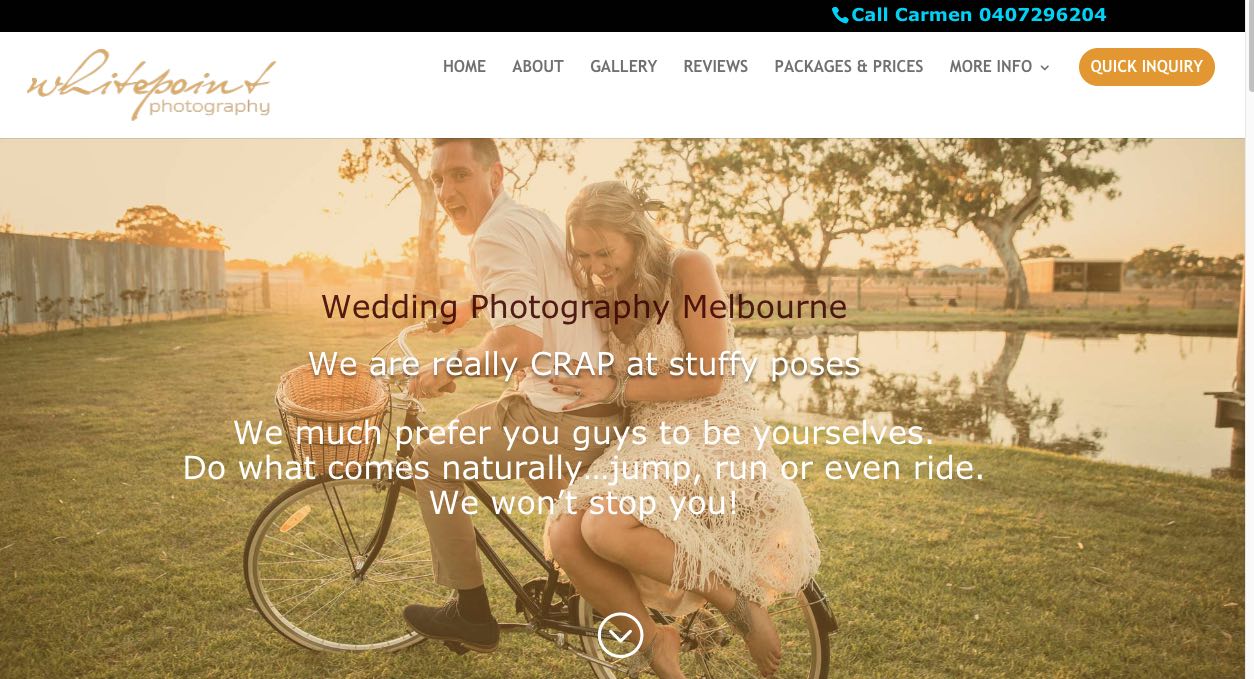 407296204
Wedding Photography Yarra Valley
For over a decade, we have dedicated ourselves to photographing weddings together, creating a unique style and experience.
We love the dress, the flowers, the shoes and all the little details you have spent months planning. We love to meet your friends and your family. But what we love most of all about weddings is working with you, the happy couple, on the best day of your life. We are a married couple and know how important this day is for you.
We would love to join you on your journey and create wonderful memories.
It is our privilege and pleasure to photograph your day. We take a limited number of bookings a year so we can give our couples the attention they deserve.
We would love to start a conversation about your wedding photography and have you around our studio and have a chat about your day.
Candid & Natural
You won't be aware, but we will be watching you and watching you closely to capture that brief tender moment that even the most camera-shy groom wouldn't be aware of. Hanging back or giving a few little tips, we are there to capture you at your best and give you the best wedding photography.
Wedding Photography Packages
We have designed our package based on what our couples tell us they like. We understand that weddings and budgets often don't fit in a neat little box, and we are more than happy to tailor a package to suit your day.
SERVICE AREA
Our standard service areas are Melbourne, Bendigo, Ballarat, Yarra Valley, Mornington and Geelong. That means we don't charge for travel to these areas even though we are based in Melbourne.
Mandalay Wedding Photography Yarra Valley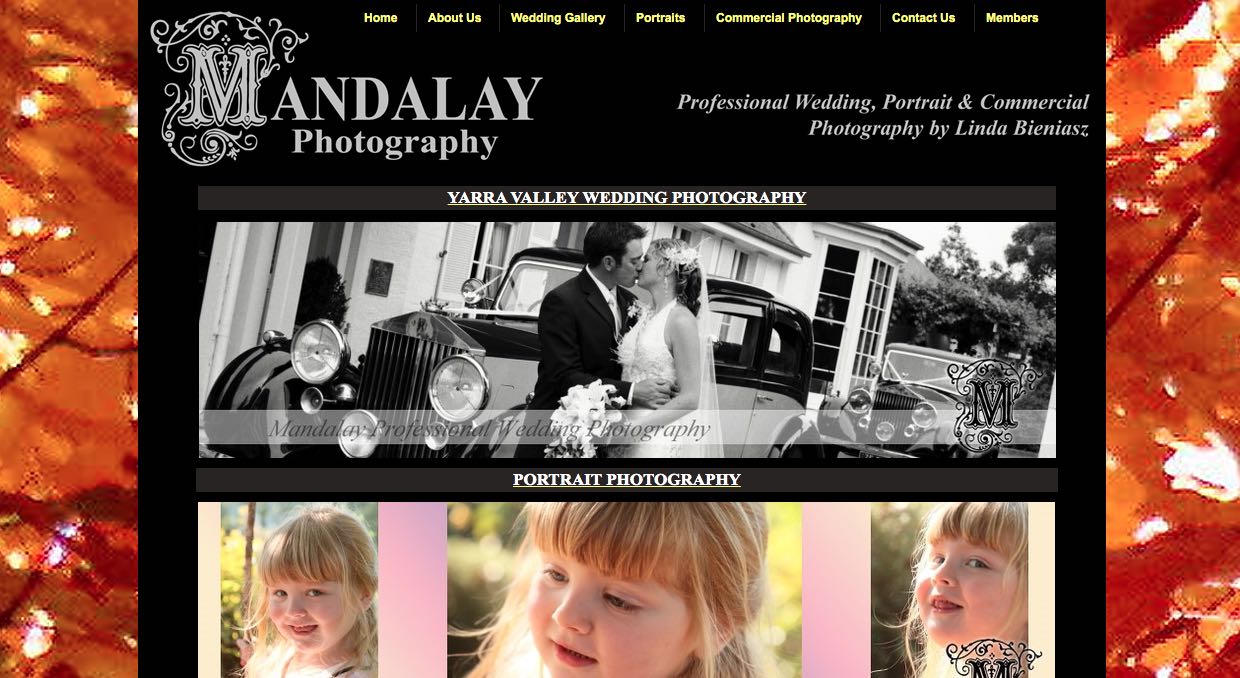 03 5962 4337
CREATIVE, BEAUTIFUL, & FUN
Let professional photographer Linda Bieniasz work her Mandalay Photography magic in photos of your wedding, special occasion, promotion or beloved pet. 
Mandalay Photography also has a great selection of stunning stock photos of the Yarra Valley & Dandenong Ranges.
Yarra Valley Photography - "Simply Fantastic Photos!" by Mandalay Photography
Affordable, professional service.
Covering: Wedding, Portrait, Commercial, Pet Portrait & Stock Photos.

Studio or location.

Customised Coverages.
Gift Vouchers.
Located in Healesville, service to Yarra Valley, Dandenong Ranges, Melbourne & Mornington Peninsula.
FACILITIES
Mandalay Studio Gardens: ideal for relaxed Baby, Children & Family Portraits.
Special indoor studio area for Pet Portraits.
Options: beautifully edited files onto CD/USB, pro prints, customised photo books, framing.
Layby.
Our clients can join as "Members" to access their private photo page on our website, plus receive exclusive offers.
On Facebook at "Mandalay Yarra Valley Photography".
HOURS
9am - 9pm Monday - Friday, 9am - 12noon Saturday.
Viewings, photography sessions by appointment.
Flexible appointment times, including after-hours or weekend slots.
IT'S ALL ABOUT YOU!
Fun, friendly, creative, professional photographer Linda Bieniasz produces photos to suit YOU for those special memories to treasure forever. She has excellent skills to capture precious photos of children and pets...so don't be afraid to include them!
Discuss your special photography requirements in the Yarra Valley, Dandenongs, Melbourne or Mornington Peninsula. Get a free quote for affordable, professional Wedding, Portrait, Stock, Pet Portrait or Commercial Photos by Mandalay Photography in the Yarra Valley.
Rick Liston Wedding Photography Yarra Valley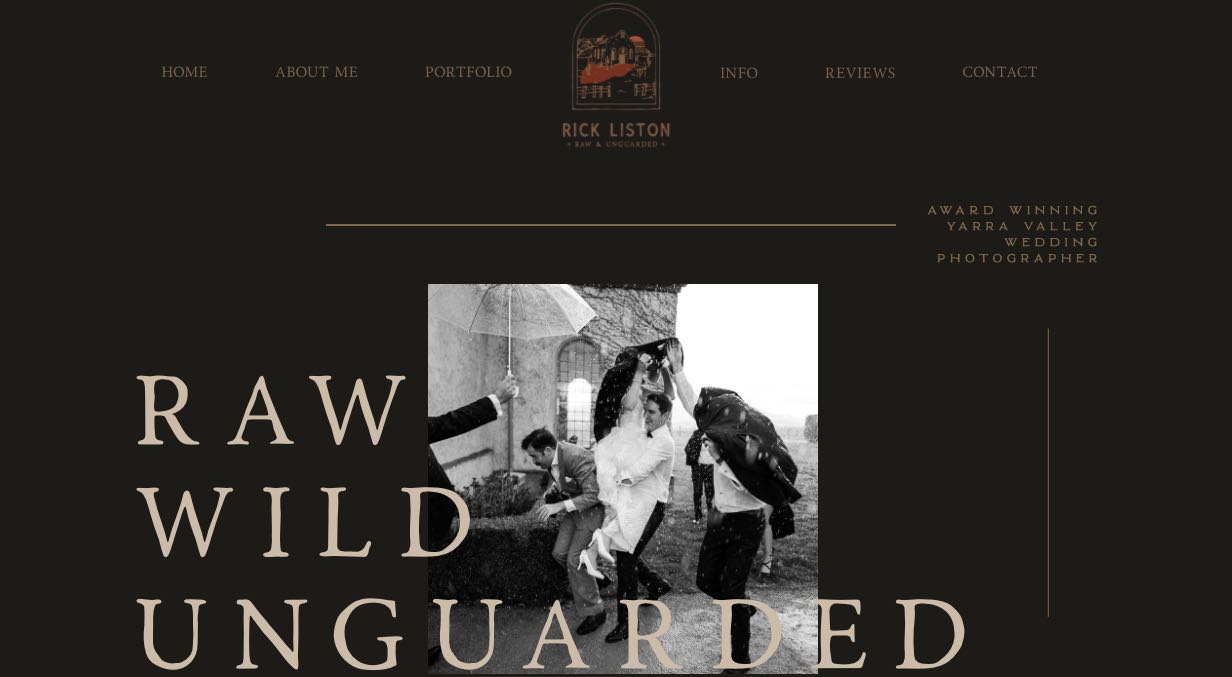 0475 604 713
Professional Third Wheeler
I'm a daughter raising, gin swirling, free diving, adventure-loving, dance floor dominating, tear shedding renegade of wedding traditions, and I can't wait to party with you.
You're not just getting a photographer; I'm your wedding guide, best Yarra Valley resource, biggest fan, with a high five up top whenever you need it.
I'm here to help you navigate the daunting task of planning your wedding with personalised vendor recommendations, customised timelines and killer tips based on years of shooting weddings in the region.
Read through my reviews, and you're going to find the same reoccurring experience; you're with a friend. This directly translates into FUN, kickass natural photos that actually reflect who you are and allow you to relive your day every time you look at them.
Jackalopement Package
If you can't wait any longer for restrictions to ease and dance floors to open, why not get married now and party later!
Check out my elopement package, including 2 nights in the best suite of the country's most awarded luxury hotel.
Benefits of Hiring a Professional Wedding Photographer
There Is More To Photography Than An Expensive Camera
In the same way, an artist uses a brush, a carpenter uses a hammer, and a writer uses a pen; these are just tools; it's how the person uses it that produces amazing creations.
Just because they have all the bricks, tools and suppliers to build a house, would you trust a part-time builder with little experience to build your house? You would more than likely look for someone with years of experience and a lot of happy and satisfied customers who would recommend them.
This article Regret Not Hiring a Professional Wedding Photographer, 'tells us why you should think twice about using a family member or friend to capture your special day.
You want someone who knows how to use the camera, who has the experience of taking photos in different light, different conditions, composing different shots and executing them perfectly. The camera doesn't do this; the photographer does this and has developed their skill and knowledge through years of experience and many hours of shooting. With this, you get consistency, not one or two stunning photos, but whole albums worth.
Once the photos are taken, that's not it, and there is the editing, the cutting, the creation of an album; there is more to it than just a camera. There is more to photography than just a camera.
The Photographers Role
Another huge reason to hire a professional wedding photographer and not let your novice photographer family member is less distraction. A family member will want to also celebrate along with everyone else. This leads to shots being missed because they are chit-chatting with other relatives they have not seen in a while or because they are too busy eating or dancing. Another thing to think about is other guests are more likely to step out of the way for a professional photographer because they know they are getting paid and are not part of the family, so the roles are defined. If you have your cousin, the amateur shooting, everyone there will step in front of them and not respect the role they are supposed to play in the day.
It's All You Have At The End
Once the wedding is over, there is then an excitement about seeing your wedding photos, a chance to relive it all again while seeing moments of the day you may have missed, expressions on photos, or a set of photos that show a moment in the day with your guests you may have missed.
When the big day is over, apart from memories, all you have are photos, photos you shall treasure, photos you shall show to friends, family and grandchildren. Make sure these are positive memories and not a book that reminds you of how important photography is and how you wish you spent a bit more and hired a professional.
Hiring a wedding photographer isn't a cost; it is an investment. 
At the end of the day, your dress goes into the cupboard, the cake is eaten, and the flowers will die, decorations will be sold, and balloons will be popped. This is a harsh reality; the point here is that hiring a professional wedding photographer is an investment. You may not see it on the day, but after the wedding, when you return from your honeymoon, and you get to see your wedding photos and album, then you will know it was worth hiring and seeing the benefit of professional photography.
Looking back fondly
Once you're home from your honeymoon and you're settling into married life, having an album full of memories of your big day to look back fondly on is something you can look forward too.
Your professional wedding photographer can capture the mood of the big day and present it to you stylishly and pleasingly. Something that you can enjoy for a lifetime.