They offer a unique and charming setting perfect for couples who want to celebrate their big day in style. But if you're looking for a barn wedding venue in Melbourne, you may be wondering where to start. Don't worry – we've got you covered! This post will explore some of Melbourne's best barn wedding venues and provide an overview. So whether you're just starting your search or already familiar with some of these venues, we hope this post will help you find the perfect place to tie the knot.
While most wedding celebrations are fun, a barn setting says, "we're in for a good time!" The barn will give your guests more space to move around and mingle and the ability to roam from indoors to outdoors.
Spring is traditionally the start of the wedding season. However, according to recent statistics, spring weddings are the most popular choice for brides and grooms in Melbourne, with as many as 37% of couples choosing to get married from September to November.
Having a fresh vegetable table is a must for a farm wedding. A selection of seasonal vegetables with a few locally sourced spreads will make for a delicious snack during the meal and throughout the reception. A rustic take on the classic salad bar is another great option.
Vogue magazine said that the trend skyrocketed between 2008 and 2013. But, as seen in the graph below, rustic and barn weddings are still pushing forward with no intention of coming to a stop.
A barn wedding may be more casual or formal depending on the bride and groom. Not all barn weddings are the same, so make sure you check-in and ensure that you will not be over or underdressed. What is this? Some brides will turn a barn wedding venue into an elegant, beautiful space.
Mountain Goat By Atlantic Group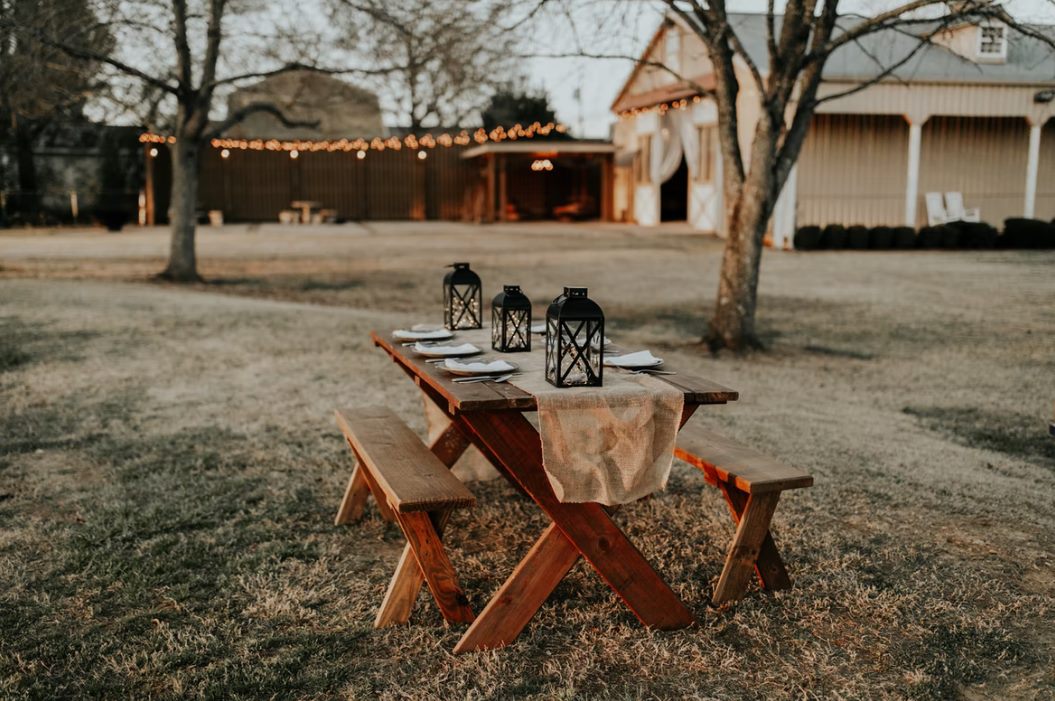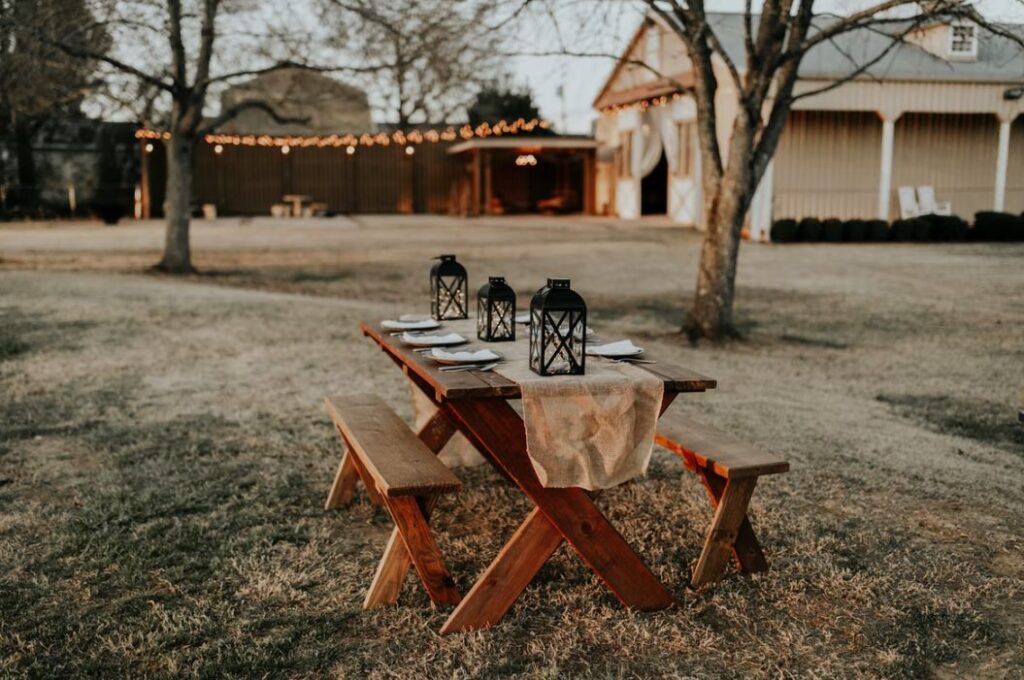 In Richmond, Victoria, a beautiful red-brick venue with high (10m) ceilings and brewing tanks is waiting. Tommy Collins (the caterer) and Atlantic Group are committed to planning and throwing your perfect wedding—down to every customizable detail. As a result, your guests will love the local beer, and you and your bride will love walking down the aisle in an exquisite garden.
Baxter Barn
Sages Cottage in Baxter, Victoria, is home to Baxter Barn—your new prospective wedding venue—and it's only 40 minutes away from Melbourne! Imagine a gorgeous outdoor wedding ceremony on their island, next to an 1850 cottage, and a reception in the barn strewn with twinkle lights. The original 1870s timber barn is sure to impress, as will their gourmet food.
Wandin Park Estate
This gorgeous and historic Yarra Valley estate of Wandin North, Victoria, is family-owned and offers tailor-made wedding packages so that you and your spouse-to-be can plan the wedding of your dreams. They have 320 acres of property at your disposal, with accommodations and a garden, lakeside, or lawn location for your wedding ceremony or reception. They also offer The Woolshed and The Shearer's Quarter, both indoors.
Gum Gully Farm
You can find another stunning, family-owned property in the Dandenong Ranges foothills in Silvan, Victoria. The space is hand-made (down to each brick) and perfect for a mid-size wedding. Deer are walking about who may pop in on your photos and beautiful open fields. It is your venue if you're looking for something unassuming and down-to-earth!
Hedge Farm
If you love alpacas, horses, gorgeous old trees, and rambling gardens, you will fall in love with Hedge Farm (Carlsruhe, Victoria). They offer a variety of packages for afternoon and evening weddings, on-site parking, their bar, and a preferred caterer (but you can hire your own as well). They also have cottages and glamping options (converted railway vans) available as accommodations!
Bramleigh Estate
Ten acres of gorgeous grounds in Warrandyte, Victoria, call your name. Don't mistake "rustic" for "not elegant," though! This Hamptons-style estate hosts ideal weddings for couples looking for something rustic and luxurious. The bride can get ready in her private retreat and emerge onto the timber deck for the ceremony. The reception can then be held indoors (white walls and ceiling, hardwood floor) or on the deck.
Forest Edge
Gembrook, Victoria, is home to a "gem" of an award-winning boutique wedding venue. Your ceremony can be held in the garden, where you and your guests can enjoy a gorgeous panoramic view of the Warburton Ranges. The wine cellar is available for those looking for an indoor venue or in case of inclement weather. Your reception can then be held in the dining room, with stunning floor-to-ceiling windows.
Glasshaus Inside
If the florals are the most important part of your wedding, you can't skip out on Glasshaus. There are two venues: "Glasshaus Inside" (Cremorne, Victoria) and "Glasshaus Outside" (Richmond, Victoria. If you've been dreaming of getting married in a tropical or forest venue and want all the amenities of fully-furnished venues, this is perfect for you! Of course, they can also offer their services as your wedding florist, and you can be sure they'll design the most exquisite bouquets!
Cave Hill Creek
This stunning lake-and-mountain-side wedding venue in Beaufort, Victoria, offers its beautiful gardens, pavilion, and indoor function room for your wedding festivities. There is also an abundance of wildlife, so you might be able to snap a photo or two with some wallabies or kangaroos! They also offer accommodations for up to 140 of your wedding guests, and the wedding couple can enjoy a complimentary stay in the "glamping bridal suite."
Potters Reception
In Warrandyte, Victoria, you can find a wedding venue that is the perfect definition of "modern rustic." There's a bit of the rustic and natural, the modern, and the vintage, and all rolled into one lovely wedding venue. You can even offer horseback riding as entertainment for your guests after a chapel wedding ceremony. You and your new spouse can capture lovely wedding photos in the gardens or wisteria courtyard!
Flowerdale Estate
There won't be a dry eye in the house when you choose the idyllic Flowerdale Estate in Strath Creek, Victoria, for your wedding ceremony and reception. A white rose garden or lakeside ceremony, followed by a reception in the beautiful oak Pavilion, provides a rustic wedding experience. Plus, if you opt for a fall or winter wedding, the reception space offers heated floors, so you (or your guests) don't get cold feet!
The Shearing Shed
Surrounded by picturesque farmland on Phillip Island, The Shearing Shed offers a beautiful setting for rustic country weddings near Melbourne. The Shearing Shed dates back to the 1950s and has been renovated to perfection, effortlessly combining heritage country charm with modern features.
This rural destination wedding venue has plenty of romantic outdoor ceremony locations and endless photograph opportunities available on site. Host your ceremony outdoors by the shady billabong or in the rustic barn, followed by drinks in the courtyard and relaxed reception dinner in the shearing shed.
Quat Quatta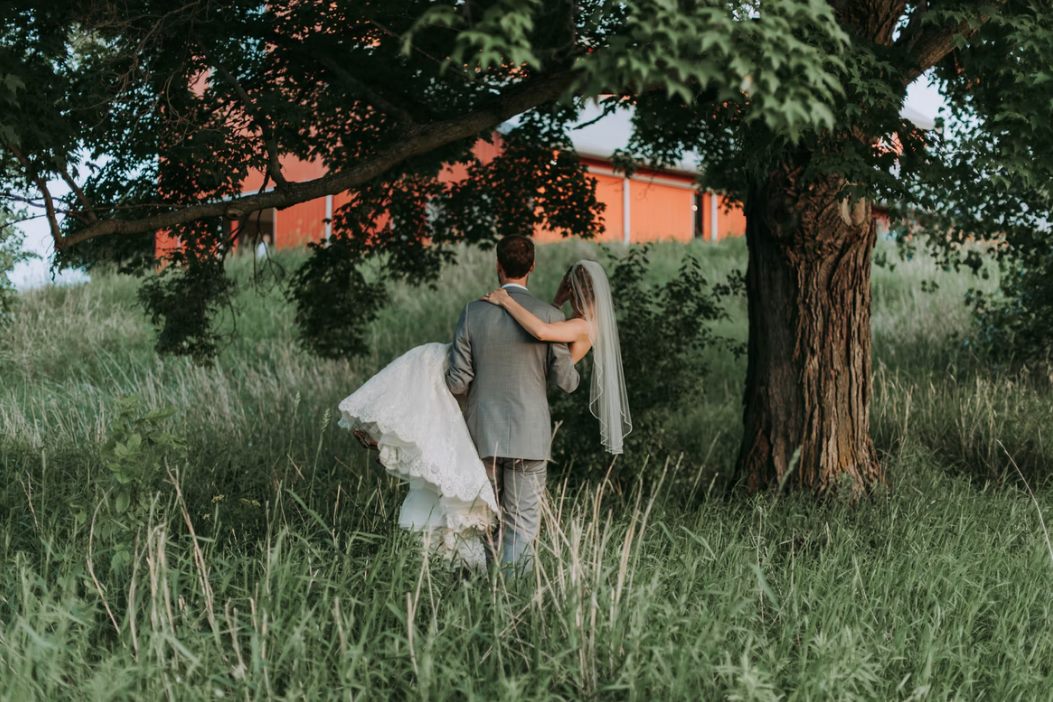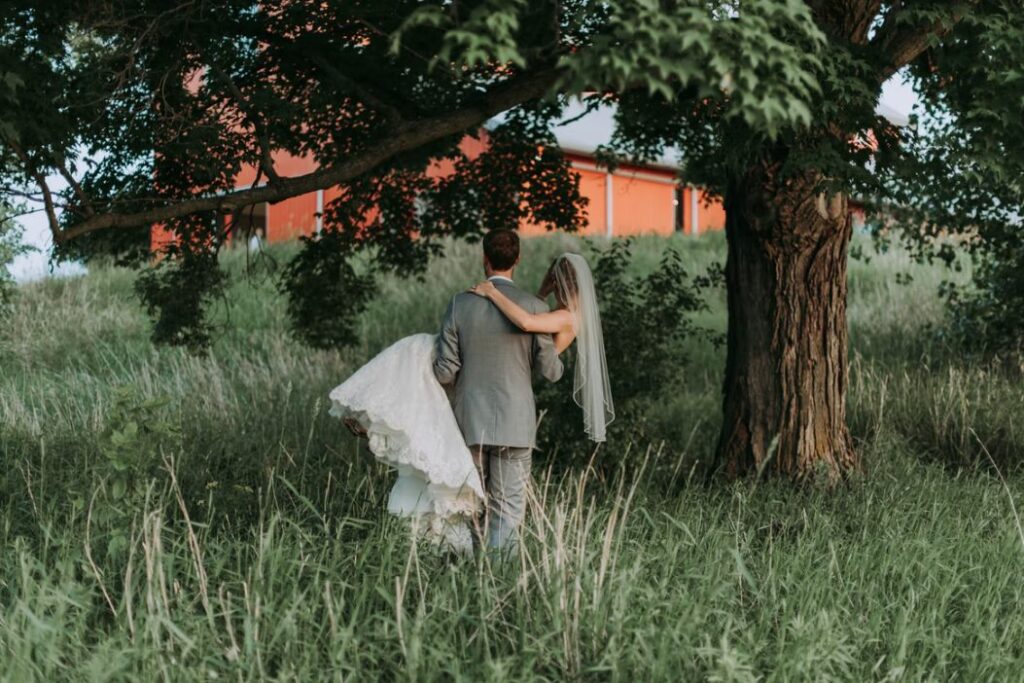 Historic Victorian-era mansion Quat Quatta is the perfect location to host your rustic wedding.
This elegant venue features a parquet dance floor, sweeping staircase, hand-painted windows, soaring ceilings, soft drapery, and magical mood lighting. Quat Quatta hosts both ceremonies and receptions and offers an abundance of photography opportunities on-site – so there's no need to travel between venues on your big day.
Whether you're planning an intimate event or a lavish soiree of 150, it's easy to see why Quat Quatta is one of the most popular rustic wedding venues in Melbourne. Read their glowing reviews and find out why so many newlyweds adored their experience with Quat Quatta.
Nudo - The Wool Mill
This beautifully restored 1930s warehouse offers the ultimate blank canvas for rustic inner-city Melbourne weddings. Refurbished from one of Melbourne's oldest functioning wool mills, this unique venue boasts separate ceremony and reception spaces, an industrial-style banquet hall, soaring ceilings, exposed timber beams, and concrete floors.
This industrial-chic warehouse allows your guests to journey through different spaces and experiences, set over two expansive levels. After a seated banquet dinner in the Feasting Hall, your guests can mingle as they enjoy cocktails in the fabulous Speakeasy Bar.
Ballara Receptions
Ballara Receptions could be the wedding venue of your dreams.
Set on three acres of English gardens, this Victorian estate features its lake, weeping willows, an abundance of photography opportunities on-site, and ceremony and reception locations to host your guests. Ballara Receptions accommodates up to 160 guests, so none of your friends and family has to miss out.
Poet's Lane
Set in the Dandenong Ranges, Poet's Lane is one of Victoria's most popular country wedding venues.
This magnificent venue features timeless laneways, a bridge, elegant water features, high ceilings, stained glass windows, and the backdrop of the lush Dandenong forest. The dedicated and experienced team at Poet's Lane also assists with designing your reception, colours, layout, music, and menu to ensure you receive everything you've ever dreamed of for your big day.
Read their customer reviews and why so many newlyweds adore Poet's Lane.
Lyrebird Falls Receptions
With five-star Easy Weddings customer reviews backing them, Lyrebird Falls Receptions is up there with the most popular rustic wedding venues Melbourne has to offer.
Nestled within the forest of the Dandenong Ranges, this venue allows couples to host their ceremony, photoshoot, and reception within the one stunning location, so you and your guests needn't step foot off the property for the entire day.
Whatever you envision for your special day, the dedicated team behind Lyrebird Falls Receptions will ensure it's one to remember for many years to come. Be sure to visit their Easy Weddings storefront for more information.
Potters Receptions
Located at the gateway to the Yarra Valley, Potters Receptions is the perfect setting for a rustic wedding away from the hustle and bustle of Melbourne CBD.
This incredible six-acre property has it all:
Garden and chapel ceremonies

Plenty of garden space for lawn games and canapes

Endless photoshoot locations throughout the property and receptions for up to 250 people
And, with a bridal suite and eight luxury guest rooms on-site, you and your bridal party can celebrate all weekend long!
Balgownie Estate Vineyard Resort & Spa
Set in the heart of the Yarra Valley, Balgownie Estate is the ideal location to host a rustic wedding.
This venue has everything to create a truly memorable occasion out of your wedding.
Vue On Halcyon
Vue on Halcyon is a beautiful family-run winery estate in the Yarra Valley featuring rows of stunning vines, manicured lawns, and sprawling paddocks. If you're looking for a rustic wedding venue near Melbourne that effortlessly blends country charm with classic winery elegance, Vue on Halcyon is for you.
Everything you need for a dreamy wedding day is already in place on the property, including a gorgeous dining hall, picturesque chapel, and a lovely lawn area for romantic garden ceremonies. There's also a private bridal suite at Vue on Halcyon so that you can take a minute to yourself between wedding photos and the reception.
Farm Vigano
Rich in history and Italian culture, Farm Vigano could be the wedding venue of your dreams.
This venue prides itself on preserving the art of authentic Italian food and culture in weddings and features views of 16 acres of an idyllic landscape. And, with the ability to cater for up to 200 guests, Farm Vigano is perfect for a larger rustic wedding.
Inglewood Estate
Set in the secluded valley of Kangaroo Ground, only 40 minutes drive from the CBD, Inglewood Estate is one of the most popular rustic wedding venues in Melbourne.
Surrounded by endless rolling hills, beautifully landscaped gardens, a vineyard, and a lake, Inglewood Estate is a photographer's dream!
The Gables
Priding itself on being one of Melbourne's finest venues for weddings and garden ceremonies, The Gables is the perfect location to host your rustic wedding.
This venue features many original architectural features, crystal chandeliers, high conservatory ceilings, sweeping staircases, and open fireplaces.
Lake House Daylesford
Sat on the water's edge, Lake House Daylesford allows guests immediate access to the lakeshore and the Wombat State Forest.
This venue has a reputation for excellent food, wine, service, and attention to detail – and with a variety of function rooms available can accommodate parties up to 150 guests.
Glen Erin At Lancefield Vineyard Retreat
Glen Erin at Lancefield Vineyard Retreat could be everything you've been searching for in a rustic wedding venue.
This stunning five-star venue offers a complete wedding package, including ceremonies, receptions, and luxury overnight accommodation. And, with endless photography opportunities throughout the property, you have everything at your fingertips at Glen Erin Lancefield Vineyard Retreat.
Goona Warra Vineyard
For those searching for a rustic wedding venue in Melbourne, you cannot look past Goona Warra Vineyard.
This venue is renowned for truly exceptional weddings located in Sunbury, Victoria. All events are tailored to the clients' specific requirements and budget, and every wedding is unique.
We cannot recommend Goona Warra Vineyard enough for the quintessential rustic wedding. But don't just take our word for it – read their five-star customer reviews and find out for yourself why so many newlyweds chose Goona Warra Vineyard to host their wedding.
Wattle Park Chalet Surrey Hills
With five-star Easy Weddings customer reviews backing them, Wattle Park Chalet Surrey Hills is up there with the most popular rustic venues Melbourne has to offer.
This venue offers couples the unique opportunity to host their ceremony, photoshoot, and reception within one stunning location. And, with a capacity of 200 seated guests or up to 250 cocktail guests, this venue welcomes those with guest lists of all sizes.
For more information, visit Wattle Park Chalet's Easy Weddings storefront.
Collingwood Children's Farm
If you are searching for the ideal rustic venue in Melbourne, you cannot look past Collingwood Children's Farm.
Located in Abbotsford, Victoria, this venue is renowned for its warm, relaxed and welcoming events. Collingwood Children's Farm has been putting on events for over eight years now, so you can rest assured their dedicated team knows how to create a wedding to remember.
Sherwood Receptions
In Greenvale, Victoria, Sherwood Receptions is the perfect setting for the quintessential rustic wedding.
This 130-year-old historic homestead is set within native bushland – simply a photographer's dream come true. Sherwood Receptions also features Tudor ceilings, polished floorboards, open fireplaces, manicured gardens, and a large dance floor.
Whatever you envision for your special day, the dedicated and experienced event coordinators behind Sherwood Receptions will ensure that your event is remembered for many years.
The Epicurean Red Hill
Hailed as a five-star supplier on Easy Weddings, The Epicurean Red Hill could be everything you've been searching for and more.
This unique multi-function venue is located on the Mornington Peninsula and hosts intimate gatherings and lavish soirees.
If you search for a rustic venue in Melbourne, we cannot recommend The Epicurean Red Hill enough. Visit their Easy Weddings storefront to find out more.
Conclusion
Barn wedding venues can be a unique and charming option for couples getting married in Melbourne. There are many different barns to choose from, each with its character and style. If you're looking for a rustic setting for your big day, we hope this list has helped you find the perfect venue.