So you just got engaged. You've called your family and friends, made the announcement on Facebook and generally basked in the glow for a while. But the reality of planning the event is starting to sink in. The list of decisions can seem endless.
If you're just engaged, it can be super-tempting to dive into wedding planning immediately. After all, you probably started getting questions from well-meaning loved ones within seconds of announcing your engagement. When's the wedding? Are you getting married in your hometown or a faraway locale? What will you wear? It can be easy to feel the pressure to kick wedding planning into high gear within days (or even hours!). Our advice? Wait. No matter how hard it may be, wait. Give yourself and your partner a little time to enjoy being engaged. You'll thank us, we promise.
Looking for the Top Wedding Planner in Melbourne? Look no further and check out our ultimate list of Wedding Planners here. 
Some couples may prefer a long engagement; others will want to get married right away. So, how long can you savour that "just engaged" feeling? And how long should you take to plan your big day? Well, it all depends on your wedding planning timeframe.
If your wedding is more than 18 months away
Having a long engagement can be a significant luxury. You'll be able to relax and take on wedding planning with a generally slow and leisurely pace and with less stress. You'll likely have your pick of wedding vendors as well—vendors usually book up about a year in advance, so if your timeframe is longer than that, most vendors will generally be available. For these reasons, there's no need to rush to start planning. Spend at least one month enjoying that "just engaged" feeling—perhaps celebrating with an engagement party, but without any pressure to begin even thinking about the actual wedding.
If your wedding is a year or more away
The average couple is engaged for 13 months, and we think that's a great time frame if you can make it work. We recommend waiting about three weeks before jumping into wedding planning. This gives you time to revel in your engagement, but not too long, so you don't lose momentum. Once you're ready to start planning, take it to step by step—it's not a good idea to try to plan your whole wedding at once. Start by coming up with a budget and an estimated guest count, then begin researching venues at your own pace. Depending on where you're marrying, it's unlikely that many venues will be booked up just yet, so your likely to have your pick of dates, media, and vendors.
If your wedding is in less than a year...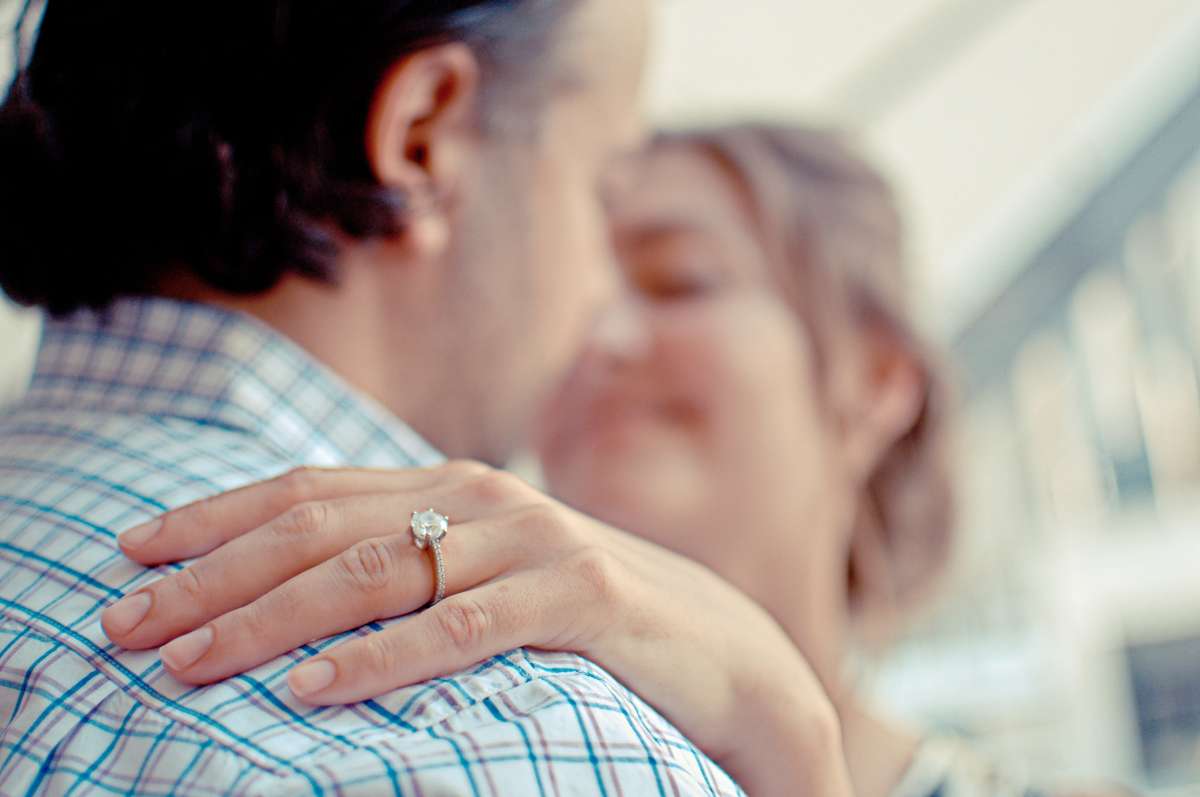 There are lots of reasons why a timeline of less than a year might be right for you and your partner. Perhaps you got engaged in December and always dreamed of a fall wedding, but don't want to wait nearly two years to wed. Or maybe you don't want to wait that long—totally fine! If you're planning on going from "just engaged" to married in less than a year, we recommend waiting about two weeks before starting to think about the specifics of your wedding. You don't even have to talk about your wedding for this timeframe and brush off any questions you may receive from family members or friends. This is your time to enjoy this blissful period, so feel free to ban that wedding talk until you're good and ready.
If your wedding is six months away
Want to plan your wedding in a shorter time frame? You're not alone. It turns out that 19 per cent of couples plan their weddings in six months or less. While you might not have your pick of vendors, there's no reason why you need to start planning immediately and stress yourself out. Giving yourself a week or so to relax and bask in that "just engaged" glow won't put you at a disadvantage when it comes to wedding planning—you still have time. When you're ready to start planning, follow our six-month planning timeline to help you get started.
If your wedding is three months away (or less than that!)
You have exactly ten minutes to not think about your wedding—JUST KIDDING! If you're planning your big day with a somewhat abbreviated timeline, you may not want to wait too long before starting to plan. But know that you could probably plan your wedding in a week if you wanted to. Take a couple of days to get your bearings and then jump into wedding planning.
Wedding Planning Timeline
While some people plan a wedding in almost no time at all, the whole process typically takes at least a year. The earlier you start wedding planning, the more likely you can book your ideal venue and vendors. This is especially true if you're planning a wedding during the busier times of the year on a Saturday.
Immediately after the engagement
Some couples may prefer a long engagement; others will want to get married right away. But no matter the length of the meeting, the first steps are pretty much the same.
Determine the approximate budget
While you may not determine exactly how much you plan on spending for each category, determining the overall budget for the event is the first step in wedding planning. How much can you realistically afford to spend on the wedding, and where is the money coming from? Are you paying for it all yourselves, or are family members pitching in to help with the costs? Also, determine which budget items are priorities and which you don't mind saving money on.
Setting a budget from the start will help narrow your choices and spare you the disappointment of falling in love with a venue or dress that is too expensive.
Estimate the number of guests.
Another of the first steps in wedding planning is to come up with a guest list. Otherwise, you won't know the size of the venue you need. The number of guests also has a significant effect on the various budget categories. Sometimes, the easiest way to cut spending is to limit the guest list.
This is going to make a difference with your venue. Some venues can hold 150 and can't fit 200. It will narrow down your choices, so you're not wasting time. Couples could put together their invite list before letting family members weigh in. This will help teams be sure of their priorities, avoid being pressured to invite more people and check with parents about family members and family friends. Subtract 20 per cent from the final tally to get an accurate total, accounting for people who will not be able to come due to travel expenses or prior commitments.
14 to 12 months out
Choose a venue
Once you decide on the budget and the guest list, the next step in wedding planning is to choose your venues. People sometimes book venues more than a year ahead of time, so don't leave this decision for the last minute. Look for a convenient and affordable forum available on your date that won't take too much decorating.
Finding a venue should be the priority - it will also solidify a date and determine whether caterers and florists are available on site. Popular sites can fill up a year or more in advance. Areas that are attractive as destination weddings are often more competitive.
Nail down the date
Before you can finalize any other details and booking the vendors, you must know when you want to get married. If you're flexible within a range of dates, this makes it easier to book the venue. Check with the officiant and your must-have guests before finalizing the date.
If you're set on a particular venue, its availability will be the primary factor in scheduling. But if you're exploring a variety of options, other considerations come into play. In the D.C. area, fall and spring months are most popular, Iannizi says. Holiday weekends, including three-day weekends, can be hectic. You may also check local event calendars, as marathons and festivals can make hotel rooms and venues more challenging to find.
The Overall Look and Feel of the Wedding
Decide how you want the wedding to look and feel, perhaps choosing colours and a theme. This makes other decisions during wedding planning, such as the venue and the decorations, easier. Check out wedding magazines, Pinterest, and other sources for inspiration. 
12 to 9 months out
Select your vendors
Consider which elements might require hiring a professional: photographers, videographers, bands and deejays. Vendors who generally handle one wedding per day should be booked a year in advance. Since these vendors will be present through most of the ceremony and reception, their schedules fill up fast. It's essential to find a good photographer and hire them early since individual photography styles can vary greatly. There might be only a few photographers with your style or fit your needs, so you want to get those booked quickly.
The Wedding Planner
If you want to use a full-service wedding planner, book one now. Then you'll have the planner's help in making all the other wedding planning decisions and making sure no essential details fall through the cracks. Even if you only want a day-of coordinator, booking this professional way in advance ensures they're available on your wedding date. Check out our Top Wedding Planners here to help make your special day as smooth as possible.
The Photographer and Videographer
These professionals provide pictures and videos that will help you look back on your wedding day. Do your research and spend as much as you can afford to get the right professional photographer to handle the task. Couples often regret skimping in this area.
The Entertainment
Decide what type of entertainment you want during the ceremony and reception. Book the band, DJ, or musician. Ensure they can provide the music you wish to and include your must-have songs in the playlist.
Begin the dress search
Start shopping early, not only because it is "it's fun to do," but also because ordering gowns and scheduling fittings can take a long time. Fittings should be set up as soon as a dress comes in. Take friends and family members and go and try on a variety of dresses. You don't want to be rushed in that process; you may have to go to several stores. If you start early, you won't have to feel stressed.
The Wedding Party
Choose the members of your wedding party and ask them if they're willing to serve in this capacity. This gives the members of the wedding party time to plan and makes it easier for them to help you. Discuss any expectations you have for them during the wedding, intending to know what they're getting into if they agree. This is especially important with destination weddings.
Wedding Insurance 
Think about getting wedding insurance, as this protects you if something goes wrong and the wedding can't go off as planned. This is especially important if you're having a destination wedding (or even a wedding near the coast in the U.S. during hurricane season). 
8 to 6 months out
Book an officiant
Decide who will conduct your ceremony: A religious leader, a friend or family member, a justice of the peace? Be sure the person you select is legally certified.
Book the person who'll be performing the wedding service. You can't have a wedding without an officiant. In many areas, a friend or family member can get permission to officiate if you don't want a religious ceremony. However, this may take some time to sort out, so take care of this during the earlier stages of wedding planning.
Line up the second round of vendors
This includes caterers, florists, cake-makers, makeup artists and hairstylists. Cake makers are generally the easiest to find because they can often make cakes for several weddings on the same day. Makeup artists who specialize in wedding styles can be more challenging to find, especially those who do airbrush.
The Caterer 
Decide what type of food you might want for the reception and research caterers. Remember that some venues have their required caterer or have special rules caterers need to follow. Have tastings with the top choices and book the one that best suits your needs.
The Flowers
Florists have to plan way sometimes to get the specific flowers they may want. Talk to a florist early in the wedding planning process once you know what type of flowers you'll need. This is one area where you can often cut costs, so book the other vendors first to see how much of the budget remains for flowers.
The Wedding Cake
Choose a wedding cake designer. Do a tasting to help you decide which flavours and style of wedding cake you'd like. This can be one of the more fun parts of wedding planning.
Hair and Makeup
Book hair and makeup appointments. Start hair at least three hours before the ceremony and makeup at least one hour ahead. This limits the need to rush. Book a trial run to go over options and find one that works for you.
Send save-the-dates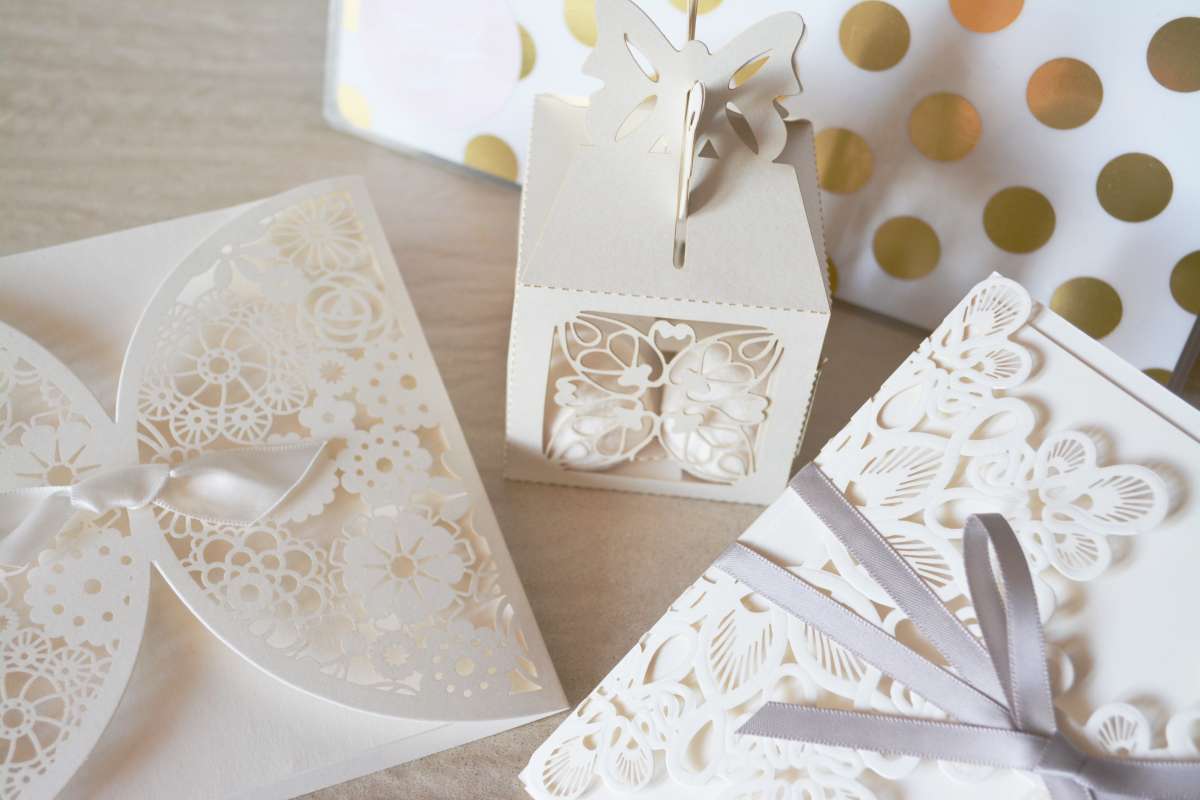 Invitations will not need to go out for another several weeks. Still, save-the-date notices should be sent out during this period so that guests can make travel arrangements and plan vacation time around the event, if necessary. 
Send out save-the-dates, especially if you're having a destination wedding or one where many people are coming out of town. Only send them to people who you are inviting to the wedding. Start with those that live far away, as they'll need the most planning time to attend the wedding. If most of the guests will be local, sending out, save-the-dates can wait until closer to 6 to 8 months before the wedding.
Select and order bridesmaid dresses
Allow about eight months, as shipping and tailoring can often take several weeks. This gives the bridesmaids plenty of time to order the dresses and get any necessary alterations done before the wedding. Also, choose the dresses for the flower girls, if you have them.
6 to 4 months out
Set the menu
A final tasting should be arranged with caterers around the fourth or fifth month. Setting a menu will help cement logistics for the rest of the day, Iannuzzi says.
Consider the details
It is crucial to think of the structure of the events, from what time the bridal party should arrive in the readings at the ceremony and what types of photos should be taken. Sometimes couples don't think of those little things, but it is imperative to do that.
Rent or order tuxes
Tuxes or suits for the groom and groomsmen should be rented or ordered about four months in advance.
Start planning the honeymoon.
You may want to start planning your honeymoon, especially if the destination requires passports or immunizations. If you're going to go out of the country, make sure you have a ticket and it is up to date.
3 to 2 months out
Decide on printed materials.
You may call this the "paper stuff" stage. Think about what you want your programs, menus, place cards and guestbook to look like and whether you will order them or print them yourself. Also, make sure you have arranged for program attendants in the ceremony if you have them, final meetings with your vendors, gifts for the wedding party if you want, toasting flutes, cake knives, favours, photos for displays, sendoff sparklers or rice and any other small detail you want. Jordan urges her brides not to leave a lot of more information for the last month.
Obtain a marriage license
Apply for your marriage license in the town where you're getting married. Don't forget this essential element of wedding planning, or the wedding won't be legal.
Schedule a dress fitting
Arrange for dress fittings and get any necessary alterations started. Attend these with the undergarments and the shoes you'll wear at the wedding. Be sure this one is done while wearing proper shoes.
Buy the wedding rings.
Choose and purchase wedding rings if you haven't done this already.
2 to 3 weeks out
Take care of personal grooming.
The last weeks before the wedding should be the primping stage. Men should get their hair cut two weeks before. Women should cut and colour two weeks before as well - not the week early. This goes for tanning, eyebrow waxing and facials, too. You can never be sure how your body will react to these procedures, and the last thing you want is red blotches from a bad waxing.
Asking someone to be the point person for vendors is also a good idea if you do not have a wedding planner. This person can handle questions from vendors and hold on to checks and tips for each.
Week of the wedding
Final touches
By this time, nearly all details should be solidified, but checking in with vendors and the wedding party one more time can be reassuring. Take the last few days to do some of the more minor, fun things. Schedule a manicure, pedicure or massage—Break in your shoes. Pack for your honeymoon and the night before if you're staying in a hotel. Then try to relax and enjoy the day!
Vendor Tips and Payments
Figure out the proper amounts and get them organized in clearly labelled envelopes. Please arrange for someone at the wedding party to deliver them at the end of the wedding.
Belonging Collection
Have someone gather up all your belongings and gifts after the reception.
Rental Return
Arrange for someone to return the groom's tux and any other rented items after the wedding.
Rehearsal and Dinner
Attend these to make sure everyone knows what to do, and everything goes smoothly on the big day. Hand out gifts for the wedding party during dinner.
Day Of the Wedding
Wedding Bands
Give these to the best man and maid of honour to hang onto until the ceremony.
Officiant's Fee
Give this to the best man to handoff after the ceremony.
Wedding Gown
Plan for someone to take this for cleaning.
After the Wedding
Thank-You Cards
Send these out ASAP, including thank you cards to any vendors that went above and beyond.
Name Change
Fill out any necessary paperwork if you haven't already taken care of this.
In Conclusion: There's one conversation to have immediately
While we don't recommend starting to plan your wedding within seconds of being just engaged actively, we do think there's one crucial conversation to have shortly after the ring is presented. Talk to your partner about if you want to have a long or a short engagement.
There are indeed advantages to each, and the general engagement length you choose does impact your planning timeline. You don't have to have an extensive discussion with your partner about your wedding just yet, but the estimated timeframe is a good one to chat about right away. Too busy with life to really plan your wedding in detail? Have someone else do it for you and check out our list of Wedding Planners in Melbourne to help take the stress away.