Marriage is the intimate union and equal partnership of a man and a woman. It comes to us from the hand of God, who created male and female in his image, so that they might become one body and might be fertile and multiply (Genesis chapters 1 and 2). Though man and woman are equal to God's children, they are created with important differences that allow them to give themselves and receive the other as a gift.
Marriage is both a natural institution and a sacred union because it is rooted in the divine plan of creation. In addition, the Catholic Church teaches that the valid marriage between two baptised Christians is also a sacrament – a saving reality and a symbol of Christ's love for his church (Ephesians 5:25-33).
In every marriage, the spouses make a contract with each other. In a sacramental marriage, the couple also enters into a covenant in which their love is sealed and strengthened by God's love.
The free consent of the spouses makes a marriage. From this consent and the sexual consummation of marriage, a special bond arises between husband and wife. This bond is lifelong and exclusive. God has established the marriage bond, and so it cannot be dissolved.
In the Latin Rite of the Catholic Church, the priest or deacon, the two official witnesses, and the congregation all witness the exchange of consent by the couple, who themselves are considered the ministers of the sacrament. In the Eastern Churches, the sacrament is conferred by the priest's blessing after receiving the couple's consent.
Permanency, exclusivity, and faithfulness are essential to marriage because they foster and protect the two equal purposes of marriage. These two purposes are growth in mutual love between the spouses (unitive) and the generation and education of children (procreative).
The mutual love of a married couple should always be open to new life. This openness is expressed powerfully in the sexual union of husband and wife. The power to create a child with God is at the heart of what spouses share with each other in sexual intercourse. Mutual love includes the mutual gift of fertility. Couples who cannot conceive or are beyond their child-bearing years can still express openness to life. They can share their generative love with grandchildren, other children and families, and the wider community.
As a result of their baptism, all Christians are called to a life of holiness. This divine calling, or vocation, can be lived in marriage, in the single life, or the priesthood or consecrated (religious) life. No one vocation is superior to or inferior to another. Each one involves a specific kind of commitment that flows from one's gifts and is further strengthened by God's grace. All vocations make a unique contribution to the life and mission of the church.
The family arises from marriage. Parents, children, and family members form a domestic church or church of the home. This is the primary unit of the church – the place where the church lives in the daily love, care, hospitality, sacrifice, forgiveness, prayer and faith of ordinary families. Vogue Ballroom is your perfect wedding venue in Melbourne delivering fairytale weddings for the bride and groom.
What is marriage?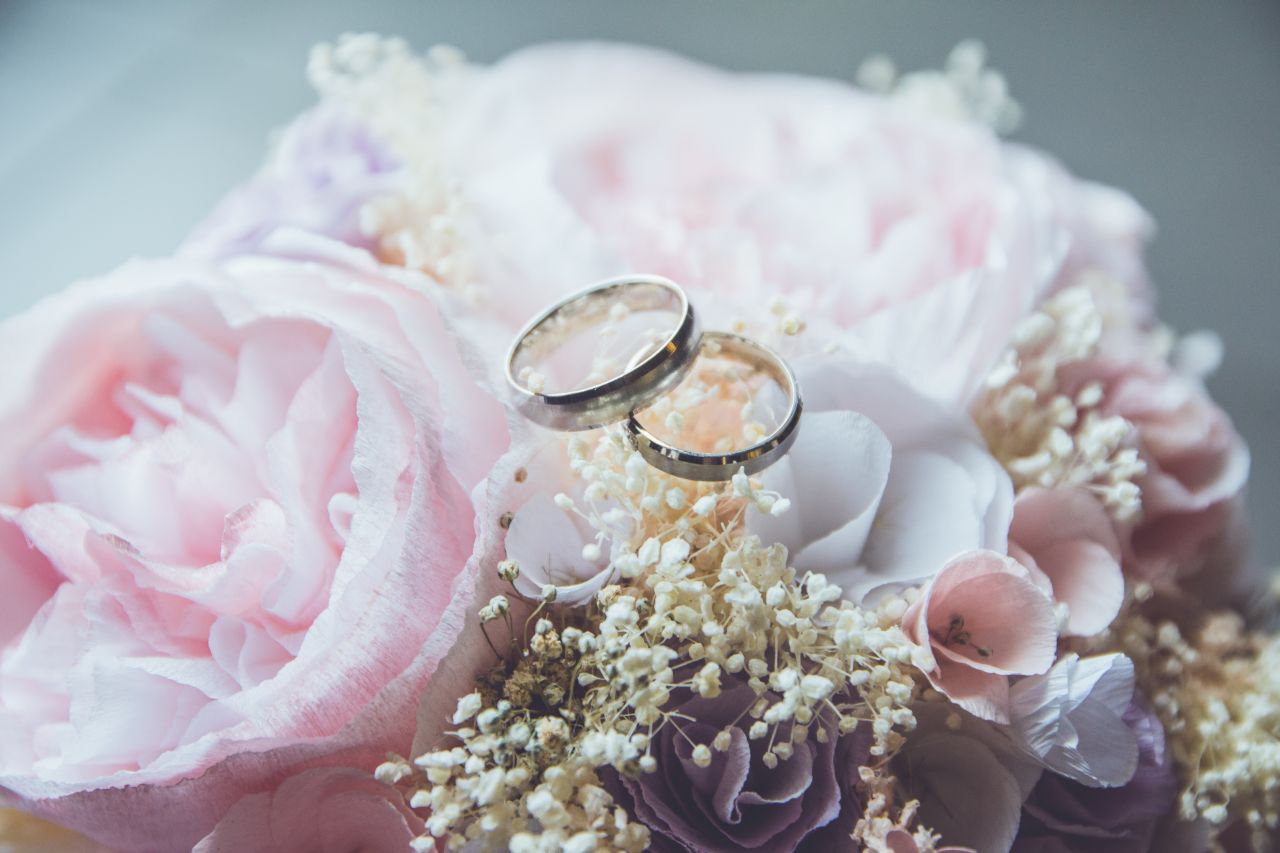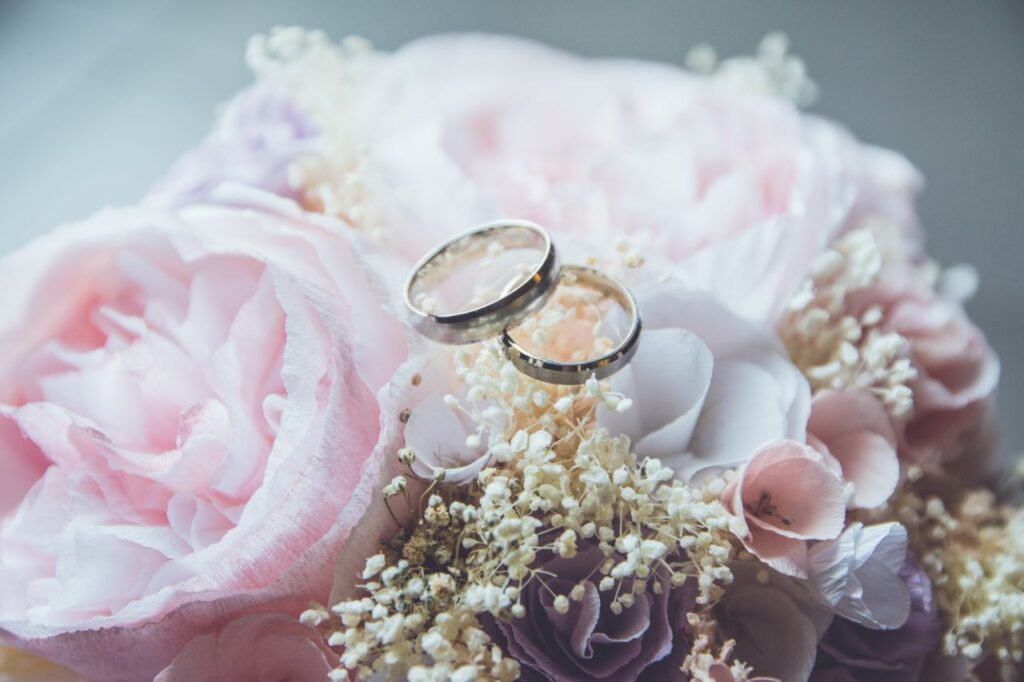 Different people define it in different ways. Not even sociologists are able to agree on a single meaning. For our purposes, we'll define marriage as a legally recognised social contract between two people, traditionally based on a sexual relationship and implying a permanence of the union.
In practising cultural relativism, we should also consider variations, such as whether a legal union is required (think of "common law" marriage and its equivalents) or whether more than two people can be involved (consider polygamy). Other variations on the definition of marriage might include whether spouses are of opposite sexes or the same sex and how one of the traditional expectations of marriage (to produce children) is understood today.
What is Marriage For?
Every known human society has some form of marriage. In every complex society governed by law, marriage exists as a public legal act and not merely a private romantic declaration or religious rite.
As Kingsley Davis summed up the anthropological evidence:
"Although the details of getting married-who choose the mates, what are the ceremonies and exchanges, how old are the parties-vary from group to group, the principle of marriage is everywhere embodied in practice …. As a practically universal human idea, marriage is about regulating the reproduction of children, families, society. While marriage systems differ, marriage across societies is a public sexual union that creates kinship obligations and sharing of resources between men, women, and the children their sexual union may produce.
Importance of Marriage
If you are married, you may have discovered why marriage is so important and experienced some of the good that comes from it.
Beginning
" Marriage is the beginning—the beginning of the family—and is a life-long commitment. It also provides an opportunity to grow in selflessness as you serve your wife and children. Marriage is more than a physical union; it is also a spiritual and emotional union. This union mirrors the one between God and His Church.
Oneness
When a man and woman get married, the "two become one." Marriage is a bond like no other. It gives us a life partner, a teammate, as we move through the challenges of life together.
Purity
Marriage is designed for purity. We face temptation nearly every minute and from all directions. The bond of marriage gives us the support to defeat temptation by engaging in deep, satisfying love—a love that gives to, and receives from, our mate physically, emotionally, and spiritually.
Parenting
When a marriage produces a child or receives a child through adoption, it is one of life's greatest blessings. Roughly 40% of children being raised today are in a home without a father. The effects of that fact are staggering. Father absence causes increases in mental and behavioural disorders as well as criminal activity and substance abuse. But when children are raised in a healthy marriage, they get a front-row seat to see and experience the lasting benefits of a strong family.
Love
Marriage is designed to mirror our Creator's unconditional love for us. It's a love that will always be there and will never leave us or forsake us. When a man and woman love one another unconditionally, contentment and joy follow.
The Purpose of Marriage
What is the purpose of marriage? The Bible has a lot to say about this topic. Since the first marriage was between the first man and the first woman, it is assumed that marriage is God's will for most people. It was instituted in the dispensation of innocence and is, therefore, a holy institution. The first reason that the Bible gives for the existence of marriage is simple: Adam was lonely and needed a helper (Genesis 2:18). This is the primary purpose of marriage—fellowship, companionship, and mutual help and comfort.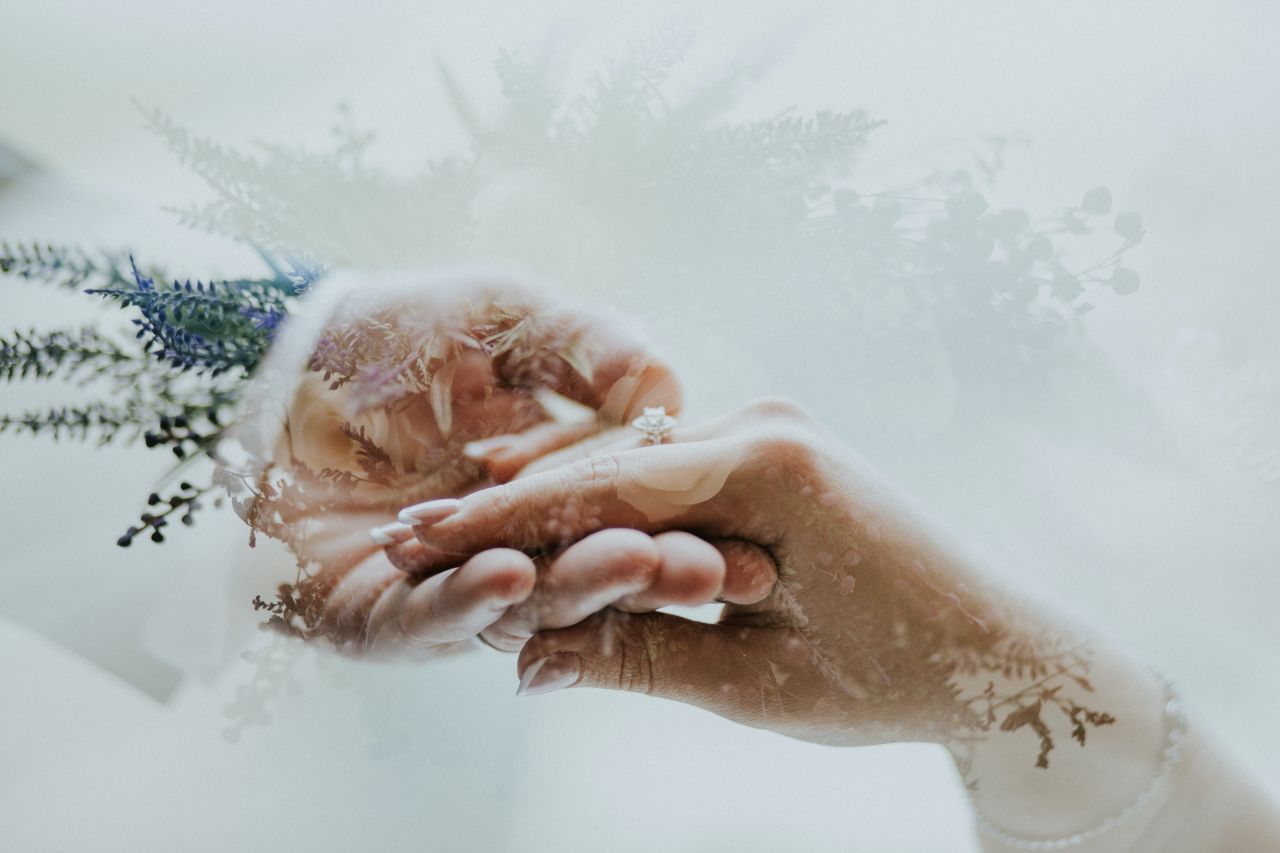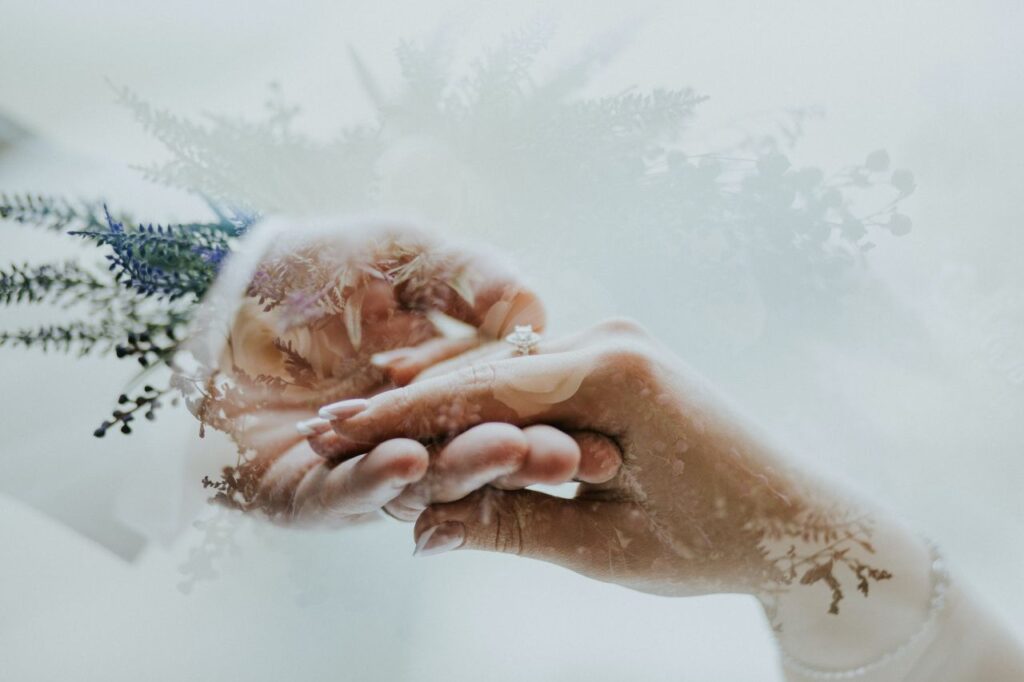 One purpose of marriage is to create a stable home in which children can grow and thrive. The best marriage is between two believers (2 Corinthians 6:14) who can produce godly offspring (Malachi 2:13–15). In Malachi, God tells the Israelites that He will not accept their offerings because they have been unfaithful to the wives of their youth. This shows how much God cares about marriage being kept intact. Not only that, but He tells them He was seeking "godly offspring." This is a puzzling passage and has been interpreted to mean:
That godly offspring is the purpose of marriage.
Good marriage between two godly people will mean that any children they have will tend to be godly.
God wanted the Israelites to be faithful to their wives instead of leaving them for foreign women who would produce for them ungodly offspring because of the idolatry of those nations.
That God Himself was seeking His own offspring (the people) to exhibit godliness by their faithfulness.
In any of these interpretations, we see a common theme: the children of faithful people will tend to be faithful, too.
Not only does marriage teach children how to be faithful and give them a stable environment in which to learn and grow, but it also has a sanctifying effect on both marriage partners when they submit to God's law (Ephesians 5). Every marriage has difficult moments or difficult dynamics. When two sinful people are trying to create a life together, they must submit to God's command to love each another as God has loved us—selflessly (1 John 3:16). Check out Vogue Ballroom Wedding Venue for your ultimate wedding reception.
Our attempts to follow God's commands in our own strength tend to end in failure, and that failure tends to make the believer more aware of his dependence on God and more open to the Spirit's work in him, which tends to result in godliness. And godliness helps us to follow God's commands. So, marriage is very helpful for the one trying to live a godly life; it helps to scrub the heart clean of selfishness and other impurities.
Marriage also protects individuals from sexual immorality (1 Corinthians 7:2). The world we live in is full of sexual images, innuendo, and temptation. Even if a person doesn't pursue sexual sin, it pursues him or her, and it is very hard to escape it. Marriage provides a healthy place to express sexuality without opening oneself up to the severe emotional (and many times physical) damage that is caused by casual, non-committed sexual relationships. It is clear that God created marriage for our good (Proverbs 18:22) to make us happy, to promote a healthier society, and to produce holiness in our lives.
Finally, marriage is a beautiful picture of the relationship between Christ and His church. The body of believers that make up the church is collectively called the bride of Christ. As Bridegroom, Jesus gave His life for His bride, "to make her holy, cleansing her by the washing with water through the word" (Ephesians 5:25–26), and His selfless act provides an example for all husbands. At the second coming of Christ, the church will be united with the Bridegroom, the official "wedding ceremony" will take place, and with it, the eternal union of Christ and His bride will be actualised (Revelation 19:7–9; 21:1–2).
A Valuable Wedding Ceremony
A wedding ceremony's prime function is to provide the bride and groom an opportunity to make promises to each other. Those promises form the basis of their marriage and give the officiating clergy the right to pronounce them man and wife. So care should be taken to be certain that the promises if kept, will make their marriage fulfilling and secure. And the entire ceremony should emphasise and clarify those promises to the friends and family that attend.
Traditional wedding promises go something like this:
Will you take this (woman, man) to be your (wife, husband), to live together in the covenant of marriage? Will you love (her, him), comfort (her, him), honour and keep (her, him) in joy and in sorrow, in plenty and in want, in sickness and in health, and forsaking all others be faithful to (her, him) so long as you both shall live.
These and similar vows emphasise three core elements of marriage that have proven to be very valuable over the centuries:
A marriage is a permanent relationship (as long as you both shall live).
It is sexually exclusive (forsaking all others be faithful).
It is a relationship of extraordinary care (love, comfort, honour, and keep in joy and sorrow, plenty and want, sickness and health).
Bride and groom to write these promises in their own words and expand upon them. Their marriage will be permanent — they are in this relationship for life. They will guard their marriage from outside threats, making sure that they will never have a romantic relationship with anyone else. And they will care for each other far more than they will care for anyone else — they will be first in each other's lives.
Extraordinary care means that they will do what they can to make each other happy by meeting each other's most important emotional needs, especially the needs of affection, intimate conversation, sexual fulfilment, and recreational companionship. And they will take the necessary time to be sure that those needs are met, regardless of how busy they become.
Extraordinary care also means that they will avoid making each other unhappy. They won't be demanding, disrespectful, angry, or dishonest. They will consider each other's feelings and interests before making decisions. If one objects to what the other wants to do, that person simply won't do it until a mutually enthusiastic agreement is reached. They will protect each other from their selfish instincts.
The entire marriage ceremony should reflect on those vows. The music and the minister's sermon should focus attention on what the bride and groom will promise each other. By the time the couple speaks the vows, no guest should have any doubt regarding the meaning of their promises to each other. And the ceremony should be a guide for guests who may have forgotten their own promises. Many who attend weddings find themselves recommitting themselves to each other when the purpose of the ceremony is made clear.
Should You Have a Wedding?
The primary objection to having a wedding these days is the cost. But the cost of a wedding ceremony, the most important part, is negligible. Anyone can afford one. It's the other parts that put a wedding outside of the financial reach of so many.
So consider having a wedding without the celebration and showcasing of the bride. I know that for some, that advice may seem out of touch with what people expect, especially the bride. But when you consider the alternatives (no marriage or no ceremony until every expectation can be afforded), a ceremony by itself begins to sound reasonable.
One advantage to a wedding ceremony only, or a ceremony with a very limited celebration (cake and punch in the church's reception area), is that you can invite as many guests as you want. The cost is almost the same whether 50 or 500 attend. And the more who witness your marriage, the more support you will have in the years ahead. These are the people who heard your vows and will hold you accountable to fulfil them. Ultimately, that's the real purpose of a wedding.
When marriage is done well, couples experience the wonderful emotional and physical intimacy of being "on the same page" and frequently sense a deeper, more profound, spiritual connection. While some couples think of it as being "soul-mates," there is an aspect to it that is qualitatively different—one that both grounds a relationship and gives hope for the future.
While each couple will experience this differently, there is little doubt that there is more to marriage than meets the eye—the very design and purpose that points to marriage as a gift of great, even eternal significance.  Looking for the ultimate Wedding Reception Venue in Melbourne? Look no further, Vogue Ballroom is here.