When you start planning your wedding, there are two major questions to answer: when and where are you going to tie the knot? For some people, the wedding date is the most important decision (whether it's a date with special significance or the only date everyone is available); other couples wait to see their dream venue's availability and then set the date!
We recently found ourselves pondering the chicken or the egg equivalent of the world of wedding planning – should you select your ideal date first or your dream venue?
While we weighed up the pros and cons of choosing one of these all-important elements over another, it seems that this question was a no brainer for our brides.
Following a 120 Country House Wedding Venues brides survey, we discovered that an overwhelming 82 per cent would select their perfect venue before settling on a definitive date.
 It's the ultimate wedding-related dilemma: Which comes first, setting a wedding date or finding a venue? Some couples choose to nail down the exact date when they'd like to wed and then find venues that can accommodate that particular day. Other couples with more flexible timelines look for venues first and then choose their date on their selected venue's availability.
To help you decide which planning order is best for you, we'll take you through each of the three scenarios.
Option #1: Set a Specific Date First
If you and your spouse (or your families) have super-busy work schedules or if you're set on marrying on a specific, "lucky" date, you may want to nail down a specific wedding date before starting your venue search. The biggest downside of this plan is that you'll have a limited selection of venues to choose from (unless you're planning for, like years, in advance). You'll have to be pretty flexible with your venue style (and perhaps your budget as well), as there may only be a few locations in your area that are available on your specific date.
Time of year
This is probably the very first thing that you'll think of. Many times, you'll already have an idea of the time of year you want to get married, and this can be the first thing that will help you narrow down your options. Some people have always dreamed of a Fall/Winter/Spring/Summer wedding. But if you don't already have a time of year in mind, then definitely think about whether you have a time of year that you DON'T want to get married during. (For me, it was the summer because it's so hot here in Florida.) Time of year also leads to. 
Weather
Weather is a big thing to include in your wedding date considerations. It's true, you definitely CAN'T control the weather- and always remember that! But you can predict the weather based on paying attention to the history of your location's season and time of year. (Here in Florida, I always joke that it should be against the law to have weddings from June to September. It's either super hot and humid or raining every afternoon. Not ideal for weddings!) Sure, if you want an outdoor wedding (which we'll touch on next), the weather is a HUGE factor. But weather can also affect your photos, guest attendance, bridal party attire, and yes, even your cake (because certain types of cake icing can "melt" if too hot).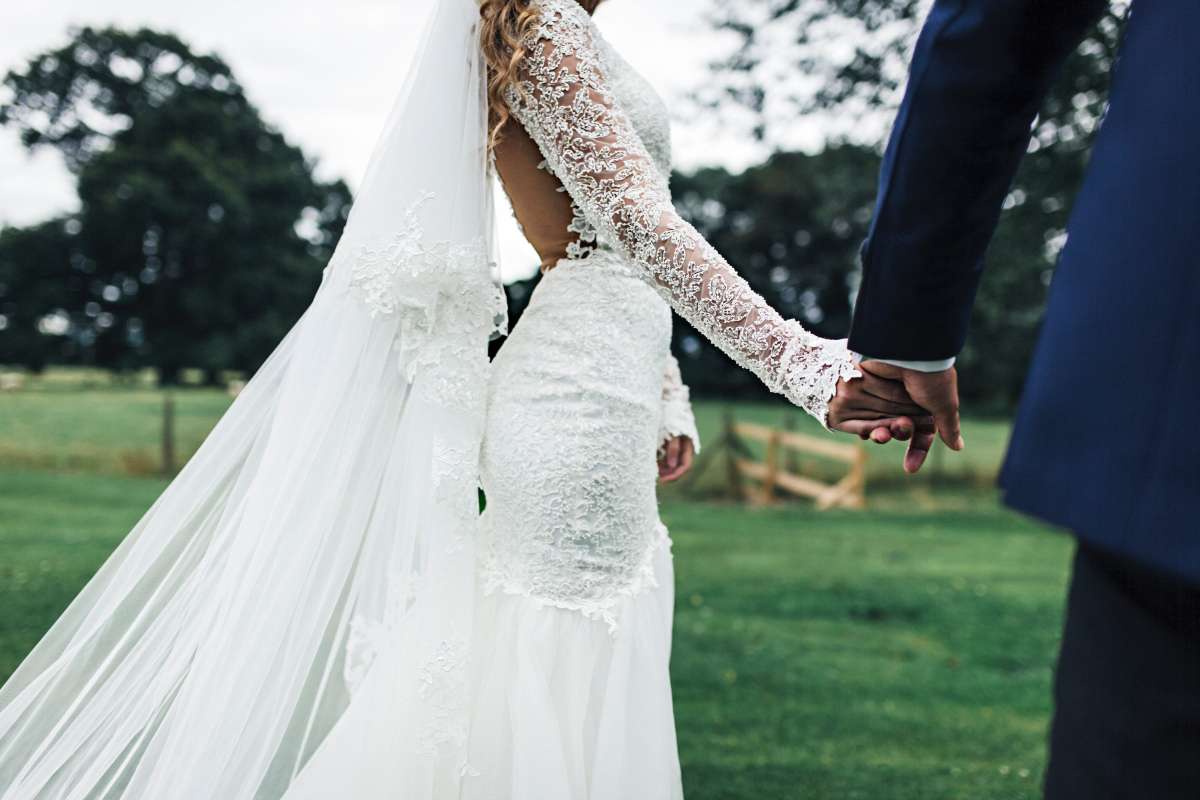 Option #2: Find a Dream Venue or Vendor First
You may be set on having your wedding at a particular venue or hiring a specific photographer or another vendor for your wedding. If you have a flexible schedule, you can choose your wedding date based on your dream venue or vendor's availability. If your vendor or venue of choice is in demand, you may have a limited list of dates to choose from or have a longer engagement period than you might have anticipated. You'll also have to tailor your budget and guest list to accommodate your dream venue or vendor. But if you're truly committed to a particular space or wedding pro, these compromises will be worth it.
So now is the time that you start narrowing down your dates. Have a few possible dates, maybe a whole month- or even 2 months- that you're open to. No wedding date is set in stone until you have a venue booked. Use the things that you decided on above (time of year, weather, style and type of wedding) to help you decide on your potential date range, and when you're inquiring about venues, ask them for their availability based on those dates. If you're open to perhaps a Friday or Sunday, tell them that too; also, if you're already set on a particular vendor that you just HAVE to have, find out their availability too. Photographers and wedding planners book up pretty fast during a busy season, so if you have fallen in love with someone already, it's important to talk to them before setting your date. Plus, it can help you narrow down your dates a little more. It's all about availability!
Option #3: Choose a Date Range First
This may be your safest bet and our recommendation for how to move forward. Sit down with a calendar and choose a few dates that work for you and your families, keeping in mind potential conflicts, major events, work schedules, holidays, and the like. Remember, while Saturday is the most popular day of the week for weddings, Friday and Sunday weddings can be more budget-friendly—so include those on your list if you can. By choosing a date range rather than a specific single date, you can find a venue that works with your style, budget, and schedule without making too many additional compromises.
Choosing Your Ideal Wedding Venue, It Is Important Consider The Following Points:
Make a list
Prepare a list of wedding venues you have in mind, be it a luxurious mansion or an elegant manor house. Research them to ensure they are conveniently located for your guests and offer all the amenities you require to help you create the perfect big day.
Budget
Your budget will essentially determine the wedding venues best suited to you and your needs. Decide your budget range before you start approaching various wedding venues to avoid any disappointment further down the planning line.
Space
You will have to ensure that any wedding venues you consider have enough space for you and all your guests. Your chosen venue must be big enough for you to seat everyone without feeling uncomfortable, but not so large that it feels empty and impersonal.
Visit the venues
Today, the majority of people research wedding venues on the internet, where you can quickly and conveniently find all the information you need, along with photographs. However, it is impossible to put a price on the value of visiting a venue in person for a show round. There you can familiarise yourselves with the owners and staff and envisage what your day might look like.
Carry out research
Wedding venues can either turn out to be a huge success or a big disaster, so ensure that you cover all ground to be fully informed about the location you ultimately decide upon. Ask questions if you have any doubts and visit the venue as many times as you wish to make sure it is the perfect one for you.
Follow these useful tips when it comes to setting the date:
Season
Do you want to marry indoors or out? At a spacious barn venue or in a cosy castle? Consider the wedding style you'd like to have and the most appropriate season for it as you start to think about your wedding date.
Budget
If you're on a tight budget, consider marrying during off-peak season (October to March). Alternatively, venues are often cheaper to rent on weekdays. Marrying during the workweek can be a tough thing to ask of your guests, but if you're having a smaller wedding and give people plenty of notice, your friends and family should understand.
Schedule
Many couples want to go on their honeymoon straight after the big day, so be sure you can get enough time off of work to accommodate your busy pre-wedding schedule and honeymoon.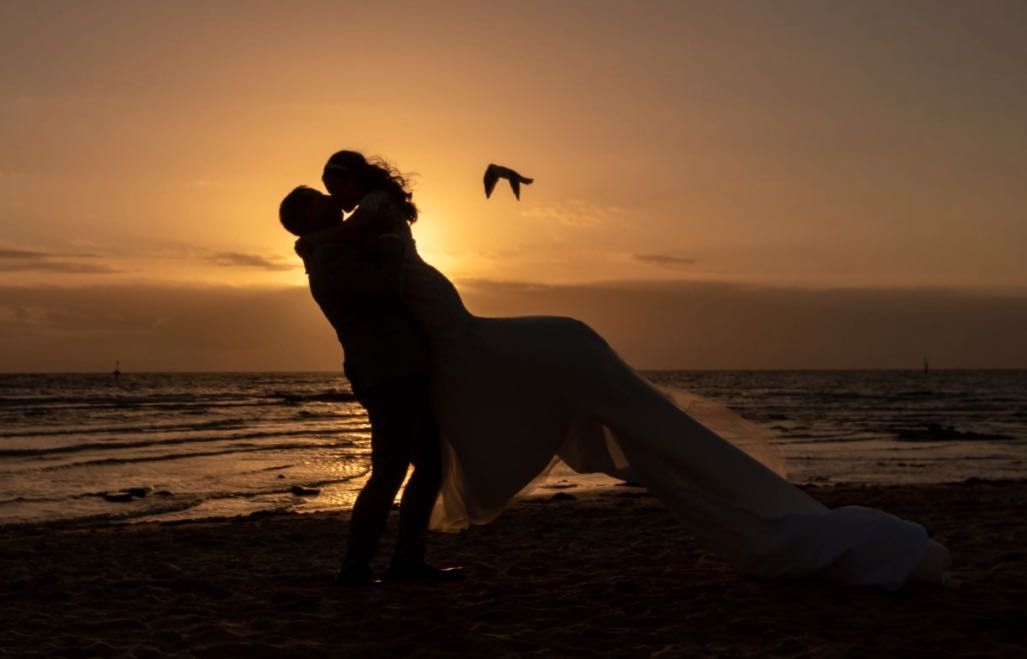 Venue availability
If you have your heart set on a particular venue, you'll need to check availability early on. Many wedding venues book weddings 12 to 18 months in advance.
Guests' schedules
While you and your spouse-to-be are undoubtedly the most important people at the wedding, you will need to try and pick a date on which all or most of your nearest and dearest are available, even if this does fall in the summer or Christmas holidays.
Tips for Picking Your Wedding Date 
Check-in with VIPs.
We all have them: the people we couldn't imagine getting married without. Before picking a wedding date, make sure it works for parents, close friends, and anyone else you feel is a must-attend.
Talk to your vendors.
Maybe there's a photographer you've followed for years, or the band that played your cousin's wedding was the best you've ever heard. If there's a key vendor you can't imagine having your big day without, be sure to check their availability on your wedding date before making it official.  
Avoid big sporting events and conventions.
If a sizable portion of your guests will be coming in from out-of-town, it might be harder for them to find accommodations if your wedding is the same weekend as a major city-wide event. In a post-pandemic world, pay attention to when marathons, big-name concerts and festivals, and, in certain college towns, even when football games are taking place. Though booking a hotel block for guests well in advance can relieve some of this worry, you still might be faced with street closures and traffic that could put a damper on the flow of your wedding weekend agenda. 
Consider other weddings with overlapping guest lists.
If you know another wedding will be occurring in the same year as yours that will have a similar guest list (a sorority sister, a sibling, or cousin), make sure the two events are properly spaced out—especially if they'll be happening in different locales. "I would allow at least three to four weeks between dates, depending on the guest list," says Costin. "If it's mostly young, frequent travellers, they may not mind hopping from one state to the next, but I'd allow buffer time, so the weddings don't feel back-to-back or repetitive in any way. Otherwise, you may find guests choosing between one destination or the other." 
Do extra research for a destination wedding.
"Pay attention to local weather patterns, be mindful of hurricane seasons, and avoid peak travel times such as spring break, as travel and lodging costs could be much higher than normal," says Costin. You also want to give guests extra notice (nine months to a year), so they can plan and save, especially if the occasion calls for overseas travel.