If you're a brand new bride-to-be, you've probably already discovered that planning a wedding involves a tonne of organization. We're talking over 100 hours of planning for the average wedding. That's perhaps a little more than you anticipated, right?!
Once the initial excitement of your engagement has worn off, the intimidating to-do list that comes with organizing your dream day can feel a little overwhelming.
You are creating your wedding budget (and sticking to it!) through sourcing quotes, liaising with vendors, and making your seating chart. There's a whole lot of work required in the lead up to your wedding.
And let's not forget about the big day itself. Who exactly is going to set up your furniture, meet with suppliers, and be able to deal with any last-minute emergencies that might arise? Wet weather, power outages, last-minute guests…are you feeling a little bit panicked just yet?! Looking for a Wedding Event Planner? Look no further, Vogue Ballroom have you covered.
If so, it might be time to think about investing in a wedding planner.
Choosing A Wedding Planner
There are three different types of services that wedding planners usually offer:
A wedding planner only for specific tasks, i.e. to help you with the catering or with the florals for the wedding

A wedding planner only for the big day to ensure that everything runs smoothly so that you can relax and leave the day in the hands of a professional

From the moment you begin wedding planning to help with every detail of the wedding
What To Look For In A Wedding Planner
After choosing the type of service you require, apart from your budget, below are six things to consider when choosing your wedding planner:
Personality and Trust
It would help if you found a planner that you instantly get along with. There are times when you may send 20 emails in 1 night to the wedding planner with details of your wedding, and there are more stressful times than others where the ˜Bridezilla' in you might come out. This is where you'll need the wedding planner to stay calm and listen to you.
You also need to ensure that you're able to trust the planner when planning can get complex. Even if they may be incredible at what they do, ensuring that your personalities click and that you trust them 100% is critical.
Portfolio
Ensure that you take a look at the weddings that the wedding planner has done previously, not only to be inspired for your event but also to ensure that their style matches yours.
Wedding planners can ensure that every aspect of your wedding is fantastic, but they each have their skill set that they bring to the table; whether it be the visuals of the wedding or the food, you need to ensure that it matches what you are looking for.
Communication
Communication is integral to planning the wedding of your dreams. This leads to considering the response time between when you call/email/text the planner and when they get back to you. Is this planner too busy? Do they take a long time getting back to their clients? The planner needs to keep you up to date with the preparations, and ensuring that you know exactly when to expect a reply will help lessen the stress.
Pricing Structure
Every wedding is different, and whether you only want the planner for specific tasks, on the big day itself, or if you'd like the planner to be with you from the beginning will, of course, make a difference in the price. The pricing structure could be any of the following:
A flat fee

A base fee plus extra charges depending on vendors and needs

An hourly rate
If the planner charges a flat rate, find out what exactly would be included in this. Also, find out if there is a payment structure and what the billing method is. It's essential to be upfront with the wedding planner when it comes to the budget to ensure that both parties are happy.
Other Weddings
Be sure to find out how many other weddings the planner is working on and if there are weddings they are planning that happens during the same month as your wedding. If the planner works for a large wedding planning company, their firm may have other weddings in the pipeline- and they will also have a large team to work with. If they are independent wedding planners, it would be best to focus primarily on your wedding.
You want your planner to be devoted to your wedding to ensure that the planning and the big day run seamlessly.
References
Make sure to get references of recent weddings that the wedding planner has done. It's vital to call and check how these customers' wedding planning and big day went. If the wedding planner does not want to give out references – it's most likely a red flag, and best not to work with them. This also ties in with building trust with the wedding planner and giving you peace of mind.
Do you need a wedding planner?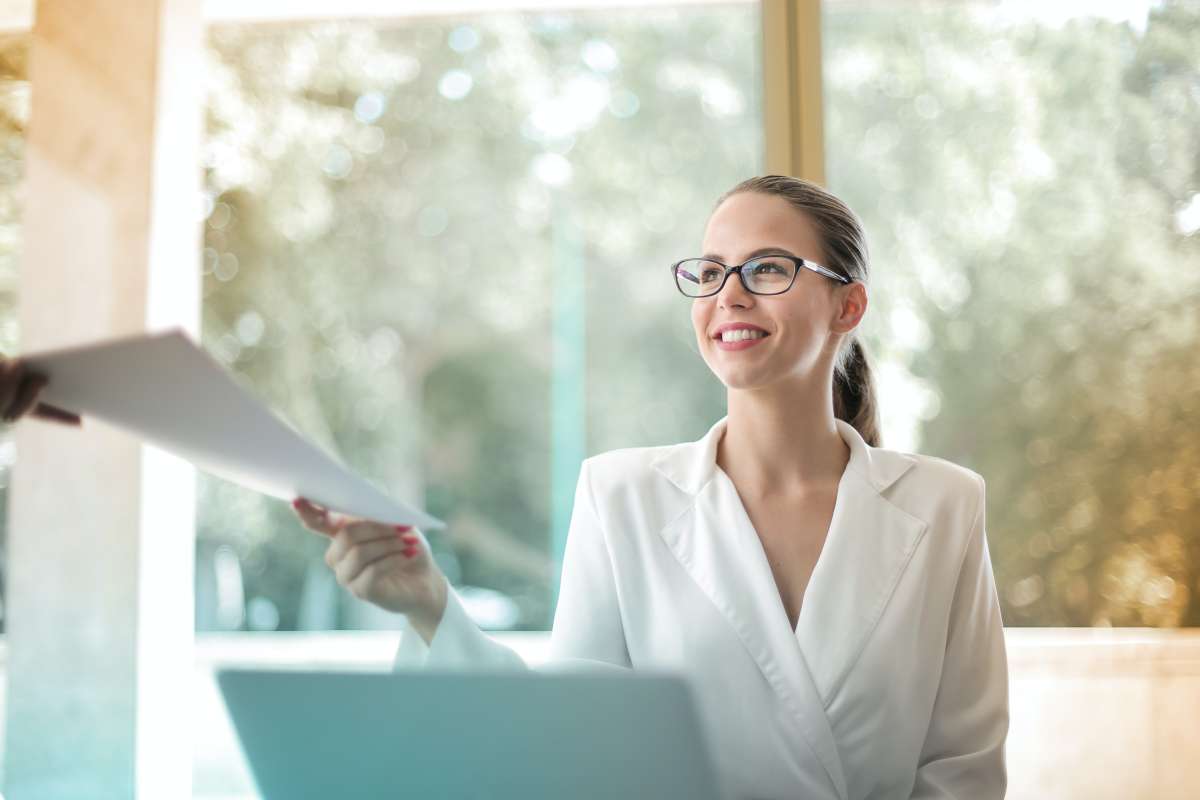 Are you unsure if you need a wedding planner in the first place? After all, wedding planners come with a price tag, so it's just going to mean another expense for your big day, right?
It might be easy to dismiss the idea of a wedding planner as an unnecessary luxury. Maybe you feel like you can conquer this wedding planning business all on your own. If you have an unlimited amount of time and previous experience planning an event, then you could be right.
But take a second to think about how you want to feel on the morning of your wedding. Do you want to be relaxing, champagne in hand, getting ready to marry the love of your life? Or do you want to be dealing with an emergency phone call because the cake hasn't arrived?
Wedding planners take care of scenarios like this, all day, every day.
They have been through last-minute venue changes and family members going AWOL. They have dealt with missing rings, unexpected guest arrivals, and suppliers getting lost on the way to the venue.
You name it; wedding planners have seen it a thousand times before and taken it all in their stride.
If you're worried about the cost of a wedding planner, you'll find that the initial investment you make will repay itself a thousand times over in the stress it saves you. They have years of experience in managing and maximizing budgets and can help you delegate your finances appropriately.
Wedding planners also have excellent connections in the industry. They'll know exactly which suppliers to recommend based on the funds at hand. They are a godsend to any bride!
Choosing the right service
If you've decided that you want to enlist a wedding planner's services, take a second to think about your exact requirements.
Maybe you want someone to take care of every last detail for you, or you need a set of helping hands (or ten!) to be there on the day.
Most wedding planners will offer a choice between two services. These include full wedding planning and day-of coordination.
Both services can be total lifesavers for bringing your dream day to life, but the inclusions are very different. You'll want to make sure you think carefully about precisely what you need help with before making a decision.
Check out our ultimate list of Wedding Planners in Melbourne to help you organise a stress-free wedding.
Full wedding planning
Full wedding planning is suited for you if you are feeling overwhelmed with absolutely everything. You can't see yourself being able to take on this mammoth task by yourself.
It's also the best option if you are time poor due to work, family or other commitments. If you plan your wedding from overseas or interstate, a full wedding planning service is also an excellent investment for you.
What's included
A complete wedding planner will come on board at the very beginning of the planning process. They will be able to assist you with the nitty-gritty tasks like creating and delegating your wedding budget, making your guest list, organizing your invitations and even tracking your RSVP's.
Your wedding planner will also conduct a thorough consultation with you to figure out exactly how you want the day itself to look and feel and what you're going to need to make that happen. Then, they make it happen!
If you haven't already defined your wedding vision, make sure you sit down with your partner and do this first.
This way, you'll be able to communicate your dream day to your wedding planner and make sure you're on the same page.
Once your wedding vision has been clearly defined, your wedding planner will start researching your behalf. This means sourcing all of your quotes and liaising with the appropriate vendors based on your budget requirements.
From your florist and stationery designer right through to your cake artist, your wedding planner will be their point of contact throughout the whole journey.
Your wedding planner can then run all of the quotes by you, make amendments where necessary, and start booking in suppliers for your big day. Even though you will be kept in the loop, you won't have to make any phone calls or deal with any back and forth emails.
The logistics of your wedding day is also something that a wedding planner will take care of for you.
A thorough run sheet will be created for your wedding, which will detail how the day will run from beginning to end. Your run sheet will include timings for everything, from your ceremony set up right through to your speeches and first dance.
If you feel overwhelmed just thinking about all of the above, then a full wedding planning service could be something to consider!
What's not included
Hiring a complete wedding planner doesn't mean relying on them for absolutely everything. There may be specific tasks that your wedding planner just isn't equipped to take on board.
For example, a common misconception with many brides is that wedding planners are also stylists. But styling a wedding requires an entirely different skill set to planning one!
You have to remember that wedding planners are hired to handle all of the logistics of your day.
They are amazing organizers, communicators and delegators. They work well with numbers and swear by spreadsheets and timelines. But when it comes to the purely visual aspects of your wedding like creating a colour palette, designing a vision board or crafting DIY favours, this is an entirely different role in itself.
Most wedding planners do offer a styling service or will be able to recommend someone for you, so if you need assistance with anything from a styling point of view, then make sure you ask them about this upfront.
If you already know how you'd like the day to look and feel, then a great wedding planner will be able to work with your vision and source suitable suppliers to make it happen. You may not require any styling assistance if you have a clearly defined concept in mind.
This is where it becomes invaluable to have a Pinterest board dedicated to your wedding. A vision board will be the best way to communicate the look and feel of your dream wedding to your planner! If you haven't already curated the perfect Pinterest board, we have some great tips to help you use Pinterest for your wedding planning.
Don't rely on your wedding planner to run errands for you either. Picking up your dry cleaning or running to the post office is not something you should expect your wedding planner to take care of for you!
Day-of coordination
So maybe you have done all the hard work already. You've locked in your suppliers, successfully created your budget, and feel pretty comfortable with how the planning is coming along. But have you thought about how you're going to set everything up on the day?
What's included
A "day-of" coordination service is the perfect solution if you know exactly how you want the day to run, but you need a set of hands (or ten!) to put it all together for you.
Before you go delegating the job to your chief bridesmaid, remember that a wedding set up is highly time-consuming, physically demanding, and usually involves a last-minute surprise or two that needs to be dealt with. That's a lot of pressure to put on someone that should be spending the day celebrating with you!
Hiring a day-of wedding coordinator will take all of that stress and responsibility away from you (and your loved ones) on your big day.
It's also a more cost-effective solution if you can't afford a full wedding planning service. Day-of coordination packages are at a much cheaper price point and suitable for DIY brides.
A day-of coordinator usually steps in around four weeks before your big day. This is where you will meet to run through all of your plans from beginning to end and essentially hand over your wedding into your coordinator's capable hands.
Your handover will include your supplier contact details and contracts, invoices detailing what has been booked and paid for, along with your floor plans and seating chart.
From this point forward, your coordinator will contact all of your suppliers in the lead up to your day. They'll use the information provided by you to create your wedding run sheet.
Not only will their team be physically setting up all areas of your wedding on the day, but your coordinator will also be liaising with your team of suppliers according to your run sheet. They'll know when your vendors are arriving, what they'll be supplying, and where they need to set up.
Your coordinator can also greet and direct guests, signal your ceremony music to begin, and make sure that your timeline is travelling according to schedule at all times. Any questions or concerns on the day that are handled directly by your coordinator and not yourself!
What's not included
Day-of coordination is an entirely separate service for a reason. You can see it's a very different experience to hiring a complete wedding planner, so make sure your expectations reflect this.
Coordinators are there to deal with all of the details related to the running of the wedding day itself. So don't expect your coordinator to be sourcing quotes, finding a photographer at the last minute, or helping out with your budget.
If it's not related to the timeline and schedule of your wedding day, it's just not relevant to the service you have booked them for!
You are packing down after the wedding is another task that might not be included in your package. A day-of coordinator usually clocks out after the guests have been safely ushered out of the venue. Anything that needs to be cleared or packed away might be the responsibility of your platform, not your coordinator.
Styling tasks on the day are another element that your coordinator might not be able to assist with. Ensure all of your crafty tasks and styling materials are prepped and ready to go before the big day.
Please don't plan to leave a basket of tissue paper at the venue and ask for it to be hand-cut into confetti that morning. That's not a significant investment of your coordinator's time when they have a wedding to pull off!
Find your best fit by asking the right questions.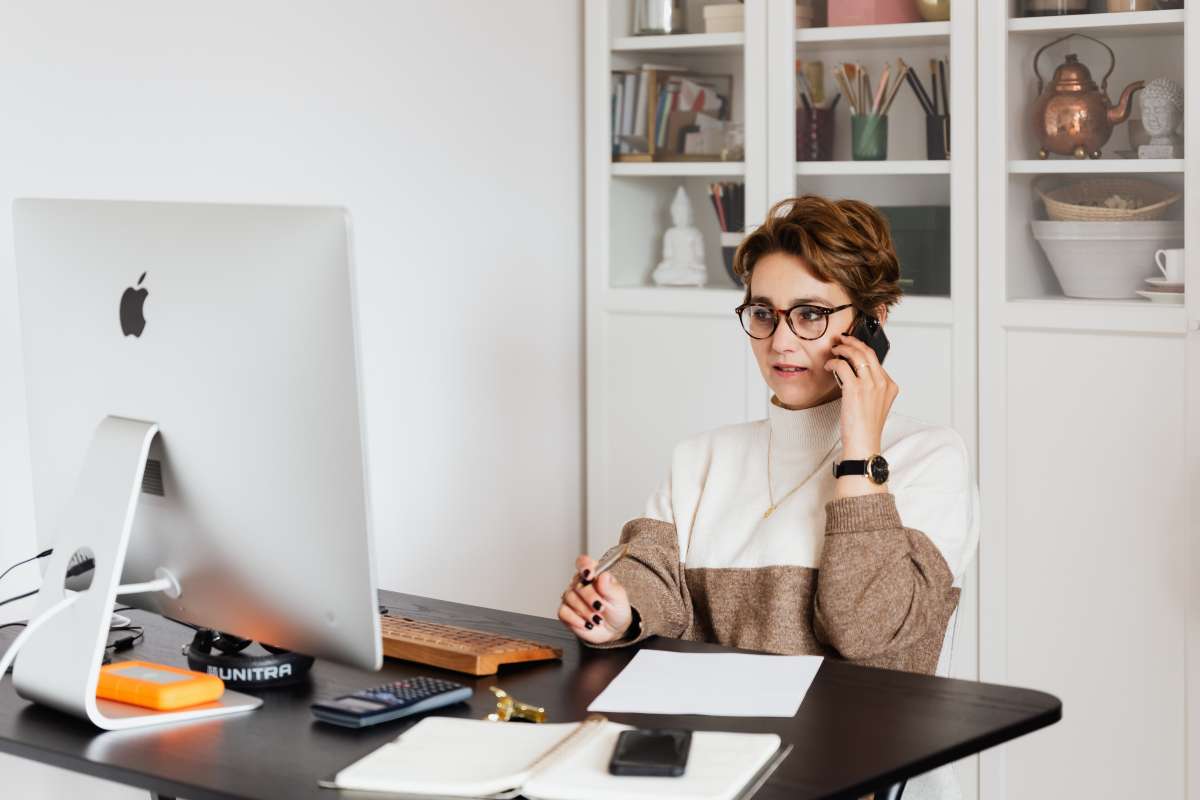 The best way to know if you're booking the exemplary service for your needs is simply by asking questions upfront!
Whether you are opting for a full planning service or an on-the-day coordinator, it's essential to ask the relevant questions so you know exactly what your package includes.
It would help if you asked about anything that might incur an additional cost. This usually relates to any tasks that will result in extra time, travel and resources for your wedding planner.
Site inspections and venue walk-throughs are a perfect example. If you have chosen a venue outside of your planner's local area, it may mean an additional travel fee for site inspections.
The same rule applies to ceremony rehearsals the day before your wedding or any suppliers that may need to start setting up a day prior (like a marquee company, for example). If you need your planner to be onsite for any additional days to meet with these suppliers, this could also mean an extra fee.
Before deciding on either service, you should also ask for a consultation either in person or over the phone. An initial consultation is the best way to determine if your planner will be a good fit for you and your partner.
You'll also get a sense of how you connect on a personal level. Do they make you feel at ease and excited about your big day? Or does something feel off?
Questions to Ask a Wedding Planner
Getting to Know a Planner
Do you have our wedding date open? If so, do you anticipate any issues with the date, such as weather, travel for our guests, difficulty booking a venue, etc.?

What made you want to be a wedding planner?

Describe the most challenging wedding you planned and how you handled the problems that came up.

How would you rate your problem-solving skills?

How would you rate your communication skills?

Are you a certified wedding planner? If so, where did you get certified? What is your educational background?

Are you a member of any wedding association(s)? If so, does your association require you to satisfy yearly education requirements?

How long have you been in business? Do you have a business license?

How many full-scale weddings have you planned? When was your last one?

How many wedding clients do you take on in a year? How many do you expect to have during the month of our wedding?

Is wedding planning your full-time job? If it's part-time, what is your other job?
Working With the Venue
Have you ever worked at the venue we've chosen?

If our event is outdoors, what contingency plan would you have for bad weather? (Describe an event where you had weather issues and how you resolved them.)

Hiring Other Vendors

Are we required to book only the vendors you recommend, or do we have the freedom to hire someone even if you haven't worked with them before?

Do you take a commission or discount from any of the vendors you would refer us to?

Will you be present at all of the vendor meetings, and will you assist us in reviewing all of the vendor contracts and making sure everything is in order?

Will you invoice us for all the vendor fees, or will we need to pay each of them ourselves?

Can I provide you with checks for final payment that you will distribute to them for the vendors who will be onsite the day of our wedding?

If issues arise with the vendors before, during or after our wedding, will you handle them, or are we responsible for this?
Scope of Work
What kind of planning do you offer? Logistical only (i.e. organizational—handling things like the timeline and floor plan) or Design and Logistical (i.e. bringing a client's vision to life and taking care of all the organizational aspects of the wedding)?

If you do logistical planning, can you refer us to a vendor who can assist us with event design? (NOTE: Floral designers often do complete event design, as do vendors who specialize in design.)

Will you handle every aspect of the planning, or can we do some things on our own? In other words, what parts of the planning will we be responsible for?

Will you be the person onsite on the day of our wedding, or will it be another planner? How many assistants will you have?

If an emergency prevents you from being at our wedding, who will be the backup planner? What are their qualifications?

What time will you arrive and depart on the day of our wedding?

Will you stay onsite after our wedding to ensure everything has been broken down and all vendors have left the location?

Will you provide us with a timeline of the marriage and a floor plan of the wedding venue?

Do you offer different package options, or is everything customized based on what we're looking for?

How many meetings and phone calls are included in our package?

Is the wedding day rehearsal included in your services?

Do any of your packages have planning the rehearsal dinner and post-wedding brunch? If not, would you provide that service and the extra cost to include it in our contract?

Do any of your packages include honeymoon planning? If not, would you provide that service and the additional cost to have it in our agreement?

Do any of your packages include assistance with finding my wedding dress and wedding party attire? If not, would you provide that service and the extra cost to have it in our contract?
Getting Down to Business
Once we book with you, how quickly can we expect to receive the contract?

After we give you our budget, will you provide us with a breakdown of how the money will be allocated?

As changes are made to our plans, will you update us with a revised estimate and updated contract?

How do you charge for your services? Hourly, percentage of the wedding cost, or flat rate?

Can you provide a detailed list of all the items included in your fee?

What is your payment policy? Do you accept credit cards?

How much of a deposit is required to book your services? When is the final payment due?

Are there any fees that won't be included in your proposal that we should be aware of?

What is your refund or cancellation policy?

Can you provide a list of references? NOTE: Any experienced coordinator should be able to give you plenty of references. For a list of Coordinators/Wedding Planners, you can trust, see the ones we've featured here. They've all passed our complex certification process with flying colours! Brides and grooms told us how much they loved working with them, so we wanted to recommend them to you.

Can you provide us with a portfolio and video of weddings you have done?
Conclusion
No matter how organized you might feel, wedding planners are honestly worth more than their weight in gold. Hiring the right wedding planner might be one of the best investments you make in the lead up to your day.
However, not every wedding planner is the same. It's so important to know precisely what each planner has to offer before you make a decision. This way, you can ensure you find the perfect planner to meet your requirements. Looking for the Top Wedding Planner in Melbourne? Look no further and check out our ultimate list of Wedding Planners here.
Finding the right wedding planner means doing the research and asking the relevant questions to find the best fit.