Numerous couples are having to make the tough choice to delay their weddings because of the current coronavirus outbreak. It's upsetting for them, and for other couples who are still making arrangements for weddings later this year. How to proceed with planning in such unpredictable times is not always obvious.
Many components of wedding preparation are presently impractical or inappropriate to conduct (venue walk-throughs and makeup trials, for example). But these days, you can and should undertake a lot of the wedding planning yourself. Numerous responsibilities can be accomplished without anyone's physical presence. Staying at home for the time being doesn't mean you have to miss out on the exciting planning process. Here are some things you can do for the wedding even if you have to stay inside because of an illness quarantine.
As the global COVID-19 epidemic has become more publicised, it is no secret that married couples have been spending more time at home together. We know that wedding preparations are likely to be on your mind right now, but we hope you and your fiance spend lots of quality time together, including game evenings and Netflix marathons. If you're planning your wedding "at work" then it's not a horrible idea, but you didn't hear that from us! Looking for a Wedding Event Planner? Look no further, Vogue Ballroom have you covered.
Here are several wedding-related activities you can complete without leaving the house, in case you're feeling overwhelmed.
Create Your Wedding Website
Now is a perfect moment to launch your wedding website, as more and more people are starting their planning processes online. Even if some of the specifics of your big day are still up in the air, this site will act as the hub for all of the details your guests will need.
The majority of the time, a wedding website proves to be a helpful resource. It is of the utmost importance right now. In addition to serving as a centralised resource for relevant data and practical features like an integrated registry and online RSVP function, it can also serve as a broadcasting hub for important news and information.
It can be stressful to try to contact all of your visitors by sending out group messages or emails. However, you may keep all of your guests in the loop at once by making or updating a wedding website. In addition, there is an announcement feature for couples who have been infected with the coronavirus.
Create A Wedding Website Now Warning:
Get on your wedding website right now.

In the very top right of the page, you should see a box.

Choose an existing announcement and activate it by clicking "Show Announcement." It will appear as a red pop-up at the very top of your wedding site.
If your plans have changed, whether it's the time or place, you can reflect it on your website. Tell your visitors that they may check your page for the most recent information and that you'll be updating it frequently.
Launch that website you've been meaning to get up and running already! If you've told everyone about your engagement or wedding date, you've probably been inundated with inquiries. Create a website with the data you have so far in order to share the same information. Having your wedding website go online is a wonderful confidence booster for you and your guests.
Get Your Pinterest Boards Organised
It doesn't matter if you've already discussed a concept with your florist or if you're still working out the details of your idea; what matters is that you maintain your inspiration structure.
Make and Maintain Your Wedding Registry
Do your registry shopping online because we know you probably can't make it to a store right now (and even if you do, we wouldn't encourage it)! Having the option to buy and have items shipped online is a huge time saver for your customers. And it's a great way for the couple to spend quality time together while also fulfilling a shared interest in daydreaming about home improvement and furnishing projects.
After returning home for an extended period, you may have a greater appreciation for the things you left behind. Have you ever attempted a recipe that required a food processor but you didn't have one? Add it! What they really want is for you to have a nice, soft robe to wrap yourself in. Put it on top! Here's your chance to register for all the things you didn't know you needed.
Plan Your Strategy With Your Planner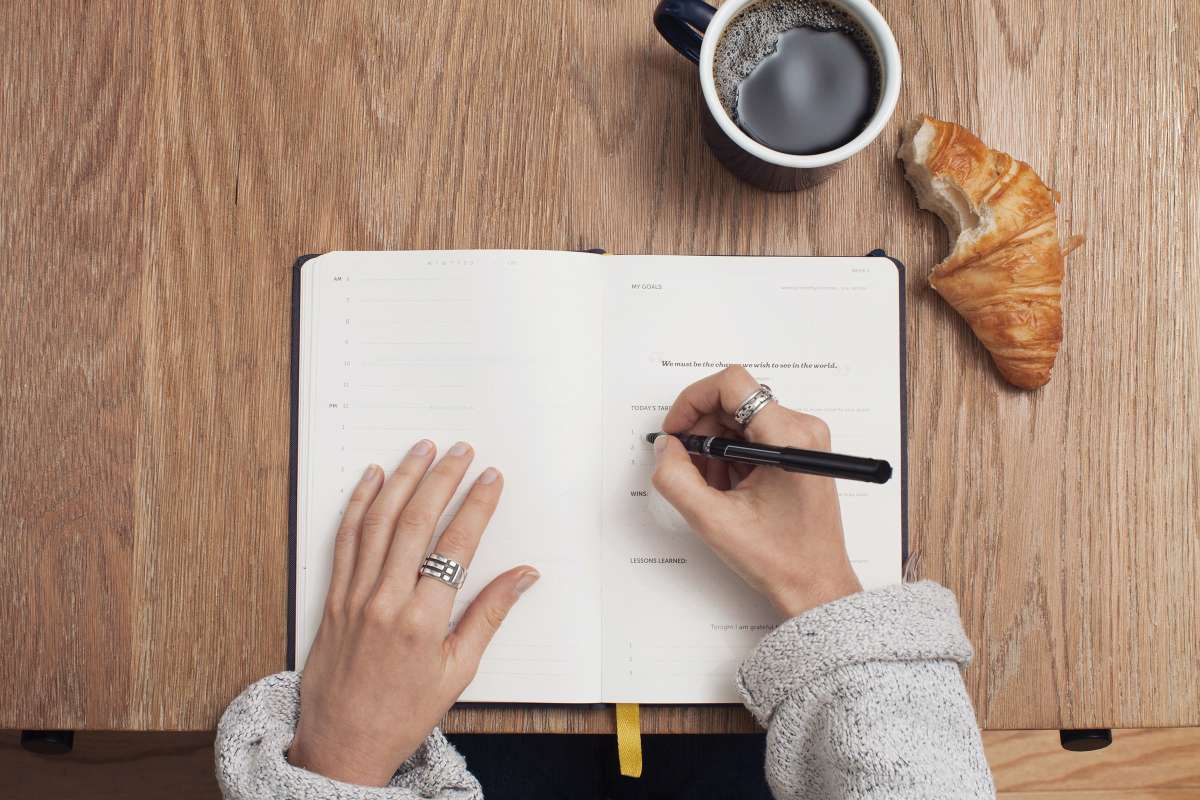 Gather your wedding planner together for a video chat to discuss potential solutions and express your gratitude. We need your moral support more than ever, and knowing that you have a plan for moving forwards will be a great comfort in these tumultuous times.
Participate in a Menu Tasting
It may come as a surprise, but many caterers will really transport the food to your home. It's possible you can cross an important item off your to-do list if your catering company adopts the same strategy as many eateries and begins offering takeout and delivery.
Make Thank You Cards
Relax and start chipping away at your pile of gratitude. Keeping on top of thank-you notes will help relieve some pressure as engagement presents pile up. It's also a good idea to send handwritten messages of gratitude to people who have reached out with well-wishes and words of support.
Learn to Take Care of Yourself
Probably the most important thing you have to do for the wedding is this. Maintain your regular exercise routine or arrange a romantic evening for the two of you at home. Above everything else, prioritise caring for your own physical, mental, and emotional well. And always keep in mind that we're in this together.
Get Organised
There is a lot of work involved in organising a wedding. We understand that most of you have undoubtedly felt like this is only a side gig at some point. With all that spare time at home, maybe now is the best moment to take a deep breath and get everything in order. Now is the moment to set mechanisms in place that will help you stay on track, such as a spreadsheet listing all your vendors and their contact information or a checklist outlining your objectives.
Research and contact vendors.
There are still many options for gathering information and communicating with potential suppliers. It is safe to assume that the methods used for conducting research on the internet will remain mostly unchanged. The one catch is that, depending on where you live, some of the merchants you contact may be closed since they aren't an important service. Some businesses, such eateries and caterers, might be closed at the moment.
However, you can still check out their websites and read reviews, as well as browse Zola's Wedding Vendors directory, and you can probably get in touch with someone if you chose to.
What should I ask for?
Once you get in touch with them, you can choose from a few different things. Even though you won't be meeting with them in person, you'll still be able to evaluate their offerings. Inquire about delivery and takeout options from prospective caterers to get a feel for their food without having to interact with them. DJs, bands, and ceremony musicians should be asked to send demo reels and mixes. It's a good idea to set up phone or FaceTime sessions with any prospective vendors to talk about your project in depth.
In addition to the obvious food and drink vendors, you should also consider hiring an officiant, a band, a florist, a photographer, a videographer, a florist, a florist, a florist, a florist, a florist An email or phone call and some preliminary investigation can yield excellent results.
Mindfulness and Connection Practice
The more time you spend at home with your partner, the more opportunities you have to bond. Talk about the wedding, your relationship, your hopes and plans for the future, and any other topics that the two of you wish to discuss. Take note of the ways in which you express affection to one another and the ways in which you are bonding with one another at this time. How do you feel cosy when you're both lying on the couch? These are not only lovely touches to enjoy during this time, but they will also come in handy when it comes time to take wedding photos or engagement photos!
DIY Something for Your Day
You don't have to be the "craftiest" bride to make some of your wedding decorations. We have faith in your and your partner's ability to get artistic with a wide variety of DIY crafts, from signs to photo backgrounds to tie-dyed napkins.
For those who are unable to leave their homes because of the COVID-19 quarantine, some online education providers are offering free, specialised courses. In addition, we have a plethora of examples from our actual star-studded weddings from which to draw ideas. Too busy with life to really plan your wedding in detail? Have someone else do it for you and check out our list of Wedding Planners in Melbourne to help take the stress away.
Try A Tutorial For Makeup Or Hair
In spite of the fact that you may not want to do your own hair and makeup on the big day, it is still a good idea to learn how to do it. More than that, it can be a lot of fun. Many professionals in the field of bridal hair and cosmetics now offer online tutorials in the form of Instagram stories and YouTube videos. If your wedding day look doesn't quite come together, perhaps your outfit for the rehearsal dinner or engagement pictures will!
Online Clothing and Decor Store
Online shopping is great fun for us. And if a wedding is in your future, you have a lot of shopping to do! The Junebug team has professionals who scour the web in search of the greatest wedding-related products so that you don't have to leave your house. Extra: Include your bridesmaids in the hunt for bridal attire, accessories, and decorations by sending them the links below.
Decide What You Wish To Wear In Detail.
Now that you can't physically try on wedding dresses, tuxedos, or any other apparel, you might be feeling a little down. But now is the time to plan your wedding's outfit and overall look.
Set aside some time to hole up and peruse fashion magazines and websites to get a sense of what kinds of looks you're interested in experimenting with when you're back in the swing of things. As are movies and famous weddings from pop culture and the past, all of which can be found on Pinterest, Instagram, publications, and wedding websites. Take pictures and make notes of the cuts, colours, and styles that you like. Shoes and other accessories are also important to remember.
If you've been thinking about getting a new pair of shoes, now is the perfect time (or four). You'll have plenty of time to get them, compare styles, try them on, and return or swap sizes if necessary if you act quickly. You get to enjoy the thrill of trying on different garments.
One way to go above and above is to plan the outfits of your wedding party. There is an almost infinite variety of wedding styles from which to choose, so it's a good idea to explore several of them before making a final decision.
View Many Wedding Dresses
Although nothing beats the experience of trying on wedding gowns in a bridal salon, you may create a similar atmosphere in the comfort of your own home. Online dress shopping has become increasingly convenient for brides, and it's a great way to get a feel for the many designs and embellishments available.
Prepare Your Promises Or Ceremony Readings
You may spend a few hours working on your ceremony readings and vows if you're in the mood for something more strenuous to do. You'll be ahead of the game and at peace knowing that you gave careful consideration to these crucial details of your wedding, which is generally left to the last minute.
Send Letters to Your Visitors
Once you've taken care of the "basics" for your wedding, you can focus on the finer details. We think it's wonderful when engaged couples send personal notes to their guests and place them in their welcome bags or at their dinner tables.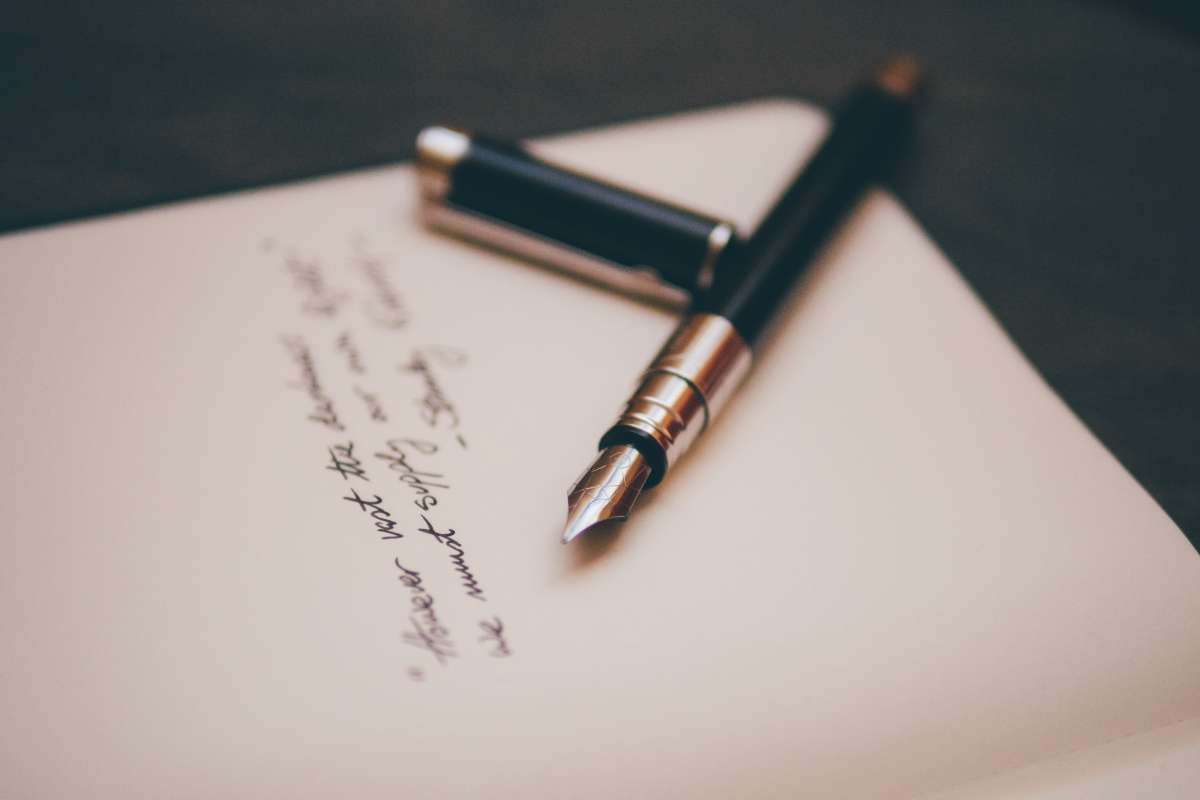 To Your First Dance Song, Practise Your First Dance (Or Just Dance!).
It's likely that you and your partner are already familiar with all the newest Tik Tok dances, but if not, you should be. The two of you should also start rehearsing your first dance right now. Put on some tunes and get down in the kitchen. It's a great way to bond as a couple and will make you both excited for the big day. The emotive feelings it evokes may come as a surprise to you.
Learn to Dance with Virtual Instructors
There is no better opportunity to practise your dance moves than while quarantined with your significant other. There are a plethora of options for getting live, in-person instruction on the web. Smooth moves can also enlist the support of friends and family, turning the exercise into a social occasion.
Make a Wedding Music Playlist for the Reception.
If you want people to dance during your reception, you had better start making a playlist right away. Planning out which songs you want played by the band or DJ at your party might take days, if not weeks. Remember that the "do not play" list is as vital!
If you're going to be upbeat and bouncy anyway, why not choose the music that will get everyone on the dance floor? Get your groove on by creating a dance playlist on Apple Music or Spotify. The DJ at your wedding will probably ask for a list of songs you do not want to be played, so compiling a list of these tunes in advance will be helpful.
Prepare And Send Thank-You Letters.
This isn't quite the wedding preparations, but it's a start! It's not often that people can send thank-you notes to guests who attended their bachelor party, engagement party, or wedding shower.
With everything that needs to be done in the weeks and months leading up to the big day, it's not uncommon to forget to send out thank-you cards and letters of appreciation. If you have any free time right now, use it to write some or place an order.
You And Your Wedding Planner Should Continue To Plan.
Communicate regularly with your wedding planner and ask for their help when you need it. Video or phone calls should be scheduled even (or especially) when you feel stuck or in a rut. Of course, it would be a great relief to know that they can keep you informed with any new insights or recommendations they have for you. Need clarification on something? Is it possible that you could use some encouraging words right now? Consult with a wedding coordinator.
Prioritise Time Together.
Lastly, make sure you and your partner get plenty of time together every week. Even though it may seem like you're always with your significant other, making an effort to schedule in quality time together that goes beyond the small talk of daily life can make a world of difference. Check out our ultimate list of Wedding Planners in Melbourne to help you organise a stress-free wedding.
Put aside some time to relax and spend with one another. As a couple who shares living quarters, you can have fun with board games, experiment with new recipes, or have a traditional candlelight meal. Separated or no longer live together? Spend time with your friends and family by watching a movie (hello, Netflix Party!) or sharing a meal through FaceTime or playing a video game online. Do what helps you the most and don't deviate from that.
Conclusion
Since the spread of the coronavirus has been so rapid, many engaged couples have had to postpone their nuptials. Yet, you can and should do many of the wedding preparations on your own. You don't always need an actual person present to get things done. If you're sick and can't make it out to the wedding, here are some things you can do to still participate in the festivities. You've probably been swamped with questions since you announced your engagement or wedding date to everyone you know.
Launching your wedding website is a great way to put your guests and yourself at ease. There are numerous catering services that offer takeaway and home delivery. Keep up with your usual workouts or plan a cosy in-home date night. As engagement presents pile up, it's important to stay on top of writing thank you notes and sending Thank You Cards. Preliminary research via email or phone call can often produce satisfying results.
A request for demo tapes and mixes from DJs, bands, and ceremony musicians is in order. Making at least part of your wedding decorations won't require you to be the "craftiest" bride in the world. Get your wedding outfit and look planned out now. Options for wedding decor and arrangements seem endless. There will be plenty of time for you to receive them, investigate alternative options, try them on, and possibly exchange or return them for a different size.
Experts on the Junebug team constantly search the web for new and exciting items for brides and grooms. You may replicate the ambience at home if you so like. You may get a good idea of the variety of styles and details available in dresses by browsing for them online. If you'd like to see some dancing at your reception, put together a playlist of songs. Why not choose the music that will get everyone on the dance floor if you're already in an enthusiastic, happy mood? Create a dance playlist on your favourite music service and get your body moving. Spend a lot of time together as a couple every week.
Content Summary
Many engaged couples are facing the unenviable situation of postponing their weddings because of the current coronavirus pandemic.

But nowadays, you can and should do a lot of the wedding preparation on your own.

Even if you have to stay in for the time being, that doesn't mean you have to lose out on all the fun of planning!

Here are some wedding preparations that can be done inside if a quarantine is in effect.

It's no secret that married couples have been staying home more often since the worldwide COVID-19 outbreak became publicised.

Many couples are beginning their wedding preparations on the internet, making now a great time to build your wedding website.

Most of the time, a wedding website ends up being a great asset.

You may, however, keep everyone on the same page by creating and maintaining a wedding website.

In addition, couples who have contracted the coronavirus can make an official public notification about it.

Select a previously recorded message and play it by selecting "Show Announcement."

The notification will appear as a red pop-up at the very top of your wedding website.

Alterations to time or location can be updated on the website.

Let people know that they can bookmark your site and return for updates on a regular basis.

Make a website to disseminate the same data you have so far.

Launching your wedding website is a great way to put your guests and yourself at ease.

Customers will appreciate the convenience of being able to shop and have products delivered without leaving their homes.

Video chat with your wedding planner to air your grievances and convey your appreciation.

You might be surprised to learn that many caterers really offer delivery services to your home.

Just chill out and begin reducing that mountain of appreciation.

As the number of engagement presents accumulates, it will be a relief to stay on top of writing thank you notes.

This is the single most critical task on your wedding to-do list.

Planning a wedding requires a substantial time commitment and effort.

Create tools now that will keep you on track, such as a spreadsheet with all your suppliers' contact details and a checklist of things to accomplish.

They offer several options once you get in touch with them.

Get a taste for a caterer's meal without having to engage with their staff by inquiring about delivery and takeaway choices from potential vendors.

Get potential vendors on the phone or via FaceTime for in-depth discussions about your project.

It's not only about the catering; you'll also need to hire an officiant, a band, a florist, a photographer, a videographer, a photographer, a videographer, a florist, a florist, a florist, a florist, a florist, a florist, a florist, a florist, a florist, a florist, a florist Preliminary research via email or phone call can often produce satisfying results.

More time at home together means more chances to get to know each other and strengthen your relationship.

Discuss the wedding, your relationship, your future goals, and whatever else you two want to talk about.

We have faith in your capacity to express your creative side together through a wide range of do-it-yourself crafts, from signs and photo backgrounds to tie-dyed napkins.

Instead of worrying about organising everything yourself, have a look at our recommended Melbourne wedding planners.

You might not want to do your own hair and makeup, but You should still practise for the big day.

What's more, it has the potential to be really entertaining.

Numerous experts in bridal hair and makeup have started posting instructions on platforms like Instagram Stories and YouTube.

In addition, email the links below to your bridesmaids so they can join you in your search for bridal dress, accessories, and décor.

However, the time to decide on your wedding attire is now.

An extra step that can really set your wedding apart is if you put some thought into the attire of your wedding party.

Trying on wedding dresses in a bridal shop is an unforgettable experience, but you can replicate the ambience by setting up a dressing room in your own house.

Get Ready With Your Vows Or Readings For The Ceremony

If you're looking for a more demanding activity, you could spend many hours preparing your ceremony readings and vows.

Write to your guests.

After you've settled the "basics" for your wedding, you'll be free to attend to the smaller details.

You and your companion probably know all the newest TikTok dances by heart.

Also, you two need to start practising your first dance immediately.

Use a Computerized Teacher to Dance

While isolated with your special someone, there is no better time to work on your dance moves.

Prepare a playlist of danceable songs for the reception.

Make sure your guests are in the mood to party by creating a killer reception playlist.

Create a dance playlist on your favourite music service and get your body moving.

It's easy to get caught up in the whirlwind of preparations in the days, weeks, and months before the wedding to neglect the most important part of the process: sending out thank-you notes.
FAQs About Wedding Planner
 Wedding Planners can save you money! Unfortunately, many people run away from hiring a wedding planner because they believe spending too much money is another wedding trick. The truth is, the wedding planner uses your wedding budget properly and appropriately for each category.
You have many ideas for your wedding but don't even know where to start. There are so many wedding ideas; it's hard to design yourself. The wedding planner will catch your attention and help you with the personalised design for your dream wedding.
With their previous knowledge and experience, wedding planners know exactly how much time to allow each wedding service, how to gently guide them throughout the day without demand or rush, and allow you to spend the most wonderful, stress-free day. Your life!
Once you are ready to get started, this is one of the first questions you should ask yourself if you want to have a designated wedding planner. If so, you need to know how to choose the right wedding planner for your wedding.
Ask your friends and family if they know of any amazing wedding planners you can contact.
Please take the next step with some online investigation to check their website, portfolio, blog, and social media.
Ask for recommendations, and see if they fit your needs and if they fit your budget and your style, you just found one!
The demand for wedding planners is increasing because even the middle class needs their services. In addition, as families become small, marriages are becoming more widespread – usually, working couples have less time or energy to plan and deliver their marriages. That's why they began to hire wedding planners who knew suppliers who could offer better deals and bigger discounts.
Before you say that a wedding planner is not in your budget, did you realise that a wedding planner can save money? If you do not know how much it will cost to stay between discount prices and budget from other vendors, you can save money if you hire a professional wedding planner.
 A venue coordinator oversees the on-site staff to ensure they fulfil their contractual responsibilities, deliver food on time, and so on. Many times during the event, the stage coordinator will not be present and will have other events.
The Wedding Coordinator works only for you to make every item go smoothly, send greetings to all your vendors, send a timeline in advance, ensure you are celebrating a great time, and ensure your vision is real.