Planning a wedding comes with a whole new set of vocabulary, and words you thought you understood suddenly take on an entirely new meaning. One of the most significant distinctions that a bride needs to figure out is what, exactly, the difference is between a wedding planner, a wedding designer, and a wedding coordinator. And who better to ask than the professionals themselves? Need help planning your wedding? Check out our list of Wedding Event Planners here. 
At a basic level, wedding planners—also known as coordinators and event planners—will help you organize your big day. But what they do can vary greatly.
What Is a Wedding Planner?
A wedding is one of the most significant and happiest events in a couple's life. It can also be one of the most stressful. A wedding planner helps couples with the planning, organization, and management of their wedding. Hiring a wedding planner is like buying peace of mind and well worth the monetary outlay to ensure that all the details are taken care of. 
If you are a great listener, have a caring personality and love to help people, wedding planning may be a great career choice for you. Brides and grooms rely upon their wedding planner to be a calming presence and have a voice of reason throughout the wedding process.
What Does a Wedding Planner Do?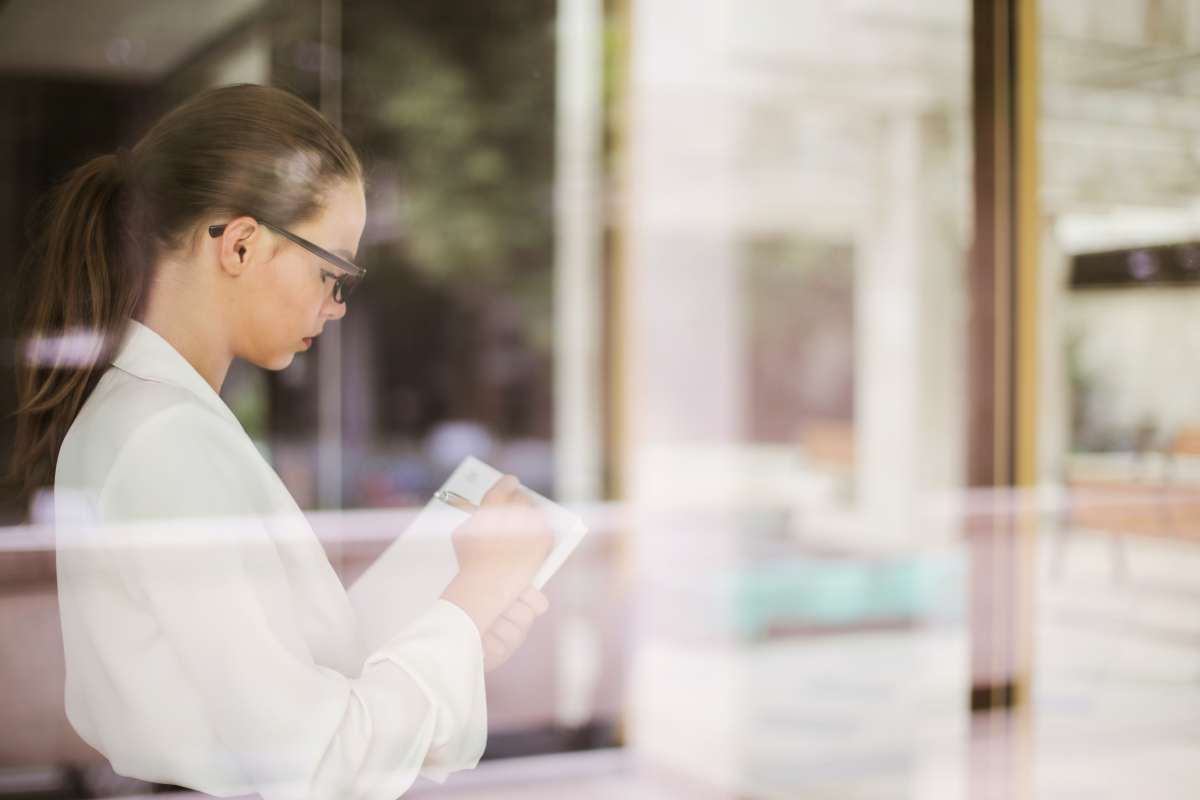 A Wedding Planner helps with the planning, organization and management of a wedding.
A wedding planner will typically start by meeting with the couple for a consultation to understand their needs and wants. This includes not only the particulars for the wedding day itself but any other related events (the rehearsal and rehearsal dinner, the next day brunch etc.). The planner will also ask what the couple's budget is, and based on that, explain what services they can expect to get for that amount. Getting a precise feel and understanding of the couple's taste and their overall vision is essential; this is where excellent listening skills come into play.
The wedding planner will present the couple with a contract for their services, outlining what they can expect to get. An experienced wedding planner has many contacts in the business and has successfully organized many previous weddings. Therefore he can knowledgeably suggest reception venues with the perfect view or wedding locations with a great feel and vibe. They know what they can accomplish with the budget they are given and can either introduce the couple to vendors and services that can accommodate a lavish wedding or vendors and services specializing in catering to trim budgets. They are also quite often able to get discounts on services, which they can pass on to their clients.
What Is the Workplace of a Wedding Planner Like?
A wedding planner doesn't have a typical nine to five work schedule and sometimes needs to work a combination of days, evenings and weekends to meet their client's needs. Clients typically work during the day and therefore want to meet with their planner after work or on weekends.
Most weddings are on Saturdays, so a wedding planner can count on working almost every weekend during the busy months of the year. Active months vary, depending on where you live. If living in the south, the busy months will be spring and fall when the weather is more optimal. If living in the north, the summer months will be the busiest time of the year.
During the actual wedding day, hard physical work is to be expected. Wedding planners are on their feet all day long and well into the night (wearing high heels is not recommended). They could be helping with table linens, moving boxes, lighting candles, setting up flowers, or putting out any number of small fires and overseeing a plethora of small details - the ultimate goal is always to make sure that the bride and groom are blissfully unaware of any upsets. It can be mentally exhausting work, and a wedding planner has to be on top of their game all day long.
The reward comes from seeing their hard work come together, seeing their client's joy and happiness, and knowing that the day will be remembered for years to come.
What to Expect from a Wedding Planner
At a basic level, wedding planners—also known as coordinators and event planners—will help you organize your big day. But what they do can vary greatly.
The Duties of Wedding Planners
Typically, wedding planners start by meeting with the couple to:
Understand the events—not just the wedding day itself, but also the rehearsal dinner, bridesmaid teas, day-after brunches, and other related events.

Review the overall budget

Understand the style, colours, vibe, and taste of the couple

Discuss progress to date

The planner then proposes the help needed and presents the couple with a contract for wedding planning services. Probably the services will be a combination of duties, depending on your needs and budget. Here are the most common services offered.
Organizational Queens
Even if you're newly engaged, you probably realize that this process includes many details that require you to be organized, stick to a budget, and stay on schedule. So even if you are a well-organized person, you'll want to make sure that your wedding planner is not only on top of things but that they'll help you stay on top of things. Your planner will:
Create and review vendor contracts
Organize your wedding day timeline

Coordinate vendor arrivals and deliveries with your venues

Prevent expensive mistakes such as rush shipping charges or unnecessary changes

Remind you of obligations, appointments, and budget constraints
Style Mavens
If you've been looking at bridal magazines but worry you don't have the aesthetic eye to pull it off, look for a wedding planner who is a designer. A planner can:
Give you ideas, and tell you about current trends.

Help pull together any disjointed elements and create a unified "look."

See and add details you might have missed.

Coordinate the florist, caterer, printers, invitation companies, graphic designers, and any other aesthetic vendors

Help you choose bridesmaid dresses and other wedding party attire, your bridal gown, and groom's wear.

Find coordinating and stylish favours.

Design your tables, lighting, and other visual details.
Peace Makers
If you're constantly arguing with your parents or with each other, wedding planners can use their negotiating skills to create peace. Whether it's talking to the mother-of-the-groom about the blood-red dress she wants to wear, helping to mediate budget disagreements, or saving you from etiquette snafus, wedding planners can be invaluable.
Vendor Resources
Experienced wedding planners have contacts in the business, so they may be able to find you that reception venue with the perfect view or the one caterer who will work with small budgets. They may also be able to pull in favours to get discounts or freebies.
Day-of-Wedding Coordinators
On your wedding day, you're going to be pulled in a million directions. Old friends will want to say hello, you'll want to relax and get ready, and people will be asking you far too many questions. And that's just before the ceremony starts. Wedding planners can help you avoid chaos by:
I am meeting vendors and deliveries and handling any no-shows.

Solving other last-minute emergencies

Running the rehearsal

I am setting up the ceremony and reception spaces.

Making sure that the wedding party is on time and in the right places

Coordinating the reception timeline

Dealing with wedding crashers and unruly guests

Ensuring that space is left clean and that you'll get your deposits back

Collecting personal items wedding gifts and making sure they get back to you safely

Returning rentals and borrowed items
Most wedding planners will handle these tasks, but hiring people just for these tasks is possible. Though they're called "day-of" coordinators, you should meet with them at least a month in advance, and they should start confirming with vendors at least a few days before the event.
Things to Watch Out for With Wedding Planners
These are signs that the planner is not going to meet your needs:
First and foremost, you need a wedding planner who is easy to contact and responsive to your needs. If the planner doesn't return your calls promptly or doesn't seem organized, look elsewhere.

Beware of wedding planners who are getting kickbacks for recommending a particular vendor. Make sure you hear about vendors who are right for you and not just those who have a hand in the wedding planner's pocket.

Make sure that you like the planner's taste and style. You want your big day to look like you, not like your wedding planner.

Like any vendor, you'll want to have a clear contract with your wedding planner that spells out duties, costs, expenses, deposits, and payment schedules. Make sure some clauses spell out how increased responsibilities and fees will be negotiated and what happens if the planner fails to meet obligations or you want to cancel the contract. 
Wedding Planner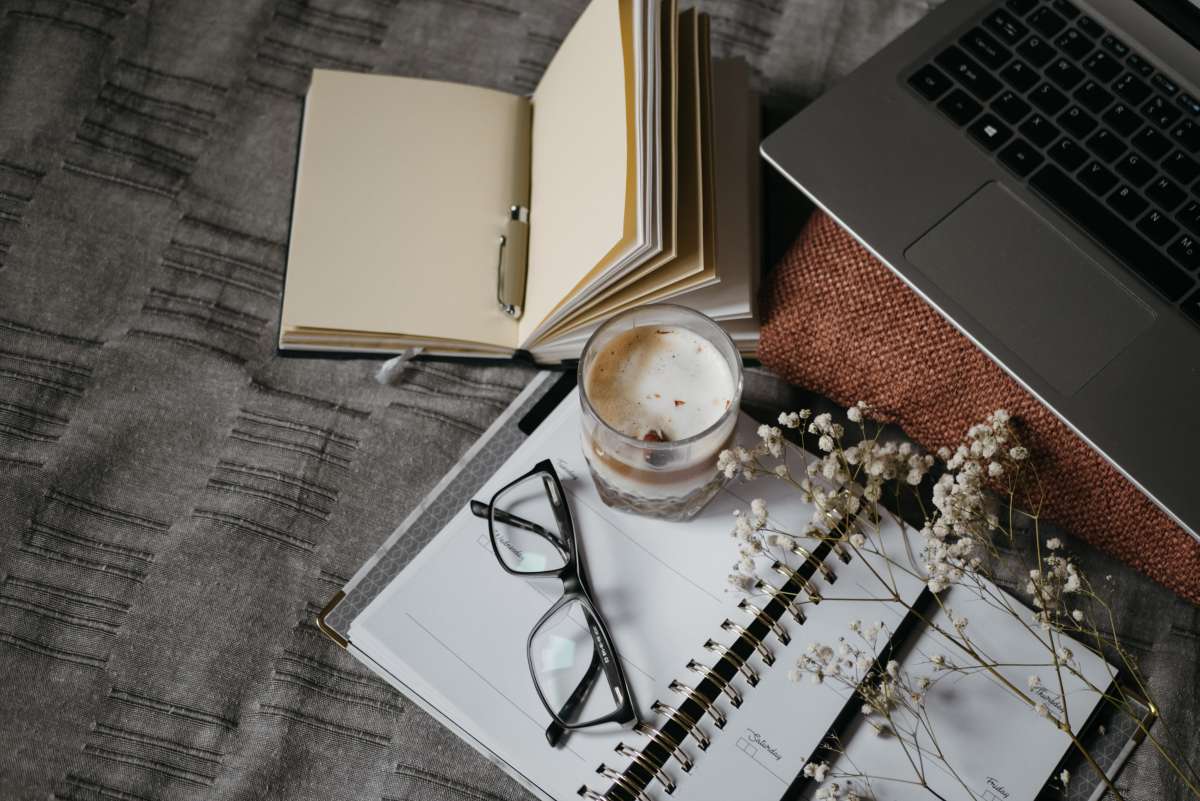 Wedding planners are all about the logistics, from vendor referrals and contract negotiation to the day-of execution of your vision. Planners take the guesswork out of the process, making planning a wedding as seamless and smooth as possible. A planner will keep track of your budget and handle the logistics. This is a skill that many can learn, but only the best planners have the years of experience and credentials that set them above the rest. Some planners also provide design or styling services, helping with the creative specifics of your wedding day. In contrast, others opt to leave those details to a wedding designer—which means you'll need to hire two professionals to create the day you've dreamed of. Looking for the Top Wedding Planner in Melbourne? Look no further and check out our ultimate list of Wedding Planners here. 
Be sure to discuss whether your planner offers design services beforehand.
Wedding Planner Duties
Puts in 80 to 250 hours.

Provides vendor referrals and negotiates contracts; schedules and attends all vendor meetings.

Creates detailed timelines and floor plans.

Helps determine and manage your budget.

Attends site tours and menu tastings.

Brainstorms style ideas and coordinate design details.

Coordinates hotel room blocks and transportation.

Manages the rehearsal.

Oversees everything on the wedding day (makes sure everyone adheres to the timeline, handles snafus, manages vendors, and executes your vision on-site).
Hire a Wedding Planner If...
You have the budget for it.

You want the least possible amount of wedding-related stress.

You have no free time because of a demanding job.

You have no clue where to start when it comes to planning, and your organizational skills aren't the greatest.

You have a concise time frame for planning.

You're throwing a destination wedding and a wedding weekend involving multiple events.

You're hosting your wedding in an unusual space (read: not a hotel, restaurant, or banquet hall).
Wedding Designer
A wedding designer's role is purely aesthetic and doesn't include contract negotiations or attending appointments alongside the bride. We specialize in design, consulting everything from floor plans and lighting design to the flowers, furniture, linens, and attire. We help with the decisions that will give your event a cohesive, stylish, and sophisticated look. The ability to design an event and create an atmosphere is a unique and rare talent. It's more than choosing linens and chairs. A designer has an artistic eye that allows them to conceptualize the whole event and truly transform a space.
Wedding Designer Duties
Puts in up to 40 hours.

Creates the wedding's design concept.

Provides colour palette guidance.

Oversees the decor budget and vendors (florist, rentals, lighting, stationery).

Sources unique props and equipment.

Attends a site visit to visualize where you want everything to go, devise a layout, and identify potential problems.

Creates detailed floor plans.

Ensures all of the decor elements are in place on-site at the wedding.
Hire a Wedding Designer If...
The decor is the essential element of the wedding for you.

You're confident in your organizational and logistical skills, but your creative skills are lacking.

You're trying to pull off a particular theme or have a million wedding style ideas that you can't narrow down.
Wedding Coordinator
A wedding coordinator is logistically focused but on a shorter timeline than a planner. They usually begin helping you prepare a month before the wedding and function as the point person on the wedding day. They will confirm vendor contracts, create a day-of timeline, and make sure things like payments and guest counts are in order but won't be involved in the earlier planning phases or keeping track of your budget. Part of their job is to coordinate everything involved on the day of the event, from load-in and load-out to ensuring that everyone is on schedule.
Coordinators make sure everything you've done up until they take over is in good shape. You are hiring a coordinator to take over the month before your wedding gives them time to tweak any details and follow up on loose ends. Everything is in order, nothing is forgotten, and you're free to enjoy your wedding day.
Wedding Coordinator Duties
Puts in approximately 25 hours.

Meets with you four to eight weeks before the wedding to get a handle on what you've planned thus far.

Checks in with your vendors to review the signed contracts and confirm logistics.

Creates detailed timelines and floor plans.

Completes a final walk-through of the ceremony and reception sites.

Addresses any overlooked details (such as forgetting to hire a coat check attendant).

Manages the rehearsal.

Oversees everything on the wedding day.
Hire a Wedding Coordinator If...
You want to play an active role in planning your wedding but would like someone to take care of the last-minute details and make sure you haven't missed anything.

You're highly organized and detail-oriented.

You don't have the budget for a full-service wedding planner.
A Few Key Things to Keep in Mind
Whether you hire a wedding planner, designer, or coordinator, here are a few tips to help the process go as smoothly as possible.
Book Ahead of Time
Whether you're hiring a wedding planner, wedding designer, or wedding consultant, it's best to secure them as soon as you know your wedding date—even if they aren't getting involved until the month before. This tactic also can help you get the most for your money. If a couple books us early, we're happy to provide them with our list of performance-driven vendor recommendations.
Consider the Cost
Planners tell us that, for the most part, full-service wedding production and design runs approximately 15 to 20 per cent of the total wedding cost, depending on the planner's experience, what region of the U.S. they're based in, and how much time your wedding demands. A wedding director generally will cost at least 25 per cent of what a full-service planner would charge (so if the total package is USD 10,000, you can expect to pay USD 2,500 for a limited-service package). You probably can expect to pay between USD 2,000 and USD 6,000 for a qualified wedding director and USD 8,000 and USD 30,000 for a wedding planner or designer.
Vet Your Pros
There's no license or certification required to practice wedding planning—and while belonging to an organization like the Association of Bridal Consultants (ABC), the Association of Certified Professional Wedding Consultants (ACPWC), or the Wedding Industry Professionals Association (WIPA) is an indicator of experience, it's not the only one. Talent speaks for itself via photos on the planner's company website or blog. And, of course, as with all the pros you might hire, always read reviews and politely ask for references from other vendors and couples.
Always Put Someone in Charge of Day-Of Tasks
Someone—not you—need to make sure the wedding day itself runs smoothly and that everything you've planned is appropriately executed. But what if a professional wedding planner is not in your budget? While most venue coordinators and catering managers are happy to handle basic on-site logistics and simple setups—like arranging escort cards on a table or placing menu cards on each plate—keep in mind that their allegiance ultimately is to their employer, not you (meaning they're making sure the food is served on time, not that the DJ is playing the right songs or that there are enough pens for the guest book).
Looking for a Wedding Event Planner? Look no further, Vogue Ballroom have you covered.
It would be unfair to expect your vendors to handle tasks they weren't hired for, but it's helpful to tell them that you don't have a planner and won't be securing one. The most professional people indeed will do as much as they can for you. The best option is to ask a responsible, trusted friend to handle a few critical tasks, like managing the timeline or handling any snafus that arise with vendors, and then thank the person with a gift card to a store they like. But you have to be understanding that this is not the person's profession—don't expect everything to be perfect.