Choosing the right price for your wedding photographer is a big decision, and it can make or break your day. Of course, you want to feel confident in who you choose, but how do you know what they are worth? One helpful way is by asking them about their pricing structure. This will give you an idea of what they offer and if it meets your needs.
The right price for a wedding photographer is subjective. It's important to know what you want from your photographer and be willing to pay for it. If you're looking for an intimate, photojournalistic style, then the cheapest option will probably not work out well. On the other hand, if you're looking for someone with a camera who can press "record" on all of your special moments at the reception or ceremony without any direction or guidance, then that's something that might come in under budget.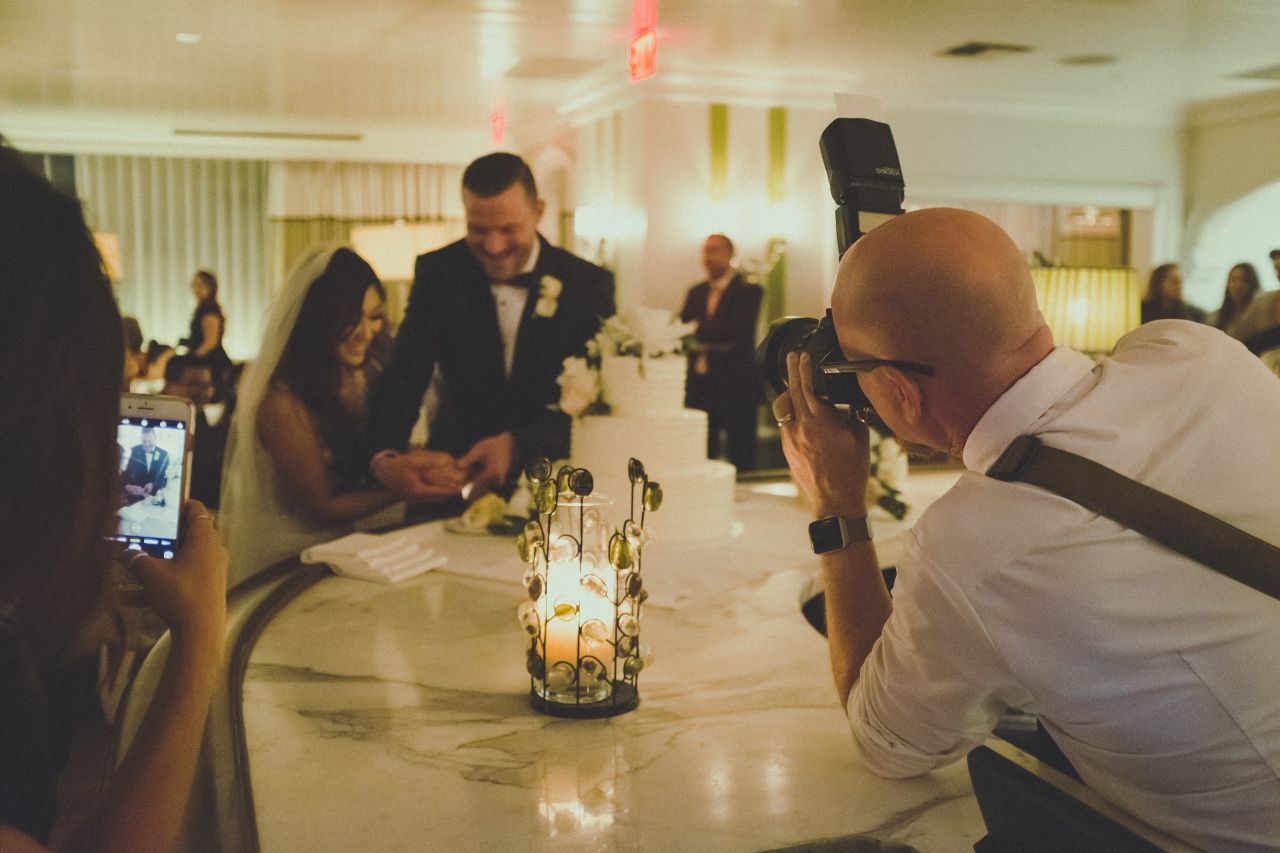 The average cost of a wedding photographer in Australia
The cost of wedding photography in Australia has increased by 8% over the past year, averaging $3,211.
This is a significant increase from what couples were paying for professional photographers just one year ago. Photographers are important to weddings, and 91% of people have someone take photos on their special day versus 7%. These numbers show us that most Australians want high-quality photographs taken during an event as unique as this!
New South Wales
The entire cost of a wedding in New South Wales is above average, and the photographer can also be pricey. A typical NSW-based photog will charge about $3,896 – this price increase comes from increased demand for luxury weddings and professional photographers within the state.
Victoria
For couples in Victoria, the average cost of their photographer is $3,080. This may seem high to some, but it's actually a good thing because many weddings there can be really expensive and most people would rather spend more on catering or other services instead.
Queensland
Queensland has seen some of the lowest prices for photographers in all of Australia, coming in at an average cost of $2,672. Queensland is a great place to find a bargain compared to NSW and Victoria, where wedding photographer costs are upwards around the country's averages- Queensland is a great place to find a bargain!
South Australia
If you're looking for a wedding photographer in South Australia, the average cost is $2,741, and that's just slightly below national averages, with Queensland weddings costing about as much.
Western Australia
Weddings on the west coast are cheaper than those in Eastern Australia, and photographers don't escape that rule. So if you're looking for a wedding photographer in Western Australia, expect to pay $2,893.
Australian Capital Territory
A recent national study found that couples who want to have their Cinderella moment on the steps of Australia's parliament can expect to pay around $3,292. While most states have increased only slightly, ACT has seen the biggest increase in cost for wedding photographers, topping even average rates across America.
Tasmania
Tasmania offers some spectacular scenery for your big day, and couples living in the state will be pleased to know that you can now hire a photographer at an even more affordable price than last year! Expect to pay around $1,838- but pricing will vary depending on which photographer's skillset suits best.
Northern Territory
Wedding photography cost in the Northern Territory is more affordable than most other locations, with photographers costing an average of $2,850. Couples can find a great photographer throughout this area that offers quality services and packages for your special day!
How much should wedding photography cost?
It is a prevalent misconception that photographers are not expensive, but the reality is they can be one of the most costly aspects of your wedding. For example, many websites report 10-15% as an appropriate percentage for you to allocate towards photography in general.
It is a lot of questions, so here are some answers. 10-15% of your budget? That's quite the chunk! It might be even more if you're on a tight budget to start with. I'll try to answer one question for this new wedding photographer: What drives up costs for photographers?
Is wedding photography really expensive?
So let me get this straight from the start. This article is not going to do you any favours making friends with other wedding photographers. It's also not an article justifying the cost of wedding photography or suggesting that we charge too much for our services. Still, I hope some may find it helpful in thinking about the pricing and packages they offer, especially those who have just started. Out as a photographer themselves!
As one myself, I understand how expensive weddings can be – there are lots involved, and it doesn't come easy either, so don't worry if your prices seem high at first glance because everything has its price tag after all.
For many wedding photographers, you would be looking at between 30-40 hours of work for each wedding. The experience and training of the photographer will determine just how much time they spend on a single event before, during, and after it has concluded. There are also other things to take into consideration, such as production costs for prints or albums, which can add up quickly if not checked early enough in the process by an experienced professional who knows what is needed from the beginning until the end when working with this type of customer service towards their clients so all expectations are met without any surprises later down the road because there were miscommunications in advance about particular requirements indicated upfront while booking services ahead too!
It's easy to get caught up in the idea that a wedding photographer might cost too much, but what do you pay plumbers or electricians every hour?
The rate of pay for these professions is comparable with photographers. When put into perspective like this, it makes sense why they charge more per photo than an hourly salary person would!
Where do wedding photographers get their pricing?
Being a wedding photographer is just like any other business. First, you need to create an effective plan and study the market, then find ways to make your proposal more competitive than that of your competitors by thinking outside the box with unique marketing ideas or new techniques!
How does a photographer set their rates? Reviewing other photographers is the first step. Learning what they offer in each package and then offering something similar or contrasting to create an interesting business model that stands out from others will be your best bet for success as it'll make you memorable!
Some photographers may be looking for a specific type of customer with distinct needs. For instance, if you're in the business as a wedding photographer or family portrait shutterbug and have clients living close to where you operate your studio – by all means, take advantage of that! If not? Well, then it's time to get creative about how else they can make money: maybe branching out into commercial photography (to help promote local businesses) or adding on specialty services like video editing.
Some professionals might even decide their best bet is launching an online store showcasing their work so people worldwide can buy what they need without having them come up north at all. But, of course, the important thing is making sure customers know who they are before going through years' worth.
A great way to learn about the photographer is by researching their prices. Many photographers have a range of pricing for wedding packages that include an album, prints and USB drive, among other things.
What's included in a wedding photography package?
We all know how to "super-size" our order at a fast-food joint. You walk up and ask for just one burger, but then when you get the bill, they mention fries with that? Of course, they're trying to offer more of what we want in larger quantities, so it's cheaper too! But now, there are even set packages that can make it hard if you are hungry and have no idea what size is good enough – maybe start by looking into an individual item first before choosing a package deal.
Choosing a wedding photographer for your special day can be difficult. The photographers may have different prices, and what's included in the package, they offer you. Some only have full-day packages, while some will allow half-days at an extra cost or include it with their full price of service – it all depends on who does more than just covering morning preparations and evening festivities!
One thing to look out for is whether travel time outside of your ceremony location within a one-hour radius is included or not to know if there are any hidden expenses such as tolls etc., especially when hiring transportation services like limousines (especially important if destination weddings).
The Wedding Album
Albums are something that most wedding photographers provide as a part of their packages. A traditional aspect of the package is to have an album commemorating your special occasion on hand, and it's not just for those who seek nostalgia! Weddings albums can be used by any couple looking to create lasting memories in which they will enjoy flipping through time and again with family members or friends over many years from now. So not only do you get professionally shot photographs but also timeless heirlooms- priceless treasures showing events long since forgotten when others might ask, "remember this moment?"
The USB Drive
This USB drive is perfect for storing all of your wedding photographs. It's a little something that came after photography went digital, and it will be updated with the newer USB C soon enough, but how long until this becomes obsolete? What are you going to do when those pictures go up on Flickr or Facebook instead, and there's no need for an old-fashioned hard copy anymore? The future awaits!
Physical Prints
If you're someone who enjoys the thought of keeping a few photos around your home, then prints may be for you! Unfortunately, prints are something not included in many wedding packages. You can argue that they could technically be considered part of an album, but what if it's just one or two shots from the big day? And printing them yourself sounds like hard work and takes away some quality, too (trust me). So why not go to those professional print suppliers photographers often use during their shoots instead? These printers usually produce higher-quality images than ones found on high street shelves.
Digital Images
Wedding photographers are a vital part of any wedding day. They capture the memories and moments that you will never forget, but what if something goes wrong? What about those beautiful images with all your friends in them or on top of their car! You don't want to lose these photos, so make sure you have at least two copies – one digital copy and an original physical version (which includes prints).
You don't want to miss out on a good thing, do you? With the added cost of your album or USB and prints going up with each additional item that you add to your package, not only are there those costs but also the photographer's markup. The percentage they charge just for providing these items is different from what we would typically see in terms of hourly rates at weddings. They then have to go back into their time spent making an album, loading images to either CD-ROMs (USB) or arranging them as prints.
How to save money on wedding photos
You may be able to save money by securing access to printing rights rather than being contractually obliged to purchase prints and enlargements from the photographer. Always make sure you understand whether or not there are any restrictions on where you can print your pictures, as this will help give a better idea of how much they really cost after all is said and done.
Don't pay too much for your wedding photos. You can save bundles by bundling engagement and wedding photo packages instead of purchasing individual events' photographs at a high price point. The best time to negotiate is during off-seasons or slow periods when prices are more affordable, so ask around!
Why Is It So Expensive?
Hiring a professional photographer for your wedding will always cost more than just an hourly fee because of the travel time and costs of packing up, renting equipment, or travelling. The higher the headcount at your event is estimated to be, it's also going to increase in price since one photographer can't get everyone into each photo they need to be taken smoothly. In addition, many people want their photos sent back quickly via email, so there would be communication times during this process, too, which takes away from any other jobs you may have them booked for on another day without having enough help available if needed.
Your guests might not all cooperate with getting themselves situated nicely together before being photographed either- especially those who had been drinking heavily throughout the night.
You may be feeling overwhelmed by the number of options for wedding photographers, so we've curated a list for you. Your search should go much more smoothly with these five recommended vendors in mind and their reviews 5 stars out of 5 overall ratings from clients!
Your big day will not soon be forgotten – what's most important to consider for this occasion? A photographer who knows how to capture moments without being intrusive or disruptive would make sense. Wedding photography rates vary based on experience level, but it can always help if they're affordable too.
There are so many parts of a wedding that make up the price, and it's hard to know what you really want. Albums can be expensive both in time for creation as well as money (they're not cheap). You could save some bulk cost by removing these items from your package and only getting images on a USB drive or DVD if those will work best for how you plan to present them after the big day is over.
The other side of this is that the average price for a booking decrease and potentially their annual salary. But by spending less time on each wedding, they can take more bookings, which can be seen as an upside because they will make up the difference in income with another job and have some free time!