Whether it's your second wedding, you're taking the plunge after many years together, or you've waited a while to find 'The One', it's hugely exciting to plan a wedding as an older bride. You know more about who you are, what you like and are more comfortable in yourself.
While a sparkly princess-style wedding dress might be suitable in your 20s, most mature brides are looking for an effortlessly elegant style that flatters, enhances and allows your personality to shine.
There's a lot of nonsense rules out there about wedding dresses for older brides: you shouldn't wear white, you must cover your arms, etc. The truth is that it's your day and you just need to find a dress that you feel comfortable and confident in.
As an older bride, you may feel an expectation that you will wear something paired back and plain, but we're here to tell you that you certainly don't need to go along with that idea!
We think that every bride should wear the dress of her dreams and if that means keeping things simple, dressing up in a traditional gown or even going for a wedding jumpsuit, we think you should go for it. This is your wedding day and your chance to feel fantastic, so make the most of it!
For a sophisticated look, we love chic and simple dresses with big impact. Sophisticated need not mean dreary, though. There are plenty of options to choose from, including jackets and boleros so that you can mix up your look throughout the day. We've also made sure to include everything from long to short lengths and embellished gowns to minimal dresses.
All you need to do next is team it with the right accessories. From stunning hair accessories to fabulous shoes, the right additions can seriously turn on the wow-factor. We recommend checking out Instagram and Pinterest for fashion and styling ideas to get you feeling inspired.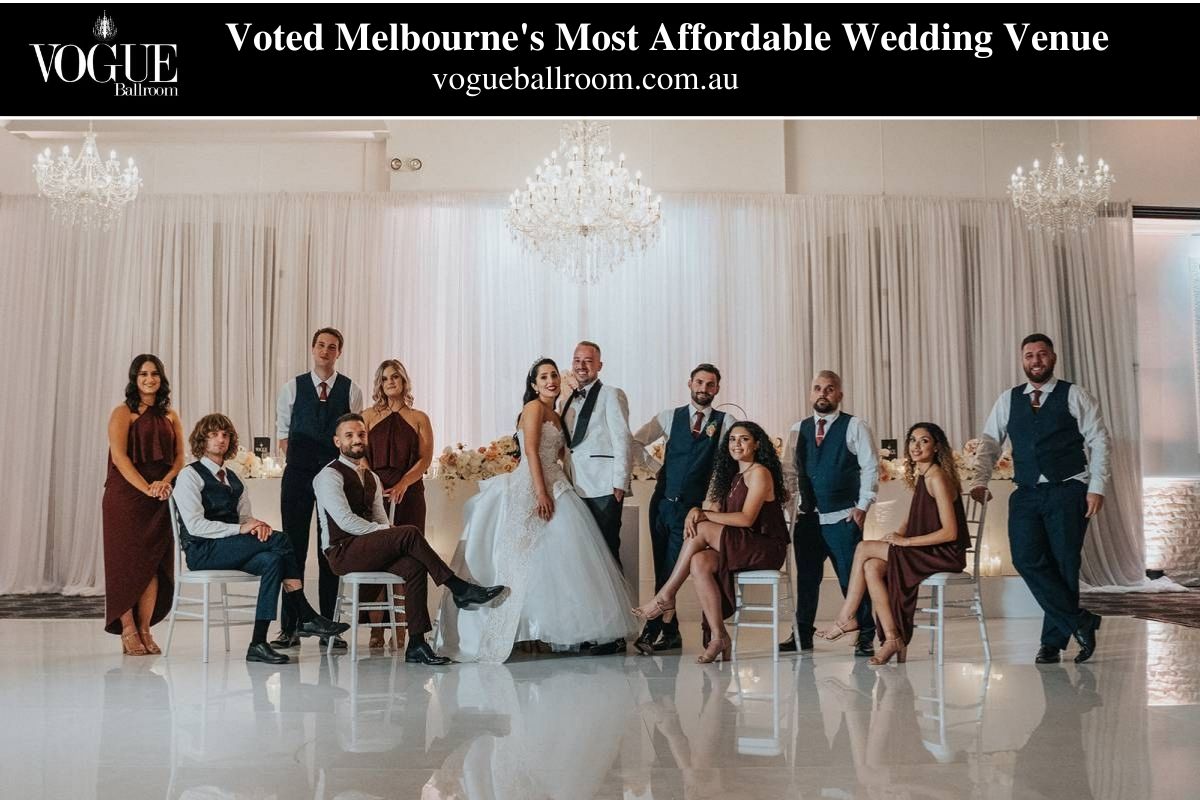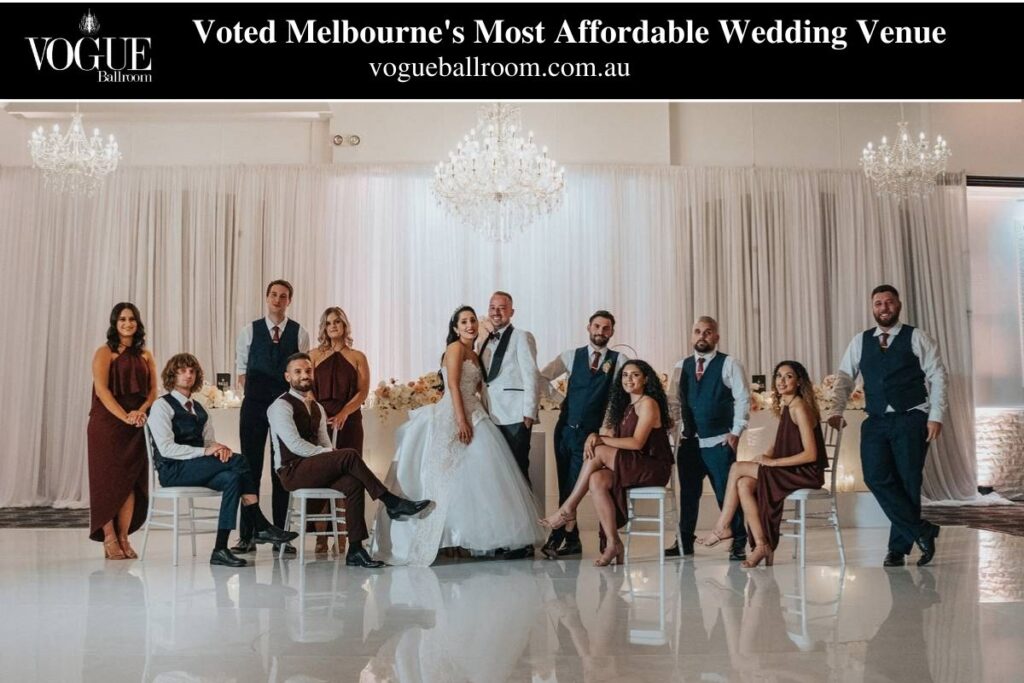 But whatever the trends and whatever everyone else is wearing, remember to stay true to your style and your day. It's totally fine to consider what your spouse-to-be would like too, just imagine their face as you walk down the aisle!
Wedding Dresses For Older Brides: Top Tips To Follow
Stick With Styles You Know Work
As a rule, ball gowns and princess dresses are the preserve of younger brides: the show-stopping silhouette can help younger women feel confident when they walk down the aisle but, as an older bride, you have the life experience and fashion savvy to cut a dash without the extra volume.
Look for clean, soft lines that flatter your figure, such as column and fit & flare gowns: avoid overly-structured designs that can look too severe. Shorter lengths ooze confidence, and an empire waist is more elegant and "grown-up" than an A-line silhouette. Slip dresses can work well for body-confident brides in their 40s, and two-piece designs are beautiful on brides over 50.
Choose Flattering Necklines
When you're choosing a neckline, look for bateau, high scoops, V-necks that don't cut too deep into the cleavage, halter styles and illusion necklines. All will flatter, add elegance and hint at your sexiness without going over the top.
Different Ages Suit Different Vintage Eras
Vintage style wedding dresses can work wonderfully for more mature brides. In the 40+ bracket, the 1950s and 60s style dresses work brilliantly, giving a fresh vibe to your styling as well as a cheeky nod to the past.
If you're in your 50s, 1970s and 1920s, inspired dresses can work well, giving a relaxed boho feel to your look and making the most of your bust and waistline.
Over 60, consider ultra-elegant dresses from the 30s and 40s: these styles tend to be sophisticated, elegant and modest – perfect for a stunning, mature bride.
Sleeves or No Sleeves?
Older brides often prefer sleeves, but – unless you're particularly self-conscious about your arms – you don't have to cover up. Cap or flutter-style sleeves are a great way to keep your shoulders and upper arms under wraps and still show off some skin. Or consider lace or illusion sleeves: three-quarter lengths work well as they flatter your hands and wrists.
A backless wedding dress could cause a stir, but if you'd rather not show too much flesh, a lace or illusion plunge to the rear of your dress looks beautiful.
Embrace Colour
You can 100% wear white, whatever your age and even if it's your second (or more) marriage! But the colour is also a great choice for older brides. If you're not sure about white, try on dresses in nude, blush, grey, ivory, silver and gold tones.
Details that add interest to your dress, such as buttons, embellishments, lace layers, pleats and appliqués can help you to make a statement, even if you choose a dress with the most conservative silhouette.
Don't Hide Behind Accessories
If you love bold, attention-grabbing accessories, that's great – but don't feel any pressure to add them to your look if you wouldn't usually wear them.
Search for timeless ways to accessorise such as a subtly sparkling hair clip, little bolero jacket, a vintage birdcage veil, crystal jewellery or a waist-cinching sash.
Mature Bridal Style
Traditionally, women who are above a "certain age" wear a skirt or pantsuit in cream, beige or ivory to their wedding. While it is perfectly acceptable to wear an outfit like this, mature brides should not feel like they must wear a suit. There are lots of options for older women that go beyond a suit in both colour and length.
Colour
Today virtually anything goes. Vibrant colours like purple and red make a stunning statement. Pastel colours like mint or pink often complement older women. Patterned dresses can be as elegant as plain ones and are useful for other occasions after the wedding.
Dark-coloured accents can look stunning on a white or cream dress, like deep burgundy against white or navy with cream. However, dark colours and black wedding dresses do have a tendency to look harsh on some women as they get older.
Length
The length of the wedding gown is entirely up to the bride. Some women prefer to go with tea length wedding dresses in the spring, summer, or fall. Ankle-length dresses are easy to walk in and are appropriate all year long.
Stylish Wedding Dresses for Older Brides
A wonderful wedding gown is one that is not only appropriate for a bride's age but one that also honours her personal style preferences.
Flattering Fits
All brides should look for a dress style that fits and flatters their bodies. A woman who usually wears closely cut shirts and pants may want a dress that skims her body, while women who like a looser fit may want to wear empire-waist or a-line dresses.
Play Up Personal Style
Just because a woman is of a certain age does not mean she cannot look beautiful and sexy on her wedding day. Older brides can wear sleeveless and strapless dresses, too. Play up your personal style and physical attributes with your wedding dress.
First and Second Time Brides
Women who are getting married at a later point in their lives may feel pressured to buy a simple, unadorned dress. Just because you did not meet your white knight in your twenties or thirties does not mean you cannot have a fairytale wedding dress. Cinderella wedding gowns are the perfect choice for any couple who is celebrating their "happily ever after."
Alternatively, older brides looking for a second wedding dress may want something that is the complete opposite of their first gown. Perhaps they eloped in a simple white summer dress and now want a ball gown. Maybe they had their traditional wedding the first time and are now opting to have a fantasy wedding, complete with a themed wedding dress.
Whether you are getting married for the first time or this is your second wedding, we hope our list of wedding dresses for older women has something for you.
Tea-length Wedding Dresses
We love how tea-length wedding dresses are so perfect for so many brides. Tea-length wedding dresses with vintage style look great on mature brides, plus size brides and petite brides. View our post "20 of the Most Vintage Tea-length Wedding Dresses for Older Bride" for more ideas. We also love how tea-length wedding dresses show off your shoes. This dress length concept is functional to display the little fresh and surprising accent of the older ladies. The top part of the bride's body can be covered well by short/long sleeves, high neck, or little V-neck. The fit line on the dress waist will look elegant with a belt or can be added a touch of modern with an open waist or pocket.
Wedding Dress With Sleeves
Sleeves are always in style, and you can never go wrong with cap sleeves, long sleeves, short sleeves, 1/2 sleeves or 3/4 sleeves wedding gowns, especially for older brides who often want to cover their arms. No longer exclusive to traditional celebrations, wedding dresses with sleeves can make a serious style statement. If you are afraid of looking frumpy in a full-length sleeve, you can choose a flattering V-neck, lace illusion neckline or low back to match with it. Also, to balance out the extra fabric and silhouette, simple updo and minimal jewellery provide perfect complements to a long-sleeve gown. These dresses are a beautiful example of how modesty can be fashionable. It will give you an elegant look by covering your arms. Sleeved dresses are best for older women over 50 years old. For a more stunning long sleeve dress, check out our post "45 of the Most Stunning Long Sleeve Wedding Dresses".
Embroidery Wedding Dress
If you want to look sophisticated but also stay low-key, then you got to try an embroidery wedding Dress. If you are getting married for the second or third time and are bored with traditional wedding dress, it's time to try something new. Embroidery designs wedding dress embroidery is used to add a textured pattern to a dress and is sewn onto the dress with thread. Embroidery gowns adorned with appliques lace, flowers, beading or fringe can be designed independently or in harmony with the bridal bouquet, accessories and venue decorations. Gold, silver and grey embroidery gives a dose of vintage or luxury to your wedding gown.
High Neck Wedding Dress
Gowns with high necklines can lend a sweet and unexpected grace touch to your wedding day style. When you are getting married over 40, 50, it's not wise to show much skin, especially if your neck isn't your favourite. High necklines, especially those with illusion fabric, are sexy in an understated way and also cover up loose necks smartly. If you don't want to look too plump with a high neck wedding gown, consider exposing your legs or arms and avoid choosing long sleeves.
High Waist/Empire Wedding Dress
Delicate lace and chiffon make an empire wedding dress an excellent choice for a spring or summer wedding and also suitable for a daytime garden wedding or beach wedding. The high waist design is capped off with a piece of fabric that hugs around the midsection just below the breasts. It is made to hide the stomach and emphasise the bust without being too sexy or revealing. The high waist design is ideal for whichever body type can be worn by any bride whether she is thin or heavy figured, young or mature. The Empire Wedding Dress is for the truly classy lady with a lot of style including cap sleeves, high neckline, tea-length, beaded bodice. If you are a maternity bride, then these empire waist dresses would be nice for your big day. Here is a list of the beautiful maternity wedding dresses for pregnant brides.
Colour Wedding Dress
Who says you have to wear white? The great part of a dress for remarriage is that you don't have to choose a dress that is considered a traditional wedding dress colour. Second-time brides can wear colours other than white. This means that champagne, lovely blush pink, blue, grey or any other colour flattering to your skin tone is suitable for your gown. If red is your signature colour, then go for it! Embrace the colourful gowns that have been coming down the bridal runways. You're a modern, mature bride--wear what you want!
Frequently Asked Questions About Bride's Wear
Brides wear special dresses called wedding gowns. Many brides spend many hours and lots of money to buy a very special wedding gown that she will keep forever. Some brides even have wedding gowns designed especially for them. Most grooms, on the other hand, wear special suits called tuxedos.
In many societies, the colour white has long been associated with purity and virtue, and that is one reason why some brides choose to wear white, especially in the West. Brides tended to buy a wedding dress that could be worn again, or they simply wore the best dress they already owned.
A white dress, veil, something borrowed, old, new and blue - these are all the pieces essential to a traditional western wedding gown. Some brides adorn themselves in colourful wedding dresses, others paint their hands and faces by local customs, and some hide their faces completely behind layers of jewellery or veils.
It dates back to ancient times when people "wrapped brides from head to toe to represent the delivery of a modest and untouched maiden." Added benefits: The veil also
"hid her away from evil spirits who might want to thwart her happiness."
Short Trains Wedding Dress
Longer trains may not be suitable for older women, both in style and convenience, especially when you are going to throw an outdoor wedding or casual party wedding. Sweep trains are easier to manage, perfect for outdoor brides who want a touch of glamour without too much fabric dragging on the ground, or indoor brides who prefer something more simple and low-key. The sweep train is about three to six inches on the floor, which allows you to move easily and follows you as you walk can help you make a dramatic entrance. This style provides the elegance of a train without the worry of tripping over too much fabric.
Suit
If your wedding is not informal, try to go with a suit. They are sleek, modern and incredibly comfortable. When you are more mature or not getting married for the first time, it's cool to try something new. A pencil skirt pair with a jacket or pantsuit is a both flattering choice. Suit style can be various with embroidery, beading or bowknot. If you want to look more feminine, lace suit is a good choice. Also, white is not the only colour to choose, grey, champagne and green all looks good.
Modest Ballgown
Who says older brides aren't suitable to wear ball gown wedding dresses? Regardless of ages or rules, every bride deserves to be a princess on her big day. Ballgown dresses can be modest without lots of dazzling embellishments and long heavy trains, which is perfect for the brides who want to stay low key but still have a dreamy look. A simple silhouette and little spurring details like ruffles, lace, pick-up make stunning simple ball gown.
The average age of a bride is now in her mid-30s, and this rises year on year, indicating a continued emergence of older brides. What's more, a third of UK marriages are now between couples where one or both have been married before.
Whether you found love at an older age or you're marrying for the second or third time, it can be difficult to know where to start when it comes to your wedding outfit. However, there has never been more choice available, ensuring brides - whatever their age - find an outfit that they feel comfortable and confident in. 
Eleanor Rafferty, the owner of The Ivory Secret - a bridal boutique in Devon, says: "When it comes to finding the dream dress, we find those mature brides are more secure and confident in who they are and what they like, and it is important to go with that instinct and let your personality shine through in your choice of outfit.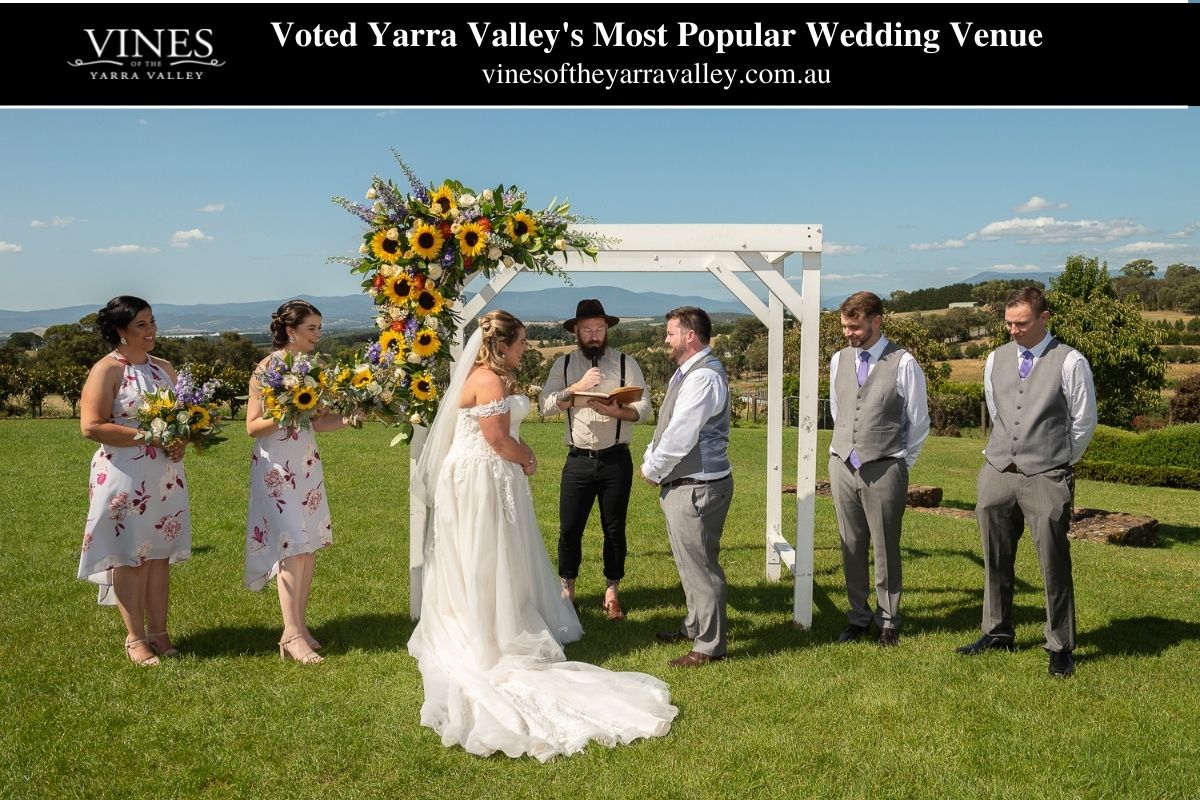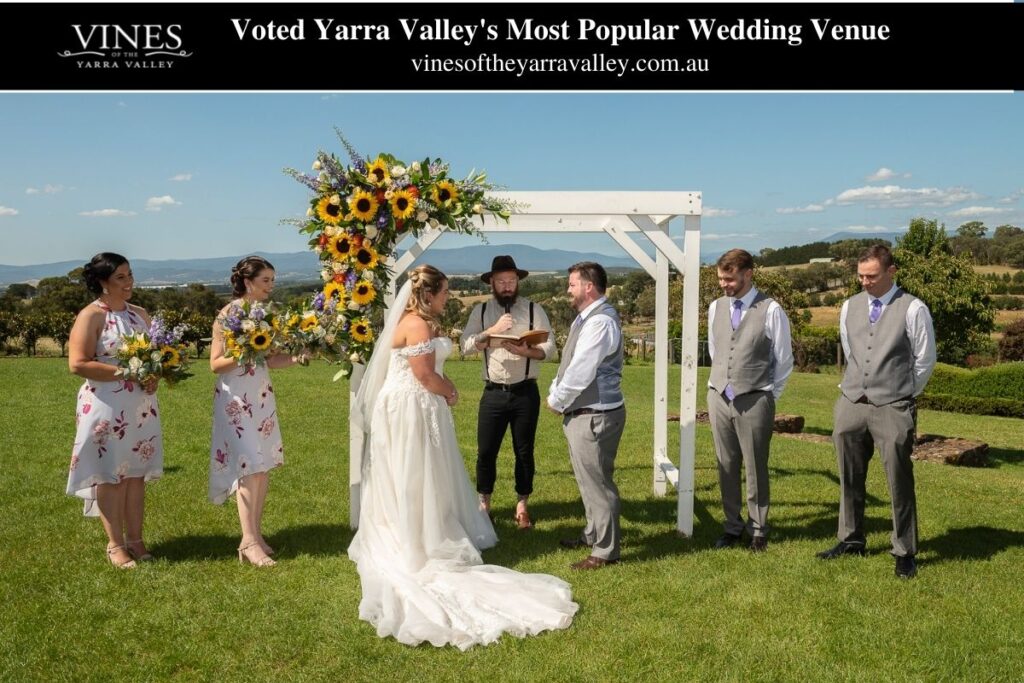 "Don't be afraid to tell the consultant what you are looking for," Eleanor advises. "They can help you disguise any body hang-ups while highlighting your best features. If you feel conscious about wearing white, consider ivory, champagne or blush hues, which will still have that bridal feel."
From long sleeves and knee-length dresses to full skirts and androgynous suits, there is a wealth of outfit options available. You can even go for the traditional fairytale dress if you want to, it's all about reflecting your style. Accessories are perfect for injecting personality with chic and stylish cover-ups, colour-popping shoes, statement jewellery, and retro fascinators all to be considered.