Your honeymoon will be all bedroom romps and luxurious lounge chairs on the beach with expertly crafted cocktails. Not necessarily. So what do couples do on honeymoons?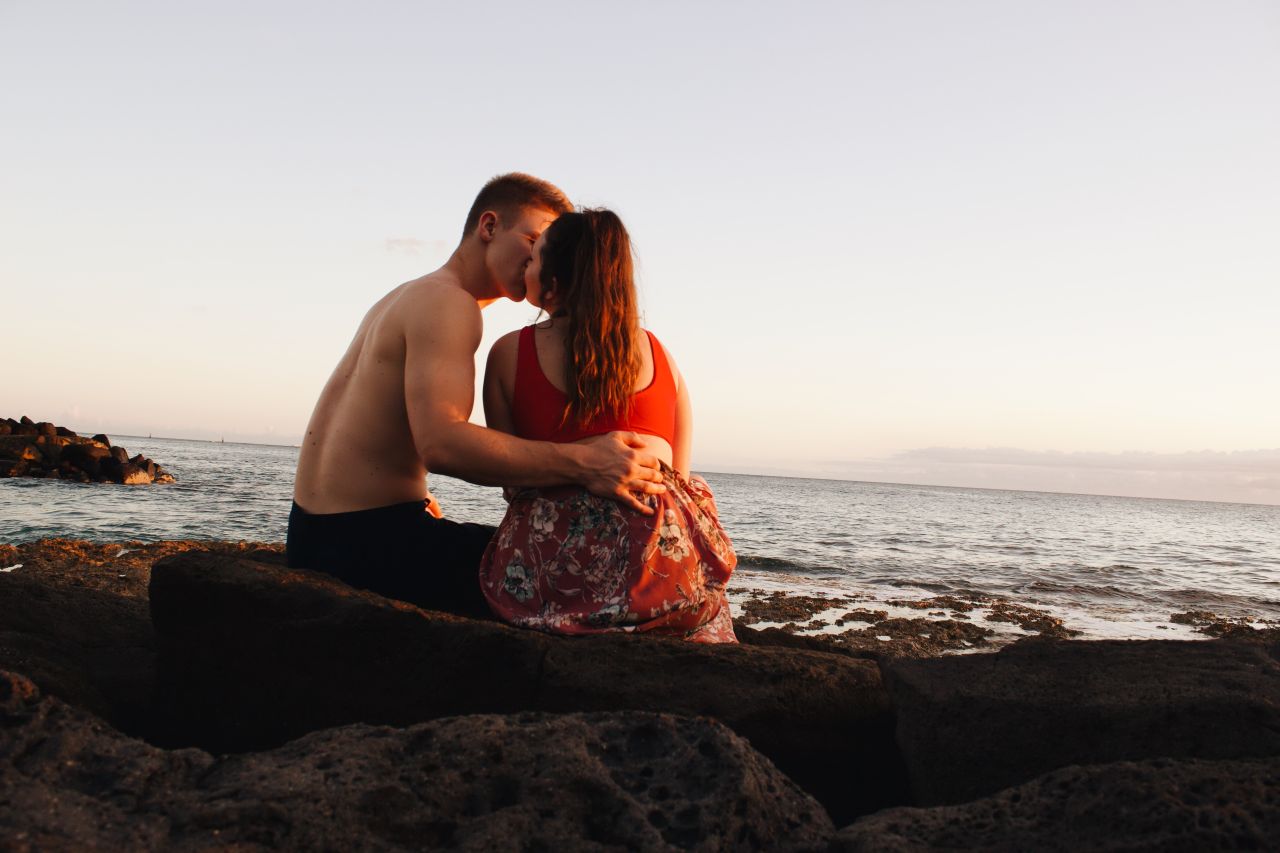 What Happens on a Honeymoon?
Many couples naturally assume that their honeymoon will be akin to a chick flick with all its romance and passion.
And while it will undoubtedly be excellent, it will also be filled with surprises—little things no one ever told you about. Here is the inside scoop on what happens on a honeymoon.
The Trip Will Bring You Closer
Any vacation in which you share experiences and make memories will bond two people. Still, there's something to be said for the first time you check into a hotel as a married couple, just like there's a special thrill in telling the waiter you're celebrating your first days as a married couple.
It hits you on your honeymoon that you're really in this together, and it's official.
Sex Won't Necessarily Be an Everyday Occurrence.
We surveyed 138 newlyweds and asked how many times did they, ahem, get busy?
The answers ranged from multiple times a day to zero. The majority (32 per cent) said they got down once a day.
There's no "supposed to"—every couple is different, and that bride is in good company: 28 per cent of the newlyweds said they were intimate every couple of days.
Another 28 per cent answered more than once a day; 6 per cent said the magic happened only once on the trip, and a final 6 per cent shared that sex never happened at all.
You'll Learn New Things About Your Spouse.
You might think you know everything about your partner, but 21 per cent of brides we surveyed said they learned new things about them on their honeymoon.
You might not wear "Mrs."-labelled everything (although if you do, do it with pride), but you'll find yourself sharing the news.
One bride shared that while she and her husband were in Maui, an older couple told her they'd been married for 50 years, at which point the customarily reserved bride couldn't help but blurt out: "We've been married four days!"
In addition to sharing the good news with fellow travellers, make sure to mention it while making your hotel reservation and checking in.
Most hotels and resorts have something special for newlyweds—from complimentary cocktails to room upgrades—so don't be shy and take advantage of this particular time in your life.
You Might Find Yourself Avoiding Social Media
Sure, you'll want to check your phone and social media accounts occasionally. Still, many couples agree to try and restrain themselves from social media and use it less than you usually would.
The reason? You'll want to save memorable moments for the two of you and the two of you alone.
By avoiding social media, you'll return to tons of tagged wedding photos and comments that will extend that particular newlywed time even more.
You'll Indulge
While much newlyweds-to-be stick to strict nutritional, fitness, or lifestyle regimens in preparation for their big day, be sure to relax and live a little (or a lot) while honeymooning.
Think about what indulgence means for you as individuals and as a couple—and then do it.
Whether it's a few cocktails and a delectable dessert, a luxurious spa treatment or two, or just ditching alarms and schedules, be sure to change things up and let it all go to enjoy yourselves as much as you can.
You Might Catch a Sunrise
In your daily routine, sunrises usually mean alarm clocks and sunsets mean the day went by, and another is on the way, but on vacation, they're magical.
Witnessing both may be a bit exhausting, but be sure to set aside time to share at least one.
Wake up early one morning and watch the sunrise from a particular spot. (Be sure to have the coffee ready.)
Or, if waking up before dawn sounds just awful to you, opt for the latter and cozy up with some wine as you watch the sunset on a fantastic day spent with your new spouse.
You'll Take Tons of Pictures.
We all know a picture is worth a thousand words, but we happen to think wedding and honeymoon photos are worth even more.
Be sure to snap tons of photos throughout your experience while maintaining a balance between being present in the moment and enjoying it and capturing it at the same time as well.
You'll want to have tangible mementos of this once-in-a-lifetime trip to share for years and generations to come, so shoot away and then create an album or memory book upon your return.
It May Not Live up to Your Expectations
You've been dreaming about this particular trip long enough to have made every imaginary moment perfect.
So that what you've dreamt up doesn't fall short, it's wise to discuss your expectations before you board your flight.
Getting on the same page about everything from sex to how much R&R you'll crave can be the best preparation for a wonderfully positive and fulfilling honeymoon experience.
You'll Be Exhausted.
Of course, your honeymoon will be filled with unforgettable and unique moments, but remember not to get upset if something unexpected happens—it's normal.
Most couples are exhausted. They've been planning for the wedding, are stressing about the marriage, and taking care of everyone but themselves.
To combat exhaustion, we suggest couples take a red-eye straight from the reception to the honeymoon.
Chances are you'll sleep on the plane and arrive at your destination during the day.
You can nap and be ready for a first night—give or take a few time zones—rested and ready to romp.
Or, you can postpone your honeymoon for a week, month, or even longer.
This gives you a chance to rest up for a fantastic honeymoon that you might otherwise snooze through.
You Might Stay in the Hotel Room and Unwind
What do people do on honeymoons? Sometimes, not much at all.
One bride, we surveyed shared that she was anticipating an adventure-filled vacation in Cancun—but found she and her groom never left the honeymoon suite.
It's not just about needing to relax—it's also about taking a day (or more) to let the significant life change sink in together.
You Might Fight—and That's Normal
What in the world could there be to fight about on your honeymoon? A lot.
Spending 24/7 together with anyone can be challenging, and that includes your new spouse.
It's not unusual to get into an argument on your honeymoon because emotions are running high from the wedding.
So, no need to speculate about "what this means for your future"—it just means you are an average couple.
Things to Do on Your Honeymoon
Browse through the list of things to do on your honeymoon that'll help you prepare your itinerary without any hassle.
Take One!
Some people put off taking a honeymoon for financial or scheduling reasons – both of which are entirely valid.
But post-wedding, there's a lot to process, so even if it's not an official honeymoon, we always recommend a weekend away – or even a staycation! – something to give you and your new partner time together post-wedding.
It's an essential piece to honour what a huge step you've just taken and get that marriage off on the right foot.
Decompress and Relax
People relax in many different ways – maybe you want a morning of meditation or a morning of ATV exploring!
But the ultimate goal is to process the fact that your wedding is over, you're now married, and let that all sink in – and enjoy!
Planning a wedding can be super stressful, even for incredibly organised or wonderful families that get along. It can also be somewhat of a let-down to have the enormous event be over.
THIS is the time to take a deep breath, process those emotions, and chill out!
Plan Ahead
Talk to each other before your honeymoon about what sort of experience you want to be and what you want to do.
If some elements are essential to you, as a reservation at a specific restaurant or an excursion that may get booked up, plan and make it happen!
That way, while on your honeymoon, you can relax and enjoy yourself. Not to mention the fact that science proves anticipating vacations brings more happiness than actually being on them!
Get Adventurous Throughout the Day
This can be interpreted in many ways, whether it's trying new food together or skydiving.
Whatever adventure means to you, you just embarked on a big one together, so I recommend diving right in.
Adventures involve risk, sometimes fear, often lots of ups and downs (sounds a lot like marriage).
It's a great way to continue your bond and begin your married life by embracing adventure and learning how to do it together.
The trend of doing something different and unique on a honeymoon is actually on the rise, and you can even choose to experience adventurous things to do on a honeymoon.
From skydiving to paragliding, there is no activity that one can't try to make their honeymoon unique and memorable.
Dance the Night Away
Believe it or not, dancing is still one of the most fun honeymoon things to do.
In a world where virtuality has taken over everybody's senses, dancing with your spouse is like a cherry on the cake that brings two hearts closer and allows a couple to spend more intimate and quality time with each other.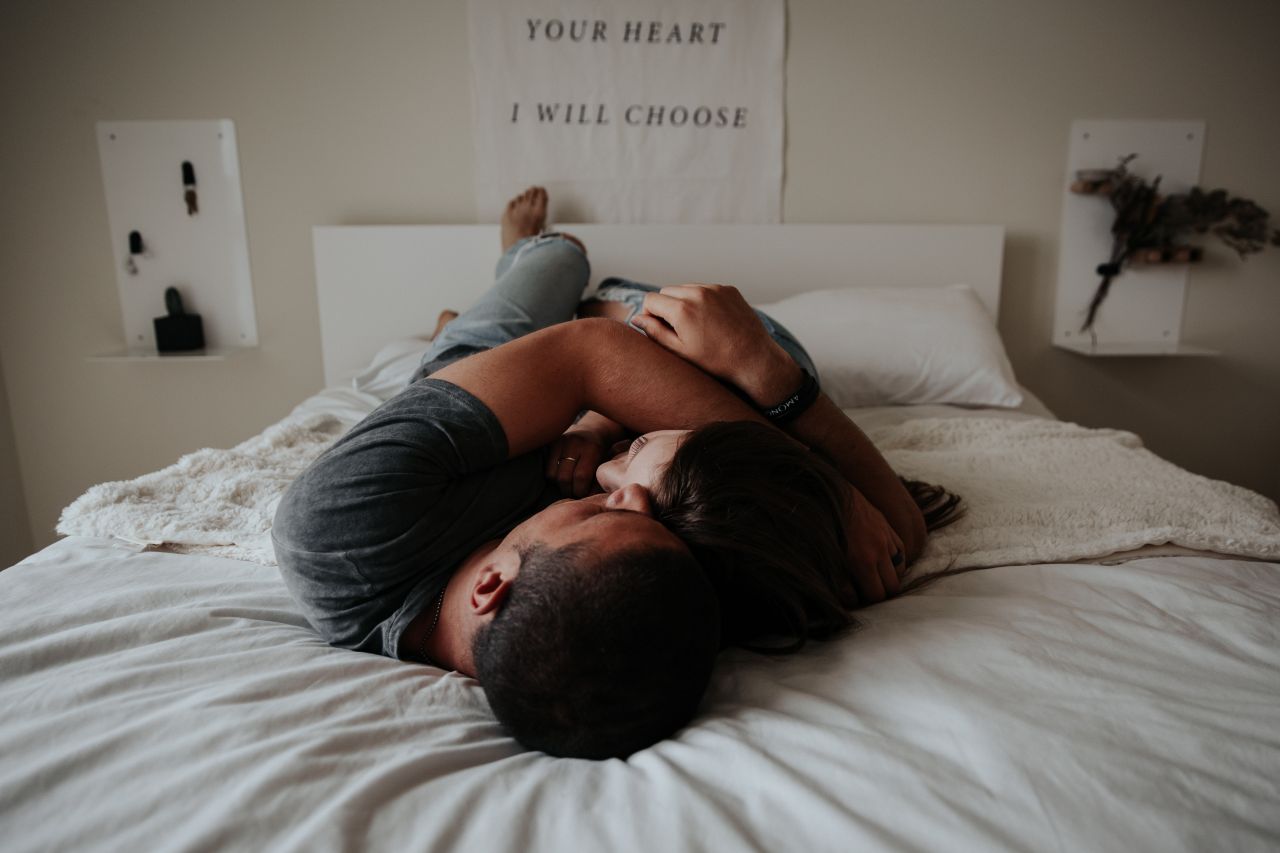 Interact With Nature
Natural beauty and wildlife attract many couples who bond in a much better way when their love for animals knows no limits.
Animals have turned out to be more human nowadays, and if you and your partner are animal lovers, then interacting with wildlife & nature can lead to better bonding and beautiful times ahead.
Choose to Cruise With Your Partner
The sky opens its wardrobe and pours down all the love you need, which blends perfectly with the exquisite views of blue seas that fills your soul with true romance.
This, my friend can only happen on a cruise. Much famed to be an ideal activity for honeymooners, cruising only adds more charm to your romantic honeymoon experience in respective destinations.
Splurge and Save
We're a big supporter of balance, especially since you've most likely just spent a large sum on a wedding, and you're starting a life together (hello potential new home, new car, new baby?).
We always recommend splurging on a couple of items – a fancy meal, an over-the-top experience, a couple of nights in a luxury hotel – while making some budget-conscious options too.
Some of the best meals are in shacks on the beach, with a cheap beer in hand.
Get it On, or Don't
The last thing a honeymoon should be is another stressful situation.
Much like the wedding, try to remove all those "should be" from your head regarding honeymoon expectations for romance and lovemaking. Not every dinner you have on your honeymoon needs to be oysters, and wine, and hands held across the table.
Take it easy and do whatever the heck you want. Whether you're making out in the surf or just taking a nap together – do what feels right and works for you and your new partner.
Go, Solo
Speaking of not letting the pressure of what you should do get to you, it doesn't mean you need to be attached at the hip while it is your honeymoon.
You may take some time apart on vacations. It makes sense that you two might want to do different things now and then, and it gives you new stories to share, plus there's always that whole absence that makes the heart grow fonder-thing.
Immerse Yourself in the Culture
Whether you're at a B&B in New England or deep in the jungles of Brazil, there's always something new to explore.
Be sure you move past the usual touristy stuff (which is great but shouldn't take up your whole itinerary) – to immerse yourself. Talk to the bartender behind the bar. Get lost in the streets.
Ask a local what they do for fun. Often these tips will lead you to secret gems that you won't find in the guidebooks.
Be Flexible
No, I'm not talking yoga (though go right ahead and indulge if that's your jam).
Travel of any kind is bound to produce some snags: flight delays, bad weather, missing luggage, getting lost.
Try to be ready for and embrace those blips – they often produce the best memories, the best laughs, and the best stories.
Stargaze Through the Night
Nothing feels more romantic than spending a night under the stars with your world by your side.
Perfect for a laid back night as you snuggle with your better half, stargazing is a must experience for every couple who would love to make their honeymoon special in all the senses.
Experience the Luxury
Yes, we're talking about romantic spa treatments, and no, it's not just for ladies.
Another fun thing to do on your honeymoon is to enjoy a relaxing session of romantic couples massage.
Indulge in the reviving massage, after which you can spend some quality time with your love in the private showers, jacuzzis and enjoy a perfect day spa.
Indulge in Festivities
The more you go out and the more experiences you collect, it will only make your bond stronger over time.
Incorporate different festivals, fairs, events and celebrations with your outings on your honeymoon and become the best buddies with whom you can grow old and yet be young at heart forever.
Capture Every Moment
Whether candid or not, every moment needs to be captured, and that's how you make memories and live them again and again for a lifetime.
Capture every moment so that you have enough experiences worth getting framed and being up there on that wall.
Don't Forget the Date Night.
Whether it's a candlelit dinner, fine dining, a moonlit picnic or a movie night, date nights should neither be confined to particular occasions nor should they be ever avoided.
Come whatever may, date nights of every kind are the soul of every relationship that binds the couple together.
Visit a Winery
Make your travel experience worthwhile by visiting one of the local wineries and tasting some of the best wines.
Some of these wineries will also arrange for the most romantic dinner experience for you – this will be one of the best things to do on a honeymoon at night.
Talk About the Future
Time is precious. And you may not have this much alone time together again for a while.
Use this opportunity to party, celebrate, relax and indulge – but also take some time to start planning and talking and dreaming about the future.
It's what makes a marriage great – that you have a partner to inspire you and your future life – so dream big and start planning for your NEXT adventure, whether it be travelling around the world or starting a family.