We live in a digital age where photos make the first impression, and visual content matters today more than ever before. Whether you're from a large corporate or an SME business, you can't afford to treat photography services – in advertising, publications, websites and e-communications, as an afterthought. The most obvious way to get the most out of your digital image assets, rephotographs, is to hire the right professional event photographer.
Well, picking a suitable photographer is easier said than done. There are several factors to bear in mind. You want to hire a professional who will pair your given conditions (budget, timeframe, style, lighting conditions of the location and subject matter) with their skills to ensure a successful shoot. A big part of the selection process involves knowing what the key attributes of professional photographers are.
A hired photographer should have the appropriate equipment to accomplish the job and capture the photos you need. You want a photographer who owns a high-quality camera and lens, but they should be prepared with more than that. The right equipment goes beyond the camera. You need a photographer who will take care of lighting, props and staging the photos. Plus, once you know a photographer's capabilities, you can also determine which items you'll need to put on your to-do list. Looking for a Wedding Photo Company? Look no further. Vogue Ballroom has compiled an ultimate list of wedding photo companies to help you choose.
10 Tips for Hiring a Wedding Photographer
Whether it is a wedding, birthday party or any event that's worth capturing, they all require a professional photographer that can save those happening moments with the click of the camera shutter. The most obvious way to scale up your event's photography is by hiring a strong photographer, and it is much like finding the perfect hairstylist or barber. Unfortunately, there are no regulations, licenses, or restrictions that are necessary for the photographers to hold, which means there won't be any guarantee on the quality of their work. For that purpose, we are sharing some of the tips that you can follow in order to hire the right photographer for your special event.
Consider Specialties
The most important thing to look for when hiring a photographer is his expertise. Different photographers have different content specialties, for example, photojournalism, architecture, wedding shoots, portraits, product photography etc. The photographer may utilize the existing lighting condition or work in artificial lighting. It all depends on the type of event you want them to cover. If you want a person who can capture people-shots in the best way, then you may want to consider the one who works well under a controlled lighting situation.
Travel photographers have an eye for architecture, people and personal moments because they are experienced in capturing the hidden beauty– it ensures that they can capture remarkable photos of your joyful moments. Perhaps you might need an all-rounder photographer who can generally capture almost everything you throw at him.
Get Some Recommendations
You can ask your friends and family members for recommendations of quality photographers that can capture your moments in a much exciting way. It is the easiest way because you can also ask for their reviews and get to know about the photographer's work nature without even seeing their work. You can also filter out the best photographer and hire them at scoop shot.
View Their Portfolio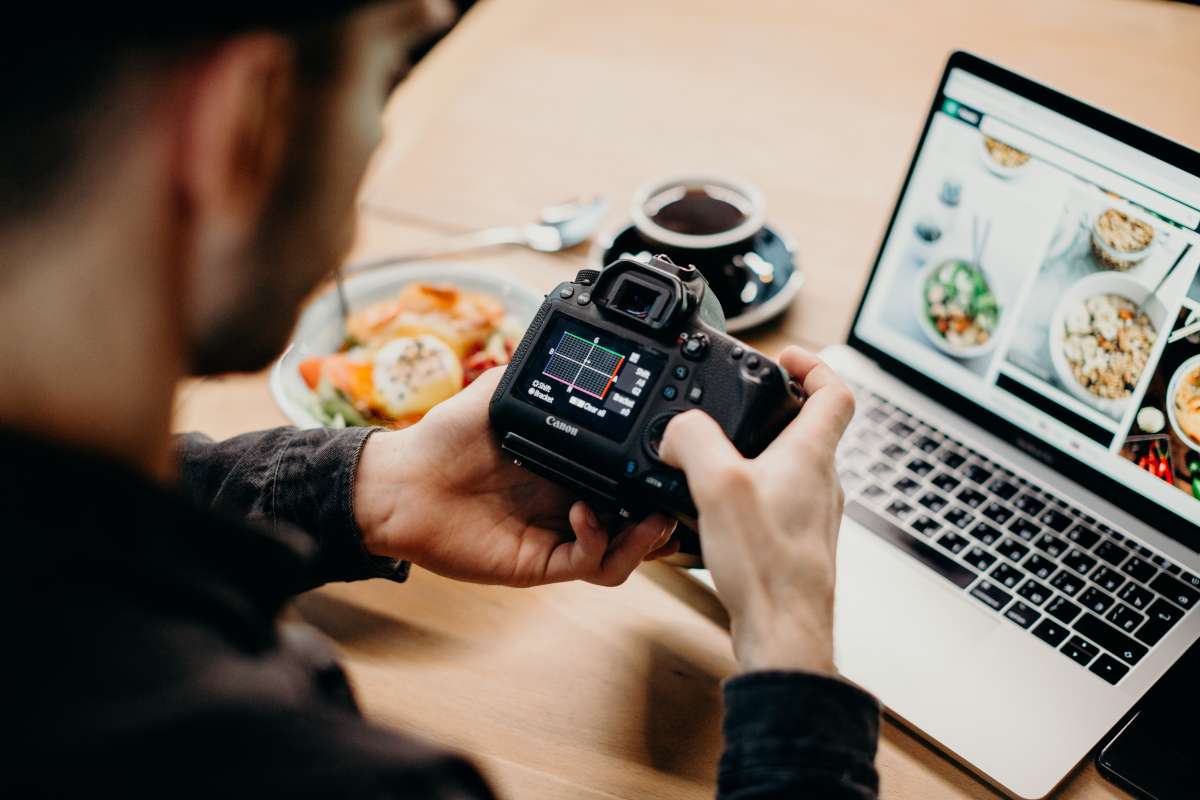 The common way to judge a photographer's photography skill is by viewing his past work. Professional photographers must have a collection of their best work from previous clients. They might also have an online portfolio in the form of a website, blog, or social media page. You can then view the photos from an occasion they previously covered that is similar to the one you want to hire one of them for.
Check out Their Photographic Style
Just like the content specialties, photographers have their own photographic style they work best in. It is your duty to decide what type of photographic style you would think is best for the event. Some clients may prefer shooting artistic and natural-looking photos, and others may look for more posed, traditional and formal pictures.
Again, the portfolio can really tell you everything about the photographer's eye and his style of capturing.
Interviews
Once you go through the above points, it is time to interview some candidates in order to know more about them. If you have any questions in mind, don't hesitate to ask them because one of them will be working for you. Don't treat photography as an assignment where the photographers are asked to shoot by themselves and come back with the pictures, instead work in collaboration so the person saving your moments can know better what you want. If you have a specific shot list and ideas in mind, you can let him know about it in the interview.
You can ask the following questions in the interview that can help you decide who to hire.
Will you be photographing alone, or do you have some associates as well?

What kind of equipment do you use for covering such events?

How much experience do you have in this field?

What is the turnaround time to deliver the pictures in digital or printed format?

Is photography your primary source of income, or is it just a side job/hobby?

How many events like this have you covered this year or the previous year?

Would there be a written contract?

After asking these questions, if you find the candidate suitable for the job, then you can ask him for an estimate for the shoot. Ask him to provide detailed estimates about the travelling, shooting, processing and other accommodations.
Focus on the Questions the Photographers Will Ask You
If you have the right to ask them questions, they do have to. Pay attention to what they ask because they will be getting photography and budget information out of your answers. Make sure they ask the right questions and understand what you really want. If they are asking about the most important moments you want them to highlight, types of photos you want, i.e. close-ups, general shoots etc., discussing delivery deadline and other important stuff, then you have a professional in front of you. If they are just throwing a bunch of random vague and general questions at you, then don't hesitate to schedule an interview with some other photographer.
Select the Photographer with More Experience
Photographers who know how to operate a camera without much experience are just like new drivers that can get distracted easily and make many mistakes. If you are hiring them for covering an important event like a wedding, then the photographer should have 101% accuracy in selecting the right settings at the right moment to click the perfect shot, which all comes with a lot of experience. You cannot expect newbies to do that. Well, they might click some amazing shots, but when it comes to working under stress and managing different type of shots, they will simply fail because they haven't attended enough weddings to know what angle to look for and where to point the lens at. At Vogue Ballroom we have compiled a list of the Best Photographers in Melbourne to help you choose who captures your magical day.
It is recommended to choose someone with experience of at least five years. The more you speak to them, the more idea you will have about their experience level.
Beware of Heavy Editing
Many photographers use Photoshop and Lightroom to make up for a lame photo and call it a style. Beware not to fall for it. An experienced and quality photographer would never do heavy editing to make his photography great. An average person won't be able to easily point out any difference between a heavily edited picture and a normal one because he doesn't have that trained eye. To see if the photographer takes the help of heavy editing to ask him to show some unedited versions of a shoot and compare them to edited versions. A confident and experienced photographer would show you some samples without any problem, and the one who will be too hesitant or straight up turns you down isn't a true professional.
Photo editing is not quite a big deal if the photographer is enhancing an already great photo. A bad photo will still remain bad no matter how much post-production work you do on it. The key here is that even the unedited photos must be able to stand on their own as perfect photos.
You should also understand the difference between two major aspects of post-production, i.e. Digital Imaging and Basic Color Toning. Consider digital imaging as fixing the structure of your body part, hair transplant etc. and basic colour toning as applying makeup, colour correction, colour balance, and dust removal etc.
Compare the Cost/Pricing
The price for the photoshoot depends on different things, i.e. time, equipment, photographer's experience level, travelling costs, etc. Get at least 3 to 4 estimates from different photographers and compare them according to their specialties. Also, take into account the hidden charges that may exceed your budget later. The photographer may not include the cost of CD/flash drive, prints, editing, or other extras, so it is better to ask about it in advance.
The budget is mostly decided by considering the following points:
Time

Type of event

Staff required

Equipment required

Number of extras included.

Props (if required)
If you want to hire a highly experienced and professional photographer, then you have to compromise on your budget and increase it to get some exceptional pictures.  
Don't Hesitate to Negotiate.
Negotiation is your right as a client. Make sure you negotiate on price if you think it is more than your budget, but never compromise on quality as it is crucial for a remarkable photoshoot. If you are on a low budget, then get the extras out of the list and focus on the shoot only. Most photographers tend to state a high budget for the complete photography, but you can bring them to your budget by negotiating in the best manner possible.
7 Common Mistakes When Hiring A Photographer
When you need a professional, there are a few common mistakes when hiring a photographer that is easy to make, but thankfully, just as easy to avoid.
Avoid these common mistakes to make sure that your hiring goes without a hindrance and ensure that you end up booking the perfect professional – whatever your occasion.
Not hiring a professional!
OK – so this article is all about hiring a professional – so why is the first mistake here about hiring a professional?
Well, you'd be surprised how often planning to hire a photographer ends with someone saying, 'I have a friend who does a bit of photography – let's get them to do it. They have a good camera".
Whether for a wedding, a corporate photoshoot or anything in between, the "I have a friend…" conversation is one to avoid at all costs (unless the friend actually is a professional who earns their income taking photos. In this case, read on and apply points 2-7).
Photography is not just about having the right equipment; it understands how to use it, technically and artistically.
It's about having the right training, knowledge, and experience.
A professional with an old iPhone will take a better photo than an amateur with all the 'right' equipment. Every time.
Not hiring the right professional.
On the subject of experience, hire a professional photographer who has experience in the type of photography that is relevant to your shoot.
Don't hire a wedding photographer to shoot your corporate event or the real estate that you are listing.
Like any professional skill, people specialize. You may well find a photographer who specializes in several different photo types – and that's fine. It means they have taken the time to learn each set of disciplines, but if you have someone who only specializes in (say) real estate, then don't ask them you take your business headshot.
Not checking their portfolio.
The next common mistake often made when hiring a professional photographer is not looking at their portfolio of work.
Within each different type of photography, professionals will express differing styles. Some may be more artistic, some excel shooting in black and white, and so on.
Take time to look through a photographer's portfolio before making a hiring decision, to see if their style suits what you are after.
And don't hire anyone who hasn't got a portfolio to show to you.
Here are some great examples of professional photography portfolios.
Not making a shot list.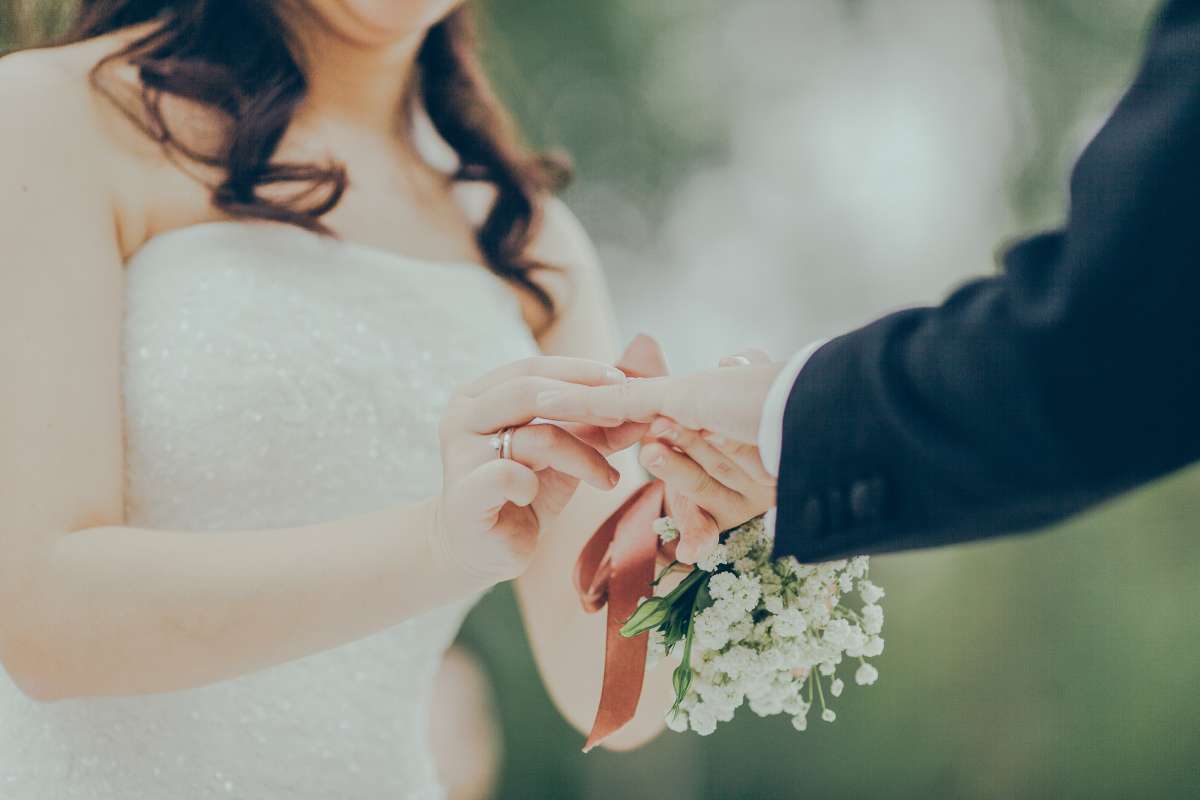 A professional photoshoot is the result of a conversation between you and your photographer.
They need to understand what you want from them, and you, in turn, need to understand how they work and what they will be doing.
A great way to start this conversation is by preparing a shot list – that is, a list of the photos you need to have and also ones you'd like to have if it is possible to do. A general outline of the event may also be useful – anything you think will help the photographer to understand what you want from the shoot.
Putting it in writing helps you clarify what you mean and makes it much easier for the photographer to be clear about what you want to achieve from the booking.
If you can do this a few days in advance of the shoot and get it to the photographer, then that is even more helpful, as they have a clear picture of the day even before they arrive.
A shot list is a basis for the photographer to then ask any questions they may have to further understand what you want as your photographic outcome.
The clearer the understanding between the two of you, the easier the shoot will go for everyone concerned and the better the results will be.
Not cooperating or trusting your photographer
Carrying on from the last point about a photoshoot being the result of a conversation – remember that a conversation is a two-way communication.
Once your photographer understands what you want, they may have suggestions that will improve the shoot and the results, or they may have to explain why something cannot be done the way you want (or that it can be, but that it won't look how you expect).
They are the ones with the experience, and they will bring all of that to the shoot. Remember that if your professional says something needs to be changed, it's not because they are awkward – trust them – they know what they are doing. And they want the best photos just as much as you do because their reputation as a photographer depends on it.
So when your photographer is saying something about the shoot, listen to them.
Cooperate when asked to. Trust them when they explain a point to you. It will make a positive difference to the photos you get as a result.
Not keeping the same photographer or agency for multiple shoots.
This will not apply to every circumstance, but if you are in a corporate situation and require multiple photoshoots over days or months, stick to the same photographer, where possible, if the consistency of style and quality is important to the results.
Multiple photoshoots for branding and marketing, for example, can be required several times a year in some cases, so a consistent style and tone needs to be maintained.
Sometimes an agency may supply a different photographer to different shoots, but usually only if they have consistent standards that are understood by all their professionals, which means the result will be the same.
Not hiring a videographer.
This is another point that won't apply to every scenario, but if you are hiring a photographer, then consider whether a videographer would be of benefit as well.
Hiring both together (if that is an option) makes sense from both a budget perspective and from a working one as well.
Often, video footage will add a whole new dimension to an event which can be used separately or intermixed with the photographs for creative presentation. Here at Vogue Ballroom we have compiled an exclusive list of Melbourne Wedding Photographers to help capture your special day
If an event is worth photographing, then it is probably worth videoing as well. This is true in many circumstances, from weddings to real estate sales to corporate events.