You've narrowed down the wedding venue, sorted the dress, and even got your skin care prep down pat - good one! Now you just have to deal with the biggest question of all: How on earth do you pick a makeup artist?
TBH, it's almost as daunting as finding your soul mate. After all that pinning and planning, the last thing you want is to look back at these memories and hate your makeup look.
Luckily, the work of a good makeup artist who specialises in bridal beauty can work wonders – and thanks to their expertise in wedding day makeup, they'll be able to make sure you look good in every one of your zillion wedding photos.
So where do you start? How do you find 'The One'? If you've tried searching 'bridal makeup artist Melbourne' or 'best bridal makeup artist near me' in Google, we guarantee you're going to be feeling completely overwhelmed. But don't stress, we've got you covered!
Rather than rocking straight up to a beauty salon and asking about their services, or trawling the web for ideas, word of mouth is probably the most reliable way of securing a makeup artist whose skills, talents and price match your beauty goals and budget (just remember – quality bridal makeup doesn't come cheap!).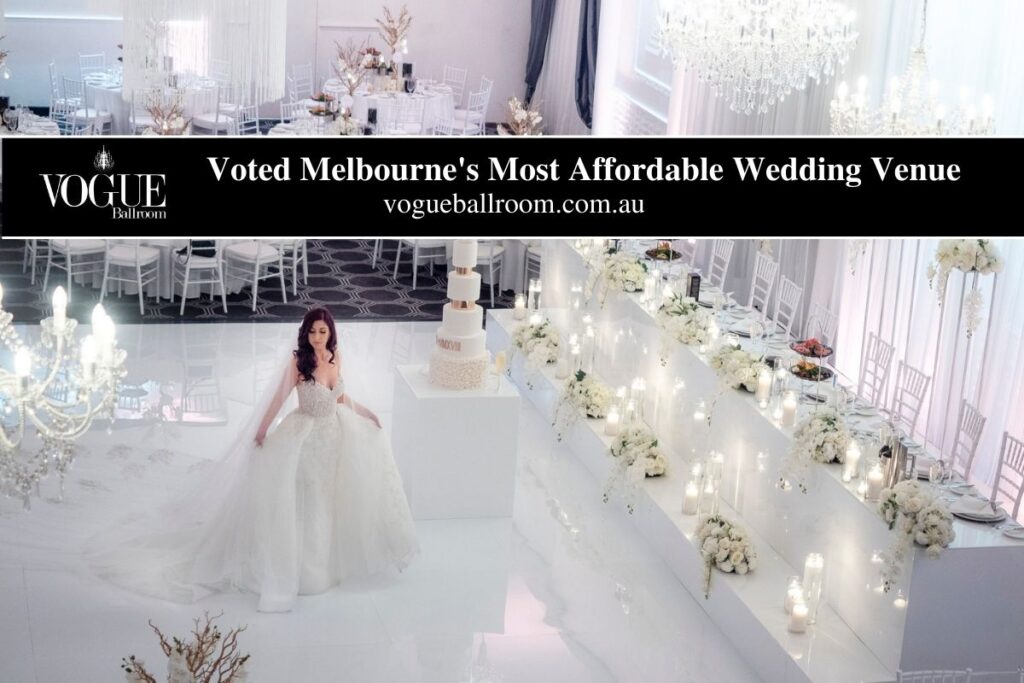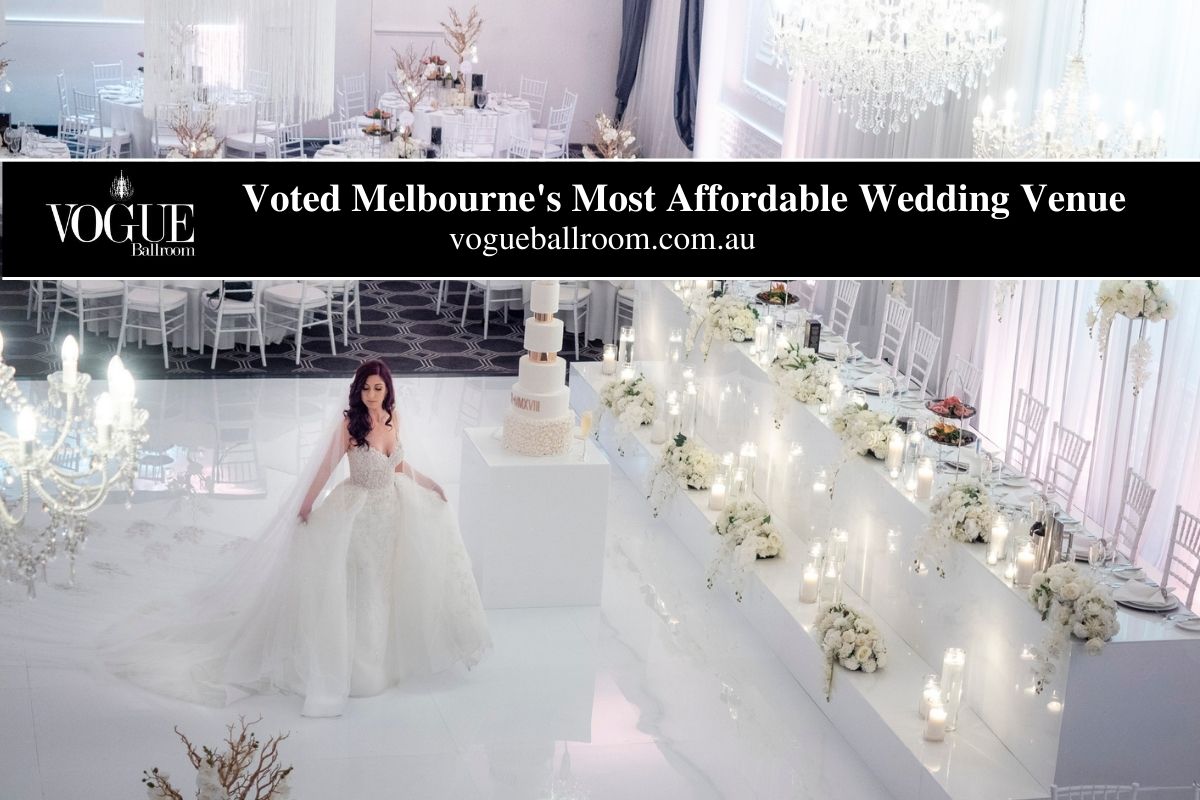 We've spoken to our family, friends and co-workers to find out their firsthand recommendations for the best professional bridal makeup artists. The best part? They're all local.
Located in Melbourne, Victoria and on the hunt for a trusted wedding hair and makeup artist to create your perfect bridal look? Look no further! Here are the top 10 most popular Melbourne wedding hair and makeup artists as ranked by their customer reviews.
List of Wedding Hair and Makeup Salon in Melbourne, Victoria [2020]
Frequently Asked Questions About Wedding Hair and MakeUp
Emilly Hadrill Hair Extensions & Salon - Wedding Hair and Makeup Salon Melbourne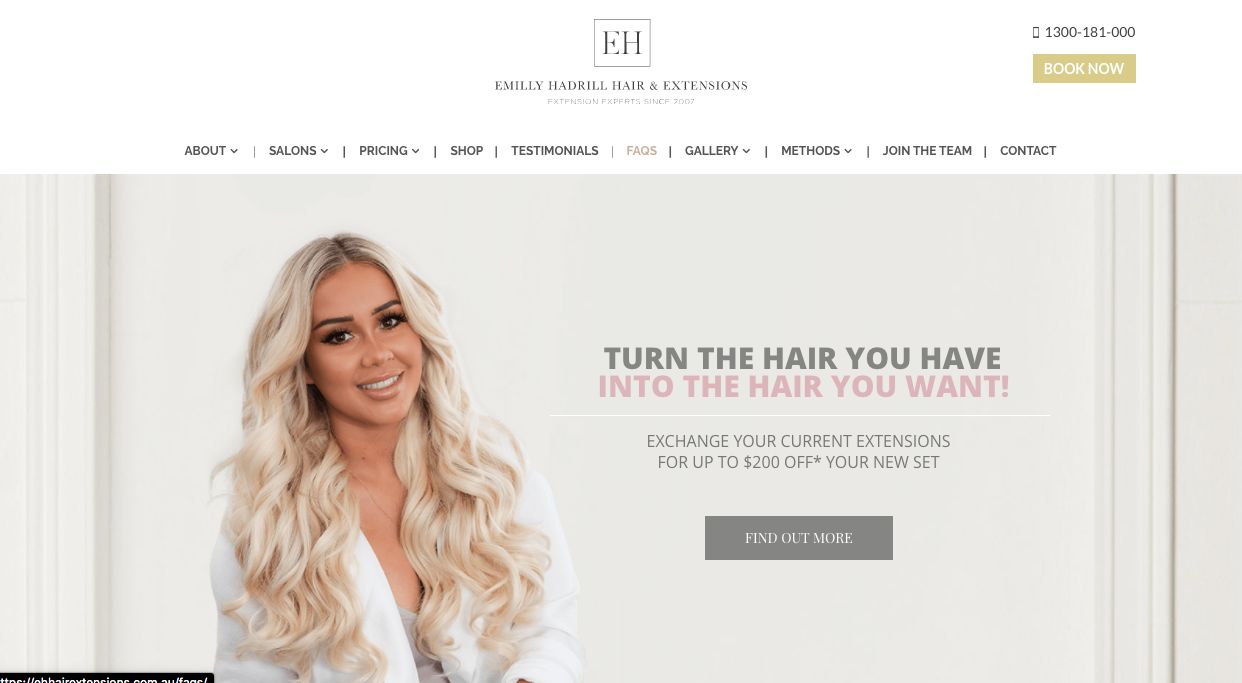 1300181000
Why Is Emilly Hadrill A Trusted Name In Hair Extensions?
I began my business in 2007 after personally discovering how hair extensions could enhance my appearance and give me longer, natural looking hair. Being frustrated with my naturally fine hair which would never grow past my shoulders, I turned to micro bead extensions in the hope of thickening and lengthening my hair whilst retaining a natural look.
After a quick and straightforward 90-minute appointment, not only did hair extensions give me the look I was wanting, I also walked out feeling more confident than I ever had been. I fell in love with hair extensions because of the way they made me feel, and the way they made me look. I could walk down the street and know that even if I wasn't wearing makeup or my best clothes, at least my hair looked great.
This led to an extreme passion for extensions and I wanted to learn everything about them and what was possible when applying them. I went through various training courses to learn multiple methods and best practices and continued to work on improving and developing my extensions knowledge and skills.
What I found was that salons didn't really understand how to get the best result with hair extensions for their clients- whether it be effectively blending colours or cutting the extensions into the natural hair to give a natural and beautiful effect.
I took the leap, and started Emilly Hadrill Hair & Extensions so that I could use my knowledge to develop a salon that specialises in hair extensions to give clients, like you, the look they want, helping them feel more confident than ever.
Today we have three salons around Australia with a team of 20 talented and experienced hairdressers who love performing transformations every day that leave clients with a grin from ear to ear. By focusing on quality and not quantity, and ensuring we are further perfecting and improving what we do each and every day – we provide a level of service which has been the major growth factor to now have three salons across two states.
5 Ways Emilly Hadrill Hair & Extensions Can Help You
We're Extension Experts
Our salons have been designed from the ground up to specialise in hair extensions and colouring. A lot of salons offer hair extensions, but only as one of their many services. At Emilly Hadrill Hair & Extensions, we do them day in and day out.
We've spent over eight years fine tuning our processes and technicians so that we provide you with a detailed consultation to determine which method of extensions suit you. We always deliver immaculate application and proper maintenance and after care.
All of our team are experienced hairdressers and have a true passion for long-hair styling with extensions. They've all completed our detailed training on the selection, application and maintenance of hair extensions and are true experts in the field.
We Have Premium Hair And Colouring Products
We've taken the time to trial all the different brands of hair extensions and colour products on the market until we found the premium products that gave the best results. We now exclusively use J'adore Hair Supplies for our hair extensions and care products, while using the leading colour brand L'Oreal for all our colours.
All our hair is 100% Remy, which gives a much better result as the hair cuticles are intact and running in the same direction. We stock multiple options to suit different budgets, and hold a large range of stock, meaning we can give you the best colour match for your hair.
And by using our team's skills and experience with L'Oreal's multitude of colour options we can find the right shade to make your extensions look completely natural.
We Offer All The Leading Application Methods…
The best method of applying hair extensions depends on you and your lifestyle. To make sure you get the most suitable application for you, we offer and have specialised in all the leading application methods.
This includes beaded extensions, tape extensions, and weft extensions.There are pros and cons with all these methods, but by offering all of them we can make sure you get the one that suits you and your hair type.
One of our experts will identify the best method for you at your consultation.
Proper Maintenance And Aftercare
Maintenance is vital for the longevity of your hair extensions, but it can be daunting and confusing to know what you need to do. We make sure you're educated on the proper maintenance and aftercare process, and we support you with that process every step of the way.
You still need to take responsibility for your maintenance and aftercare, but we give you a step-by-step guide on what you need to do. As well as guiding you we offer the leading range of care products that have been designed specifically for hair extensions from our premium hair extensions provider, J'adore Hair Supplies.
We'll also make sure you're booked in at the right time for your maintenance appointment with your hairdresser, who is one of a team of highly-trained experts on how to maintain your hair extensions. This helps to make sure your extensions remain looking as good as when you first had them done, for as long as possible.
All Provided In A Beautiful Environment
All our salons have been designed to offer you a comfortable and beautiful environment for you to relax. This is your time to be pampered and spoiled, to get away from it all while we complete your hair transformation.
You'll be looked after by a team of professionals from being greeted on arrival with a beverage of your choice, to sitting down with your stylist for a consultation before anything is done to make sure we understand exactly what you want and you understand what we're doing and how much you are investing.
We want you to be comfortable while your treatment is being completed and will make sure you fully understand how to maintain your hair once you leave the salon.
We aim to be one step above your normal hair salon. Our exceptional service and outstanding quality are built with YOU in mind. We do everything in our power to ensure your hair is exactly what you wanted, and we do everything to ensure you're completely delighted with it.
Magical Makeovers Wedding Hair and Makeup Melbourne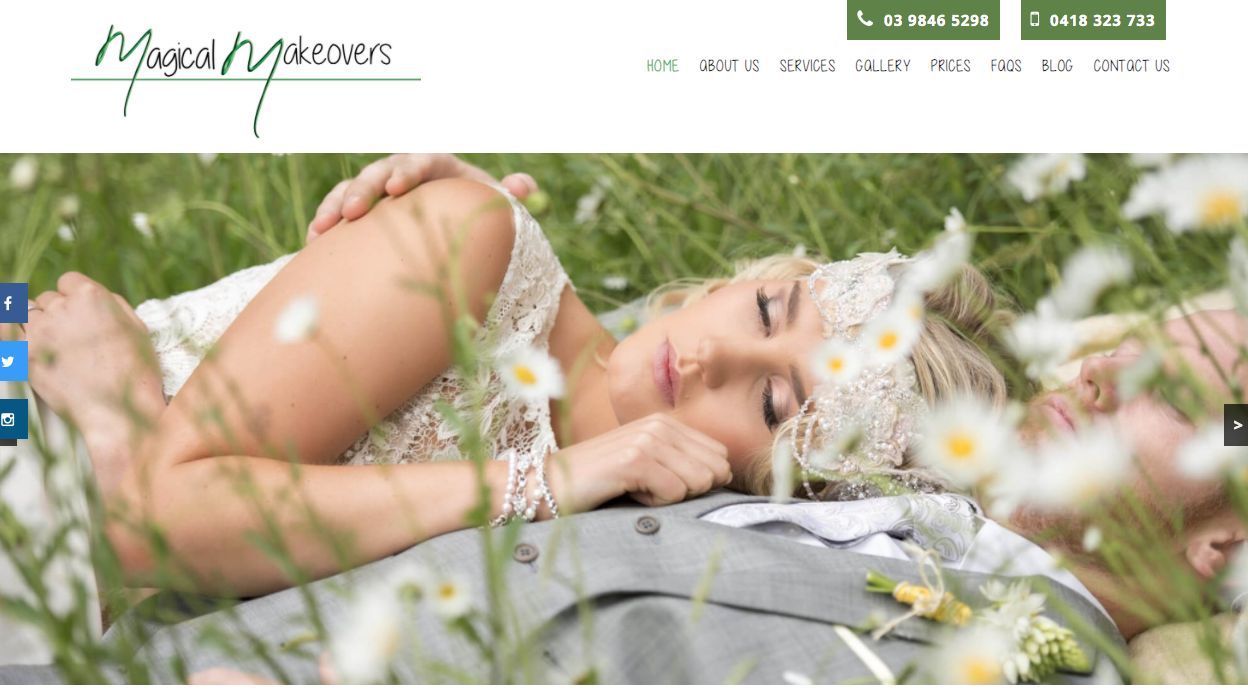 0398465298 / 0418323733
ABOUT US
Rhonda began the Magical Makeovers team in 1994 after realising a real need for a mobile hair and make up service in Melbourne. In late 2010 Kerrie took over the reigns marking a new and exciting stage in the Magical journey. With a high standard of work being a pre-requiste, they have a professional team of experts in their field. All artists are interviewed, their portfolios and resume's scrutinized and they are then chosen on their wedding service expertise before being "invited" to join the team.
With well over 8,000 weddings to their credit, most of their current work comes from referrals from previous brides.
They have worked extensively in many areas of the fashion industry, film, TV, theatre, catwalk, photo shoots for many magazines, glamour photography and many are teachers of their craft. They are highly recommended by their peers and other wedding Industry professionals.
Their expertise in wedding hair and make up and dedication to their Brides is second to none – you will be delighted with the results.
So, Sit Back, Relax & Enjoy !
MAKEUP
From full on Glamour to natural "hardly there" make up – the choice is yours
Our talented makeup artists have experience in all areas of their industry. Apart from their bridal work, they are frequently employed for Fashion Week, Feature Films, Theatre productions, Editorial shoots, All Television stations and Catwalk; their expertise is extensive. Widely used for photo shoots in magazines, including Melbourne Wedding and Bride, Your Local Wedding Guide, Wedding & Bride, and The Complete Melbourne Wedding Guide. They have also worked with many celebrities especially Brownlow medal, Logies, Spring Carnival, Carols by Candlelight, to mention a few.
Make ups will last throughout your wedding day, with the exception of an occasional "touch up" of lipstick and powder. They are designed for colour, black and white, day time, night time photography.
We offer conventional makeup application and Airbrush makeup. Airbrush makeup provides a near flawless coverage by minimizing skin imperfections while giving skin a beautifully natural finished look. That being said, our conventional makeup artists also do flawless work and provide excellent coverage. It depends on each individual and their skin. All the airbrush artists do both.
Please remember that the most expensive artists are not necessarily the best and the cheapest make up artists may not have the experience or expertise needed for a perfect make up. You do not need a heavy "caked on" makeup for photos and you do not need to purchase expensive touch-up makeup kits
TRIALS
Most brides prefer to have a trial or practice run with hair and make up prior to their wedding day. It is not essential, but to make sure that you will be happy on the wedding day, a trial is advisable.
Trials for bridesmaids are optional but we do offer them a FREE CONSULTATION at the brides' trial when we go through colours, styles and take notes of their requirements. If a bridesmaid requests a trial, we are happy to oblige!
Our artists will help you make informed decisions on the styles you want. They will LISTEN to your requests and will offer lots of helpful advice and ideas when asked. However, the final decision on the style is yours. They are there to give you the guidance you need without insisting that you have the style they choose for you.
They will write up a schedule of appointment times and costs for each person at your trial.
The person who does your trial will also be doing your hair and / or make up on your wedding day. A deposit paid at your trial, will secure your booking with her for the day.
MOBILE
In most cases, Magical Makeovers ARE MOBILE TO YOU FOR YOUR TRIALS AND ON YOUR WEDDING DAY.
Our mobile service is efficient and time effective with NO LOCATION FEES within the Metropolitan Melbourne area as we don't believe that we should be paid to "drive to work". However with high petrol costs and tolls there may be a small fee to cover some travel to longer distances.
Some of our artists have a salon or studio at their home, so you may like to visit them to have your trial. The choice is yours.
Most photographers prefer a mobile hair and make up service to your home or hotel, as this eliminates the problem of you arriving home late from a salon. Our team work efficiently together; working side by side keeping to their schedules to ensure that you are not only ready on time but without any stress. The team are very friendly and make your time together very easy and pleasant.
You simply sit back, relax, and enjoy being pampered, without rushing to appointments in another suburb. Mobile is the ONLY way to go on your wedding day!
HAIR
Our Hairdressers and stylists cover a wide range of styles for you to choose from; formal elegant updo's, understated romantic buns, braids and glamourous waves to name a few. They have extensive experience in hairdressing and have become recognised wedding industry specialists in formal styling and bridal work. They are constantly updating their skills with regular training to keep up with the latest trends and techniques.
You can ask them to bring along a portfolio or magazines to your trial, or you can do some research before your trial to have some ideas ready to be discussed and trialled. We highly recommend using our Facebook pages as well as our Gallery on the website to get some ideas. If you have your own hair extensions that you wish to work into your style, our hairdressers have extensive experience in this area. We highly recommend using human hair pieces to allow us full creative license to design your look efficiently.
Your trial can go up to 2 hours for you to try a couple of different styles. We are very patient and do not mind you changing your mind to try a different style if the first one is not what you want. We understand that a formal hairstyle is not something you are used to, so it can take some time to get it just right. We will work WITH you to get the perfect hairstyle for your wedding day.
Miss Aimmey Wedding Hair and Makeup Melbourne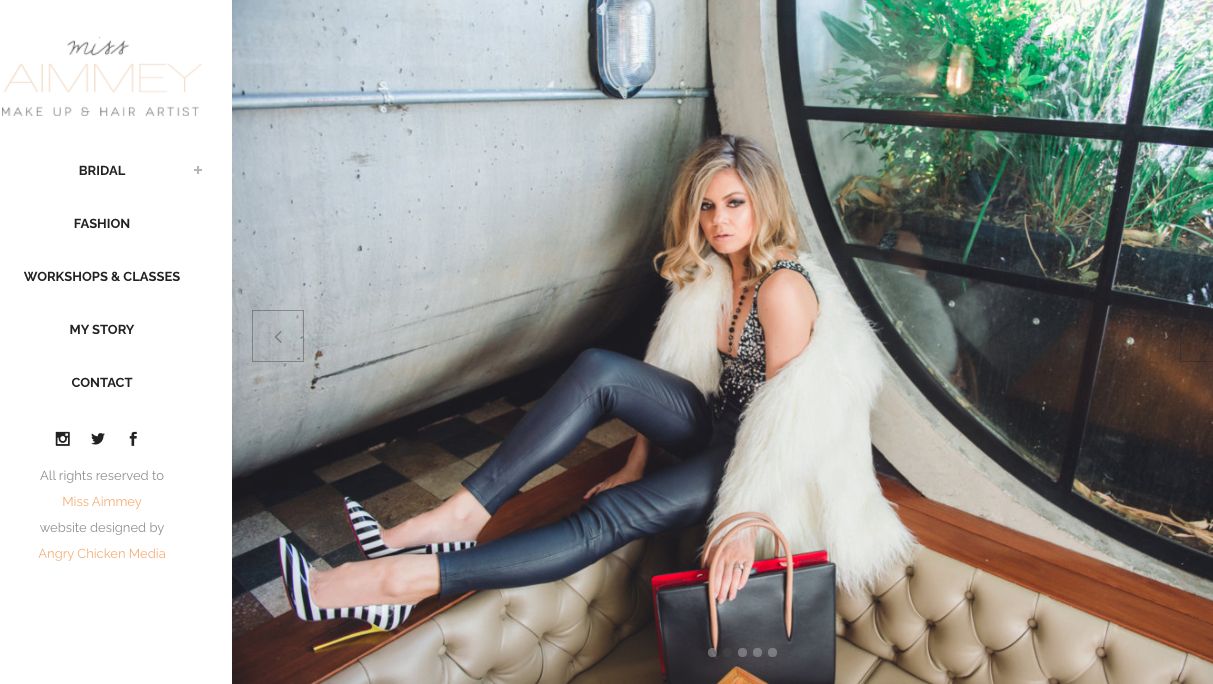 432257895
After realising the corporate world just wasn't for me, I decided to follow my heart and complete a certificate in Makeup Services. It has always been my dream to make others not only look beautiful but also feel beautiful. I love that makeup can draw out someone's natural beauty and enhance their features whilst instilling self-confidence. I always want to meet my clients needs by creating a style that's not only stunning but also comfortable. I only use the best quality makeup brands including MAC, Chanel, Bobbi Brown, NARS, Tarte, Too Faced and many more.
Based in Melbourne Australia, I am happy to travel anywhere. This is my step towards what I thought could only be a dream. I believe that the only limitations you have are the ones that you put on yourself. My passion truly lies within the makeup world whether it's at a fashion shoot or a wedding day, I just love what I do.
MISS AIMMEY'S BE-YOU-TIFUL WORKSHOPS.
My dream has always been to empower other women to be able to look as beautiful on the outside as they are on the inside. I love sharing what I know, as nothing makes me happier than seeing others feel good about themselves.
The workshops I hold are for 4-5 participants and i will demonstrate different looks on a model for you to follow. I will show you how to apply a look that can take you from day to night. You will be applying makeup on yourself using your own makeup and tools as i truly believe this is the best way to learn. Any additional tools or makeup that you don't own, I will happily provide.
I encourage interaction within the class & hope that you feel comfortable enough to ask as many questions as you need. By the end of the workshop, you should be able to confidently apply your own makeup.
Stay tuned for my 2017 workshops and if you are interested please send me an email to register your interest as I also hold private workshops via the contact form.
MISS AIMMEY CLASSES
My classes run similar to that of the workshops but are generally one on one so you get that personal touch. I love teaching others how to do their own makeup as it really is a powerful tool in not only lifting your self esteem but it's also a useful life skill that we don't generally get taught. These classes will be tailored in order teach you how to apply your own makeup by using your own makeup and tools, as well as being able to answer all your questions that would only be possible via a personal session. During the class you will be treated to 3 hours of learning how to apply makeup using different techniques suited for your own face and how to use all the products you own or are wanting to try.
If you'd love to set up a class with me, please send me your interest via the contact form.
Princess Brides Wedding Hair & Make Up Melbourne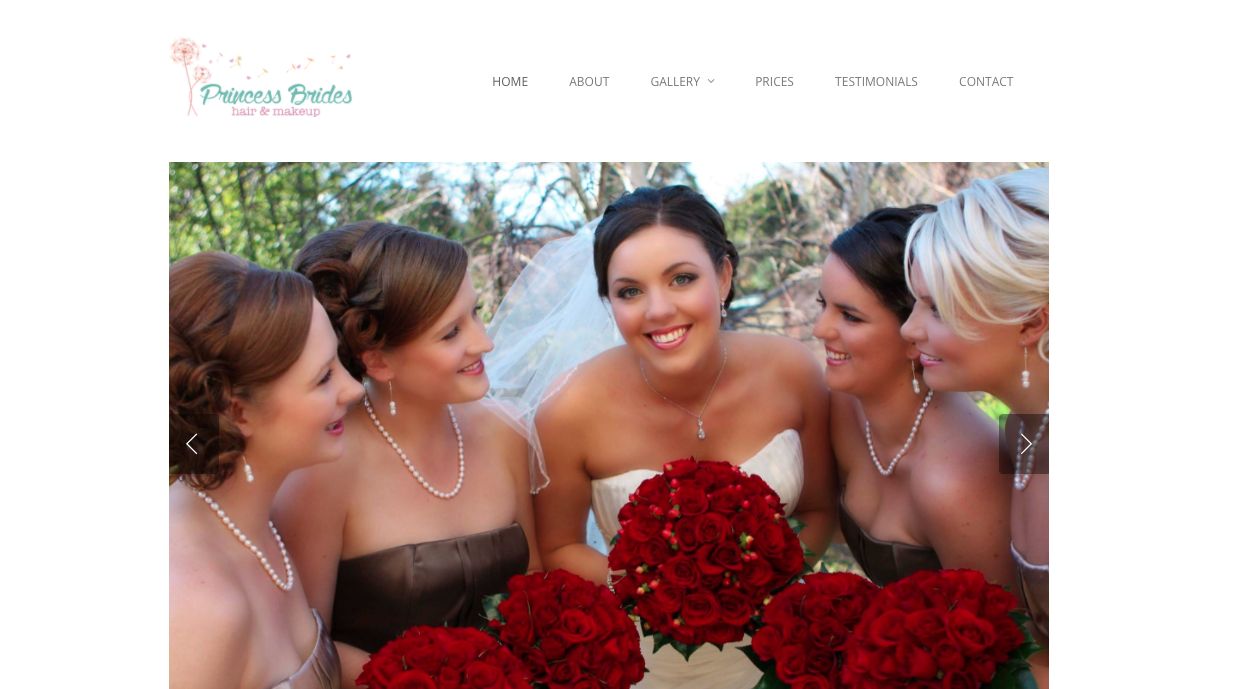 414303500
About Princess Brides
The team at Princess Brides understand the importance of creating a look that is not only perfect for your wedding day but that will also be captured flawlessly behind the camera lens. We also understand that not all brides are the same, so it is crucial as a makeup artist to be able to create many looks.
We begin with your bridal consultation and trial application, where we will collaborate to create a precise look that will highlight your features and your natural beauty. It is our mission to listen, understand, collaborate and create a look that is perfect for you and your bridal party. Of course providing a fully mobile service, your Princess Brides makeup artist and hair stylist will come to you at the trial and of course the location on your Wedding day.
Our credits include film, TV, fashion and catwalk along with many Bridal Magazine shoots.  However, above all, our passion is being able to create the picture perfect bride for both her photographs and her guests.  That's what we do best!
In choosing Princess Brides, you can be assured you will look your ultimate best on your special day. We are committed in delivering stunning results with affordable beauty styling packages for weddings and special events.
Your next step is to book a trial. This is done in the comfort of your own home, and the wedding day too. We will design your perfect look and try a couple of styles. We take into consideration your dress, bridesmaids dresses and veil, tiara or head piece etc. Also flowers, jewellery any ideas you have collected and the theme you wish to create be it modern or traditional. Once your look has been created a schedule of your special day with times, costings and helpful hints and tips will be given.
Victoria's leading hair and makeup agency
Princess Brides is home to some of Melbourne's most talented wedding makeup artists and hair stylists. With more than 15 years experience in the bridal industry, Tania and her team of highly professional and dedicated staff are committed to producing the most exquisite results, so you can relax in the knowledge that you will look absolutely amazing!
Lucie Stauff - Pro Mobile Hair & Makeup Artist - Wedding Hair and Makeup Melbourne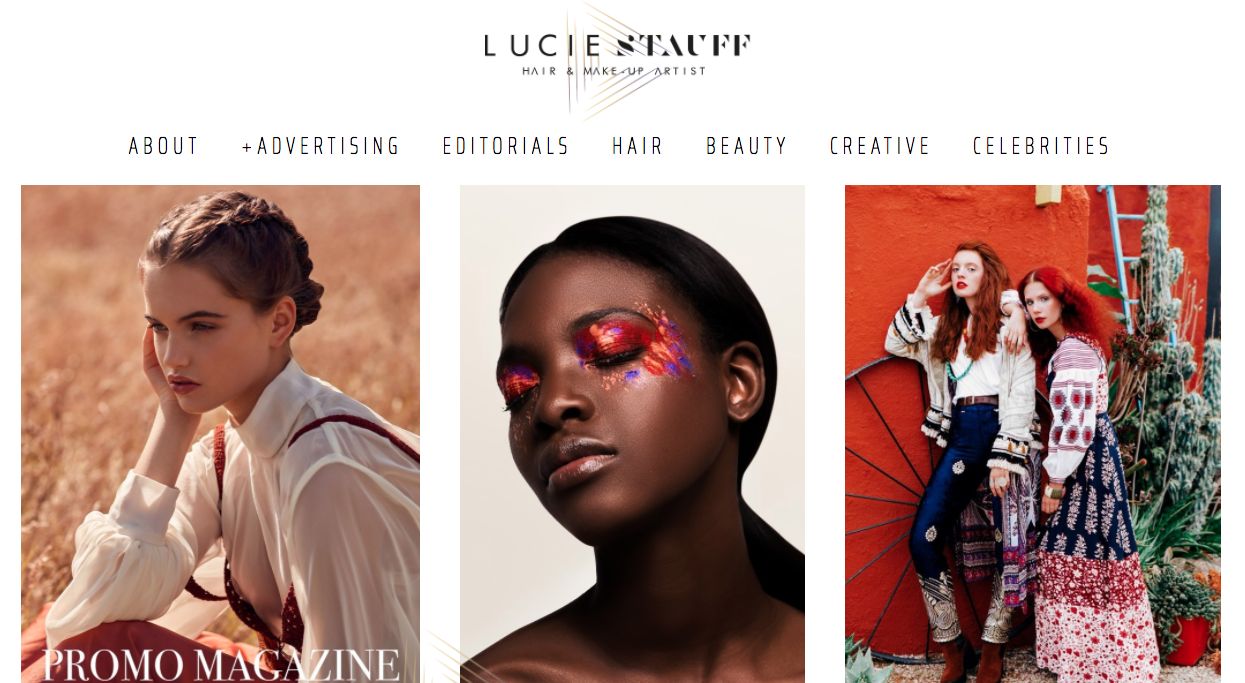 490362747
Lucie STAUFF is a Freelance International Hairstylist & Make-up Artist with over 10 Years Experience.
French-born & Melbourne-based.
All started when she was 16 yo and decided to become a Make-up Artist
The art of make-up to create an image was a revelation for her.
After followed training in Beauty Therapy, she realized her dream at 21 yo
by doing the make-up school international "Make-up Atelier" in Paris.
She lived and worked as a freelance hair & make-up artist in Paris for 3 years.
Worked in audiovisual, doing advertising TV, Celebrities Interview, Video clip, short movie...
Catwalk for Miasuki, Gellé Frères , Hermès & Naf-Naf
And done some editorials such LUI Italy, Conde Nast Traveler, Luxe Infinity, Fashizblack...
Quickly during her work, she's become passionate about hair too so she followed the full
training of Agathe Segura in Paris, specialist of hairstyling studio.
After that, she moved to Melbourne, working for campaign, lookbook, video & events
for some of well known Australian brands.
She is a creative, passionate & energic artist using the makeup and hairstyle to tell a story, revealing emotions,
sublimate the model ...
During her free time, she's doing abstract painting on canvas and she likes to explore nature.
Makeup by Sophie McDermott - Wedding Hair and Makeup Melbourne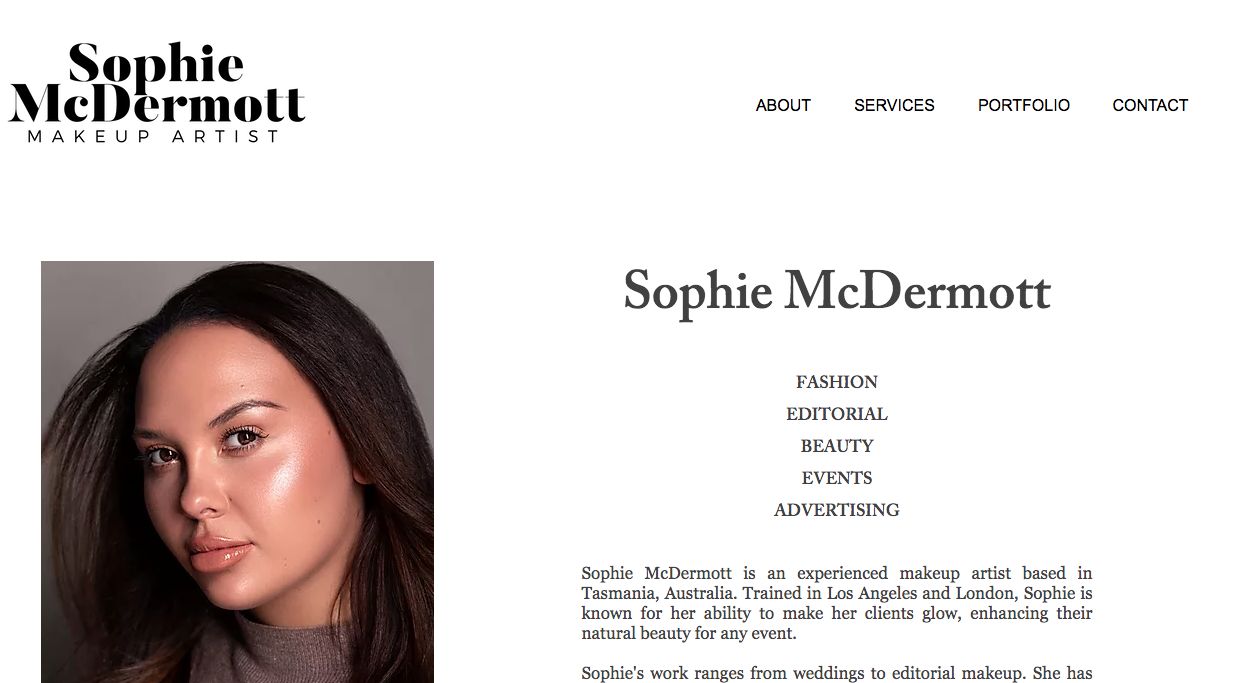 sophiemcdermottmakeupartist.com
459065096
Sophie McDermott
FASHION
EDITORIAL
BEAUTY
EVENTS
ADVERTISING
​Sophie McDermott is an experienced makeup artist based in Tasmania, Australia. Trained in Los Angeles and London, Sophie is known for her ability to make her clients glow, enhancing their natural beauty for any event.
​Sophie's work ranges from weddings to editorial makeup. She has been included in publications such as Institute Magazine, Solstice Magazine, Veneno Magazine, and Cheads Magazine.
​Sophie's client list includes:
Swayze and the Ghosts, FRM Model Management, Guetcha, IMG Male Models, The Hunted, Tricia Brink Model Management, Scout Model Management, Vivien's Model Management and Viktoria and Woods.
​Wedding Day Services
Makeup Trial
A 2 hour consultation and makeup application - $100
​Bridal Makeup
1.5 hour bridal makeup application that includes a set of lashes, if desired - $150
​Brides will receive a mini lipstick in their shade for touch-ups throughout the day as well as a face mask for post-wedding pampering, free of charge.
​Bridesmaids and Mother of the Bride Makeup
1 hour of makeup application - $100
Lashes - $10
​Flowergirl
A natural-looking makeup application - $50
Free for flowergirls under 12 years old
​Please note that travel costs may apply depending on location.
The Hair Lair Studio - Wedding Hair and Makeup Melbourne
thehairlairstudio.com
406288630
NATALIE ROMAN (OWNER)
I remember wanting to pursue a career in the salon industry since I was in middle school. Finding myself in the bathroom for countless hours doing my hair as well as my sisters and friends as a normal pass time, with very little resources I was always excited with the results of every creation. From using my mom's aluminum foil, to grocery bags to get the right results was pretty normal to me.
Being a hairstylist allows me to do the two things i'm passionate about, art and making people feel beautiful. Before venturing out on my own as the owner of The Hair Lair Studio at South Park, I had gained my experience behind the chair at Modern Salon and Spa for a little over 7 years. Where I learned professional styling, master coloring, hair painting (also known as Balayage), razor cutting and keratin treatments. In doing so, I was priviledged to also become an educator for different color and cut techniques throughout the US.
The industry continues to inspire me to continue my education in learning new fashion trends and techniques to provide my clients with exceptional service. I enjoy taking time to build long lasting relationships with my clients and understanding they have a choice on where to get their hair done.
Highly qualified training I have completed include American Balayage with Beth Minardi, Hair Color Magic with Lupe Voss, Razor Cutting with Geno Champman, Hair Perming with Lisa Vann, Updo Styling with Allen Ruiz, Intercoiffure NY, CosmoProf Beauty Charlotte Fashion Focus and many more.
Taking time to truly listen to my clients is key to ensuring every experience is relaxing and enjoyable.
When not behind the chair, I enjoy spending time with my family, singing (karaoke is my favorite) and cooking for my family and friends.
I truly enjoy educating my guests and, even more, offering a whole new world of ideas & possibilities! I provide skillful, personalized, and devoted customer service. You will leave feeling youthful, renewed, rejuvenated and, most important,  valued. I offer a variety of salon services, including cut, color, keratin treatments, hair botox and styling services to fit your lifestyle needs.
Also offering coffee, tea, water, soda, red or white wine, and local beers complimentary.
HAIRCUTS/BLOWDRYS
Childs (10 years and under): $30
Womans Haircut: $45
Mens Haircut: $40
Bang Trim: Complimentary for existing guests
Neck Shape up/Shave with Hot Towel: Complementary for existing guests
BLOW-DRY/FINISH
Blow-dry: $40 & up
Flatiron: $10
Curling Iron: $10
COLOR
New Growth/Root Touch Up: $65 & up
Demi-Permanent Color: $60 & up
Permanent Color: $80 & up
Partial Highlights: $100 & up
Full Highlights: $150 & up
Balayage/Hair Painting: $130 & up
Fashion Color: $50 & up
Toner: $40 & up
TREATMENTS/CHEMICAL SERVICES
Hair Botox (lasts up to 3 months): $150 & up
Keratin Treatment (Keratin Complex)(lasts up to 6 months): $250 & up
Same Day Smoother (Express Keratin)(Lasts up to 2 months): $150 & up
Bang and Spot Treatment: $50 & up
Relaxer Touch Up: $70 & up
Virgin Relaxer: $90 & up
HAIR EXTENSIONS
Hand-tied hair extensions (Babe Hair) (Lasts up to 3 months): Price will be determined after consultation
SCALP/HAIR TREATMENTS
Scalp Treatment: $15
Hair Treatments: $20
Kristina Canzoneri Wedding Hair and Make Up Melbourne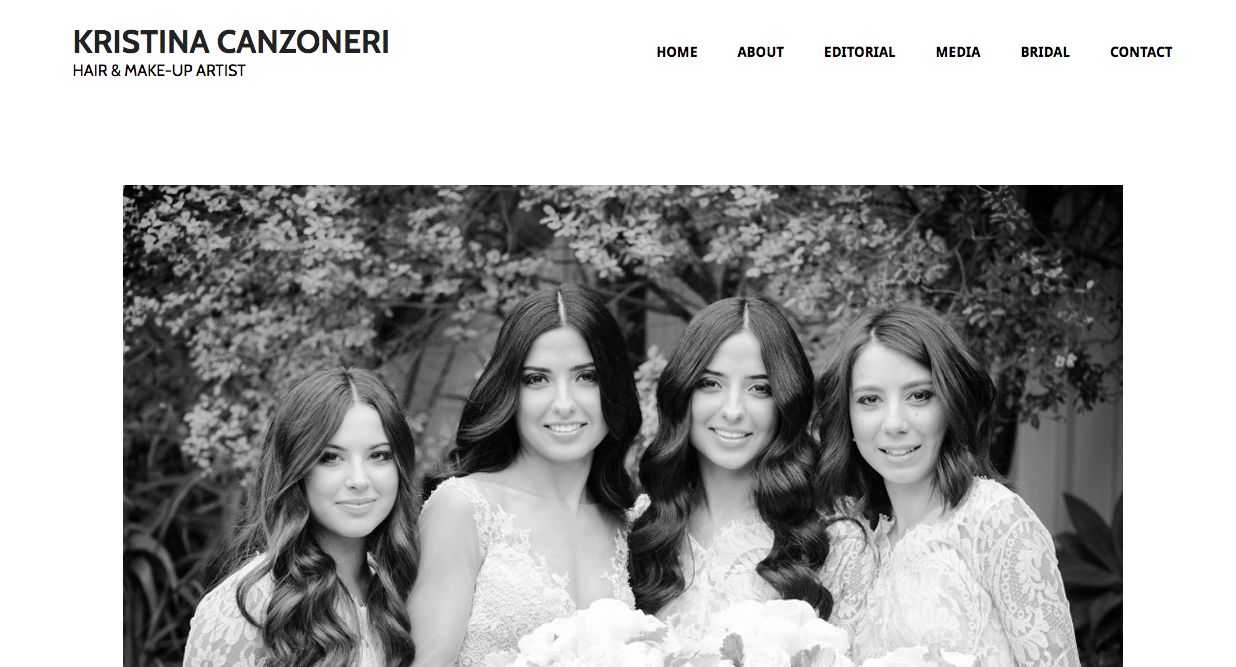 413236982
Kristina Canzoneri (Simeoni) is a multi-faceted professional Makeup artist and Hairdresser who is based in Melbourne, specialising in Television, Bridal, Fashion, Advertising and editorial. She is sought after in the Industry due to her eye for fashion and knowledge of the latest trends. Kristina is known for her attention to detail and her passion lies in creating unique & distinctive looks for her clients by emphasising their natural beauty.
Kristina is a freelance professional whom also has her own home based salon with regular clientele and offers a range of services which include hair colours, haircuts, hair styling & make up.
Kristina prides herself on offering her clients a bespoke service whether it be at her home salon for a colour & cut or a sentimental special occasion such as your wedding or a special event.
You are guaranteed she will only use professional, luxurious products that are carefully selected for their quality and suitability. She is able to provide her clients with a dependable, detail-oriented and professional experience. She is located in inner Melbourne, however travel is easily accommodated for your special day. Kristina also works with a highly skilled team of Makeup Artists and Hairstylists whom are fully equipped to service large parties, to ensure your wedding day goes as perfectly smooth as envisioned.
.
Kendal Deckert Wedding Hair and Make Up Melbourne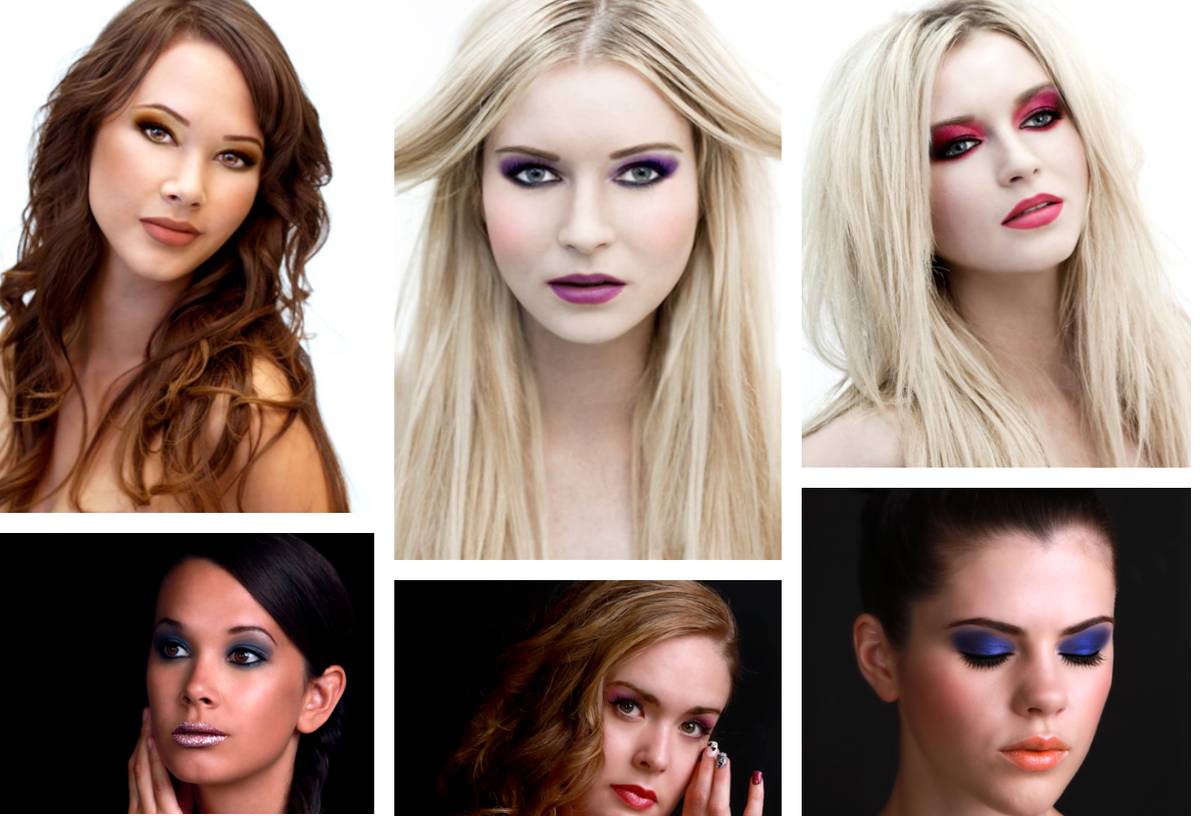 448500477
About Kendal
Professional make-up artist, Kendal Deckert, started her passion for all things beautiful as an artist and interior designer. Morphing her design eye from interiors to faces was easy and the results spectacular. Her extensive training in art, design, decoration and cosmetics has lead to an impressive career as a make-up artist for film, television and photography across the globe.:
Her eye for detail and impeccable application lead to being chosen as chief make-up designer and brand ambassador for Models Prefer cosmetics.
Using only the best quality products, Kendal comes to you & works with you, using her passionate, warm & down to earth personality to create a unique look that will have you glowing inside and out.:
Priding herself on attention to detail, expert makeup knowledge & creativity, Kendal will make your experience not only enjoyable and stress free, but one you will never forget.:
'Kendal Deckert truly puts the "Artist" into Makeup Artist. You leave her thoughtful hands feeling like a priceless work of Art.' Maureen Smith, Producer of Shipbrecht Theatre Productions, Toronto, Canada.:
Kendal's work has been featured in: Wedding Bells, The Knot & Complete Melbourne Wedding magazines.
"ABIA's Designer of Dreams Awarded Kendal- Top 5 hair stylist & Top 10 Makeup Artist Nationally from 2010-2013 (Number One Victorian Makeup & Hair Artist)".
Trials
Makeup & hair -$180
Just makeup or just hair trial $90
Please note:
Trials are conducted at the Artist's home
Please bring pictures of makeup/hair styles you like, your dress & any other details which help us to design your makeup/hair
Any subsequent trials will be charged at full price
A deposit of $100 per Artist is required to be paid upfront to confirm your booking. If you are having a trial the deposit must be paid within a week of the trial
Deposits are non-refundable if cancellations are made 7 days after the booking date
Makeup Costs (per person):
1 person - $150
2 people- $130
3+ people- $115
Flower girls Complimentary
Please note:
There are additional charges of $20 for false lashes
Hair Costs (per person):
1 person $150
2 people $130
3+ people $115
Flower girls $40
Please note:
Travel charges may apply
Parking in the CBD is to to be organised for our Artists
Early starts before 6.30 am incur a $35 charge per Artist
Makeup Lessons:
Learn how to look your best using your own makeup!
Tania Aliaga Wedding Hair and Makeup Melbourne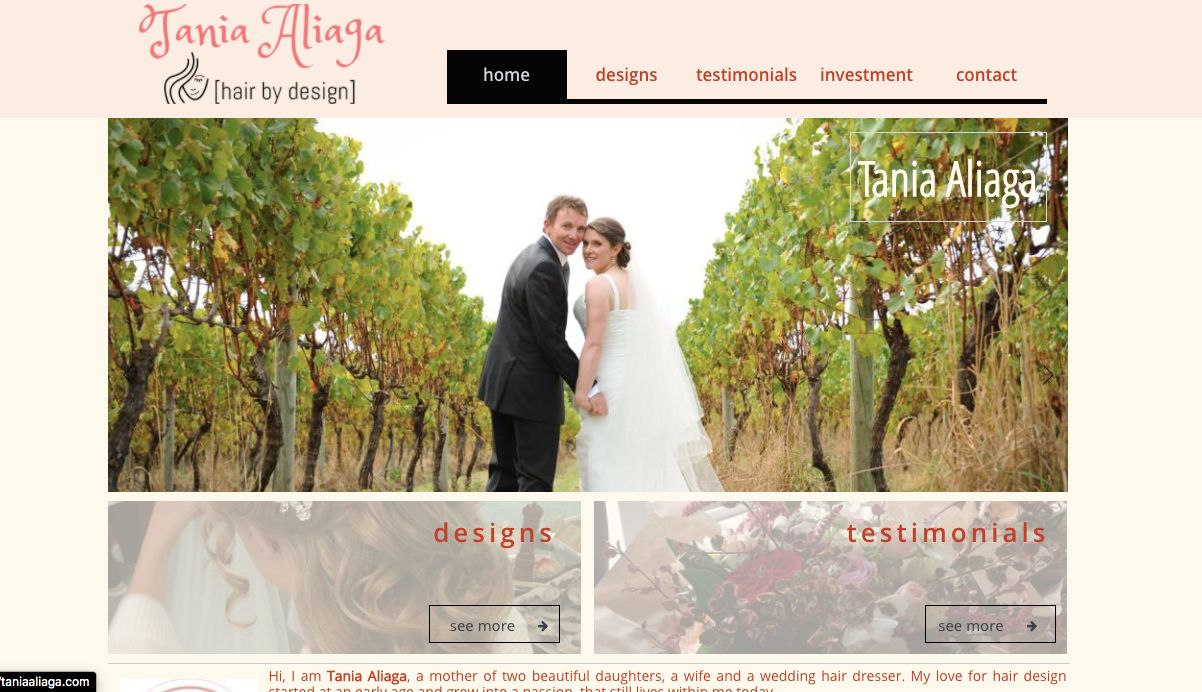 414233572
Hi, I am Tania Aliaga, a mother of two beautiful daughters, a wife and a wedding hair dresser. My love for hair design started at an early age and grew into a passion, that still lives within me today.
I find it fulfilling to help Brides complete their special day, with a hair design that suits them and their surroundings. It brings me great pleasure, to be a part of someone's wedding, and to know I helped create a perfect memory.
I have been in the business for more than 20 years and with every wedding I promise to bring to the table, my professional knowledge along with my personal experience, in creating that special hair design, to suit YOUR big day!
​My talents in hair designs, include: vintage styling, soft unstructured hair and braids.
Contact me today so we can have a chat and work out your wedding hair design needs.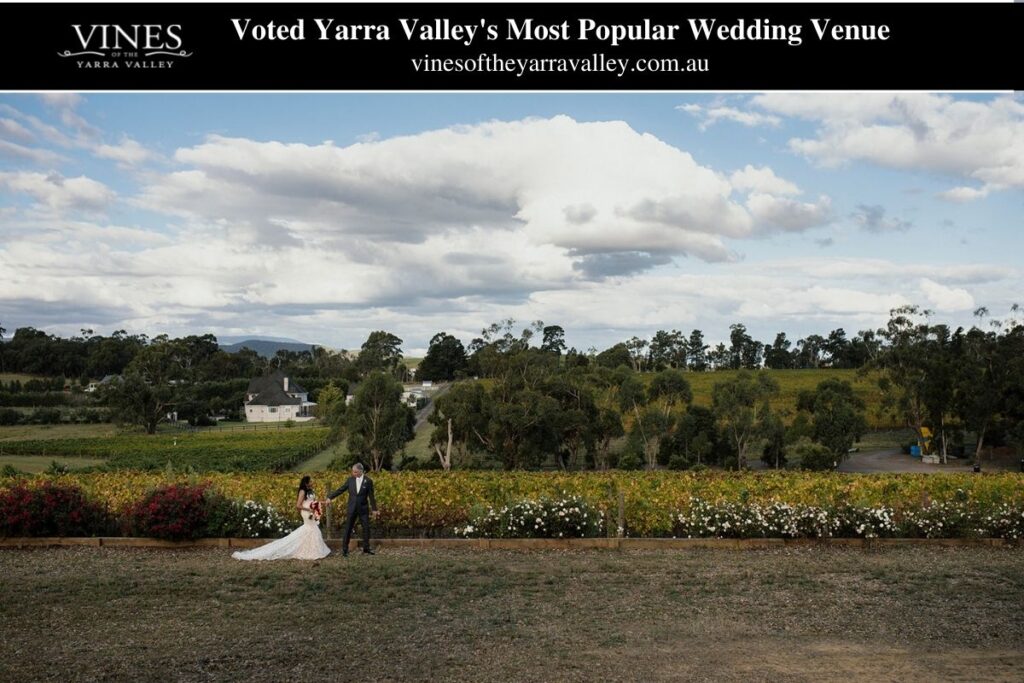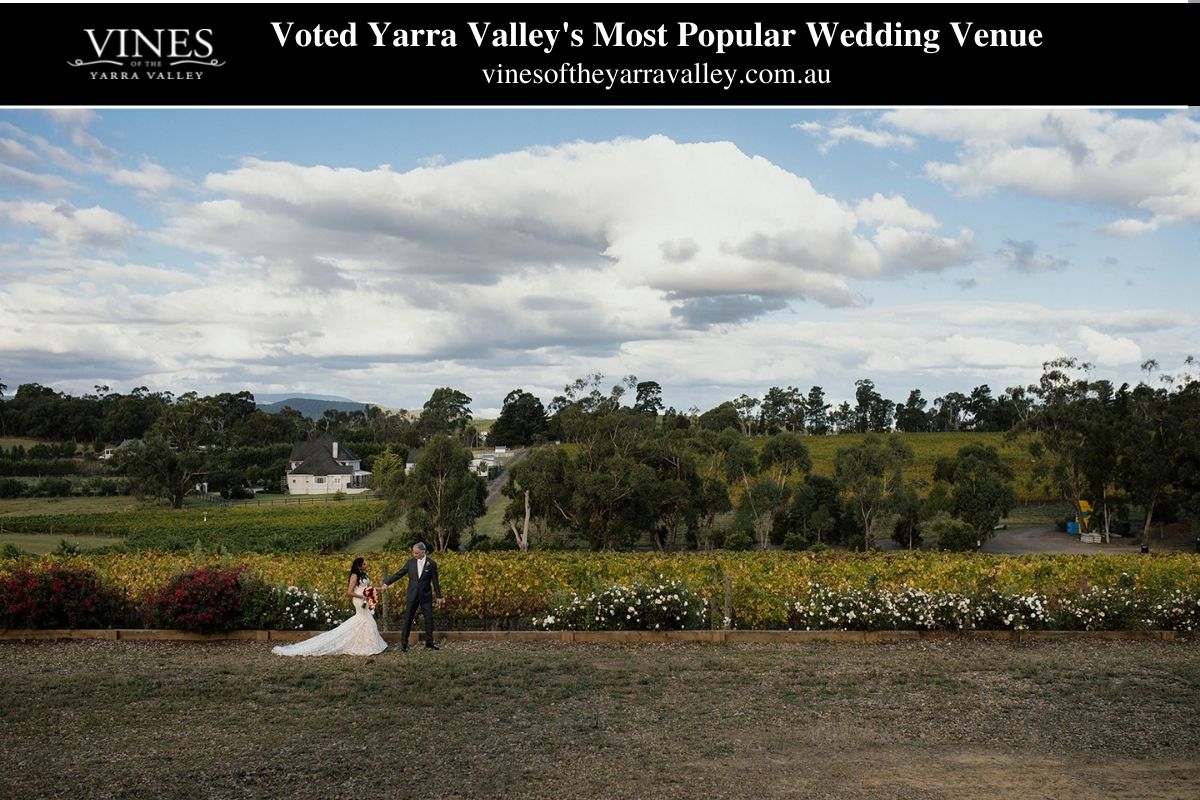 KinjalSV Wedding Makeup & Hair Melbourne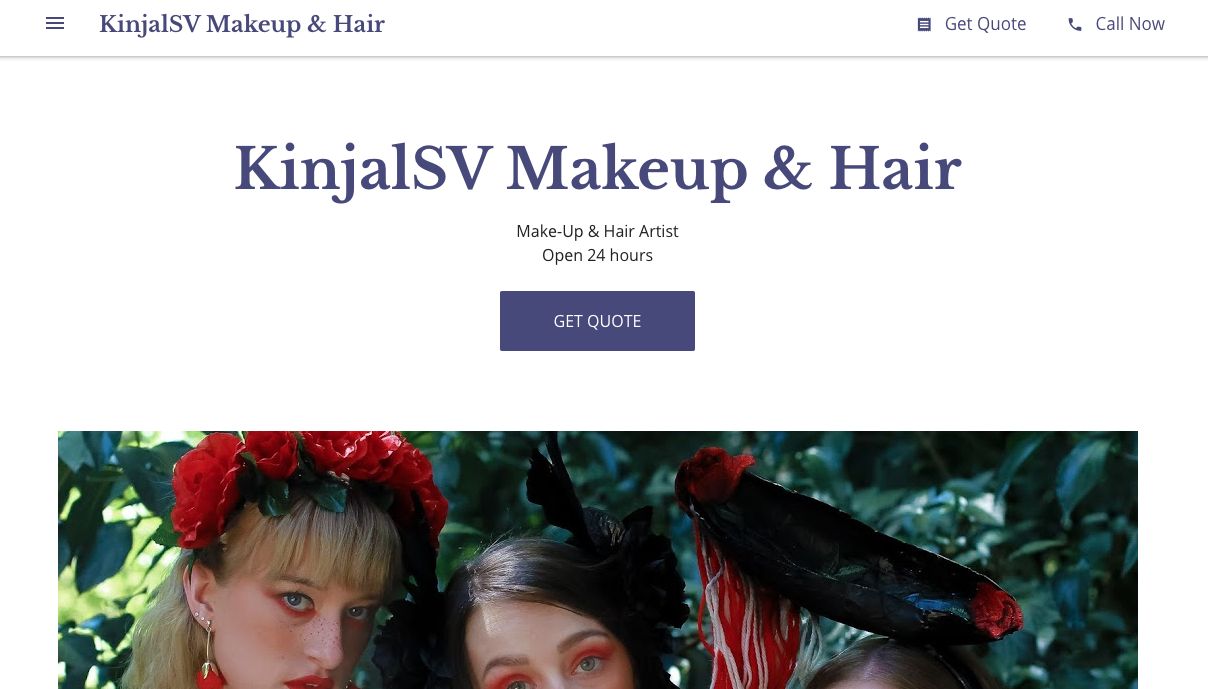 kinjalsvmakeuphair.business.site
426505011
CREATING BEAUTIES!! CREATING HAPPINESS!!
Flair for anything & everything creative comes very naturally to me. Since the time I remember, I have always been doing Crafts & DIYs, Sewing, Painting, Story Writing, Dancing, Photography, Hair Styling and Makeup. Working on such projects have always given me immense pleasure and satisfaction in life.
Over the years, while most of my creative interests remained as hobbies, I increasingly felt very passionate about Makeup, Hair Styling & Photography. This is when I decided to take things further and enrolled myself into a Professional Makeup Artistry course at Joanna Blair School of Makeup. My teacher, Joanna Blair, is one of the most successful makeup artists in Melbourne (Australia) with nearly 18 years of experience, who has unstoppably worked across bridal, fashion, film & paramedical - camouflage makeup industries since the start.
Thanks to Joanna, today I am able to live my dream of being a Professional Makeup & Hair Artist together with some photography!
And this is how I laid my footings in this amazingly creative & glamourous industry where I CREATE BEAUTIES!! CREATE HAPPINESS!!
To let me make you more beautiful and create more happiness, please book me in for any important occasions, events and projects in your life.
Love Journal Wedding Hair and Make Up Melbourne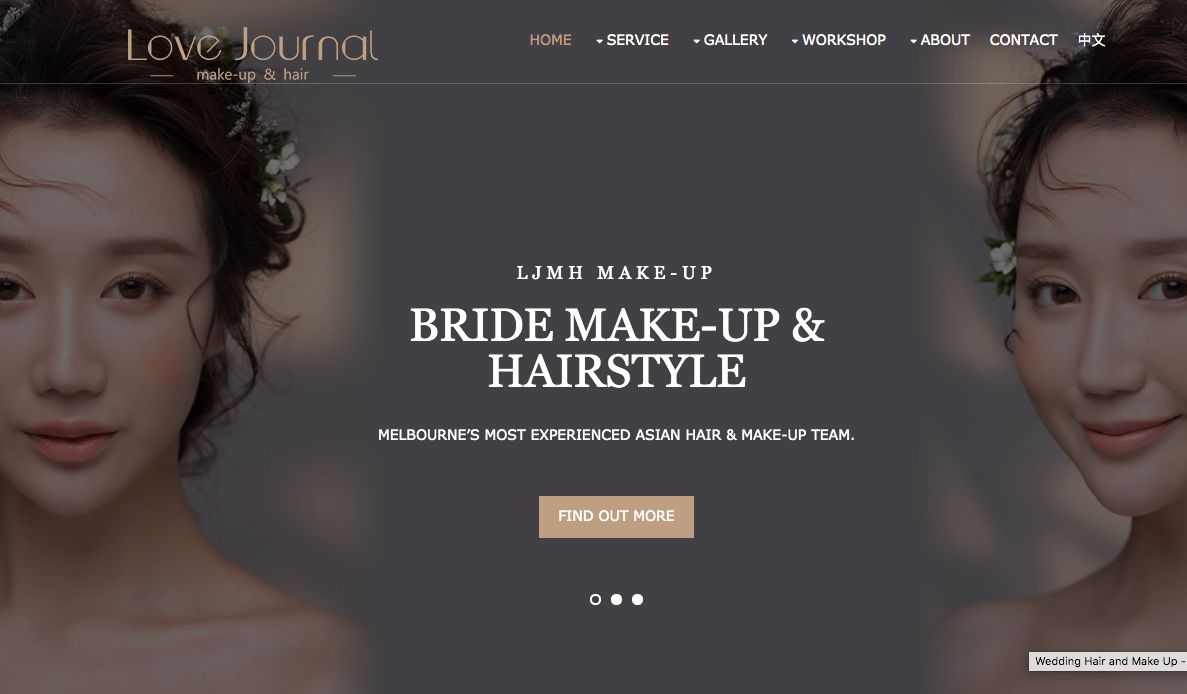 433753257
ABOUT LJMH
LJMH's professional make-up and hair services are mainly based in Melbourne but also available interstate and whole world-wide.
Our professional make-up artists have average over 9 years experiences in make-up industry, specializing in Asian bridal make-up, special occasion, school formal, pre-wedding photography.
LJMH also providse private make-up/hair party, make-up tutorial and advanced make-up artist workshop.
MEET OUR MAKE-UP ARTIST TEAM
Joyce Wang

9 years experiences in Wedding industry.

Melbourne most popular Asian make-up artist.

2011 – 'Melbourne Cover Girl Fashion Show', backstage make-up artist.

2014 – Became LJHM master class lecturer.

2015 – Lecturer of make-up class in Perth & New Zealand.

2016 – Advanced study in Europe for bridal trendy styles.

2016 – First Australian make-up artist went to Iceland for pre-wedding make-up & hairstyles.

2016 – Make-up artist of Australia famous TV star Erin Batman.

2017 – Advanced study int Japan for bridal trendy styles.

Phoenix Wong

7 years experiences in Fashion and Wedding.

2013 – Advanced study at 'Beautytech Make-up School Hong Kong';

2016 – Advanced Study in National Academy Of Beauty (Diploma of screen and media -Specialist of makeup);

2017 – Backstage make-up artist of National Academy Of Beauty Annual Performance Show;

2017 – Backstage make-up artist of  'Circle of Life' Corporate annual show;

2018 – 'Miss Fashion Week Australia' backstage make-up artist;

2018 -  Backstage make-up artist of Future Of Events @ the Atlantic group;

2019 - 'Miss Fashion Week Australia' backstage make-up artist;

2019 – 'Melbourne Bridal Expo' backstage stylist.

Stephanie Zhao

6 years experiences in Fashion and Wedding.

2015 - Makeup Artist of 'Global Chinese Network Host Competition';

2016 – 'Miss Australia Chinese Pageant' backstage make-up artist;

2017 – Contracted make-up artist for singer Lei Yang's Melbourne concert;

2017 - 'Miss Australia Chinese Pageant' backstage make-up artist;

2019 – Advanced study at 'Shangshan Studio China'.

Mabel Zhuang

6 years experiences in TV show and wedding industry.

2015 - Backstage make-up artist for 'Mary Wang Bridal Boutique Annual Runway';

2016 – Primary make-up artist and stylist for Dalian TV show 'host retro party'; 'Rule of law life' ;

2016 - Senior makeup artist for 'EIFEIER makeup styling studio;

2017 – Back stage make-up artsit for Melbourne Rise & Shine Concert;

2018 – Make-up artist and hair stylist for the movie <Reinvent oneself>;

2018 – Back stage make-up artsit for Melbourne Rise & Shine Concert ;

2019 - Makeup Consultant for brand 'Motives';

2019 – Stage make-up artist for '70th Anniversary of the People's Republic of China' in Melbourne.

Rena Liu

11 years in Melbourne and China wedding and fashion industry.

2008 – Advanced study at Korea for fashion make-up style.

2008 – 'Victorian State School Spectacular', backstage make-up artist.

2009 – 'Beijing Young Shine Fashion Studio', contracted make-up artist.

2009 – 'Swarovski Product Release Show in Beijing', stylist.

2009-2011 – TK Melbourne College, lecturer/make-up teacher.

2018 – Advanced study at 'Lize Studio China'.
PERSONAL BEAUTY & MAEKUP WORKSHOP
This fun and glamorous class is perfect for both the beauty beginner and the makeup obsessed, who are looking for expert direction to fine tune their makeup skills. We use the simple and effective techniques to show you how to create your own signature makeup style.
Whenever you have zero makeup experience or just want to expert your skills, there's always a class suits your needs. Each class provides principles and theories of makeup artistry including colour, contouring, face shapes and corrective techniques, but more concentrate on hands on practices.
Our standard make-up class has two sessions. According to our past experiences, the student may feel too much and hard to get all the ideas during one day class. That's why we designed this two session class, that you could ask more questions and have more time to practice at the second session.
Each session is run for 2 hours at our Camberwell studio, morning or afternoon tea and delicious desert are provided during the session.
The class time can be arranged by appointment with minimum two students.
This is also a fun workshop for friends catch-up or for 'hens night' activity.
Class content:
roducts knowledge and tools
Skin preparation and how to find suitable skin cares
Foundation textures, colour selection and application
Colour correction and concealer techniques
Eyes make-up steps with different eye shapes
Eyebrow shapes design to suit face shape
Application of blush • Perfect lip application
Day make-up
Evening make-up and false lashes application
Class schedule:
Tuesday; Sunday (other times by appointment)
Requirements for lessons:
All make-up products are provided to use in the class. You are welcome to bring your own make-up for out trainers to show you how to get the best results.