It's the moment of truth. You've found the perfect dress. Now it's time to choose your cake! Choosing a wedding cake can be overwhelming as there are so many styles and flavours to choose from. Do you want traditional or modern? White or chocolate? What about the frosting: buttercream, cream cheese, or fondant? 
The number of options can make this decision very difficult for couples who don't know what they want in their wedding cake. That is why we have compiled a list of our favourite cakes and shops around town.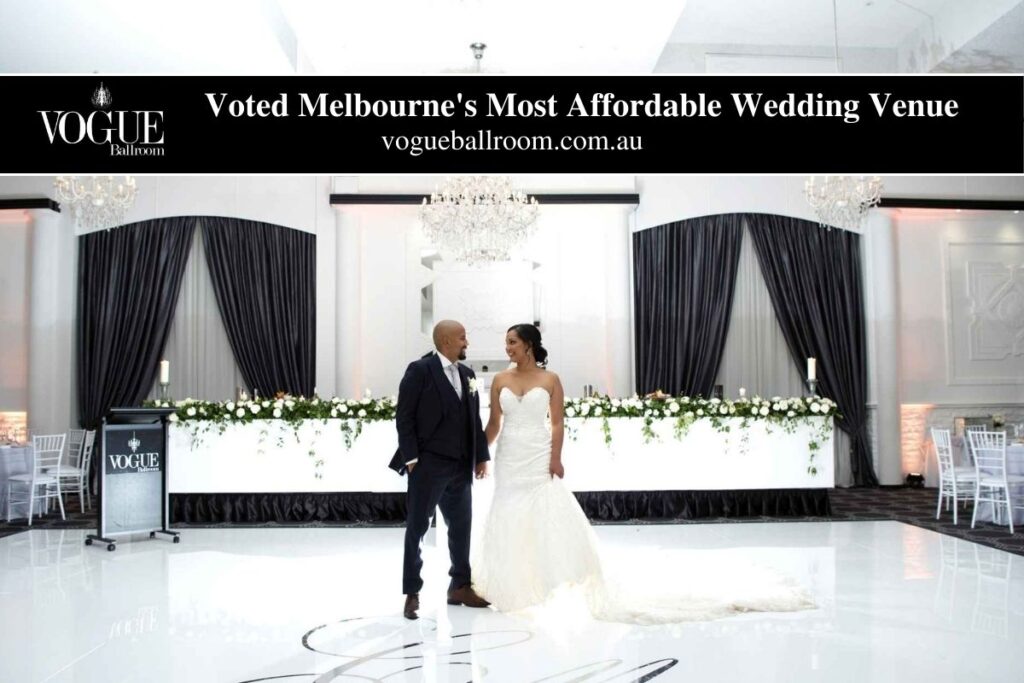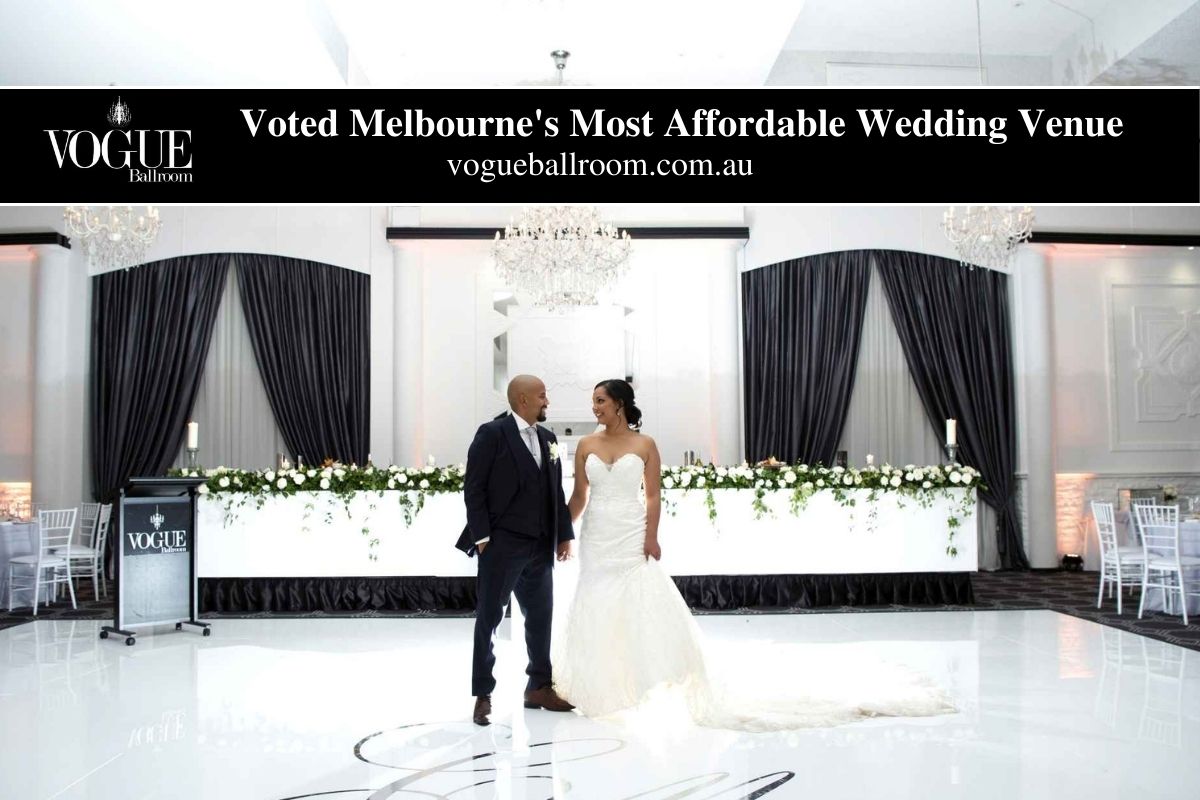 Ultimate List of Wedding Cake Ideas & Shops in Melbourne
Pastel and Bloom - Wedding Cake Ideas & Shop Melbourne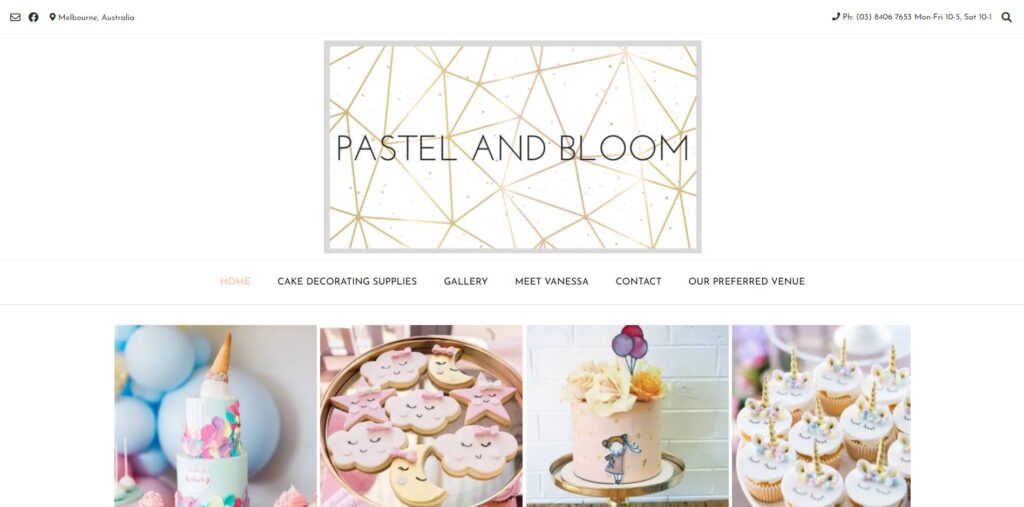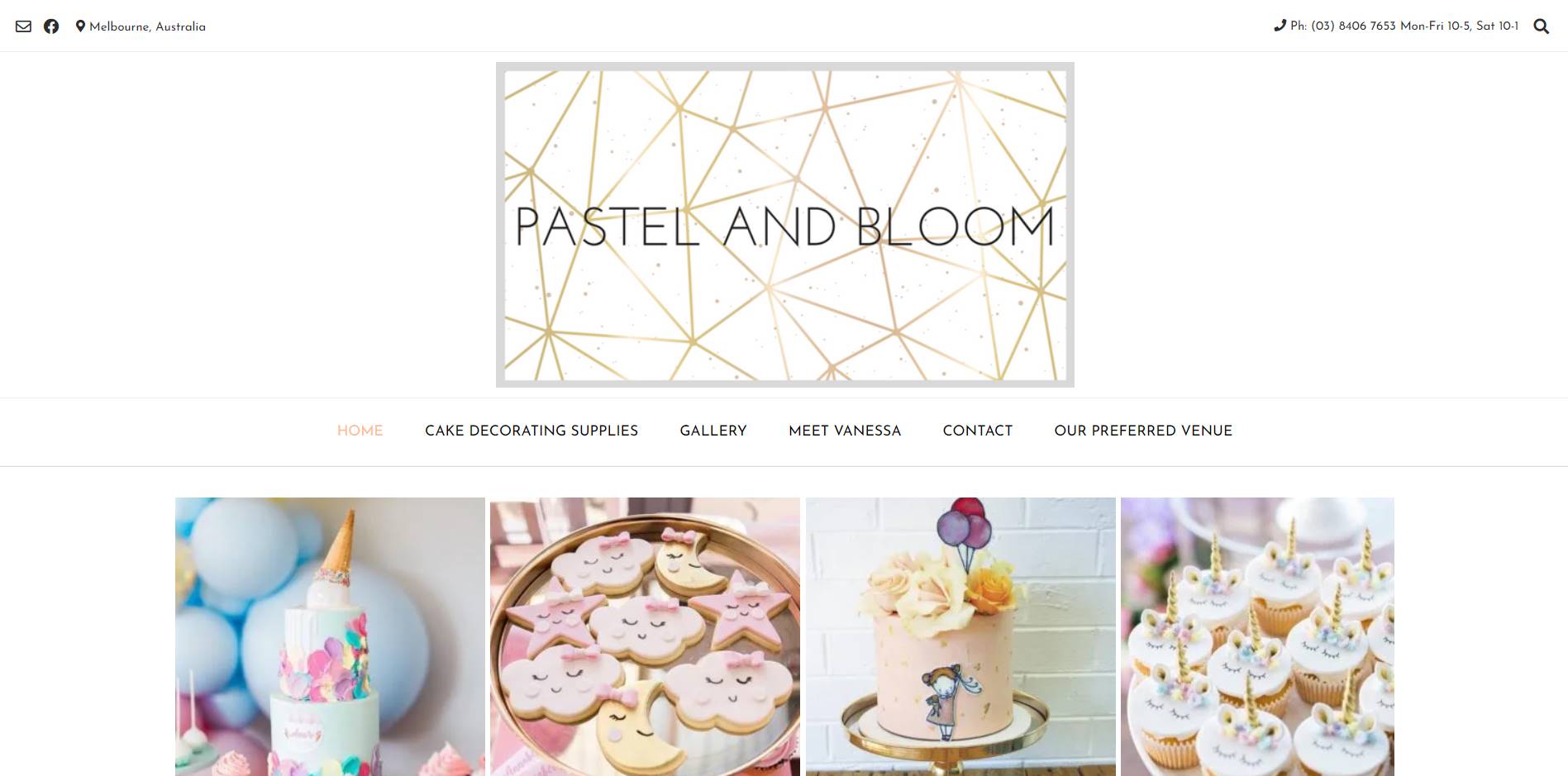 (03) 8406 7654
Hi, I'm Vanessa.
Welcome to Pastel and Bloom!
I started my cake journey in 2009 - by accident, really!
My sister-in-law had given birth to her first beautiful cherub, Ava, and her birthday was soon approaching. I had no idea what to get her. I soon came across a cake decorating class in our area and thought - what a lovely idea... To get a new Mummy out of the house once a week for just a few hours.
I fell completely in love!
I soon became completely enthralled in the world of cake, enrolling in decorating classes around Melbourne.
My obsession with flowers started well before that, though... I had to have fresh flowers in the house at all times, marvelling at their ability to brighten up any room and my mood!
So once I had really begun to sink my teeth into cakes, I decided to enrol into floristry school. Bringing those two passions together created what Pastel and Bloom are today.
Today...
Pastel and Bloom embody all that I love in cake and floral form. And with this ever-growing industry, I strive to create new and exciting designs that are not only amazing on the outside but taste amazing too!
Every cake creation and floral arrangement is customised specifically to each client and their event. I love how each creation can be a reflection of the celebration and as unique as the client it was made for.
Jump on my contact page and send me all the info for your special event, and I'll send through a quick quote!
You can also check out my work on the official Pastel and Bloom Facebook and Instagram pages.
Cakes by Vanessa - Wedding Cake Ideas & Shop Melbourne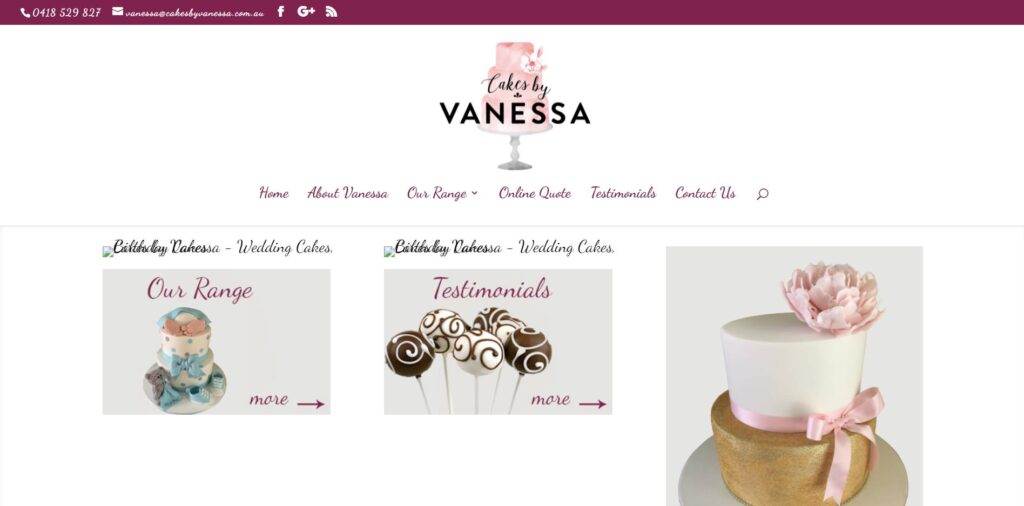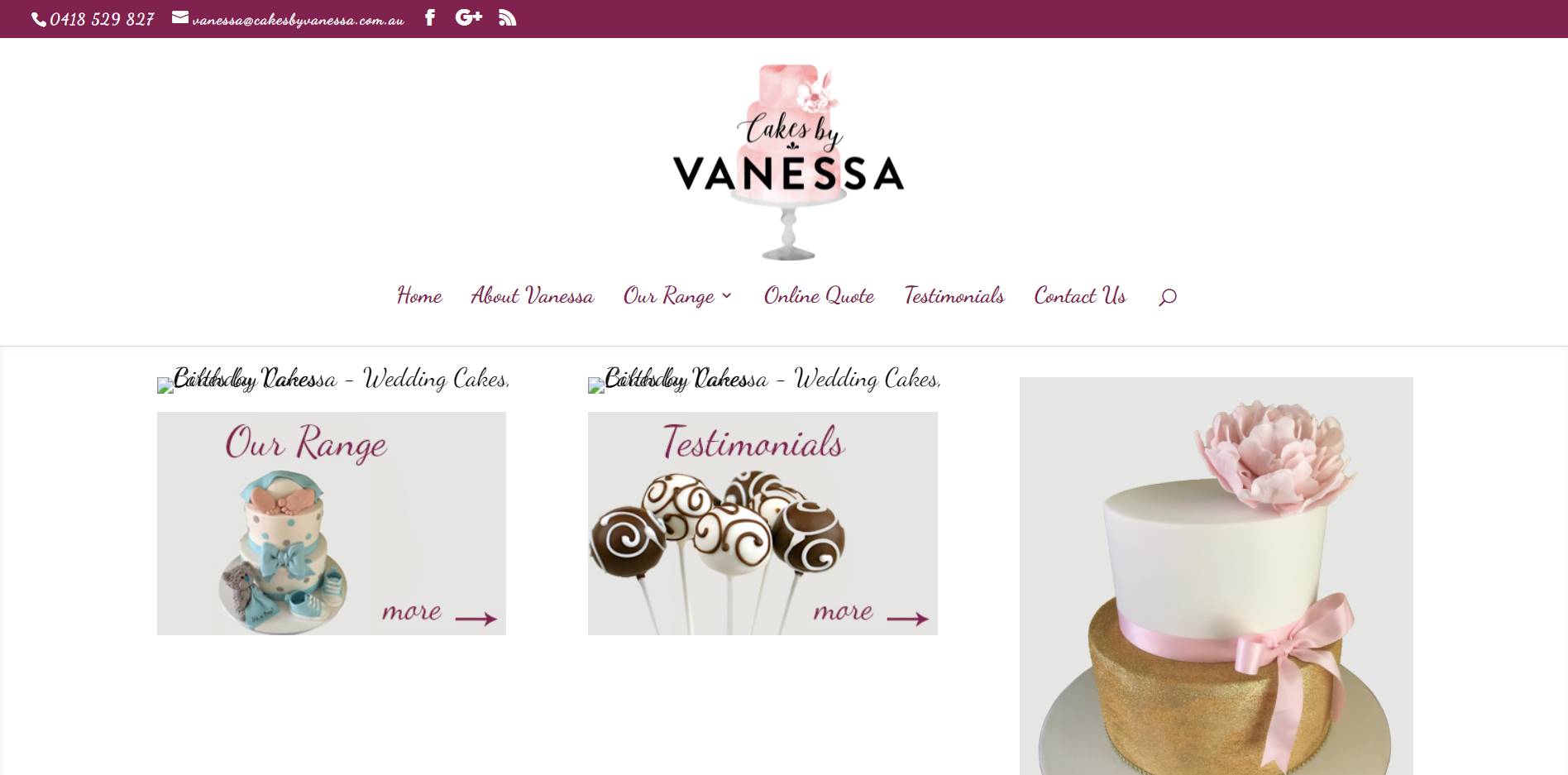 0418 529 828
About Vanessa – Vanessa Hatzindinas
Vanessa is dedicated to creating specialty cakes for any occasion. Vanessa's mission is to always create fresh cakes that keep your mouth watering, and she takes special care in creating the most amazing cakes that will impress everyone.
All of Vanessa's cakes are homemade and made with love. Her recipes are full of fresh, rich ingredients to make the combination of frostings, fillings and cake taste just right.
Vanessa provides outstanding service and pays attention to detail. You will never be disappointed with Cakes by Vanessa.
Have a read of some of Vanessa's Testimonials or browse through her Facebook page and read the reviews.
Vanessa was born in Melbourne, Victoria and had been making cakes for the past 20 years. She has created thousands of cakes for Melbourne families over the years and services mainly the Northern Suburbs of Melbourne.
She has a vast range, but she specialises in mud cakes, and her flavour options are, Chocolate, White Chocolate, Marble, Jaffa, Chocolate Hazelnut, Chocolate Raspberry, Cherry Ripe, Orange, Orange Chocolate Swirl, White Raspberry Swirl, White Caramel Swirl, Caramel, Lemon, Lemon Coconut.
Consultations and Tastings are available on request, so just drop Vanessa a line, and she will get back to you within 48 hours. Delivery is available for an extra charge.
Boutique Cake Art - Wedding Cake Ideas & Shop Melbourne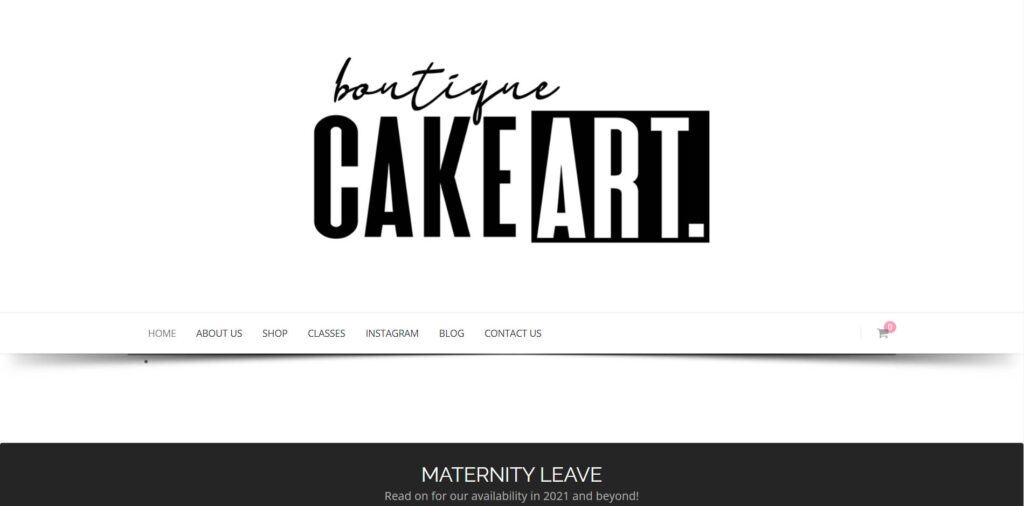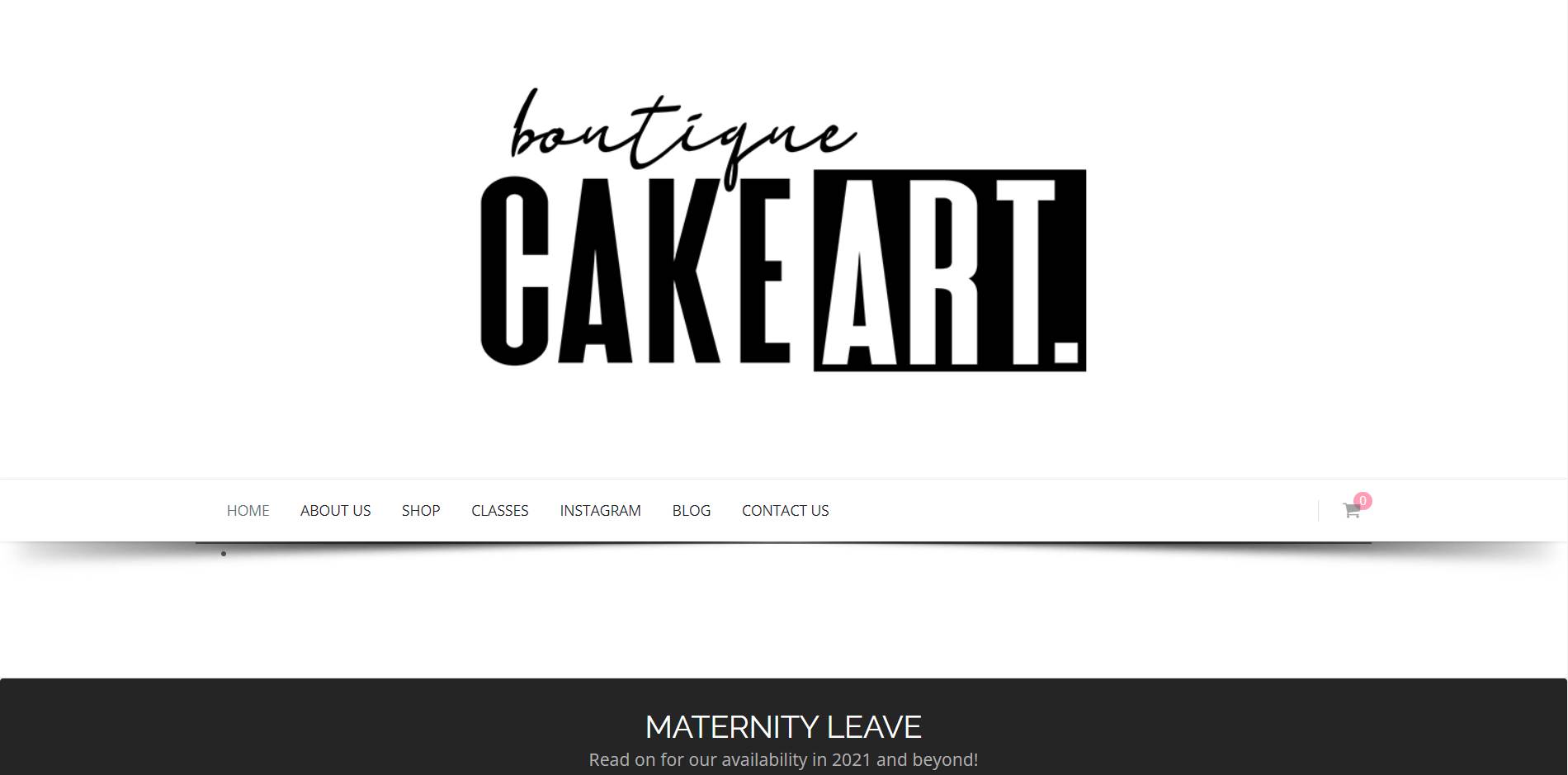 0402 981 636
Here at Boutique Cake Art, we have built the business around creating unique cakes for our loyal customer base. Our love of baking led us to open Boutique Cake Art in 2014. We are located in West Footscray and have become a feature of the local landscape, with passersby often stopping at the shop window to admire the stunning cake displays. All of Boutique Cake Art's creations are handmade on the premises from scratch. This gives you the ultimate control in choosing the flavours, size and design of the cake.
We love to create in collaboration with our clients, and we are more than happy to push the boundaries and use cutting edge techniques to ensure you get the masterpiece of your dreams. Whether you're after a traditional tower for your wedding or a funky birthday cake, we will take the time to design and create the perfect masterpiece. 
Bringing your creation to life is what it's all about! We specialise in weddings, birthdays and corporate functions, and we truly believe that your creation needs to be as beautiful on the outside as it is delicious on the inside. 
We are more than happy to work with you to create the perfect flavour combinations. At the end of the day, we know the cake is the centrepiece of any celebration, and we want your guests to be amazed and delighted.
Your Catering Team Will Have a Cake-Cutting Strategy.
Remember when you were ordering your wedding cake, and the baker asked how many guests you'd like it to serve? She would've then made the cake very specifically to suit the number of servings.
Your catering team will have all the information they need on serving quantities, and they have plenty of experience in how best to cut a cake to get all the necessary servings out of it. However, if you went willy-nilly and cut it yourself, without regard to serving size, you could end up with far fewer slices than you need to serve all your guests.
Cutting a Wedding Cake Is Very Time Consuming and Can Be Quite Messy.
Though the first slice is cut with everyone watching, caterers will usually take the rest of the cake to a private area to finish cutting it. This is because cutting a wedding cake can be messy, especially when there are many layers to take apart. It's also very time-consuming. Most caterers begin serving cake to guests long before the cutting has been completed.
If you were to cut the cake yourselves, you'd probably miss out on being on the dance floor for quite a few songs you love. So instead, smash that first slice, raise a glass of bubbles to your partner, and let the pros take over so you can continue enjoying your party.
You Have More Important Things to Do.
Many guests see the serving of dessert as a sign that the evening is coming to an end. Even if you're hosting a late-night reception or after-party, guests who do not wish to stay out all night will view dessert as their opportunity to take their leave politely.
This means they'll want to get a little face time in with the bride and groom, thank them for having them, share their final well-wishes, and say goodnight. Unfortunately, if you're cutting the cake, guests won't be able to have the last conversation with you before the night ends.
The 1960s
Starting in the 1960s, the go-to cake was vanilla (37.5 per cent), locally made (94 per cent), three-tiered (65 per cent), and less than $100 (56 per cent). Interestingly, the '60s look like the decade with the tallest cakes—more than 23 per cent of couples had four tiers or more, including 3 per cent who had a whopping seven tiers. Plus, a trailblazing 2 per cent of couples bucked tradition to go with confetti as their cake flavour.
The 1970s
In the 1970s, vanilla was even more popular (45 per cent), followed by yellow (18 per cent), though by then, approximately 60 per cent of couples paid more than $100 for their cakes, including nearly 2 per cent who paid $1,000 (that's about $6,500 in today's value).
More than 77 per cent went with a tiered wedding cake, of which 72 per cent went with the classic three. Only 36 per cent of weddings offered desserts besides cake at this point, but cookies were the most popular choice and would remain the favourite non-cake dessert until at least 2009, the year of the cupcake.
The 1980s
By the 1980s, though nearly half of all couples went for vanilla (48 per cent), followed by yellow (15 per cent) and chocolate (13 per cent), more than a third (35 per cent) began incorporating multiple flavours into their cakes. In addition, 81 per cent went for a tiered cake, including more than 10 per cent who got four tiers or more.
The 1990s
Though you can guess the top three flavours for the next decade (hi, still vanilla, yellow, and chocolate), it was in the '90s that the needle began moving, if just the tiniest bit, toward unconventional cake flavours like spice, angel food, and banana (all one per cent), strawberry (two per cent), and red velvet (three per cent). By then, more than a quarter (26 per cent) of couples had a single-tiered wedding cake.
The 2000s
Finally, by the 2000s, there was a shift in the cake trinity when chocolate moved to second place (17 per cent) after vanilla (a stable 40 per cent); red velvet took third at 11 per cent, relegating yellowcake to fourth place (9 per cent). Elsewhere on the dessert table, cookies (44 per cent) and cupcakes (31 per cent) supplemented the dessert menu for the 40 per cent of couples who offered something beyond cake.
The 2010s
That leads us to the current decade, in which the top three flavours are still vanilla (26 per cent), chocolate (20 per cent), and red velvet (14 per cent). However, in the modern wedding landscape, yellow cake, once a reliable third-place pick, is requested as much as strawberry (5 per cent), while 3 per cent went with coconut or "a different fruit flavour."
Guest List
One of the first questions your wedding cake baker will ask you is how many servings you'd like for your guests. There are plenty of people who attend a wedding and never take a slice of cake, so you can usually get away with ordering enough cake for 77 to 85 per cent of guests. And since your venue and baker may have different ideas about what constitutes a "slice," you may still have more than enough cake to go around.
Budget and Aesthetics
Some couples love the look of a large wedding cake but don't need the number of servings that come with it. If you think you'd like a five-tier cake, chat with your baker about creative ways to keep it small but still accomplish the look you're going for. Some couples opt to have a layer or two of "fake cake" so they can cut into a multi-layer cake but can still offer other desserts to guests.
Additional Desserts
If you plan to have a dessert display or serve a plated dessert at the dinner table, you'll need much less cake. You can probably order about 50 per cent cake in this case and fill in with the other desserts for everyone else.
Service Style
In the rare instance that you may be planning to serve slices of wedding cake while guests are seated at the dinner table, you'll, of course, need to order enough cake for each guest. But as most wedding cakes are served while guests are mingling and dancing, it's usually not necessary to account for each individual.
Importance
Since the cost of a wedding cake ranges from $3 to $20 per slice or more, this bill can add up quickly. It's often helpful to come up with a total you're comfortable spending on the wedding cake and work backwards from there to determine the right size, style, and serving amount. If the cake isn't a big priority, allocating that money toward desserts you love may be a better option for you.
Pro: You Need Just One Dessert Option.
If you're planning to get a wedding cake that's large enough to feed all of your guests, then it's okay to offer just one dessert option. This can be a money saver, depending on how large your guest count is and how you choose to have your cake decorated.
Con: Not Everyone Likes Cake.
When there's only one dessert option, there's a good chance you do not please everyone's palate. Whether they don't love the flavours you've chosen or detest cake in general, not everyone at the party will choose to eat your dessert. Only about 50-60% of guests will grab a slice when the cake is offered.
Pro: You Can Still Mix Flavours.
Most bakers allow couples to choose two or more flavours for a traditional tiered wedding cake, so you can still offer a variety of options to guests without splurging on a full dessert table. Another option would be to order a cake in one flavour, then offer other options in sheet cakes cut in the kitchen. No one will know the difference.
Con: Guests May Not Get What They Want.
If your cake contains two flavours-say, chocolate and vanilla-you will undoubtedly have guests who don't receive the flavour they want. They can usually swap with someone nearby or ask the waitstaff for an alternative slice, but this could do more work for your vendors in the end.
Pro: You Can Do the Math.
Because ordering wedding cake is a science, you can be very specific with the quantity of cake you're ordering. That means you're able to purchase just enough for each guest.
Con: There Will Probably Be Leftovers.
Yes, you can order the right size cake for your guest count, but that doesn't mean it will all get eaten. You could still end up with a lot of cake wasted if many guests choose not to grab a slice.
Pro: You Can Make Dessert Into Its Course.
If you love the idea of a formal, seated four-course meal, serving wedding cake at the table helps make it possible without too much-added expense.
Con: it Will Be a Long Meal.
Guests tend to get antsy when they've been sitting for too long at a wedding, so many will get up and start wandering around while the cake is being served. If the dance floor isn't going at this point, it could be awkward in the timeline where guests don't know what to do with themselves.
They Were Originally a Symbol of Fertility.
Wedding cakes have been steeped in tradition since medieval times. Originally they were made with only wheat (a symbol of fertility and prosperity) and thrown at the bride. Eventually, they became edible, although they were broken over the bride's head as a symbol of breaking the bride's virginity and the groom's dominance over her. (Was this the forerunner for smashing the cake into one's face?)
Wedding Cake Crumbs Were Kept Under Pillows.
Fortunately, as cakes became larger, this tradition disappeared. During the 17 century, wedding cakes were simple tiered plum cakes. During this time, the wedding cakes crumbs were often found under pillows of single attendees, hoping to dream of future spouses.
They Are Based on a Church.
In 1703 a man named Thomas Rich, a baker's apprentice, fell in love with his employer's daughter and asked her to marry him. He wanted to make an extravagant cake, so he drew on St Bride's Church in London (see photo on the right) for inspiration.
Originally, such cakes were reserved for royalty only. Today, with pillars and hardened icing, it is not unusual to see five-tiered cakes, although Kim Kardashian had to have eight (see the image above — it cost $20,000!) However, three-tiered cakes seem to be more in vogue; the bottom for the reception, the second layer for sharing and the third layer to keep for the first anniversary.
They represent the first task that a pair does in public as a married couple.
By the 19th century, cutting the wedding cake became the symbol of the first task that the wedding pair did jointly as a married couple. Then came the tradition of feeding a piece to one another, a symbol of the commitment of the newly married that they could provide for each other. This was supposed to be a romantic gesture, showing love and affection.
Wedding Cakes Are Not Always White.
It is not necessary to have a white wedding cake, another traditional symbol of purity. In contemporary times, brides coordinate their cakes with colour schemes and textures (laces, ruffles, etc.) of their wedding apparel. Cakes have different tiers of hues, usually darker to lightest. Real flowers, leaves or fruit can adorn the tops. Other tops have stencilled scenes or portraits of the bridal couple.
The Cupcake Queens - Wedding Cake Ideas & Shop Melbourne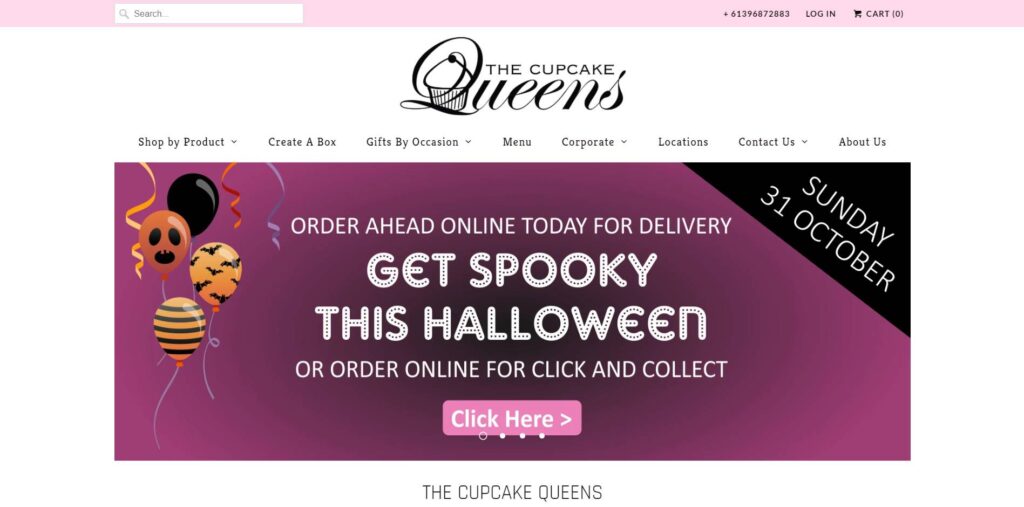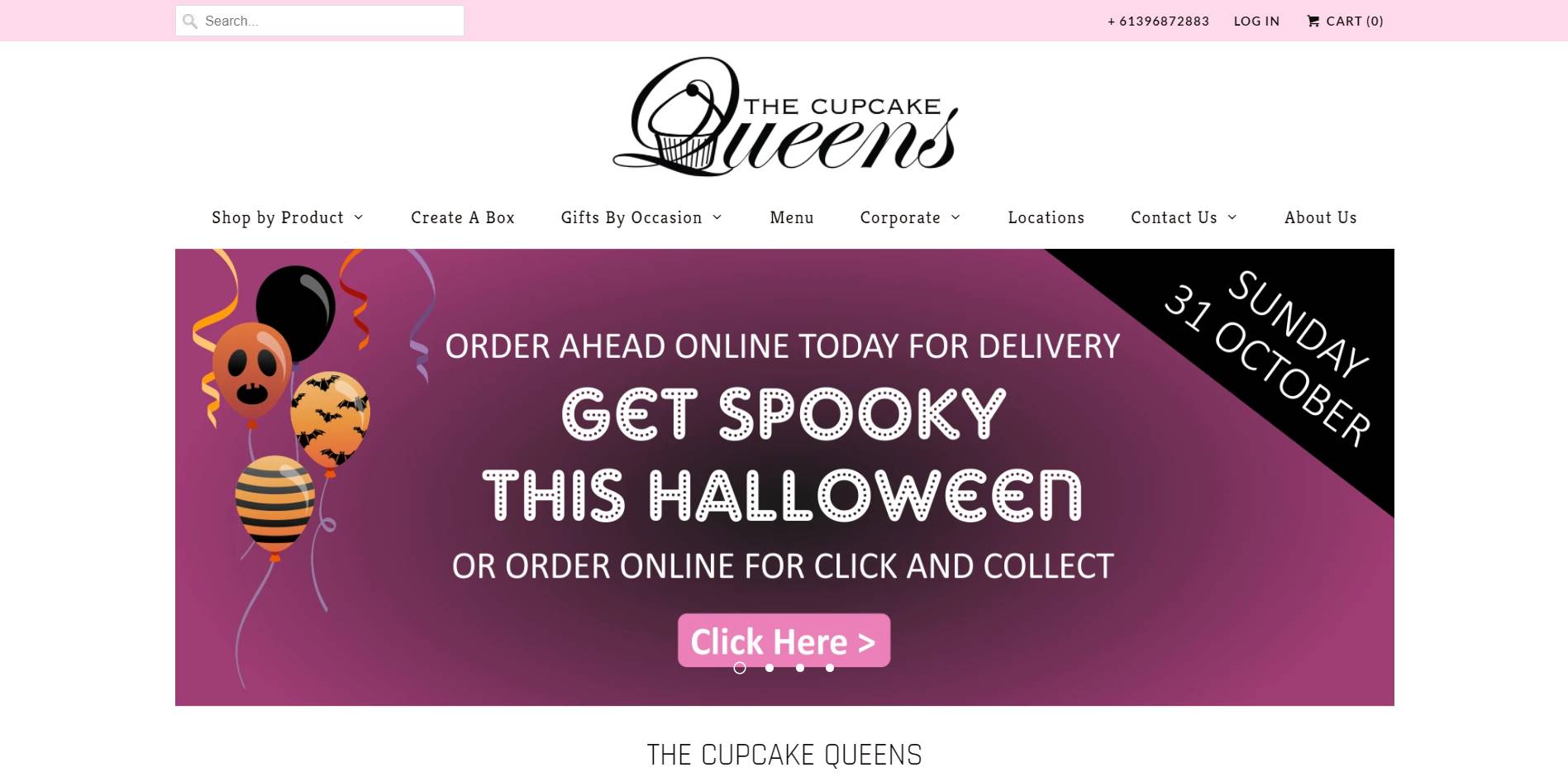 + 61396872884
The Cupcake Queens was established in 2005 and currently have nine locations in Melbourne CBD (Hardware Lane), Chadstone Shopping Centre, Frankston, Melbourne (St Kilda Rd), Moonee Ponds, Northland Shopping Centre, Watergardens, Werribee and Williamstown.
We are a family-owned and operated business and have been consistently voted as one of Melbourne's top destinations for outstanding cupcakes, coffee and customer in-store experience. 
The Modern Alternative
For brides and grooms seeking a modern
alternative to the traditional wedding cake
or a dessert at their engagement.
The Cupcake Queen's cupcakes will make
your day even more memorable.
Tier upon tier of cupcakes are the perfect
the way for your guests to share your special
occasion.
An End to End Service
We have a complete end to end service.
Initial consultation and tasting
to work with you on creating that
custom cupcake for your event.
We are liaising with wedding planners and event managers.
Delivery and on-site setup where required.
Individual boxed for table placements or gift-giving.
Merryday - Wedding Cake Ideas & Shop Melbourne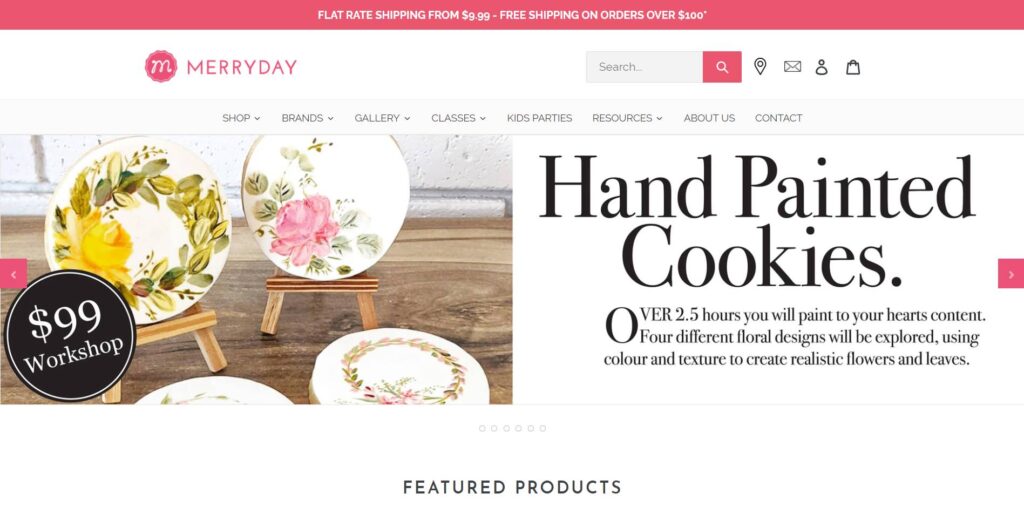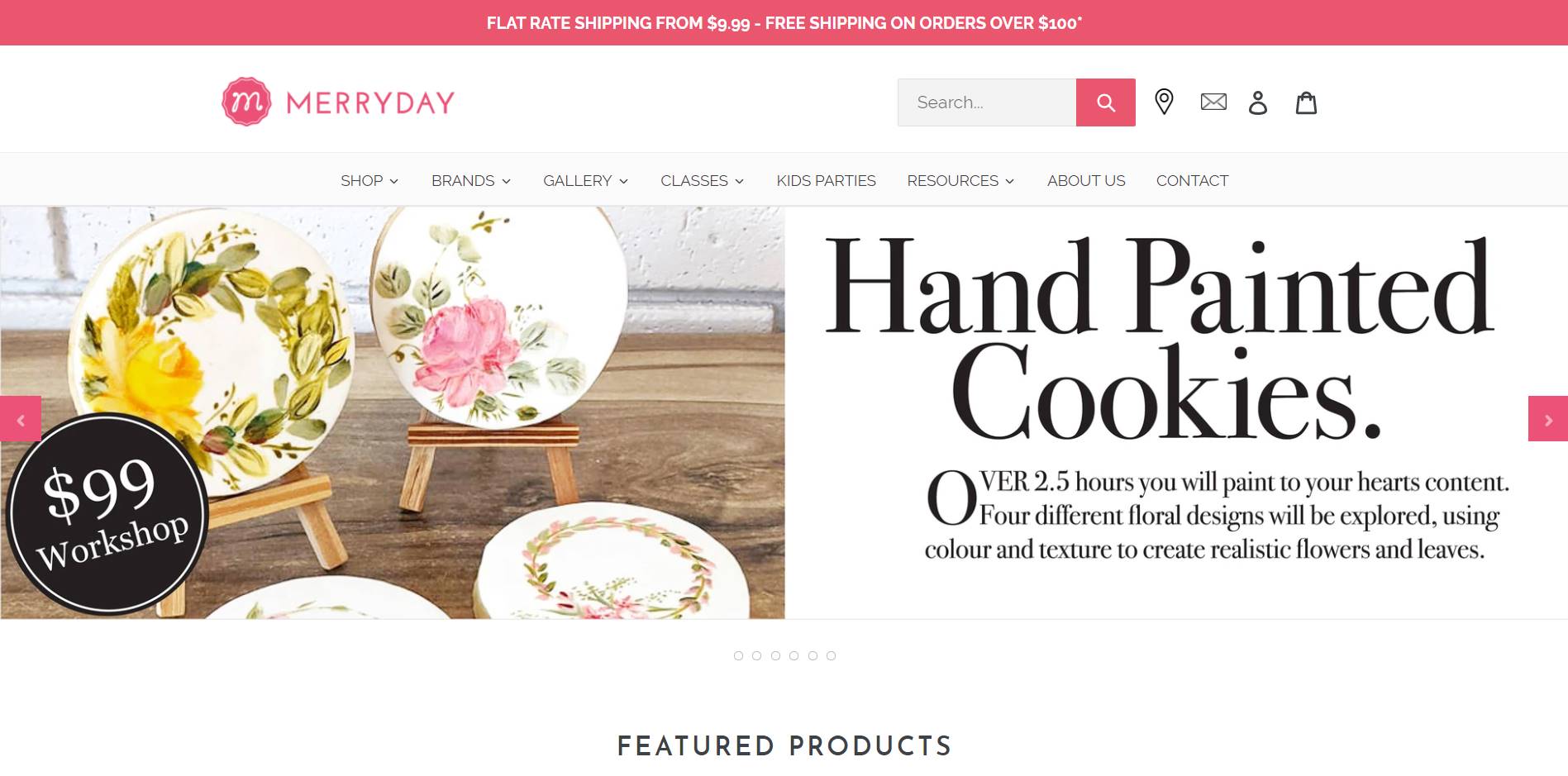 (03) 9583 0023
About Us
Merryday is a family run business, which has been in the Cake Decorating industry for over forty years. We have always prided ourselves in giving the best service to our customers.
From custom made cakes for Weddings, Birthdays, Anniversaries or any other occasion, we aim to make your special day especially memorable with a beautiful cake.
Whether you're an advanced cake decorator or thinking about making your first cake, Merryday has all the products and advice you need to get you on your way to creating your next masterpiece!
OUR STORE
Over the last couple of years, we have been working tirelessly to bring you a new and improved shopping experience. We have almost completed all our renovations now with a new brighter classroom for kids parties and classes for all ages. We have also painted the whole store and replaced all the signage and fixtures. Our coffee shop is more inviting than ever with indoor and shaded outdoor seating.
Our range has expanded to include some really exciting new products to the industry, as well as keeping the old favourites we all can't live without!
Services we offer include:
 Retail store for home bakers and professional cake decorators

 Advice and assistance about cake decorating in our store

 Coffee shop with freshly baked snacks

 Cake decorating classes for children and adults

 Kids cupcake parties on weekends

 Edible image printing service

 Custom made cakes, cupcakes, cookies & treats
Sweet Affection - Wedding Cake Ideas & Shop Melbourne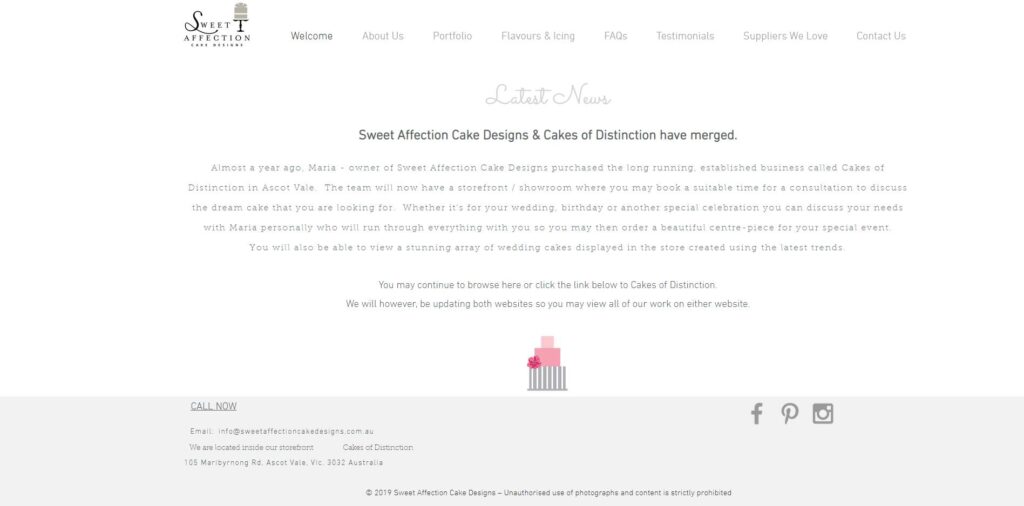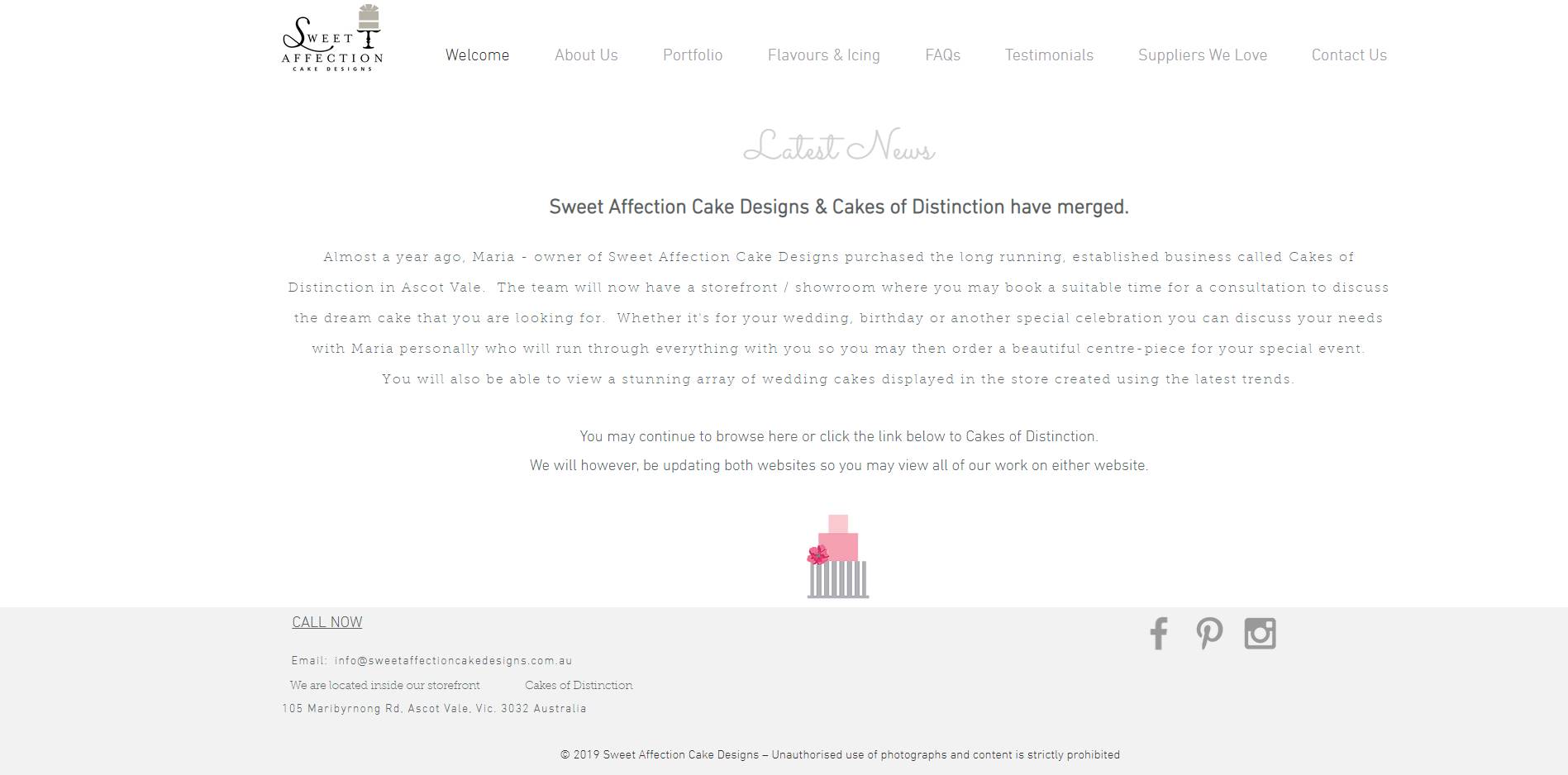 sweetaffectioncakedesigns.com.au
0409 217 358
Sweet Affection Cake Designs & Cakes of Distinction have merged.
Almost a year ago, Maria - the owner of Sweet Affection Cake Designs purchased the long-running, established business called Cakes of Distinction in Ascot Vale. The team will now have a storefront/showroom where you may book a suitable time for a consultation to discuss the dream cake that you are looking for.  
Whether it's for your wedding, birthday or another special celebration you can discuss your needs with Maria personally who will run through everything with you so you may then order a beautiful centrepiece for your special event.
You will also be able to view a stunning array of wedding cakes displayed in the store created using the latest trends.
About us
With over 30 years of experience, Maria has created bespoke handcrafted wedding cakes with attention to detail, technique and skilled application. Each design is customised to reflect the individual personality of the bride & groom and their event style.
Maria personally creates beautiful and unique handmade sugar and wafer paper flowers that are colour matched to the colours and style of your event.
All cakes are produced from the finest of ingredients. Maria offers a variety of delicious flavours and fillings to impress you and your guests that will tantalise your taste buds.
Brides are welcome to book an appointment and enjoy a sample of the selection of flavours and filling combinations available.
Art You Can Eat - Wedding Cake Ideas & Shop Melbourne
0403 778 091
SPECIALITY CUSTOM CAKES MELBOURNE
A PARTY WITHOUT CAKE IS JUST A MEETING...
Art You Can Eat is passionate about making every occasion extra special. 
Our cakes are individually designed to match you, your personality and the theme of the occasion you are celebrating. 
With over 15 years of experience, we have perfected every recipe and want to share our art with you.
We believe that a cake should not only look fabulous but taste heavenly as well. Our cakes are delicious not only because we use the best quality ingredient, but each and every cake is BAKED WITH LOVE.  
Sweet Madness Cake Designs - Wedding Cake Ideas & Shop Melbourne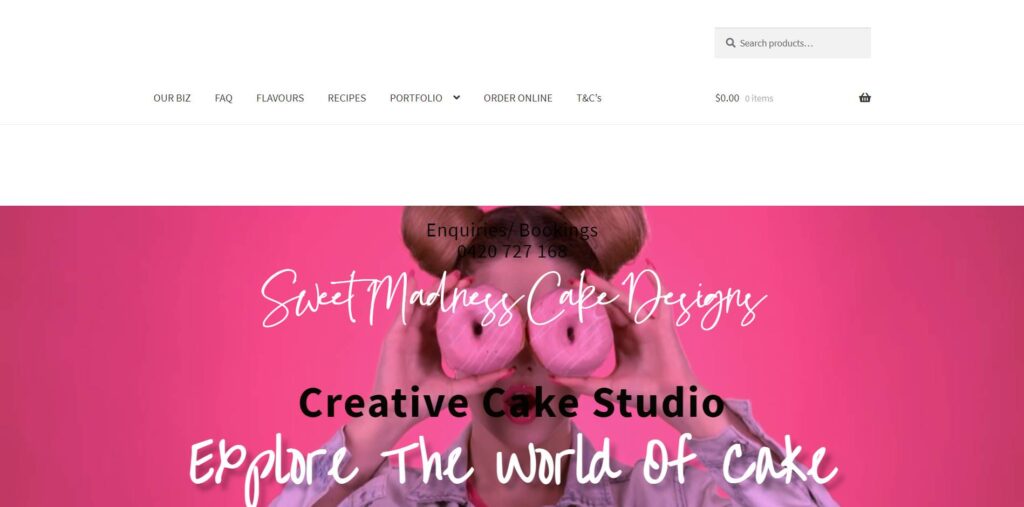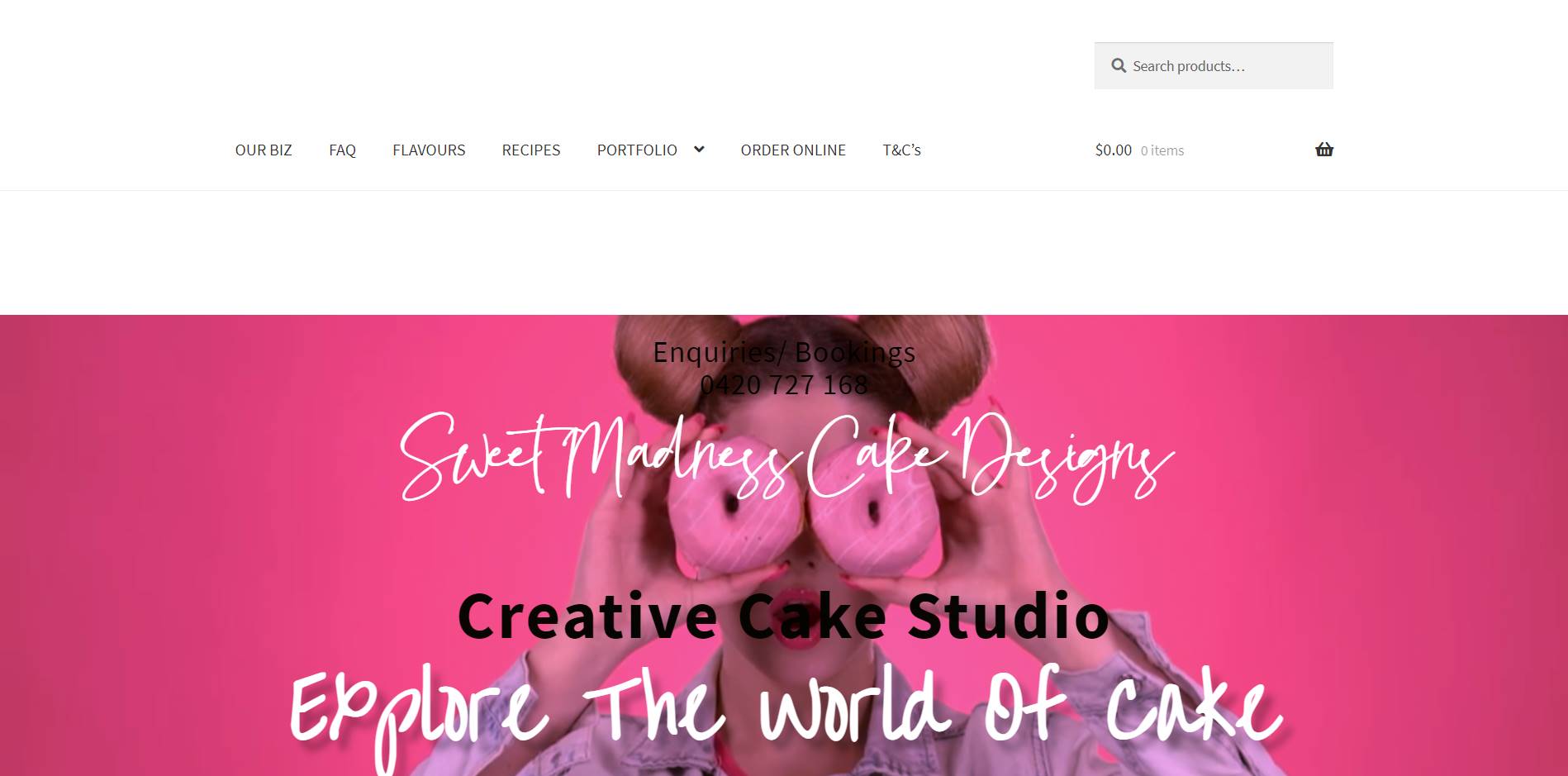 0420 727 167
Our Biz
Sweet Madness Cake Designs is a creative cake studio founded by Sonia Q in 2012. We are based in Croydon (Melbourne, Victoria), specialising in modern layer cakes, small desserts, novelty and sculpted cakes. We are focused on excellent customer service, flavour, design and high standard results.
PRODUCTS & SERVICES
Excellent customer service

Free no-obligation quotes

Wedding cake consultations (online)

Cake and small dessert catering.

Professional cake delivery

Liaison with third parties and venues

Design and style creative

Cake photo editing and Image compositions

Fresh & preserved floral source, design and cake styling

Unique and fully customised cake styling and designs

Catering for large and small events alike.

Online shop for predesigned cakes and dessert gift boxes.
Modern Cakes
We are one of the few extremely versatile cake artists in Melbourne. We are proudly offering exquisite modern buttercream layer cakes, naked cakes, drip and stunning floral styled cakes. As well as impressive novelty and elaborate sculpted cakes.
Petite Desserts
Contemporary cupcakes, eclairs, profiteroles, macarons, cookies, cake popsicles & premium quality chocolate bars.
WEDDING CAKE CONSULTATIONS
SMCD is operating exclusively online. Please get in touch via email or phone. Please refer to our FAQ for more information. Thank you. 
METHOD
Every product is homemade using experienced artisan methods, just for you with love and special attention to detail and taste. 
Our cakes and other delightful desserts are made fresh, using only quality products and the finest, freshest natural ingredients. You will notice this in the refined taste and texture of our products.
Our silky smooth fillings and toppings are a selection of indulgent Cacao Barry or Callebaut Belgian chocolate and Italian meringue style buttercream.
Gluten-free options are available upon request.
Ruwi's Cakes - Wedding Cake Ideas & Shop Melbourne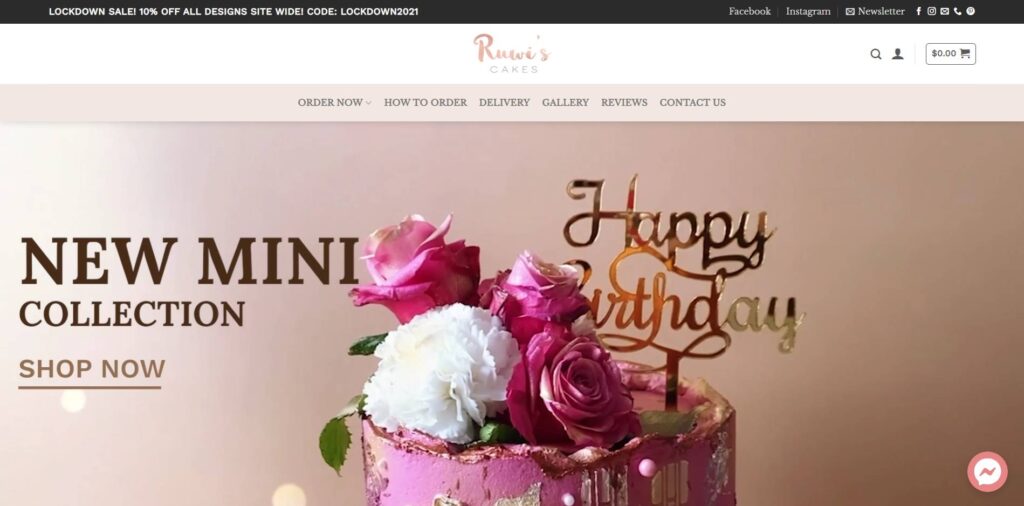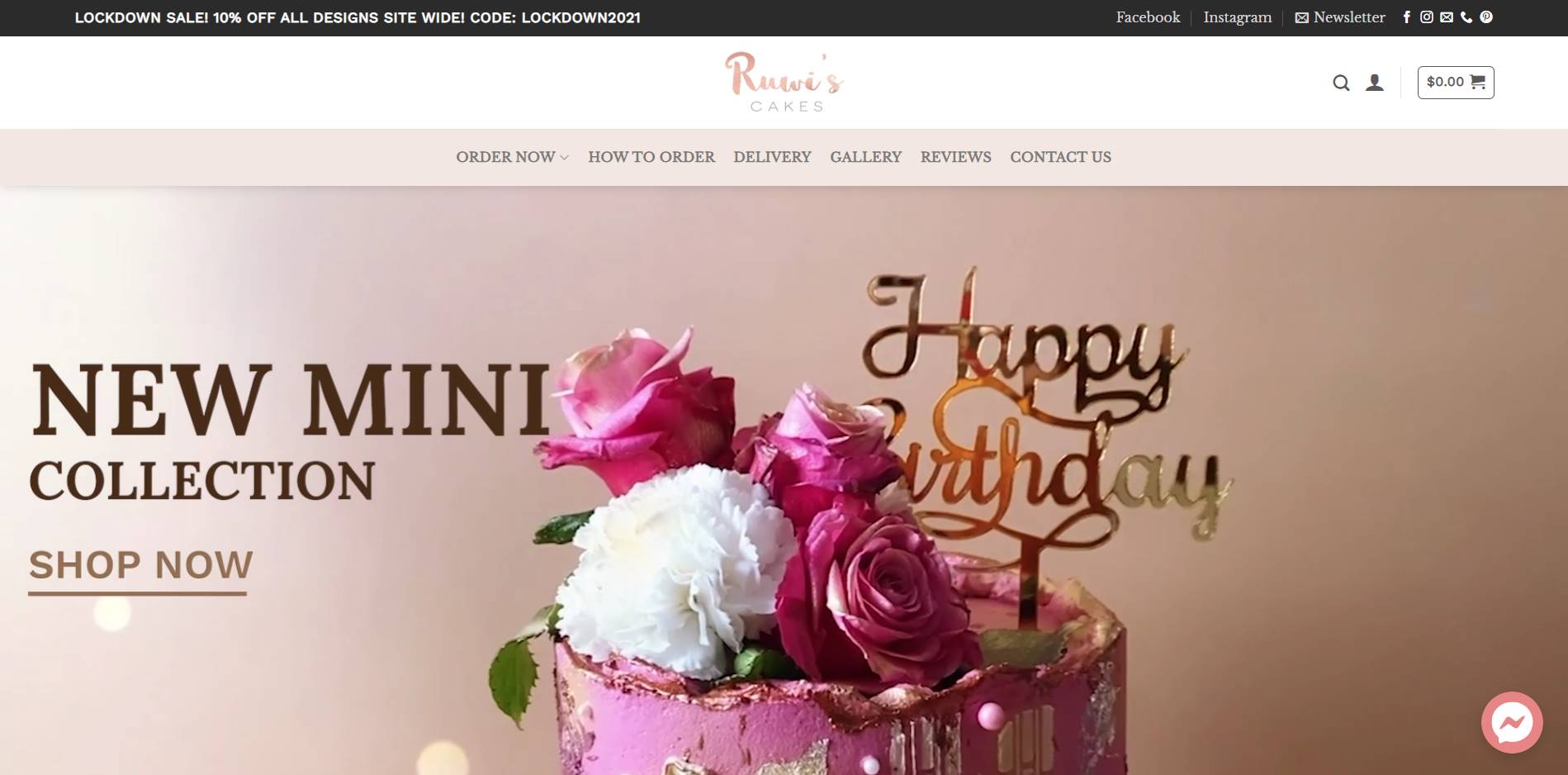 0468451909
About our wedding cake collection
Our Wedding collection series is carefully curated with a mix of traditional designs as well as those right on trend from 2021 onwards.
We have thoughtfully organised a range of sizes and tiered designs that are suitable from small family gatherings to larger weddings. We have done this to ensure that no matter what your budget is or the restrictions are in the current situation the world is facing, couples are still able to celebrate their special day with a special CAKE!
Our Wedding collection series is made to cater to between 10-70 dessert servings (or x2 for coffee serving sizes).
No more worrying about how your cake will look or if it will arrive on time in good condition! We will take 100% responsibility and ALL your stress of handling the cake!
ABOUT US
My baking journey began in 2009 in a high school food technology class. To my surprise, I quickly realised that I loved being in the kitchen baking delicious treats, and I seemed to be quite good at it! I had found a new hobby; baking.
In 2010 I suffered a serious injury while playing professional badminton. Suddenly I was an athlete who couldn't train and a competitor who could not compete. During this difficult time, I turned to bake. What had once been a hobby was now helping me to heal, and the thought crossed my mind, "can my hobby become my career?". All I knew was, I had to try.
As a perfectionist and a competitive perfectionist at that, I started to bake for hours on end, not stopping until I had mastered a recipe. My passion for baking grew deeper as I began to realise that what made me happy also made those around me happy. My friends and family were eating a lot of cakes while I refined my baking techniques.
With the encouragement of my brother, Sawan, I started an Instagram account, #ruwiscakes, to showcase my creations. Eventually, people started to take notice, and customers began to call. Sawan is now my business partner, and together we have started a business that offers custom cake designs unique to each and every customer.
As I take great delight in delivering exactly what my customers want on their special day, I use this as a force to continuously drive me to innovate the experience of ordering a custom cake. We want to make your special day even more memorable by customising the cake exactly to your needs that will be both beautiful and tasty 🙂
Peninsula Cake Art - Wedding Cake Ideas & Shop Melbourne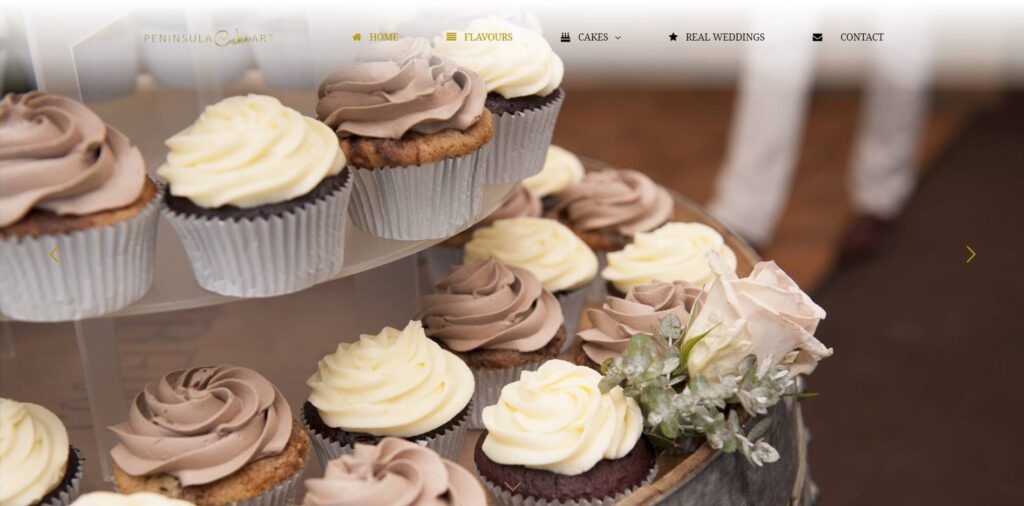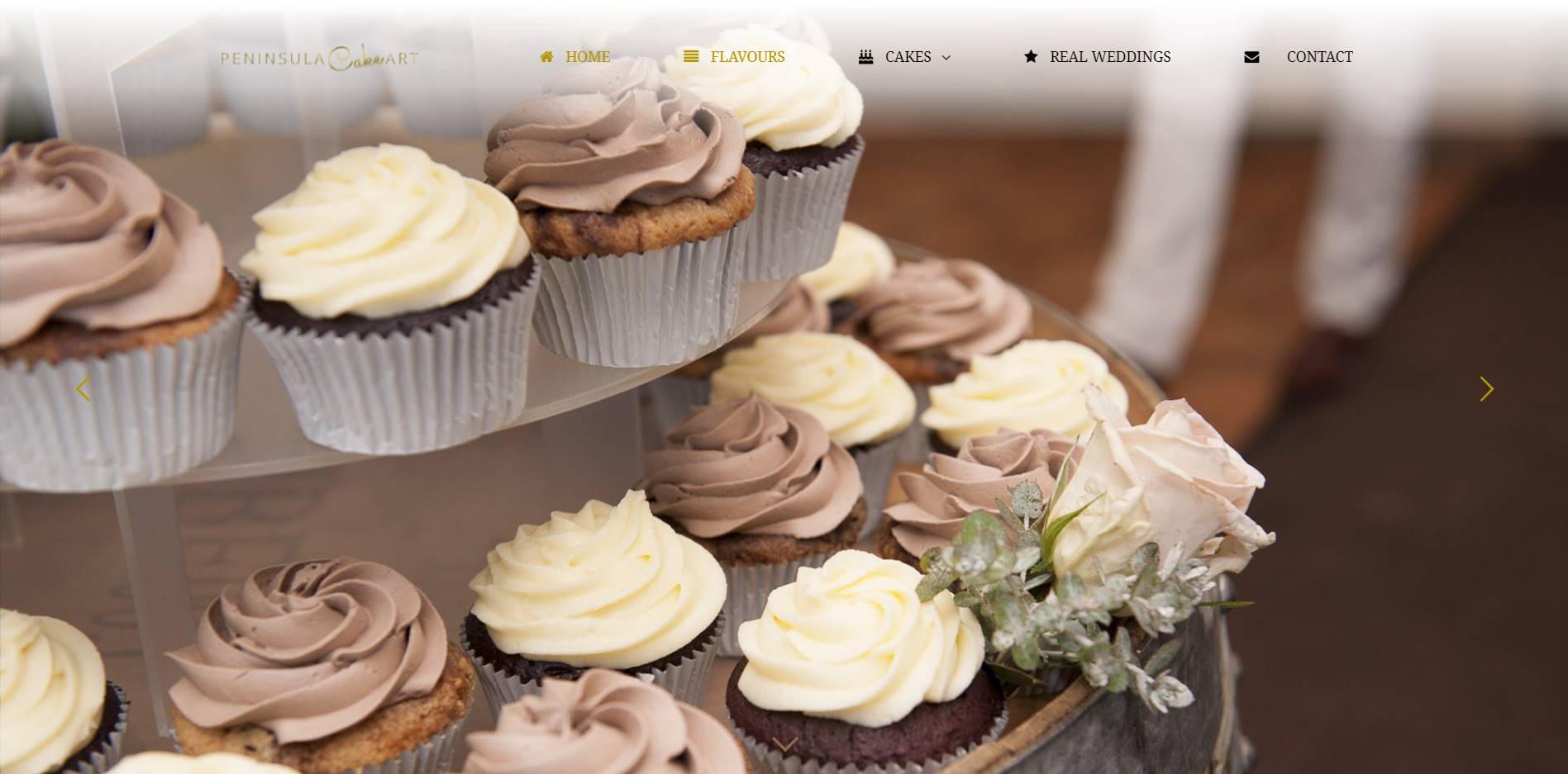 0400 221 375
Peninsula Cake Art was founded in 2005, and today it is continued to run with the same passion and quality for cake and sugarcraft that has ensured Peninsula Cake Art a place as one of the Mornington Peninsula's leading cake designing teams.
Peninsula Cake Art won "WEDDING CAKE DESIGNER OF THE YEAR – ABIA 2019" and has ranked in the top 3 ABIA Cake Artists in Victoria for the past 4 years. Peninsula Cake Art also ranked top 5 in the ABIA NATIONAL DESIGNER OF DREAMS 2019.
In 2018, they received first place at the Brides choice awards and had received a certificate of excellence every year from 2013 from Easy Weddings.
Wedding Consultation
At Peninsula Cake Art, we love working directly with our clients to create a custom-designed cake that reflects your style, theme, guest list and budget. Each and every cake is completely customised to your specifications. From your initial consultation to the moment when you slice into your beautiful wedding cake, we're happy to work with you to finalise every last detail.
Make a time to pop in and chat with Nicole. You can contact Nicole here and provide exciting details about your forthcoming event.

During your Wedding Consultation, after hearing your ideas, Nicole will walk you through the whole process, discuss your flavour options and provide a sample box for you to take away and try at your leisure. If you are happy for Nicole to save your date, a $100 booking fee will be required in order to secure your booking.

Two weeks prior to your event date, the remaining outstanding balance of your order will be due. Based on your requirements, we will arrange to drop off your cake at your event and make sure that it is picture-perfect before we leave!
The House of Elegant Cakes - Wedding Cake Ideas & Shop Melbourne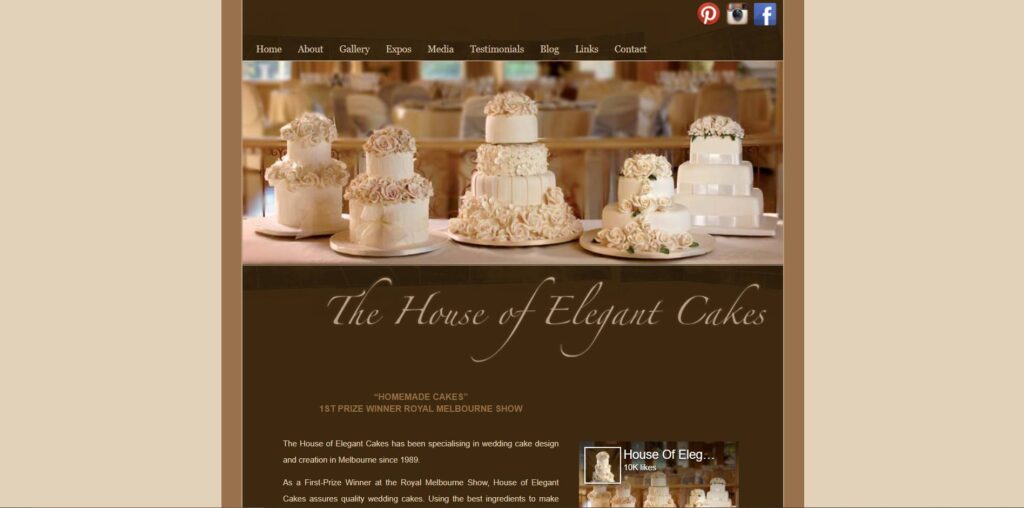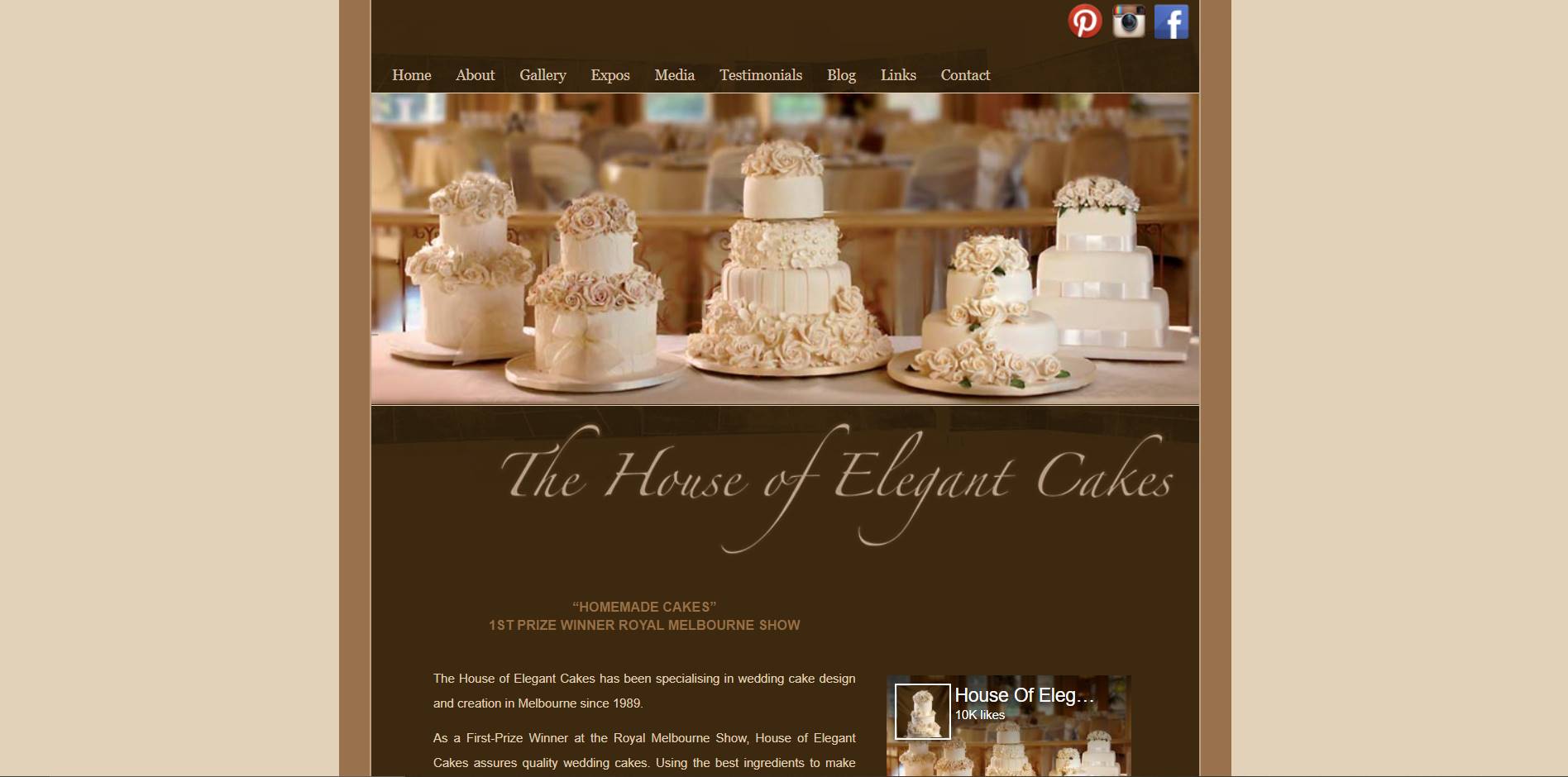 +61 412 660 940
The House of Elegant Cakes has been specialising in wedding cake design and creation in Melbourne since 1989.
As a First-Prize Winner at the Royal Melbourne Show, House of Elegant Cakes assures quality wedding cakes. Using the best ingredients to make the cakes and delicate decorations, coupled with 25+ years of experience, Michelle will make the wedding cake of your dreams. During her consultations, which are by appointment, she will take the time to discuss your ideas and offer attention to detail to produce the perfect wedding cake. Her business is well-established and based on client recommendations because of her value-priced cakes.
All of The House of Elegant Cakes are homemade. They are made from Michelle's own exclusive recipe with real butter and eggs! There are no commercial cake mixes or artificial flavours in our cakes.
Within each tier, there are layers of cake. For example, you could have pokies online for real money Chocolate Mud/White Mud/Chocolate Mud alternating joined together with Ganache.
It makes a fantastic dessert and plated up with King Island Cream, and Raspberry Coolie is truly delicious, or just enjoy the cake with coffee at the end of a beautiful evening!
Types of cake flavours and some possible combinations available include Chocolate Mud, White Chocolate Mud, Chocolate Mud/White Chocolate Mud/Chocolate Mud, Chocolate Mud/Orange/Chocolate Mud, White Chocolate Mud/Chocolate Mud/White Chocolate Mud Fruit, Lemon, White Chocolate Mud/Lemon/White Chocolate Mud, Jaffa and Caramel. If your favourite cake flavour is not listed, just ask.
Valley Designer Cakes - Wedding Cake Ideas & Shop Melbourne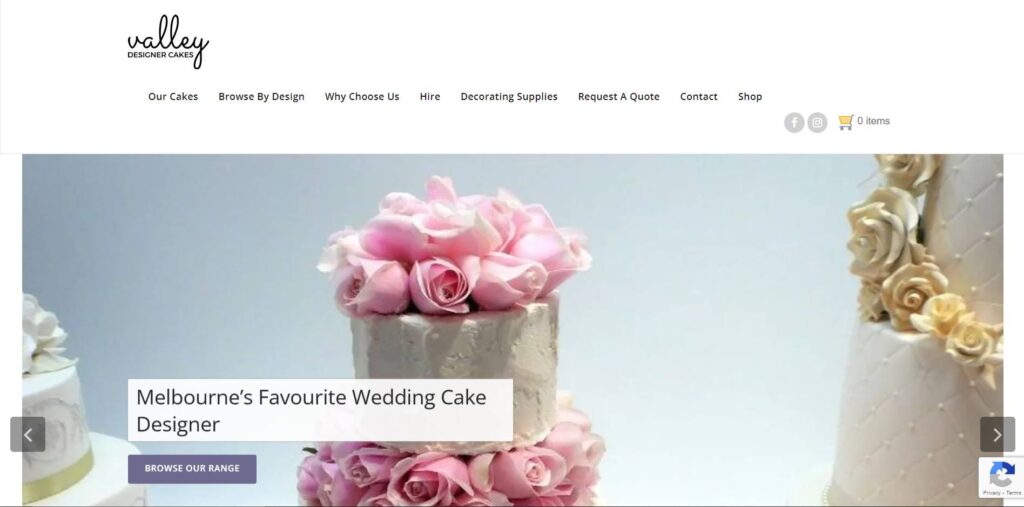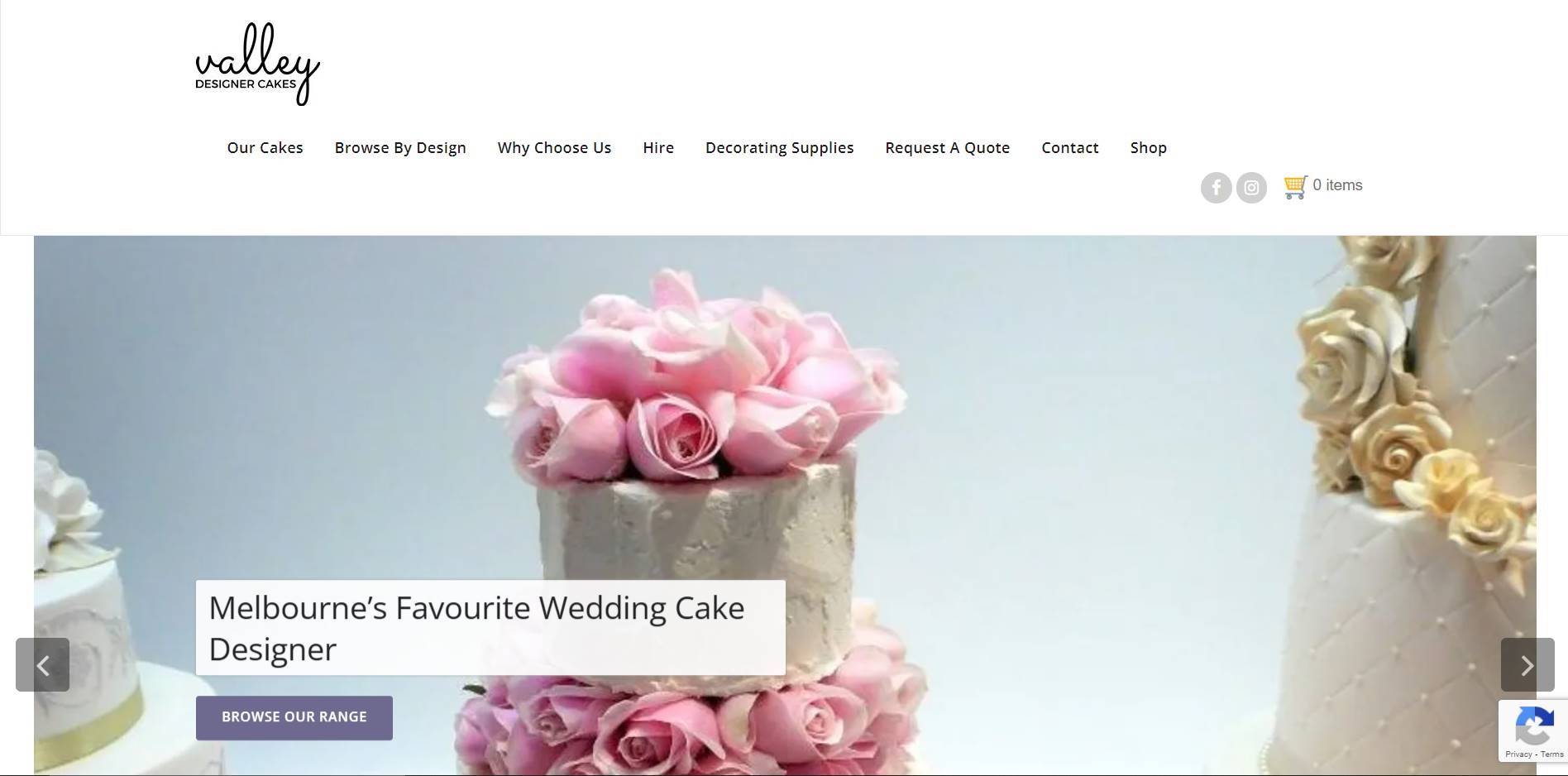 (03) 9370 8984
Welcome
Valley Designer Cakes specialise in custom made, handcrafted cakes for weddings and special occasions.
Divine & Delicious
We specialise in creating cakes that look divine and taste delicious. Baked fresh to order and decorated with passion and flair.
Cupcakes & Cookies
We also bake beautiful cupcakes and cookies, which can be used as thank you gifts or Bomboniere.
Allergies & Intolerances
We cater for food allergies and intolerances, including gluten-free, egg-free, dairy-free and vegan.
Why Choose Us
Celebrate your special occasion with Melbourne's Favourite Wedding Cake Designer – Valley Designer Cakes
Exuding style, sophistication and individuality, Valley Designer Cakes, Wedding Cake Designer Melbourne specialises in custom made, handcrafted wedding cakes and special occasion cakes that look and taste divine.
We also bake beautiful cupcakes and cookies, which can also be used as thank you gifts or Bomboniere.
With over 12 years of experience in cakes and cake decorating, you are in good hands when you choose Valley Designer Cakes, Melbourne's favourite wedding cake designer. We were awarded the 4th best wedding cake supplier in Victoria by ABIA for 2019 and have achieved Easy Wedding Five Star Awards since 2004.
Our cakes are made 100% from scratch, and absolutely no commercial cakes mixes are used. You will taste the difference and can be assured of quality. We have won the custom of a number of well-established wedding venues across Melbourne and can offer special discounts with our preferred suppliers. You may have seen us at a recent wedding expo or venue open day – be sure to come and say hi! We would love to host you in our boutique cake studio, located on the edge of Melbourne's CBD in Ascot Vale, where you can view our cakes and taste our amazing cake flavours. We are located close to all modes of public transport, just to make it that much easier and stress-free for you.
We cater for food allergies and intolerances – including gluten-free, egg-free, dairy-free and vegan. So don't hesitate to ask about your individual requirements. We have first-hand knowledge of these issues and accreditation in Food Safety Allergen Training.
We also understand budget constraints. Have you dreamed of having that 10 tier extravagant cake but just can't afford it? Talk to us about our Cake Hire options, and don't forget to ask about our cake and cupcake stands available for hire!
Read our glowing reviews on Easy Weddings and ask about our ability to match your cake with an invitation, wedding dress or colour scheme.
We would love to create something amazing for your wedding or special event. For a design meeting, please make an appointment.
Taste the difference
Baked fresh with the finest ingredients and beautifully decorated, your cake will be a stunning centrepiece that will leave a lasting impression on you and your guests.
Cakes baked the traditional way with flour, eggs, and milk are a rarity in the cake world. We only bake 100% from scratch. Once you taste our cakes, you will notice the difference.
The cakes cut well and are deliciously moist and flavoursome. We have a variety of unique and traditional flavours to choose from – there is sure to be one to suit you.
Visit our boutique showroom to view the many unique cake displays and sample various mouth-watering cakes on offer.
About us
Valley Designer Cakes incorporating Cake Passion opened in 2005 and has been delivering spectacular cakes since its inception. You may have visited us at a recent Wedding expo or venue open day. We love what we do, and it shows in the masterpieces we create!
We have built a solid reputation within the exclusive Melbourne wedding set and have won the custom of several well-established venues across Melbourne and Victoria.
Narelle is an experienced cake designer and decorator who combines her qualifications in floristry with amazing cakes using fresh flowers. Narelle and our small dedicated team are looking forward to creating and delivering beautiful and amazing cakes for our loyal customers.
Make your special occasion truly memorable with an exquisite designer cake by Valley Designer Cakes.
Cake Me Crazy - Wedding Cake Ideas & Shop Melbourne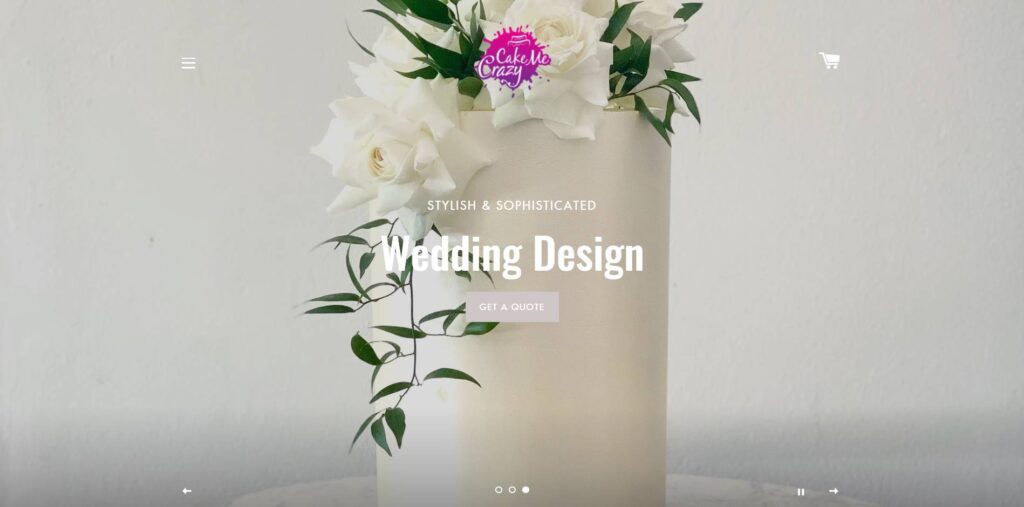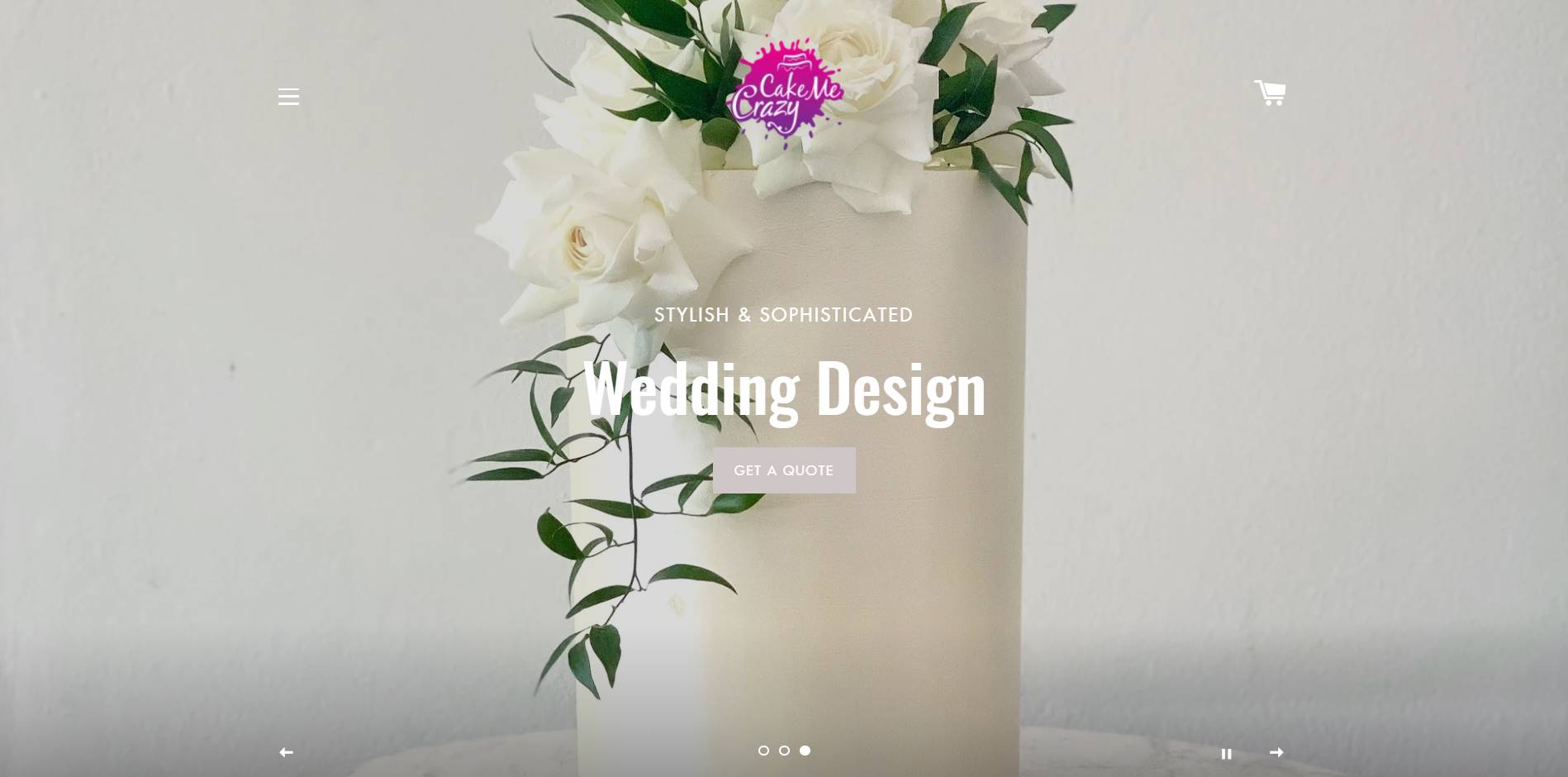 +61 401 572 245
A Bespoke Cake Design studio located in Malvern East, Melbourne. You are specialising in Bright, Bold and Captivating Designs for your Birthday and Corporate Celebrations and Timeless, Romantic & Thoughtful Wedding Cake Designs.
Creating eye-catching and unique of kind designs is what we do. It's what we love, and we don't believe in the standard cookie-cutter cakes. Every cake we create has a personality and is individual, just like our clients!
Speak to us about creating a show-stopping design for your event, click the contact button to submit an online form, and let us chat all things sweet!
INSTA WORTHY CAKES!
BIG and BOLD or maybe classic and understated. Sometimes you just want to run wild and free and go semi-naked with florals in all the right spots.
Make sure your event stands out and have that cake everyone, raves about!
LUXURY YOU CAN TASTE.
At Cake Me Crazy, we use only the highest quality premium ingredients to create delicious, fresh and flavoursome cakes and baked goods.
From our decadent, luscious Mudcakes, our zingy and zesty curds to our gorgeously golden caramels. We are sure you'll find a combination to make your taste buds sing!
Only the best classic and favourite flavours have made our menu, and we've had the not so hard or painful task of taste-testing each flavour to make sure it's of the highest standard - no, really, we didn't mind at all.
Featured Weddings
Weddings are special. It's a memorable day for you, your family and your friends. Your Wedding Cake should be a representation of you as a couple and incorporate your theme. At Cake Me Crazy, we will work with you and provide a tailored, one of a kind design that not only looks totally amazing but makes your taste buds sing.
If you would like us to create and quote your design, please submit your request through our contact page. Don't forget you can grab a Sample Box and have it delivered straight to your door. Available on our Online Store.
Fantasy Cakes

- Wedding Cake Ideas & Shop Melbourne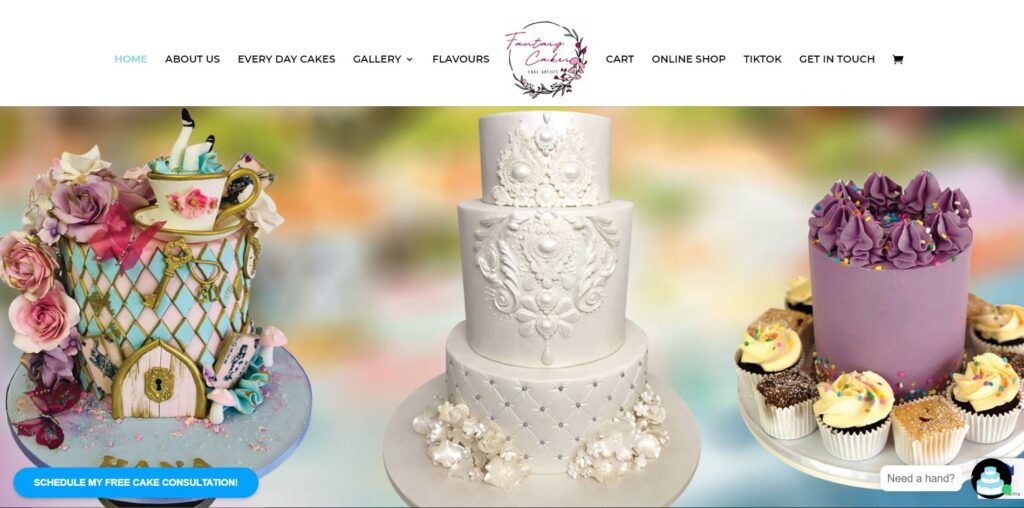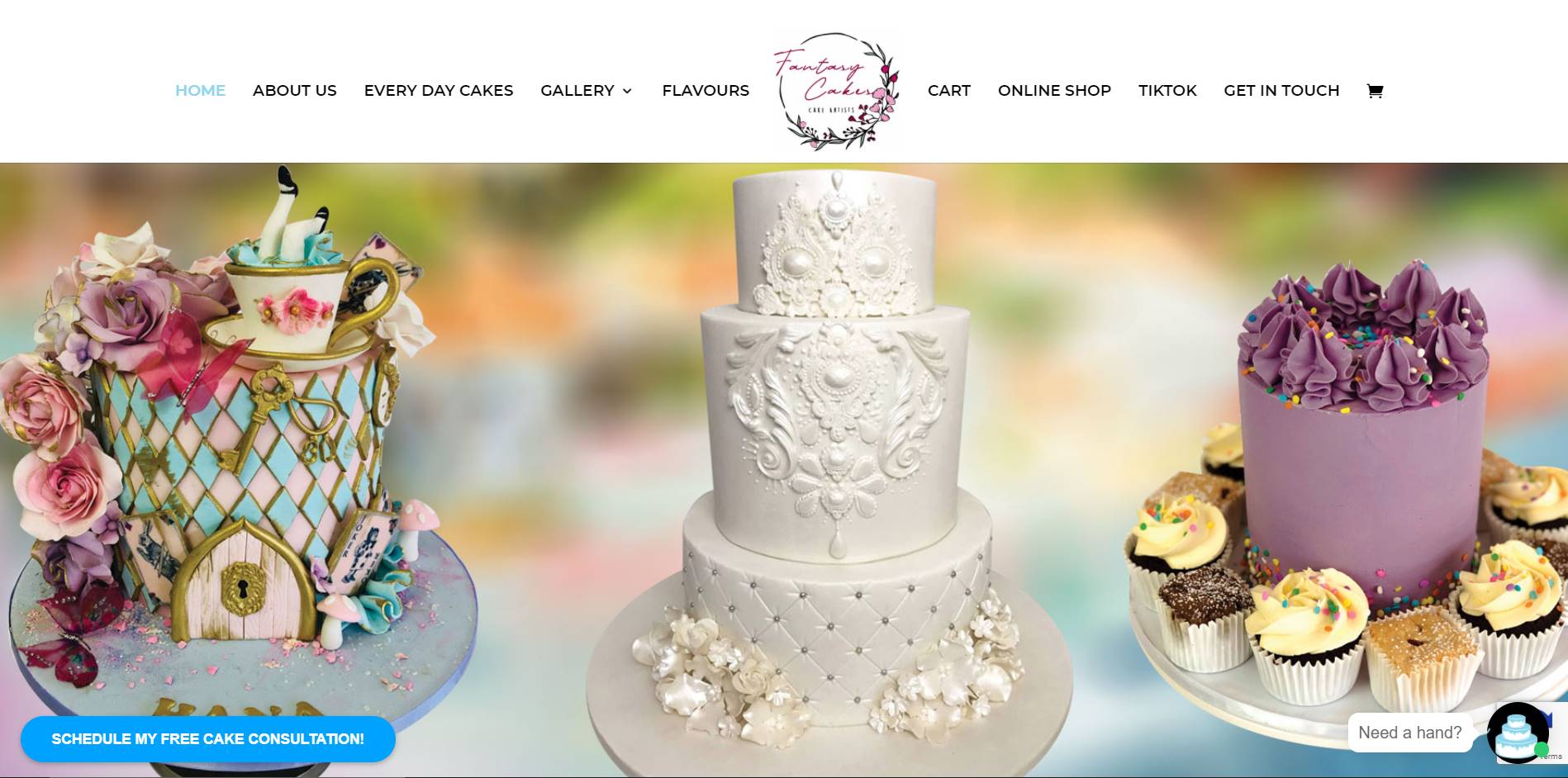 03 9855 8224
Every Day Cakes
Now, more than ever, it is the time to make sure that those everyday events are still celebrated and to make sure joy & happiness is shared.
Our brand-new range of "Every Day Cakes" are designed to delight, and contactless delivery is available to your Melbourne home or office!
Get The Party Started
Whatever your style is, we'd love to create the best cake or cupcakes that will suit your taste. If you want to embrace a rustic theme, celebrate a religious tradition, or impress clients and employees, we can handcraft a dessert perfect for the event. Our custom-made creations are the perfect centrepiece for every event and taste as good as they look.
We also love children's parties—between the balloons, the dancing, and the streamers, we can't seem to get enough of the fun. And what better way to top it off than with a perfect birthday cake for your loved one that shows their special interests. Or how about an impressive 3D cake to bring more life to the party?
No matter what your special cake needs or occasion, we have you covered.
We Love A Bit Of A Challenge
We are artists who love a challenge; however unique your design is, we will make it! We will work to understand your needs and make sure the end result is just as you imagined it. We can also make matching cookie favours and custom cupcakes to complement your event theme. Our Melbourne team gets a thrill out of being creative and can suggest options if you need some inspiration.
We have a range of delicious flavours as well as options for multi-tier designs or custom shapes. We specialise in wedding, corporate, christening, special occasion, novelty, and custom cupcakes to delight guests at your event. For extra convenience, we provide a Melbourne-wide delivery. We can deliver straight to your event, Monday to Sunday, during business hours (or at another time for an extra fee).
Why Choose Fantasy Cakes?
Fantasy Cakes is a custom cake design company that is at home in Doncaster East, Melbourne. We have loyal followers that visit us for all their care needs. We are more than happy to work on any design in-store or by sending us an email of the design, and we will make the cake for you.
We include in all our work:
boards iced with matching ribbon and message in icing cutout letters

a variety of flavours in each tiered cake at no extra cost

handcrafted icing figures all made to order on our cakes

all our cakes are designed, baked and made on-premise

samples in store for tasting are complimentary

design cakes to your specifications are complimentary.
Regnier Cakes - Wedding Cake Ideas & Shop Melbourne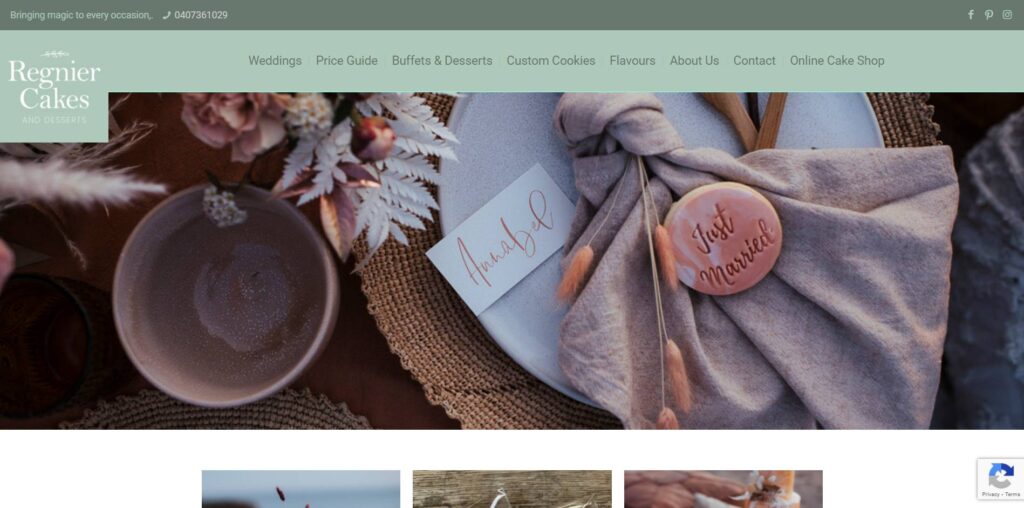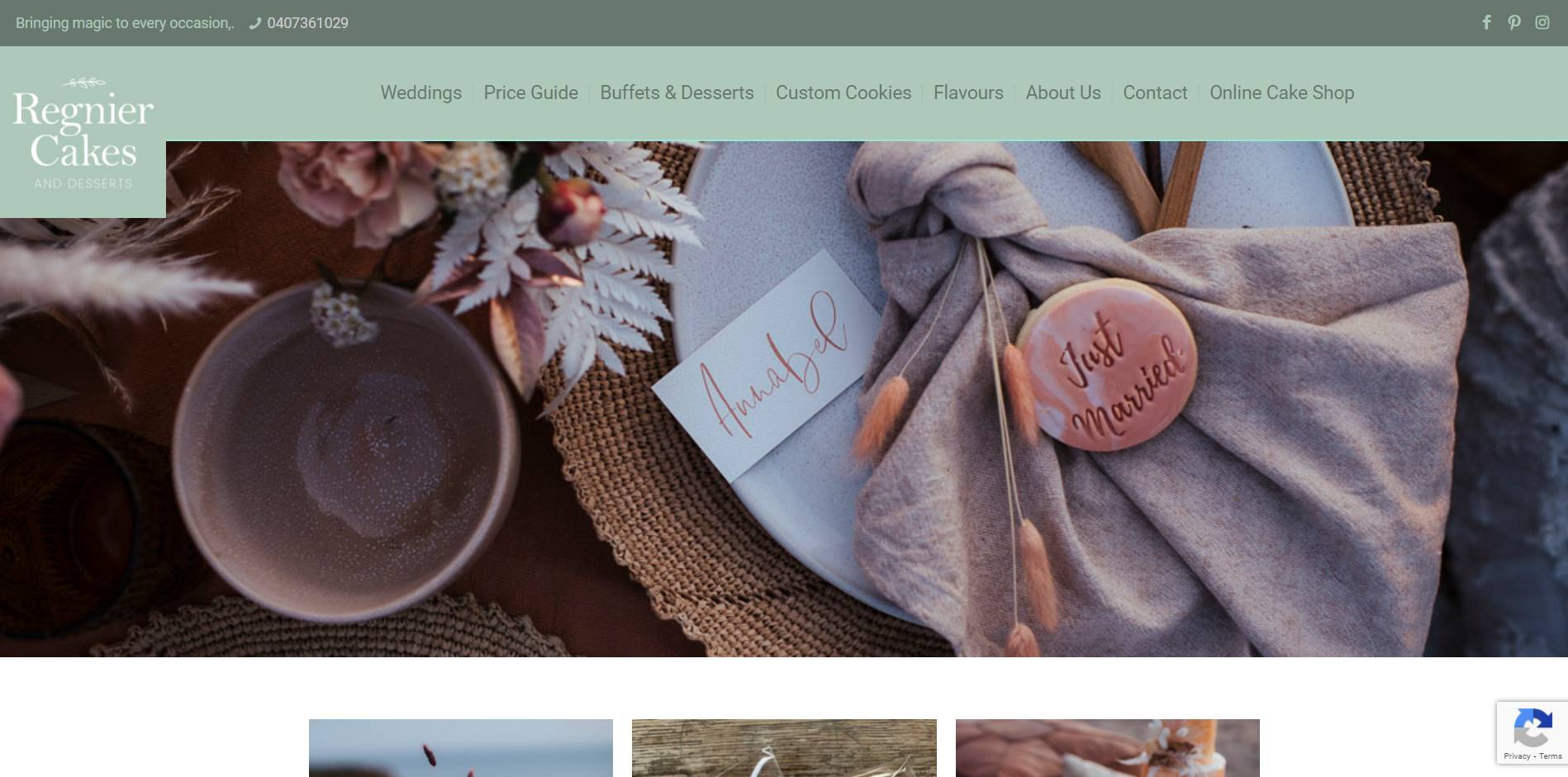 0407 361 020 
About our Wedding Cakes
Our Pastry chef has been designing cakes for over 20 years.
With over 500 wedding cakes created in the past 5 years, we can create something perfect for you.
From Magical creations, romantic designs, vintage or rustic, Regnier Cakes is in the top 10 wedding cake businesses in Melbourne.
The History Behind Regnier Cakes
Like all good stories, mine starts way back, before I was even born.
My great-grandma, President of the CWA, expert cake maker, winner of all CWA competitions (hence the reason for her becoming President, so someone else could win), a strong woman and leader in the community.
I wish I had known her. But her love for cakes and baking was passed down through the generations, skipping a few to get to me.
This explains me, full of strength, determination and absolute love for baking.
As a child, I was always helping mum in the kitchen every chance I had. Grade 5 became the start of what would be my baking dreams. I entered my very first cake competition at my school fete. I selected the piggy cake from the famous Women's Weekly cake book. To my surprise, I won my first competition.
Once I reached high school, my parents sent me to a local cake decorating school to learn some exciting cake decorating techniques. From that day onwards, every family members birthday and every public holiday gave me an excuse to bake and decorate.
At age 16, I decided it was time to take my love of baking to a new level. I left high school and started my baking and pastry apprenticeship. Thanks to my dad driving me to work at 3 am I was able to follow my dream.
In 2001 and 2002, I represented Victoria in the National Bake Skills competition, where I won many awards, including the best chocolate base invention cake (which today is known as my wicked Belgian mud cake). There I was lucky enough to work and be mentored by some of the best pastry chefs and bakers in Australia. In 2002 I was awarded Victoria's food apprentice of the year and once again was lucky enough to represent my state again in the National LA Judge Baking Awards.
Then Regnier Cakes was born, crafting cakes for friends and family. I worked for years refining my skills and inventing new recipes on my days off from my full-time job. Today Regnier Cakes is my full-time business. Using my skills and knowledge from my pastry background, I'm not only designing amazing cakes but creating mouth-watering flavours to tempt all taste buds. June 2015, I secured my first premises, a kitchen to call my own, with a meeting area for cake clients.
Now the dream continues, finding a new space to share our love of everything sweet.
Every day something amazing is being crafted in the Regnier Cakes kitchen, and I hope I will be able to assist you and your family in designing and creating something special for your next occasion.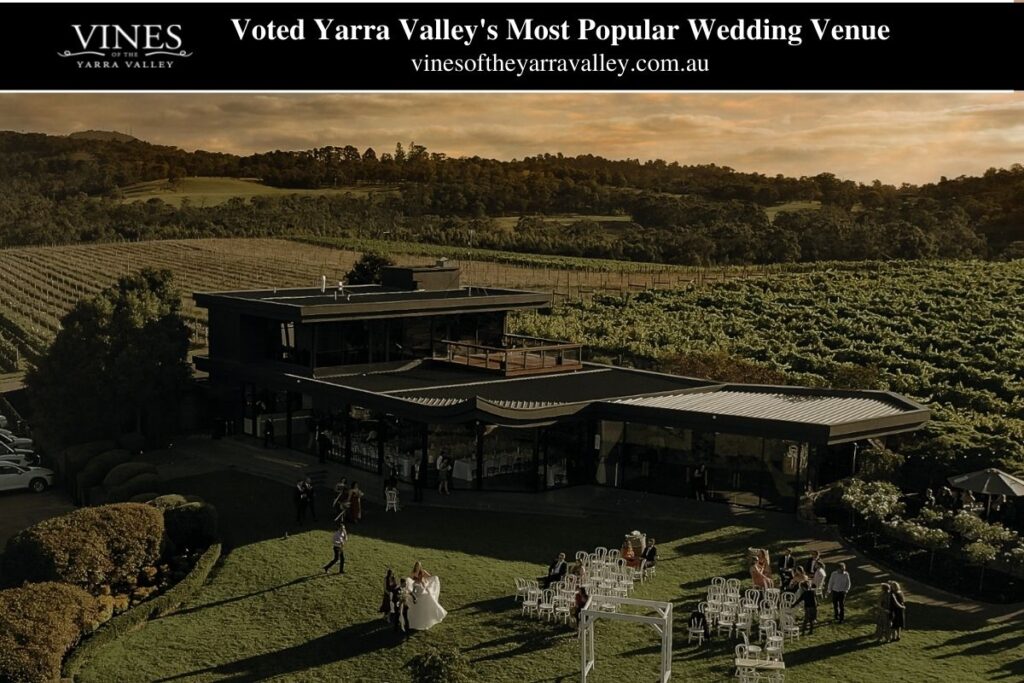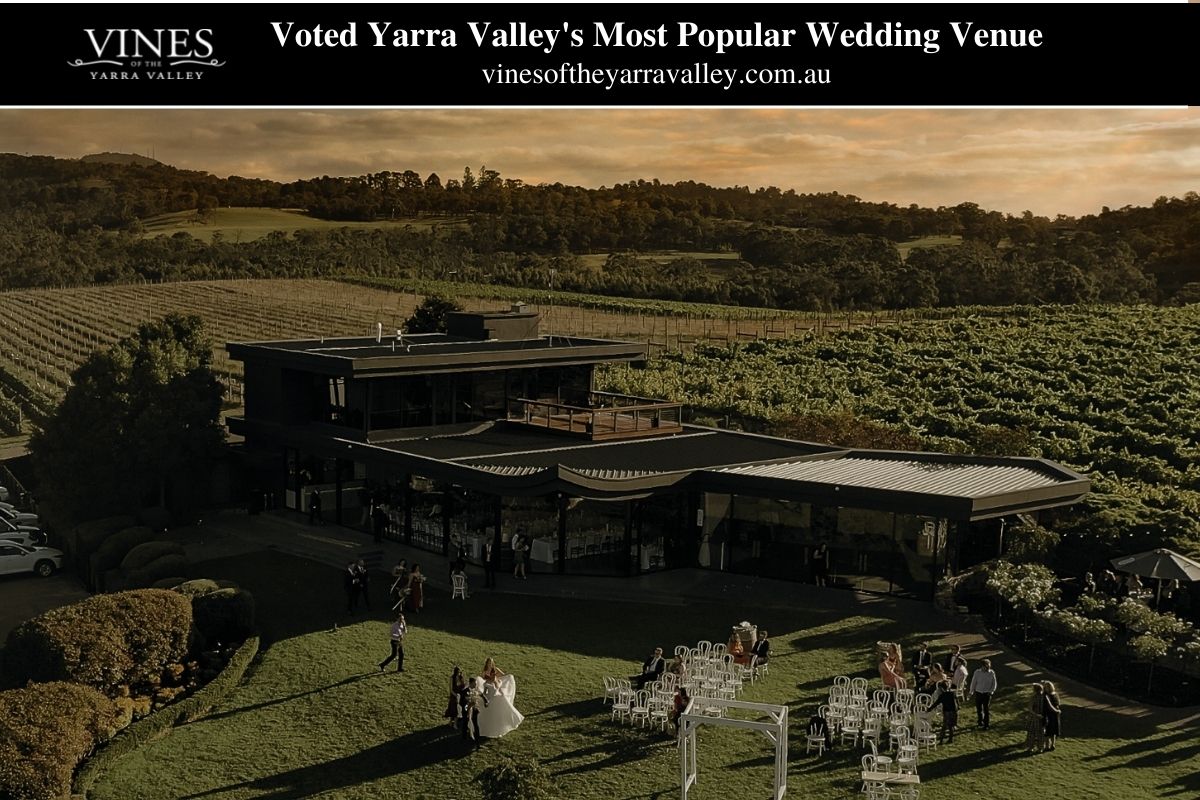 A Little Bit Fancee - Wedding Cake Ideas & Shop Melbourne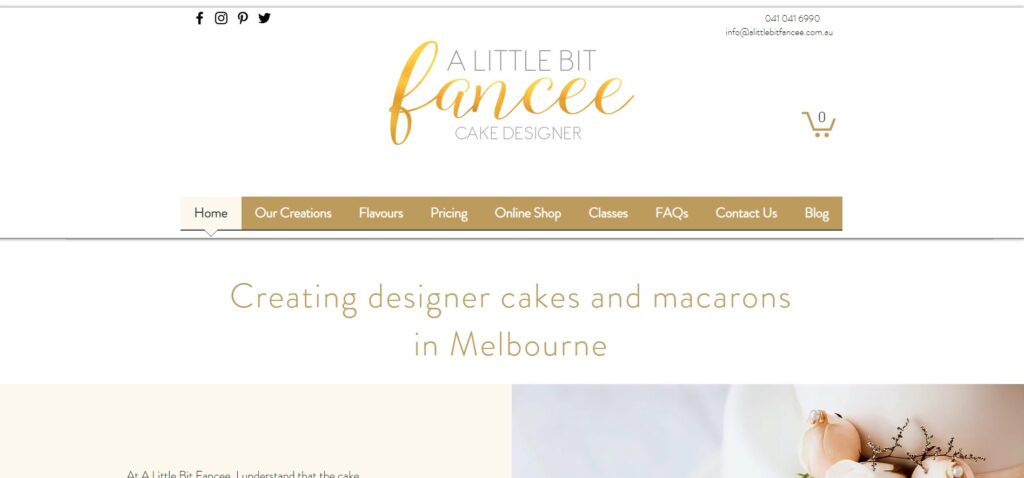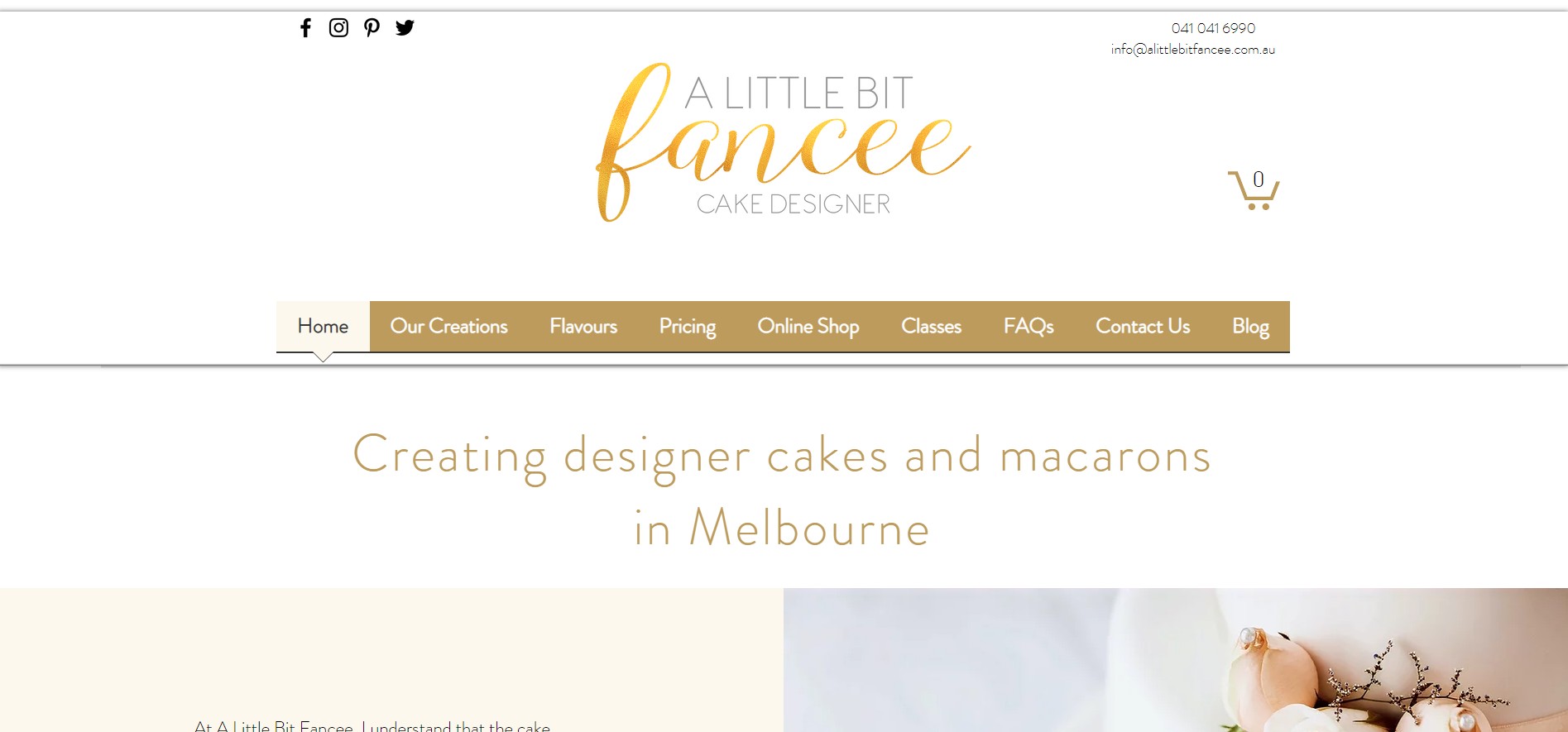 041 041 6991
At A Little Bit Fancee, I understand that the cake, macaron and dessert is the centrepiece of your celebration, whether it be a birthday, a wedding, a baby shower, or a corporate function- your moment is paramount. I will work closely with you from design to delivery. Rest assured that when you order from A Little Bit Fancee, you are receiving high-quality ingredients, amazing flavour, expertise and experience.
About Me
Founded in 2009 by Cristina Cvetkoski, A Little Bit Fancee is a busy Melbourne-based home business studio producing highly regarded and sought-after cakes, macarons and desserts.
I specialise in wedding cakes; however, I have a deep-seated love of everything to do with special events, birthdays, christenings, baby showers - and that has helped garner my reputation of immaculate care and attention, not only to my work but to the clients I work for.
My aim is to ensure you have a wonderful experience, and it all begins with the first consultation. With only a few simple questions, I will work with you to design a unique and special cake for your event. I then ensure your cake, macarons and desserts are baked to perfection and delivered immaculately. You will receive my expertise throughout the whole process.
All of my desserts are constructed of high-quality ingredients and finished in immaculate detail, memorable for you and your guests. 
Drawing inspiration from nature, fashion, photography and travel, I offer completely customised service and can tailor a design specific to your personality and event styling. I know how important your special day is and strive to provide an unparalleled experience at every step in order to make your vision a reality. Browse my designs and contact me today. 
Kats Cakes - Wedding Cake Ideas & Shop Melbourne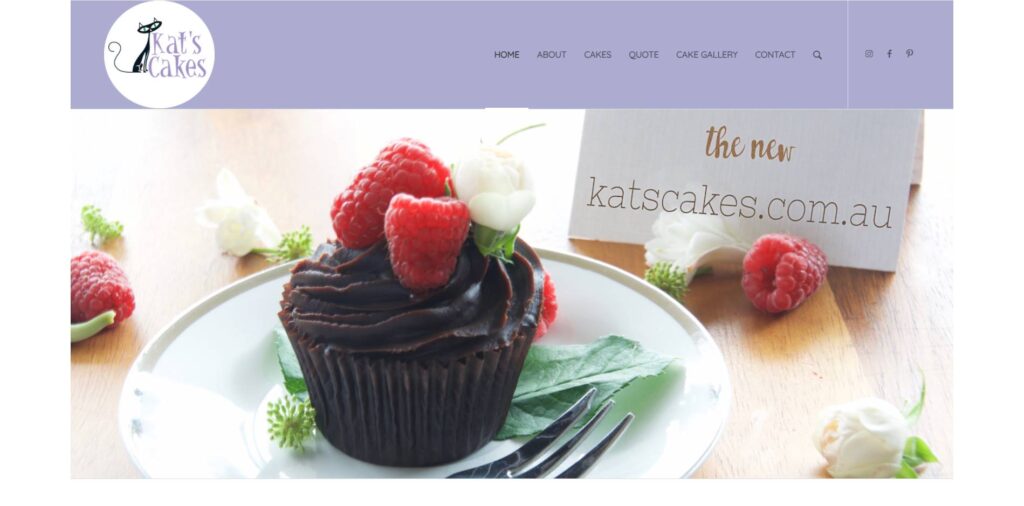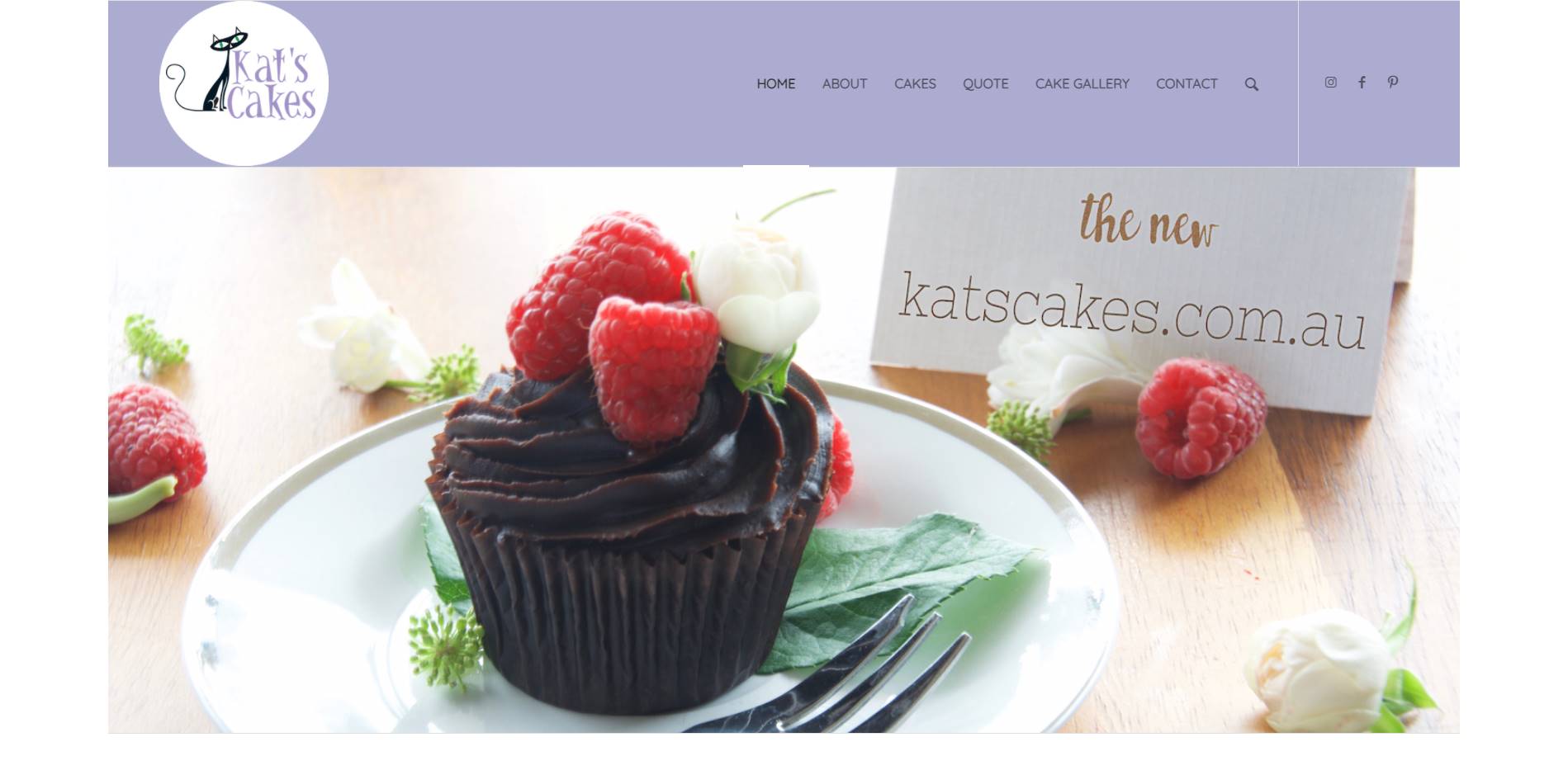 0409 421 508
ABOUT
Kats Cakes is a Melbourne-based small professional business specialising in custom made cakes. Kats Cakes was created in 2002 by Katrina, who turned her love of baking and making people happy into a successful business. With over 20 years of experience and over 10,000 cakes made, Katrina has become a leader in the Melbourne cake industry through hard work and dedication.
After many successful years building a quality reputation in Fitzroy north, Kats Cakes relocated their studio to Doncaster. Katrina and her team offer a fresh and artistic approach to custom cake design. Her experience enables her to be flexible with design style. She is personal yet professional and takes much pride in making sure all cakes are individually perfect.
Kats Cakes prides itself on creating not only wonderfully looking cakes but cakes that also taste amazing.
ORDERING
To ensure the Kats Cakes team can retain their high standards and provide a personal service to all clients, only a certain amount of orders are taken each week. It is recommended that wedding cakes are ordered at least 3 to 6 months prior to the date and strictly 14 days for celebration cakes. Time frames are important to ensure client expectations are met above and beyond and also design elements are achieved.
After viewing our online portfolio and if you like what we do, you can contact us via email, telephone, or make a consultation time with Katrina to discuss things further and receive a quote. Appointments are held on Tuesdays and Saturdays by appointment only. Consultations quotations are valid for two weeks and email quotes, 3 business days. If you are happy with your quotation, a deposit is required to secure the day and date of your booking, with full payment due two weeks prior to the function.
Stylish Cakes - Wedding Cake Ideas & Shop Melbourne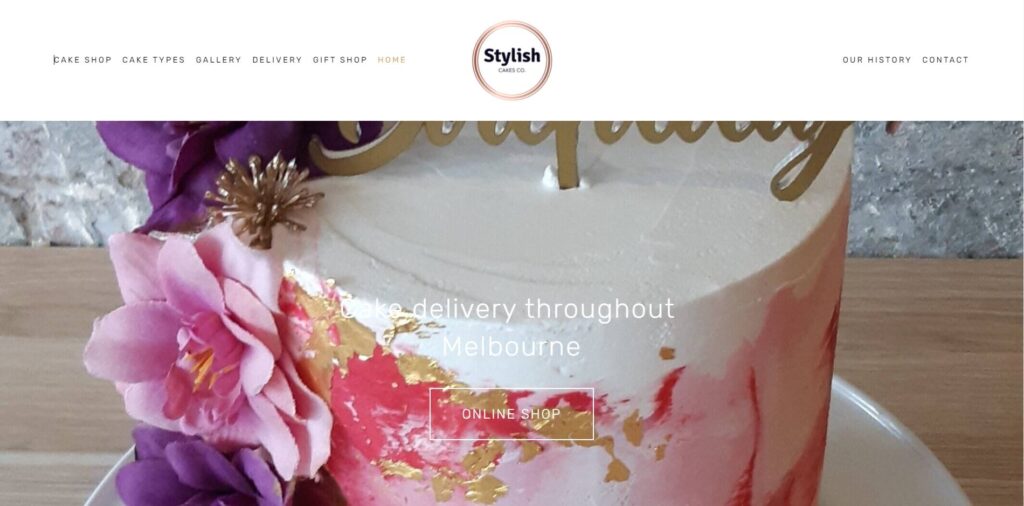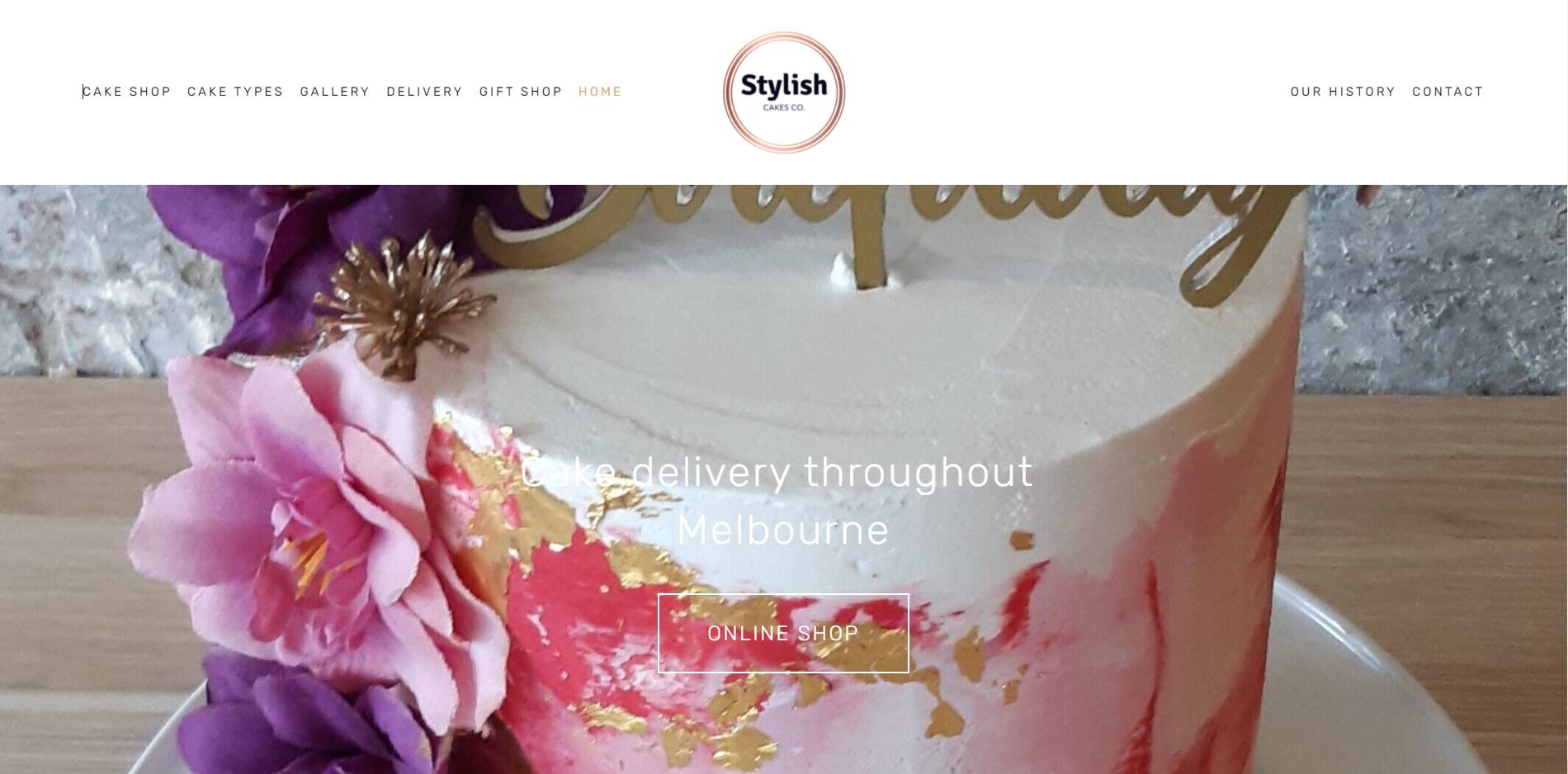 0424 091 764
Stylish Cakes Delivered Throughout Melbourne
We are a popular cake maker in Melbourne that specialises in custom, birthday, wedding and corporate cakes. Our popular online cake shop can have the cake delivered to your house or restaurant/reception based on the date of your choosing. Please visit our online shop via the link below or send us an email with your custom cake design.
Stylish Cakes Co. Established in 2018
Our business was set up in 2018 as a retail shop in the bridal district of Sydney Road Brunswick. During the COVID19 pandemic, we transitioned to an online business and, in 2021, closed our retail shop and moved into our own purpose-built factory at 2/27 Greystone Court Epping. From our Epping factory, we can take your online and custom cake orders, make them in our food grade factory and deliver them to you or your loved one's in Melbourne in our refrigerated vehicle.
Karen Naylor - Wedding Cake Ideas & Shop Melbourne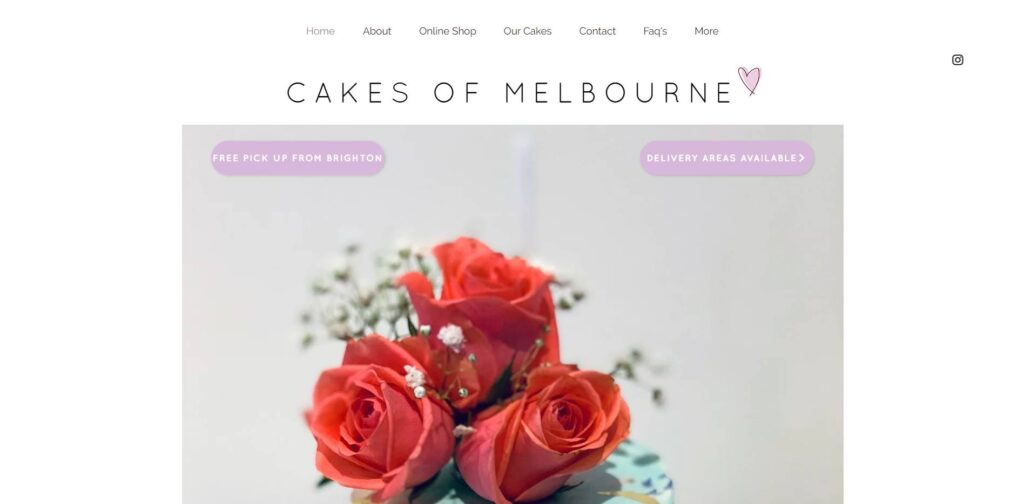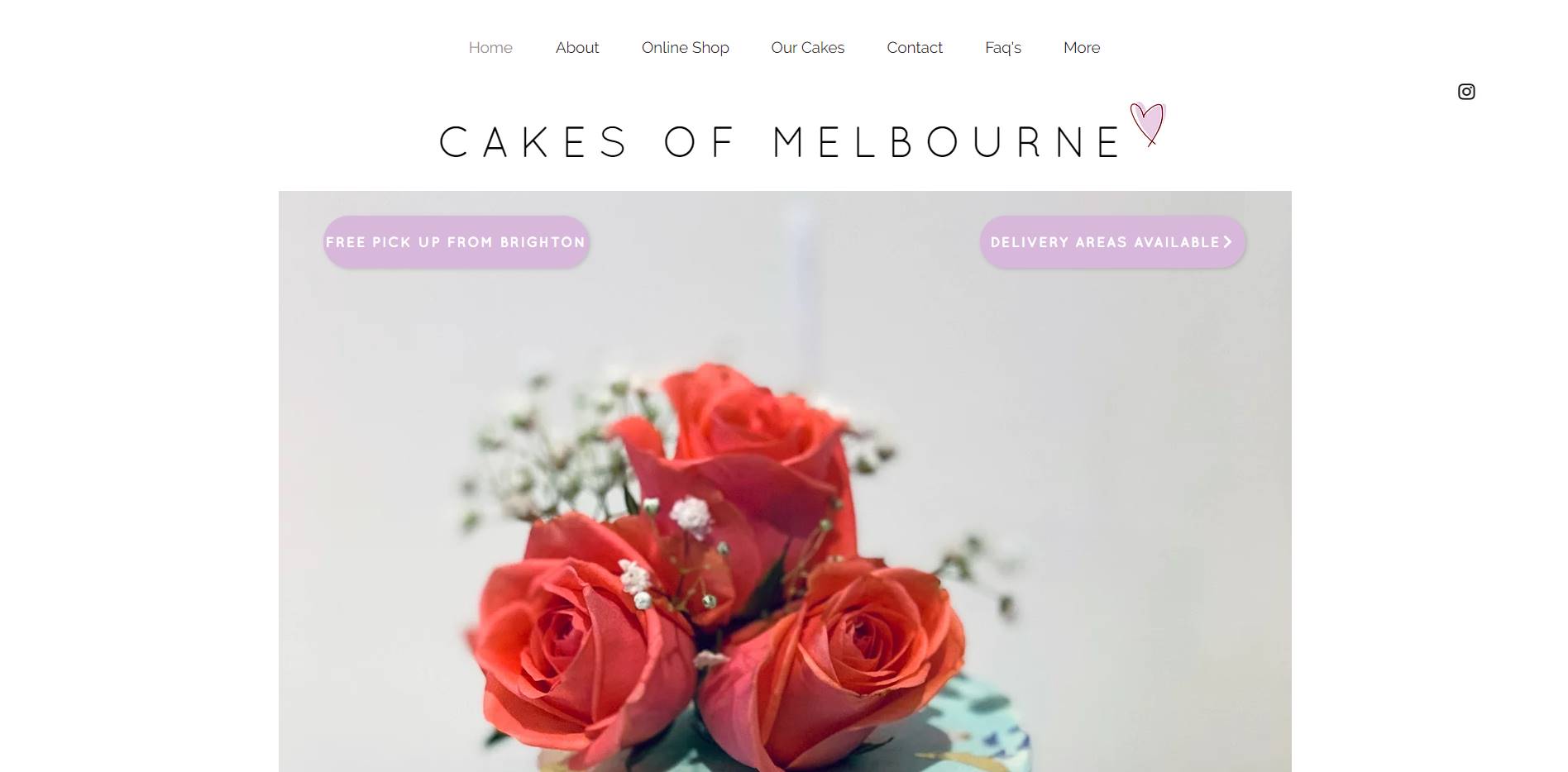 0408 911 678
About Me
KAREN NAYLOR
We are offering you the finest of cakes and sweet bakes both in beauty and taste for your next celebration or event.​
I am an accredited Food Safety Supervisor and my licenced registered kitchen at home in Brighton, Victoria, is where I put all my love into creating these show-stopping treats, using top quality products and creating textures and tastes that are hard to beat.
My cakes are freshly baked, layered, filled, swirled, piped, drizzled, and then I have fun decorating using my own creativity. No two cakes are ever the same. I love trying new recipes and techniques, and there's little I won't do in search of baking perfection. I also am happy to bake to your dietary requirements - gluten-free, dairy-free, halal and vegan. ​
If there is anything special that you need, just let me know - I will do my very best to make it happen for you.
Just sit back and relax and let me create your dream celebration cakes and sweet bakes. I pride myself on creating the very best for you all the time, every time...
Ministry of Cakes - Wedding Cake Ideas & Shop Melbourne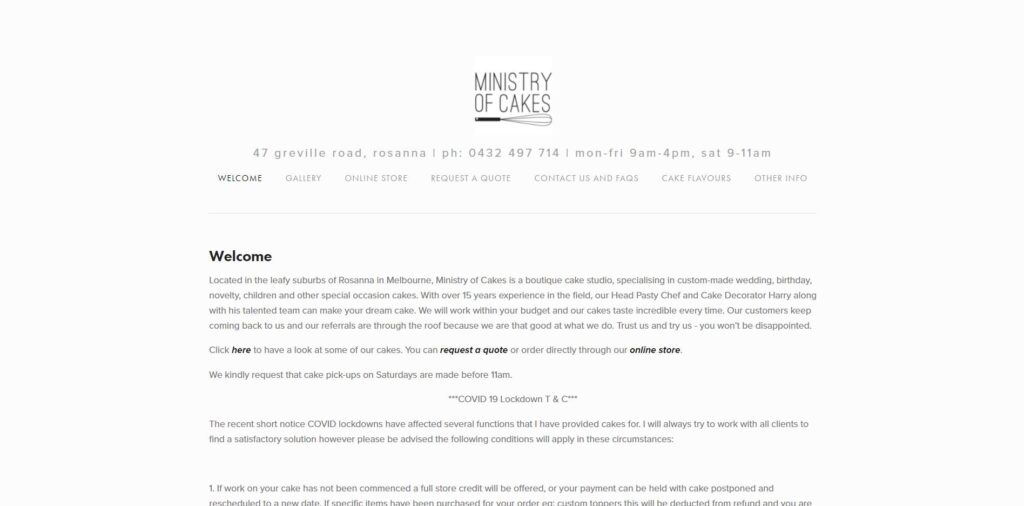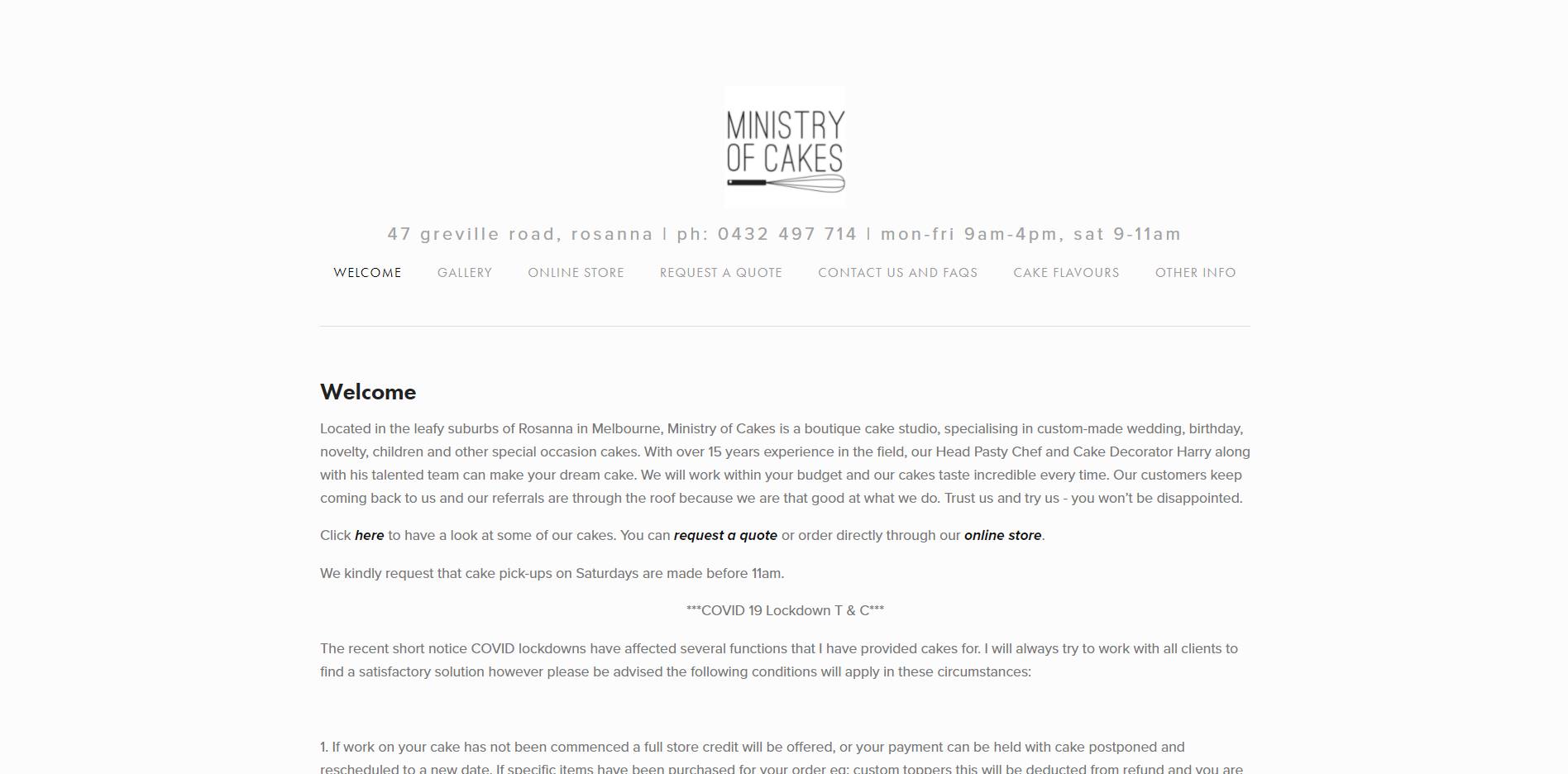 0432 497 715
Welcome
Located in the leafy suburbs of Rosanna in Melbourne, the Ministry of Cakes is a boutique cake studio specialising in custom-made weddings, birthdays, novelty, children and other special occasion cakes. With over 15 years of experience in the field, our Head Pasty Chef and Cake Decorator Harry, along with his talented team, can make your dream cake. 
We will work within your budget, and our cakes taste incredible every time. Our customers keep coming back to us, and our referrals are through the roof because we are that good at what we do. Trust us and try us - you won't be disappointed. 
Wedding Cakes
From my experience in dealing with couples during cake consultations, the process of designing a wedding cake is one of the most exciting parts involved in planning your special day.
This is the stage where couples have the chance to showcase their personality to family and friends.
At Ministry Of Cakes, we make this process very easy. From the moment you walk through our doors, an open and relaxed environment awaits you where we can discuss ideas and taste countless flavour combinations. We will cater to any budget, whether small or large and promise you will leave feeling excited, happy and content - this is your wedding, after all!
Cakes by Sue - Wedding Cake Ideas & Shop Melbourne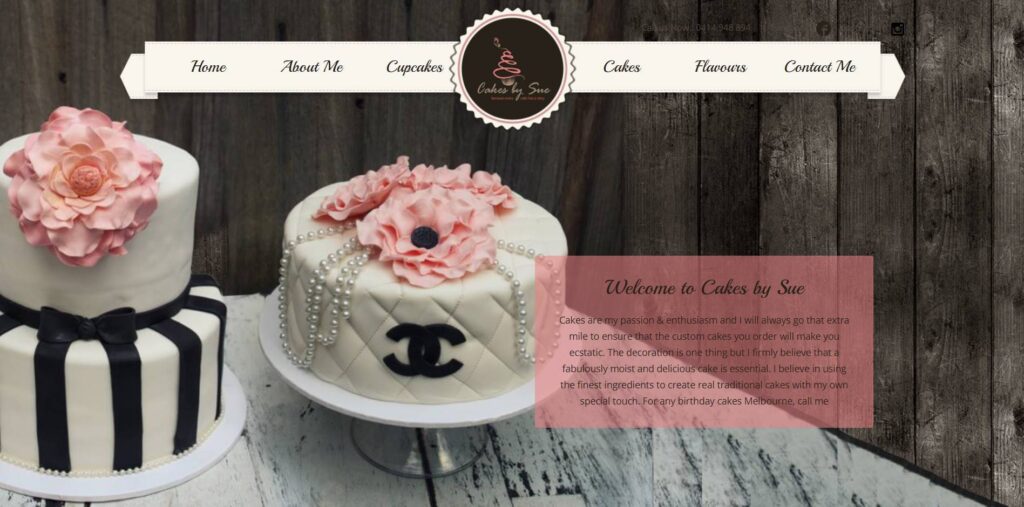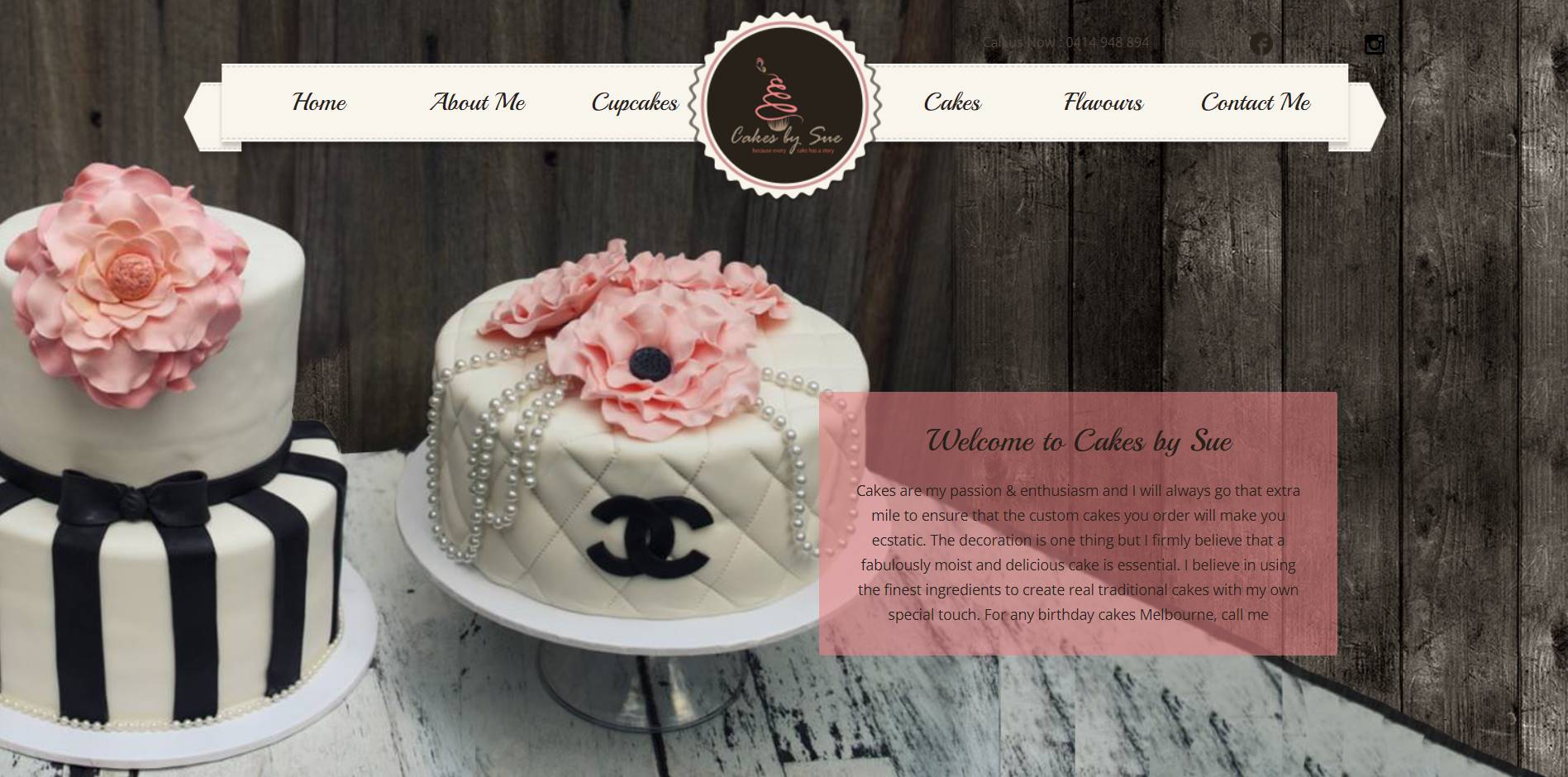 0414 948 895
Welcome to Cakes by Sue
Cakes are my passion & enthusiasm, and I will always go that extra mile to ensure that the custom cakes you order will make you ecstatic. The decoration is one thing, but I firmly believe that a fabulously moist and delicious cake is essential. I believe in using the finest ingredients to create real traditional cakes with my own special touch. For any birthday cakes in Melbourne, call me.
Because Every Cake Has A Story
A delicious slice of cake can immediately bring a bit of celebration to an ordinary day. I hope you enjoy Cakes by Sue on your special occasions, as well as all the days in between. You most likely recall a cake as part of your life's milestone celebrations. Cake has the unique ability to connect us with the people and events of our past. However, the cake should not be reserved only for these special occasions.
About Me
I aim to create the most exquisite cakes, and my inspiration comes from everywhere: art, fashion, architecture, landscapes, music, sport and history. Most of all, my inspiration comes from each one of my incredible clients and their unique requirements. Every cake I create is custom made from concept to consumption and is a completely original piece of edible art. If you can imagine it, we can create it.
Cakes by Sue was founded after My lovely husband, friends, and family told me, "for God's sake, will you do this as a business and not just as a hobby!" So, I took their advice and here I am !!
My Dream Cake - Wedding Cake Ideas & Shop Melbourne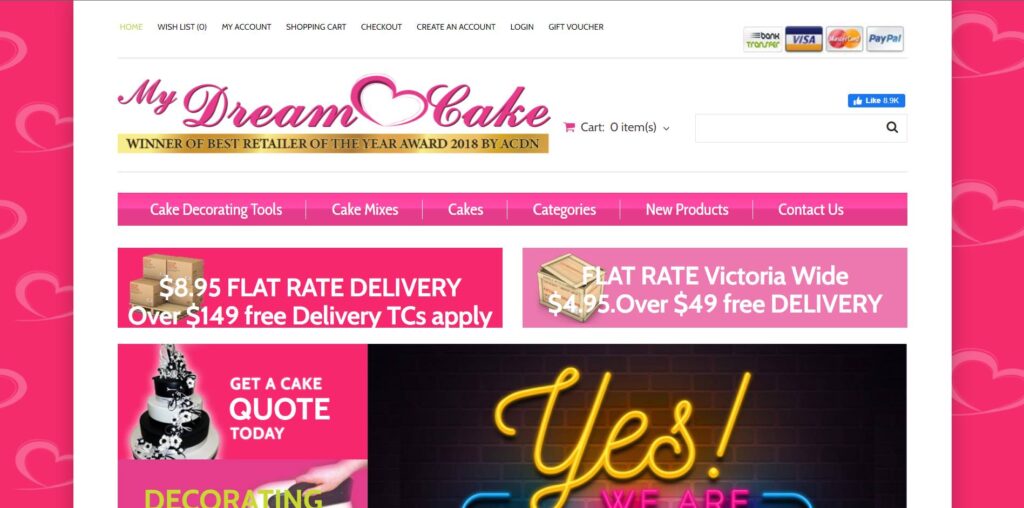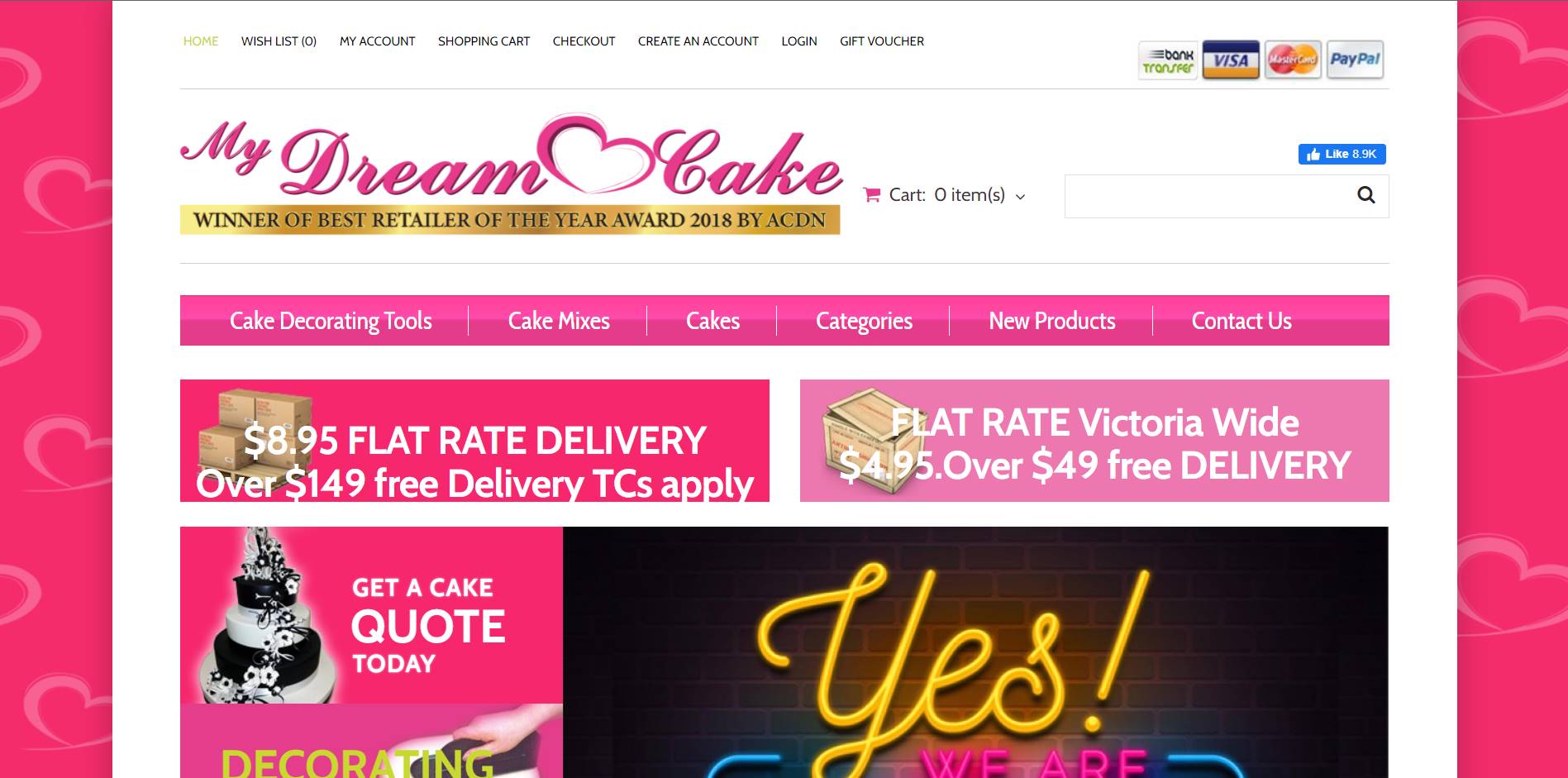 03 8759 1789
My Dream Cake is located in Hallam, Victoria, Australia. We are a cake decorating company that supplies a wide range of cake decorating products and tools. Our high-quality products and tools are sourced within Australia and Worldwide. Here at My Dream Cake, we also have experienced cake artists that are happy to design and create a custom cake for your next event.
Custom Cakes Melbourne
The team at My Dream Cake can produce that special cake for your next event/occasion. Whether you're celebrating a Birthday, Wedding, or Corporate function, My Dream Cake can deliver a top-quality cake that is fresh and tastes amazing that all your guests will be talking about. Our expert designers will work with you to make your vision a reality. We are happy for you to email or bring in photos and any design ideas you may have to help in creating the perfect cake for you & your event.
Cake Decorating Supplies Australia
My Dream Cake is a leading supplier of cake decorating equipment. We have sourced the world and within Australia to find the latest products that are available. We stock brands such as Wilton, PME, JEM and many more that can be found here on our website. At My Dream Cake, whether you are a beginner or an experienced cake decorator, you are sure to find the right tools for all your needs. If you purchase here from our online store, we also offer a flat rate of $4.95 or FREE for orders over $49 within Victoria, Australia & $8.95 or FREE for orders over $149 Australia wide. We also ship Internationally!
Cake Decorating Classes
At My Dream Cake, we also offer cake decorating classes throughout the year. From making sugar flowers to buttercream pipping, we also have been able to secure the talents of Australian and International cake artists like Handi, Verusca Walker and even Kaysie Lackey to come and teach their amazing work with you all, so you too can create amazing works of art.
Sweetcheeks Cookies and Cakes - Wedding Cake Ideas & Shop Melbourne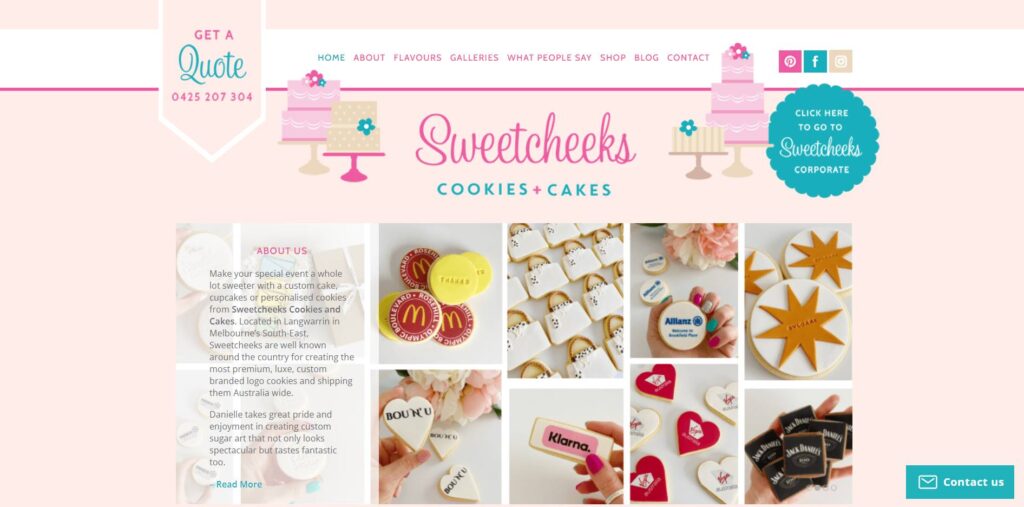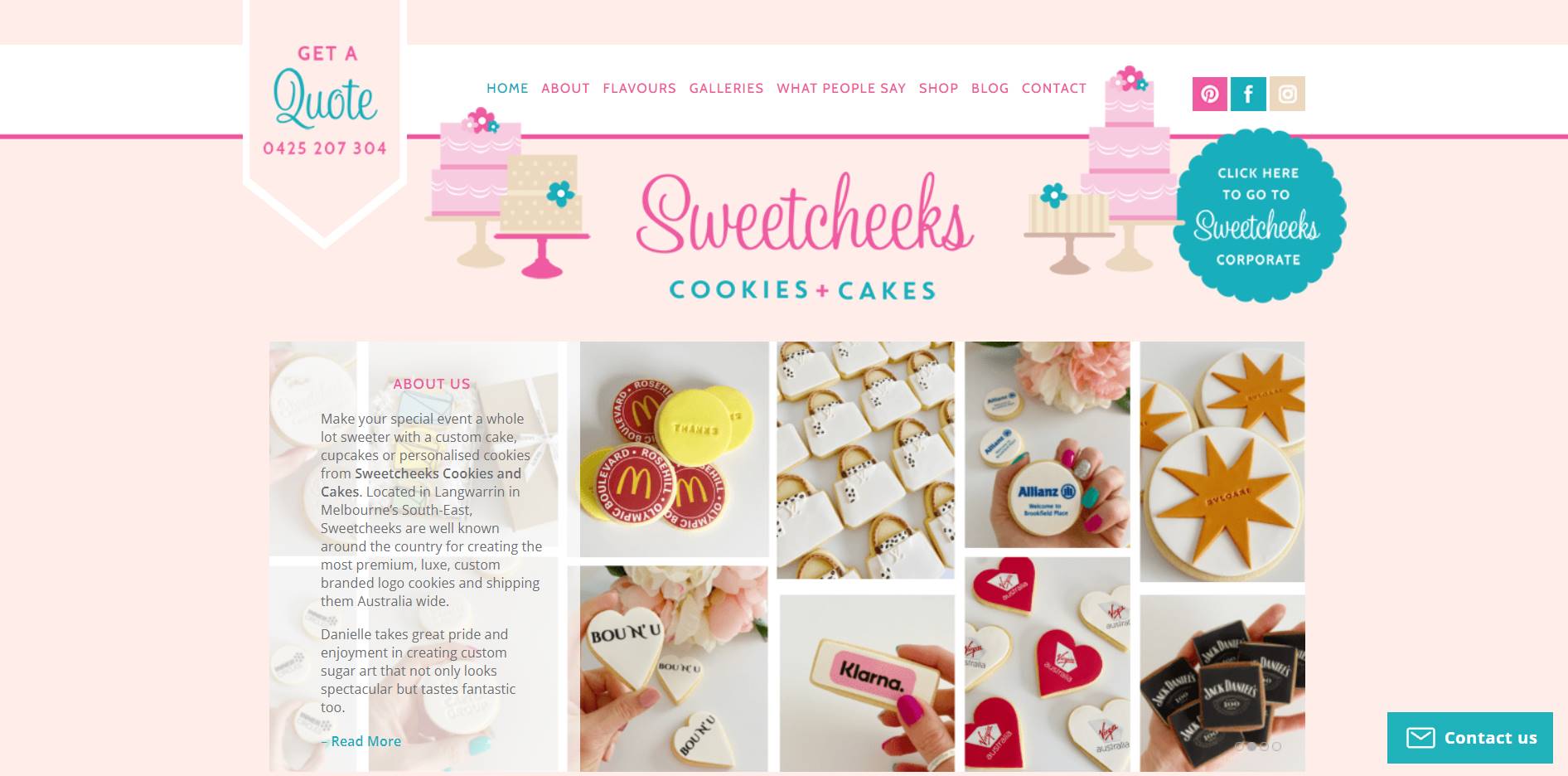 sweetcheekscookiesandcakes.com.au
0425 207 305
ABOUT US
Located in Langwarrin in Melbourne's South-East, Danielle and her hand-picked Sweetcheeks staff are well known around the country for creating the most premium, luxe, custom branded logo cookies and shipping them Australia wide.
Danielle takes great pride and enjoyment in creating custom sugar art that not only looks spectacular but tastes fantastic too. Using only the freshest, real ingredients, you'll get a moist and flavoursome bite every single time. This results in your guests and customers raving about your event and brand. 
Sweetcheeks Cookies and Cakes clients return time and time again for delicious treats. While we specialise in Corporate Branded Logo Cookies and Wedding Cookies and Cakes, we do still create for Birthdays, Baby Showers, Christenings, Work Functions, Product Launches and just about any excuse for Sweetcheeks custom cookies!
We deliver our custom cakes across Melbourne, and our beautiful custom made cookies can be shipped all over Australia! (and we've been doing this for 12+ years now!)
Sweetcheeks is very much in favour of same-sex marriage, and we are so glad you can wed your loved one!; we would love to create your Wedding Cake and Wedding cookie favours! 
Danielle and the Sweetcheeks team have created custom corporate branded logo cookies for clients and events around the country, including Tiffany & Co (for 10 years as of February 2022), Bulgari, Tommy Hilfiger, Tag Heuer, Sunglass Hut, Mercedes-Benz, Alternative Dairy Co, Allianz Australia and so many more. 
Have a look at some of the custom cookies and cakes we've created here in our gallery! or Corporate gallery here
Sweetcheeks is a fully registered kitchen and insured food business. Documentation can be provided on request (You should always ask your food providers for these – it's illegal to sell food to the public in Australia without this!)  
AMARANTOS CAKES - Wedding Cake Ideas & Shop Melbourne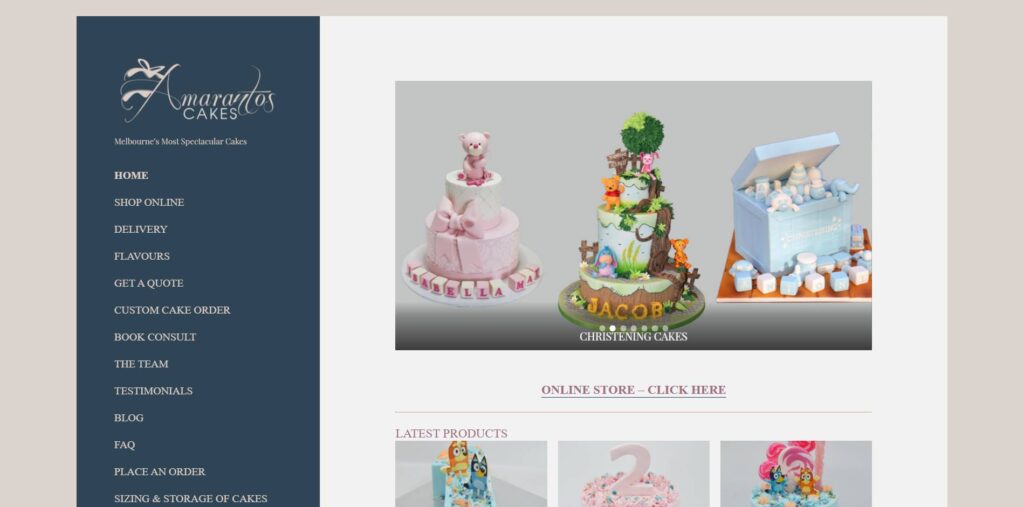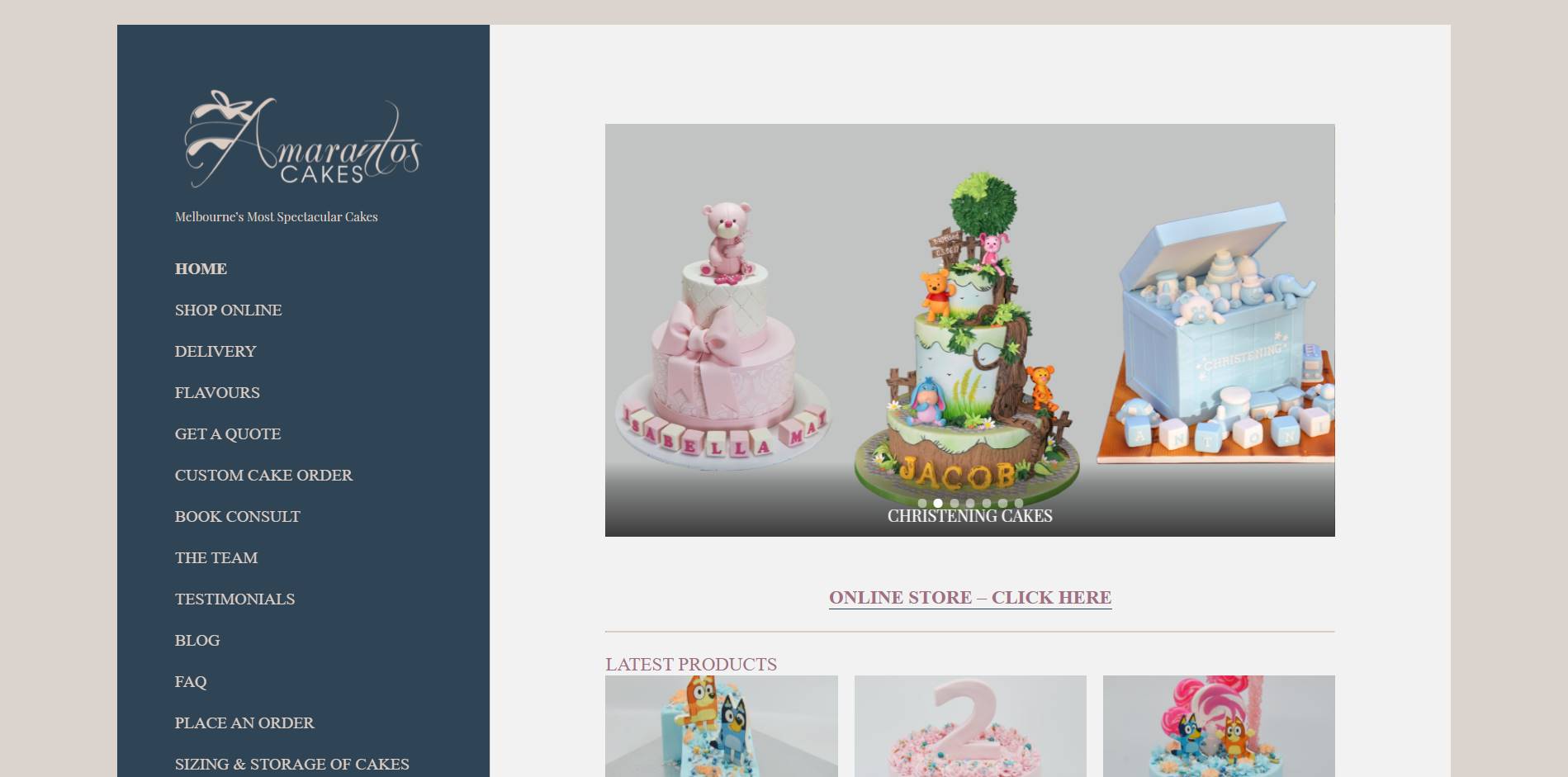 0458 778 781
Cakes Melbourne
No matter what the occasion, Amarantos Cakes Melbourne has a perfectly designed celebration cake. 
Let us design and create a custom celebration cake for your birthday, engagement, wedding, anniversary, christening, 
work or corporate function or any gathering of family and friends. 
Order online today and make your next occasion an event to remember.
Use the links in our menu to access important information about the order and keep your cake fresh for information on how to place an order, click here.
Not sure what size you need! Please visit our cake care & sizing page. 
We supply the best cakes in Melbourne.
Using the search bar in the main menu is the best way to find our products.
Just type in a keyword of what you are looking for, e.g. "paw patrol" or "Minecraft", and hit search.
The results of what products we have in that range will then load, and you can click on the images to see pricing, flavour availability and serving sizes.
All the cakes featured on this website can be ordered online through this website.
Amarantos Cakes – Creating Art With Cake!
Amarantos Cakes is an artisan cake studio based in Macleod (Melbourne, Victoria). We specialise in custom made cakes that are sure to impress in both quality and taste.
Our focus is on creating a work of art, not just a cake!
Our excellent customer service, the quality, taste and finish of our cakes is what has earned us a reputation as one of Melbourne's Best Cake Artists.
We cater for every occasion, no matter how large or small. Our priority is to provide you with a cake that will impress and give your special event the X-factor.
AB FAB cakes - Wedding Cake Ideas & Shop Melbourne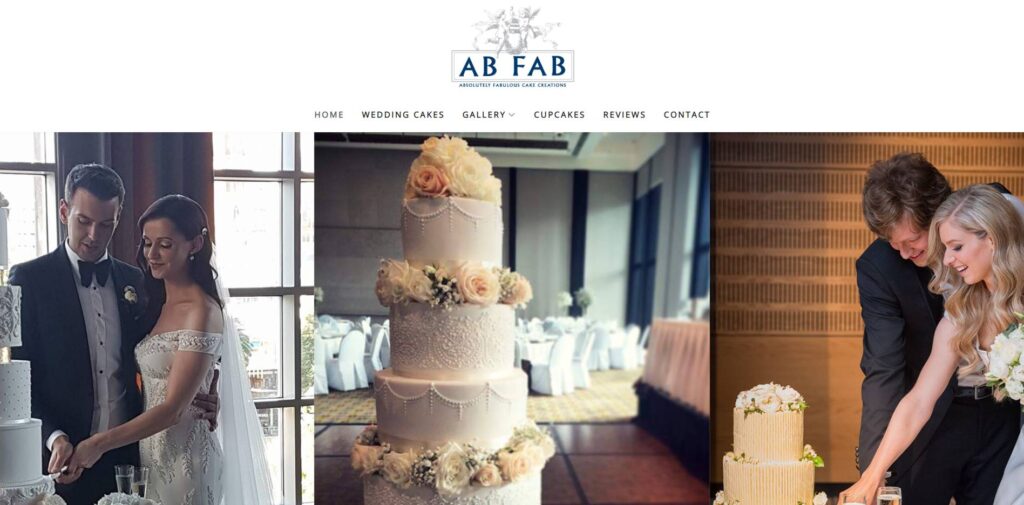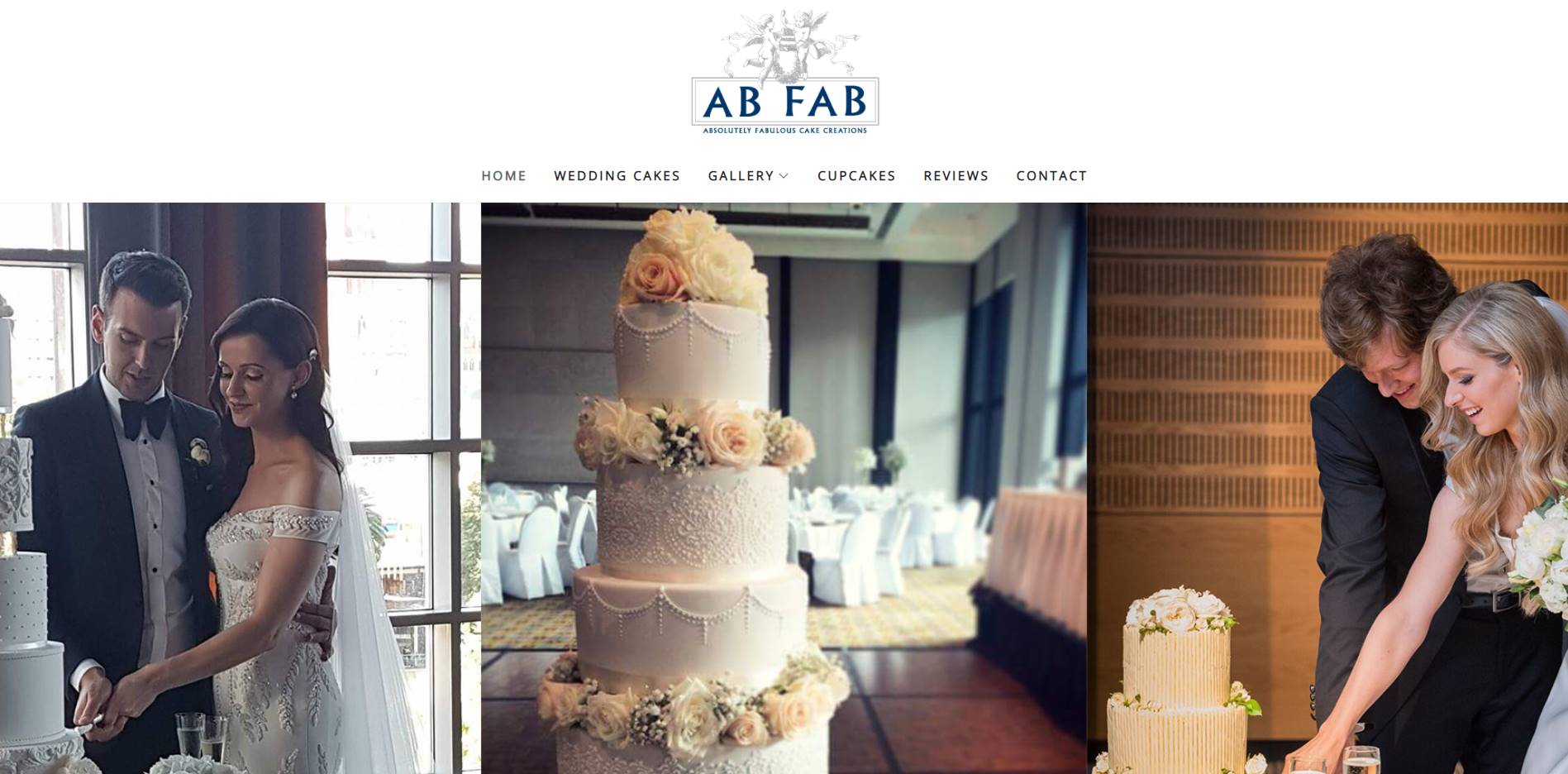 +61 3 9421 1123
At AB FAB cakes, we understand when your cake just has to be absolutely fabulous.
We have built a reputation in Melbourne for creating the most beautiful and delicious cakes for weddings, birthdays, christenings, corporate events, but we also make cupcakes and novelty cakes for any special occasion. Our consultative approach from initial concepts right through to the delivery or collection of your order means that we work with you each step of the way.
We are also one of Melbourne's most experienced cake shops, with our cake decorators being some of the most qualified and sought after in the cake industry. So not only will you be getting a cake that is guaranteed to impress, you'll be getting a cake created by some of the best cake artisans in the business.
OUR FLAVOURS
AB FAB Cakes has an extensive range of cake flavours to choose from. We cater for most dietary requirements, including; gluten-free, vegan and lactose intolerant.
Chocolate Mud

Chocolate Jaffa

Chocolate Hazelnut

Chocolate Raspberry

Chocolate Peppermint

White Mud

White Raspberry Coconut

Marble (mix of White & Chocolate Mud)

Traditional Fruit Cake

Red Velvet

Citrus

Lemon

Latte

Gluten-Free Chocolate Mud

Vegan Chocolate Mud
Congratulations on your engagement!
Now you're ready to plan your wedding and looking for a wedding cake supplier in Melbourne that will provide you with the perfect wedding cake?
Don't look any further than AB FAB cakes.
As one of Melbourne's highly acclaimed wedding cake suppliers, AB FAB cakes have built a solid reputation for creating the most breathtaking wedding for hundreds of brides over the past 15 years.
You will be in safe hands when you choose AB FAB cakes to build your dream wedding cake. Our cake decorators are some of the most highly qualified in the industry, so you need not worry about your wedding cake on the day – you can use that time to focus on last-minute wedding preparations!
And we don't just say that our cakes are the best in Melbourne, we have the awards to prove it! Our wedding cakes have won the award for the Best Wedding Cake Design from the Australian Bridal Industry Academy (ABIA) for the last 3 years running!
ABOUT AB FAB CAKES
AB FAB Cake is an award-winning business that has a passion for creating delicious and stunning celebration cakes.
Our Showroom in Richmond has a display of a variety of cakes, including christening, birthday, novelty, cupcakes, wedding and anniversary cakes. All of which can be tailored to suit your theme and budget, or alternatively, show us your dream cake, and we will bring it to life.
All cakes are made fresh on the premises, and we take great pleasure and care in being involved. From the initial consultation right through to the baking, decorating and delivery or collection of your order.
To keep you stress-free, our friendly consultants ensure the planning of your cake is a fun and enjoyable experience. Call us for a free consultation and enjoy sampling our famous mud cakes. We're here to make sure your celebration cake is nothing short of absolutely fabulous.