The father of the bride's wedding toast is one of the most highly anticipated speeches, and, likely, one you've been excited (or dreading) to give for a very long time. It is the moment that everyone knows to get their tissues out for, because it's almost impossible not to shed a tear during a good father-of-the-bride speech. Now that the moment is growing closer and closer, it's important to sit down and write a toast that not only you're proud of, but that your daughter will remember for a lifetime. 
While it might seem difficult to find the right words to express your sentiments, it's those very emotions that are often the star of the show. So feel free to let those feelings flow through your speech, and watch as the crowd falls under your sentimental paternal spell. With that said, even the most eloquent dads can struggle with getting those words down on paper.
So, to get you started, we've created an easy guideline to follow when framing your thoughts into a full-fledged speech, curated some top-notch tips for writing that sure-to-be epic father-of-the-bride speech, and even including a list of brainstorming ideas to jump start the creative process.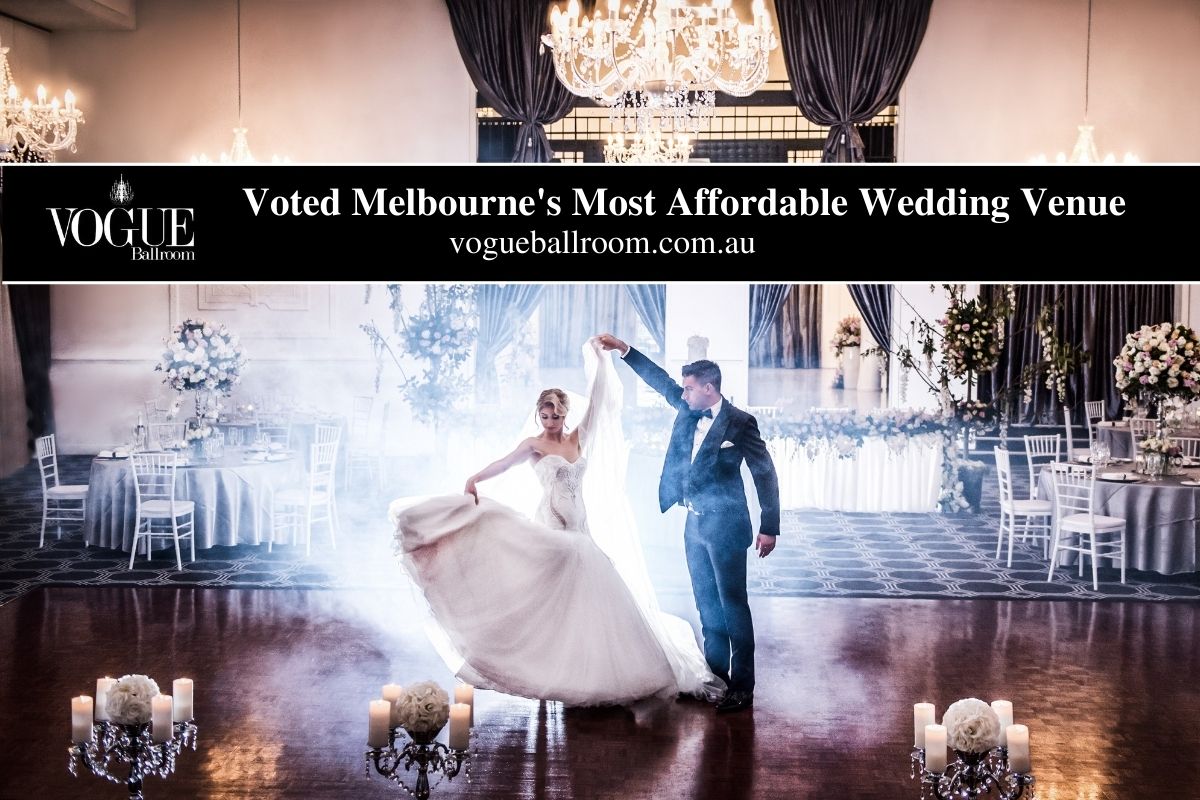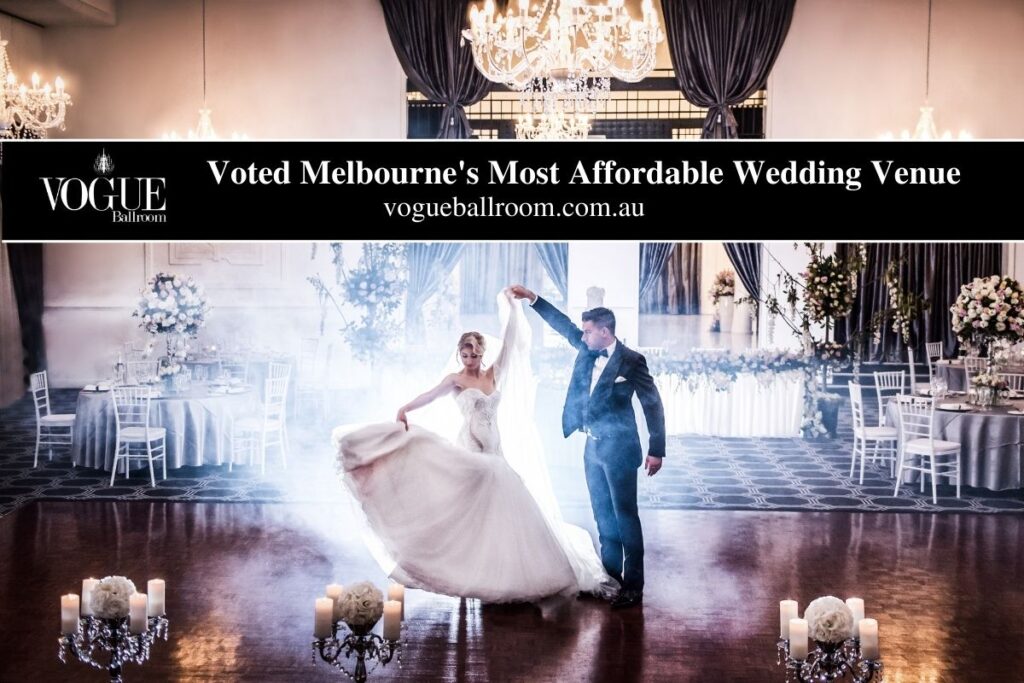 Father-of-the-Bride Speech Tips
Okay, dads. Now that you have a general idea of what you want to include, take note of these essential tips to giving the best father-of-the-bride speech anyone has ever heard.
Keep it short. Though you've been waiting for this day to come for many years, try to keep your toast short and sweet. There may be a lot you want to say, and if that's the case, consider writing some of those heartfelt sentiments down beforehand and giving it to your daughter in a card for her to read privately on her wedding morning.

Don't be too embarrassing. Skip the stories that may make your daughter cringe or those memories that she wishes you would just forget already. Remember, the speech is a toast and not a roast. Keep in mind that along with her newly-minted spouse, her entire new family of in-laws—and possibly even a few work colleagues—will be present. So if there's something you're on the fence about saying, consider if you would think the information appropriate for your in-laws and colleagues to learn about you.

Skip ex mentions. If you have an urge to call out how terrible some of her ex-boyfriends or girlfriends were in the past, skip that little tidbit and keep it to yourself. There's never any good that can come from name-dropping old lovers at your daughter's wedding, no matter how much you really disliked old what's-his-name. Stick to positive anecdotes and memories that showcase your daughter's good side, not her mistakes.

Don't push for laughs. Often times, you'll get laughs when you're not trying hard for them and they just emerge organically. Don't feel like you have to color your toast with joke line after joke line—it may come off as forced, especially if you're not normally the jokester in the bunch. The most important person in the room, your daughter, will definitely know if you're not being yourself, and all she really needs is her dad—not a comedian.

Practice, practice, practice. And then practice some more. Once you've finished writing your speech, practice reading it out loud. I recommend reading the speech three to six times before the wedding date. This will help you feel more confident and comfortable when it's time to actually recite your father of the groom speech. Plus, you'll start to sort of memorize the speech which will allow you to look more natural on the wedding day. Do not plan to read the speech off of your phone or a tablet. It looks tacky and it's distracting. Instead, print your speech on paper. Be sure to have multiple copies with you in case you lose one or if food or drink spill on your original copy. 
Simple Father Of The Bride Speech Template
Step One: Know The Rules And Etiquette
Before you get to writing, there are some basic speech rules and etiquette you should consider to avoid disaster and embarrassment. 
Call in the cavalry. There are no rules that say your speech can't be a collaborative effort. If you're unsure what to talk about, ask those who know her best for stories and anecdotes. Find out who's invited that you may not know so well. It helps to keep in mind who your audience will be. 
Seven. Minutes. That's the maximum time a father-of-the-bride speech ought to last. Anything more prolonged, and you'll lose them. If you can, aim for six. 
No Cliches, Find Ways To Be Unique
Talk about the qualities your daughter has that set her apart. Of course she's brilliant and talented and beautiful. Anyone who knows her knows that. 
Avoid a resume-like list of her career or education, unless you can link that to a funny story or something that pertains to her new husband.
Avoid Talking About Money, Religion, Or Politics
Just like at dinner parties (because let's face it, that's kind of what a wedding reception is), the rule is to avoid talking politics, religion, or money.  Of course, it's entirely appropriate to thank God and, by all means, prayers up. But use good judgment and keep it PC. 
We probably don't have to mention it, but we will anyway. Nothing will suck the air out of the room like a tasteless joke or inappropriate anecdote from Dad. Gross. 
Aim For Funny, But Avoid Inside Jokes
Yes, you want to be funny, that's a given. Remember, you are the master of the Dad Joke. Work it. Just avoid inside jokes, it may alienate some of the guests. 
Don't Get Too Emotional, Keep It Light
Just like you want to make 'em laugh, making your audience tear up is gratifying, too. But make sure you don't go overboard and make it awkward. 
Keep Your Family Strife Out Of It
It's unbelievable how often people give speeches like this and veer off onto a tangent about family quarrels. If you and your daughter's mother are no longer together and aren't on the best of terms, keep it out of the speech. If you and her mother's new significant other don't get along, now is not the time. 
Step Two: Make An Outline
OK, with etiquette out of the way (but not out of mind), it's time to get down to the nitty-gritty — the fun part! When you make your outline, by all means, write it all on cue cards and use them. Whatever you need to keep focused.
Opening Line/Introduce Yourself 
Every good speech needs an opener, but it doesn't have to be stand-up material. A quick introduction and welcoming the guests will do nicely. 
Thank Your Wife, The Groom's Parents, The Officiant, etc.
This is another part you can get through quickly. It'll be tempting to spend a lot of time on this one, but keep in mind that you can thank everyone more thoroughly and one-on-one throughout the reception. 
Father making a wedding speech
Unless there's something particular you feel the need to say, a quick thanks will do. The moment everyone's been waiting for: dad making fun of his daughter and her new husband. Gently, of course. Seriously, though, this is the time to be funny. Mention the first time you met your new son-in-law and what you thought of him (if it's not seriously negative). Talk about funny things from her childhood, as long as they're not mortifyingly embarrassing.
Impart Some Fatherly Wisdom
Pass on what you've learned about life, love, and happiness – things that worked for you, and maybe things that didn't work so well if you can keep it light. If there's a deceased family member that your daughter was particularly fond of, now is an excellent time to hand down any wisdom they imparted to you. 
The toast can stay short and sweet, all you have to do now is invite everyone to raise a glass to the newlywed's happiness. Done and done. 
The Importance of the Father of the Bride Speech
Let's take a brief walk through time, shall we? No groans, please. It's all for your daughter, after all!
Weddings have existed for thousands of years in one form or another. In the past, as the one footing the bill for the wedding, you as the father often would have welcomed your guests to your home for a joint reception and celebration, where you'd have thanked them for attending and give a speech in the couple's honor.
Of course, times change and so do traditions. Now, both sides might split the cost of the wedding, or they might split it three ways. You can take a deep breath and casually wipe that sweat from your brow. Anyone notice? Good. You've got this.
Modern weddings can be very different. Today's bride might walk herself down the aisle, she might wear a dress that isn't white, and she might even skip the exchange of rings and put the focus on handwritten vows. What hasn't changed is that she'll still want to celebrate with her family, and she'll still want her dad to play a special role.
That's where the speech comes in.
Father of the bride speeches give you the chance to share some laughs, make your daughter blush and offer some fatherly advice. And what father doesn't love to show off a bit of worldly wisdom? That's practically the definition of a father!
How Do You Write That Speech? Follow These Five Steps
You may be a whiz with the miter saw or a superstar with your fishing tackle, but that doesn't mean you know how to write a wedding speech. Are those beads of sweat making their unwanted comeback yet? Relax. We've outlined the five steps you need to take for a father of the bride speech that shows off your personality and gives the happy couple one more reason to smile.
Before You Write, Outline
The easiest way to become overwhelmed is to face a blank page and have no idea where to begin. Save yourself the stress and start with an outline of possible topics. This way, you'll simply need to brainstorm as you go, following the structure of the speech and filling in the words section by section.
You've been out of school for a while now, possibly a few decades, but you have worldly wisdom, right? This means you don't want to make the task feel like some school assignment the uptight Mrs. Sampson used to give you on a Friday afternoon. You want it to be an enjoyable experience, something you look forward to giving when the Big Day rolls around.
The most common father of the bride speeches start by welcoming everyone; then they give praise and support to the couple, share anecdotes and advice, and conclude with a loving toast.
We'll discuss each of these sections below so you have a better understanding of how you could approach your own speech. Of course, it may be the most common way to write a wedding speech, but it's not the only way to write it. Show off your personality! You know you best, and you should never feel forced to write a speech a certain way. Now, onto the next steps.
Start With "Welcome and Thank You"
The first thing you should do is acknowledge your guests and thank them for coming to this happy celebration. Your guests are the ones who fill the seats and fill the room (or tent if you're having an outdoor reception). Without your guests, your beautiful daughter wouldn't have nearly as many people offering their love and support while she walked down the aisle.
Then again, you might not have such an anxiety attack if there weren't so many guests present. Fewer guests, fewer eyes on you! If you're feeling nervous about speaking in public, make sure you practice, practice, practice. Out loud, too, because we're pretty sure you won't have an audience of telepathic guests. But you never know.
Show Your Support of the New Couple
Next you want to give praise and support for your daughter and her spouse. Regardless of whether you fully approve of her spouse, you need to be supportive of your daughter's choice. After all, this is her life, not yours. If she's happy, you should be happy for her.
If you've been saving up a special present, this point in the speech might be the ideal time to share it with the new couple. Whether it's money toward a down payment, a family heirloom you want to pass on, or an item you handcrafted in the wee hours this past month (remember your skills with the miter saw?), that present will mean a great deal to two people starting their lives together.
Now is the fun part. You get to laugh maniacally as you dish out plenty of embarrassing, cringe-worthy stories about your little girl. Remember the time she ran naked through the house? Remember how in high school she stumbled home one night and threw up all over your favourite slippers?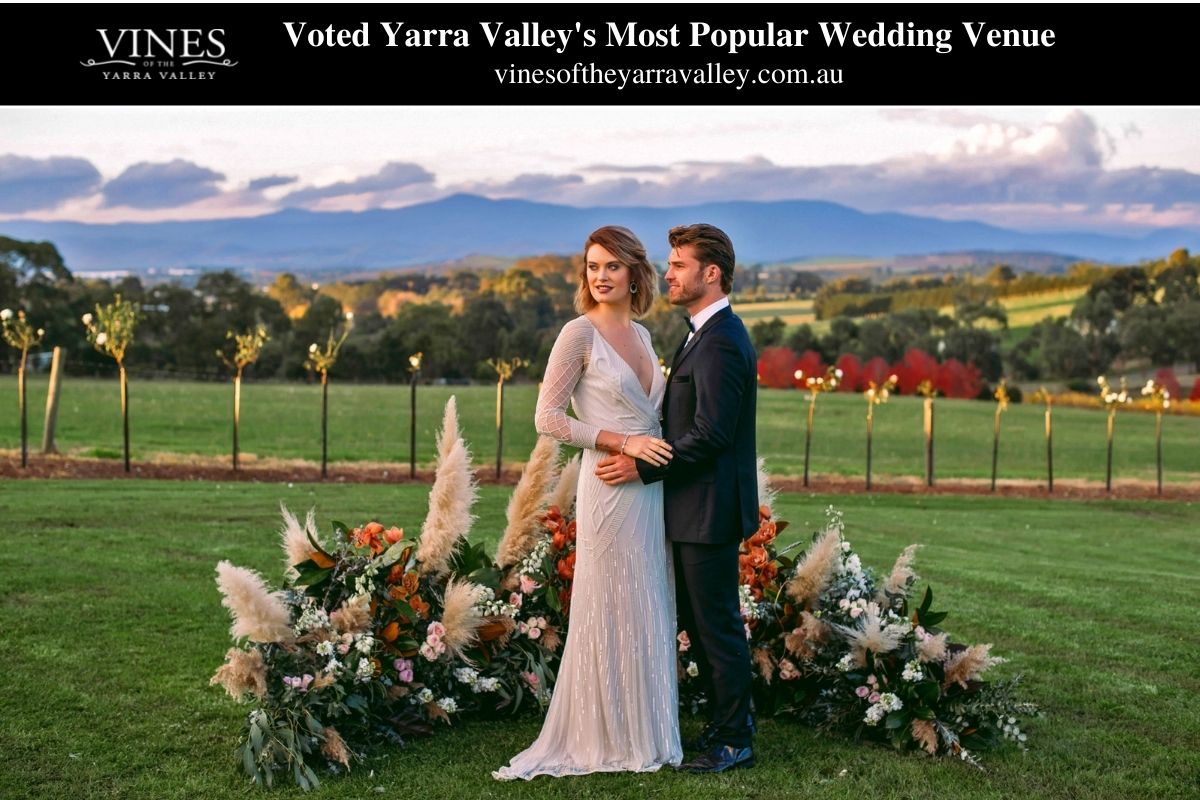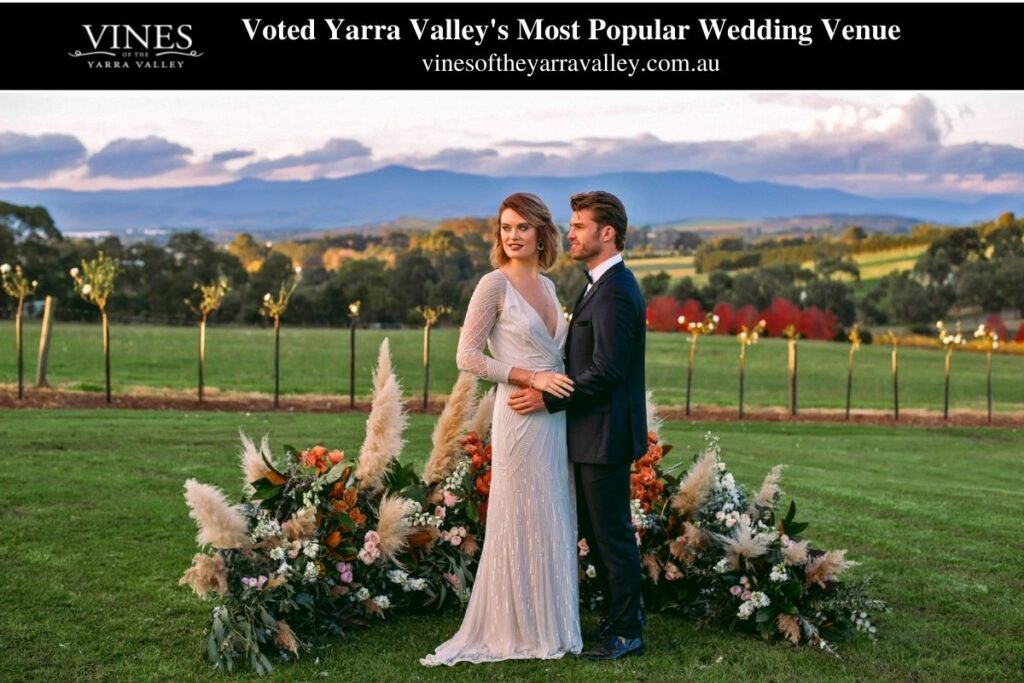 Oh, those were the days. But you know we're joking, right? This is not a time to roast your daughter. It's a time to share her good traits and show how they helped shape her into becoming such a fantastic woman.
This part might take a bit more time since you need to reach back into your memories to pull out stories about your daughter. Did she ever put on a fashion show for your family, complete with crazy hair and makeup? That shows her creativity. Did she ever invite a neighbourhood kid to your house because he was lonely? That shows she's caring. Did she ever … you get the picture.
You can also focus on events the two of you did together, or ways you shared your wisdom and watched her learn from the experience. Maybe you worked on a project for school, where she needed to build a 3D house plan or a medieval armour set. How did you help her use her creativity to construct something? And don't say that you did it all yourself. Don't boast. Give her some credit!
Wrap Up and Give a Toast
Here is where you'll circle back to the new couple and raise a glass to their future. Toast their relationship and encourage your guests to join you in wishing them the very best for the years ahead. If you're still married you might want to include a line or two of marriage advice. If you're not married any longer, there's no need to bring that up. Focus on how well the two of them complement one another and offer them your love. Raise a glass, and then hand that mike to the next in line.
Frequently Asked Questions About Wedding Toast
Wedding Toast Template
Congratulate the couple. Express how happy you are that the two of them are getting married and what it means to you to witness it.
Introduce yourself. 
Tell a (curated) story. 
Address both partners. 
Go for the crowed-pleasers. 
Raise your glass for a toast.
Toasting is thought to come from sacrificial libations in which a sacred liquid (blood or wine) was offered to the gods in exchange for a wish, or a prayer for health. It was Greek and Roman tradition to leave an offering to the gods, including alcoholic beverages, during celebrations and commonly after a death.
DIY Flowers Are Budget-Friendly. You Can Save on the Labor Costs of Hiring a Florist! One of the major draws of DIY wedding flowers is the cost-effectiveness. It definitely saves money on a wedding florist when you end up designing your own floral arrangements! ~apetaltopeddle.com
The debate over whether it's OK to read your wedding speech ends here. Since not everyone is great at public speaking, experts say it's fine to bring notes with you, so long as you're familiar with your script. The important part is to show your love for the couple.