Many wedding couples, especially in these times where value for money and affordable prices are increasingly important, are asking the question "Is a wedding video worth it?" and are thinking of opting for just a still photographer.
Wedding photography definitely has advantages. Photographers can record a hug, smile, or kiss as a lovely image stood still in time. This reason is why many couples on a budget feel photographs are all that are required to document their wedding day. Pictures are only images frozen in time. One-dimensional, they lack a back-story and sound. Saying "I do" at Vogue Ballroom is an elegant and luxurious affair.
To capture the true essence and activity of the once in a lifetime occasion that a wedding is, a wedding video has everything you need. It has taken a little time through the years for wedding videos to gain the respect and desirability they have today simply because the equipment and the untrained video camera users produced poor work that gave the wedding video a bad name throughout the eighties and nineties. When it came to the noughties, finally videography as an industry was born.
A new wave of wedding videographers with a serious technical and artistic approach to the job in hand became the norm. Wedding video producers do not see the wedding a grouping of people with cheesy smiles waving to the camera but as an opportunity to make a proper feature film or documentary using highly skilled film making techniques. Wedding videographers of this era recognise a wedding is the one special day where many people sometimes into the hundreds, from two different families and extended networks of friends and colleagues, come together to celebrate the marriage of people they are connected with and love.
Most couples will agree that wedding videography, while certainly nice to have, is often considered more of a splurge than a necessity. What fewer people know, though, is that wedding videography actually runs the gamut of pricing. You can shell out big for a full day's worth of video coverage, or you can hire a videographer to capture just your ceremony. 
If you were to ask any bride what she remembers about her wedding, she is likely to tell you that her big day flashed by in a blur. When your day is over, and you would like to relish in the memories, there are a few things that photography cannot bring back in entirety. The personal vows are spoken during your ceremony, the letter you read from him the morning of that made you break out in tears; the expression of your husband as he saw you walking down the aisle, and so many more moments that are only lived through, once. Check out this Melbourne event photographer's profile for some awesome inspiration"
With wedding videography, you not only can capture these special moments, but it enables you to replay and cherish those moments at any time you please. 
To see the moments you missed
Wedding video coverage allows you to see some of the stuff you missed. Maybe you skipped cocktail hour because you were off taking sunset portraits, or perhaps you wanted to see the look on your spouse's face when they opened your wedding gift while getting ready. Video coverage could allow you to see some of these moments for yourself.
The human face has 43 muscles capable of making 21 unique expressions. All of which can be captured on camera. But what about micro expressions? Expressions that last 1/15th to 1/30th of a second. Like the joy right before the tears come. Video can capture that. That can be the difference between seeing your mom cry tears of joy in a video, and just tears in a photo. Need a Wedding Video Company for your special day? Look no further, Vogue Ballroom have you covered. 
When you have a photographer and a videographer, you now have a second set of eyes. No less than one million different things are happening at once on a wedding day. It's statistically impossible for a photographer or videographer to capture everything. Having both a photographer and videographer means your odds of capturing beautiful and meaningful moments and interactions skyrockets. 
During the ceremony, all eyes are on you two. Your family and friends are seated, but once the music gets going at your reception, there are countless different stories to be captured with a camera. Having a photographer and a videographer means you get both your sorority sisters sharing shots with you at the bar and video proof that your favourite aunt does know how to dance. 
With wedding videography, you receive a highlight film that speaks you like nothing else, and it is a representation of what your wedding day looks like through our creative eyes. What's more, you get to share (if you wish) a sweet little 4-5 minute video resembling your day with your family and friends on Facebook, Instagram or similar social media platform and have those that view your highlight film relive your day with you.
From behind-the-scenes of your first look to the reactions of your guests when they see you walk down the aisle, the little moments make up some of the best wedding experiences. Depending on your videography budget, talk to your videographer about using that extra footage of the funny times as a blooper reel. You'll be laughing long after the celebrations are over.
These are some of the most emotional parts of the entire day, and we guarantee you will be grateful to have the full impact of that emotion captured forever. There's nothing like getting to hear your spouse read their vows to you in that exact moment, but getting to see and hear that moment, again and again, is a very close second. A videographer can freeze that exact moment in time, in a way that photographs would never be able to capture. The same can be said of the toasts at the reception. Your photographer will capture great stills of your and your guests' reactions, but you'll never get another chance to see and hear your loved ones deliver those carefully crafted jokes unless you have it captured on film. As for the music: that's the glue that ties the entire day together. How many days of your life will have a literal soundtrack? In our opinion, that's an opportunity too rare and too sweet not to document!
It's no secret that you're going to be busy on your wedding day and so many things will be happening at any one given time. There will be things you and your spouse will miss on your actual wedding day. But the beauty of having a wedding videographer present is that they won't miss a thing! On your wedding day, you'll get to focus all your attention on your spouse and soak up all the love your heart can handle. Then, when it's all said and done, you can watch your wedding film and get to see the entire day through your guests' eyes. You'll get to see the moments of anticipation just before you walked down the aisle. You'll get to see what your parents saw as they watched you promise your lives to each other. A wedding videographer is essentially another set of eyes and ears on your wedding day that will be able to capture so many more moments than you will be able to see and hear on your own.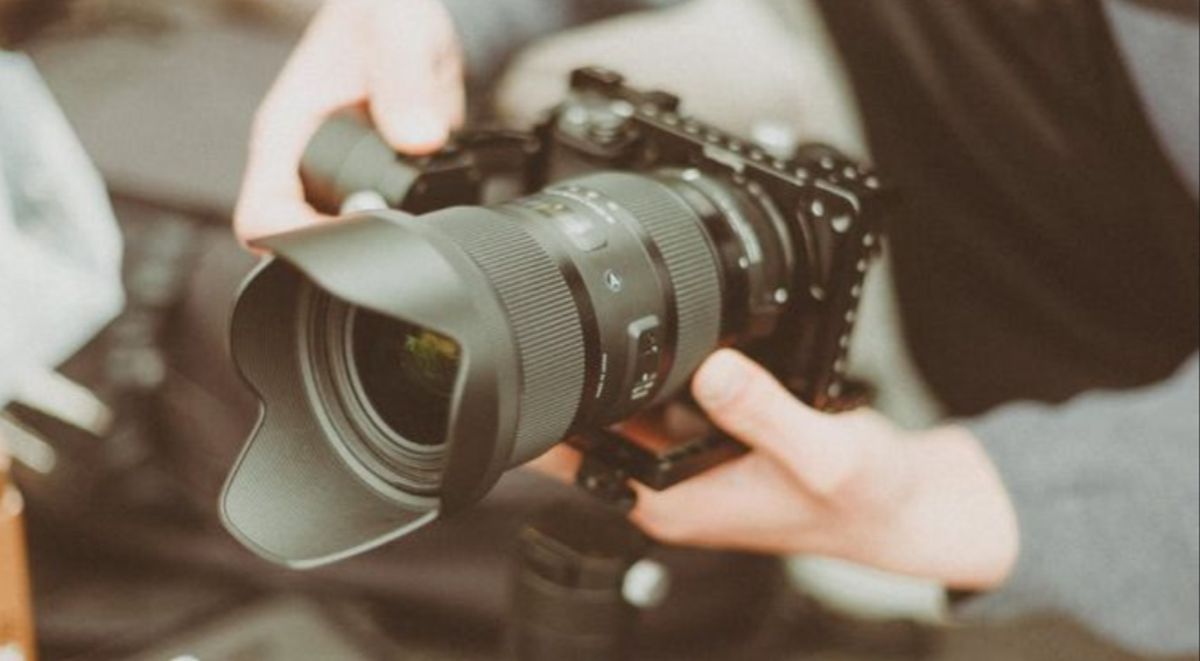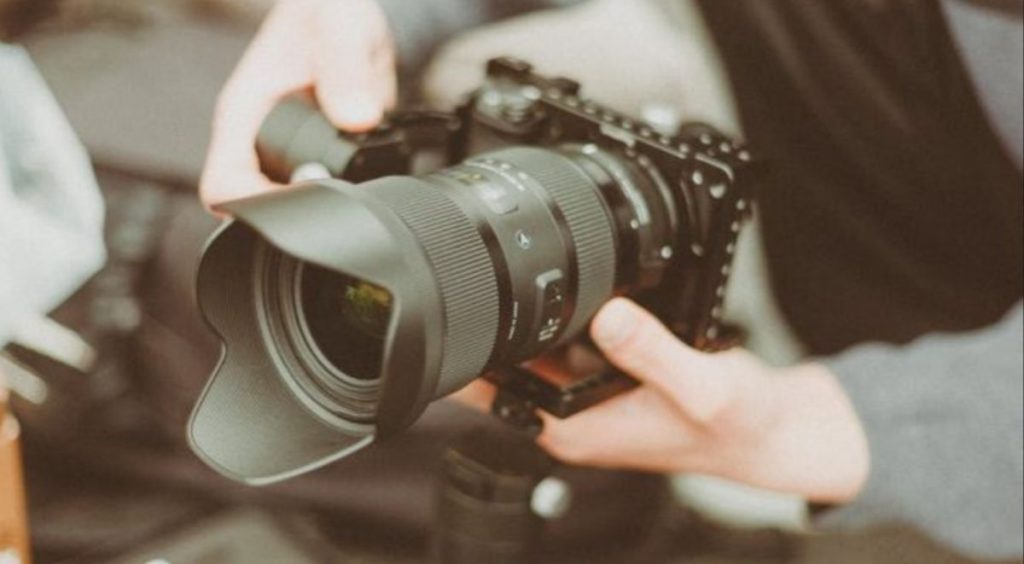 You can experience your wedding in the eyes of your guests. With all the excitement and planning leading up to it, your wedding day will seem like a blur. From 'with this ring' to your first dance, there are moments you'll want to rewind and rewatch again and again. Seeing the wedding unwind from the perspective of your guests allows you to soak up all the moments that happened that day.
You can't possibly see how your guests will react to certain parts of your day – but on film, you'll be able to look back at everyone and see things that you may not have seen if you didn't hire a wedding videographer.
Your wedding day should be one of the happiest and best days of your life! But let me fill you in on a little secret - You will be BUSY. Your wedding day is going to fly by, and I hate to break it to you, but you're not going to see it all the Flower Girl walking down the aisle; your grandmother shed a tear during your first dance; your parents sneak a kiss.
And that my friends are the beauty of hiring a wedding videographer - they won't miss a thing! A videographer can capture these moments on film, and you'll see the entire day through your guests' eyes. You'll see even more moments than you were able to on your wedding day! With so many Wedding Videographers out there it can be confusing to choose the right one.  Check out our top picks here. 
When you want to relive your favourite moments
Video coverage means you'll get to relive some of your favourite wedding moments, whether it's the vows you exchanged, your dad's speech, or the first look. And the best part is you'll be able to share these moments with your friends and family again and again. Maybe you'll even show the video to your kids someday. Plus, you'll watch it more often than you think you would-it's a great way to mark anniversaries.
A creatively shot skilfully recorded wedding film is something that can be treasured for years. Investing in wedding videography today will allow you to revisit and relive the special day. Still, photos are great, but wedding videos take things further. With a wedding film, you can relive the cherished moments when you read your vows or shared your first kiss with your loved one and share the memories with your children and grandchildren in the years to come.
Your wedding day is a once-in-a-lifetime event, but your wedding film allows that day to live on forever. While some memories are bound to fade over the years, having every moment on film is a truly priceless benefit of hiring a wedding videographer. You are going to be making so many precious memories on your wedding day, and we guarantee you won't regret getting to relive them year after year. Anniversaries will be even more special when you get to watch your wedding film and reminisce about all the love you felt that day. Even a random Tuesday can be made a little sweeter by blocking off time to relive your beautiful day. Seriously, this is one movie you'll never get tired of rewatching!
Your wedding day will probably go by in a flash – but having a wedding videographer capture your celebration from before your ceremony to your evening reception will remind you of your best day ever for many years to come.
When your wedding is over, we're pretty sure that you'll wish that you could relive that day over and over again. With a wedding video, all those incredible emotions and memories will come flooding back.
Your wedding day is a once-in-a-lifetime event! You plan and prep and look forward to this day for months and even years, and then you blink your eyes, and it is done. However, your wedding film allows that day to live on forever. Many memories are bound to fade over the years, but having every moment on film is a truly priceless benefit of hiring a wedding videographer. While you may not be able to hang your wedding video on your wall and see it every day like you can with your photos, you can find special times to watch it and let the memories come flooding back. I promise you - this is one movie you'll never get sick of!

When you care about capturing the full mood of the day
There are some things that even the best photography just can't capture. The video picks up that slack by recording movement-say, your coordinated first dance or the kids walking down the aisle-and sounds, like your best friend giving her wedding toast. It also captures the mannerisms and personalities of the people you love. Looking for a Video Company in Melbourne? Check out our ultimate list of videographers here.
Your wedding film is not just a recording of the big day. Instead, it is a documentation of your entire wedding day. From the moments when you were the attention of everyone to emotional or funny moments that you would otherwise have missed or forgotten, wedding videography captures all the best memories, allowing you to watch and enjoy the moments in real-time.
It's a great way to capture meaningful family memories. As time passes, your wedding video preserves not only the relationship between you and your spouse but also the relationships within your family. From the moment your mother tears up when she sees you in your wedding dress to your grandparents dancing at the reception, there are plenty of memories captured for a lifetime.
There are numerous parts of a wedding day when emotions can run high; from the father of the bride seeing his daughter all dressed up, to walking down the aisle and more than likely, the speeches during the evening banquet. Having these emotions captured on film will be forever sentimental to look back on.
A picture's worth a 1000 words? Well, a video must be worth a trillion!!! Cliche? Absolutely but 100% truth. With a video you'll be able to see and hear your spouse recite their vows to you; you will get to relive your first kiss as a married couple; you'll listen to your dad's special toast and your best friends' jokes over and over again. You get to watch grandma kick it on the dance floor and see if you did get the most frosting on your spouse while cutting the cake. Sure, there is nothing like witnessing these in the exact moment, but getting to see and hear that moment, over and over again, is a very close second. Photos can beautifully tell a story, but they cannot capture motion or sound—which makes a wedding video a must-have.
As sad as it is to think about, there is a chance some family members or friends might not be able to attend your wedding due to illness, distance, or age. And, if you decide to flee, it's likely nobody, but your officiant will get to witness your special day. So, having a wedding film allows your loved ones who couldn't make it feel like they were there and experience more emotion than they could get from just your photos. Because videographers can easily post your wedding film on YouTube or Vimeo, you can easily give everyone who wishes they could have been there a front-row seat to the best love story in town. Your videographer can even create shorter clips that you can share on social media for your extended friend group to get a peek into your day.
Aside from watching your wedding video on repeat at home – your wedding videographer might be able to create a shorter version for you to share with your friends on social media.
I. LOVE. TECHNOLOGY. Most videographers upload your video to Youtube, Vimeo, Facebook, etc. and you can easily view your video a n y w h e r e (we can finally say goodbye to lugging around tapes and DVDs to grandma's house to show off those pretty videos!). The sad truth of the matter is that there will always be some friends or family members who won't be able to attend your special day. And if you choose to flee, very few people will get to witness your wedding! So having a film will allow your loved ones to be part of that special day, and relive the magic over and over again with you. Now everyone has a front-row seat, and you can share it all over your social media channels! Yes, I understand you can share photos as well, but video helps family members and friends who were unable to attend feel like they were actually there.
You'll be creating a family heirloom.
Your wedding film will be an invaluable heirloom that you can pass down to your children, and they can pass down to their children, and on and on. The future family you might not have even thought of yet will get to see and know you on the best day of your life in a much more real and personal way than just through your wedding photos. Additionally, if you're having a traditional wedding, you will likely have your entire family together in one place. How many times in life will that happen? Probably not many. So, having a wedding videographer document your entire family in that season of their lives is an invaluable gift you will be giving yourselves and your family that will live on indefinitely.
If you plan on having children in the near future, or if you have them before you get married, having a recorded memory of your wedding day will be something for them to treasure and watch back in years to come.
The importance of a wedding videographer capturing the first kiss, the exchange of rings, the first dance, and the surprises that are sometimes interlaced through the wedding story like an unexpected beloved wedding guest or entertainer arriving from afar are the threads that tell your story. The highlights and the normal wedding activities are captured in a specialised way that will show the whole sequence of a scene that, for example, culminates in a group of people laughing with sparkling eyes. A still photographer can only capture the outcome of the laughing people beautiful as it may be. Still, the videographer captures the conversation, greeting of old friends and them laughing over a silly joke.
There you have it! This is the most special day of your life, and after you 'e written your thank you cards, dried your roses and stored your wedding dress away in a closet, you will want to remember the magic and excitement of your wedding. Your video will truly tell the story of your wedding from start to finish. You'll laugh; you'll cry. And you'll be able to remember all of the dainty details and powerful emotions for years and years to come.