With months of preparation and excitement leading up to your wedding, you're ultimately only able to live it once. Thankfully, you can hire a photographer and videographer to capture almost every moment, large or small, of your wedding. These professionals can also package it neatly so you can look back on the footage and enjoy it for years to come. Check out Vogue Ballroom Wedding Venue for your ultimate wedding reception.
Hiring a photographer for your wedding day is likely a given, but you might be wondering about the cost to hire a videographer — and if it's worth the extra expense.
Read on to discover what you can expect to pay for a videographer to film your big day and the kinds of services that are included in a basic videography package.

The Average Cost of a Wedding Videographer
The average cost of a wedding videographer will largely depend on where you live, how many hours of coverage you want the videographer to capture, and how experienced the professional is. (The longer they've been in the business, the more likely the cost will increase.)
While it's possible to find a videographer in the $1,200 – $1,500 range, Grech (who works in the luxury wedding sector) says you can expect to spend $7,000 – $12,000 on the lower end and up to $20,000 or more on the higher end.
As you can see, prices can vary pretty significantly, so it's best always to get a clear idea of the rate before you hire a videographer.
Your wedding videographer is an important part of your vendor team. He or she will create a priceless memory of your day that you'll cherish for years to come—one that includes visuals, sound, and motion. The cost of a wedding videographer does vary widely depending on your pro's experience and level of expertise, in addition to your wedding's location. The average cost of a wedding videographer in the U.S. is around $1,799, with most couples spending between $1,000 to $2,500.
When it comes to the cost of your video you also want to look at how long you're hiring your videographer for, what sort of footage you're getting from the reel, and how many videographers you're having. While most video companies will offer two videos to film your day, these will often both be operated by one videographer (i.e. a fixed camera filming the ceremony and the videographer roaming around getting other shots).
If you're looking at adding a wedding videographer into your wedding budget, then you're in luck, because it's one of the few categories where the average hasn't gone up in price over the last few years. Nationally, an Australian videographer should cost you around $2,702.
What's Normally Included in Wedding Videography Packages?
Videographers, like wedding photographers, will have a variety of wedding packages for you to choose from. Here's what you can expect to see in a basic package, according to Grech:
A three – five-minute highlight video

A 20 – 30-minute full wedding video with wedding ceremony and speeches

Two cinematographers

An assistant to the videographer

These included highlights and wedding videos will be professionally edited, and they will also be set to music and delivered to you either via USB or through an online platform.
If you'd like access to the unedited or raw footage, this is typically an extra fee — about $1,500 —, and with the caveat that the couple will have to provide the hard drive, Grech explains.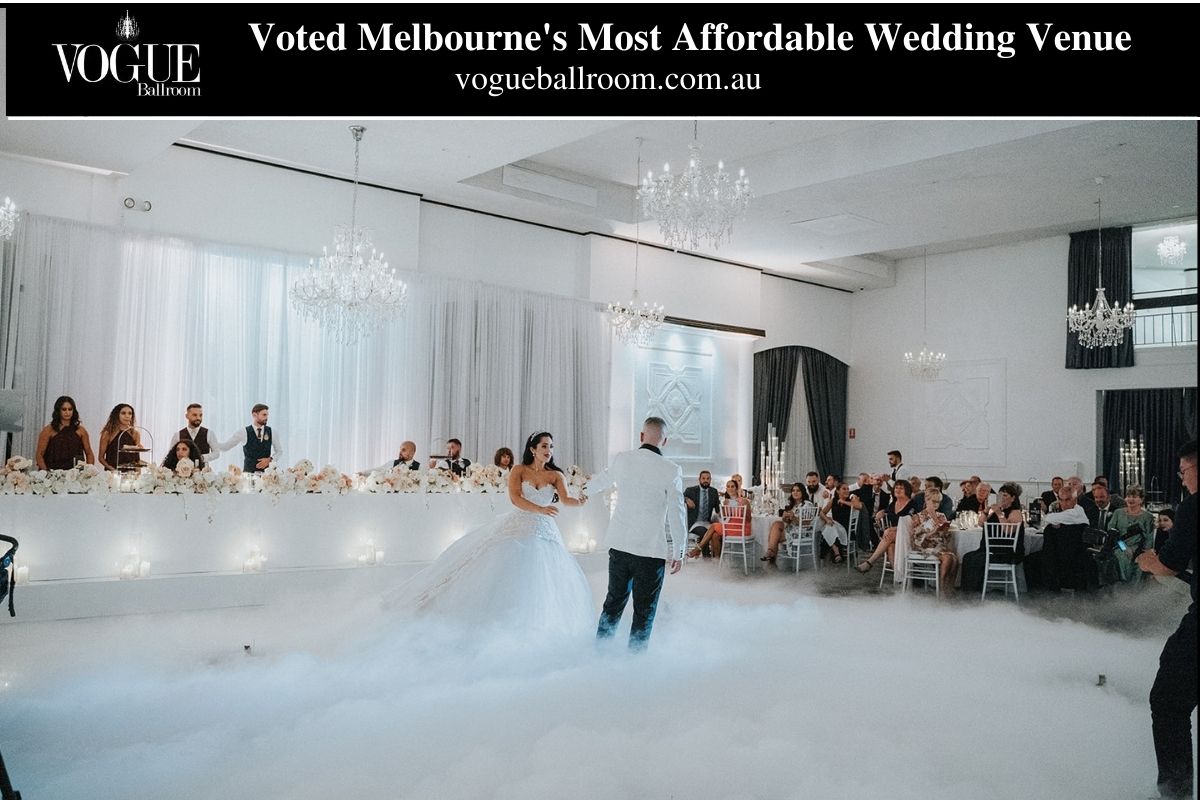 Here are the most general outlines of wedding videography packages for an acquaintance with the possible services:
Basic packages ($)
Short edited clip (3-4 minutes)

Some raw footage (including toasts and congratulations to the newly-weds)

1 videographer

Equipment
Midrange packages ($$)
Short edited clip (3-4 minutes)

Wedding memories video/presentation for the banquet/rehearsal dinner

Raw footage (including toasts and congratulations to the newly-weds)

1-2 videographers

Equipment
Luxury packages ($$$)
Short edited clip (3-4 minutes) + longer video (5-6 minutes)
Feature film/documentary (90-120 minutes) of the whole wedding process (can be even from planning to the day X)

Wedding memories video/presentation for the banquet/rehearsal dinner

All raw footage from all days

2 videographers

Equipment
Many videographers have packages listed on their websites similar to those mentioned below. Still, often these are open to negotiation – so, for example, if you want a mid-level package but with only one camera-operator, then the price may be reduced from its normal range. Find the perfect wedding video company to help capture those special moments here.
Entry Level
Entry-level prices can range from £500 to £700 and tend to include the basic coverage of your wedding. This is likely to be the five hours or so from the arrival of your guests at the ceremony venue through to the cutting of the cake at the reception. This may often include the travel time between the ceremony and reception, so watch out. Videography companies are likely to send out only a single camera-operator for this level of the package.
Mid Level
This can cost anywhere between £800 and £1200 and will be an improvement on the Entry-level package in many aspects. These packages usually cover most or all of your wedding, from the bridal preparations to the last dance. More than one camera-operator will attend the wedding, the DVD may have more features like behind-the-scenes and chapter selection, and more DVDs will be included in the final product.

High Level
These top-level packages are often the full works: access to the best equipment the company has to offer, two or more camera-operators, full-day coverage, extensive DVD features and extra DVD copies. Some companies have some extras included here, like mini-websites featuring a short biography and footage from the day. These can cost anywhere between £1300 and £2500.
Ultra Level
Be the star of your own film! For wedding films above and beyond the call of duty, an Ultra-level package is what you are looking for. This is where the cinematic capture of your day will resemble a short feature film. These are highly thought-out sequences and storyboards, right through to tracking shots and intricate lighting. Moreover, you may even get drone footage. This can cost from £3000 upwards.
What additional services do wedding videographers offer?
The packages, as mentioned above, may look a little poor, yet all of them can be enhanced with additional wedding videography services. Here are some examples of the most popular adds-on:
Ceremony-only video $550

Separate videos for the ceremony and reception $730

Extra copies of the wedding video on DVD $35/DVD

Adding in photos and video clips into the final video $350

Adding in photos of the wedding day to the video $350

Extra unedited footage (if not included) $150-$270

Cinematic look for the video (making the video look like a Hollywood film) $250

Wedding memories video/presentation (if not included) $750 + screen rental $550

Some wedding videographers offer the option of an additional camera for the ceremony, usually in a locked-down location. At an average flat-rate cost of $100, it can be a cost-effective alternative to a second videographer. Second videographer costs between $75 and $125 per hour, and many require a minimum of 2 hours.

Rush editing (from same-day to less than 5 weeks) typically cost between $50 and $195, although some packages will include short-turnaround time.

Extra copies of VHS tapes or DVDs run between $10 and $45.

Photomontages, which involve transferring pictures to video, will either be charged per picture (at an average of $2 - $3 each) or at a flat rate ranging from $145 - $225.

If not included in a package, interviews (with family, friends, etc.) will range from $100 - $500, depending on how many you request.
The Factors That Affect Wedding Videography Costs
With such a large scope of rates, what factors play into those wide-ranging costs? The hours of coverage will primarily have the biggest effect on the grand total. Though it depends on the type of wedding packages offered, your videographer will usually be filming for 10 hours, according to Grech.
"To be safe, we recommend 12 hours of coverage to fully cover the beginning of your wedding, through all the formalities and to the end of the reception."
Grech also explains that if you request additional hours of coverage, the costs could be up to $500/per extra half hour. Another factor that can raise the price? More staffers. If you have more than one or two cinematographers, this can exponentially raise the price by thousands of dollars. With so many Wedding Videographers out there it can be confusing to choose the right one.  Check out our top picks here. 
Videography Service
You are paying for your videographer's time and presence at your event, usually for a previously agreed-upon number of hours. Any extras, like drone footage, or travel expenses, can add to this cost as well, as additional team members.
Post-Production
The editing process is actually the most time-consuming part of creating your wedding video. Sometimes the editing will be done by the same person who filmed your wedding, other times a separate editor will work on your wedding film. Your videographer may also allow you to make a round of edits to your wedding video, but additional edits may cost more. 
Every package will include an allotted time for editing. Be aware of how many rounds of edits your videographer allows to avoid any additional costs. As this is the most time-consuming part of putting together your wedding video, keep your edits precise. Compile all of your edits after you and your partner review it several times and send them in one batch.
Final Product
Your wedding videos will likely be provided to you via DVD, Blu-ray, or USB drive. A highlight reel may also be made available via YouTube or Vimeo for easy sharing. If you require additional copies of your wedding DVD, Blu-ray disc, or USB, you will likely incur additional charges. Some videographers add personalized packaging to your final product, which can be a nice touch.
Equipment
Your videographer should have the most up-to-date equipment that is in working order—from high-definition cameras to lighting equipment and more.
Most basic packages will include single-camera setup, audio and appropriate lighting. If you opt for a deluxe or premium package that offers special effects and shots at different angles, your videographer will come prepared with a more detailed setup to accomplish your vision.
Every wedding videographer will have various equipment to help them capture your love story. This equipment includes everything from cameras, lenses, microphones, recorders for those microphones, gimbles, computers, and even bags for all that gear.
Experience
Experience influences not only the price but the overall quality of your final wedding video. It's highly advised not to save on a wedding videographer if you want this service to be present. Otherwise, you risk paying money for ugly footage that is shameful to watch even to you.
Just like photographers, videographers will charge you based on their experience. A professional with plenty of experience will charge you £1,000 and above, while a less experienced filmmaker can charge from £500 for all-day coverage. The best way to figure out which videographer suits you best is to watch three complete wedding films from each filmmaker and choosing the one that best conveys the overall mood of the day.
Wedding Videographer Extras
Like any other wedding vendor, you can expect additional fees if you request anything outside the basic packages.
So, what's usually not included in a basic wedding videography package? Here are four extra services that you can expect to pay more for:
Time
The amount of time that your videographer is present at your wedding will greatly impact the cost—most wedding videography packages include the amount of time that your video pro will spend at your wedding. The more time he or she is filming, the more you're likely to pay. And if you would like your videographer to cover other events, like your rehearsal dinner, that will add more to the cost of your wedding videographer. If you're looking for the best Video Company in Melbourne then look no further. Check out Vogue Ballroom's ultimate list. 
Generally, the length of the wedding coverage depends on a package you choose. However, if you decide to cooperate with a videographer who works on an hourly basis, it's highly advised to hire them for the whole ceremony and at least 3-4 hours of reception to get diverse footage and an exciting film in the end.
Before we even start filming a wedding, an average of 10 hours has been spent gathering info, in meetings with the couple, and preparing equipment the day before the wedding. We also spend an average of 10 hours of filming every wedding.
Editing and crafting your love story takes the most time out of everything. On average, it takes 40-50 hours to edit and perfect your highlight film completely, and about 10 hours to edit your ceremony and speeches film. It also takes considerable time backing up all the footage we take on the day onto three separate hard drives, approximately 2 hours. 
As mentioned above, the overall price of your wedding film can be dictated by the amount of time you want the cameramen to be present on W-Day for. We find that the average hourly rate is at £100, so a 4-hour film of preparations, guests arriving and the ceremony would cost around £400, with £100 added for each extra hour. However, we also find that you can ask for extras like groom preparations or guest messages for £50 each if you have signed up for a full-day package.

Drone Footage
If you want every possible angle you can get from your wedding videography services, you may be interested in capturing some drone footage.
A drone can film from hundreds of feet in the air. This will make your wedding video more interesting and dynamic and allow you to see the entire spectacle of the event in your wedding film — something you obviously can't do when you're right in the middle of things.
Because videographers have to bring the special equipment and be skilled in this type of filming, you can spend an additional $2,000 – $3,000 on average, according to Grech.
Some videographers (about 43 percent) offer drone footage, Super 8 film, extra DVDs or USB drives, or other extras and effects at additional cost.
Additional cameras
Just like with wedding photographers, the number of video cameras you have filming your day can affect your film budget. For example, adding a second operator can cost £250 and above. However, you can ask for a stationary camera to be added, which would film throughout the day and which would cost £100.
Reputation and Location
It may seem obvious, but a person with 10-20 years of videography experience is going to charge more than an entry-level videographer or someone who does it as a hobby. The less experienced videographer may not produce the same quality of work but will be cheaper.
Areas with a higher cost of living also typically see higher costs for wedding videography services. In addition, highly requested videographers or those with celebrity credits often charge higher fees.
Travel
Destination weddings have become a popular way to tie the knot. But if you plan on using a videographer from your hometown, you'll have to pay for all of their travel costs.
"If your videographer has to travel, you will likely have to cover their accommodations, meals, and air travel," Grech says. "If it's a destination wedding, there might also be a destination fee."
If your wedding videographer is travelling a long distance to be present at your wedding, you'll likely have to pay for his or her gas mileage, airfare, hotel or other travel charges.
If your videographer has to travel far for your wedding, you'll most likely foot the bill unless otherwise specified in the contract. If you're planning a destination wedding, keep costs low by hiring a local videographer as opposed to one from home.
If your videographer has to travel a long distance or stay overnight, you may be required to pay the costs of gas and/or a hotel.
Extra Edits in Post-Production
Although all wedding videographers go through an editing process in order to give you a final product, requesting extra rounds of editing in post-production will likely add to your cost.
While it will largely depend on the extras you're asking for in post-production, Grech estimates it will cost you a minimum of $750/per extra edit.
Any Other Filming Besides the Wedding Day
If you'd like to film other moments besides your wedding day (such as your rehearsal dinner or bridal shoot), this will also be an additional cost.
Staffing
Your videographer may bring a second shooter and/or an assistant to your wedding. The more staff members present, the higher your wedding videographer's price is likely to be.
Your videographer will be present at your event and bring any necessary staff to capture everything you've agreed upon. Keep in mind that they will only be present for the set amount of hours on your contract, so be sure to schedule them appropriately. Booking them too early or too late can cause them to miss an important moment of your wedding.
You will typically have the option to add multiple cameras, which means there will be a "second shooter" who ensures wider coverage of your wedding and captures different angles. The videographer may also bring an assistant, who is there to do everything from carrying gear to set up cameras. The more people involved in the production, the more it will cost.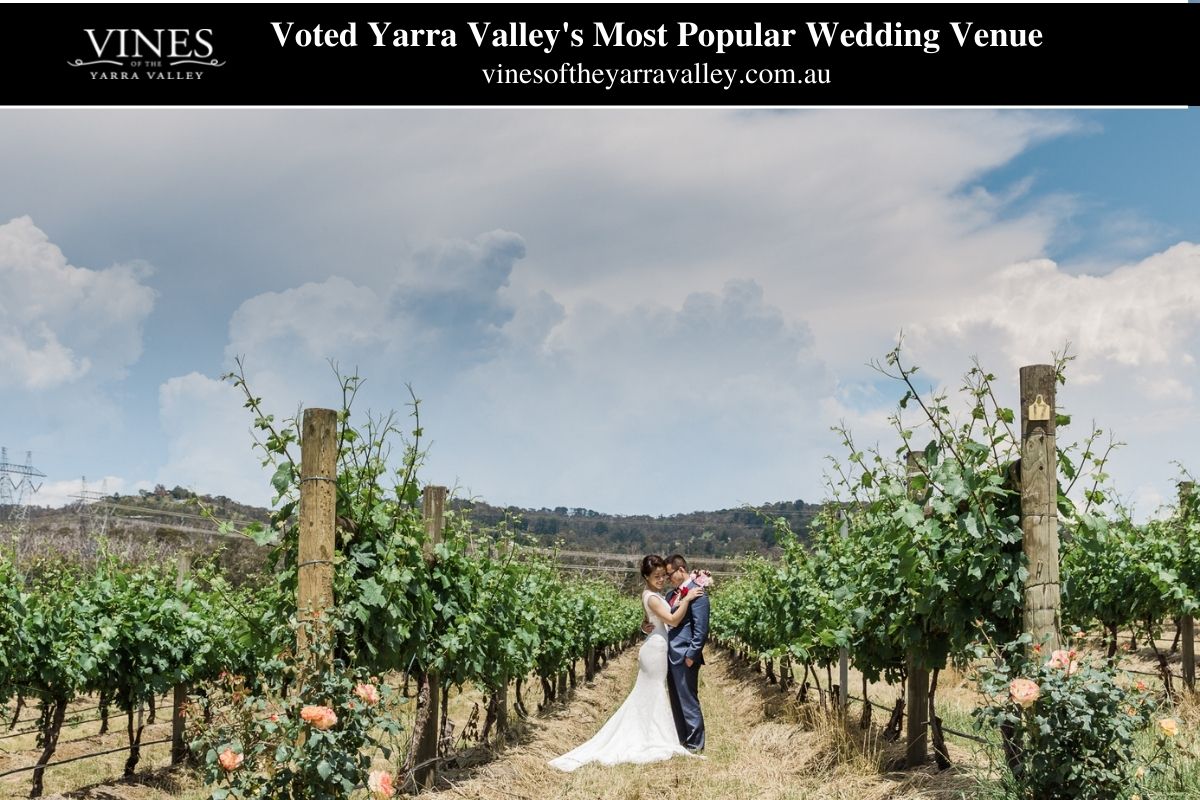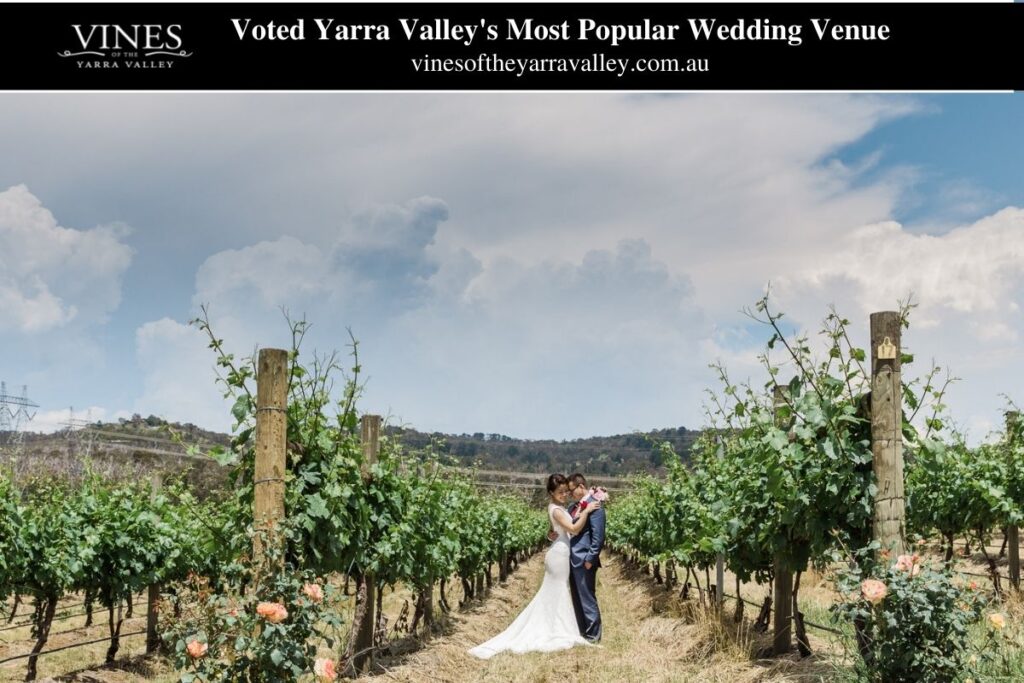 So, how much should a wedding videographer cost? Well, that depends on the value you put on having a wedding film. There are lots of wedding videographers who charge various amounts, but the quality of audio, editing, and cinematography will always cost more and get booked further in advance. 
Many videographers have packages listed on their websites similar to those mentioned above, but often these are open to negotiation.
Keep in mind that the average wedding videographer cost is just that: an average. Prices will change based on your location, the length of time the pro will be working, and the kind of package you select. Though wedding videography prices aren't necessarily low, they are worth it if you want to capture the best moments from your big day. After all, you won't be able to see and hear everything, but your videographer will be there to make sure your wedding day is archived forever. If it fits in your budget, a wedding videographer is a great addition to your lineup of vendors—because after all, re-watching your nuptials will be priceless. 
Frequently Asked Questions About Wedding Videographers
Because, while cost is a factor for some, sure, the real importance of wedding videos come from their ability to let you relive your big day. Unlike photographs, videos give you the voices, the noises, the sounds, the action of one of the most memorable days of your life and keeps it saved forever.
The average cost of a wedding videographer in the U.S. is around $1,799 with most couples spending between $1,000 to $2,500.
Once the filming is finished, some videographers will send you the raw footage (untouched, unedited) to preview before editing begins so you can note scenes you definitely want to keep or cut, like when your groom's voice cracked while reading his vows.
Wedding Day Video Shot List
The bride and groom getting ready.
The walk down the aisle.
The ceremony.
The first dance.
The bride and groom dancing with their parents.
Speeches from the wedding party.
The cake cutting.