Wedding photography is the nuanced art of capturing one of the most important days in a person's life. Wedding photographers provide a very special service to society, giving shape to the manner in which families remember the day they came together. Wedding photography is one of the most financially rewarding artistic professions in vogue today because it is indispensable to the newlyweds' grander theme of romance. It has also become the most common option for practitioners of the craft of photography to keep earning a living wage. 
As a prevalent part of commercial photography, wedding photography encompasses several fertile branches of photography. It may include portrait photography, concept, documentary, and candid photography. An imaginative wedding photographer will not just document weddings and related events. She can also borrow conventions from landscape photography, architecture, interior design, event planning, and storytelling. A wedding photography assignment can include capturing records of elaborate ceremonies and bridal portraits before the wedding, including the preparation of announcements, thank you cards, etc. It may also include post-wedding activities such as the reception. 
Weddings are a once in a lifetime (hopefully!) occasion and a day that the bride and groom will cherish forever. Wedding photos play a large part in this, but this can also put a huge amount of pressure on the photographer - missing a shot simply isn't an option. While wedding photography is possibly the most stressful challenge a photographer can face, it can also be one of the most rewarding. If you're lucky, it might even lead to a lucrative and enjoyable career. Looking for the best Wedding Photographer in Melbourne? Check out our ultimate list here.
If you've been asked to photograph someone's big day, or if you're interested in gaining some experience with an eye to making it your profession, follow these tips to make sure everything goes as smoothly and stress-free as possible.
What Is Wedding Photography?
Before you can really understand how our tips will help your wedding photography, you have to understand what makes photographing a wedding ceremony and wedding reception challenges.
Wedding photography is different from other genres of photography because you only have one chance to get the images right. Weddings typically only last one day — the wedding day! That means there's very little room for error on the part of the photographer. You have to make sure that you're ready to shoot at a moment's notice.
The bride, groom, family, and friends may be stressed, so it's also key that you maintain a positive, easy-going attitude.
Like many other event photographers, you'll want to make sure you prepare a wedding photography contract in advance for the wedding party to sign. Having an established agreement upfront eliminates the possibility of disagreements down the line. This agreement should include the total number of deliverables your clients will receive after the shoot is over.
10 Tips for Wedding Beginners
People often ask me if I 'do weddings'. That's a funny question for a photographer. Perhaps like asking a chef if he 'does chicken'. I'm a photographer, and I have the ability to photograph anything. Do I base my business solely around weddings? No. Can I do them? Certainly! And I love it.
I've never taken a class on how to photograph weddings or read a book on the topic. I have my own way, my own style and my own rules, and my clients are happy with me, so I must be doing something right!
As a woman, I really feel at an advantage in the world of wedding photography. Firstly, I can capture the excitement of the bride getting ready in a way a man can't because, let's face it, most brides don't want a man hanging around while they're getting dressed.
I have also been a bride, and I see things in a vastly different way than a man ever could. Having started as a makeup artist, I've been involved in many weddings and have watched many-a-photographer sit and drink or flirt with the bridesmaids while precious moments are slipping by un-photographed (like the mom fitting her daughter's veil).
Mind you, I have only done a few weddings, and I don't claim to be an expert by any stretch of the imagination. But I do think that I have a few tidbits I can share with anyone who is just starting out or perhaps is a man in the business looking for a little female perspective.
Don't Manipulate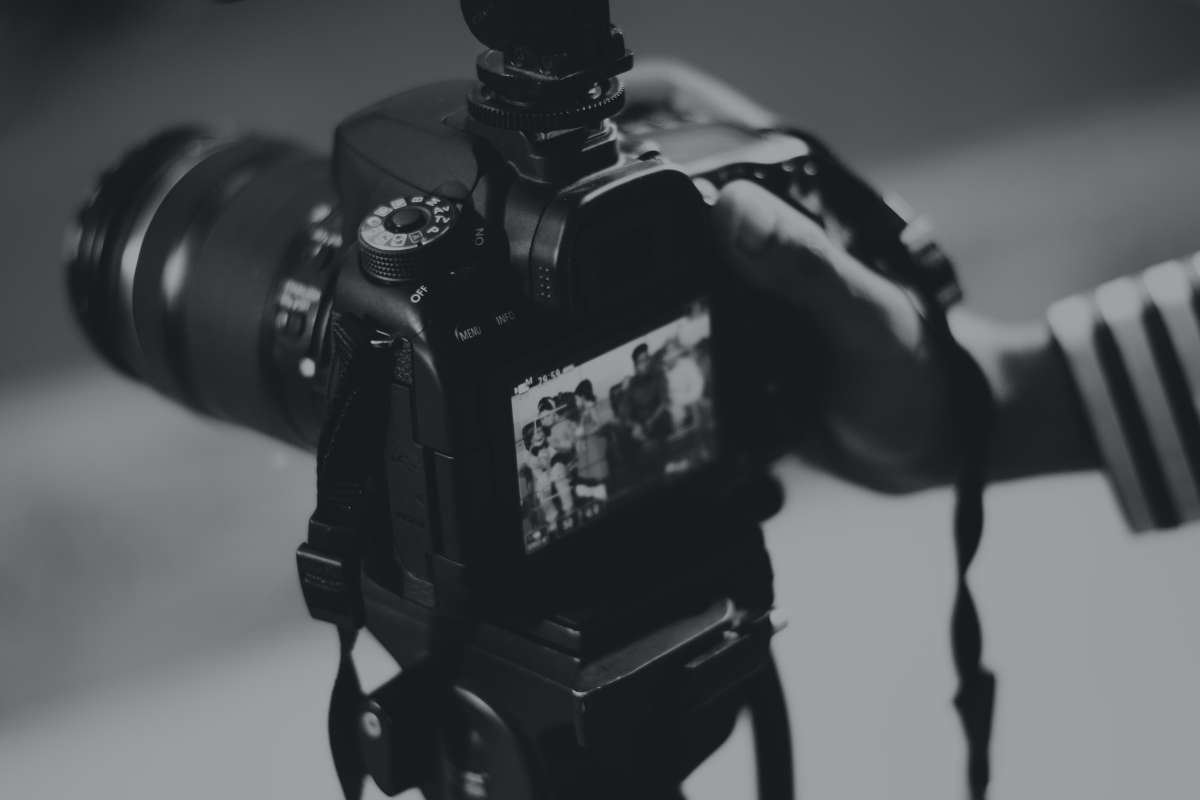 When the bride is preparing in the morning, don't get in the way and ask for smiles or stage the dressing. Just be on your toes and try to anticipate what's next.
Are her hair and makeup finished? She will probably be getting into her dress next. Is she in her dress? Get yourself to the bottom of the stairs to shoot her coming down. There is no time to relax if you're the photographer!
Fill In
If allowed, wander around the house or hotel room and snap photos that can be used to fill in spaces in the album to create a sense of ambience and location. I always snap the makeup brushes, dresses hanging up, important things around the home.
If you're at the bride's family home, there will be loads of memorable things around the house to photograph—family photos around the home, her childhood bedroom.
Get Alone
Spend a couple of minutes alone with the dress, the shoes, the flowers, etc., to take meaningful photographs without anxious people rushing you. There should be plenty of time while you're there.
But when you've got what you need, remember to leave in time to photograph guests arriving at the ceremony and the groom as he waits for his bride.
Be Bold
Don't be shy in front of the audience. Obviously, use a zoom lens, so you're not hip-to-hip with the priest, but be strong and bold and remember that you have a license to be there! You were hired, and everyone knows that, so don't worry about moving around and shooting from behind the priest if it's appropriate.
Dress for the Occasion
If you're a woman, forget wedding protocol and wear trousers! No trying to look pretty. Before I figured that one out, I was holding my skirt down more than I was holding down the shutter. Quiet shoes are a must – you don't want to be tiptoeing around like a criminal.
Remember the Others
When I first started weddings, my clients were friends, so I generally knew one side of the family better than the other. It was entirely subconscious, but I realized that in the ceremony, I was gravitating to the people I knew and leaving the others out.
Be Bossy
This part is (still) the hardest for me. There are two times I have to throw my weight around: after the ceremony and during the family set. I usually take the bride and groom away to a location for 30 minutes of shooting privately and this can be difficult as the guests often form a spontaneous receiving line and kidnap the couple.
Know who is driving you there and make it happen. The bride and groom have told you what they want and although they are often distracted away from their plan on the day, they will thank you after if you make their original plan happen.
For the formal portraits, it can take a precise military operation to execute such an endeavour and this bit still makes my palms sweat! People are anxious to get to the food and dancing and I'm the only thing stopping them! Have a list arranged ahead of time of the specific groups the couple wants other than the usual his-family-her-family, him-and-his-guys, her-and-her-girls, etc.
The most important part in making this happen is to have your bossy go-to person who knows everyone (perhaps one of his groomsmen?) to announce all of the family and bridal party to step outside and then have him announce the groups you are needing. You can literally take each shot within 30 seconds if you can gather them and get them to engage with you all at once. Not as simple as it sounds, but it can be done. I just ask everyone to look at me and smile and then take about 10 shots at once. You can use the PhotoShop group merge function to grab all the smiling faces and put them into one photo if necessary.
Gear
A few of my thoughts on gear. NEVER use a pop-up flash. Always have an external flash ready to go and never point it directly at your couple. I always point it at the ceiling or a wall. I shoot with two cameras. My main one has a zoom lens and a flash and the other has either a 50mm 1.4 or 85mm 1.4 wide open so no flash is needed.
Be Professional
True story: I once saw a big, sweaty, poorly dressed wedding photographer hawk back a loogie and SPIT on the ground during formal portraits. Absolutely disgraceful!
It can be easy to fall into the fun of a wedding and obviously, you won't be any good if you're uptight and not having fun, but if you get too lax and begin socializing, you will miss important moments and you're basically at work so remember to be professional.
At Vogue Ballroom we have compiled a list of the Best Photographers in Melbourne to help you choose who captures your magical day.
I would even bring my own snack to eat on the sly when you get a chance – I would never accept an invitation to take part in the buffet. Remember that people are watching you and a huge percentage of them are either looking for a wedding photographer or know someone who is so professional at all times. 
In My Opinion
I never take posed table shots. I absolutely h.a.t.e. it when the photographer comes around, interrupts your meal, wine or conversation and forces everyone to squeeze their head into the middle of the table for a photo. What on earth would the couple ever do with that photo? Certainly, it's good to make a record of everyone who was there and you can do that without being intrusive and even do it in a beautiful way.
But – and this is just my humble opinion – the photographer can easily lose guests' feeling of ease and comfort the instant he/she becomes intrusive. Make yourself invisible!
I really love photographing weddings. It is HARD work and I actually ache for a couple of days after. Bring an assistant who can help you (that's a bonus tip!) and get a good night's rest beforehand. Have a blast and be confident – the bride and groom already love your talent because they hired you in the first place. So be secure in that fact and own it!
How To Become A Great Wedding Photographer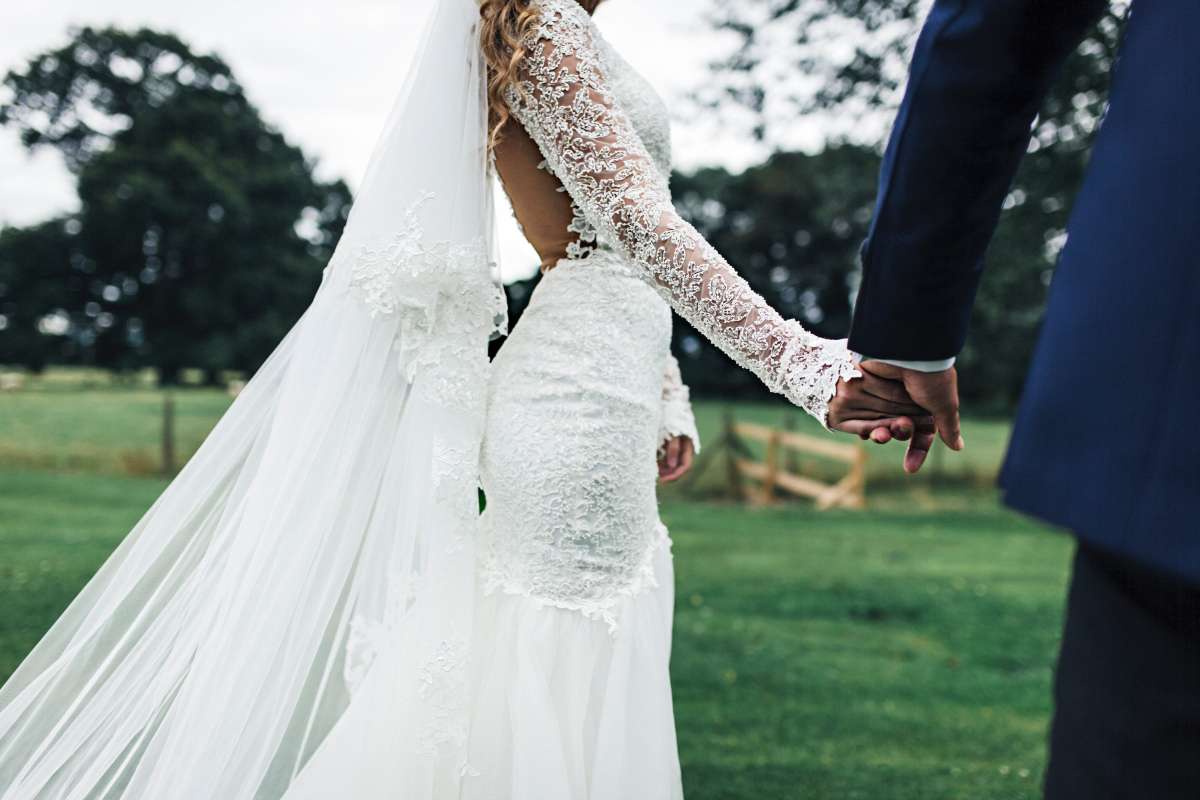 A good wedding photographer is comfortable around people and has a trustworthy personality. She has an eye for detail and practices discretion. Here are some of the best qualities that make for a great wedding photographer.
Dealing with Pressure
Since a couple wants their wedding day to be documented in the most comprehensive manner possible, they would want to invest in hiring a good wedding photographer. Because of this, there is pressure on the photographer to perform exceptionally well. 
Photographers are expected to provide clients with visually creative images, which appear larger-than-life. Photographers need to be aware that there will not be second chances if something does go wrong. They, therefore, need to practice several photography skills and abilities to deal with issues in a short high-pressure environment. However, to insulate themselves from legal disputes, photographers should insist on a formal contract. 
Delivering the Latest Look
A great wedding photographer has to keep up with the times and read up on 'fashionable poses', bridal hair styles, makeup, and wedding gowns. Couples are wont to demand specific looks they saw off Bridal Guide or Modern Wedding. Bridal magazines are continuously pushing barriers, advertising exotic locales, extravagant dresses, dramatic and entertaining themes. A photographer is expected to be conversational with a throng of different magazine-style photos that clients are likely to demand. 
Observing Carefully
A critical part of the wedding photographer's job is to anticipate the fleeting moments and rare expressions that are likely to come up during the wedding. It is her job to make sure they become a beautiful part of family history. Because a wedding is an emotional and joyous occasion, there will be a lot of these special moments that photographers can latch on to. As the photographer gains experience, she will become better at predicting candid outpourings from emotional couples and their kin. 
Perfect Timing
Observation would be useless if the photographer is not able to capture the moment. Photographers, therefore, have to be prepared and be present at the right place and time. Photographers must know the event schedule by heart so that they can prepare beforehand. Do your homework in terms of being in the right place before time. Get the right gear based on the type of shot that the situation requires. 
Another skill that photographers must practice is to be able to react and not overthink. They will miss the shot if they wait too long. Emotional expressions or actions have peaks and lows, and a photographer has to try to capture those peak moments. 
Seeing the Best in People
What differentiates a good photographer from a great one is the latter's ability to see the best in a person. Instructing a person to pose and adjust the situation and lighting to capture that best side is an integral trait of a great wedding photographer. 
Photographers should strive to conceal the imperfections that they notice in a person, especially in wedding photography. There may be clients who want to document themselves as they are and the event as it unfolds; photographers then may have to go for the documentary wedding photography approach. Here at Vogue Ballroom we have compiled an exclusive list of Melbourne Wedding Photographers to help capture your special day
Telling the Story
Photographers, through their pictures of the special day, chronicle the story of the wedding couple. They see a pattern and form a compelling narrative. When the client sees the final album, she should be able to recall the experience and emotions they went through, as well as connect to the event with the help of photographs.