If you're just engaged, it can be super-tempting to dive into wedding planning immediately. After all, you probably started getting questions from well-meaning loved ones within seconds of announcing your engagement. When's the wedding? Are you getting married in your hometown or a faraway locale? What will you wear? It can be easy to feel the pressure to kick wedding planning into high gear within days (or even hours!). Our advice? Wait. No matter how hard it may be, wait. Give yourself and your partner a little time to simply enjoy being engaged. You'll thank us, we promise.
Your engagement should be a romantic and exciting time for you and your fiancé to share, but it also comes with a huge to-do list (you know, for that wedding, you're planning), making it easy to get caught up in what needs to be done and to lose sight of the celebration. As you're trying to find the balance between enjoying this unique moment in your lives and making sure you've got ample time to plan, you might be asking yourselves: How long should our engagement be? Well, we're here to help you figure out an engagement length that's not too long, not too short, but is just right.
There is no one-size-fits-all answer—your engagement should be as long or as short as you and your partner want (or need) it to be. A number of factors will play into how long your engagement is, from when your dream venue is available to what your work schedules look like to whether you need extra time to save up for your big day.
The duration of your engagement is ultimately up to you, but many couples are waiting at least a year before exchanging vows. According to The Knot 2019 Real Weddings Study, the average engagement length for U.S. couples was 15 months. Of course, it's essential to keep in mind that this number is a national average and considers various responses. Some engagements are shorter (like a month, for example), while others last for years. We say there's no "wrong" or "right" length of time to be engaged—every relationship is different, and you and your partner should decide what's best for you. 
Similarly, there's no science behind popping the question. In fact, the length of time couples dated before the engagement varied widely. According to The Knot 2019 Jewelry and Engagement Study, three-fourths of all couples who exchanged vows this year dated for two or more years before getting engaged. However, 30 percent of couples dated for less than two years—and nearly half of those couples dated for less than a year.
How long should a couple be engaged before getting married? Great question! There isn't a "magic number", and it doesn't matter what everyone else is doing. What matters is how well you both really know each other and if you are both ready—individually and relationally—for that big "forever" next step.
Dating someone for an extended period allows you to see certain things that may not become evident right away. Having history together provides understanding into who each person is. It will enable you to see how each person handles different kinds of situations. So, you may not need a long engagement if you've already put in the relationship work to get to know each other well. The important thing is that you are ready for marriage.
"A relationship needs time for things to normalize. Many people are very flexible in the infancy of a relationship, but as time goes by, they become less flexible. By taking things slow and easy, you give your relationship time to grow up, and you get to see how the person will treat you," says relationship expert Julie Baumgardner.
One study found that couples who dated for more than two years consistently scored higher on marital satisfaction than those dating less than two years.
According to research by John Birtchnell and John Kennard at the Institute of Psychiatry in London, "Couples who are better acquainted before marriage have significantly higher rates of marital quality." Couples who are less acquainted experience more significant problems when they face the inevitable difficulties of marriage.
"Long engagements are helpful when individuals are at significantly different places in their lives," says Scott Haltzman, author and relationship expert. So, if you or your partner are in the midst of some of those things listed above, it might be better to take some time on the front end to sort it out before the wedding. It also allows time for pre-marital education. 
Haltzman also says that a prolonged engagement allows couples to engage in pre-marital education to learn skills to navigate the marriage journey. Pre-marital education is essential—no matter how long you're employed.
Besides, Scott Stanley, a marriage guru and research professor at the University of Denver Center for Marital and Family Studies, argues that one of the primary reasons pre-marital education has value is because it slows couples down and fosters greater deliberation. In Making a Case for Premarital Education, Stanley says the lack of time in a pre-marital relationship correlates with higher divorce rates in the subsequent marriage.
The critical question here is how long is TOO LONG to be engaged before you get married? Or even choose a date? And how long can you really drag out the wedding planning? The answer to those questions depends on whether you have a legitimate reason for postponing the actual deed.
Some couples have excellent reasons for putting off the wedding – I had a bride and groom who were in medical school, for example, and planned their wedding almost three years in advance for the week after their dual graduation, in the short break they had before starting their residencies in two different cities. Because the time window was so tight, they HAD to book their wedding date far in advance to make sure they'd be able to get married on that day. They didn't have a second-choice wedding date option.
That was a legitimate reason to choose a wedding date more than two years ahead of time and ask people to block on their calendars. Nobody questioned the logic because it made perfect sense. What does not make sense to people is hearing that their newly engaged friends aren't getting married for several years for no apparent reason. Why get engaged?
Delaying the Nuptials: A Long Engagement
Historically, a long betrothal period gave men time to build a house and get a good job that would pay for the dowry. It was not uncommon for engagements to last two years or more.
Although modern engagements are much shorter, starting a family is taking a backseat to finish college and establishing a career, which has pushed up the average age of first marriages to 28, according to the latest U.S. Census numbers. These ages are significantly higher than in the 1970s when men were 23 and women almost 21 years old. 
Making magic happen quickly requires celebrity-sized bank accounts, so most couples find that financial obstacles are a massive deterrent to setting a wedding date right after the proposal. Although weddings are rebounding after the recession, saving for a dream wedding, which averaged $31,213 in 2014 excluding the honeymoon, pushed the average length of the engagement up to 14 months. While two-year meetings are still ordinary, most couples tie the knot within 18 months of the proposal. 
This is a perfect amount of time to save enough money and plan meaningful moments without panicking and over obsessing about every tiny detail. You will also avoid paying rush fees and have the option of getting married during the less-expensive peak wedding season. Fourteen to 18 months also gives you enough time to ensure that you are genuinely compatible and making the right decision. 
Cultural and religious beliefs play a role as well. The Catholic Church wedding requirements include participation in a six-month pre-marital preparation program. Wiccans believe that one year and one day is the proper amount of time to understand the weight of one's decisions entirely. The Chinese engagement period typically lasts for two years, although the wedding date can be postponed or hastened based on the auspicious date the fortune-teller chooses.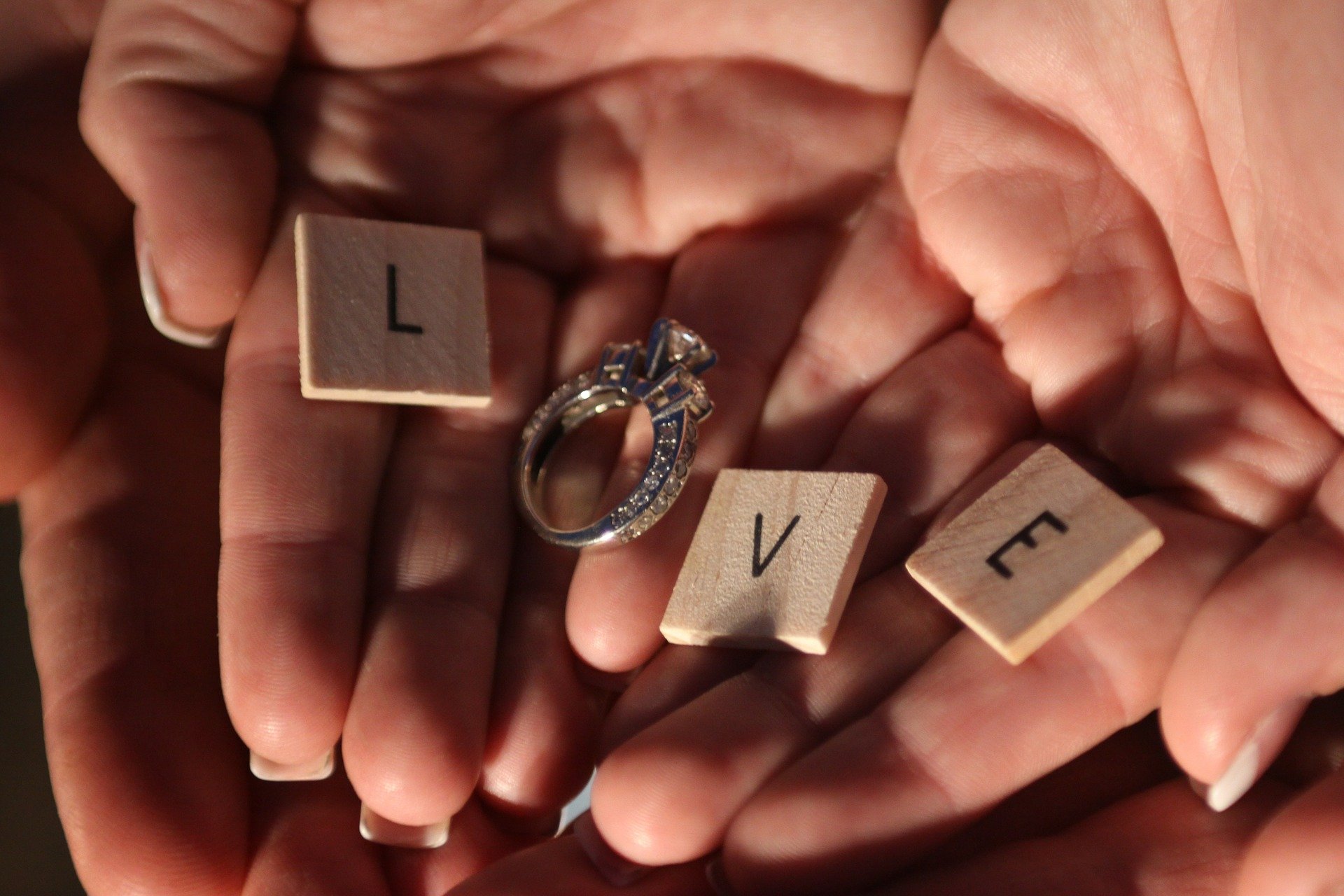 Pros of a Long Engagement 
While the average engagement length in 2019 was 15 months, there are some benefits of having a more prolonged engagement. According to experts, if you and your partner are long-distance, busy with other commitments, or would like more time to plan your celebration, a long engagement might be the best choice for your love story.
"Long engagements are helpful when individuals are at significantly different places in their lives," says Scott Haltzman, M.D. So if you or your partner are still finishing school or living abroad at the moment, it might be better to start thinking about the wedding once you've completed those chapters in your lives—then your marriage can signify the start of a brand new one. Haltzman also says that a prolonged engagement allows couples to engage in pre-marital education to learn skills to improve the marriage. Couples who want to practise healthy relationship habits can use the extra time to download and use Lasting, the number one marriage health app.
Some of this could very well be out of your control too. If you have a specific venue in mind, you might find that they book up two years in advance, meaning you'll either have to wait or will need to find somewhere else to get married. And when it comes to finances, if you and your partner need to set aside some funds to pay for the big day, it could be hugely beneficial to have some extra time to add to your savings account. And don't forget to check when your VIPs are available since you'll want them there with you when you walk down the aisle.
And of course, you might opt for a more prolonged engagement simply so you can really enjoy this time in your lives. You've decided to spend your lives together, so what's the rush to plan a party? Take a month (or a few months) just to practice calling your partner your fiancé, and enjoy all the congratulations you get as you introduce one another in your daily lives. Then, when you're ready to buckle down and address the task list, go for it.
One of the most common benefits of a longer engagement is it means having more time to save. Couples also reported that an extended engagement allowed them to do thorough research on vendors and get the best deals possible. 
Planning a wedding is a huge undertaking, so if you've got other things on the calendar (like your last year of grad school or a big move), you may want to opt for a longer engagement to ease the pressure.
For some couples, those extra savings are important, as weddings can cost a fair amount of money. According to our 2019 Real Weddings Study, the average cost of a wedding is $33,900, including the engagement ring's price. Our study found that couples typically pay for 47 percent of the wedding (while parents of the bride contribute 39 percent and the groom's parents contribute 13 percent). Because of the cost, some couples require more time to save up for their weddings.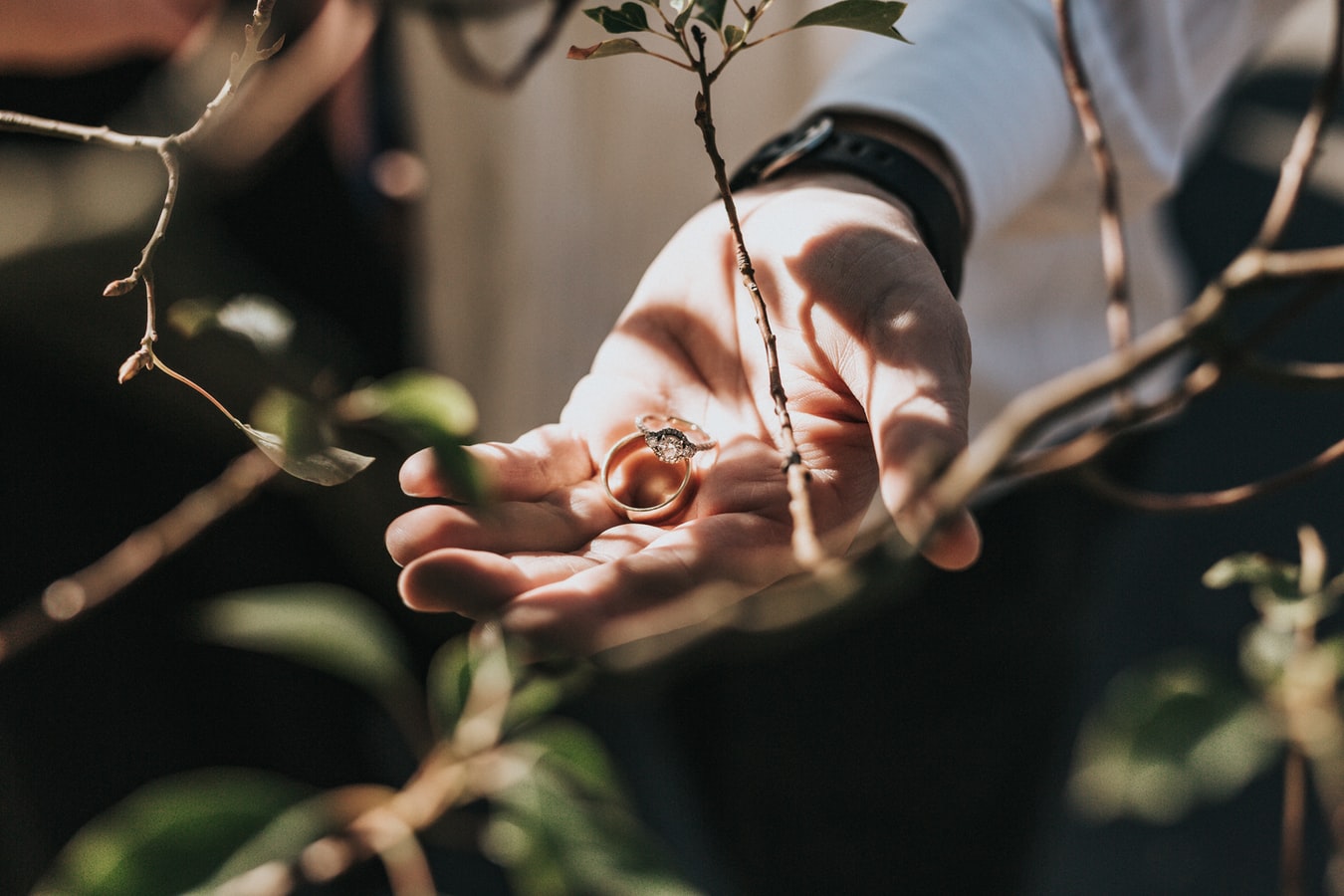 A longer engagement also means taking more time to plan and organize wedding logistics, especially if you're without a wedding planner and you're hiring a range of vendors. (Our internal data found that couples hired about 15 professional vendors for their wedding day in 2019.)
Another pro of a long engagement? More time to think about personalizing your wedding. More and more couples are adding thoughtful details to their wedding day for a unique experience. Our Real Weddings study found that 58 percent of couples provided photo booths at the reception, while 25 percent arranged a musical performance (a 15 percent increase from 2018) and 17 percent provided games. If having sweet and special details like these are important to you, a longer engagement allows you more time to plan them.
Pros of a Short Engagement 
If the national average engagement length seems too long for you, perhaps a short engagement is the best route. A brief engagement may work better for you if you're eager to make big life decisions (like having children or moving in together).
Another advantage of having a shorter engagement? You, your partner and your loved ones will be extra excited about your wedding. "One of the problems with an extended engagement is the level of excitation begins to diminish over time, not only with the person who is engaged to get married but with friends and families as well," Haltzman says. 
According to real nearlyweds, this is a major pro of having a short engagement. Some couples claimed a shorter engagement time meant they could soak up all the excitement in a condensed period.
An extra benefit of a short engagement is that it gives you and your partner less time to stress out. Let's face it: while wedding planning can be fun, it can also be overwhelming. Less time spent planning can mean less time to worry about all the tiny details so you can focus more on your love for each other.
So, there are pros and cons for both a long engagement and a short engagement. Our advice? Do what makes sense for you and your partner—whether that's a three-month or a three-year engagement—and enjoy this special time in your lives.
Other life events, such as graduating college, joining the military or having a baby, can speed up the planning process. Some couples are concerned about getting married before elderly grandparents pass away, while others feel like they are simply settled on a path that they are ready to travel.
Couples who want a quickie engagement often encounter logistical nightmares that delay the wedding date. Guests travelling from far away, the availability of a coveted venue or another wedding in the family can derail every plan you try to make. Some locations are booked two years out, and if you plan to buy your wedding dress from a boutique or have it custom made, you will need at least six months before it is ready.
Contrary to popular practices in the U.S., a long-term engagement is not the norm around the world. Although India's average engagement length is six to eight months, it is not uncommon for couples to wed the day after they announce their marriage. In Russia, marriages occur within one to three months after the paperwork is filed with the Department of Registrations. Any delay requires applying for a new wedding date. 
Persian Baha'i couples have exactly 95 days to tie the knot, although most marry within one month of receiving all parents' approval. The great spiritual leader Abdu'l-Bahá once explained that the requirement is meant to prevent the "serious difficulties and problems that arise when a long period elapses between the engagement and the marriage." The simple ceremony requires little planning since only the writings and prayers ordained by Bahá'u'lláh can be recited.
Whichever choice you make, just cherish the few shorts months you have to wear the title of a fiancé. The time goes by quickly, and you do have the rest of your lives, after all, to spend as husband and wife.
Of course, your circumstances might mean a longer or shorter engagement. A shorter engagement is a great fit for a couple planning a smaller wedding with an intimate guest list, as well as a couple working with a full-service wedding planner who can help you take care of the details quickly. If you're great at making decisions or know exactly what you want on your wedding day, this is a great option for you.
The Average Length
The average engagement length in the U.S. is between 12 and 18 months, which explains why winter is the most popular time to get engaged, but summer is the most popular time to get married. That might be the perfect fit for you and your partner, and an engagement of that length is a great balance: It gives you ample time to plan your wedding but also allows for a little downtime between major tasks when you can simply bask in your engagement instead of hammering away at your to-do list.