The wedding dress is the dress every woman dreams about all her life, and it is the finest one she has ever worn. Around the preparation and during the wedding ceremony, nasty stains may appear which you don't want to spoil your wedding party. Even though you try to protect your dress from spillages, they are inevitable sometimes. Nobody wants to see a disappointed bride, especially on her special day, leaving her with an unsatisfied feeling for the most expected day. Fortunately, there are solutions to these problems, some of which we will outline below.
As a preventative measure before the wedding, wear the wedding dress in a sealable clean bag to prevent it getting stained. Don't take it out for any reason before it is time to dress up. It is a fact that all brides want to take pictures outdoors before the wedding and you should be extremely careful with mud, grass and dirt which may easily transfer on the dress during the photography. When choosing the menu for your wedding party, avoid saucy food which may cause a mess during the feast. When buying the dress, choose the material carefully and always read the label to be able to understand how to care about your dress and prepare your emergency stain removal kit.
Even the smallest stains may cause unnecessary stress, but some techniques which could be applied to the stains, the situation may improve. Fortunately, some stains are too small or too light to be noticed, and you can deal with them after the wedding. If you try to remove those stains, they may become worse, which is why you should leave them alone. You just need to stop thinking about what happened and behave as normal.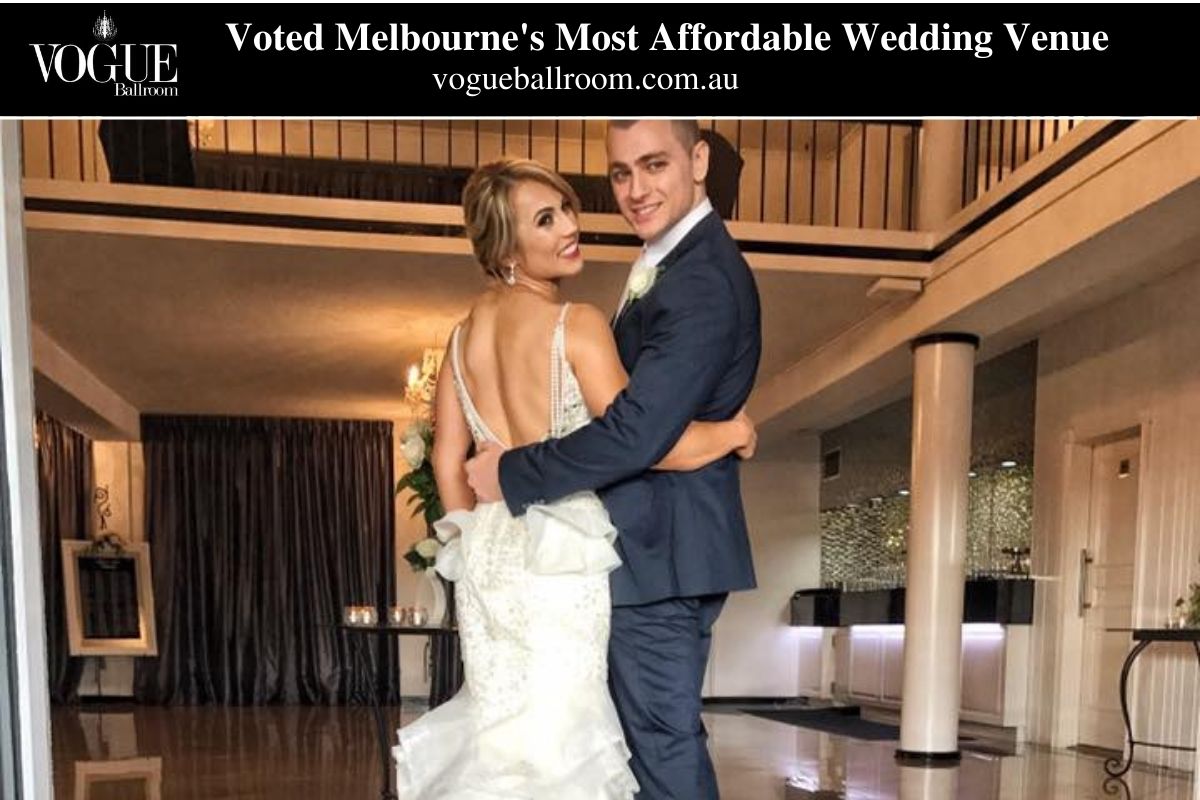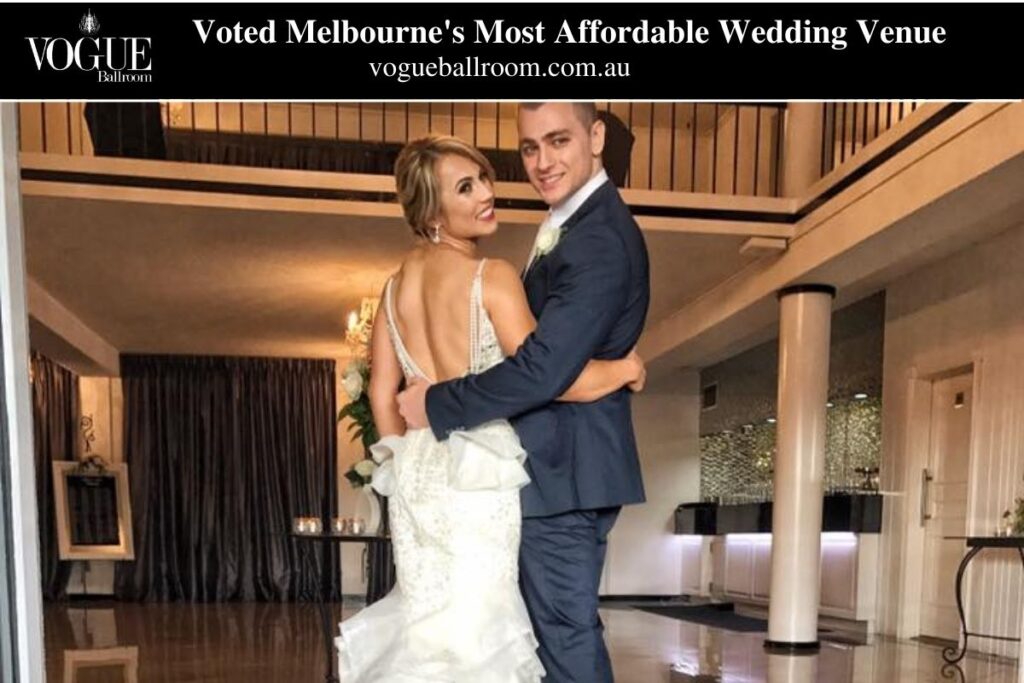 Despite even the most diligent of efforts, all wedding gowns will end up with some kind of stain(s) by the end of the night. There are simply too many hazards to avoid throughout the day and evening to come out with a 100% pristine dress.
The vast majority of the dirt and stains that end up on wedding gowns are invisible to the eye or are too small to notice. However, in some cases, you may experience a significant stain that has the potential to cause long-term damage to the dress.
If this happens on your big day, the first step is not to panic! Reassure yourself with the knowledge that stain removal and wedding gown preservation technology can remove many tough blemishes. For the best chance of having a stain removed when being treated by our Charleston wedding dress cleaning team, follow these steps immediately.
This bride found us with a very challenged wedding dress restoration dirty, a damaged hem that had survived an outdoor wedding. The good news is that she had a great time! You can tell from the photos that it must have been a blast.
The secret to our stain removal is a focus on proper timing. We allow our solutions to work their way gently into the actual fibres of the fabric. With a great deal of soaking the actual fibres open up, allowing the dirt to release with the help of the cleaning mixture. Then all areas are worked over by hand with great care to remove the soiling without damaging the fabric.
Mistakes Women do with their Wedding Dress
No matter the reasons a woman decides to hold on to her wedding dress, the bridal gown is a treasured keepsake that could last for many years to come if properly cleaned and, of course, preserved. One of the biggest mistakes women do is leave their wedding gown in the plastic garment bag. They may have good intentions and plan to get it cleaned sometime soon, but that soon usually turns into, maybe even years or never! However, this procrastination leaves the dress susceptible to stain oxidation and plastic fumes from the plastic gown bags. The latter provides THE most harmful environment for a wedding gown as it gives off chemical fumes that yellow the bridal dress. As for stain oxidation, just because a bridal dress SEEMS clean doesn't mean it is. Spills from clear soda and alcoholic beverages dry clear but don't be fooled, and they oxidize with time. This makes it even harder to remove later on. Besides that, you may see the lining turning brittle over time due to body perspiration. For premier wedding gown preservation consults Love Your Dress today. They offer Canada wide wedding gown cleaning and preservation services.
These techniques take a great deal of time to master, and we are lucky to have an experienced team. All high-end wedding dress preservationists learn their wedding dress cleaning and spot removal techniques through some trial and error in their first ten years on the job. Our cleaners each have over 20 years experience cleaning bridal dresses, and our master dry cleaner has 40 years of experience in high-end fabric stain removal. Our master dry cleaner makes sure to take great care with every wedding dress.
As most brides soon discover the delicate fabrics used to create a high-end wedding dress are unlike other garments and require an entirely different level of experience, focus and care.
The wedding dress restoration dirty damaged hem work required a great deal of focus, and we were privileged to work for this bride.
A stain on a wedding dress is one of the most frequent types of wedding emergencies. Fortunately, there are many solutions!
Wedding Dress Stain at the Wedding Reception
First of all, try to calm down. Most of the pictures have already been taken, and everyone has already seen how beautiful you look. Quickly assess the situation — ask your bridesmaids how noticeable the stain is. Since emergency treatments may make a stain spread or become more noticeable, it may be better to leave it alone. If you must treat it, make sure you use the correct treatment for the type of stain:
Food & beverage stains
When dining, and when visiting with your guests, food and beverage stains will be a constant possibility. Some stains are barely noticeable, while others (such as red wine or coffee) are obvious. No matter what type of food or beverage is spilled on your gown, you'll be relieved to know that these stains are easy to treat. Simply mix a few drops of a gentle dishwashing soap with water, and treat the stained area.
Red Wine Stain
First, gently dab at the stain with a clean white cloth. Then pour water or club soda onto the cloth, and dab some more. Whatever you do, do not rub! Keep dabbing with clean parts of the cloth until it seems like most of the stain has come out. Use chalk or talcum powder to disguise anything that doesn't come out.
Oily Food Stain
Sprinkle talcum powder liberally over the stain on your wedding dress. Wait about ten minutes, then shake the excess off.
Ink Stain
The solution to getting ink out is hairspray, believe it or not! Test the hairspray out on a discrete portion of your wedding dress — perhaps the inside of the hem — before using it on the stain, as hairspray may mark the fabric. Put a cloth behind the fabric, then spray the ink stain lightly. Wait five minutes, then dab gently with a damp cloth.
Makeup stains
Among the many ways that your wedding dress can become stained, makeup is easily one of the biggest hazards. Spray tan residue, foundation, lipstick, blush, and mascara can easily find their way onto your gown. If you notice any kind of makeup residue on your dress, it is advised that you remove any excess amount with a dry cloth. After this, you can treat the stain with small amounts of rubbing alcohol, followed by water.
Lipstick Stain
The best solution is to try to cover the stain with baking soda or talcum powder. You can also try using a solvent such as dry cleaning fluid or cigarette lighter fluid, but be aware that such solvents frequently discolour fabric. Be sure to test it on an unseen portion of the wedding dress first.
Blood Stain
If the blood is still wet, moisten a cotton swab with your saliva (or the saliva of the person whose blood it is), then gently rub it over the stain. It should come out. If it's dry, or nearly dry, dab the bloodstain gently with very cold water on a white washcloth. Hold the cloth on the spot and see if blood breaks down and comes out. If that doesn't work, see if there is a first aid kit nearby with hydrogen peroxide, and dilute it (one part to nine parts water). Careful, hydrogen peroxide can bleach fabrics. Use the diluted solution to dab at the stain gently. When it starts to break down, you must go back to plain cold water. Use chalk or talcum powder to disguise anything that doesn't come out.
Dirt stains
Although not usually noticed until after the wedding, dirt from the outdoors, and/or from the venue flooring, can stain the bottom of your gown. Almost every gown ends up with at least some dirt on the bottom. Unfortunately, some stains are worse than others. If you notice dirt anywhere on your dress, you can treat it in the same way as food and beverage stains, with one slight change. In addition to water and gentle dish soap, you can add vinegar or lemon juice to boost the stain-fighting capabilities.
However, if you wish to attempt to clean your wedding gown by yourself here are some helpful DIY wedding gown cleaning tips.
Step-by-Step:
Soak your dirty hem (not the entire wedding gown at this phase) in a clean bathtub using sudsy water (warm) for a few hours.

With the help of liquid detergent and a toothbrush, gently massage the hemline (and the underside) until clean, avoiding scrubbing the trims or lace.

Rinse thoroughly.

Turn the gown bodice inside out and spray the lining (where it fits your upper body) with the water-soap solution.

Clean perspiration stains with the detergent and toothbrush.

Clean the skirt lining (your wedding gown may have more than one layer, so you'll have to go through all of them).

If you spot and stains on the outside of the dress, spray them with a sudsy mix and then work your way with a toothbrush (if necessary).

If that doesn't work, you can use Oxy Clean (never chlorine bleach). Mix it up and soak the stained area in it until the stain is removed.

Fill the bathtub with warm water and carefully place the whole wedding gown in the tub.

Swish it around in the water as you rinse out the soaps.

Once completely empty, refill the bathtub and repeat the cleaning process, until the water comes out very clear, with no soap bubbles at all.

Line dry the wedding dress by placing a vinyl-coated drying rack in the bathtub. Hang the gown over it (never hang it from a hanger) and press it to distribute the weight equally. Leave for several hours.

Smooth out wrinkles as much as possible and spread the layers carefully, after the gown has dried out a bit and the largest bulk of the water has been dropped away.

Press it by spreading a clean sheet on the floor and wash and dry the iron board well. Set the iron's heat at low temperature at first, and gradually increase. Where possible, it's best to press it from the inside. If your iron starts to stick, immediately reduce heat.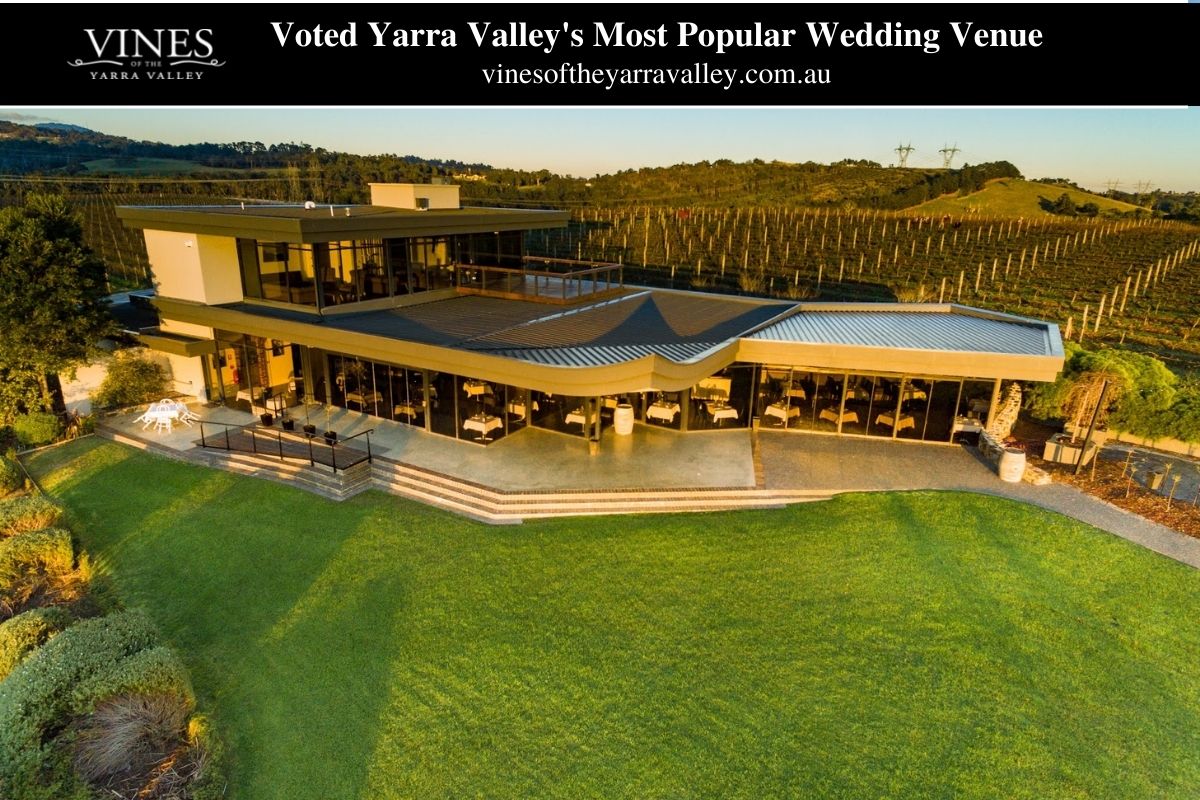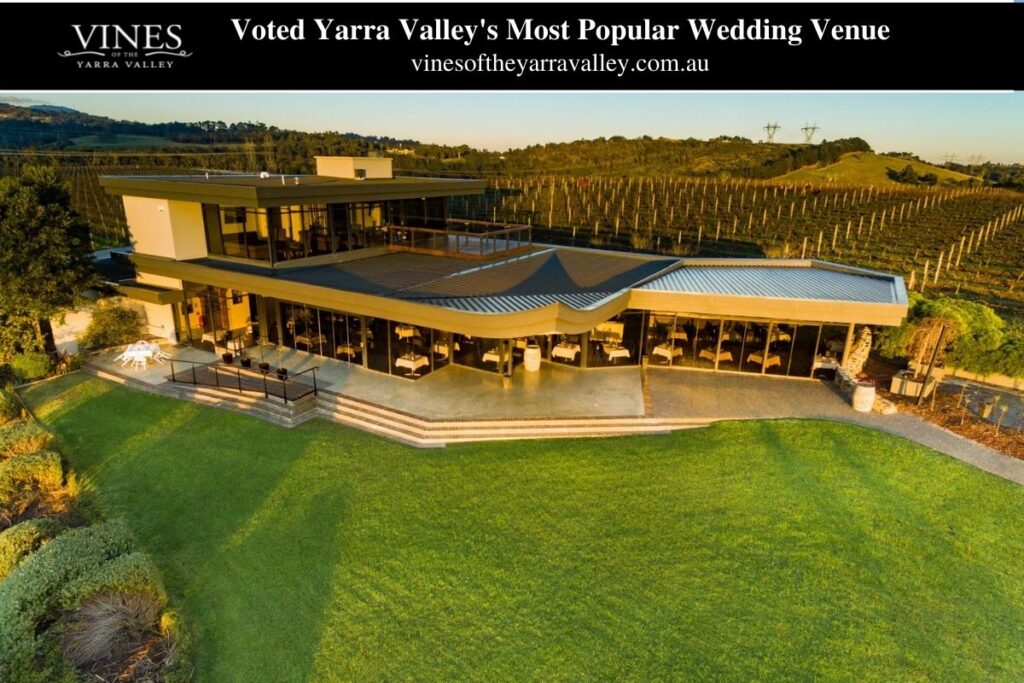 Wedding Dress Stain Before the Wedding
Immediately take it to a high-quality dry cleaner. If you can't afford to take it to the cleaners, you can try one of the methods above, but it is highly recommended that you try to scrape together the cash and let the professionals handle it.
Prevention is key. Be careful during wear, especially around drinks and food, but also avoid contact with damp confetti and mud around the hems. Any damage on the wedding day will make it harder to clean afterwards, and could potentially cause permanent damage to lace or silks fibres.
Arrange your dress cleaning as soon as possible after the big day, as many stains – including perspiration, food and wine – work their way into the fabric over time. The longer you leave them, the harder they are to remove.
Beware of attempting home treatments on such a valuable garment, as you run the risk of causing irreparable damage, particularly when working on difficult stains and delicate fibres. This will also make it more difficult for a specialist cleaner to rectify.
Don't try to clean a machine- washable dress in the domestic washing machine you have at home, as it can lead to crushing and fabric damage. Wedding dresses should be cleaned in larger, industrial-sized machines.
If possible, the dress should be cared for by a professional cleaner who uses a gentle cleaning solvent sourced from natural products. An example is GreenEarth®, an eco-friendly cleaning technology which is proven to be kinder to fabric and trims, and the environment. It has no tell-tale dry cleaning smell and is usually available for the same price as traditional cleaning.
Once it has been cleaned, the wedding dress should be wrapped in acid-free tissue paper before storing. This will help prevent light damage and discolouration.
Once wrapped, there are two main options for storage. The first is a breathable bag, which you can buy in synthetic or natural fibres. However, all textiles contain moisture and, over time, mildew and mould damage can appear.
The best long-term option is a specially designed storage box made from breathable, natural materials. The box should be large enough to accommodate the garment without creasing. Fold the dress carefully into a loose, flat, concertina pattern, to avoid any cracking or stretching of the fabric. This will help keep your dress in pristine condition.
Take your gown to a professional cleaner to have your gown cleaned and preserved. "Be sure to point out all stains and how you have treated them even if the stains are no longer visible," Kathy says. "Your cleaning professional may take a different approach to stain treatment."
Hopefully, the worst will not happen to you on your wedding day, but just in case have these tips in mind which will help you remove these stains which look disastrous the quick and easy way. 
Frequently Asked Questions About Cleaning Wedding Dress
The cost of cleaning your wedding gown can range from $179 to $250 if going direct to a company that specializes in the process, all the way to $300 or more if you go to your local dry-cleaner that outsources the service to a national wedding gown cleaning company or your local wedding boutique, who does the same.
Your wedding day is the biggest day of your life and of course, every bride wants to feel special in a beautiful dress. Washing wedding dresses at home requires attention to detail (and, ideally, a large wash bag), but it can be done if the fabric and any embellishments are safe to machine-wash or wash by hand.
Every wedding gown should be cleaned before being stored away for more than a few weeks even if it doesn't look soiled. Perspiration, food and drink stains, and makeup stains can show up later and become much more difficult to remove. Look for a professional dry cleaner that specialises in wedding gown preservation.
The while it is usually never too late to clean and preserve your wedding dress, the absolute best time to have your gown cleaned is the day after your wedding. The earlier you have your dress cleaned and preserved, the less of a chance stains will have to really set in.