Overwhelmed by the thought of gathering 200 of your "nearest and dearest" together for your wedding day? Eloping may have crossed your mind, but that's not the only way to avoid the crowd. Instead, have all the fixings of a wedding, but on a much smaller scale.
We're talking 10 guests, 20 max (your actual nearest and dearest), and all of the things that will make your wedding feel like, you know, your wedding: invitations, dinner, a white dress, cake, and any other detail important to the two of you.
Shrinking the event down to a cozy, intimate size guarantees you'll love where your money goes, and it creates the opportunity for great memories with every single guest. But there's more to it than decreasing your guest list. There are planning changes to make, details to consider, and (hooray!) a proportionally larger budget to work with.
What's important to remember is that the size of your guest list doesn't mean anything else needs to be small: go big on the dress, flowers, cake, invites, dinner and venue if you want! Here are a few tips on starting planning an intimate wedding and then our favourite small wedding ideas.
Vogue Ballroom has proven itself to be an iconic wedding venue and function centre in Melbourne. Book today so you don't miss out.
Fun Ideas to Make Your Small Wedding Still a Flair
Make Sure Your Venue is Exclusive-Use
Not having to fit hundreds of guests under one roof means that you are free to get creative with your venue. Consider getting married where you and your partner first met, like a coffee shop or library. This will make your day even more sentimental and meaningful.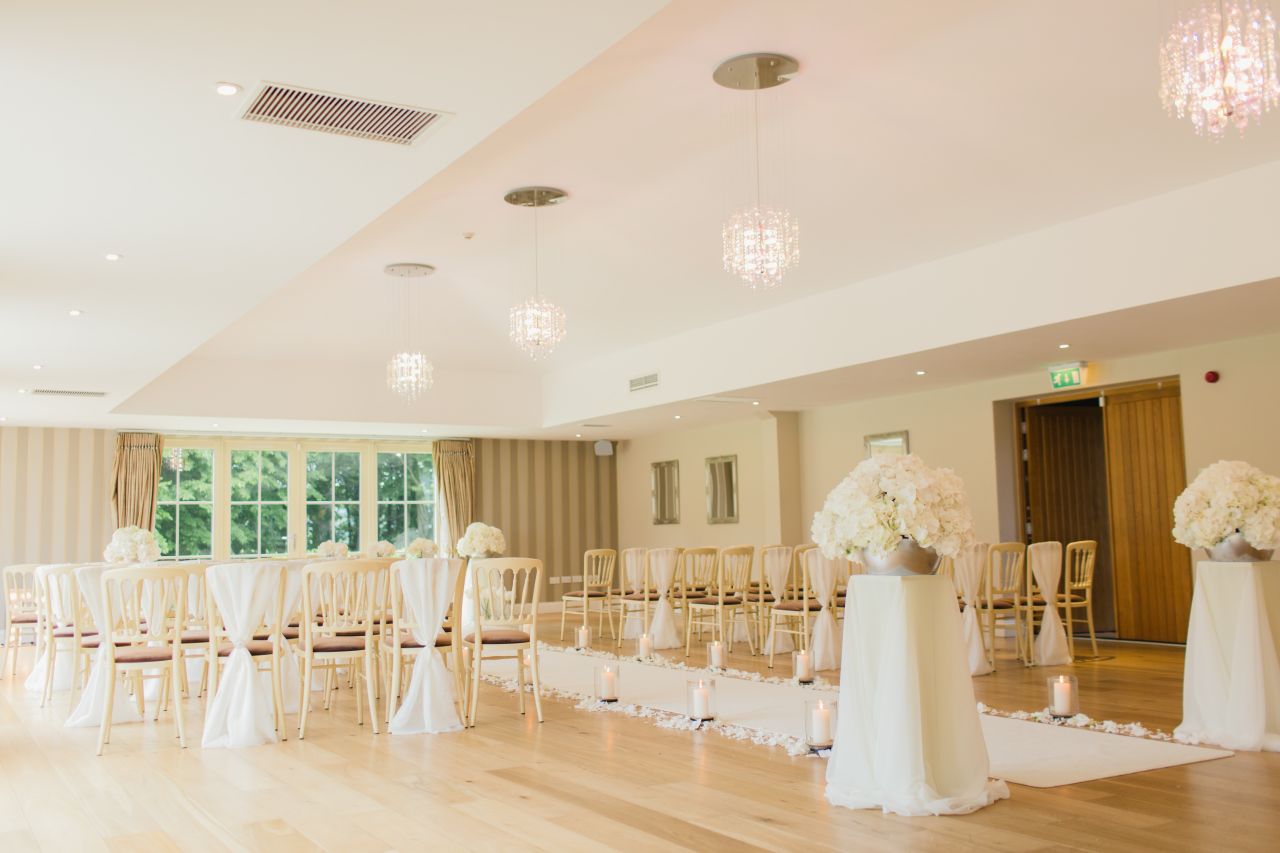 This isn't a deal-breaker for everyone, for lots of couples don't want to share their wedding venue with another couple or even the general public. If it's important to you, ensure you have exclusive use whatever the size of your guest list. It'll feel more private, and it's lots of fun to have an entire venue, house or restaurant to yourself.
We've got some great ideas for venues that host micro weddings if you decide to embrace the guest limit fully. These venues specialise in only holding very small weddings, so they'll know exactly how to make the most of your few person limit.
Consider a registry office or city hall wedding
Most people dismiss the registry office, but it may surprise you. The registry offices and city halls have beautifully renovated rooms. Also, they have the right atmosphere for your ceremony as well as the wedding reception.
Only Invite Your Personal VIPs
You need to be very selective with a 15 person guest list, and your guests will understand this. That 15 person limit includes you, the officiant and the photographer, so you're looking at a maximum of 11 guests. You are perfectly entitled to say no plus ones, no children, and no extended family. Every person you invite to a wedding this size should be close to you, and you can't imagine marrying without them there. Often couples ask: have we seen this person in the last six months (lockdown permitting, of course)? Would I want to go for a coffee one-on-one with this person? If the answer is no, then they don't cut.
Get a Wedding Coordinator
Whether it's a planner for the entire thing or your venue offers an on-the-day coordinator service, you don't want to spend your day stressing. A smaller number of guests means that if you need the ushers to help find something or bridesmaids to check how much alcohol you have left, their lack of presence will be noticed.
Hiring a planner or getting good venue staff means the day will flow easier, and you won't have to worry about decorations, food or drink. Too busy with life to really plan your wedding in detail? Have someone else do it for you and check out our list of Wedding Planners in Melbourne to help take the stress away.
Get creative with the seating arrangement
Give your guests a better view of the bride and groom by planning the seating chart in a semi-circle or round arrangement. The beauty of fewer guests is that you can have all the guests in only one or two rows. If you are serving dinner at your wedding, consider sitting everyone at one long table. This banquet style also allows you to use flowers to act as a centrepiece and a table runner.
Get a different kind of entertainment
With a clear understanding of your guest list, it will be easy to come up with the right entertainment. Small weddings do not hire a DJ or a band to play; rather, they come up with their own playlist. Background jazz or guitarist is an ideal plan for a twilight wedding.
Get your guests involved
Not only are your guests dying to celebrate your love, but chances are they are also dying to document it. Challenge your guests with a list of photos to capture, or just provide a hashtag for guests to use to ensure you get copies of all the moments you missed while spinning around the dance floor.
Treat Guests to a Bonfire
At the end of a glorious wedding reception, nothing says "relax" quite like a toasty bonfire and gooey s'mores. A s'mores bar is the perfect late-night snack for your dance-weary guests and is sure to be a hit. You may give guests a heads up, so they can wear or bring something smoke and marshmallow friendly.
Allow your wedding décor to be unique
There is no rule set for flower wedding flower arrangements, so get creative with it. So, small wedding centrepieces may include picture collages or flowers laid out in your own style.
Ditch the Wedding Party
The rulebook is out the window. You can choose if you want bridesmaids and ushers, and it's perfectly fine if you don't. Perhaps have a sibling instead.
Splurge on what you consider priority
The biggest advantage to having a small wedding is to have more money to spend on your guests. As a couple, come up with a list of what you will prioritise in your wedding. It could be flowers, live music, an open bar, sumptuous food, a wedding reception, or a unique venue. Nonetheless, focus on what is important and then make it the best!
Choose a brunch or a sunset ceremony
A small wedding gives you enough flexibility to chose what best fits you. You may choose a 10 am wedding service followed by a big brunch instead of the common afternoon reception. Or choose to have the sunset as your backdrop as you exchange your vows. No matter what, there are so many ideas you can play around with to customise your big day.
Consider a Social Media Ban
An unplugged wedding is one where guests are asked to put their phones away and focus on living in the moment. Privacy is often a big consideration in having a small wedding, so it can be a good idea to ask guests to refrain from putting their photos on social media or even taking them at all if you've got a photographer.
Think About a Weekday Wedding
With fewer guests, it's more likely they'll all be able to take off a weekday to attend your wedding (be careful as some professions like teachers can't). Booking a weekday wedding means your costs will be cheaper – allowing you to spend more money on your guest's experience – and your chosen suppliers are more likely to be available.
Choose to have a destination wedding
How about a wedding outside the country with a few friends and family members? Destination weddings are less expensive, with most expenses catered for by your guests. Also, it's an excellent way to begin your honeymoon. You could rent an Airbnb or a large guest house and have all the guests stay together. This cuts the costs and keeps the party going for longer.
Hire a food truck instead of a caterer
Food trucks are a modern twist to the traditional wedding. They are also not commonly used due to their inability to handle huge weddings. So, use it to your advantage for your small wedding. Work with the food truck owner to create a customised menu for the day.
You may also do a potluck brunch with your family members and loved ones for a more vibrant vibe. Looking for Wedding Caterers in Melbourne? Look no further, Vogue Ballroom has you covered.
Choose a wedding cake alternative.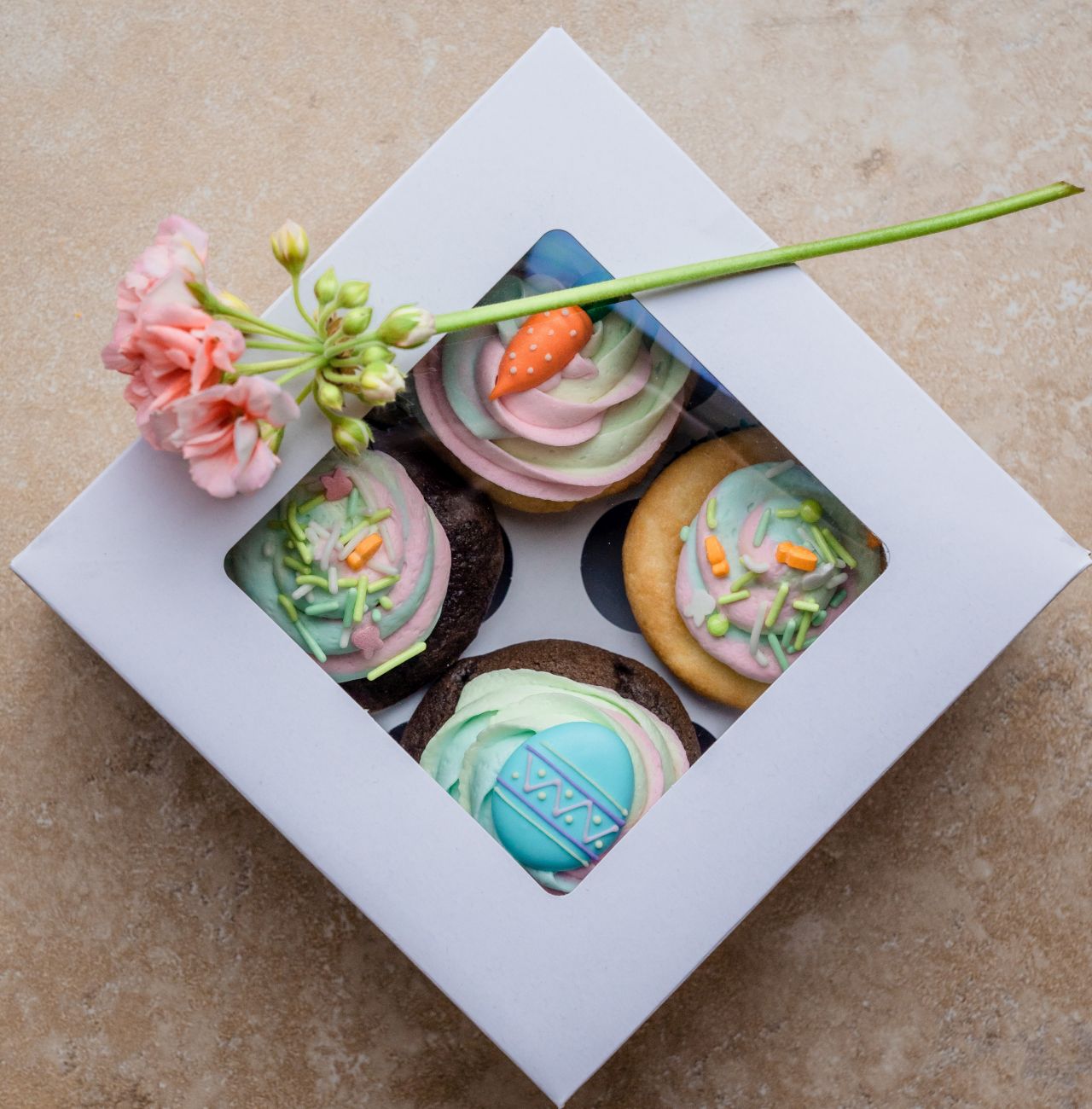 By all means, get a wedding cake that fits your taste and style. Stacking your choice of sweet treats is attractive. Doughnuts, cupcakes or brownies make a rare and interactive display. Think outside the box and wow your guests with a different wedding cake and desserts.
Creative Wedding Favours
Give your guests a little piece of your day by handing out favours that reflect your style or theme. If you love to travel, why not give guests a compass to make sure they don't lose their way. You could even set up a little treasure hunt for guests to do if you have an appreciation of orienteering.
Take as many group pictures as you can
Group pictures are impossible at larger weddings. That's why small weddings take advantage of them. So, group photos are a must-have if you are looking to keep the memories for your big day.
If you like, skip the bridal party
Some couples opt not to add a bridal party to their nuptial plans, and that's fine. There is no rule set in stone that every wedding must have bridesmaids and groomsmen. So, feel free to skip this tradition and make the ceremony about the two of you.
Maximise the Experience You Do Have
If you want to get married now, you might need to change your plan entirely, e.g. forget the large, formal wedding and choose a registry office ceremony and a private room in a restaurant after. Whatever your wedding ends up looking like, lean into it. You can't think about what you had planned; you need to take advantage of what you've got. Guests will take their cue from you, so focus on all the good things and spend your budget on making those amazing. That could be incredible food, a live band, or really embracing a back garden wedding with fun garden games and a Champagne picnic.
Whatever the size of your guest list, our small wedding ideas are a brilliant place to start in creating a memorable and atmospheric day.
How To Make Your Small Wedding Special?
Make the Ceremony Meaningful & Inclusive
The ceremony can truly set the tone for a wedding – especially a small one. Whether you have it in a church or a registry office, it's symbolic or humanist. Pack yours with meaning. The choice of music and readings, personalising your vows where you can, involving your guests in the rituals, thinking carefully about the space and the atmosphere, making your ceremony one to remember, putting in a little effort will set the tone for a very special celebration.
Add Lots of Personal Touches
While we can't get enough personal touches in any kind of wedding, a little goes a long way with a small wedding. Think of details that are achievable and impactful, like writing a personalised note for each of your guests, including photos of everyone around the room, or having a menu that's a little more curated than you might be able to pull off with a larger guest list. Add your personality to your day, too; your choice of venue, the music you play over dinner, the cocktail options, the decor. Having a small wedding means you can worry less about 'pleasing a big crowd' and make your day truly reflective of you and your other half.
Indulge in the Pre-wedding Prep
Nothing makes you feel special on your wedding day, quite like getting your pamper on. Having a smaller wedding might mean you have your ceremony later in the day, so you can really take time to get your hair and makeup done, go for a hot towel shave, or maybe even start your day with a massage. Treat yourself, and it's your wedding day!
Stay Somewhere Fabulous
Smaller weddings are often closer to home, but that doesn't mean you need to go back to your bed at the end of the night. To mark the significance of your big day, why not stay somewhere bucket-list-worthy for your wedding night. A stylish boutique hotel, somewhere with a big bathtub built for two, or a room with a view in your favourite part of town – we've said it before, and I'll keep saying it – treat yourself, it's your wedding day!
Document the Day
Just because your guest list doesn't include 14 aunties, 27 second cousins, and a primary school reunion doesn't mean you shouldn't have the day thoroughly documented. In fact, for you, it might be even more important to have keepsakes of the day to show your extended circle of family and friends. You'll never regret investing in a great photographer and videographer and taking time out of your day to grab some gorgeous shots. Tip: Look into half-day packages if you think a full day will be too much for your small wedding.
Stick To Traditions (if you want to)
Our policy on wedding traditions is to keep what works for you and ditch the rest. But if you're worried about your small wedding feeling not quite 'weddingy' enough, dotting a few traditions throughout will certainly help. Don't feel silly for going with the big white dress and veil, the flashy tux and the big oversize bouquet. Keep the speeches, have someone walk you down the aisle and embrace cutting the cake and doing the first dance. Some couples feel like a small wedding needs to be low-key or fuss-free, but we say there's always room for some quintessential wedding moments.
Lean Into the Intimacy
For every wedding, it's important to think about each element of your day and how it will unfold to ensure there's a good vibe throughout. For a small wedding, it's important not to force the fun. Sure, the vibe will be different from a big blowout party, but that's not a bad thing! Things may not get as raucous on the dance floor, but the chats will likely be better. It could have more of a buzzy dinner party vibe, a relaxed garden bbq vibe, or feel like a really fun birthday party. So lean into the smaller crowd, and embrace it.
Try Not to Worry
Okay, this is easier said than done, but try not to worry about having a small wedding if it wasn't your original plan. It's going to be so fun, it's going to flow, and it's going to be memorable because it's your wedding day! The guests you have asked to be there are extra special to you, and they'll be excited, thrilled and rooting to make it wonderful. Don't believe us, take a look at some of the small weddings and city weddings we've featured on the site. They're often among our favourites because they feature the coolest couples, the loveliest guests and are packed with thoughtful details and fun moments that make them truly unique.
Small weddings are trending—and it's not just because they're easier on the wallet. Couples are opting for a more intimate celebration to get quality face time with each attendee as well as create a more relaxed, casual vibe. But casual doesn't have to mean simple—there are so many ways to craft a bite-sized event that's brimming with custom-curated details!
Small weddings provide a bit more wiggle room with the budget, allowing ample opportunity to get creative and fun. To prove it, above i's a compilation of swoon-worthy ideas for a small wedding idea that you'll no doubt want to steal.