We love the new trend of combining the Bridal Shower and the Bachelorette Party into one seamless event!
The Maid of Honour usually hosts a traditional Bachelorette Party. It includes the Brides' closest friends for a girls getaway as a way to celebrate her last time out as an unmarried woman. Typical gifts include something personal for the Brides such as lingerie or a useful honeymoon item.
The Maid of Honour usually hosts a traditional Bridal or Wedding Shower with Bridesmaids' help. Family members are typically invited to shower the Bride with tips, words of encouragement, and wisdom for a happy marriage. The event is generally held in the home for a light brunch with cake. Typical gifts include something that both the Bride and Groom could use in their family together, such as a cake cutter or picnic basket. Sometimes the registry itself is sourced for these gifts. Looking for hens ideas Melbourne? Look no further, Magic Men has you covered.
This new trend involves combining elements of both the Shower and the Bachelorette Party into one event. If there are two events, it is typically separated by family-friendly vs debauchery with friends. Elements that can be combined:
Bridal Shower Elements:
Cake with cake pulls

Brunch: Champagne and light fare or afternoon tea

Tips and Advice for Bride

Bridal Shower appropriate gifts to open one morning during the brunch
Bachelorette Party Elements:
Bachelorette Party Games - Charades, questionnaires

Dinner and Dancing

Activity or Wine Tasting
No-Fail Bridal Shower and Bachelorette Party Ideas That Are Always a Hit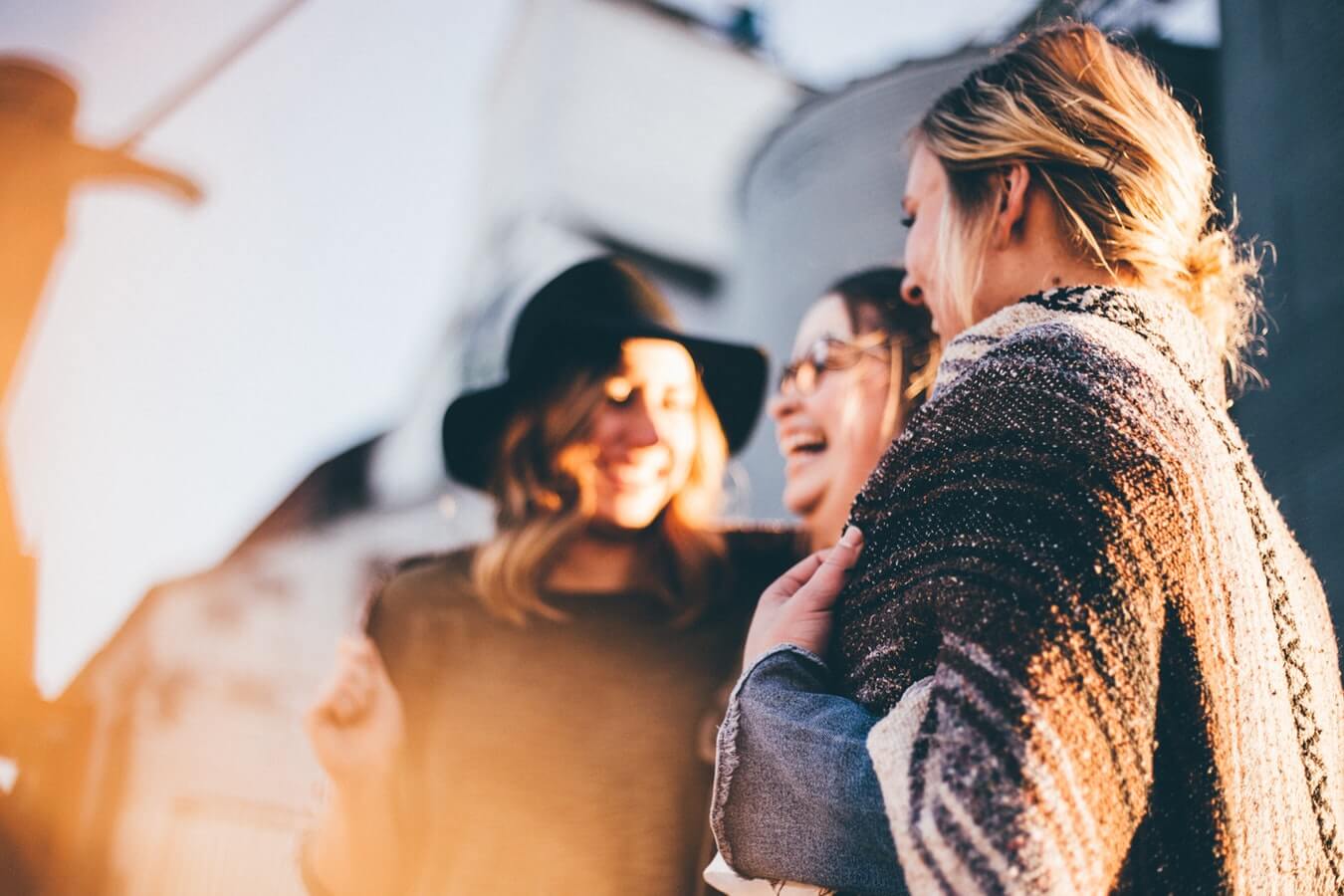 Tasked with planning the bridal shower or bachelorette party? You can't lose by celebrating the bride-to-be with these crowd-pleasing party ideas.
From the bridal shower to the bachelorette party, every bride deserves to be thrown a few prewedding festivities she'll never forget. Not every bride-to-be craves the same type of celebration: Personal taste, guest list, budget, and logistics all factor into it. Make sure you're doing something suited to the bride's style. She loves you, knows you, and trusts you to plan a party she'd sign off on.
Popular Bridal Shower Ideas, Themes, and Activities
Choose the right bridal shower plan for the guest of honour. This celebration's about her, so before anyone starts planning, chat with her to gauge her interest and preferences.
Host a Brunch, Lunch, or Tea
A shower doesn't get more classic than this. If you're going by the book (which isn't a bad thing), a bridal shower brunch, lunch, tea, or even dinner is a perfect way to celebrate. Host at someone's home, set up a chic picnic, make a reservation, or go all out by booking a private room or event space. The budget and bride's preferences will lead you to the right venue option.
Incorporate an Interactive Class, Craft, or Activity
One bridal shower trend we love right now is the hands-on party. Have a sommelier host a guided wine-tasting, take a flower-arranging or candle-making class, make your lingerie, or hire on-demand beauty pros for some in-house pampering. If your budget doesn't allow for outside hire, stick to free activities. Go on a leisurely hike, play lawn games, or decorate cupcakes and cookies at home.
Make It a Themed Gift Shower
Themed bridal showers are a blast—and they help guests narrow down their gift options. Host a travel- or honeymoon-themed bridal shower, lingerie shower, stock the bar party, or a food-centric shower. Themes help inform the décor, set the mood, and nudge guests to bring a particular category of the gift (for example, a stock the bar party calls for gifting cool barware from the registry, a fun mixology book, or top-shelf liquor).
Throw a Couple's Shower
Another shower trend on the rise is the combined couple's shower. Why should only one person get all the fun (and gifts)? Celebrate the couple together by incorporating a little bit of what they both love and inviting both of their nearest and dearest. Couple showers are also a great excuse to keep things casual or replace the classic brunch shower with a sophisticated dinner reservation. Anything goes—truly.
Indulge in a Destination Shower
Feeling extra? No judgment. Take a shower somewhere unexpected by renting an Airbnb or borrowing someone's vacation home for a prewedding getaway all about spoiling the bride. If you're trying to minimise travel and expenses for the entire bridal party, suggest combining the bridal shower and bachelorette party into one, fun-filled weekend somewhere special.
The Best Bachelorette Party Ideas
Whether the bride's interested in something loud or low key, the whole squad is bound to love one of these foolproof bachelorette party ideas.
Hit the Town
This is the bachelorette party version of the bridal shower lunch—an iconic, right-of-passage crowd-pleaser for brides who like to party. By the way, your bachelorette night out doesn't need to cost thousands and end up like The Hangover (unless you want it to). An at-home pregame followed by a casual pub crawl, for example, is the perfect compromise.
Party by the Water
Any excuse to wear a floppy hat and "Bride Tribe" one-piece swimsuit, right? For the bride who'll do anything to be by the water, charter a boat, head to the beach, or chill poolside for her bachelorette party. Tired of looking for hens party ideas? Look no further, Magic Men has you covered.
Enjoy a Relaxing Spa Day
If the bride's not interested in a rowdy night out, it's not required. A detox day (or weekend) of facials and massages is the ultimate antidote to wedding planning stress.
Plan an Interactive Bachelorette
Remember those hands-on bridal shower ideas? The same concept applies to bachelorette parties. Have a mixologist show you how to whip up cocktails, brave a group workout class, book a private pasta-making session, or sketch a nude model (yes, that's a thing).
Host an Old-School Slumber Party
One of the most beloved and affordable bachelorette party ideas, a group slumber party, is never a bad idea. Eat, drink, and celebrate the bride until the sun comes up—without taking off your PJs or worrying about leaving your credit card at the club.
Splurge on a Weekend Getaway
Destination bachelorette parties are hotter than ever right now. One of the biggest perks of an extended bachelorette is there's time for both partying and pampering—especially if the bride can't decide between the two. Opt for more popular bachelorette destinations (think: Las Vegas, Nashville, or Miami) or shoot for something off the beaten path (say, a dude ranch in Wyoming or a luxe trip to Iceland). If the squad can swing it—both money- and scheduling-wise—multi-day bachelorette festivities might be exactly what everyone needs to bond and celebrate.
First off, congratulations are in order. You or someone you love is newly engaged! Take a moment to bask in this, because it is, in fact, a big deal. No offence to Tolstoy, who began Anna Karenina with the line, "Happy families are all alike." Still, we believe every couple (and family) is different, which means every wedding is different. The only real "rule" of wedding etiquette is that anyone invited to pre-wedding events should be invited to the wedding itself. The rest of the details are up to you. Of course, the wedding is the main event, but each of the parties leading up to the Big Day should be carefully considered. With that in mind, here is our comprehensive timeline of all your wedding-related events–and when to send the invitations.
Engagement party
While a traditional engagement party is unnecessary for shorter engagements (read: under a year), friends and loved ones will want to toast the happy couple, so why not give them the opportunity? Plus, they are fun and relatively simple to plan. Visit this best lingerie shop in Melbourne!
When to host
Give the guests of honour a chance to enjoy the moment before the festivities begin, and throw the engagement party a few months after the proposal, before the wedding planning kicks into high gear.
When to send invitations
Give three to four weeks notice so guests can make sure they are in town and join.
Things to consider
An exact headcount is critical since the venue is probably your home or a local restaurant with limited capacity, so use a classic engagement party invitation with advanced guest list tracking features. Also, surprise engagement parties are trending. Our card RSVP features allow guests to discreetly message you within the invitation to help keep the surprise precisely that.
Save the dates
They may be the newest addition to the wedding-planning world (read all about them here), but for destination or holiday weekend weddings, proper save the dates are an absolute must.
When to send
Four to six months before the wedding is standard, but earlier is best if the wedding will require travel arrangements.
Things to consider
As soon as you've locked in your date, get you to save the dates out the door so guests can start making arrangements. Use a design that hints at your wedding style or keep it modern with an engagement photo. Be sure to include all the high-level information like the date, location, and a heads up on any additional wedding weekend events. Guests can add your event to their calendars, or you can collect mailing addresses or direct guests to a wedding website from your save the date.
Wedding invitations
And now, the main event. Whether you're planning a massive multi-day blowout or an intimate backyard gathering, you'll need a wedding invitation. For small or destination weddings, we suggest one of our online invitations. If the paper is more your style, our exclusive printing partner Paper Source can bring our designs to life; browse from our collaboration collections with Oscar de la Renta, kate spade new york, Rifle Paper Co more.
When to send
Mail invitations six to eight weeks before the big day and twelve weeks before if it's a destination or you have international guests.
Things to consider
From traditional to modern, we've decoded wedding invitation wording and the etiquette behind it. Not finding exactly what you're looking for design-wise? Let our Personal Design Service step in to help design motifs, invitation suites, menus, programs, location maps (your out-of-town guests will thank you), custom language placement, and day-of paper.
Bridal shower
The bridal shower is your opportunity to celebrate with close friends and relatives. It's often during the day (think elegant luncheon) and can include games and traditions like opening gifts from the couple's registry. We're all about a simple, classic bridal shower.
When to host
Timing depends on logistics, but generally, a bridal shower is held anywhere from two weeks to two months before the wedding.  
When to send invitations
Corralling a bridal party isn't always an easy task, so send invitations six to eight weeks before the event to give everyone time to sort out any travel details.
Things to consider
If you're hosting in a restaurant or any venue that requires an exact headcount, the RSVP tracking on our bridal shower invitations will come in handy. Don't forget to include registry information since it is still a faux pas to have it on the wedding invitation itself.
Bachelorette party
The difference between an enjoyable bachelorette party and an overwhelming one, we find, is in the planning. A well-organized bachelorette weekend can be an opportunity to celebrate your friend and raucous fun for all involved.
When to host
A bachelorette party's goal is to help the bride blow off some steam amidst all the wedding excitement before embarking on the next chapter of her life. With that in mind, hosting too close to the wedding itself will likely add stress to the bride (not to mention everyone else), and the absolute last thing you want to do is be the reason she shows up at her wedding looking like she spent the previous three days raging in South Beach. Host the bachelorette about a month before the marriage to give everyone time to recover.
When to send invitations
Three to four weeks in advance, or at least eight if you'll be travelling or celebrating for more than one night.
Things to consider
From a relaxing spa day to a boozy night on the town, we have a flyer for every kind of bachelorette. The additional info block option makes it easy to add dress code details or, ahem, could be the best way for everyone to pay you back for putting all the reservations on your credit card.
Thank you notes
Our wedding timeline wouldn't be complete without mention of thank you notes. Show your guests your gratitude for taking the time, effort, and expense to take part in making your Big Day great.
When to send
Try to thank anyone who gave you a day-of wedding gift within two weeks. For donations received after the wedding, there's traditionally a three-month window for thank you notes.
Things to consider
If you are the bride, it's polite to thank your engagement party host, your bridal shower and bachelorette hosts as well as anyone who attended, your bridesmaids, groomsmen, officiants, and of course, your parents. Even the smallest bit of personalisation is always appreciated, so be sure to take a moment to reflect on how exactly each person contributed.
Bridal Shower & Bachelorette Party Hybrids
I've recently attended two events: bridal showers and bachelorette parties rolled into one, and I think they're a brilliant idea for specific situations. (OK, so I threw one of these, but I'm allowed to like my view, right?)
I think they're especially worth considering if:
You'd like to include out-of-town guests at both events. (If a guest has to fly to attend an event, it's unlikely they'll be able to do that on both occasions.)
You want to minimise the number of money guests — and the hostess — have to spend.
The "showerette" I attended recently was split into halves. The first part was a traditional bridal shower. We met at a cute little outdoor restaurant where we chatted, drank wine, played one bridal shower game and watched the bride-to-be open more lingerie than I've ever seen opened before. The second part of the evening was the bachelorette party, where we went to a karaoke bar, and the bride-to-be wore a veil and was serenaded. I liked the format. It was a smart approach to include all the bride's out-of-town sisters. At Magic Men, we have the best hens packages to make your party a night to remember.
I also want to show you this program from the event. 
I mentioned that I wished I'd put a program like this together for the party I threw in an earlier post. I highly recommend you do as well if you're doing a "bridal shower — bachelorette party" combo. It's beneficial if logistics are involved. This little program contains the address of our second location and parking instructions!