If you're planning on getting married, congratulations! You are about to embark on the most memorable day of your life. And then it's back to reality for a while.
Wedding planning can be stressful and exhausting, but luckily there is an easy solution – hire a wedding planner!
Hiring someone as knowledgeable as a wedding planner isn't just brilliant; it's essential if you want to have one less thing to worry about when making memories with your loved ones at your reception or ceremony.
In the past, couples found it more challenging to understand and appreciate the amount of work wedding planners had to undertake, as they did not know how challenging this profession is and all the issues we have to deal with.
Nowadays, the bride and groom respect and value the scheduling and development of a wedding, as they are aware that planning is a very complex task.
Planning a wedding requires training, comprehensive knowledge of the industry and tremendous dedication, so that everything turns out perfectly; only a professional with years of experience in this field can ensure the best result.
Relying on a person who knows how to plan, coordinate and manage every aspect and detail of a wedding, but also is in charge of designing and styling it to your needs, advising you at all times, is priceless!
Every couple is different––they have their taste, preferences and values; that is an indisputable fact.
​​And that's the reason why there are all sorts of wedding styles, and consequently, different types of wedding planners.
Meeting the right professional for you will smooth the process and grant you a perfect wedding day, leaving you just this task, the most important one: be happy and enjoy your day to the fullest.
An increase of non-professional wedding planners and a lack of understanding by some clients regarding the meticulous work wedding planners face still make people unsure whether it is necessary to hire these professionals.
If you belong to the group of people who still question the benefits of hiring a wedding planner, I urge you to go through all the reasons you should do so.
Read on to learn about why hiring a wedding planner is crucial when planning your big day.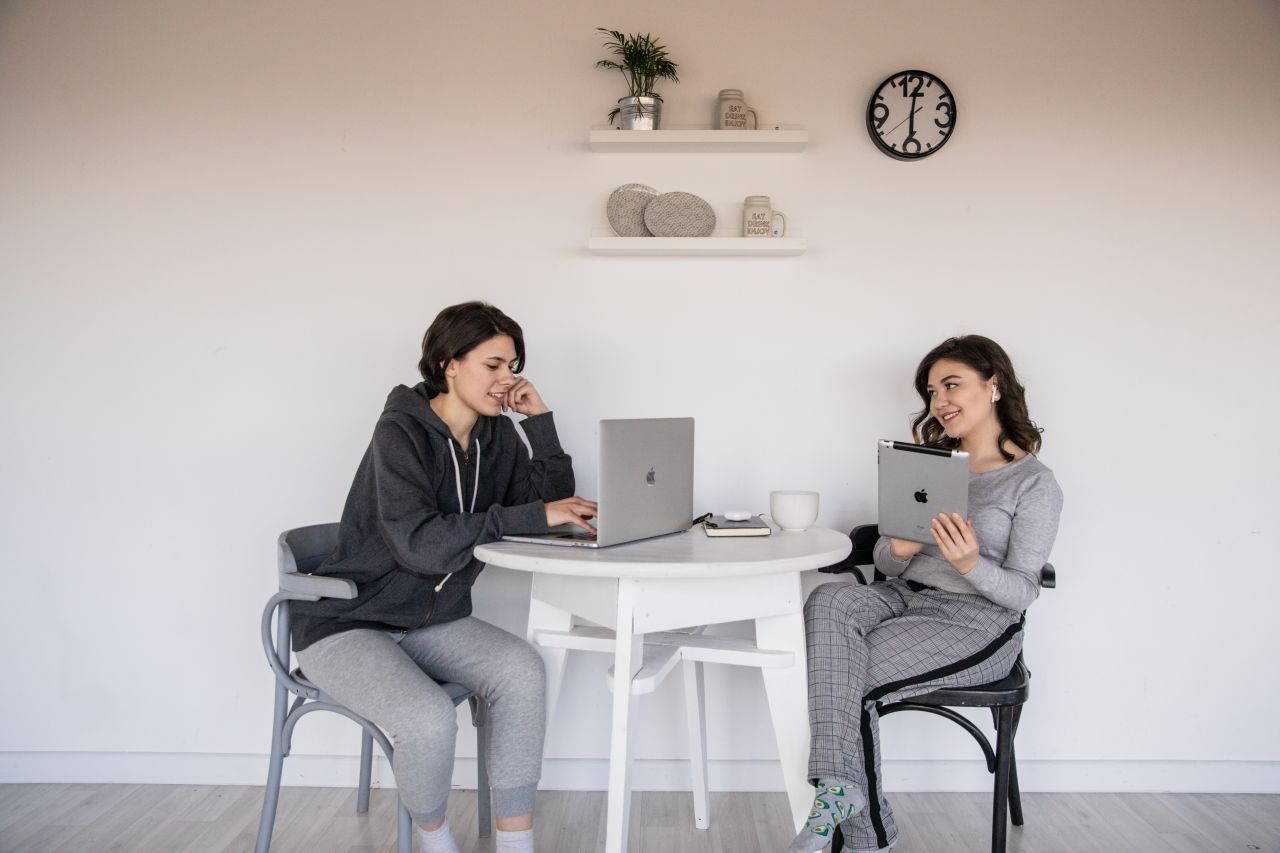 First of All, Wedding Planners Are Problem Solvers
Planning a wedding is a continuous process of managing and solving all sorts of problems.
But your wedding planner will not only sort out all issues but also foresee and prevent them. They will provide honest advice and full-time assistance; they will guide you and support you every step of the way so that everything turns out the way you want.
They will simplify things for you and make the preparation process more bearable.
They're Experts
Here's the second reason why you should hire a wedding planner.
Trust us—whether you're expecting 50 or 150 guests, planning requires a lot more than just picking out pretty flowers or tabletop décor.
A planner essentially juggles the roles of designer, legal counsel, budget manager, coordinator, and so much more—all while helping you pull together your wedding.
They can be tapped to take care of everything on your to-do list, from choosing aesthetic details to going over vendor contracts and dealing with day-of emergencies.
This makes planners a massive asset for busy couples hoping to approach the checklist with minimal stress.
They're clued into everything there is to know about throwing a wedding and all that comes along with such an emotionally charged event, so you'll be in good hands whether your issue is bouquets or overbearing in-laws.
Plus, they're connected with top venues and pros in your area, ensuring you have the best team of experts to pull off your celebration.
Simply put, an experienced planner is one of the critical investments you can make when bringing your wedding day to life.
They'll Help You With Your Specific Needs.
There are essentially three types of wedding planners: full-service, à la carte and month-of coordinators.
A full-service planner will handle it all, start to finish—from crafting the vision for your event to hiring and meeting with your vendors and coordinating a weekend of activities for guests.
This option is best for a pair looking to host a multi-day affair or destination wedding or for couples who want a professional to guide them through every step of the wedding planning process.
Prefer a part-time pro you can contact on an as-needed basis? An à la carte planner can help you iron out specific details, like your tabletop rentals, or give suggestions for the perfect caterer to execute your French bistro menu.
Ideal for couples who need someone to help refine their wedding day blueprint, an à la carte or part-time planner is also a more price-conscious choice.
They give you the help you need for a price that doesn't put you over budget.
For assistance during your wedding day (but not throughout the entire process), opt for a month-of coordinator.
Different from an on-site venue coordinator, they'll be solely focused on your priorities and responsible for making sure your wedding day runs smoothly.
Typically, a month-of coordinator will begin working with you anywhere from two weeks to a month ahead of your wedding to ensure everything is in order.
They'll coordinate both your ceremony and reception setup, keep you and your wedding party on schedule, and handle any necessary, immediate post-wedding duties, like tipping.
If you're unable to include a full-service or à la carte planner in your budget, adding a day-of coordinator to your team will help you and your partner relax and enjoy your wedding day festivities to the fullest.
You'll Receive Advice to Organise Your Wedding.
When you picture your wedding, hundreds of ideas come to mind – most times unconnected ideas; the things you've seen on Pinterest, Instagram, at our friends' weddings, on wedding blogs.
Knowing what you want is no easy task with so much information, but it is even more challenging to know where to start.
First of all, the wedding planner should help you find out the kind of wedding you want and then create it and bring it to life.
How? Getting to know you, capturing your vision, providing inspirational ideas, making sure everything is perfectly harmonious and beautifully styled, creating a theme, and putting together every piece to create a consistent and evocative decor.
Getting impartial advice from these professionals will give you peace of mind, which is the key to success.
They Can Help You Stick to Your Budget
Packages can range depending on the pro you hire, but a wedding planner typically charges their clients a flat fee, an hourly rate, or a percentage of their overall wedding budget.
These days, most planners list a flat fee for their contracted services. If they don't, expect to set aside around 10 to 20 per cent of your overall budget for a full-service planner.
An à la carte planner will charge an hourly rate or flat fee for each service they provide, while day-of coordination is generally a flat fee.
While hiring a planner may seem like a big chunk of your budget, it's an investment that will give you peace of mind and ensure you enjoy the moments you've spent months planning.
Plus, with an expert behind all your decisions, purchases and negotiations, you'll save money in the long run. Their pull may be able to score you insider deals, and they'll always look out for your budget, so you don't have to.
They'll Bring Your Vision to Life.
The right planner will help you make the wedding of your dreams a reality—but only if you pick the right one.
Think of your initial meeting with a planner as a first date—you want to make sure the two of you get along and have the same vision, as you'll be spending a lot of time together over the next year or so.
Arrive armed with a few basic questions, and then listen to their responses carefully. Whether you're envisioning a formal ballroom affair or a rustic outdoor ceremony, the right planner will know all of the best venues and vendors to pull it off.
Wedding planners are a tremendous creative resource. They listen to your vision and dreams for your wedding and bring their creativity to the process to help your vision come alive.
They Will Make a Difficult Job Look Easy
Thanks to their training, expertise, experience and connections, they will make your wedding planning journey a pleasant one; they will take care of choosing the right venue, negotiating terms and payment conditions with suppliers, managing every detail, arranging visits, making reservations, and so on.
As they are experts in the wedding industry, they know first-hand which are the best suppliers for each couple. They will always offer you the best options, taking into account your tastes, style and budget.
They Can Help You Enjoy the Day
Think of your planner as a safety net on your wedding day.
If anything goes wrong (and something typically does), they're there to troubleshoot so you won't have to fret.
They'll be the ones able to make the rain call to move your affair indoors when you can't bear to or hunt down your set of heirloom champagne flutes before the first toast of the evening.
On your wedding day, your only order of business is to soak up every memorable second, which is why so many couples hire a wedding planner.
Trust the pro you've hired to do their job, and let go of control day-of. Working with a pro also means you'll get to spend precious extra time with loved ones instead of worrying about the cake not showing up or a missing flower arrangement.
Trust us on this one—you want (and deserve) a helping hand on your wedding day. After all, this is going to be the happiest day of your life.
They Will Save You a Lot of Time
Time is precious. They will do the hard work for you and save you valuable time.
The difficulties inherent in planning any activity are mainly related to the amount of time the development and implementation take, and that is an indisputable fact!
Besides, they will achieve more, better and faster.
They Will Manage the Three Major Factors When Planning Your Event: Time, Resources and Budget
Meeting the deadlines, prioritising tasks, making decisions based on available resources without ever exceeding your budget can be a difficult task, so you must leave this job in safe hands, i.e., professional wedding planners.
They will adapt to your needs, timing and budget, managing resources and suppliers in the best possible way for you.
Results Guaranteed
They will meet and exceed your expectations and create the wedding you have always dreamed of.
If you let yourself be guided by the know-how and the passion of your wedding planner, you will have the best wedding that you could have.
They will deliver excellent results and will make sure everything turns out perfectly on your big day. You have to enjoy that day to the full, every moment; there is no room for stress or worry.
Again, you need a wedding planner to take care of the minor details that will make your wedding look wonderful.
They Add Value and Distinction
Every couple is unique, and so must be their wedding. We, wedding planners, believe that for a marriage to be truly genuine and inimitable, it must reflect the personality and taste of the couple, tell their story and somehow move everyone who attends the wedding.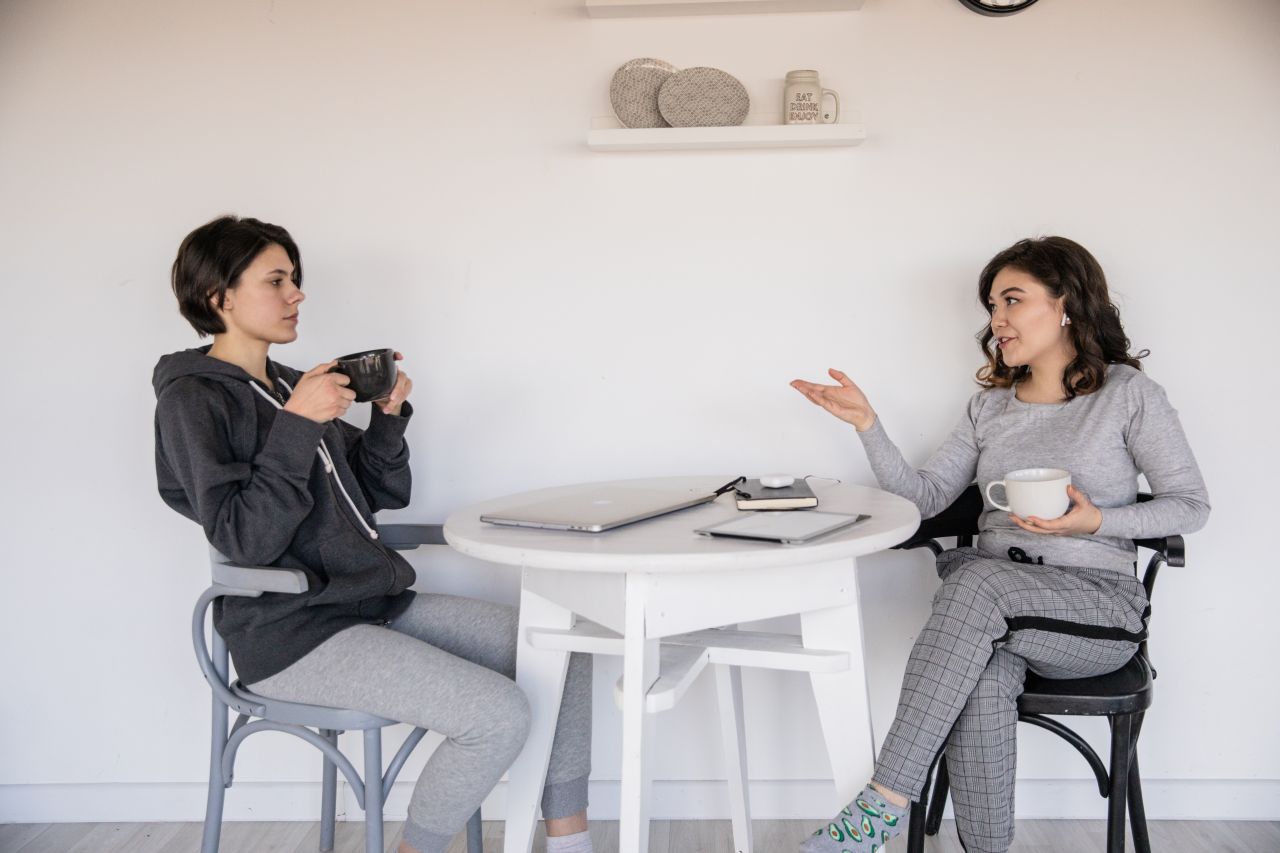 They Will Make Sure That Your Guests Have Everything They Need
When a bride and groom picture their wedding day, they think about enjoying themselves and that their guests have an unforgettable day.
We know that the people who will share that special day with you feel comfortable and have a lot of fun.
To do so, we need to consider the needs of everyone, either the elderly or the little ones, ensuring they enjoy every moment to the full, just like you.
From choosing the best entertainment for the little ones to preventing your ladies heels from sinking into the lawn, and that each guest is given your wedding favour or that cone filled with rice/petals to throw over the happy couple as they leave the church.
A good wedding planner knows every guest counts, so they will do everything in their power to make everyone feel special and cared for.
They will turn the wedding preparation process into a pleasant and even enjoyable experience.
It is common to think of the wedding planning phase as a stressful moment in your life, where you are always tensed up, running out of time, feeling stressed out, but that does not have to be that way.
A wedding planner will make you enjoy not only your W-day but also the preparation process. And you will become an essential part of the decision-making process; after all, you are a team!
They will guide you and assist you at all times so that you never feel like a fish out of water. He/she will be someone to count on, someone available whenever you need him/her.
Think of the Big Picture
When you pick a venue, they often give you a "wedding coordinator" from the platform to help coordinate the day.
This person is NOT the same as an independent planner. He or she is the venue's catering manager, and their job is to make sure that everything having to do with the facilities runs smoothly.
While they are helpful, they do not cover the scope of what an independent planner does.
You'll Have an Enjoyable Process.
Many brides go through planning their wedding, and when they do it without a professional planner, often, by the time the wedding comes around, the process has been so stressful that they can't wait for it to be over.
Planning your wedding is supposed to be an enjoyable process. A good wedding planner helps you enjoy the journey.
They Are a Mediator
A good planner serves as a buffer in tricky relational situations.
It's a known fact that it's impossible to make everyone happy when planning a wedding. A planner is a safe, neutral person to point to for direction.
It's easier to tell your future mother-in-law, "My planner thinks we need to …" instead of "I think we should …"
They'll Ensure a Timeline.
Your wedding day will involve numerous vendors who need to work together to ensure that the day goes smoothly.
A planner understands how each vendor relies on the others and serves as the team captain who coordinates the complexities of the timeline with all its moving parts.
Their Decisions Are Knowledge Base
This is likely your first time planning a wedding.
Planners have been in the industry for years and are experts in protocol, etiquette and everything it takes to pull off an event of such magnitude.
They are a HUGE and readily accessible resource for education.
They Have Enough Background
In addition to possessing a wealth of knowledge, planners have been in the industry long enough to know who the players are––which vendors can be trusted and who has the best business practices.
A referral from someone who has roots in the industry is GOLD when you have to place such a high level of trust in those you previously did not know of.
Finally, Stress
The difference in the stress level of a bride with a professional planner and one who doesn't is palpable.
When it comes to the day of your wedding, the most important thing is that you can relax and enjoy it.
You are the bride. You don't want to end up being the point person for issues and questions that will inevitably arise.
Hiring a planner frees you and everyone you love to live in the moment on your wedding day.
So there you have it––top solid reasons why you NEED a wedding planner!
You and your fiancé deserve to have a unique, low-stress wedding, and we genuinely believe that hiring an experienced wedding planner is the best way to get that!