Congratulations on your new marriage! You have made one of the most critical decisions in your life.
T is lovely to be married, and now you get to experience all of the joys that come with it. However, there are many things that you need to do and take care of after the wedding day.
This blog post will help guide you through what needs to be done right after getting married so that everything goes smoothly from here on out.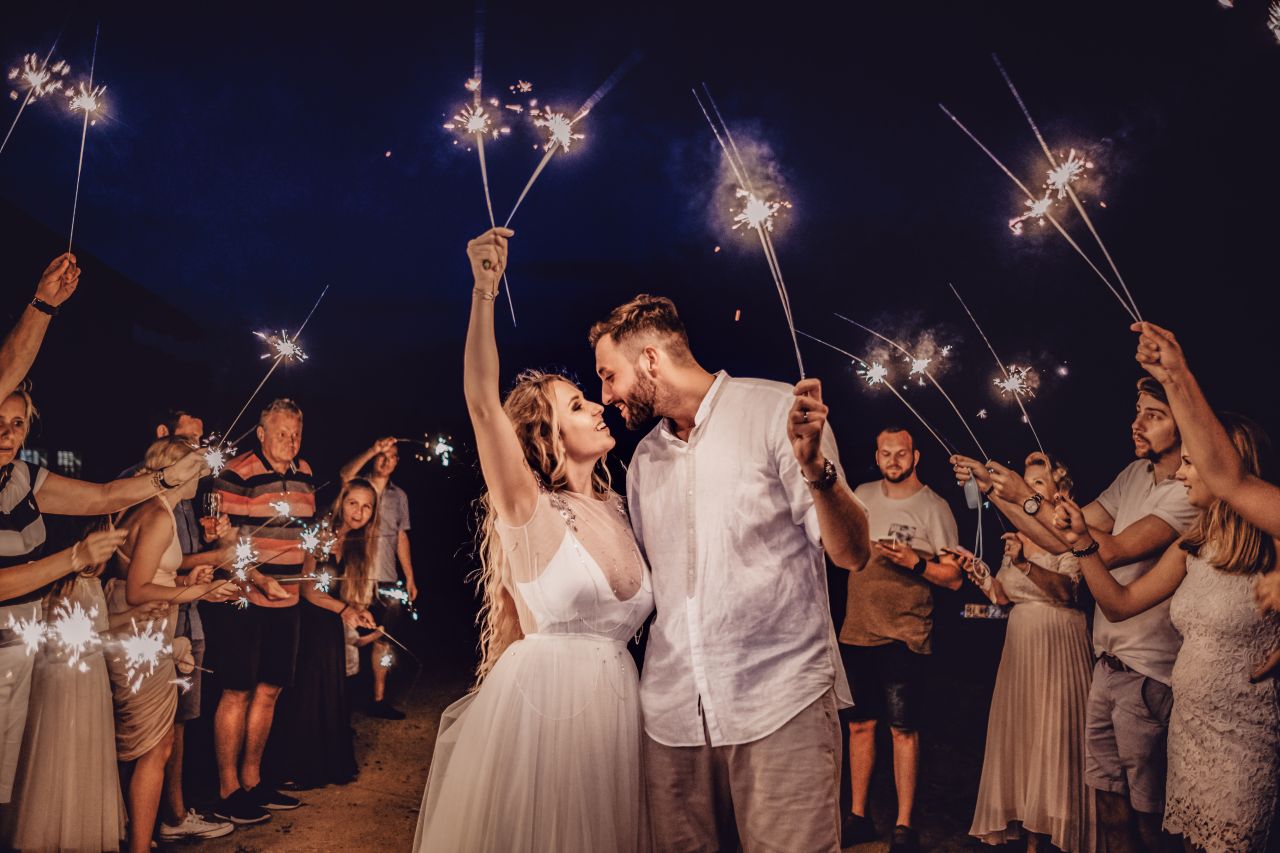 Relax as Newlyweds
This is the most obvious, but so necessary!
Most newlyweds have spent the last week or so in a constant "go go go!" mode, so it's easy to forget to unwind and enjoy your first day as a married couple!
Sleep in, eat breakfast in bed, and take time to reflect on how amazing your wedding night was!
Make it Instagram + Facebook Official.
Nothing is official until it's Facebook official! Am I right!?
Switch your relationship status over to "Married" and let the whole (Facebook) world know that you just tied the knot!
For those who took their spouse's last name, be sure to update your username, too.
Open presents
Opening cards and wedding presents is a post-wedding highlight!
Whether you made a registry or left it to chance, there's no doubt that presents are an exciting part of the experience.
Host a gift-opening brunch, or spend the afternoon in bed opening presents.
Don't forget to take note of who got you what so you can send out your thank-you's!
If you had a wedding hashtag (hopefully you did!), be sure to check all of your social media apps to view your guests' photos.
You'll also want to check your Snapchat within 24 hours of your wedding to see all of the fun.
There may be images that you like and want to save—so be sure to do that as soon as you can. This is also an excellent way to combat wedding withdrawal.
Receive your marriage license.
In most cases, your wedding officiant is responsible for filing the appropriate paperwork to ensure that you receive your marriage license. While the time it will take varies from location to location, it usually takes a few weeks to receive the actual marriage license document. Once you have this document in hand, you can move forward with a few more things to do after getting married, including…
Change your name (if you want!).
Facebook status and Instagram handle changed: check.
Now it's time for those other updates. To officially change your last name, you'll need your original (or certified) marriage license with the raised seal and your new last name on it.
It should've been sent automatically, but if not, you can call the clerk's office to track it down. Then do the following:
Change your social security card. Visit the Social Security Administration's website to fill out the application and see where to send it.
Change your license. Head to the local DMV to get a new request with your new married name—bring every form of identification you can get your hands on, including your new Social Security card.
Change your bank accounts. The fastest way to do this is to go into your local branch with your new driver's license and marriage license. In addition to changing the name attached to your accounts, you should request further checks and debit and credit cards.
Change everything else! Once you've changed your social security card and driver's license, everything else should be a piece of cake. Some places may only require a phone call. Make a list (post office, employers/payroll, voter registration office, alumni associations and so on) and notify each organisation one by one.
Keep Your Bouquet
There are two ways to hold on to your flowers for the long haul. The press and frame option flatten a few blooms so they can be displayed in a picture frame alongside photos or your invitation.
The dome or shadow box option preserves your bouquet in its original shape and vacuum-seals it inside a glass container. Whichever method you prefer, your best bet is to hire a pro for a perfect, polished look.
Choose from a local preservation company or a nationwide one and make a reservation about a month in advance.
Then all you have to do is pack up your bouquet according to its guidelines, drop it off or ship it as soon after the wedding as possible (a day or two is best) and they'll do the rest.
And if you do plan to save your bouquet, be sure to protect it at the reception. Ask the caterer to store it in the fridge or, at the very least, stick the stems in water.
Tell your employer.
Whether or not you choose to change your name, you should still let the human resources department at your employer know that you're married—definitely one of the most important things to do after getting married.
Changes will likely need to be made to your tax information and documents, and potentially your health insurance, among others.
Write all of the thank-you notes.
You probably received gifts at and after your wedding, so get caught up on those pesky thank-you notes!
Writing a few thank-you notes per day isn't too much of a burden but will ensure that you don't get behind and end up with a too overwhelming pile of unwritten notes.
Pack for your Honeymoon
Can't wait to jet set away with your new husband or wife?
If your big trip is only a couple of days away, it's worth spending an hour or two packings up everything!
Plus, it'll get you two even more excited about your upcoming adventure.
Spend Time with Family and Friends
Whether you invite everyone over for coffee or go out for a light lunch, consider spending time with your out-of-town guests.
These people travelled from who-knows-where to see you, so make sure to make time for them!
You may also consider a low-key outing that won't take up much of your energy, such as a boat ride or picnic.
Host an Informal Brunch
This is becoming a huge tradition for a lot of couples.
And besides,, who doesn't love brunch? It doesn't have to be some grand event, but invite your closest family, friends, and whoever else you weren't able to mingle with much at the reception.
Thank you and review your wedding vendors.
Along with your thank-you notes to your guests, it's a nice gesture to thank your wedding vendors as well.
And an excellent way to thank your vendors in a public fashion is to review them on a site.
While it's still fresh in your mind, take the time to review the experts who worked hard to make your wedding come together.
We're talking everyone from your planner, florist, venue and photographer down to your hairstylist and even the crafty designer who made your ring pillow.
You know by now how critical reviews are to the planning process, so take the time to offer newly engaged couples insight and reward all your fabulous vendors by leaving reviews that'll help them get more business.
You'll not only be helping your vendors, but you'll also be helping future engaged couples plan their weddings. It's all about paying it forward!
Preserve your attire.
No matter what you wore to your wedding, it's a good idea to have your attire cleaned as soon as possible after the big day so that any dirt or stains don't set in too much.
If you're headed on your honeymoon immediately after your wedding, you can enlist a family member or friend to drop off your attire at the cleaners.
If you wore a wedding dress, the process is a bit more involved. Do some research about cleaning services that specialise in preserving wedding dresses and identify the one you'd like to use before your wedding.
It can take many weeks to properly clean and preserve a wedding dress, so it's best to get the process started sooner rather than later.
Save the Cake
You don't have to let those yummy wedding cake memories end with the last bite. Instruct the catering staff to take off the top tier at the end of the night and box it for transport.
Appoint a "cake captain" (one of your family members or close friends) to take it home and prepare it for preservation.
Remove any sugar flowers or decorative adornments, then chill the cake well before wrapping it up so the icing hardens and won't stick to the plastic wrap. Wrap the (unadorned) cake in several layers of plastic wrap (not aluminium foil, which may cause freezer burn).
Seal the wrapped cake in an airtight bag, tie a ribbon around the package so you won't mistake it for anything else and place it in your freezer.
Pro tip: Some cakes freeze better and longer than others. If you're hoping to focus on taste as well as nostalgia, consider placing an order for a new cake tier in the same flavour as your original cake to enjoy on your first anniversary.
Closeout your wedding registry.
Once you've returned from your honeymoon, take stock of the gifts you did and did not receive from your wedding registry.
Are there items you don't want or need anymore? Are there gifts you wished you received but didn't?
Did you receive duplicates of the same thing? Return or exchange any of the gifts you don't need, and take advantage of any registry completion discounts your retailers may offer to purchase gifts you didn't receive but still want.
These wedding registry completion discounts often have time limits, so be sure to use them sooner rather than later.
Tackle Registry Returns
Stop trying to convince yourself that two blenders may come in handy—bite the bullet and return registry items within two months of your wedding.
While stores are likely to be lenient with couples who've registered with them, each store will have a different return policy, so research who will accept what and for how long.
And based on the store, you may also get discounts for any items you want to scoop up that remain on your registry.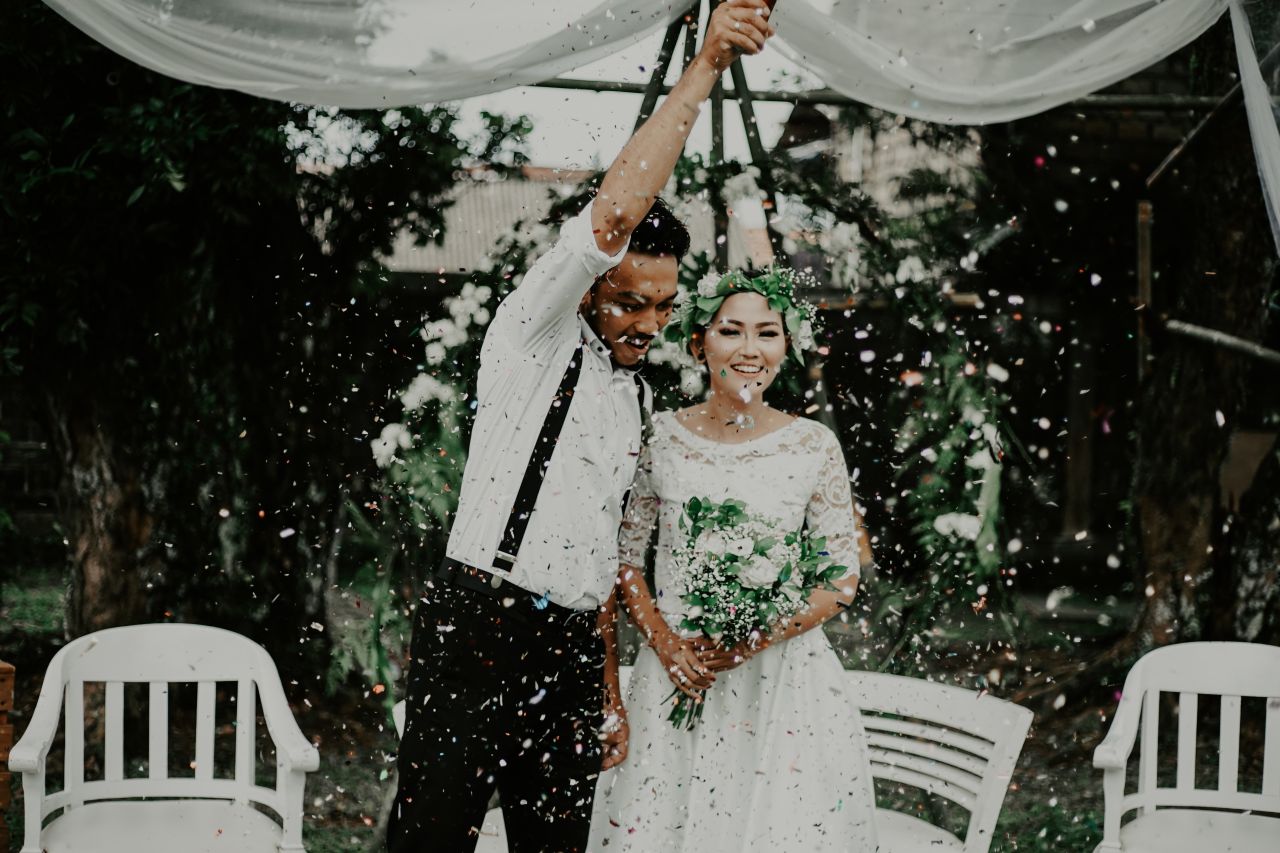 Treat Yourself to a Spa Day
Schedule a spa day with your significant other – couple's massages, facials, mud baths, and all! Who knows, the spa might even treat you to some delicious champagne and chocolates!
Plan Some Post-Wedding Hangouts
You've likely been a bit MIA during the last few months of wedding planning, so it's important to circle back to essential relationships.
You are maintaining a balance between your new marriage and the relationships you cherished before your wedding is super important.
Balancing time with your spouse and time with friends will help you to have a healthier marriage and better relationships all around!
Whether it's book club or Sunday brunch, your friends will appreciate you pencilling in some time for post-wedding gatherings.
Figure out finances.
You and your spouse probably discussed your financial situation (hopefully in detail) before you got married.
Now that the wedding is said and done, you'll need to take action if you plan on combining accounts or making other changes to how you organise your finances, head over to your bank to do so.
If you're creating a new account, be sure to notify any companies where you're using direct deposit so that you don't miss any payments.
Talk to your photographer about albums.
You're probably checking your email or snail mail every three seconds, waiting for your wedding photos to come through.
Once they arrive (which can take about six to eight weeks), you'll want to decide soon what you want to do with them.
We recommend putting together an album soon because if you don't do it right away, you may be still sitting with a box of disorganised photos years from now.
Work with your photographer to figure out the best photo album service and process for you.
Look at Wedding Photos
Request to have your guests send you photos they took throughout the night. Sometimes those candid shots can be super meaningful, even if a professional wedding photographer didn't capture them!
Also, many professional photographers will have a set of 'sneak peek' photos ready for you the day after your wedding.
You can start thinking about which pictures to include in your wedding photo album.
Once you do receive your wedding photos, be sure to share them with your guests—they're probably (almost) as excited to see them as you and your spouse are!
You can share your photos on your wedding website or social media, and of course, display them in your home.
Don't go too overboard with the wedding photos, but be sure to give your guests a peek.
Organise Wedding Rental Returns
Depending on what you rented and where you rented it from, companies may require rentals to be returned sooner than you'd like to think about.
While it can be annoying to tackle another logistical task, it's better to be organised than to pay late fees.
Whether it's table decorations or the tuxes you rented, be sure to return borrowed items on time!
Merge Your Finances
You've likely had the "money talk" long before you said "I do," but now's the time to merge accounts if you choose to.
If so, head to the bank to fill out the necessary paperwork and get new debit cards and checks made. (Spoiler alert: Combining finances is thought to increase marriage satisfaction.)
Have the Tax Talk
Time to check off a new (married) box on your tax forms.
Now that you and your spouse are a legal unit, you need to decide whether you're going to file together or continue to file separately (joint filing isn't mandated by law, though it's generally recommended).
Before deciding, please consult your accountant to see what they advise for the two of you. Do this ASAP!
Settle on an Insurance Plan
You'll also want to think about changing beneficiaries—most newlyweds switch their spouse to their beneficiary on work and life insurance docs.
Contact your insurance company and HR department at work for these forms.
In addition, think about whose health insurance plan you'll use by comparing cost and treatment options. If you're the one making the switch, make sure the doctors you like are on the new plan.
Write Down Your Favorite Wedding Memories
No need to write a novel, but jot down some of your favourite moments from the wedding day.
You and your new spouse will have so much fun looking back on funny or tear-invoking wedding day highlights in the future.
What a fun wedding anniversary tradition! Plus, plan out some future goals in this bucket list journal.
Plan Something New
Last but not least—start planning something new to look forward to, like a romantic getaway or dinner party.
It'll help ward off post-wedding blues, and you'll get to put those organisational skills acquired over the past year to good use.
Invite friends over for a happy hour to christen your new barware, throw an après-wedding name change bash or start researching ideas for a first-anniversary vacation.
Soon, you'll be counting down the days until the next milestone.