Your ceremony went off without a hitch, and your reception was a major hit. Itmight be hard to believe that your wedding day is over, and, after the epic party you just threw, your guests likely feel the same way. For the ultimate ending to the perfect day, send them off with something to remember the festivities by.
Enter the following inspired and creative wedding favours. From make-your-own flower bouquets and parasols to incense and sweet treats, there are so many ways to gift something unexpected. The best rule of thumb? Skip the monogrammed picture frames and opt for favours that your guests will actually use. Bottles of hot sauce or glass canisters of pink Himalayan sea salt are sure to end up in your friends' and families' kitchens and will serve as a happy reminder of the big day. You can also feel free to gift a favour that was inspired by your wedding's locale. This is especially perfect if you're throwing a destination wedding—think mini jars of olive oil for a Santorini wedding or fresh oranges for Florida "I dos."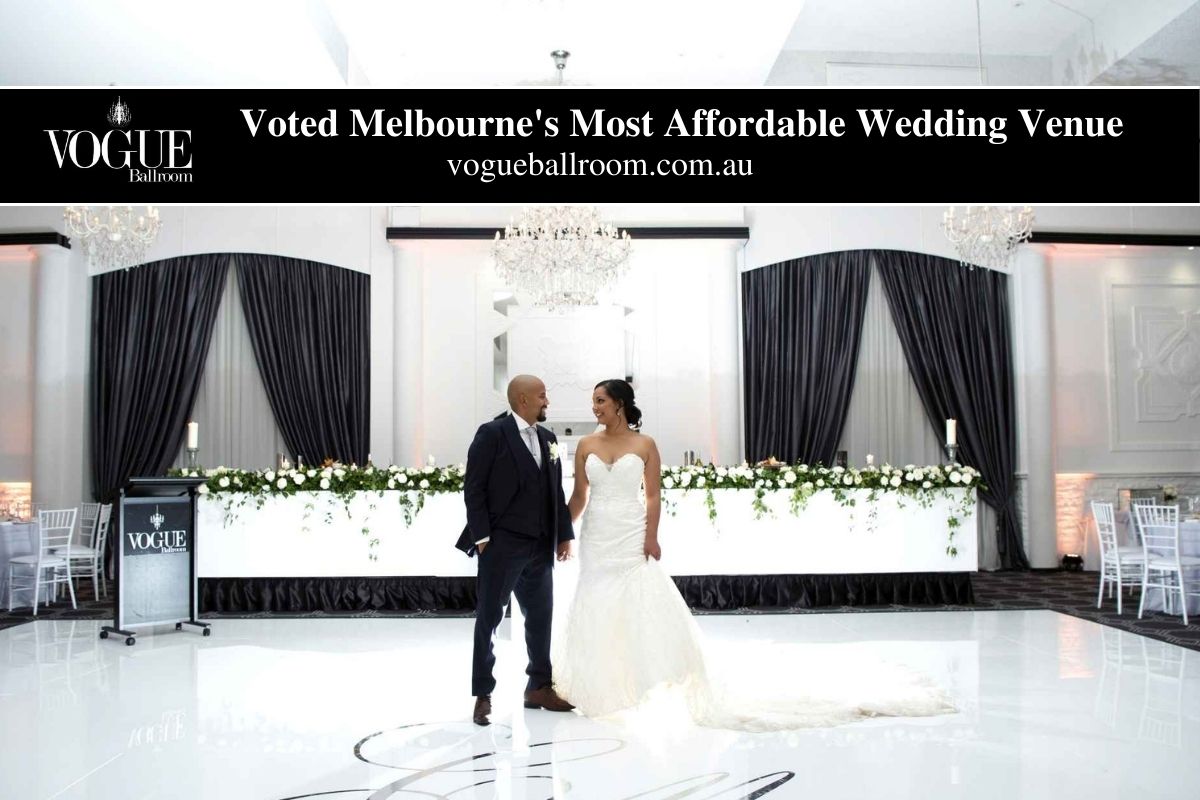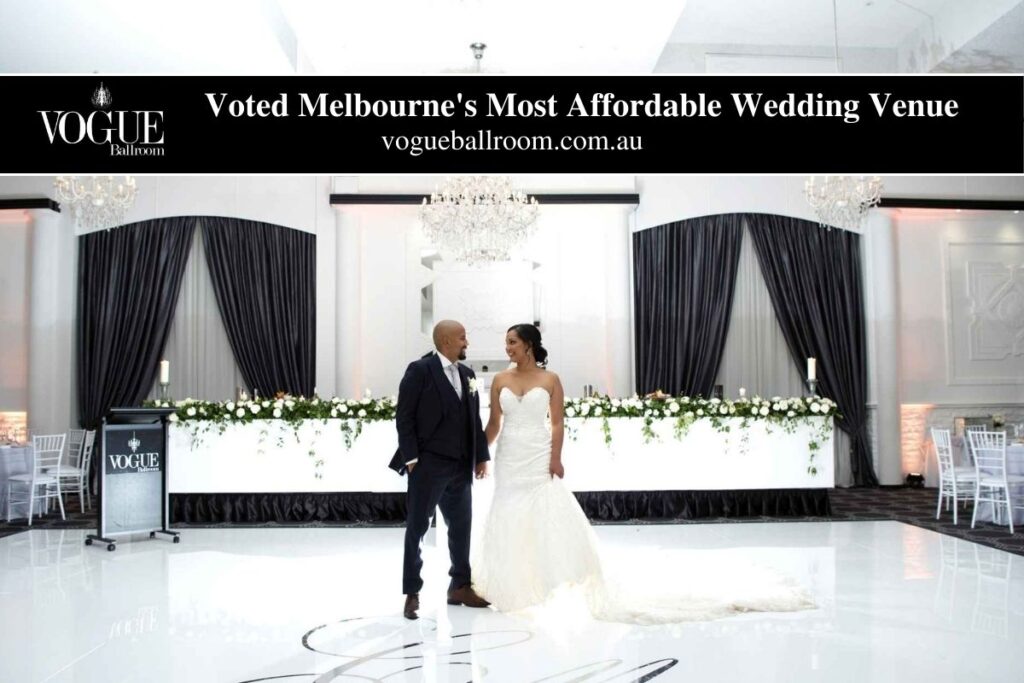 If you're not going for the use factor, choose something delightful. We loved how one bride gifted the prettiest tambourines—guests also used them as noisemakers to celebrate the newly-married couple as they walked back up the aisle. Flower crowns were another standout. Trendy and cute for female (and male!) guests of all ages, the couple's floral favours involved attaching simple blooms to headbands. Talk about easy! As you click through, you'll discover that most of these gifts are just that—simple. You'll be happy to learn that majority of memorable wedding favours are often both easy to create and easy on the wallet. You can thank us later.
Looking for the ultimate Wedding Reception Venue in Melbourne? Look no further, Vogue Ballroom is here.
Get gifting with these creative wedding favour ideas
Mini champagne bottles
To keep the celebration going after your wedding ends, send guests home with mini champagne bottles. Choose your favourite brand of bubbly or add extra personalization with custom labels. Alternatively, you could use mini bottles of wine, beer, juice, or even cold brew coffee! 
Tea towels
This is one of the best unexpected wedding favour ideas we've seen. If you're particular about your kitchen decor, you know the difference between the everyday towels you use for cleaning up spills and wiping the counter, versus your ~fancy~ tea towels that are purely decorative. (Anyone else with us?) Either way, decorative tea towels make lovely wedding favours, especially if you or any of your guests enjoy cooking. Personalize the towels by having a professional calligrapher decorate them with a romantic quote that guests will want to show off in their own homes! 
Cocktail shakers
Similar to mini champagne bottles, cocktail shaker favours will remind guests of your wedding whenever they're whipping up drinks at home. A classic stainless steel cocktail shaker is something they'll use for years and years after the big day. 
Pumpkins
Miniature pumpkins are adorable take-home wedding favours for any couple having a fall celebration. Once September rolls around, mini pumpkins and gourds are relatively easy to find in a variety of colours. Plus, they double as decorative place cards! 
Garden seeds
Packets of garden seeds are wedding favour ideas that keep on giving. This idea is perfectly appropriate if you're having an outdoor wedding at a garden or farm venue. For the most useful seeds, choose easy-to-grow plants that flourish both indoors and outdoors — some options include lemongrass, basil, chives, lavender, and mint. 
Hot cocoa mix
Hot cocoa mix is a wedding favour idea that guests of all ages will love. Package the powder and marshmallows in miniature glass bottles for an extra-cute and personalized touch.
Handmade soaps
Handmade artisanal soaps are one of our favourite wedding favour ideas if you're getting married outdoors or during the summer. Consider purchasing them from a local small business or making your own using scented wax and oils — stick with all-natural ingredients for the safest, allergy-friendly soaps.
Doughnuts
Whether you box them up individually or hang them on a custom wall display, doughnuts are always a crowd-pleaser. Your guests will be so excited to take these wedding favours home — if they don't eat them first, that is!
Flower arrangements
Repurpose your wedding centrepieces at the end of the night by letting your guests build their own arrangements using the flowers and greenery. Tin pails are perfect wedding favour ideas for a rustic setting, but you can also use simple glass vases for a more classic look.
Looking for the best Melbourne Wedding Decorators to help make your day as magical as possible. Vogue Ballroom, have you covered.
Invitation In A Bottle
Charm your guests with this message in a bottle, Starfish edition. It poses as the perfect invitation card for wedding couples who want to stir up the guests before the actual wedding day.
Each clear glass bottle is filled with fine sand, assorted miniature seashells, and is adorned with a real starfish. Create your own message inside the glass bottle or let us do it for you. Our custom invitation is printed on an ivory linen paper and is attached to the natural, earthy paper.
Wood Treasure Chest Box favour
Add a dash of high seas adventure to your pirates themed party or beach themed wedding with our Wood Treasure Chest Favour Box. Made from sturdy wood, accented with aluminium strips and clasped shut with a golden coloured 'lock', these little chests have an authentic feel without taking up space. A fantastic gift for all of your guests, this favour can hold all sorts of little goodies, including our mini liquor-filled chocolate bottles, or other fun, beach or pirate themed gifts! The handcrafted treasure chests add a perfect amount of fun and adventure to your event and will have your guest smiling from ear to ear.
Pressed Flowers
Calligraph your guests' names and seating assignment onto framed pressed flowers and voilà—a one-of-a-kind place card and wedding favour two-in-one.
Chocolate Bars
An illustrated label makes a chocolate bar infinitely more sophisticated. Dark or milk is up to you, but the bars are sure to be a hit for guests with a sweet tooth (so, everyone!).
Cocktail Kits
The best hosts keep the party going long after the night comes to a close. Do just that by sending guests home with ingredients for the perfect Moscow Mules (or another of your favourite drinks).
Cookie Box Store Clear Macaron Boxes
What's better than plain old macarons? Macarons paired with a clear box, custom sticker, and wrapped with a gold bow. These pretty sweets are also perfect for a bridal shower or bachelorette.
Looking for more great gifts for bridesmaids? Take a look at our round-up of best bridesmaids gifts that your bridal party will definitely reuse.
Check out our post on How can I make my wedding reception fun?
Flower Bulbs
Nothing screams spring more than a bulb ready to bloom. Gift guests with a beautiful flower used in your wedding arch or table arrangements as a way to keep the good times rolling throughout the spring, summer, and fall.
Can't Think of a Wedding favour You Love? Follow These Guidelines
Get Inspired
Here's the thing with wedding favours: They're a fun, generous extra to show your guests some love, but coming up with a great favour idea shouldn't make you lose sleep. Keep it simple, and think about what you love. Does your local fudge shop sell individual boxes? Can you bulk order your favourite hot sauce or a scented candle? Will your grandmother let you hand out her secret spice blend? Do you support a certain charity and want to donate on everyone's behalf instead? Look to the season, wedding location and personal favourites for the best ideas.
How Much to Spend on Wedding favours?
How much your favours cost will vary based on your budget and priorities. They can cost as little as $1 per guest and can climb into the $10-$20 per guest range—although the latter certainly isn't necessary. You can choose to DIY simple favours or splurge a bit to have them made and packaged for you. If you want to give more expensive, high-end favours, like a luxe candle or nice bottle of wine, consider giving one gift per couple. You could also take the burden off your own shoulders and set up a fun takeaway treat station with goodie bags, like a candy bar, cookie table or doughnut wall, for guests to serve themselves and take home as they please. But if you're buying favours yourself, remember it's almost always cheaper to purchase in bulk.
Don't Forget About Packaging
Looks aren't everything, but when it comes to your wedding favours, the packaging is the fun part. Find a way to package your favours in fun or on-theme way. Clear cellophane bags with monogrammed stickers or pretty brown boxes tied with colourful ribbon are always classics—but you could also ask your wedding planner to help you brainstorm out-of-the-box favour presentation and packaging ideas.
When to Hand Out Your favours?
Once you've found the perfect favour that reflects you as a couple or showcases your wedding destination's local specialty, it's time to figure out exactly how to hand them out, so they don't get left behind. You have a few options for how and when to present your treat. Place them at everyone's reception seat, let them double as escort cards, display them on a separate table, ask your awesome waitstaff to help pass them out or hand them off yourself as guests head out the door. 
Bubbly Wedding Party favours
A wedding favour that is sure to please the crowd is alcohol-related party favours! Engraved shakers, mini champagne bottles, personalized Moscow mule cups, mini cocktail kits are adorable, and gifts actually want! Bottle openers, wine stoppers, coasters, or wine stem charms are also personal barware favours that are sure to make a splash. 
Any personalized mug or cup can be set out at each guest's table for them to use all night. To get the party started, set out personalized shot glasses with a shot awaiting the guests! Any mini cocktail kit, liquor shooter, or mini champagne bottle favour is great because the guest can choose to indulge in during the wedding (or save for the after party!)
Personalized Wedding favours
Ideas for creative wedding favours can come to your wedding theme, even if it isn't unique itself. The typical favour may be eaten or sit on a shelf; instead, give your guests something they can put into use in their home. What about a set of salt and pepper shakers or a cheese board that will help guests remember your love when they share a meal or entertain?
Other practical wedding favour ideas may include matchbooks to signify your "perfect match'',  tiny "love notes" notepads complete with a tiny pen, or "slice of love" pizza cutters. Even weddings on a limited budget can give heart-shaped clip magnets for guests' refrigerators with minimal investment in both money and time. These ideas can use personalized labels for a professional look.
Cheap wedding favours don't have to make you look cheap and can be quite creative in their own right. Many bottle opener favours are economical, but are likely to be used long after the wedding—who can't use another bottle opener? Those things are nearly impossible to find when you need one.
If you are doing your best to keep plastic out of landfills and oceans, where even the best favours may one day end up, you may want to give a more sustainable favour to your guests. Tiny potted flowers or tree saplings in biodegradable containers will allow them to keep a part of your wedding indefinitely on their property. They won't ever end up polluting the planet. Hemp, burlap or muslin pouches and a large container of potpourri could be another plastic-free way to memorialize your day.
Blankets
Personalized blankets are a great wedding gift for your guests. Embroider the blankets with the bride and groom's name and the date of the wedding. Or adorn with a personalized message that symbolizes the spirit of the occasion.
These are ideal for ceremonies that are held on cold days, especially if the wedding venue is outdoors. Every time your guest looks at or uses this gift, they will remember your wedding day. As you can see, wedding gifts for guests can be functional, thoughtful and express your warm sentiments.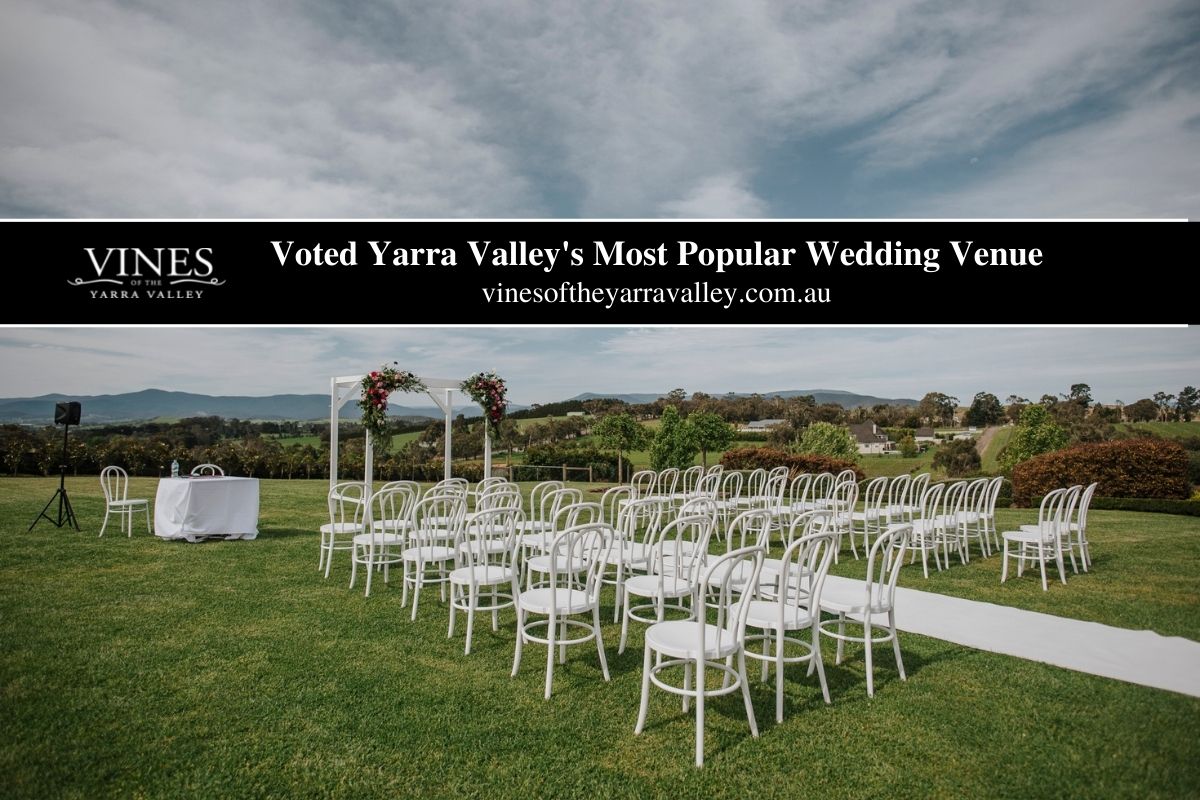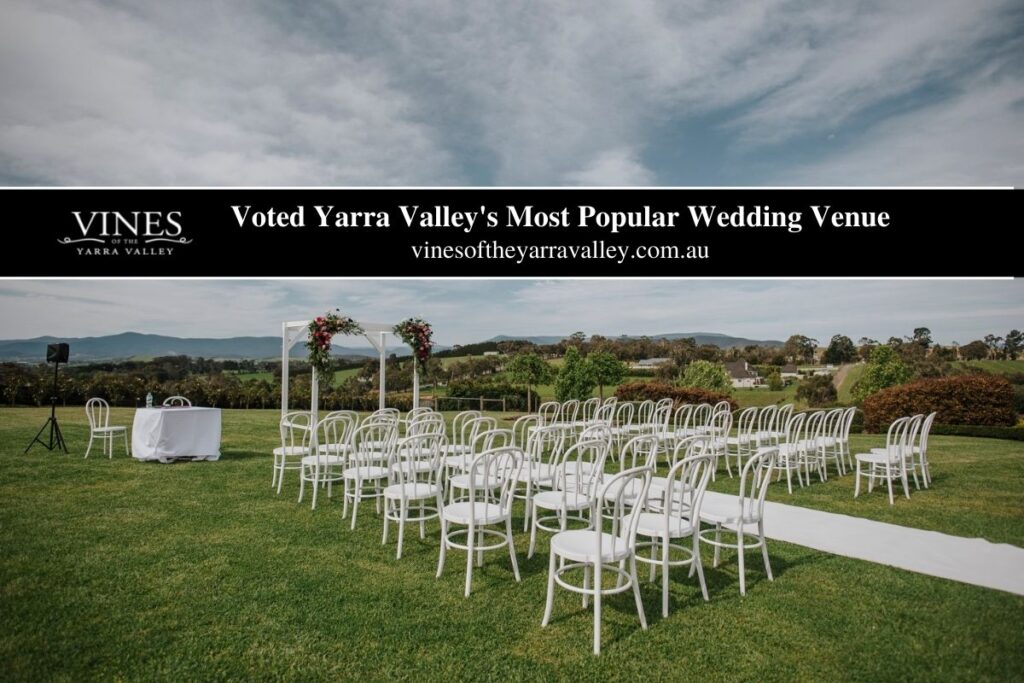 Edible Wedding favours
You can't get much more practical than a gift that guests can eat, and many affordable wedding favour options go beyond candied almonds in tulle. You can get just about any kind of candy in bulk online, the happy couple's unusual favourite can be the basis of a unique favour that everyone will be talking about (and enjoy eating).
Personalized edible wedding favours could be anything to tiny mason jars to customizable cookie jars perfect for holding office or desk snacks. There are also many DIY wedding favour options, such as a large jar of edible treats that your guests can scoop into small metal buckets to take home with them.
Even if you and your spouse-to-be have only been together for a little while, you can provide guests with a gift that helps them know you as the couple you now are. Spotify Playlists to share that are special to the two of you will provide enjoyable listening, like a mixtape for your life together. Stickers or personalized paper covers will give some style to these favours. Be sure to provide a song list as well as part of the reception program, so people know what they're going to listen to!
We want to share our favourite wedding favour ideas because your wedding favours are gifts for your cherished wedding guests—the ones who came to witness the joy of your big day. You don't want to choose favours that will get thrown in a drawer (or in the trash) after the wedding day, but ones that will be kept and possibly even used as décor items in your guests' homes for some time to come.
Unique wedding favours will help your guests remember how unique and special your wedding was, and will be appreciated rather than ignored after the big day. In a way, they are party favours, but how can you make your wedding favours stand out to the pack? Matching your party favours to your wedding theme or using practical wedding favours can give your wedding reception or themed wedding that special touch you are craving. Whether it's a DIY gift or an indulgent treat, wedding favours are a thoughtful gesture guests love and appreciate.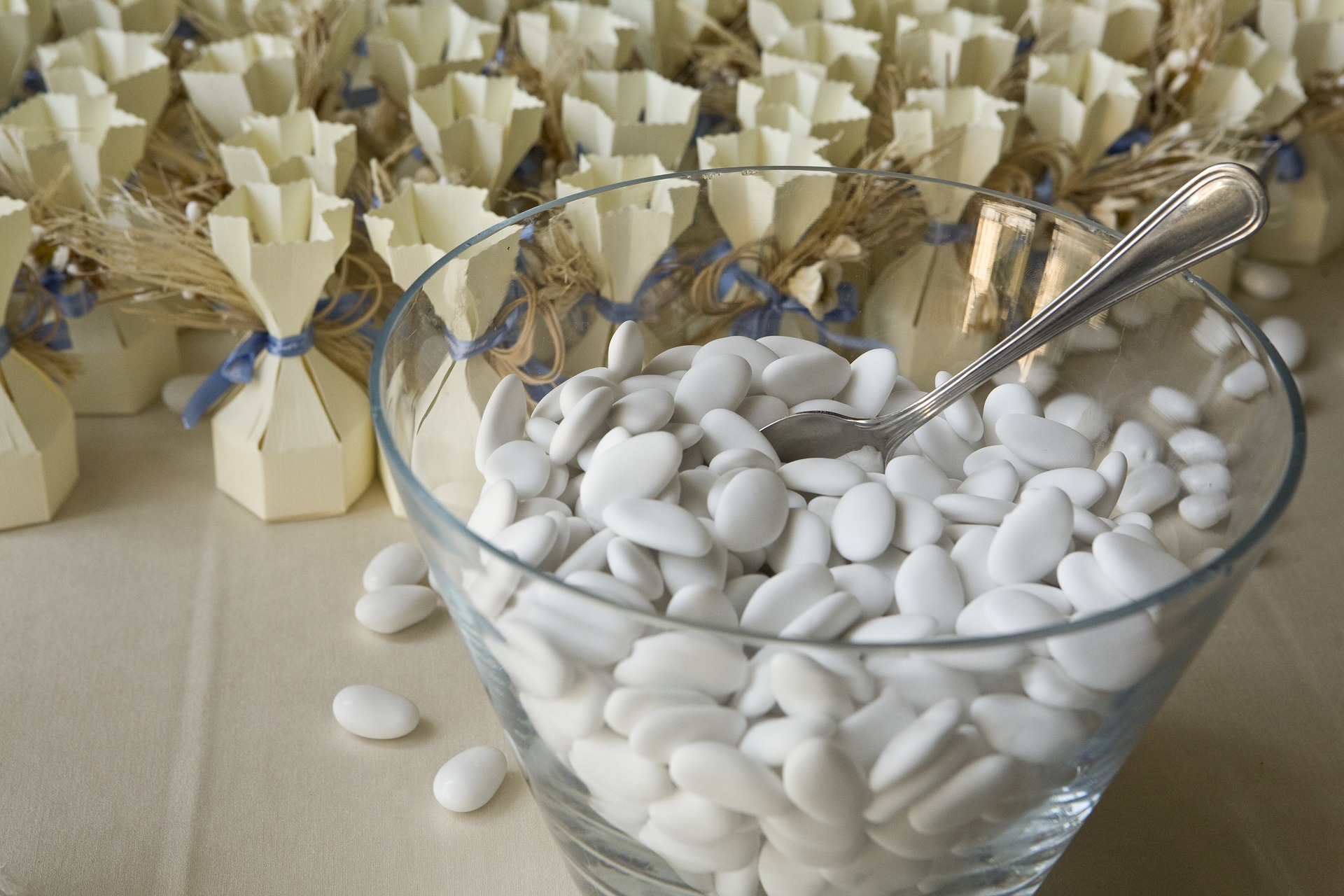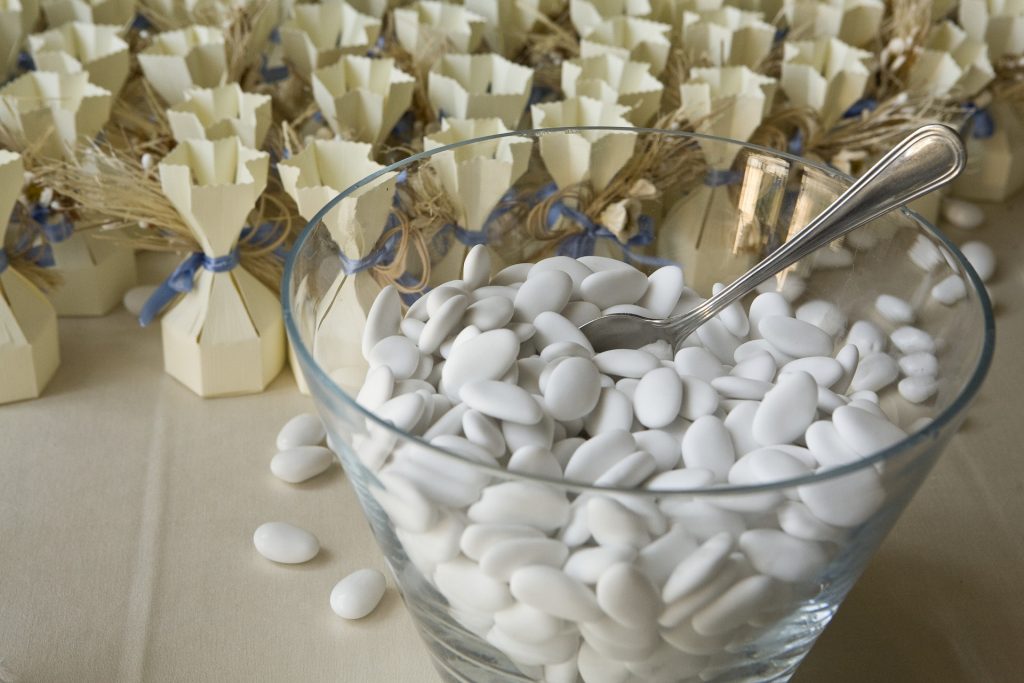 Frequently Asked Questions About Wedding Favours
Your wedding favours are a way of saying thank you to your guests; a small token of your appreciation for their sharing in your special day. Traditionally guests would receive
a small bag or box containing 5 sugared almonds
 representing the five blessings of Health, Wealth, Happiness, Long Life and Fertility.
Ideally, every guest at the reception, including the wedding party, any children present, and the entertainers should all receive a wedding favor. Children might receive a special and distinct favor especially for them.
As general rule of thumb, most couples spend anywhere from $2 to $3 on each wedding favor, but this estimate isn't set in stone. A bride and groom should consider two main factors when setting a price point: their budget and the size of the guest list.
If you've ever thought about skipping wedding favours, do it! Promise you'll be happy you did, as most favours don't make their way home with guests. You're already taking care of your guests with cocktails, dinner, and desserts.