To begin with, it ensures YOU will fill each table to max capacity. And without assigned seating, for plated dinner service especially, things can quickly get confusing for the staff otherwise. In addition, many wedding reception venues require assigned reception seating.
Deciding on seating arrangements for your wedding guests can seem overwhelming at first—and trust us, we hear you. But once you get into the swing of things, it can be fun! So to help the two of you get started, we've created the ultimate guide to planning out your wedding seating chart. With these expert rules of thumb, you'll have it (almost) figured out quickly.
Classically, the groom sits to the bride's right, and the best man sits to her left. The maid of honour sits to the groom's right. Depending on the table's size, the other attendants can also be seated near the couple.
While assigned seating at a wedding isn't mandatory, most couples opt to create a wedding seating chart. Assigned seats simplify things at any sit-down dinner affair, including your wedding reception. To begin with, it ensures you will fill each table to max capacity.
Traditionally, the parents all sit at the same reception table, along with siblings not in the wedding party, the officiant and their spouse (if they attend the reception) and any grandparents.
Close relatives and honoured guests, like the bride's personal attendant and their families, should be seated at the front of the wedding reception. Again, the bride's honoured guests should be seated to the left and the groom's to the right.
Traditionally, the top table is the table at the head of the reception room where the newlyweds, their parents, the best man and the maid of honour sit facing the guests.
Decide On Table Shapes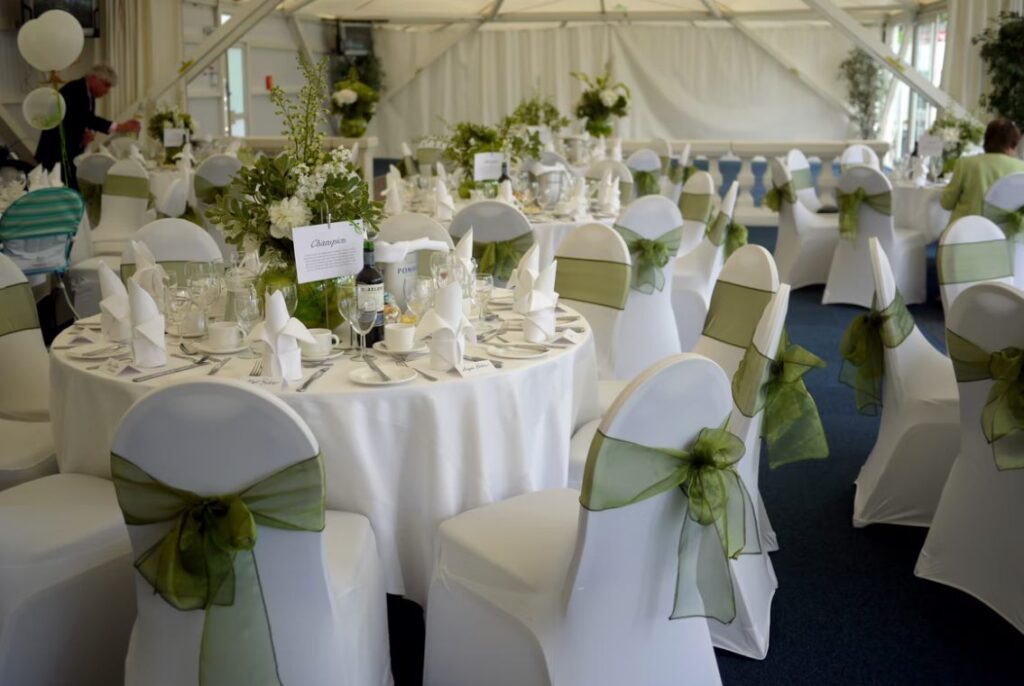 Before you start seating guests, you'll need to have a game plan for your tables, generally, as the size and shape will dictate how many guests can be seated at each one. When it comes to reception layout and table shapes, typically, there are four standard options: round, rectangle, oval, and square. Different table shapes have their benefits: Rectangular tables can fit a greater seated capacity into a space, and it's easier for guests to talk across them. On the other hand, round tables are the most traditional option and afford your guests more legroom.
Keep Your Friends Close
A head table with your wedding party (and their dates, if you've got the room!) is a great way to acknowledge their special role and ensure your BFFs surround you during the reception. Opting for a sweetheart table? Have your wedding party host tables instead. Seat them with their dates and a group of other mutual friends. They should be seated at the third-best tables in the room: the first is your sweetheart table, the second-best table(s) are for your parents, and the third nearest table(s) is for your wedding party. (Near the dance floor, natch!)
Figure Out Where Your Parents Will Sit
Traditionally, all parents will share a table at the reception and grandparents and siblings who aren't at the wedding party. It gives everyone another chance to get to know each other and bask in the glow of your special day. While all of your guests will be thrilled to be there and share in your celebrations, no one will likely be as thrilled as your parents—which is a wonderful thing for them to share.
Of course, things can get tricky when dealing with divorced parents (or other more complex family circumstances). If things are tense between certain key individuals, consider having two tables that are equally close to the head table and then put one at each table. That way, no one feels uncomfortable or left out. Another option: Consider seating them at the same rectangular table but at opposite ends (and try to make the table long).
Enlist Your Parents' Help To Seat Their Friends
If you have no idea where to seat your parents' close friends, ask your mother and future mother-in-law (or whoever is closest to them) to help arrange those tables—they'll be happy to be involved. Generally, it's helpful to involve your parents in the seating chart process. Then, if there's room at the family table(s), they're sure to have an opinion on what close friends or other extended family members they might like to have seated at their table. 
Organise Guests By Groups
Once you've finalised who's coming, step one is to start grouping guests according to how you know them, such as family members, high school friends, college friends, work friends, etc. It doesn't mean you have to sit them according to the group, but a picture will start to form of who already know each other and gets along. In addition to grouping your guests by how you know them, you can also consider your guests' age, interests, and backgrounds. Try to make everyone feel comfortable by offering a mix of familiar and new faces at each table. And, of course, be tactful: Avoid seating people together who have a history they wish they could forget.
Consider A Kids' Table
If you have several children as guests at your wedding, one strategy is to seat them together at a separate kids' table, where you can even have engaging activities and crafts to keep them occupied. And while it might be tempting to put the babies in a corner, try not to put the kid's table too far away from where their parents are sitting. Younger children might get anxious when they look around and don't see their parents anywhere (and vice versa). On the other hand, sit with their parents if your flower girl and ring bearer are the only children present.
Skip The Singles Table
If you've been dying to fix your old coworker up with your cousin, you might take this opportunity to seat them next to each other discreetly. But resist the urge to create a separate "singles" table, which might embarrass your guests. Also, don't seat your unmarried friend at a table full of married couples. Use your best judgement, and try to be sensitive to guests' feelings.
Keep The Venue In Mind
It's easy to get caught up in who's sitting where, but don't forget to give your VIPs the best seats in the house to have a clear view of all the action and jump into the celebration. Also, older guests may want to be a little farther from the band (and not near a speaker). Guests in wheelchairs or those who need more mobility should be seated at tables closer to one of the room's edges or closer to the dance floor, so they'll have plenty of space to manoeuvre.
Seat younger guests who will be dancing all night near the band or the DJ to easily access the dance floor.
Make A Digital Seating Chart
Sites including WeddingWire, AllSeated, and Wedding Mapper make it easy to design a seating chart online. These sites have drag 'n' drop seating options, making it simple to arrange (and rearrange) your heart's content. You can also customise the templates and try out different table options. AllSeated even has an extensive library of dimensions for actual venues; if yours is included, you can select and auto-populate the dimensions. In addition to customising layouts for tables and seats, you can add other space-consuming setups—such as bar locations or additional seating areas—to get a sense of how the space will flow.
Or Create A Physical Seating Chart
For couples who would prefer to make a wedding seating chart that's tactile, you can use one or more poster boards to create a physical layout you can play around with until you've found the right mix. After you decide on what type of tables you want and where they'll be located, sketch them on the poster board based on the dimensions of your venue. To save a lot of do-overs, keep things neat by writing each guest's name on a Post-It and then stick (and unstick) guests in different seating arrangements. Another option: a large whiteboard and dry erase markers.
Consider Assigning Tables Only
If you're still not into an assigned master plan, why not consider assigning tables without specific seats? This way, your wedding guests will still have some direction but can make their own choices, too, and no one will be scrambling for seats when you're about to make your grand entrance. Just as you would with an assigned wedding seating chart, put thought into who you'll be grouping together to ensure everyone's got someone to talk to and have a good time with. If you forego assigned seats or tables, make sure your elderly guests always have a designated place to sit down.
If you plan on having a sit-down meal, assigning tables instead of specific seats may not be your best option. Venues will often require place cards for formal dining to subtly indicate which guests will be receiving which meal.
Convey All Table Assignments Clearly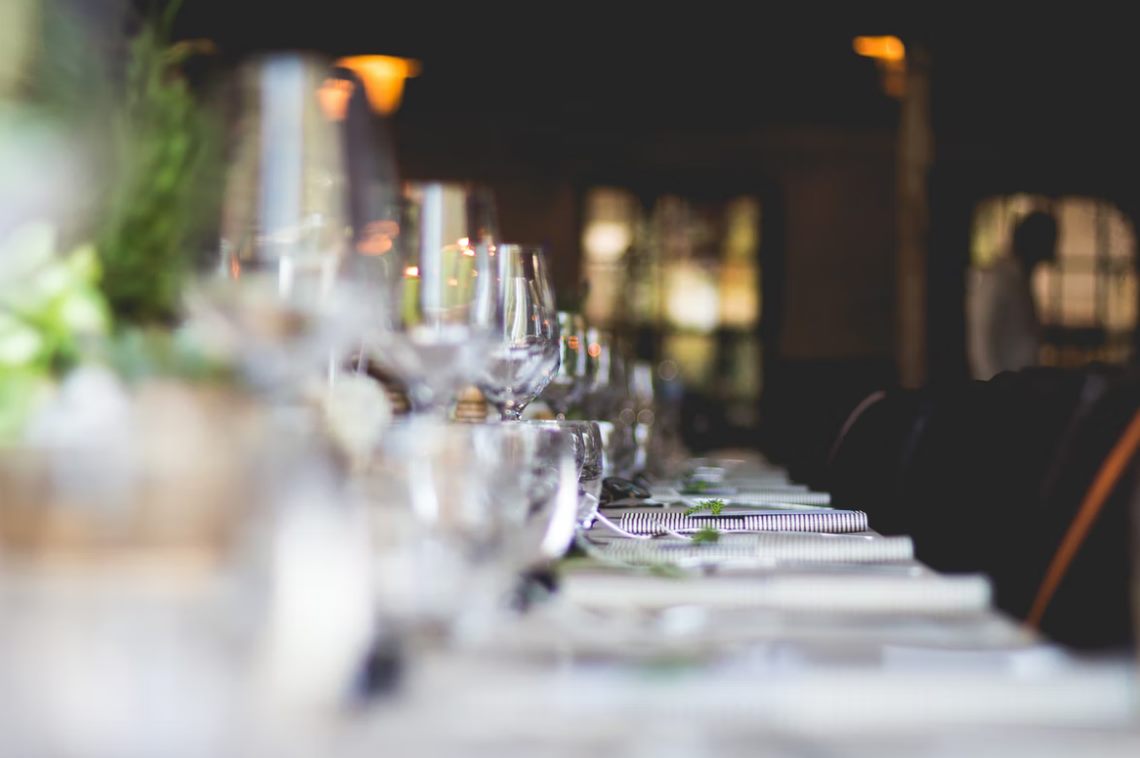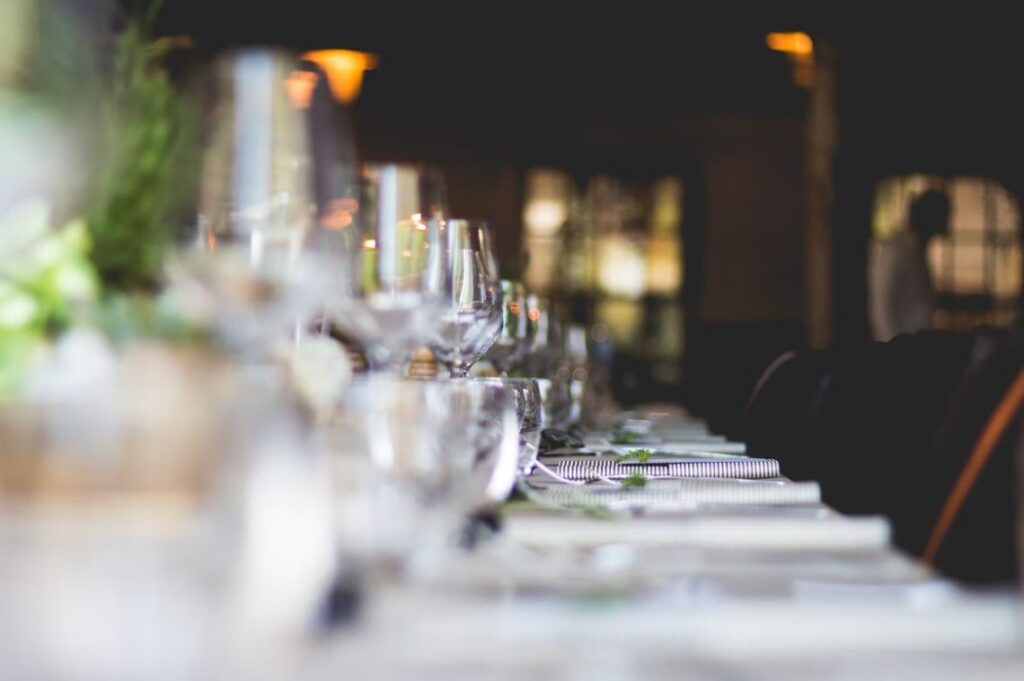 When it comes to telling your guests where to sit, the goal for wedding table cards or place cards is to find that sweet spot between creativity and ease of use. Tented or envelope cards are the most traditional and can be arranged in various ways depending on the type of tables you're working with. However, table assignment signs and charts can also work well. For example, arranging guests' names in alphabetical order (versus grouped by table) means they'll be able to find their seats faster than if they had to read every table arrangement on the list to figure out where to go.
Opting for one or two long tables for everyone? A diagram with numbered seats, accompanied by an alphabetical list of guests' names and seat numbers, will get them in place with ease. Of course, a font that's easier to read is always welcome for any signage.
The Bottom Line Is That Having A wedding seating plan, even just table assignments, will make your reception flow more smoothly.
Why A Formal Seating Plan?
You may feel like developing a formal seating plan isn't necessary and that your guests are intuitive and go-with-the-flow enough to figure out where to sit. The logic: If you provide enough seats, can't everyone figure it out on their own? The answer is: Yes, eventually. If you've ever been to a wedding without a seating plan before (and survived the riptide of guests trying to find their places or seen the bottleneck after they've been through the buffet line trying to figure out where to sit), then you know why making one is a great idea. Taking the time to develop a plan will reduce your guests' anxiety about trying to find a seat (whether it's family and friend dynamics, not knowing if some tables should be reserved for VIPs, and not wanting to exclude anyone in a group or without a plus-one) and your involvement in mediating issues.
On the other hand, if you have fewer than 50 guests, you may not need a detailed plan if you don't want one. You could also designate the head tables (including you two, your wedding party and your parents) with place cards and allow the other guests to seat themselves. Some couples opt to have a cocktail party or buffet with a few tables so that guests can alternate sitting and eating. If this is what you plan to do, make sure your elderly guests have a place to sit down, possibly even by designating a separate table for them. But the bottom line is we always recommend having a seating chart—your guests don't want to make any mistakes, and they like knowing that you thought of them and where to place them.
Who Sits Where?
Wedding Party Table
The newlyweds may sit at a long rectangular head table or round table at the room's focal point or their sweetheart table. Some couples choose to have no table at all but to leave a few seats empty at every table so they can mingle throughout the reception. The wedding party table is usually set apart by decoration, like flowers, no matter which configuration you choose.
Classically, the groom sits to the bride's right, and the best man sits to her left. The maid of honour sits to the groom's right. Depending on the table's size, the other attendants can also be seated near the couple. Back in the day, spouses and significant others were relegated to different tables, but this tradition is now generally ignored. If you can only fit the best man and maid of honour and their dates at your table, do so. Seat remaining attendants and their plus-ones at another table.
Family Tables
The couple's parents often sit opposite each other at a large family table, with grandparents, the officiant and other close friends. Another option is for the parents to head their tables with their family members and close friends. In the case of divorced parents, each parent may also host their table, smoothly diffusing any awkwardness or discomfort.
As for the rest of your guests, should you put friends together or seat them with people they haven't met? While it may seem like a great idea to mix in a few new faces at each table (and okay to do so sparingly), remember that people are most comfortable when they know some of their dinner companions. Be considerate. Not even your most gregarious friends will want to sit at a table full of strangers, so put acquaintances together when you can. If you have guests who don't know anyone, seat them near guests with similar interests. If you have a group of friends that can't fit at one table, split them down the middle, and fill each table with other guests. Whatever you do, don't leave one of the gang out.
Let your parents and future in-laws arrange those tables if you have no idea what to do with your parents' friends. They'll be thrilled to be involved, which may keep them from trying to control the rest of your seating plan.
Singles Vs. Couples
If you've been dying to fix your old roommate up with your partner's sibling, you might take this opportunity to seat them next to each other discreetly. But resist the urge to create a separate "singles" table, as this might embarrass your guests. On the other hand, don't seat your unmarried friend at a table full of gushing newlyweds. Again, a little sensitivity and good common sense are the best guides.
Seating Children
If you have several children at your wedding, seat them together at a separate kids' table. If your flower girl and ring bearer are the only children present, seat them with their parents.
Conclusion
Wedding reception seating etiquette can be confusing, but you can easily figure out the best way to seat your guests with a little knowledge. We hope this article has helped clear up any questions you may have had and that you feel confident in arranging your wedding reception seating. Have a great day!