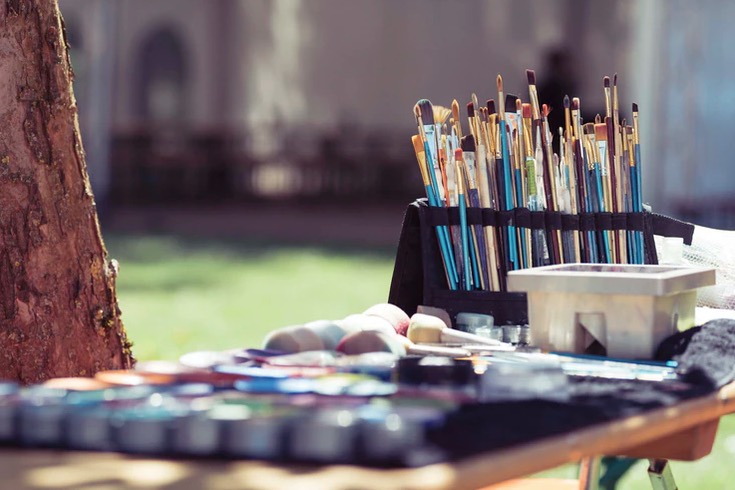 Let's face it, and dancing isn't for everyone. So what other things can you do at your wedding to entertain your guests when they don't dance?
Dancing is not the only option for an activity at a wedding. It seems every wedding follows this tradition, but this is not for everyone and nor should it be. 
Not everyone can or wants to dance at their wedding. You don't have to, and you shouldn't feel bad about having a wedding without dancing. There are many options for things to do on your wedding day that doesn't involve dancing. You and your guests can have just as much fun doing other activities.
We now the ability to rent or purchase almost any type of product and service. Your imagination is the only thing stopping you from your danceless wedding. 
Though we know most wedding attendees love to tear up a dance floor whenever the occasion calls for it, we understand that's not everyone's cup of tea. However, dancing at weddings is generally the choice for wedding entertainment, which can be intimidating for engaged couples with two left feet.
Just because dancing is what people usually do at a wedding reception doesn't mean you have to do it, too. There's nothing sadder than an empty dance floor at a wedding. Not everyone likes to dance. You might not even like to dance! Why force four hours of time and money for something you won't enjoy? Don't want to scrap dancing altogether? Make a fun playlist and offer some engaging activities. 
If you and your future spouse blanch at the thought of going on the dance floor at your wedding reception, or you're hosting intimate nuptials where a night of partying doesn't seem in the cards, we have a list of alternatives to dancing at weddings to suggest. Keep in mind these are not one-size-fits-all solutions; the formality and setting of your wedding reception will affect what type of entertainment is appropriate. There are plenty of ways to have fun on your big day – it just takes some creative thinking and planning.
If you and your future spouse blanch at the thought of going on the dance floor at your wedding reception, or you're hosting intimate nuptials where a night of partying doesn't seem in the cards, we have a list of alternatives to dancing at weddings to suggest. Keep in mind these are not one-size-fits-all solutions; the formality and setting of your wedding reception will affect what type of entertainment is appropriate. There are plenty of ways to have fun on your big day – it just takes some creative thinking and planning.
Let's be real — not everyone can clap on the twos and fours. For your friends and family who are rhythmically challenged, please save your money on a DJ and build a different experience that's fun for them and for you, too.
We all love a killer playlist, but entertainment at your reception doesn't have to stop at the edge of the dance floor. Celebrations are more interactive than ever, with couples surprising and delighting their guests with all sorts of wedding reception activities and entertainment to get (and keep) the party going.
From beloved lawn games to professional performers and even printing your face on a cocktail, here are 11 unique wedding reception ideas — with and without dancing
Why Do People Have A Wedding Without Dancing?
There are many reasons that people want to have a wedding without dancing. For one, they want to be different and step outside of the normal wedding playbook.
For some, it is a staple, but for others, it is getting stale. Another reason may be that the couple or someone close to them cannot dance. They may be in a wheelchair or have another ailment that restricts movement. 
The last major reason could be for culture/religion. In many parts of the world, it is considered rude to have dancing at such events. Also, some major religions forbid it. By not having dancing, you are being more inclusive and not having people who feel left out.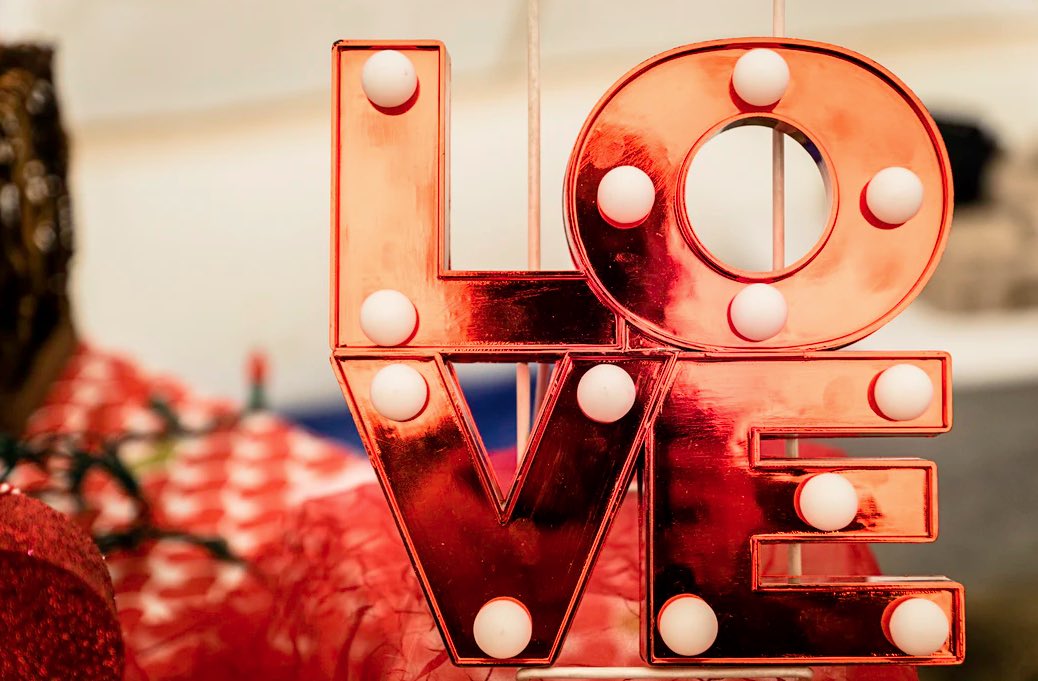 Things To Do At A Wedding Reception Aside From Dancing 
Ultimately, you want a focus for your wedding, bringing all your guests together and making a lasting memory for all. So, if dancing isn't your bag, you'll need to start thinking outside the box. Luckily, I'm here to help.
Reception Games
It's commonly known that guests always experience some type of "downtime" at a wedding. This inevitably occurs throughout dinner service, in between each served course. I'm sure when you envision your wedding celebration, the last thing you want is your guests thinking it's a snooze fest! So why not give your guests something fun to do while still seated at their table?
Printed game cards are an awesome way to keep your guests engaged throughout their four or five-course dinner. These games also make for great conversation starters, especially when you have a table of guests that don't know one another! Check out these creative ideas below on Pinterest.
Couples Trivia

Crossword Puzzles

Wedding Word Search
The shoe game is always a guest favourite. Everyone is sure to laugh along as the two of you sit back to back, holding one of your shoes in one hand and your spouse's shoe in the other hand. Your MC will ask a series of questions you'll answer by holding up the shoe of the person you think best fits the question. Hilarious disagreements are sure to ensue as the MC asks questions like, "Who is the better driver? and "Who snores the loudest?"
Many details, both big and small, go into creating your dream wedding. Your centrepiece plays a key role in the look and overall feel of your wedding day vision. Whether you love the aesthetic of a DIY arrangement or the beauty of a floral centrepiece, one thing is for certain; your guests will try to claim the centrepiece the moment they take a seat at their table. No one wants to choose between your aunt and your college best friend winning the centrepiece, so make it fun and have your DJ play the centrepiece giveaway game.
There are a few ways to play:
Closest Birthday – Whoever has the closest birthday, without it recently passing, wins your centrepiece.

Pass the Napkin – Like the childhood game, hot potato, pass the napkin until the music stops. Whichever guest is holding the napkin when the music stops is out. Continue this trend until one person remains. They will be the winner and get to take your centrepiece home.

Anniversary Couple – A beautiful way to highlight the importance of long-lasting love. The couple who has been married the longest gets to take the centrepiece with them at the end of the night.
Just Let Your Guests Talk
Create a lounge vibe with dim lights and plenty of open seating. Let music play in the background to create a mood, but let people mix and mingle in a fun, informal way. Weddings usually double as reunions, and there's usually not enough time in the timeline to talk to your guests more than "Hello" and "Thanks for coming!" Re-enact memories from college, sit with your grandparents, or introduce your work friends to your high school friends. In short, connect and enjoy yourselves with the people you love most.
Try Laser Tag or Arcade Games
This probably won't fly if you want a traditional, and in my opinion, "stuffy" wedding. If you want to share your love of gaming with the people you love, why not bring the games to them? Check your local listings for mobile arcade game companies. Laser tag, Dance Dance Revolution, Mario Kart, and Pinball are all ways to occupy guests' time and energy and make your wedding a total gamechanger. If that's not in the budget, go old school and try life-size Hungry, Hungry Hippo, Sorry, and Jenga. Leg races and double dutch are games everybody loves, no matter the age.
Belt Out Some Wedding Karaoke
I've had a few weddings where they encouraged the guests to get up and sing, and the results were hilarious. No matter the age or musical taste, everyone sang along at the top of their lungs like they were at a Dresden Dolls concert. Weddings can be extremely performative, but ironically, karaoke takes people's pressure to feel like they have to perform.
When mentioning the word 'Karaoke', you usually get a bit of a mixed response – but a great wedding-tailored approach to karaoke is to include friends or family with a flair or panache for performing songwriting or singing in the evening's performances.
Contact guests before the wedding and see if they would be open to singing or playing a song of your request. Choose something that has a significant sentimental connection or is a favourite for both of you. Or you could even write and perform a song, like this couple.
For a more adventurous take, leave the slate open to compose something before the big day that they would like to perform as an appropriate personalised tribute. This way, you'll avoid any awkward moments or spontaneous unwanted renditions of 'Wonderwall', but instead, be provided with a customised performance that will be memorable and meaningful.
Insider Tip: Make sure you thoroughly communicate with your band the particulars of these other performances and get their approval ahead of time. This is something they are open to doing. Determine whether they will be needed to provide the backup music or simply hand over the guitar for, e.g., if it's a solo acoustic performance. An accomplished artist will be eager to work with you to achieve your desired outcome for the evening.
Let the Bookworms Read
This would probably only fly for smaller weddings or an additional event instead of a full alternative to dancing but have your reception at a local bookstore or library. Encourage guests to read the stories that have most influenced yours. Name your signature drinks after your favourite books, have local poets perform, make your programs or favours bookmarks for guests to use in the future. Get literal!
Indoor Games
If you have an indoor wedding without dancing, try games. Ping-pong (table tennis) tables can be rented, bought or borrowed easily. If you want to have more variety, foosball is another game that takes up little space.
Bean bags (corn hole) can be played indoors as well. Dartboards and pool tables are also classic entertainment. These games can also be turned into different ones when adult beverages are brought into the mix, and the situation calls for it. Beer pong and quarters are two games that are easy to play and can also be adapted to use water. These games could also be at a special venue or brought to your own venue very easily.  
Live Entertainment
It is something that people usually only see at festivals, amusement parks, or the circus. Having a fire spinner, acrobat, contortionists, or a magician could really make it a special event. My sister hired a guy to walk around doing card tricks, and it was a great way to keep guests entertained before and after dinner.
So yes, they could be walking around at a larger venue, or it could be set up as a show. These are great for all ages and are adaptable to any venue, indoor or outdoor alike. If you have the right crowd and venue, a comedian would be a special touch that is not very common at weddings. You may even have friends that could help you out. 
Live music at your reception will provide paired back entertainment for your guests to enjoy as they socialise throughout the night. Either as the primary form of entertainment or used to create a background ambience, choose an artist or band that will suit your theme or help you achieve the tone you wish to set for the evening.
Have Fun in a Photo Booth—or Two
"Photo booths are always a big hit with guests," explains Chandra Keel of Chandra Keel Weddings + Events. She recommends offering not one but two photo booth options in which guests can memorialise the event. "Each booth should have its own backdrop and props," she says. "Guests can choose which style they like best or try both."
Guide Guests Through a Wine or Spirits Tasting
Make your bar into interactive entertainment by hosting a live tasting of your favourite wines or spirits. It's easy. Come up with a theme, such as a tasting of beers from local breweries or a whiskey flight of your favourite American and Scotch spirits. It's also a great way to show off drinks that are special to your relationship, as a lineup of Chilean wines to commemorate your first big trip together to South America or Champagnes to honour your engagement in Paris. Then, have a bartender or sommelier guide groups of guests through the tasting during the reception.
Set Up a Portrait Studio
A photo booth with hilarious props is amusing, but why not give your guests a serious photoshoot? Set up a portrait studio, where guests can have a well-lit, posed shot in front of a glamorous backdrop. The resulting pictures will be ready to grace the pages of a magazine. The trick? The photos are taken by a pro photographer rather than a machine.
"It creates an experience where the guest and the couple both get to capture timeless classics," says photographer Gurminder Banga of Banga Studios, who has set up portrait lounges at events around the world. Oh, and you "must have a wind machine because that takes it to a whole new #BeyoncéStatus level," he says.
Offer the Coolest of Desserts
Here's your Top Chef moment: Delight your guests by instantly freezing ice cream in front of them. Planner Sonal J. Shah of Sonal J. Shah Event Consultants loves including this, known as nitrogen ice cream, as an alternative to a dessert station. How it works: Ice cream is flash-frozen with liquid nitrogen, which looks like magic to someone watching the liquid turn to a creamy mass that looks and feels like Häagen-Dazs. Companies like 321Chillz will come on-site with all the equipment to serve inventive flavours like Chocolate Cherry Pinot Noir and RumChata & Fireball. Bon appétit!
Shake It, Shake, Shake It, Shake It Like A Polaroid Picture!!
Instead of having your guests shake it on the dancefloor, give each guest a polaroid camera as your wedding favours and have them capture candid moments of themselves and other guests throughout the evening. You can choose to let guests keep the pictures as a souvenir, have them stick them in a guest book accompanied by their well-wishes, or set up a DIY photo wall where guests can peg or clip their photos for everyone to enjoy.
The great thing about this option is that the cameras are easily moveable and can float around your reception with the guests, and go wherever you please! So if your Grandmother doesn't want to wander over to a photo booth throughout the night, the camera can simply come to her!!
Insider Tip: Remember, due to the current restrictions, props will have to be single-use, so make sure to have plenty on hand if you plan on using these.