What I love about weddings today is how they reflect the style and personalities of the bride & groom. Meaningless traditions don't bound modern weddings, today's brides don't conform to the conventional – you want your wedding to be as unique as you are! And this desire for the difference doesn't have to end with your dress, vows or decor. There are a plethora of pretty alternatives to the traditional floral bouquet out there, and not just of the non-floral bouquet kind.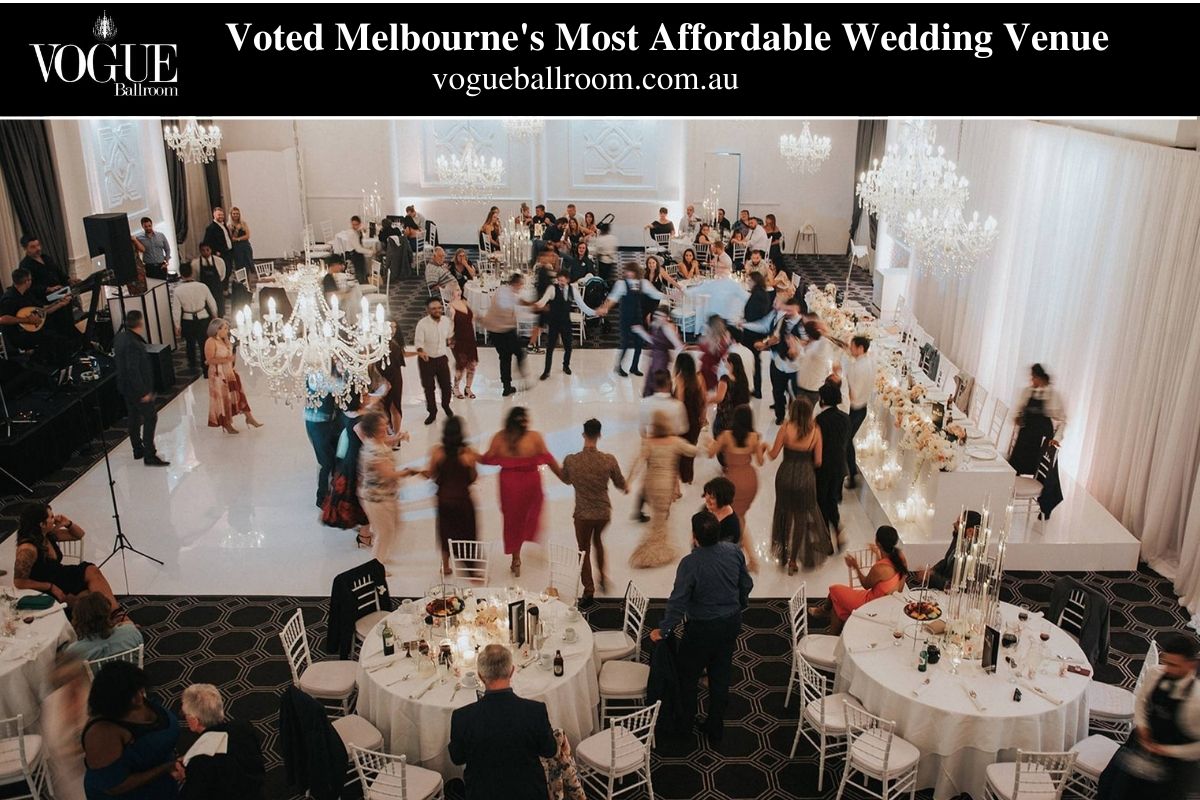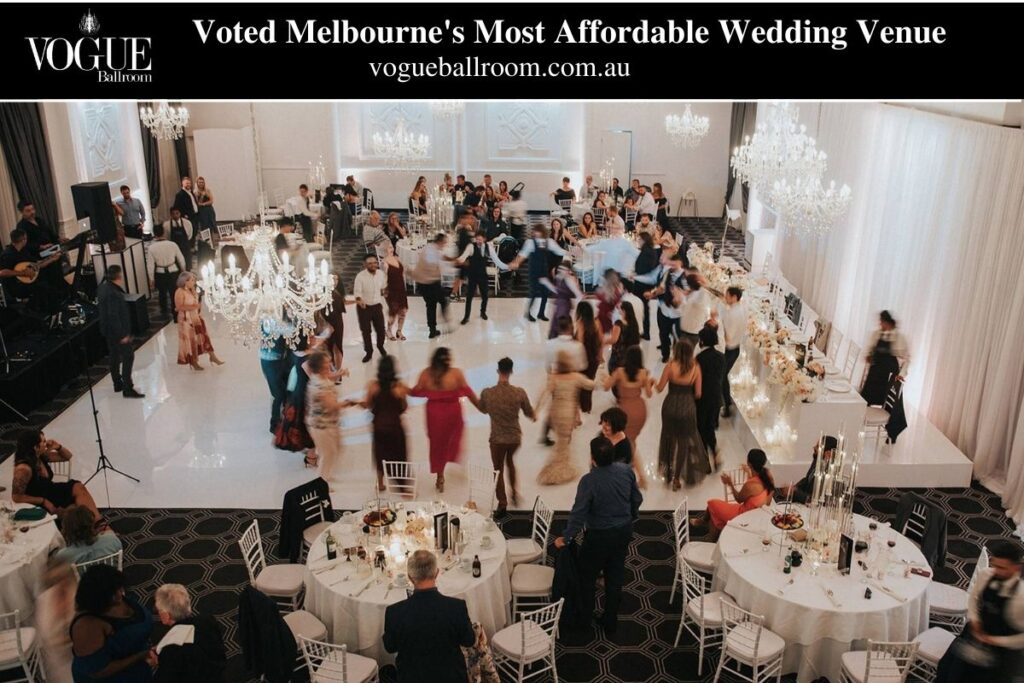 Arm Garland
Channel your inner woodland fairy with these whimsical arm garlands from Stone Twigs and Baubles. The delicate armbands are perfect for an outdoor wedding or garden party; plus, they leave your hands free for more important things, like holding your cocktail. 
Beaded Feathers
To up the ante, try one of these beaded creations by Divine Floral Designs. This feather and crystal bouquet gives you the look and overall shape of traditional flowers, but it sparkles a whole lot more. 
Beautifully Bound Books
Choose meaningful books that are beautifully bound for your bridesmaids, and they will make a wonderful wedding day gift as well as a romantic (and budget-friendly) alternative to the traditional bouquet. Add a small floral spray or simply wrap each one in delicate lace or rich velvet ribbon to make them extra pretty
Boo-quet
For her horror movie-themed wedding, Philadelphia bride Amanda worked with designer Anna Coy of Hold and Have to create this one of a kind boo-quet. It contains red leather roses, strands of an actual film reel, and miniature skulls. 
Bridal Clutch
If you see a clutch you love, ditch the bouquet all together and carry your purse instead. After all, this example, designed by Angee W., is a work of art in and of itself.
Bridal & Bridesmaid Wreaths
A gorgeous bouquet alternative, the wreaths would suit a more rustic wedding or a winter affair. Largely made with foliage, these are a great inexpensive option.
Bridal Bouquets of Fabric
A tactile bridal bouquet alternative, and similar to the paper bouquets, these can be DIYed or bought and kept as a lifelong memento. Fabric options include silk, felt, or my favourite - pom poms.
Bridesmaid Bags
Bags make a great alternative to the traditional bridesmaid bouquets. For something quirky but cute and just perfect for a Spring or Summer Garden wedding with a touch of whimsy, how about a bag of flowers or for something that your bridesmaids can love and use after the big day, try filling a bag with flowers
Bridesmaids with Lanterns
A romantic trend, bridesmaids with lanterns, are perfectly suited to winter weddings or ceremonies held later in the day where candlelit lanterns will have full effect.
Brooch Bouquet
One trend that's gained enormous popularity over the past few years is the brooch bouquet. And why not? 
The ultimate in vintage alternative wedding bouquets have to be the brooch bouquet. Gorgeous, glamorous and (if you're lucky) bursting with sentimental meaning, brooch bouquets make beautiful gifts for your bridesmaids to remember your big day and the important part they played. These are understandably quite expensive to buy (although in my opinion worth every penny) however, if you're a prolific collector of vintage treasure and are feeling crafty, you might want to have a go at making them yourself. Leave plenty of time, especially if you have to search for additional baubles, but there are a couple of tutorials here and here – with two quite different ways of making them if you want to give it a go.
If you're short of time though, or would `rather leave things to the professionals, take a peek at Noaki's store on Etsy for some truly gorgeous examples.
Buttons
The button bouquet is a pretty and quirky alternative to the traditional floral bouquet. It is cheap, unique and can nicely complement your wedding's bright theme. If your theme is subtle, you can use pearl and ivory buttons. You can enhance the bouquet's beauty by mixing buttons with jewels and artificial flowers.
Charming Bridal & Bridesmaid Pinwheels
Another super inexpensive idea, pinwheels are a great option for a festival or chilled outdoor wedding. They're also a cute choice for flower girls and pageboys.
Dainty Wrist Corsages
An old-school classic, corsages made a super stylish comeback last year. Corsages are a great budget-friendly option if you'd like to incorporate real flowers and will allow you always to have your hands free - plus they look incredibly pretty.
Affixed to a pearl or diamante bracelet, they are the perfect compromise by being floral, but more affordable than a bouquet, whilst also offering a little `memento for after the big day. And if you're wondering what your bridesmaids should do as they walk down the aisle, how about asking them to carry the corsages like a posy? Or having them walk down the aisle holding the hands of your flower girls
Embroidery Hoop
Who knew an embroidery hoop could be so cute? This design by Simple Devotion uses lace, ribbon, and a trusty old embroidery hoop to create the perfect alternative to the traditional bridal bouquet.
Fabric
If you love all things soft and beautiful and find the feel of brooch and button bouquets to be a bit too hard for your liking, fabric flowers might be just what you are looking for. They are not only soft but also easily customisable and have a more natural look. You can match them with your theme, dress or coloured elements of your groom's attire such as the lining or tie. They are perfect for flower girls as they don't get damaged as easily as real flowers.
Feather Bouquet
Canadian bride Beth commissioned this striking cobalt blue feather bouquet from Parfait Plumes. The simple elegance makes for a dramatic pop of ``color against a white gown.
Flower Crowns
Or how about a flower crown in place of a bouquet? First, a fashionable trend for the bride, flower halos or circlets are now adorning the heads of our bridesmaids (or both!) And why not?
Fruit Bouquets for Brides and Bridesmaids
A fresh, autumnal idea, fruit bouquets look beautiful in pictures. Just be careful not to use berries (which may stain) or too much fruit as your bouquet will get quite heavy, quite quick.
Fun Giant Balloons
Perfect for pictures, although not the most practical - we'd advise leaving your giant balloons behind until after the ceremony. They can then be used for pictures, and then reused as décor in your reception venue.
Fur Muff
Nothing says winter wonderland like a fur muff. You'll feel like a fairytale princess with one of these vintage-inspired accessories from Sew U Designs and — bonus — you'll keep your hands warm, too.
Grape Bunches
For a rustic vineyard wedding, consider carrying a bouquet of grapes instead of flowers. Because they come in so many different shades of green and purple, grapes look good with just about any colour scheme. Artificial grapes are great, too (and offer even more options in colour — and glitter — departments). 
Hatbox
If you love Downton Abbey, look no further than these gorgeous vintage-inspired hat boxes from Petit Chapelier Emporium. Their lightweight design makes them the perfect accessory for your walk down the aisle. 
Heart Balloons
Forget everything you've ever heard about balloons being "tacky" for a wedding — these certainly are not! This particular black and gold combo, available from Mod Party, is both whimsical and chic: perfect for the fun-loving, offbeat bride.
Kissing Ball
They're not just for flower girls. For a modern twist on the traditional flower ball or pomander, try making yours out of metallic paper.
Lantern
For an evening wedding, there's nothing more romantic than carrying a lantern down the aisle. With a lantern purchased at Ikea or Home Goods, you'll light up the aisle — literally.
Lanterns make a lovely alternative whatever the season or style of your wedding – and they can always double up as decor as the night draws in!
Mason Jar
When it comes to wedding décor, mason jars are perfect for just about everything: favours, signature drinks, centrepieces, and even an alternative to the traditional bouquet. These spring-coloured hanging mason jars will make a great accessory for your festive, shabby-chic themed wedding.
Modern Dream Catcher
Boho brides, look no further than NaativStudios. These modern macramé dream catchers are the perfect combination of tradition and style. Bonus: you can display them in your home after your big day.
Natural & Earthy Alternative Bouquets
Still, want a somewhat traditional bouquet? How about using natural materials for a classic look with an alternative twist. We love cotton, herbs such as fresh eucalyptus, pine cones, and for a full-on rustic look - wheat.
Palm Leaf Fan
For a laid-back beach ceremony, try a simple woven palm-leaf fan. These popular guest favours from Urban Elements Design look great in place of a bouquet, especially if you add some ribbon or a few small seashells. 
Paper Flower Bouquets
(Almost) like the real thing, the standard of paper flowers has vastly improved over the past few years. If you're crafty, these can be DIYed and kept as a wedding memento for generations to come.
Paper flowers are becoming more and more popular. They are perfect for brides and grooms who want something unique that they can cherish long after the wedding day. Paper gives you endless options. If you are a bookworm, you can create flowers from the pages of your favourite novel. You can use music sheets to show your love for a song or music in general. Patterns or coloured paper that complements your theme is also a great option. Paper flowers cost less than real flowers and making them is an easy DIY project.
Paper Flower Wreath
If you're still hung up on the idea of flowers, why not use paper blossoms instead? This adorable wreath from Paper Petal Shoppe gives you the best of both worlds.
Parasol
You can't go wrong with a classic parasol. Try a vintage-inspired design if you're getting married at a historic site or a paper parasol in the colour of your choice for a more modern look.
Lace or paper, natural or brightly coloured, nothing says ladylike luxury quite like parasols! Perfect to keep off the bright sun at a summer wedding, and they make just the perfect props when it comes to portraits or Umbrellas if there is a chance of rain on your wedding day – make the most of it and the photo opportunity it presents!
Ribbon
Ribbon flowers are stunning creations that look good in photographs. They can serve as a hand bouquet as well as reception décor. You can use one type of ribbon in different colours or multicoloured ribbons to create a colourful look. Roses made from rolls of ribbon can be tied together using a complementary or contrasting ribbon or a different fabric.
Ribbon Wand
While ribbon wands are quickly becoming the guest handout of choice, they can offer a great alternative for your walk down the aisle as well.  
Sea Glass Wind Chime
For a beach wedding, why not carry a sea glass wind chime instead of a traditional bouquet? 
Seashells
The seashell bouquet is ideal for beach and destination weddings. It is not affected by weather and can become the perfect keepsake to be handed down from generation to generation. The colour of the shells can be accented with a ribbon. The bouquet can be given an elegant look by adding some jewellery.
Sheet Music Flowers
For an elegant nod to classical music, try this sheet music bouquet. 
Teapot
Add some old world-class to your nuptials by carrying a teapot down the aisle instead of a traditional bouquet. 
Vintage Fan
British bride Harriet chose to carry a handheld fan. Unlike flowers, fans can serve double duty on your wedding day: they look good, and there's no better way to ward off an accidental bridal meltdown than a good old-fashioned fan. 
Perfect for a summer wedding, fans come in many colours, materials, shapes and sizes, so you'll be sure to find some perfect for your wedding day style. Bright coloured paper for a fun retro celebration, painted silk for an elegantly timeless look or feather for a deliciously deco affair
Whimsical Fresh Flower Necklaces
Add a touch of boho whimsy to their look and leave your bridesmaids hands free (to help with your train, bouquet and of course for throwing some shapes on the dancefloor) by having them wear their bouquet! Fresh flower necklaces make a gorgeous alternative to the traditional bouquet, although depending on the flowers and size, may not be a much cheaper alternative.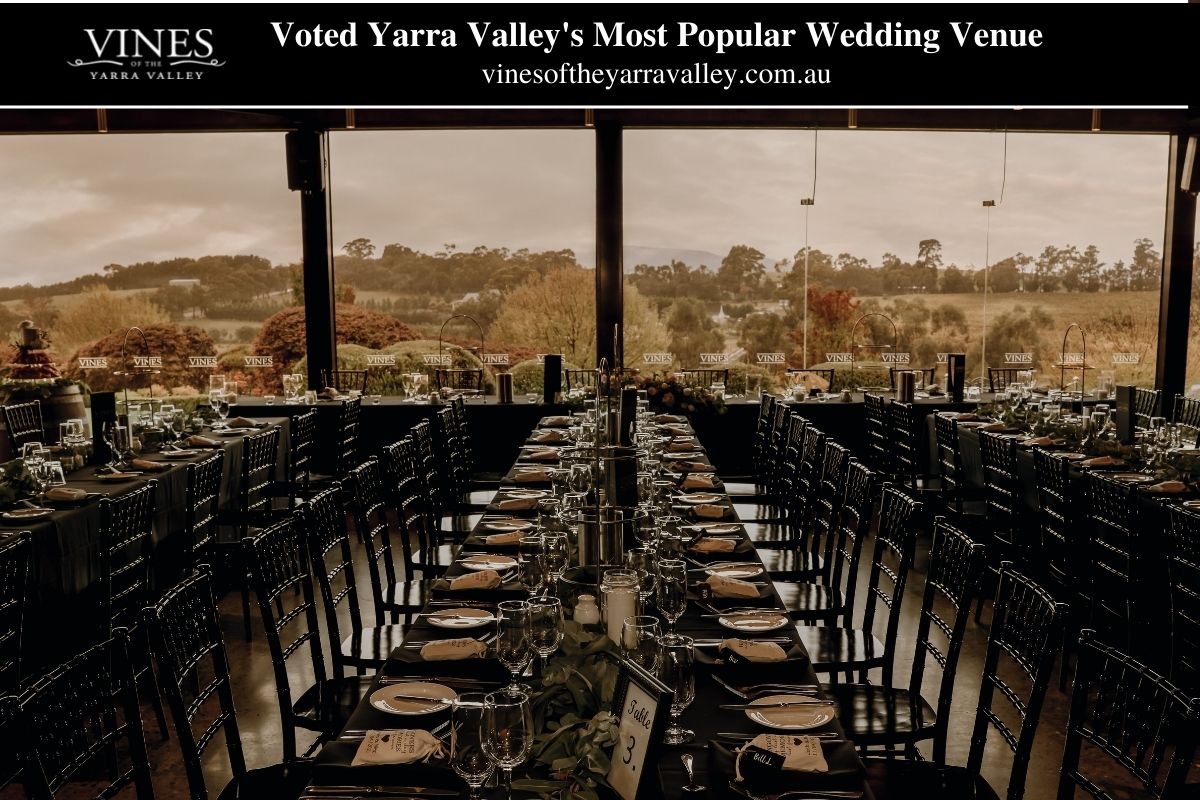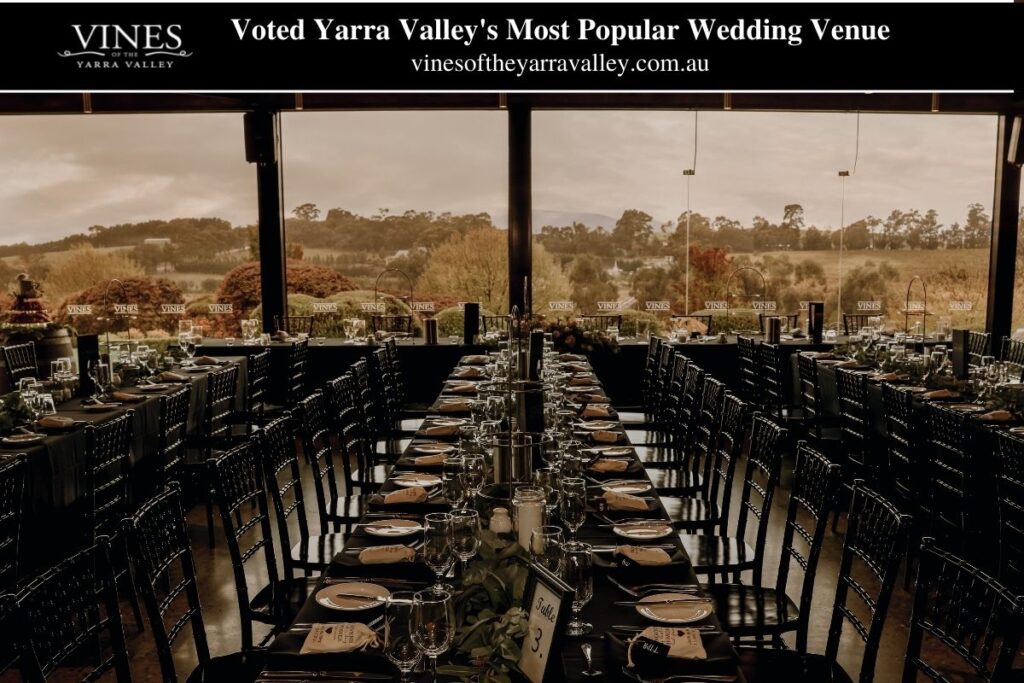 Yarn Ball Bouquet
Charm your guests with this adorable yarn ball bouquet. Perfect for the arts and crafts enthusiast, this colourful creation is the perfect accent piece for your wedding day.
Are you planning to carry something other than flowers down the aisle with you? Anything unusual? I'd love to hear your ideas! 
Want to buy a bridal bouquet alternative shown here? Simply click on the photo of the item or link underneath it to shop.
In conclusion, we hope you enjoyed these other things to carry down the aisle! And if you're wondering what bridesmaids carry down the aisle, the answer is this: anything! It depends on what YOU want them to carry. If you'd rather not spend a large portion of your budget on bouquets, skip them and choose one of these bridesmaid bouquet alternatives instead!
Frequently Asked Questions About Bridesmaid
Including your siblings is the perfect way to start choosing your bridesmaids and groomsmen. If they're much younger, you may prefer to have them serve as ushers or junior attendants, but if they're close to your age, definitely give them the full-blown honour.
In the U.S., bridesmaids are always expected to pay for their own outfits. The bride decides what her wedding party will wear, and they pay for it. If you accept the invitation to be a bridesmaid in the U.S., this expense is something you should be prepared for.
On average, North American brides have between three and five bridesmaids. Some have way, way more than that; others forgo the bridal party altogether. If you're considering going above average (six bridesmaids or more), make sure you take into consideration the effect that this will have on the rest of your wedding.