Today's weddings are so much fun because they showcase the individuality of the bride and groom. Nowadays, brides don't feel obligated to follow outdated conventions, and weddings are often customised to the individual couple. And you don't have to stop looking for unique details for your wedding beyond the dress, vows, and decorations if you really want to stand out. Non-flower bouquets aren't the only pretty options for replacing a typical flower arrangement. When it comes to your special day, Vogue Ballroom has proven itself to be an iconic wedding reception venue and function centre in Melbourne.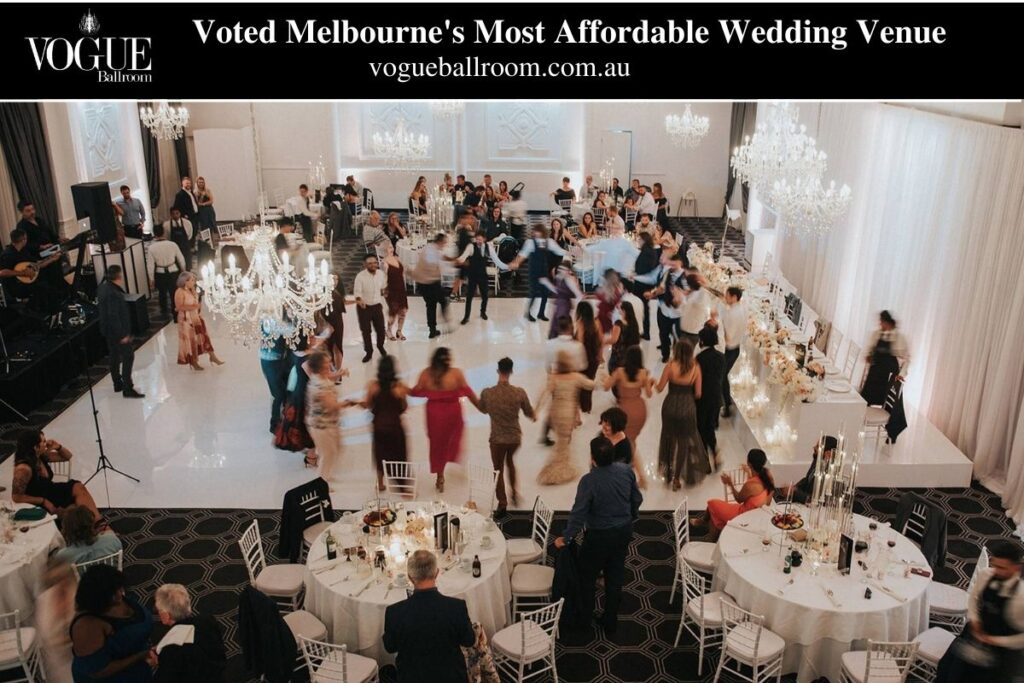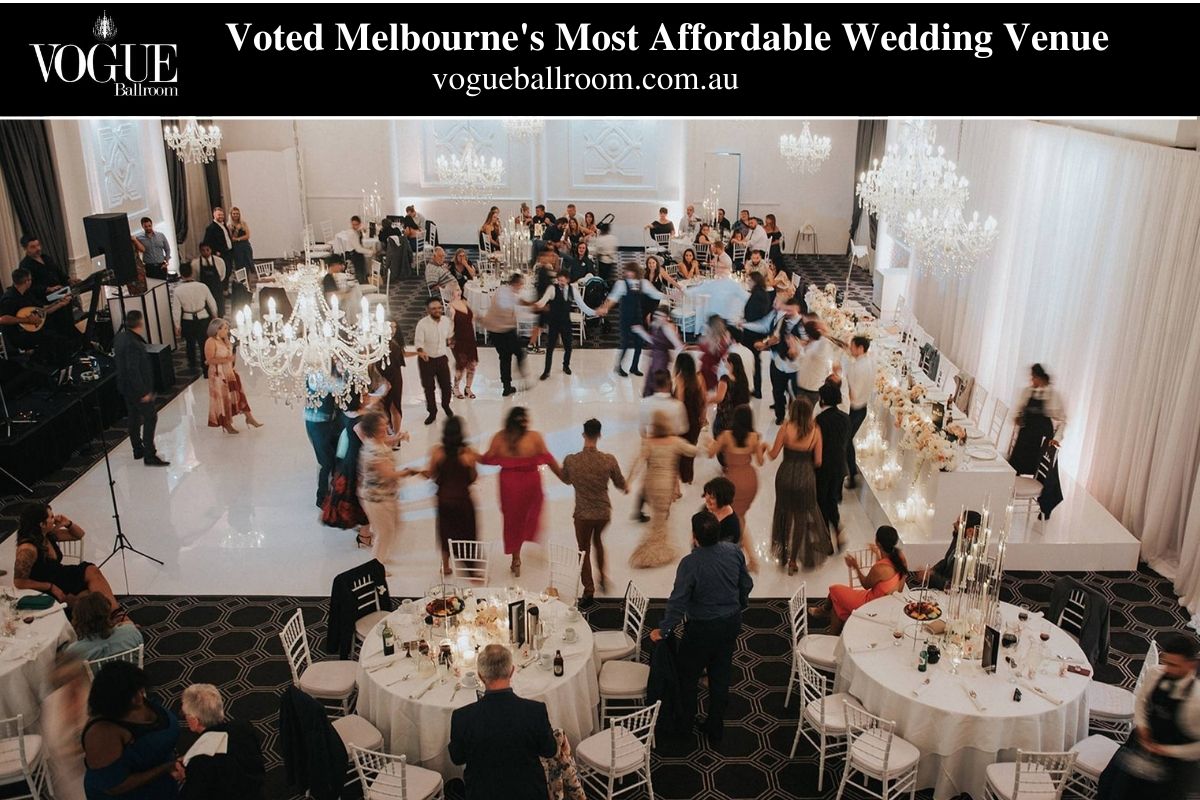 Arm Garland
Stone Twigs and Baubles have charming arm garlands that will bring out your inner woodland fairy. These little armbands are ideal for a summer garden party or outdoor wedding because they free up your other hand to handle your drink.
Beaded Feathers
Divine Floral Designs has several beaded pieces that are sure to impress. This bouquet of feathers and crystals has the general form of a bouquet of fresh flowers but is far more dazzling.
Boo-quet
Bride-to-be Amanda from Philadelphia commissioned Hold and Have designer Anna Coy to make a one-of-a-kind boo-quet for her wedding, which was themed after horror films. It's embellished with a cinema reel with little skulls and red leather roses.
Bridal Clutch
Instead of bringing a bouquet of flowers, grab that cute clutch you saw. In any case, Angee W.'s design in itself constitutes an artistic achievement.
Wreaths For The Bride And Bridesmaids
The wreaths are a beautiful alternative to traditional bridal bouquets and are perfect for a winter or country wedding. These are a fantastic low-priced option due to their heavy use of natural materials.
Beautifully Bound Books
If you're looking for a romantic (and cost-effective) alternative to the classic bouquet, a collection of beautifully bound books with special meaning to each of your bridesmaids is an excellent choice. Wrap each one in fine lace or luxurious velvet ribbon, add a little floral spray, and they will look much more lovely.
Bridesmaids Holding Lanterns
The romantic tradition of bridesmaids carrying lanterns is best suited to winter nuptials or evening ceremonies, when the soft glow of the candles can be appreciated.
Fabric Bridal Bouquets
An alternative to traditional paper wedding bouquets that can be felt, these can be made as a do-it-yourself project or purchased and then preserved as a keepsake for the rest of one's life. You can make it out of silk, felt, or pom poms, which is my personal favourite.
Buttons
The button bouquet is a cute and unusual substitute for flowers. It's a low-cost, one-of-a-kind option that could go well with your wedding's vibrant aesthetic. Buttons in pearl or ivory are a good choice if you want to go for a more understated look. Buttons, gems, and artificial flowers can be combined to make a stunning bouquet.
Bridesmaid Bags
As an alternative to the typical flowers, bags can be given to the bridesmaids. If you want to give your bridesmaids a gift they'll remember fondly long after the big day, fill a bag with flowers—it's a fun, whimsical idea that's excellent for a spring or summer garden wedding.
Brooch Bouquet
In recent years, the brooch bouquet has become a major fashion trend. Sure, why not?
Brooch bouquets are the pinnacle of retro-inspired alternatives to traditional bridal bouquets. You can't go wrong with a brooch bouquet as a token of appreciation for the special role the bridesmaids played in your wedding day. Although We think they're worth the price tag, these are prohibitively expensive to buy. However, if you're a serious vintage collector and want a good challenge, you could always try your hand at making your own.Leave plenty of time, especially if you have to search for additional baubles, If you're still interested in giving it a shot, though, you can find some guides to making them here and here.
Check out Noaki's Etsy shop for some beautiful examples if you're short on time or would rather leave things to the experts.
Bridal And Bridesmaid Pinwheels
Pinwheels are a fun and cheap decoration for a festival or a casual outdoor wedding. They add a sweet touch to the roles of flower girl and page boy at weddings.
Dainty Wrist Corsages
The classic accessory known as the corsage made a major fashion statement in 2017. If you'd want to incorporate actual flowers without breaking the bank, a beautiful and practical option is to wear a corsage that you can take on and off at pleasure.
Floral, but less expensive than a bouquet, and a little memento for after the big day, they are the perfect balance when affixed to a pearl or diamond bracelet. And if you're thinking about what to have your bridesmaids do as you walk down the aisle, how about having them hold the corsages in a posy? They can also be used to help guide your flower girls down the aisle.
Flower Crowns
An alternative to a bouquet could be a flower crown. To begin, our bridesmaids are following the latest bridal fashion trend and wearing floral halos or circlets on their hair. After all, why shouldn't they?
Fabric
Fabric flowers may be the perfect solution if the stiffness of pin and button bouquets is too much for you but you still want something attractive and pleasant to look at. They're not just comfy, but also adaptable, and their appearance is more in keeping with nature. You can coordinate their hues with those of the bride's dress or the groom's suit's lining or tie. As they are less likely to be ruined than genuine flowers, they are ideal for flower girls.
Feather Bouquet
Beth, a Canadian bride, had Parfait Plumes make her a stunning bouquet of cobalt blue feathers. The understated sophistication stands out dramatically against a white dress.
Embroidery Hoop
A cuteness revelation: the embroidery hoop. Simple Devotion came up with the perfect alternative to the standard bridal bouquet by combining lace, ribbon, and an old embroidery hoop.
Fruit Bouquets for Brides and Bridesmaids
Fruit bouquets are a great photographic idea that is both contemporary and seasonal. Care should be used to avoid using berries or an excessive amount of fruit, since this can quickly become a burden. Let Vogue Ballroom Wedding Venue help you create the most magical day of your life. 
Fur Muff
A fur muff is the perfect accessory for a winter wonderland. Sew U Designs' vintage-inspired accessories will make you feel like a real-life princess while also keeping your hands toasty.
Grape Bunches
A bunch of grapes makes a lovely alternative to a traditional bridal bouquet during a vineyard nuptial. Grapes are versatile as decor since they come in so many different tones of green and purple. Artificial grapes are also fantastic (and provide even more variety in the hues and sparkles at your disposal).
Fun Giant Balloons
Large balloons are great for photos but not very practical, so we suggest saving them for after the ceremony. After the photos have been taken, the guests at your reception can use them to decorate the room.
Hatbox
These exquisite hat boxes from Petit Chapelier Emporium are perfect for any fan of Downton Abbey. Because of their lightweight construction, they will not weigh you down on your big day.
Kissing Ball
They aren't reserved for the bridesmaids. Metalized paper presents a fresh take on the age-old flower-ball/pomander craft.
Lantern
Nothing beats the romance of walking down the aisle at nighttime while holding a lantern. Purchase a lantern from IKEA or Home Goods and you will be the envy of the party.
No matter the time of year or the theme of your wedding, lanterns are a beautiful choice that can serve double duty once night falls.
Mason Jar
Mason jars are versatile enough to serve as anything from wedding favours to trademark beverages to centrepieces or even as a replacement for the conventional bridal bouquet. These mason jars in bright spring hues are the perfect finishing touch to your rustic, vintage, or shabby-chic wedding.
Heart Balloons
You may put to rest any preconceived notions you may have had about balloons being tacky at a wedding because these are not it. This black and gold set, offered by Mod Party, is the epitome of whimsy and sophistication, making it ideal for the bride who likes to live on the edge.
Modern Dream Catcher
Naati Studios is the place to be for all you bohemian brides. These chic macramé dream catchers are a nod to both history and the present. Plus, after the big day is over, you may proudly display them in your own house.
Alternative Bouquets That Are Natural And Earthy
You want a somewhat conventional bouquet, though, right? You can get a timeless style with a modern touch by employing the use of natural materials. For a truly rustic feel, we recommend wheat, pine cones, and herbs like fresh eucalyptus.
Fan Of The Palm Leaf
A casual beach wedding would benefit from a woven palm-leaf fan. When dressed up with ribbon or a few tiny seashells, these popular favours from Urban Elements Design can stand in for a bouquet.
Paper Flower Bouquets
The quality of paper flowers has increased dramatically in recent years, to the point where they are (almost) indistinguishable from the genuine thing. These can be made at home and passed down down the family as a wedding keepsake if the couple is very talented.
These days, you can find them everywhere. They're ideal for the bride and groom who want a truly special keepsake from their wedding day. The potential uses for paper are practically limitless. Flowers can be made from the pages of your favourite book if you're a bibliophile. Song lyrics and sheet music can both be used as symbols of devotion to the music they represent. You might also use patterned or coloured paper that fits in with your overall concept. Making paper flowers is a simple Do-It-Yourself activity that will save you money compared to buying real flowers.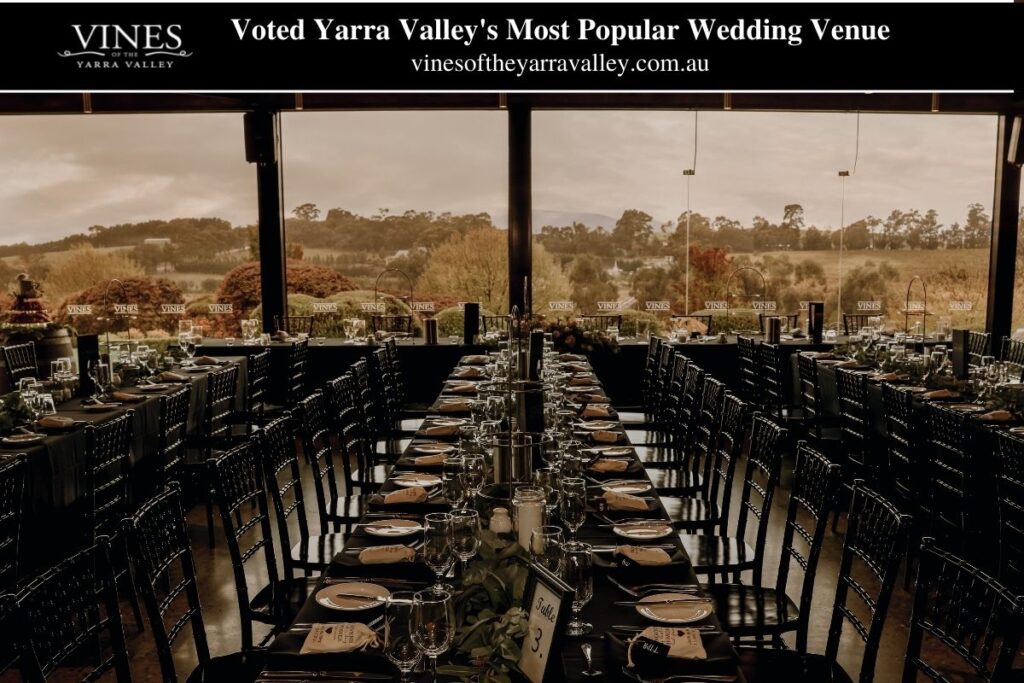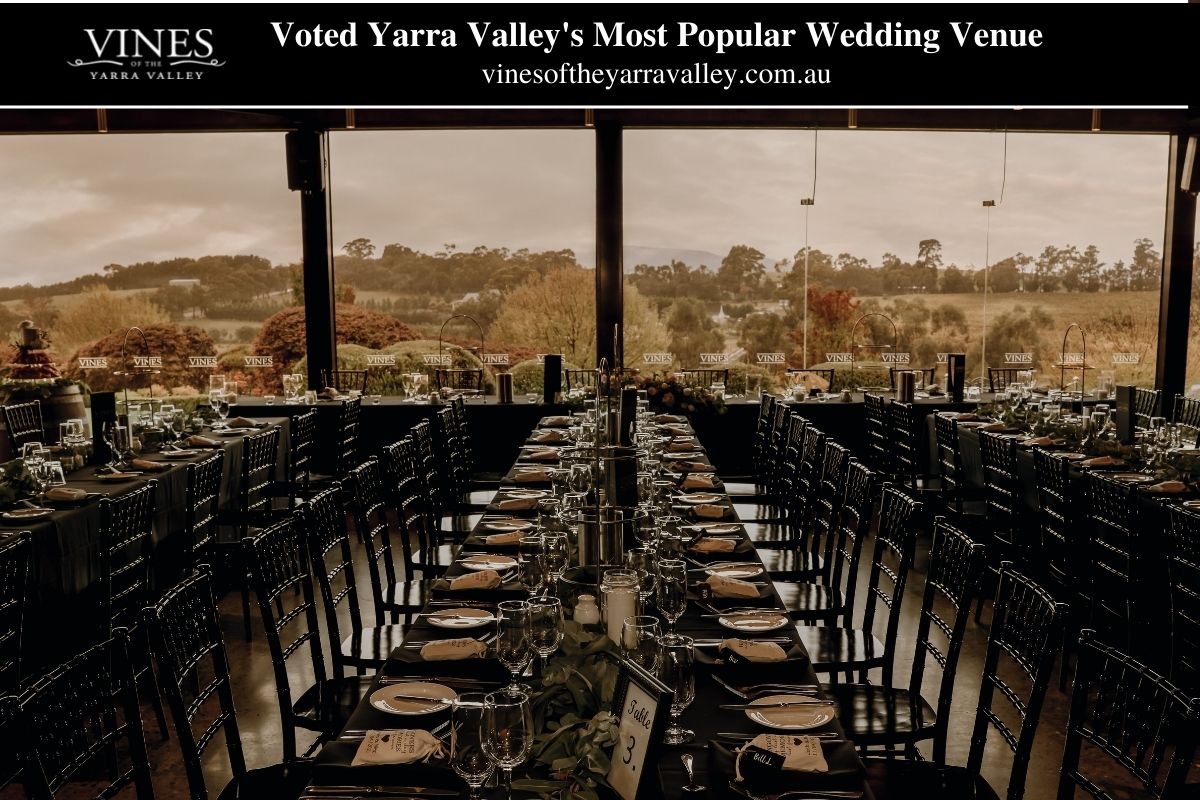 Paper Flower Wreath
Paper flowers are a great alternative to real ones if you just can't let go of the floral notion. In one charming package, Paper Petal Shoppe's wreath combines two of the season's most beloved elements.
Parasol
An old-fashioned parasol is always a safe bet. If you're having your wedding at a historical location, go with a vintage-inspired design; otherwise, a paper parasol in any colour will do.
Parasols, whether made of lace, paper, or brilliantly coloured fabric, are the ultimate symbol of feminine opulence. Umbrellas, if there is a risk of rain on your wedding day, are great for shielding guests from the sun and also provide a great backdrop for photos of the happy couple.
Ribbon
Ribbon flowers are lovely creations that appear wonderful in photographs. They look beautiful both as a bouquet in a guest's hand and as table centrepieces at a party. Ribbons of various colours or widths can be used together to make a bold statement. Roses fashioned from ribbon rolls can be tied together with a ribbon or fabric that either matches or contrasts with the rest of the rose.
Ribbon Wand
Ribbon wands, which are increasingly popular as gifts for wedding guests, are also a fun option for the bride and groom on their wedding day.
Sea Glass Wind Chime
Why not ditch the floral bouquet in favour of a sea glass wind chime for your seaside nuptials?
Seashells
The beach or destination wedding is the perfect setting for a seashell bouquet. It can be kept in pristine condition and passed down through the family without fear of deterioration. One can use a ribbon to highlight the colour of the shells. Adding jewellery to the bouquet will give it a sophisticated appeal.
Sheet Music Flowers
Try this bouquet of sheet music as a classy nod to the classics.
Teapot
You may make your wedding more elegant and old-fashioned by having the bride carry a teapot instead of a bouquet.
Vintage Fan
Harriet, the new Mrs. Smith from Great Britain, opted to bring a hand fan for their honeymoon. Unlike flowers, which only serve as decoration, fans offer a practical purpose on your wedding day by keeping you cool in case of an unexpected emotional breakdown.
Fans, which are ideal for a summer wedding, may be found in a wide variety of colours, materials, shapes, and sizes. Decorate with brightly coloured paper for a joyfully nostalgic party, painted silk for a beautifully ageless aesthetic, or feather for a mouthwateringly deco feast.
Whimsical Fresh Flower Necklaces
Leave your bridesmaids' hands free (to help with your train, bouquet, and of course, to throw some shapes on the dancefloor) and add a bit of boho whimsy to their outfit by having them wear their bouquets. It depends on the size and type of flowers, but a necklace made of fresh flowers is a beautiful alternative to a bouquet. Looking for the ultimate Wedding Reception Venue in Melbourne? Look no further, Vogue Ballroom is here. 
Yarn Ball Bouquet
This charming bouquet is made from balls of yarn, and it's sure to win over your guests. This colourful masterpiece is ideal for the DIY bride and is sure to be a conversation starter at the reception.
Do you have any plans to replace the bouquet with something else when you walk down the aisle? Are there any out of the ordinary occurrences? Speculative suggestions are very welcome!
Looking to purchase one of these alternatives to the traditional bridal bouquet? You can begin shopping immediately by clicking the image or the link.
Finally, we hope you appreciated these additional items on your wedding day. In case you were wondering, bridesmaids can bring anything down the aisle with them. What they carry is entirely at your discretion. If you don't want to spend a tonne of money on flowers for the bridesmaids, consider one of these inexpensive options.
Conclusion
If you're looking for a beautiful alternative to a traditional bouquet of flowers, there are plenty of possibilities beyond those made of foliage. There is less pressure on today's brides to adhere to antiquated traditions, and weddings are increasingly tailored to the specific needs of the happy couple. Pinwheels are an easy and inexpensive way to brighten up a party or outdoor wedding. The bridesmaids in Vogue have adopted the current trend in bridal attire by placing flower halos or circlets atop their heads.
The embroidery hoop makes a beautiful replacement for the traditional bridal bouquet. Modern and appropriate for the season, fruit bouquets make for beautiful photographs. We recommend keeping the big balloons until after the ceremony, when they will look better in images but won't be in the way. The traditional flower-ball/pomander craft has been updated with the use of metalized paper. To round off your rustic, vintage, or shabby-chic wedding theme, use mason jars.
It's been a few years, but the quality of paper flowers has really risen to new heights. They're perfect for the happy couple who wants to remember their wedding day with something truly unique. Rather than spending money on fresh flowers, you can save money by making your own paper flowers with this easy DIY project. Whatever you want your bridesmaids to carry down the aisle is entirely up to you.
Content Summary
Modern weddings are a blast since the bride and groom get to express their personalities in unique ways.

Even after you've found the perfect dress, vows, and decorations for your wedding, the hunt for one-of-a-kind elements can continue.

Vogue Ballroom has earned its reputation as Melbourne's preeminent wedding reception venue and event space.

Arm GarlandsThe arm garlands sold at Stone Twigs and Baubles are sure to bring out your inner forest pixie.

Grab that adorable purse you saw and use it in place of flowers for the bride.

Flower Arrangements for the Wedding Party and the Bride

The wreaths are a lovely variation on the classic bridal bouquet, particularly fitting for a wintry or rustic ceremony.

Stunningly Presented Books

As a more thoughtful and economical substitute for the traditional bouquet, consider compiling a set of exquisitely bound books that has personal significance for each of your bridesmaids.

These are a unique and lasting alternative to the typical paper bridal bouquet, and may be manufactured as a DIY project or purchased to use as a keepsake for the rest of your life.

Buttons

Button bouquets are a fun and creative alternative to traditional flower arrangements.

Wedding Party Purses

Bags might be presented to the bridesmaids instead of flowers.

Fill a bag with flowers for a delightful, whimsical idea that's perfect for a spring or summer garden wedding and your bridesmaids will be sure to remember you fondly for years to come.

Bouquet of Brooches

These last several years have seen a dramatic rise in the popularity of the brooch bouquet.

When looking for a way to show your appreciation for the bridesmaids' hard work on your wedding day, a brooch bouquet is a safe bet.

Of course, if you're an avid collector of antiques and you want a good challenge, you could always try your hand at creating your own.

Pinwheels for the Bride and Bridesmaids

Pinwheels are an easy and inexpensive way to decorate for a party or an outdoor ceremony.

They are the perfect complement to a pearl or diamond bracelet because they are floral but more affordable than a bouquet, and they may be worn again long after the wedding.

In addition, a posy of corsages held by the bridesmaids would be lovely if you're trying to decide what they should do as you go down the aisle.

A flower girl's path down the aisle can be marked with them as well.

Crowns of Flowers

Flower crowns are a beautiful alternative to traditional bouquets.

In the first place, our attendants are donning flowery halos or circlets as part of the current bridal fashion trend.

You can match the colours to the bride's dress or the groom's lining or tie.

They are perfect for flower girls because they won't get damaged as easily as real flowers would.

Hoops for Embroidery

Embroidery hoops are surprisingly adorable.

Using lace, ribbon, and a repurposed embroidery hoop, Simple Devotion created a beautiful and unique alternative to the conventional bridal bouquet.

Brides and Bridesmaids Can Have Fruit Bouquets

Modern and appropriate for the season, fruit bouquets make for beautiful photographs.

Winter Wonderland Accessory: Fur Muff.

The vintage-style gloves and mittens from Sew U Designs will make you feel like a true princess and keep your hands warm.

We recommend keeping the big balloons until after the ceremony, when they will look better in images but won't be in the way.

When the pictures are taken, your guests can utilise them as decorations for the reception.

Hatbox

Petit Chapelier Emporium has the best hat boxes, and any Downton Abbey fan would be lucky to have one.

Balls of Kisses

Not just the bridesmaids can wear them, either.

The traditional flower-ball/pomander craft has been updated with the use of metalized paper.

Walking down the aisle at night while holding a lantern is the most beautiful and romantic thing that could happen.

You will be the envy of the gathering if you buy a lantern from IKEA or Home Goods.

Lanterns are a lovely option that serve a dual purpose once night falls, making them a great option for weddings of any time of year or style.

Mason jars are so adaptable that they may be used for everything from wedding favours to signature drinks to centrepieces or even as a substitute for the traditional bridal bouquet.

Your rustic, antique, or shabby-chic wedding will be complete with these mason jars in brilliant spring colours.

If you have any preconceived views that balloons at a wedding are tacky, you may put them to rest now.

You may find all the hippie brides you know at Naati Studios.

Contemporary style meets ancient tradition in these macramé dream catchers.

By incorporating natural elements, you may get a classic look that nevertheless feels up-to-date.

There has been a tremendous improvement in the quality of paper flowers in recent years, to the point where they are now (nearly) indistinguishable from the real thing.

If the pair is very crafty, they can create one of them at home to retain and pass on to future generations.

Paper has so many possible applications that it's hard to name them all.

If you are a bookworm, you can create beautiful bouquets out of the pages of your favourite books.

Rather than spending money on fresh flowers, you can save money by making your own paper flowers with this easy DIY project.

A classic parasol will never go out of style.

A paper parasol in any colour will do if your wedding isn't being held in a historically significant area.

Beautiful and photogenic, ribbon flowers are a joy to make.

Ribbon wands, which are becoming increasingly common as wedding favours, may also be a delightful addition to the big day for the bride and husband.

A seashell bouquet is a beautiful addition to a beach or destination wedding.

The bouquet will have a more polished look if jewellery is added to it.

If you're looking for a sophisticated tribute to the greats, try this bouquet of sheet music.

Having the bride carry a teapot in place of a bouquet is one way to add a touch of class and tradition to a modern wedding.

A flower necklace can be a lovely alternative to a bouquet, depending on the size and shape of the flowers used.

This vibrant work of art is perfect for the crafty bride and is guaranteed to be a talking point at the party.
Including your siblings is the perfect way to start choosing your bridesmaids and groomsmen. If they're much younger, you may prefer to have them serve as ushers or junior attendants, but if they're close to your age, definitely give them the full-blown honour.
Bridesmaids are always expected to pay for their own outfits. The bride decides what her wedding party will wear, and they pay for it. If you accept the invitation to be a bridesmaid in the U.S., this expense is something you should be prepared for.
On average, brides have between three and five bridesmaids. Some have way, way more than that; others forgo the bridal party altogether. If you're considering going above average (six bridesmaids or more), make sure you take into consideration the effect that this will have on the rest of your wedding.
Your hairstylist should begin working on the wedding party first, while the makeup artist should get started on the bride. Ensure the photographer arrives at least one hour before the bride is ready to start the ceremony.
They will be able to capture candid moments of the bride getting ready for the big day, such as when she is putting on her final swipe of lipstick or when she is pinning a flower to her hair.
The best rule is to ask your friends and family members to be your bridesmaids anywhere between a year to eight months before your wedding. That will give them enough time to plan the bachelorette party and get their dresses. Any less time may not be enough for them to be able to commit.