The best advice for finding the ideal location for your ideal wedding may be found in this post. Read on for some helpful information whether you're just getting started with wedding planning or have been looking for locations for months.
Select A Wedding Location That Supports Your Vision.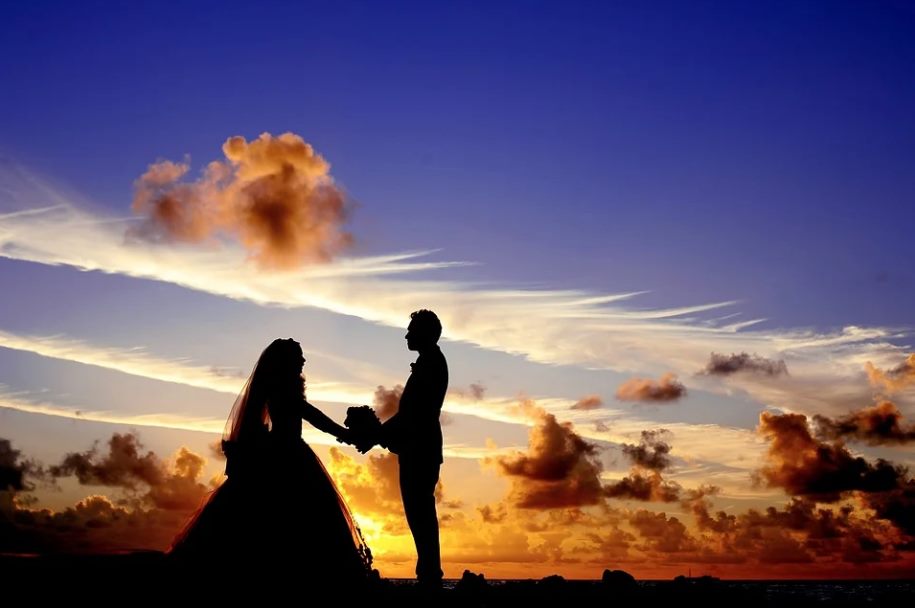 It's possible that you have no idea what you're looking for, but most engaged couples start their search with some concept of how they envision their wedding day.
You could have always pictured a wedding in the woods, or perhaps you'd rather celebrate your special day in a hip urban warehouse. To each their own.
This is something to keep in mind before you start looking for a wedding venue, whether you're having a traditional ceremony in a local tipi, an environmentally conscious ceremony, a ceremony in a castle, or a ceremony in a faraway location.
Then, you may create a shortlist of potential wedding locations that work with your concept by eliminating those that aren't a good fit right away.
Pick A Location That Works For Everyone
You can get married anywhere in the world, but there are some things to think about before settling on a specific spot.
Is it possible for everyone you want to invite to get there? Can out-of-towners find a place to stay? Where can guests fly into if they aren't driving?
And they are only a few considerations for your visitors. It is important to think about your vendors and how the wedding location can affect them. When choosing where to have your wedding, keep in mind how your guests will feel there. Consider the locations most of your guests will be coming from when you decide where to put your business.
The wedding industry is dominated by hotels and country clubs, which offer standard wedding packages and are therefore quite experienced at hosting such events. There are, however, a wide variety of other settings as well, including restaurants, pubs, boats, and warehouses in addition to the more common art galleries, museums, and theatres. Also, you shouldn't restrict yourself to the obvious choices; there may be some hidden treasures that are well worth the search. Some of the more unusual places to hold a wedding are also very accommodating.
Marquee weddings offer the most freedom in terms of design, but come with the added expense of renting tables, chairs, lighting, flooring, and more to fill the blank slate that is a marquee.
Verify Any Live Music Restrictions At The Venue
Do you think it's crucial to have live music at your wedding? Have you fantasised about hiring an excellent wedding band to rock the night? If that's the case, you should find out as early as possible if there are any rules about who can play at the wedding.
A "sound limiter" can be found in some reception halls, limiting the maximum volume that can be played.
While there are many bands available who won't be too affected by a sound limiter, it's still useful to have this knowledge before casting a wide net for musicians.
Before signing the dotted line, you should ask the wedding venue if there are any noise limits.
Prioritise Availability
Whether or whether you have a specific wedding date in mind is a key factor here. You should prioritise the available wedding locations when making your selection.
It's a common trend among the couples we work with when they're looking for wedding entertainment. They put off making reservations until the last minute, which forces them to accept a less desirable option when their first pick is no longer available.
The most in-demand musicians and DJs for weddings are often scheduled up to a decade in advance. The same holds true for wedding venues; it might be a bitter pill to swallow if the location of your dreams is unavailable on your big day.
The most important thing is to set a date that is reasonable if you desire that ideal location. The greater your adaptability, the better. That's one of the options. Though a June wedding on a Saturday was probably your first choice, you should also consider other seasons.
One of the advantages of a weekday wedding over a weekend wedding is that you are more likely to book your prefered wedding venue. Wedding venues and vendors are more readily available throughout the week than on weekends.
More Than Once Visits To Wedding Venues
Just don't wait around; we warned you that popular wedding locations fill up well in advance. The wedding planning process will go more smoothly if you have some certainty about some details.
This piece of advice works best if your wedding venue is close by, but even if it is, it doesn't hurt to go back and double-check.
At this time, you'll have a much better idea of what you're doing, and more crucially, you'll have visited various wedding locations to use as a point of comparison.
Be Mindful Of Your Budget
There is no other decision in wedding planning that will need such a large financial outlay on your part. You should know how much of your wedding budget can be allocated to venue costs before making a final decision. One of the most common wedding budget blunders is to not create a budget at all. If you make this mistake at the outset, it will make the rest of your wedding preparation that much more challenging.
Make sure you have enough money left over after paying for your wedding venue to personalise the day as much as possible. Prior to booking a wedding venue, you should have a firm grasp on your financial goals, specifically how much you can afford to spend on the location (whilst ensuring you have sufficient budget left for your other wedding suppliers).
The cost of a venue can rise if it is operated on a "dry-hire" basis, meaning that you must bring in your own linens, dishes, glasses, and furniture. While the prices of others may appear higher at first glance, they may actually include much more (though you may still need to source your dinnerware to achieve the aesthetic you want and tie in with the overall styling of the event).
Things like corkage or sound/lighting, etc., can also have a significant impact on cost, so it's vital to know your budget beforehand and look over the specifics of each venue's offering to see what is and isn't included in the price.
Know Your Guest Counts
There are a variety of options for hosting events of varying sizes and quantities of guests. You'll need a rough headcount of your expected guest list before you can choose a wedding location or even start looking.
You could end up wasting time scouting out cute little places that don't have adequate room for your visitors if you end up deciding on one of those. The number of your wedding party and the venue you select are two very crucial considerations.
In today's era, it's common practice for venues to list their maximum guest capacity online. This allows you to begin vetting potential destinations to see whether they are too large or little to merit your time.
Make It Clear What Is Included.
You should have a long list of inquiries for your wedding venue before making a reservation. What's included and what isn't is the crux of the majority of these questions. You don't want to be taken by surprise afterwards.
If you really want to express yourself, you may need a blank space. Perhaps you'd rather have it already styled. Do you need to bring in your own workers or do you have a team at the site to help you out? Is it possible to reserve the entire space for your event? Can you bring in your own vendors, or are you just allowed to use those on the venue's approved list?
The appropriate venue choice relies on your complete and total comprehension of all of the above.
Look At Actual Weddings In The Venue Of Your Dreams
Examine real-life examples, such as photographs, films, and wedding blogs, that highlight locations you're considering. It might be useful if you also checked out online media, such as reviews, that pertain to your location.
If you're having trouble visualising your own wedding day amidst all the commotion of preparing, this might be a terrific way to get a feel for the site. Finding suppliers who are familiar with the venue and come highly recommended can also make planning your wedding easier.
Once you have a shortlist of potential locations, you may begin touring them. Expect this to be the most time-consuming aspect of your wedding preparations, and plan for some very busy weekends ahead of time.
Check the accessibility of the venue, the quality of the restrooms, the temperature control, the availability of electrical outlets for your band, speeches, DJ, and ceremony music, and other small issues before committing to a location.
Please also tell me about the typical flow of their wedding day and how they coordinate everything with the venue. How receptive are they to your suggestions and how pliable are they with regard to deadlines? If that schedule doesn't fit your needs, you can discuss how you'd like the days and rooms to be used.
Consider What You Both Want.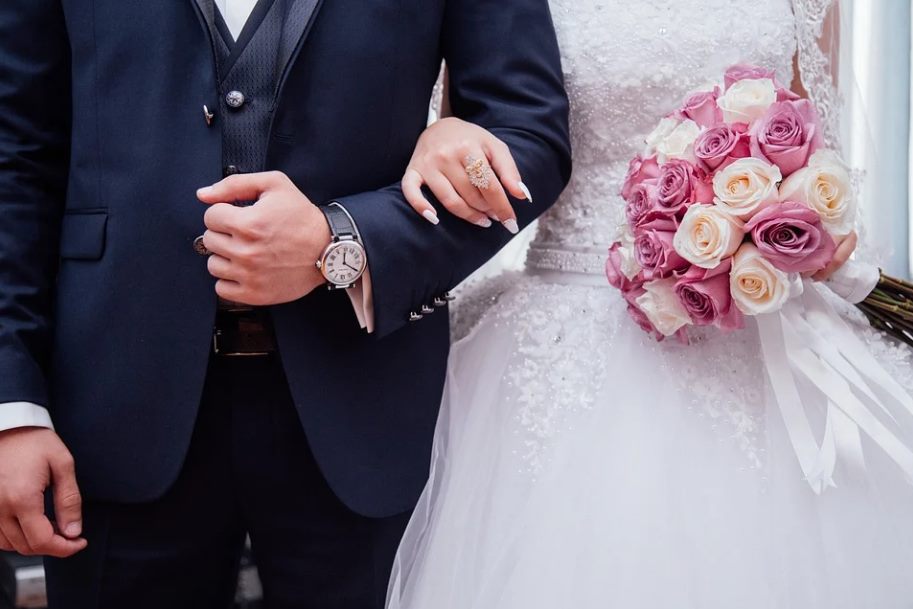 Your wedding site should be as unique as the two of you are on your special day. Make an effort to select a location that satisfies both of your preferences. Make sure the venue is perfect for the two of you, whether it's a chic city apartment, a sandy beach, or a stately manor like Elmore Court.
Stick To Your Budget
We realise this is not the most romantic piece of advice, but hear us out. Also, even with a limited budget, we guarantee that you will be able to select a stunning location! Therefore, you and your partner should get down and discuss your budget for the venue at an early stage. Seeking a jumping-off point? The Money Calculator in your Bridebook may help you determine how much of your wedding budget will go towards the venue.
Consider The Best Locations.
Choosing a venue for your wedding is a major life event. It's possible that you and your spouse have people who care about them all over the country (and maybe the world!). Therefore, it is crucial to select an accessible venue if you want as many people as possible to join you. If you have guests coming from far away, don't forget to arrange for their transportation. Consider how far your older relatives would have to travel if they were able to join you.
Consider How Much Space You Require.
To what extent does your guest list extend? What people have you put on your "A-Team," and who could you live without? Which do you prefer: a gathering of 300 people, or just you, your significant other, and ten close friends? Picking the right location requires considering both the expected turnout and the activities you hope to implement on the big day. If you've engaged a ten-piece band, you don't want them and hundreds of other guests to be squashed into a little room. On the other hand, you probably don't want to scatter fifteen people all over a huge room, either.
Consider The Lighting.
The lighting at a wedding is one of the most underrated but most crucial parts of the event. After all, it would be foolish to spend millions on a stunning location if no one was present to appreciate it. The lighting at your wedding location should complement the room and fit in with the overall aesthetic you're going for. Our number one piece of advice, unless you're planning on glowing at a black tie wedding, is to avoid fluorescent and ultraviolet illumination at all costs. And if it doesn't work, look into making your own lighting.
Pay Attention To Suggestions
That everything goes off without a hitch from morning to night is your top priority on your special day. Learn as much as you can. Getting five-star service at any place requires doing some research beforehand.
Make A List Of Essentials.
Make sure to take some time to sit down and make an absolutes list with your partner. You and your future spouse can't possibly get married without these essentials. If the venue you're interested in can't accommodate your prefered caterer, then you should look elsewhere. However, if you think an ice sculpture would be perfect for your event and they're prepared to help make it a reality, you may have discovered your ideal location.
Keep An Open Mind
There are some places you just won't like, but you never know when you might stumble onto a gem. Try not to close off your options just because you believe you know what you want. If you take a look at our directory, you could be taken aback by what you find and how it makes you feel. Have you ever thought about tying the knot in a riverside cabin, zoo, or in a lovely Picturehouse?
Visit More Than Once
This is too important for us to overstate. You should always visit the most promising venues twice or thrice before making a final choice. Consequently, there will be no need to hurry to put pen to paper. Instead, take your time, as the venue you pick will have a domino effect on all of your other decisions.
Wait For "The Feeling"!
The only way to truly understand this is to experience it for yourself. Like getting butterflies, They guess. When you walk into a space and realise it is ideal, that's the moment. You can picture yourself in your wedding dress, making your way down the aisle to your loved ones. That's "it," the sensation we're referring to. Moreover, this indicates that you have located an appropriate location.
Conclusion
Here are some pointers to help you pick the perfect spot to exchange your vows, whether you're planning a traditional ceremony in a local tipi, an environmentally conscious ceremony, or a wedding in a castle. Future brides should enquire if there are restrictions on wedding music. Some conference rooms have a "sound limiter" that controls the loudness of the space. Booking the most popular bands and DJs might take up to ten years in advance. It's important to know how much of your wedding budget can be spent on the venue before making a final choice.
Venue prices may increase if they are "dry-hire," or require you to provide your own linens and other amenities. When you have narrowed down the list of possible venues, it's time to start checking them out. Look through actual wedding photos, videos, and blogs to get a feel for the event. It's important to pick a location that suits the two of you, whether it's a sleek downtown loft, a picturesque beach, or a grand old house. You may still have a beautiful wedding even on a tight budget.
When deciding on a venue, it's important to think about both the number of people you're expecting and the kinds of things you want to do there. The lighting at a wedding is extremely important but often overlooked. Finding the perfect ring is only the first step in planning the wedding. The location of the ceremony is one of the first choices you'll need to make. Read on for some expert recommendations on where to hold your wedding if you can't make up your mind.
Content Summary
If you're having trouble deciding on a wedding venue, this piece might have the answers you're looking for.

It's important to pick a wedding venue that fits your aesthetic.

Get Together Somewhere Convenient for Everyone

You and your future spouse have the option of getting married almost anywhere in the world.

The wedding site can have a significant impact on your vendors, so it's crucial to keep that in mind.

Think about how your guests will react to the location you choose for your wedding.

When choosing a location for your business, think about where the majority of your customers will be coming from.

Interestingly, some of the most out-of-the-ordinary venues for weddings are also among the most accommodating.

In that scenario, it's best to find out as soon as possible if there are restrictions on the types of musicians who are welcome to perform at the wedding.

Be sure to enquire about any noise restrictions at the reception site before signing the dotted line.

Promote Availability Above All Else

Important considerations include whether or not you have already set a wedding date.

When making your choice, you should think about the available wedding venues first.

Popular wedding bands and DJs may be booked as far in advance as ten years in advance.

It might be a tough pill to swallow if your ideal wedding venue is booked on your big day.

If you really want that perfect spot, the most crucial thing is to settle on a realistic date.

It's a plus if you can easily adjust to new situations.

That's a choice among many others.

Booking your prefered wedding venue is easier during the week than on the weekend, so that's one benefit of having a weekday wedding.

If you know for sure how some things will play out, wedding planning will go more smoothly.

It's important to know how much of your wedding budget can be spent on the venue before making a final choice.

Not making a budget is one of the most common mistakes people make while planning a wedding.

After covering the cost of the ceremony and reception location, you should have enough money left over to add your own special touches to the big day.

Make sure you know your budget restrictions before looking at wedding venues (whilst ensuring you have sufficient budget left for your other wedding suppliers).

Different alternatives exist for accommodating gatherings with varied numbers of guests.

The number of guests you're anticipating will be helpful while searching for a wedding venue.

Both the size of your wedding party and the location you choose are major factors.

Before you book your wedding venue, you should compile a comprehensive list of questions.

You should choose a place based on how well you understand the preceding information.

Planning a wedding can be simplified by hiring vendors who are familiar with the location and come with glowing recommendations.

When you have narrowed down the list of possible venues, it's time to start checking them out.

As such, you should anticipate this to be the most time-consuming part of your wedding preparations and should prepare for some very busy weekends in advance.

Before deciding on a venue, make sure you've thought about logistics like getting there, the quality of the restrooms, the temperature control, and the number of available electrical outlets for your band, speeches, DJ, and ceremony music.

The setting of your wedding should be as personal and unique as the two of you are on that day.

We also promise that you can choose a beautiful site even if you are on a tight budget.

As a result, you and your significant other should sit down and talk about your venue budget right away.

You can estimate how much of your wedding budget will go towards the venue using the Money Calculator in your Bride book.

Choosing the location of your wedding is a momentous occasion.

Therefore, if you want as many people as possible to attend, it is essential to pick a convenient location.

When deciding on a venue, it's important to think about how many people you're expecting and what sorts of things you want to do for the event.

Think About The Lights.

The lighting at your wedding venue should enhance the space and reflect your desired mood and atmosphere.

Create a must-haves checklist.

Taking the time to sit down and establish a list of hard and fast rules for your relationship is crucial.

If the caterer of your choice is not accepted by the location of your choice, you should search elsewhere.

You shouldn't rule out anything just because you have a firm idea of what you want.

Instead, take your time, as your choice of location will have far-reaching consequences.

Imagine yourself in your wedding gown, walking down the aisle towards your loved ones.
Location. Location is one of the crucial things to consider while choosing a wedding venue. A large number of guests come to attend the marriage ceremony. Moreover, all of your guests come from different locations.
A general rule is to try and book your venue a year to nine months before your wedding. If your dates aren't very flexible, you may want to start looking a little over a year in advance. It can take a couple of months to find the right wedding venue, so leave enough time for this process.
On average, a wedding planner costs $1,800 for a range of service packages. Higher-end estimates are over $4,000, while low ranges with minimal assistance can run several hundred dollars. In addition, some wedding planners offer different levels of coordination to match both your budget and desired level of service.
No matter what size wedding or wedding budget you're working with, you can expect your wedding venue to include: an area for the ceremony, an audience space, and two separate lounge spaces for both sides of the wedding party to get ready.
The location of a ceremony can make or break the whole event; hence, the need to dedicate enough resources to get the best one. A wedding venue has to meet the requirements of a particular event.