This blog post will provide you with some top tips on choosing the perfect venue for your dream wedding. So, whether you're just starting to plan your wedding or searching for venues for months, read on for some valuable advice!
Location. Location is one of the crucial things to consider while choosing a wedding venue. A large number of guests come to attend the marriage ceremony. Moreover, all of your guests come from different locations.
A general rule is to try and book your venue a year to nine months before your wedding. If your dates aren't very flexible, you may want to start looking a little over a year in advance. It can take a couple of months to find the right wedding venue, so leave enough time for this process.
On average, a wedding planner costs $1,800 for a range of service packages. Higher-end estimates are over $4,000, while low ranges with minimal assistance can run several hundred dollars. In addition, some wedding planners offer different levels of coordination to match both your budget and desired level of service.
No matter what size wedding or wedding budget you're working with, you can expect your wedding venue to include: an area for the ceremony, an audience space, and two separate lounge spaces for both sides of the wedding party to get ready.
The location of a ceremony can make or break the whole event; hence, the need to dedicate enough resources to get the best one. A wedding venue has to meet the requirements of a particular event.
Choose A Wedding Venue That Fits Your Vision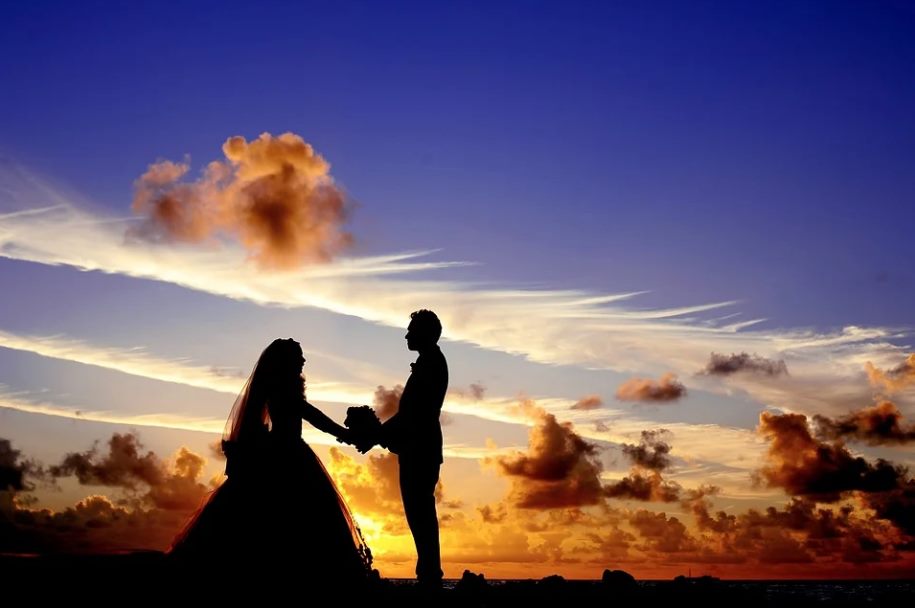 You might have no idea what you're looking for, but most couples begin their journey with at least a vague idea of how they want their wedding to look.
For example, you might have always imagined an outdoor woodland wedding, or maybe you're more aligned to partying the night away in a cool modern city warehouse. Whatever it is, you do you.
Whether you choose a local tipi wedding, an eco-friendly wedding, a castle wedding, or a destination wedding, get this in your head before you begin your wedding venue search.
It will help you eliminate venues that aren't quite right from the get-go, allowing you to make a shortlist of those wedding venues that fit your theme.
Pick A Location That Works For Everyone
Choosing where in the world you get married is ultimately up to you, but you have to consider a few things before making that final decision on your wedding venue location.
Can all your desired guests get there easily enough? Is there somewhere for guests who have travelled a long way to stay? Is there an airport nearby if you are flying guests over?
And that are just a few things to think about for your guests. It would be best to consider your suppliers and how your wedding location affects them.
Think about your overall guest experience when choosing a wedding venue location. A good way of judging your location is by thinking about where most of your guests will be travelling from.
Traditional venues such as hotels and country houses dominate the wedding market, and with their set packages, they are well-rehearsed at holding weddings. There are, however, also a host of non-traditional venues out there: from art galleries, museums and theatres to restaurants, pubs, boats and warehouses. In addition, some real hidden gems can be worth the extra effort to find, so don't limit your options to all the usual suspects. Often these quirkier venues offer a lot more flexibility, as they are not so set in their wedding ways.
You also have the option of having a marquee wedding, which gives you ultimate flexibility in terms of décor and styling but bears it is a blank canvas, so everything from tables and chairs to lighting, flooring and more will need to be hired in.
Check If The Venue Has Any Live Music Restrictions
How important is live music to you on your wedding day? Have you dreamed of hiring an awesome wedding band to rock the night?
If so, you need to know well ahead of time if the venue has any restrictions that could affect your choice of wedding musicians.
Some wedding venues will have a 'sound limiter' installed, which restricts the decibel limit in the room.
Whilst there are many sound limiter-friendly bands out there, it pays to know this information before you start trying to hire musicians.
Most wedding venues will be upfront and tell you about noise restrictions before signing on the dotted line, but you should ask.
Prioritise Availability
This one depends on whether you have the desired wedding date in mind.
When looking at potential wedding venues, you need to prioritise those available.
We see it all the time when couples are hiring wedding entertainment. They leave it too late to book and end up having to settle for less because their first choice wasn't available.
The best wedding entertainers and musicians get booked up years in advance. The same goes for wedding venues, and it can be a tough pill to swallow if your dream venue isn't available on your wedding date!
The best tip here is to be realistic about your date if you want that dream venue.
The more flexible you are, the better. The possibilities are. You might have had your heart set on having a Saturday wedding in June, but have you thought about having your wedding in one of the other seasons?
Getting your ideal wedding venue is also one of the reasons to choose a weekday wedding over a weekend. Weekday weddings give you more choices of not just wedding venues but also wedding suppliers.
Visit Wedding Venues More Than Once
We just said that wedding venues get booked up years in advance and that you shouldn't hang around.
But, it would be best if you were sure about some parts of your wedding planning.
This tip is much easier if your wedding venue is local, but if you think you've found "the one", it doesn't hurt to go back one more time to make sure.
This point'll get way more clue you up, and most importantly, you'll have other wedding venues you've visited to compare it to!
Be Mindful Of Your Budget
It is the biggest financial commitment you will make for wedding planning decisions.
Before pulling the trigger and choosing a wedding venue, you need to know your entire wedding budget and how much you can allocate to wedding venue hire.
Not having a budget at all is one of the biggest wedding budget mistakes couples make, and you'll make your wedding planning much more difficult going forward if you make a budget faux pas this early on!
Be comfortable with how much your spending on your chosen wedding venue, and make sure you have enough leftover to shape your big day just how you want it.
First and foremost, you need to be clear on your budget – how much you want to spend overall and how much of that you can then afford to allocate to your wedding venue (whilst ensuring you have sufficient budget left for your other wedding suppliers).
When it comes to costs, some venues are run on a dry-hire basis, and you will need to hire in things like table linen, crockery, glassware, tables and chairs, which will add to the cost. Others, whilst perhaps initially appearing more expensive, might have much more included within the price (though you may still want to source your tableware, anyway, to create the look you're after and tie in with the overall styling wedding).
Things like corkage or sound/lighting etc. can also have a huge impact on price, so it's important to be clear on your budget from the outset and go through the details of each venue's offering carefully to find out what is/isn't included for the price.
Know Your Guest Numbers
Different venues cater to different capacities and guest numbers.
Before you choose your wedding venue or begin your venue hunt, you need to know how many guests you intend to have.
You might waste your time looking at small intimate venues, only to realise that you will not have enough space for guests all along.
The size of your wedding is really important, and you should choose a venue that suits you.
Many venues publish their capacity on their websites. It means you can start filtering out those too big or small before you spend your time visiting.
Be Clear On What's Included
There are loads of questions that you should be asking your wedding venue before booking.
Most of them boil down to what's included and what isn't.
You don't want any surprises down the line.
You might want a completely blank canvas of a venue so you can do your thing. Or maybe, you'd prefer it pre-styled.
Does the venue provide venue staff, or is it hire only? Can you have exclusive hire of the venue? Are you allowed to bring in external suppliers, or do you have to choose from the venue's supplier list?
Understanding all this and having it crystal clear is key to making sure you make the right decision on your venue.
Look At Real Weddings From Your Dream Venue
Look at real wedding photography, videos, and real wedding blogs featuring potential venues on your shortlist.
It would help if you also were looking at reviews and other media on the internet surrounding your venue.
It can give you a great idea of what the venue is really like on a wedding day and allow you to visualise your own if you feel lost in all the excitement of wedding planning!
It can also help you find recommended suppliers who have provided their services at the venue before, making sourcing wedding suppliers a much easier task for your big day.
Once you've drawn up a shortlist of suitable venues, you can start visiting them in person. Be prepared for this part of your wedding planning to take the most time – you may find yourselves with some very jam-packed weekends for a while!
When visiting venues pay attention to the little details, like routes your guests will take, what the bathrooms are like, whether there's ample heating/air conditioning and where the power sockets are for your band/speeches / DJ / ceremony music.
Also, please discuss how they normally orchestrate their wedding days with the venue. Are they open to your ideas and flexible with timings, or are they rigid in how things have always been done? If it doesn't work for you, chat about how you envisage the flow of the day and the use of the rooms.
Think About What You Both Want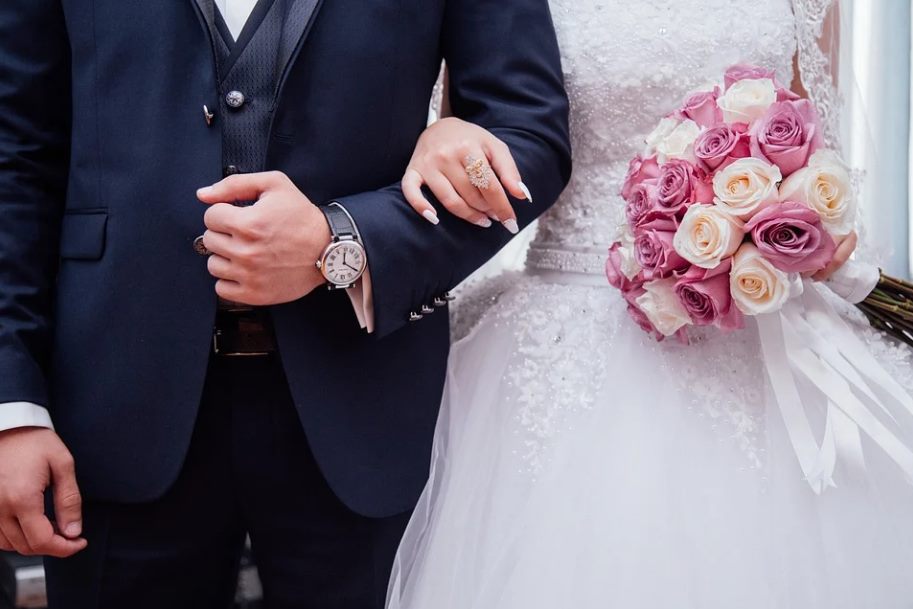 This day is about you and your partner, and your venue should reflect that! So work together to find a venue that suits both of your tastes. Whether you choose a modern loft, a beach wedding or a grand country house (like Elmore Court, below!), make sure it's what you both want.
Stick To Your Budget
We know it's not our most romantic advice – but it is important. And we promise you can find a gorgeous venue, even on the tightest of budgets! So sit down with your partner and work out how much you want to spend on your venue early on to know what you're working with. Need somewhere to start? Your Bridebook has a handy Budget Calculator that will let you know how much your budget will spend on your venue.
Consider What Locations Work Best.
Where you get married is one of your most important decisions. Between you and your partner, there are likely friends and family spread out across the country (or even the globe!) so choosing the right location is key to ensuring as many people can attend. Keep travel connections in mind if you've got people coming from far and wide. If you have elderly relatives you'd love to be there, think about how far they can reasonably travel too.
Think About How Much Space You Need
How long is your guest list? Who's on your A-List, and who could you do without? Do you want 300 people in attendance, or would you rather have you, your partner and ten close friends? Thinking about how many people will be there and what you want to happen on the day is key to picking the right venue. You don't want hundreds of people crammed into a space too small for them and the ten-piece band you've booked. But you also don't want fifteen people spread out across an enormous hall.
Keep Lighting In Mind.
One of the most frequently overlooked elements of any wedding day is the lighting – but we can't stress how important it is. After all, there's no point in spending thousands on a gorgeous venue if no one can see it! So check out what lighting packages the venue offers and whether they will complement the space and work with your wedding theme. If you want a few pointers, our top tip would always be to stay well away from fluorescent and ultraviolet lighting (unless you glow at a dark wedding, of course!). And if all else fails, explore options for creating your lighting.
Listen To Recommendations
On your big day, the number one thing you'll want is for things to run smoothly from dawn until dusk. So do your research! Read reviews and get recommendations from potential venues to ensure you get five-star service.
Make A List Of Must-Haves.
Sit down with your partner and write a list of non-negotiables. These are your must-haves, the things you and your partner absolutely can't do without on your wedding day. If you have your heart set on a particular caterer and a venue can't accommodate that, they're out. On the other hand, if you decide an ice sculpture is just the thing and they're willing to make that happen, you might just have found your dream venue!
Keep An Open Mind
You won't love every venue – but it might be the venue you least expect that takes your breath away! Even if you think you know what you want, try to open your mind to new ideas, themes and locations. You might be surprised at what you find in our directory and how you feel when visiting it. Have you ever thought about tying the knot in a riverside cabin, zoo, or in a gorgeous Picturehouse?
Visit More Than Once
We can't stress this enough. Always go and see your top venue choices at least two or three times before deciding. Then, there's no rush to sign on the dotted line. Instead, take your time because your choice of venue affects every other choice you'll make.
Wait For "The Feeling"!
Okay, so this is something you'll only know when you feel it. It's a bit like getting butterflies. It's the moment you step inside a venue and know it's perfect. You can see yourself walking down the aisle; you can see yourself surrounded by your loved ones. That's "the feeling" we're talking about! And it means you've found your venue.
Conclusion
Congratulations on your engagement! Now that you've picked out the perfect ring, it's time to start thinking about wedding planning. Of course, one of the first decisions you'll need to make is where to have your big day. If you're unsure where to start, don't worry – we've got you covered. Here are our top tips for choosing your dream wedding venue. We hope they help make this exciting process easier for you. Thanks for reading.