You've definitely heard the old adage about how a bride needs to have "something old, something new, something borrowed, and something blue" on her wedding day. Originally meant to bring the newlyweds luck, the phrase has its roots in an old English tradition. When it comes to wedlock, every culture has its own set of norms and beliefs that must be adhered to. A small selection from all over the globe is as follows.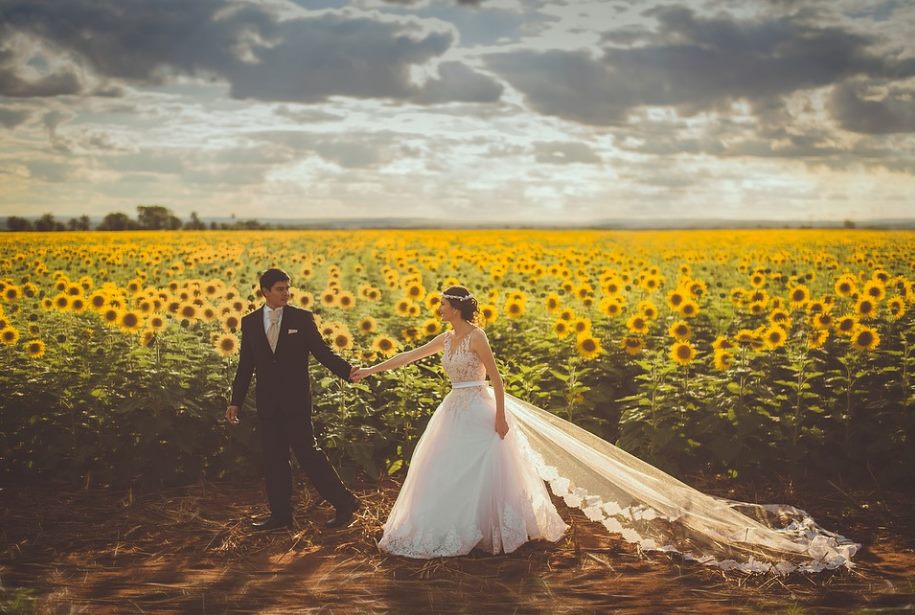 Confetti From Italy
Italians were the ones who first employed this now-common custom. Instead of throwing rice or paper, guests traditionally threw sugared almonds or other candies at the bride and husband as they walked down the aisle.
Carrying Two Bouquets In Mexico
The Mexican bride traditionally carries not one but two bouquets to the ceremony: one for herself and one as an offering to the Virgin Mary.
Sake Sharing Ceremony In Japan
Sake is traditionally served at Japanese weddings, and the bride, groom, and the couple's parents all take three sips. The purpose of this ritual is to strengthen family ties.
Releasing Two Doves In The Philippines
Two doves are traditionally released at a Filipino wedding, symbolising the couple's hope for a life filled with love, harmony, and peace. What a lovely and meaningful act.
"Blackening" In Scotland
Taking the bride outside and covering her in dirt, flour, eggs, milk, or whatever else can be found is a tradition in Scotland that demonstrates the country's naughty sense of humour and is meant to make her feel more at ease during her wedding.
Planting A Tree In Czech Republic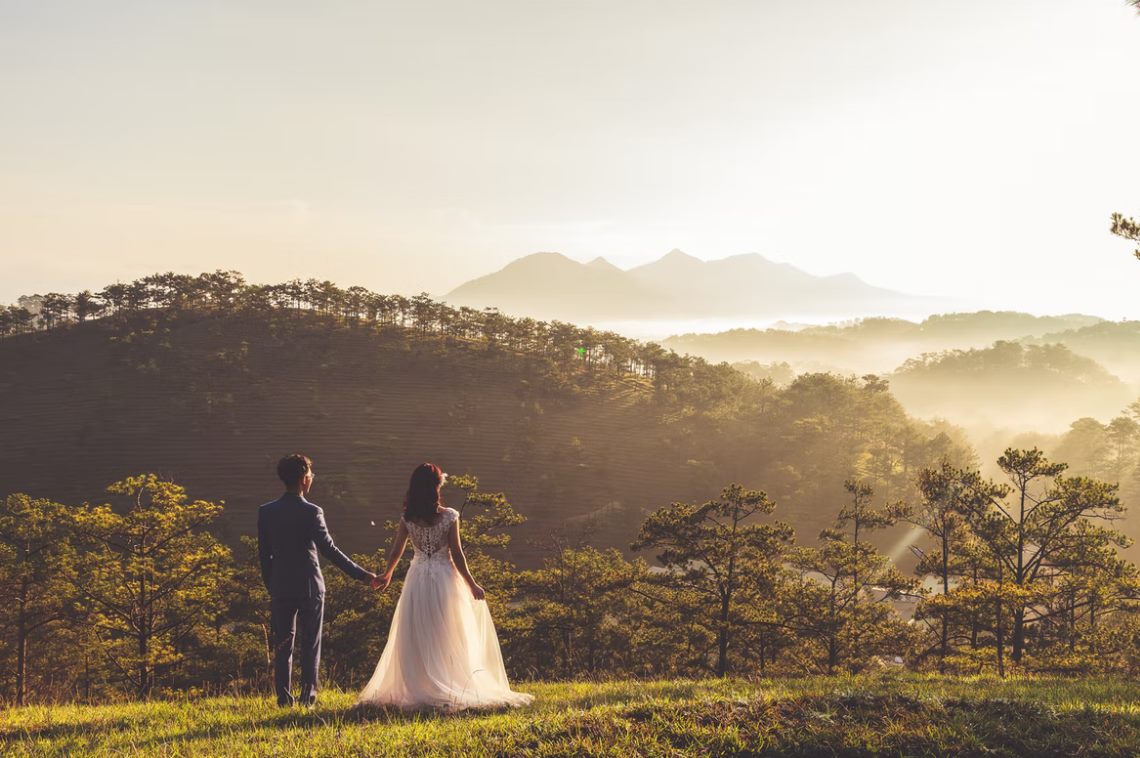 Traditional Czech wedding decorations include a tree planted in the bride's garden by visitors. Bows and eggshells will soon adorn the tree in a gesture meant to wish the bride a long and fruitful life.
The Money Dance In Poland
In Poland, the bride is expected to dance briefly with each visitor and receive money from them as a form of payment. In Greece, for example, the cash is attached to the bride's garment, while similar customs exist in other nations as well.
Here at Vogue Ballroom, we have an appreciation for all different kinds of traditions and weddings. Call us up to book in a consultation or chat about or wedding packages, and have your wedding at a beautiful Melbourne wedding venue.
Conclusion
It is important to respect the values and customs of one's host culture. The Mexican bride brings not one but two bouquets to the ceremony. At a wedding ceremony in the Philippines, the newlyweds usually release two doves. The bride will dance for a few minutes with each guest in exchange for cash.
Content Summary
A bride should wear "something old, something new, something borrowed, and something blue" on her wedding day, as the traditional adage goes.

Each civilisation has its own marriage standards that must be followed.

Here is a short sampling from all over the world.

Italian Confetti This widespread practise was pioneered by the Italians.

Czech Republic Tree Planting Project A tree is planted in the bride's garden by guests as part of the traditional Czech wedding decorating.

Poland's Wealthy Dance with Money Guests at a Polish wedding typically give the bride money in exchange for a quick dance.

The money is traditionally sewn into the bride's dress in Greece, and this practise is common in many other countries.
The tradition of smashing wheat cakes over the bride's head to ensure her fertility and piling them as high as possible as a symbol of good fortune is the origin of the modern wedding cake.
Tossing the Garter This custom was first practised in the United Kingdom and France. In the past, it was common for wedding guests to try to steal a swatch of the bride's dress as a symbol of good fortune, leaving the bride anxious and on edge throughout the entire ceremony.
Arranged weddings, which include this custom, have been around for a long time. Once engaged, the husband would not be allowed to see his bride until the wedding day. This is because there was a potential he might not consent to marry her if he didn't find her attractive.
The anniversary dance, often known as the bouquet dance, is another enjoyable dancing-related custom (and substitute for the bouquet toss). Again, all the married couples are beckoned to the dance floor as a slow love song is played.
The tradition of providing guests with mementoes to commemorate special occasions dates back centuries. These days, many newlyweds opt to shower their guests with five sugared almonds, each representing health, riches, fertility, happiness, and longevity.