A wedding site is a must, even if almost everything else, such as the bride's dress, the groom's suit, the flowers, and the wedding cake, can be omitted. After all, you need a location for the festivities to be enjoyed by your loved ones.
However, settling on the ideal location might be challenging. You can have your wedding or event in a variety of beautiful settings, such as a barn, a ballroom, a restaurant, a secluded beach, or even a calm length of the beach. We consulted with some pros in the wedding planning industry to get their advice on where to look for the perfect wedding location.
Whether you choose a beach for a relaxed celebration or a grand ballroom for a more formal affair, the setting you choose will have a significant impact on the overall atmosphere of the event. There are a number of factors to consider and decisions to make when deciding on a wedding site. Is it going to be a big wedding or an intimate one? Where shall we meet, outside or inside? Which would you rather have: a rustic cabin or a glitzy nightclub? The first step in finding the perfect wedding venue is settling on the fundamentals of your big day with your future spouse.
The wedding location, the amount of guests you may invite, and the decor all depend on the venue you choose. There are a lot of potential locations to choose from for your wedding, so you should set aside a sizeable chunk of your time and money to do some serious research and select the perfect one. There is accommodation out there, from manor mansions to freestanding tipis, to accommodate every type of couple; all you have to do is look.
Vogue Ballroom has proven itself to be an iconic wedding venue and function centre in Melbourne. Book today so you don't miss out.
Learn the Ins and Outs of Wedding Venue Selection

Pick a General Site for Your Wedding
Traditional marriages throughout our parents' and grandparents' eras took place in the bride's hometown. Today's bride and groom have the freedom to choose the location of their wedding, whether it be in one of their hometowns, the city where they presently reside, a favourite vacation area, or a far-flung dream location. While there are advantages to having a wedding near one's hometown (convenience! ), there are also advantages to having a wedding at a more exotic location. First and foremost, you should decide on the geographical area where your event will take place, since this choice will have a significant impact on everything from your budget to the availability of potential venues.
Formulate a Spending Plan
Determining the maximum amount of money you are willing to spend on a wedding location is among the most crucial steps in the process. About 50% of your wedding expenditure will go towards the venue and food. Most couples spend between A$4,300 and A$17,000 (on average, that's A$8,700) on the venue. Location is a big factor in wedding costs; renting a venue in a major city will certainly be more expensive than renting a venue in a more rural region. It is recommended that you discuss a total budget for the wedding with your partner and any family members or friends who may be helping financially, and then divide that sum in half to decide how much money you have to spend on the venue and the food.
Calculate a Rough Headcount of Expected Attendees
The maximum number of attendees that can be accommodated at any given wedding venue is always specified. Since this number is typically fixed, you'll have to have a solid idea of how many people will be attending before you choose a venue. The difference between a space that can host 75 people and one that can handle 500 is significant. Don't make up a number of expected attendees. To avoid any unpleasant shocks, it's a good idea to sit down with your spouse and their family and make a list. Don't be infatuated with a wedding venue that can only hold 200 guests and then find out you've invited 350 people.
Assess What's Most Important to You
Once you know where you want to have the event, how much money you have to spend, and how many people are invited, you can begin to imagine your ideal setting. Take a seat next to your partner and each of you think of three amenities that would make your ideal setting perfect. Some must-haves could include an outside area for the ceremony, on-site caterers, and a rustic vibe. Maybe you want a venue that's close to your guests, welcomes your pets, and lets you bring in your own food. Options are limitless, and every couple has their own set of priorities.
Find a Few Dates That Work
When you choose a wedding location and reserve it, you are effectively "setting the date" for your wedding. There's a chance you have a specific wedding day in mind, or you might be open to some flexibility. How to select a wedding venue begins with settling on a few dates that are convenient for the bride, groom, and immediate family. Saying you'll get wedded "next fall" is a fantastic first step, but you should have more concrete dates in consideration before touring potential wedding halls. Some couples choose their wedding date depending on the availability of their prefered venue, but this isn't the best strategy. Instead, choose a range of potential dates before you begin your venue search.
Find Potential Locations on the Internet
Phew! Once you've worked out the specifics, you're ready to start considering wedding locations. You may learn a lot about local wedding venues by using a website, such as the pros and cons, prices, and experiences of other couples who have held their nuptials there. You may refine your search by selecting specific criteria like maximum capacity, availability, venue type, and extras like food, insurance, and more. We advise you to do some internet venue scouting with your significant other, and then work together to narrow down the options to a manageable number.
Vogue Ballroom is your ultimate Wedding Reception Venue to create your dream wedding.
Send Out Some Simple Inquiries to Several Locations
After selecting your top five potential locations, contact them individually to express your enthusiasm and ask any remaining questions. You and your date should double-check that the venue can accommodate you on the date you want, that they have enough space, and that they provide the services you both want. You can enquire about prices to make sure they fit your financial plan. This preliminary contact can also reveal whether or not the venue's staff is helpful and attentive. Remember that venues are probably pretty busy on the weekends with events, so a polite email within one relatively short timescale is encouraging.
Visit Your Favoured Places
How to pick a wedding venue? Seeing a few potential sites in person is a must. This is your chance to look around the venue in person and see if it feels like a good fit for your wedding. Even if it can be inconvenient to organise a site visit, it's crucial to ensure that the venue you choose perfectly suits your needs in person. You can talk to the event planner in person, find out more information, and check if you get along with the personnel.
Think About the Benefits and Drawbacks
It's a fantastic feeling if you find love with a place the first time you visit it. Don't feel rushed into signing anything during your first tour, though. It's wise to pause, visit potential locations, and go over your choices with your future spouse and, if you so choose, your families. Together, evaluate the benefits and drawbacks of each of the locations you visited. While you might have selected the ideal location for your wedding, your significant other might have some reservations. The wedding venue is something you and your spouse should be delighted with, even if you don't agree on everything else about the big day. If you need to visit a couple more places before you call it "the one," then by all means do so.
How Well Does Its Capacity Suit Your Needs?
The first stage in limiting down your wedding venue options is deciding whether you want a huge capacity wedding venue or if you would prefer a smaller and more personal wedding location. The budget and the satisfaction of your guests will be affected by the venue's size. A room that is too tiny for the number of guests will seem claustrophobic and uncomfortable, while a room that is too large may leave people feeling disoriented and unwelcome.
Create a preliminary headcount of expected attendees to quickly eliminate venues that are either too small or large. Always keep in mind that it's simple to forget how many people you will wind up inviting, and it's just as simple to end up with too many RSVPs for your venue.
It is difficult to visualise how a space will seem when it is not occupied. This is why it's important to see a location when it has been decorated for a wedding. If that isn't an option, ask to see photos; most places will have some sort of photo album or slideshow you may look through.
You can also get a sense of the room's capacity and how many people can sit comfortably in it by requesting a seating chart.
Is the Venue Available?
This is the single most crucial consideration for every wedding location. There are times, like the holidays or on special days like Valentine's Day, when public gardens and wedding halls fill up years in advance.
In the event that the marriage ceremony or reception location of your dreams is booked on the day of your nuptials, you will have to either reschedule your big day or go elsewhere. The best way to guarantee that your dream wedding venue will be available on your big day is to reserve it as soon as possible when you find it.
Is It Big Enough to Accommodate All of Your Guests?
When organising a wedding and reception, it is crucial to select a location that is adequate for the number of guests expected. You wouldn't want your guests to be squished together in a room that's too small because the guest list is too big. Before committing to a location, it is crucial that you confirm the venue's capacity to accommodate the events you intend to host.
Do You Feel Like It's Within Your Price Range?
Numerous wedding locations exist, and some may be more desirable than others. But unfortunately, not every location will be within your price range. Setting a per-person budget in advance will save you the heartache of being infatuated with a wedding venue that is out of your price range.
Are There Hotels or Other Lodgings in the Area?
You should think about whether or not your wedding venue has its own accommodations or is near accommodations that will allow your guests to remain overnight if you intend on hosting your reception someplace a little further out than typical or if you have many guests coming from overseas or interstate.
It's one thing to host your nuptials at a fairytale manor or castle. Even so, the evening will conclude on a sour note if your visitors can't travel home safely (especially if they've been drinking) by calling cabs or finding lodging. For obvious reasons, you don't want your visitors to be in danger.
Does the Venue Offer Its Own Catering Services?
You should find out if the venue you are considering provides its own catering service, whether you plan to serve a full four-course meal or have some kind of buffet with snacks.
If so, do they have options for guests with dietary restrictions, such as vegetarians, those with gluten intolerance, or those with specific religious dietary needs? If there isn't any catering available onsite, you'll have to add that task to your to-do list.
Is It Simple to Get to the Venue?
We touched on this earlier, but geography isn't the only thing to think about. Is it simple to get to the place you're considering? If it's in a bad area with a lot of foot traffic? Will that only lead to more stress for the happy couple and their guests? Convenience is key for both you and the guests, so don't choose a reception location that's too far away from the ceremony site; nevertheless, transportation issues will probably be handled.
To learn more, check out our post on 6 Weird And Wonderful Wedding Venues Around The World.
Does the Area Have Enough Spaces for Cars?
Is there room for each of your visitors' cars? Find a parking garage or lot that is open on your wedding day nearby and have a shuttle take your guests to the ceremony site. You also don't want the guests to be out and about in the wee hours, especially in unfamiliar areas like parking lots or streets, where they can be vulnerable.
Are Basic Furnishings Like Tables and Chairs Provided?
Don't automatically assume that the photographs of the place you're considering will show all you need. Chairs and tables will be provided by the venue in most cases, but you may need to bring in your own for dance floors, utensils, glasses, and tablecloths. Not all sites will supply these amenities, so it's important to find out in advance what they provide and what you'll need to bring from elsewhere.
Put Your Signature on the Line
Get a contract from the venue after you and your spouse have decided where to have the event. Sometimes it's tempting to just skim through an agreement and sign it without giving it much thought, but a venue contract is one that should be studied carefully. You should clarify the payment plan with the venue coordinator and ask any questions you have concerning the contract. Sign the contract, send it back to the venue, and celebrate when you're happy with everything! Congratulations, because you have just made possibly the most critical decision you will make all day long as you organise your wedding.
While you probably don't want to consider the possibility of rain on your outdoor wedding day, you should nonetheless think about backup plans just in case. Find out if you can move the party indoors if the weather turns bad, or if you have to cancel if you can't set up a tent outside.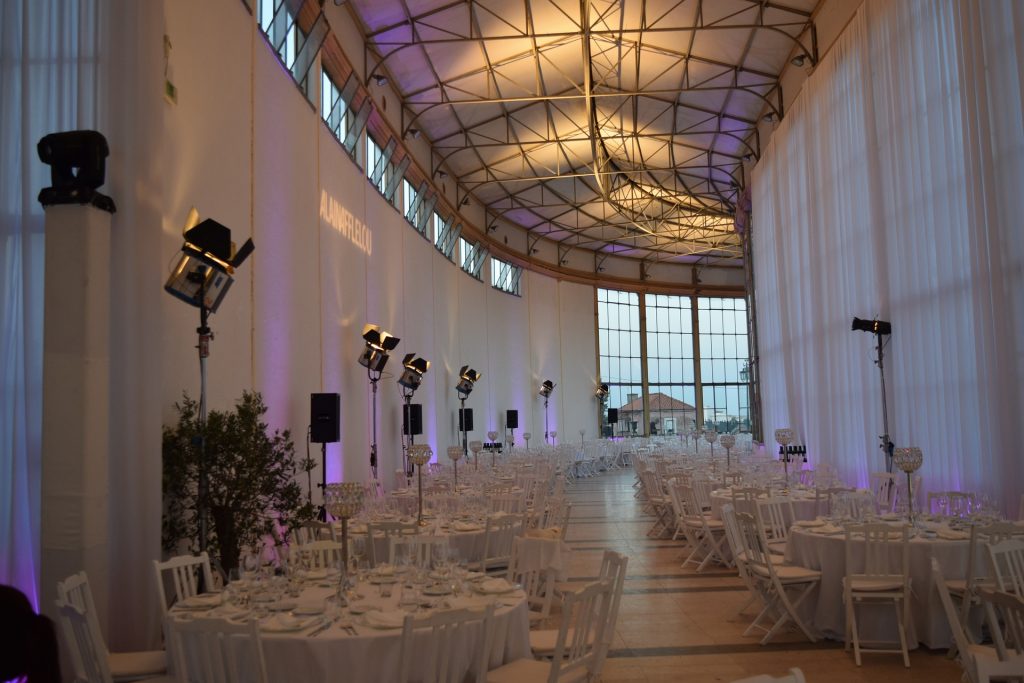 FAQs About Wedding Venues
It's not enough that the venue can just seat your company; it also needs to exude an ambience that's commensurate with your personal tastes. Even if you haven't settled on a theme for your wedding yet, the location can only do so much in terms of setting the tone.
Start with a Conversation with a Planner.
Think About Your Goals and Objectives When Selecting a Location.
Ensure you have a complete guest list.
Stay within your means.
Think About the Fun You Can Give Your Visitors.
Be Honest with Yourselves
Destination weddings can range greatly in price. Location, length of stay, number of events, exchange rate of AUS Dollar to local currency, season, number of guests, and other factors all affect the final price. The average cost of a destination wedding is estimated to be roughly A$56,000.
In order to take part in all of the festivities leading up to the big day, guests at destination weddings typically stay on location for several days. This is ideal for everyone involved because some people may decide to extend their stay or move to a different nearby hotel for their own personal mini-vacation.
The perfect wedding location should be comfortable for all of your guests.
You should look for a wedding location that has movable seating and can easily accommodate huge guest lists. Because of the lack of restrictions imposed by building fire rules, an outdoor setting is frequently preferable.