The wedding reception introduction of newlyweds, their bridal party, and important family members is a tradition that is still observed in most weddings, and it's actually quite functional. It is a formal way of introducing the bride and groom as a married couple and what they are going to be called from now on.
The decision about whether or not to change your name after marriage is a struggle for many women, despite it being something the majority of men don't consider for themselves. Though taking on a married name is the choice that comes with a lot of paperwork, keeping your original name comes with its own set of logistical issues. Typically, this is due to other people's assumptions: receiving mail or checks with your name, not legally or socially. 
The first hurdle to overcome when a bride or groom chooses to keep their maiden name is at the wedding ceremony or wedding reception itself when you and you're beloved are announced as a married couple for the first time.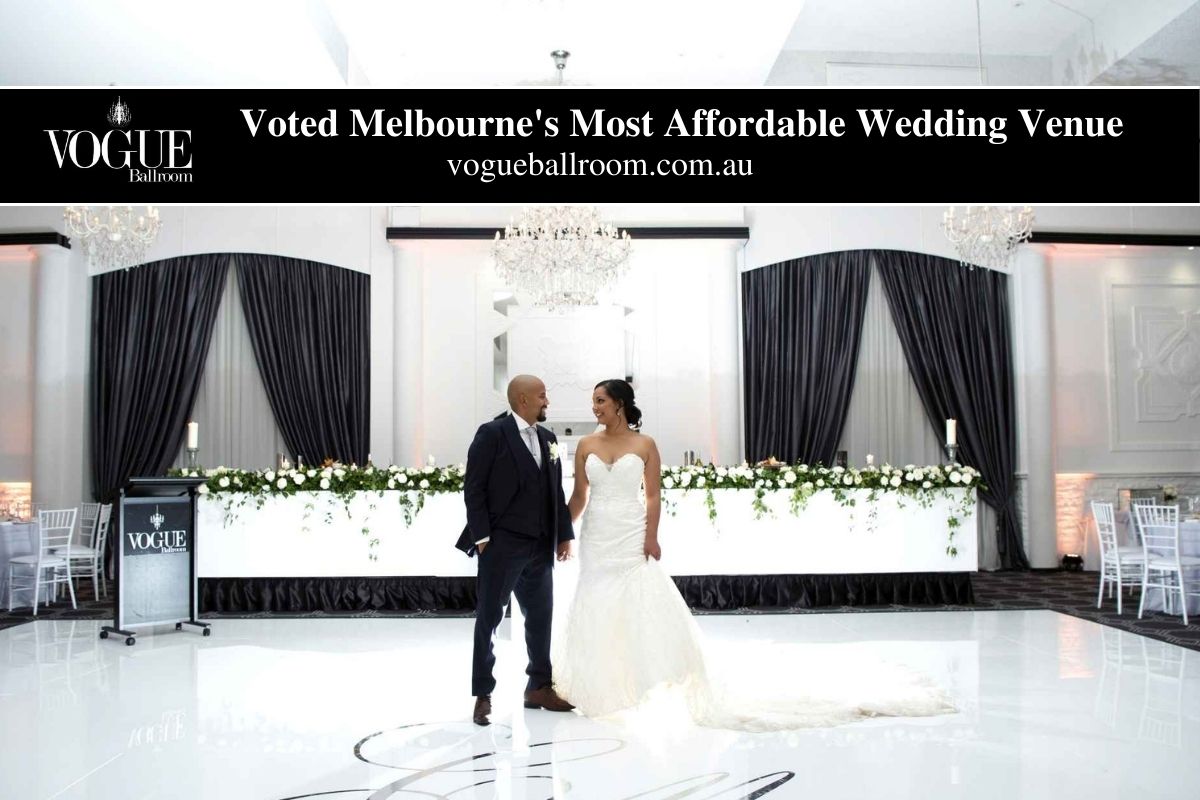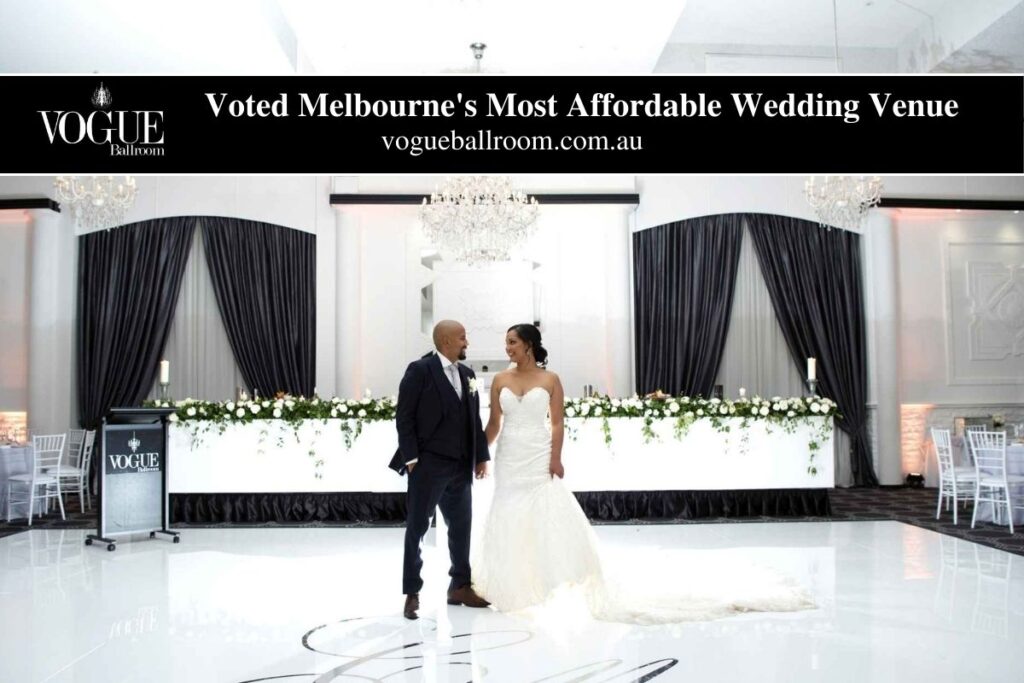 Sometimes this is included at the end of the wedding ceremony, but that can be easily skipped if you would like. Suppose you choose to not have this announcement with your significant other during your wedding ceremony. In that case, you and your new spouse can walk back up the aisle after your first marital kiss without a formal introduction. 
However, at the wedding reception, most bride-and-groom couples employ a formal announcement to make their grand entrance into the reception space. Traditionally, the MC would say, "For the first time as husband and wife, Mr. and Mrs. John Doe!" or the more progressive, "Mr. and Mrs. John and Jane Doe!" Often, this is followed by a first dance (see some of our couples' favourite first dance song ideas here), while other times they join together on the dance floor later and instead head to their sweetheart table or the bride and groom chairs at the head table. 
If the bride chooses to keep her maiden name, an introduction like the one mentioned above would not be accurate, not to mention the complications for the same-sex bride or groom couples. Thankfully, there are options to make the grand entrance introduction fit for the pair – bride and groom, bride and bride, groom and groom – it is celebrating. 
Traditional Intros for Bride and Groom
Timeless and functional, traditional introductions are widely used for happy brides and grooms. They infer the bride is changing her name and are worded the good old-fashioned way. It's tradition!
May I please have your attention as we welcome the new Mr. and Mrs. Alexander Anders! Please join me in congratulating the happy couple!
It is my great honour and happy privilege to introduce Mr. and Mrs. Ben and Bella Bowers to you! Let's welcome them with a round of applause!
Let us welcome for the very first time as husband and wife, Charles and Carmen Carlysle! Please give them your heartfelt applause!
Follow the Basic Order
A wedding introduction typically follows a standard format:
Parents of the bride: Parents can walk in together as spouses if still married, individually if widowed or divorced, or with escorts of their choice.

Parents of the groom: Introduce all parents by name and role, i.e., Mr. Newton Neville, father of the groom, and Mrs. Nina Neville, the groom's mother.

Bridal party: Introduced after the parents, call them by name and role (use total words informal events). If the couple requests it, include a brief "how they are related/how long have they known the bride/groom" story in the wedding party introduction.

Newlyweds: The most anticipated and the most important introduction. This introduction is last and the most enthusiastic of all. Make it count!
Usually, all members to be introduced wait outside the reception until presented by the emcee. As they are introduced, the bridal party enters the reception and take their seats. Once the parents and bridal party have taken their places, it is time for the newly wedded couple to enter the reception. The emcee then calls attention to the couple's arrival, announces their names, and invites guests to offer congratulatory clapping.
What to Keep in Mind for a Grand Entrance?
Whether you're keeping your last name or not, all couples will need to ensure that they (or their wedding planner) communicate with their DJ, bandleader, or MC to make sure all of the details are accurate and rehearsed. Before the bride and groom are introduced, the members of the wedding party are often announced first. Make sure whoever is reciting the introductions knows how to pronounce the names of everyone involved. No one wants to be in the position of having to feel like they need to correct anyone. 
The typical format for a wedding reception grand entrance order is the following: parents of the bride, parents of the groom, flower girls and ring bearers, bridesmaids and groomsmen, and then, of course, the bride and groom. While this order is typical, it is not required. You can either choose to introduce your wedding party or not. Still, you'll definitely want to be presented as husband and wife – especially if you didn't have the special announcement of Mr. and Mrs. at your wedding ceremony. An example of a newlywed-only notification is: "It is my great honour and privilege to introduce to you [insert names]! Let's welcome them as newlyweds with a round of applause!" At that point, friends and family would often give a standing ovation.
Again, make sure you choose to format your grand entrance the way you want. Modern-day weddings need only follow the traditions that couples wish to include. While you should indeed be introduced as newlyweds, you don't need to announce your parents, members of the wedding party, and so on. Just like the choice to keep your last name or change your name, do what feels right to you!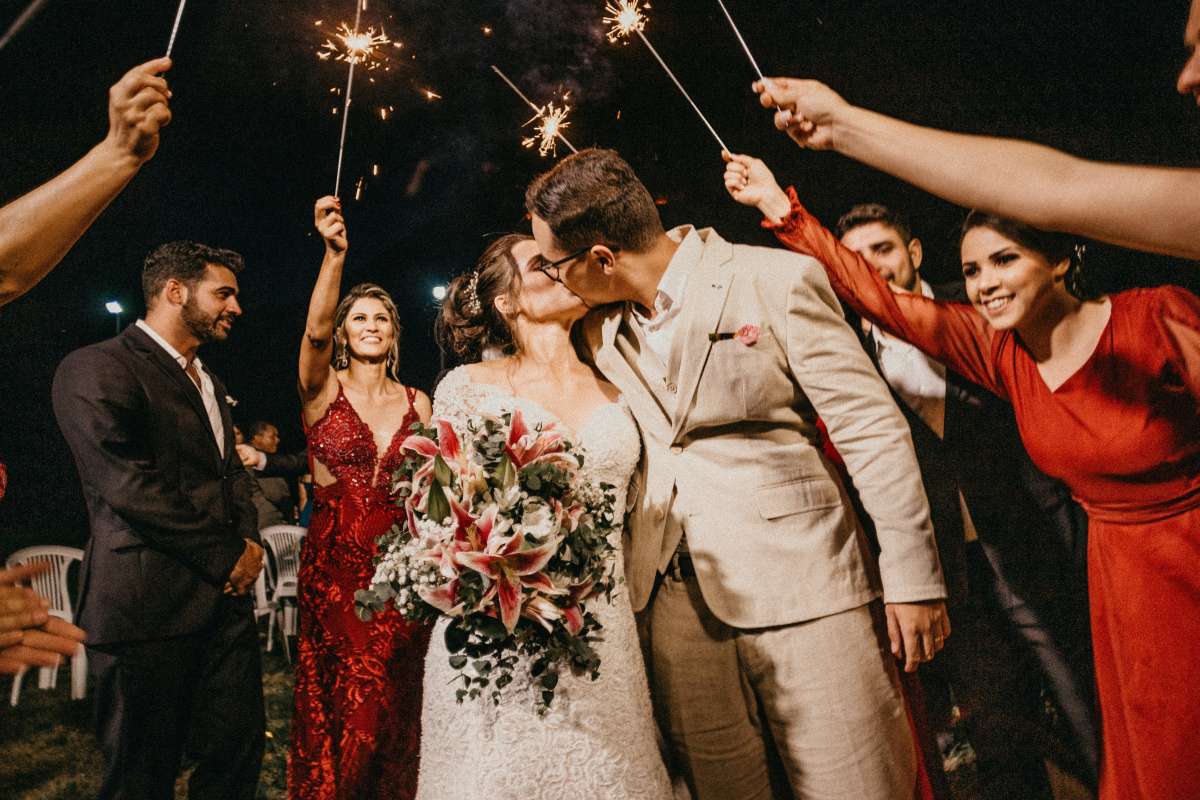 Introducing The Wedding Party
This step isn't mandatory, but it's nice for everyone to know who the wedding party — many guests haven't met them before your wedding. Create a "Reception Planning Guide," and give this to your emcee before the marriage. Among other things, this guide should detail your party by the order they enter the reception site and give their names and titles. The entrance order is parents of the bride, parents of the groom, ushers with bridesmaids, flower girl and ring bearer, special guests, best man, maid/matron of honour, bride and groom. In addition, go over how to pronounce the wedding party's names with the emcee.
Reception Grand Entrance Rules
Your ceremony is over, and professional photos have been taken; now it's time to have some fun at your wedding reception! But first, the start of your reception will begin with a grand reception entrance. This part of your wedding day does take a little planning to make sure you and your DJ are on the same page. We've gathered a few of our top rules below to help you in planning your grand entrance!
Go over entrance order and name pronunciations with your DJ.
Prior to your wedding day, you will want to speak with your DJ about your bridal party's details for the reception grand entrance. Make sure to give him/her a list detailing who is being introduced, in which order and their names. You'll want to phonetically spell the names of everyone being introduced so there are no mistakes during introductions at your reception.
Line up your bridal party.
Right before your reception grand entrance, you'll want to have your wedding planner, DJ or Emcee line up the bridal party outside of the doors you'll be in entering into your reception space. This allows them to place everyone in the correct order for the entrance, so each person only has to follow the next person once their names are called.
Entrance music.
The bride and groom should select songs in advance for the grand entrance. Typically, one song is played for the entire bride party entrance, with a second song being played for just the bride and groom's entrance. Once the bride and groom are introduced and enter the reception area, they should proceed to the dance floor for their first dance. The DJ or band will then seamlessly change from the entrance song to the first dance song.
Introducing The Bride And Groom
This is always the last of the introductions. Everyone should stand before the bride and groom enter. Besides, you can arrange a special song with the musical entertainment and a special announcement with the emcee to punctuate a truly grand entrance. Also, inform the emcee how you'd like to be introduced: Mr. and Mrs Smith? John and Jane Doe?
Etiquette Tips
When it comes to introducing the couple, you'll need to keep etiquette in mind to avoid a faux pas.
Couple's Titles
When introducing a new couple at a wedding reception, it is imperative that the DJ or emcee understands their titles and how they wish to be introduced. Suppose one spouse or the other has a formal title, such as a doctoral degree, military rank, judge's position or ministry position. In that case, it is essential to use it in the introduction. Additionally, the higher-ranked individual precedes the other. Examples include:
Dr. Sylvia Stewart and Mr. Samuel Smith / Dr. Sylvia Smith and Mr. Samuel Smith (if she changes her last name)

Reverend Walter Wallace and Mrs. Wilma Wallace

Congresswoman Virginia Vix and Dr. Victor Volks

Lieutenant Colonel and Mrs. Thomas Thompson
Last Names
Many women choose to retain their former last name or hyphenate their new last words instead of taking their husband's name. Introduce the wife using her proper last names, such as Ms. Lila Lawson-Lewis and Mr. Leighton Lewis. Traditionally, the husband is introduced first; however, in these cases, many people choose to "embrace" the wife's name by placing the husband's name in second place in an attempt to mirror the traditional intro, which would be Mr. and Mrs. Leighton and Lila Lewis (see how Lila is "embraced" by his name and surname). Versions of both takes would be:
"Please show your love for the newlyweds Ms. Lila Lawson-Lewis and Mr. Leighton Lewis!"

"Let's give the warmest of welcomes to Mr. Leighton Lewis and Ms. Lila Lawson-Lewis as they join us in celebrating their marriage!"
Additionally, you may encounter situations where couples have decided to combine their last names, whether by creating a new one with both their surnames or hyphenating. For example, Jo and Jamie Johnson-Jones or Andrea and Amelia Arleigh (Aristos/Leigh). In these cases, it is recommended to use the alphabetical order of first names and then the combined last name, but of course, the couple always has the last word. Sometimes, it just sounds better the other way!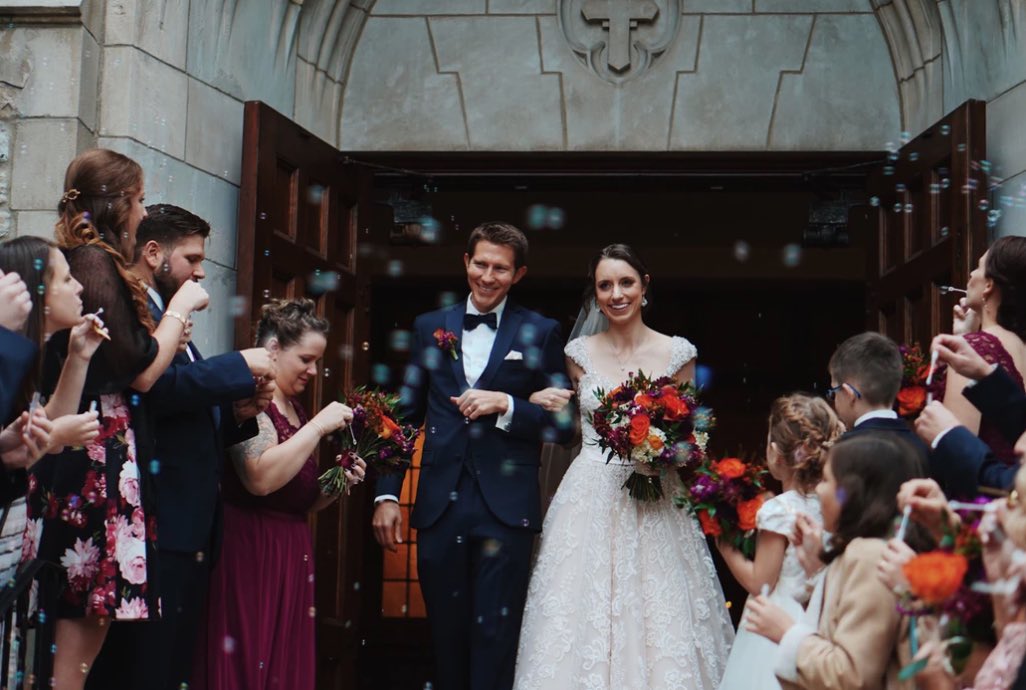 Complicated Parent Issues
If the couple's parent situation is outside of the traditional, there might be a few situations to deal with. Parents may be widowed, divorced, remarried, or dating. There might even be adoptive parents and biological parents, all divorced and remarried! So how do you go about introducing them at the wedding reception? The short answer is straightforward and with tact.
If a parent is single/divorced/widowed and entering unescorted, introduce him/her by name and role—for example, Mrs. Sally Simpson, mother of the bride.

If a parent is divorced and escorted by a significant other, introduce him/her by name and role, plus in the company of, plus name (function is optional). For example, Mr. Robert Rios, father of the bride, in the company of his wife/partner/girlfriend, Ms. Rhia Reyes.

If a parent remarried, and the stepparent helped raise the marrying person, they could be introduced as Mr. Ollie Oster, father of the groom, and Mrs. Odette Oster, the groom's stepmother.
Single, divorced, and widowed parents may be escorted by other members of the bridal party or even close family and friends. Divorced parents may not be on friendly terms. Stepparents may not always be welcomed. Do not assume and do not force situations. But also, don't overthink it. Keep the introduction simple, to the point, and always double-check with the couple. Always take the feelings of everyone into account, and when in doubt, ask again.
Deceased Parents
Parents who have passed away are not introduced. The sheer logistics of this being an introduction of people attending the wedding dictates it this way. However, a commemorative mention may be made at some point during the reception. It is most appropriate to include a note in the wedding program in memoriam of the deceased parent, perhaps a special element as part of the ceremony, maybe even an honorary place in the reception, a couple of words during grace, and even offer a toast in his/her memory. There are many ways to honour those who have passed in a wedding, but the couple's introduction at the reception is not necessarily the best place.
Keep It Short and Sweet
When introducing a couple at their wedding reception, whether they come on their own or with an entourage, consider that this is just the beginning of the reception. They already had an emotional ceremony, maybe a couple of drinks during cocktail hour, and now they are getting ready to enjoy a little dinner and party the night away (with a host of other activities in between). If people are attending the wedding, they are already familiar with who is who, at least from the invites and the program. So keep the introductions fun, diplomatic, and to the point unless the couple directs you otherwise. With that in mind, have fun and enjoy the privilege!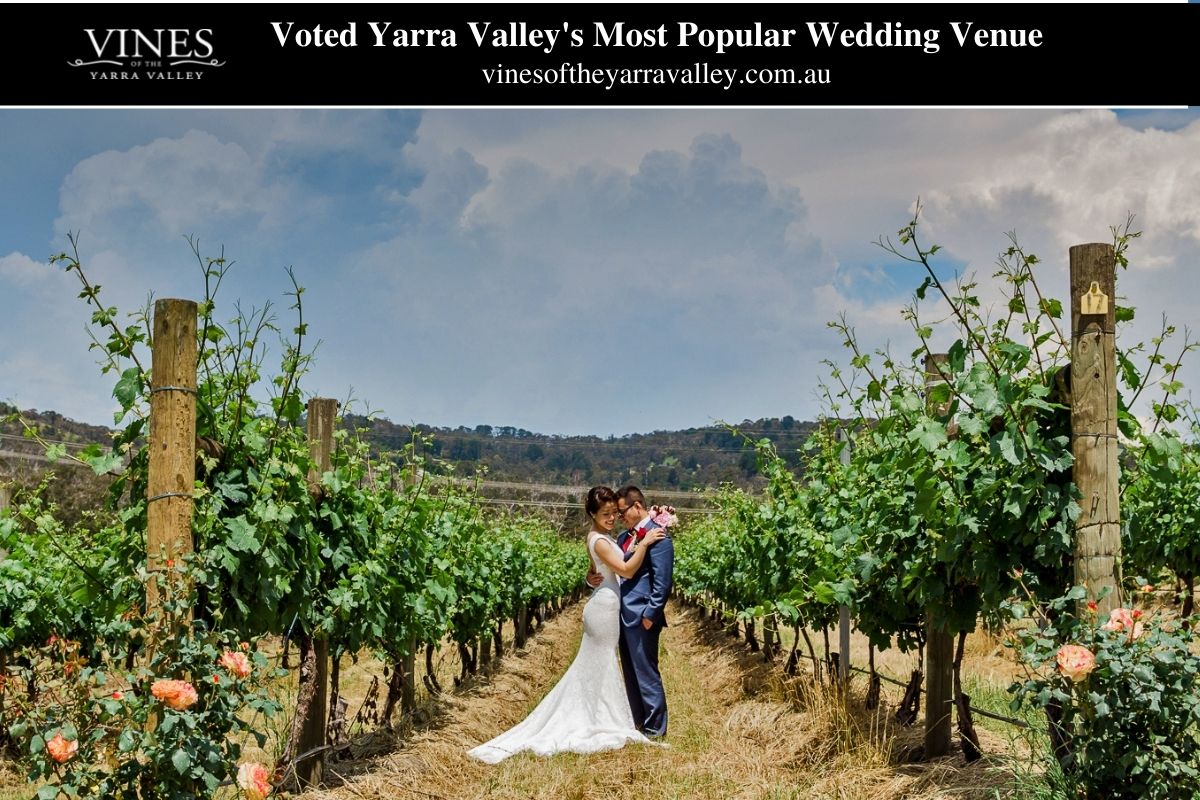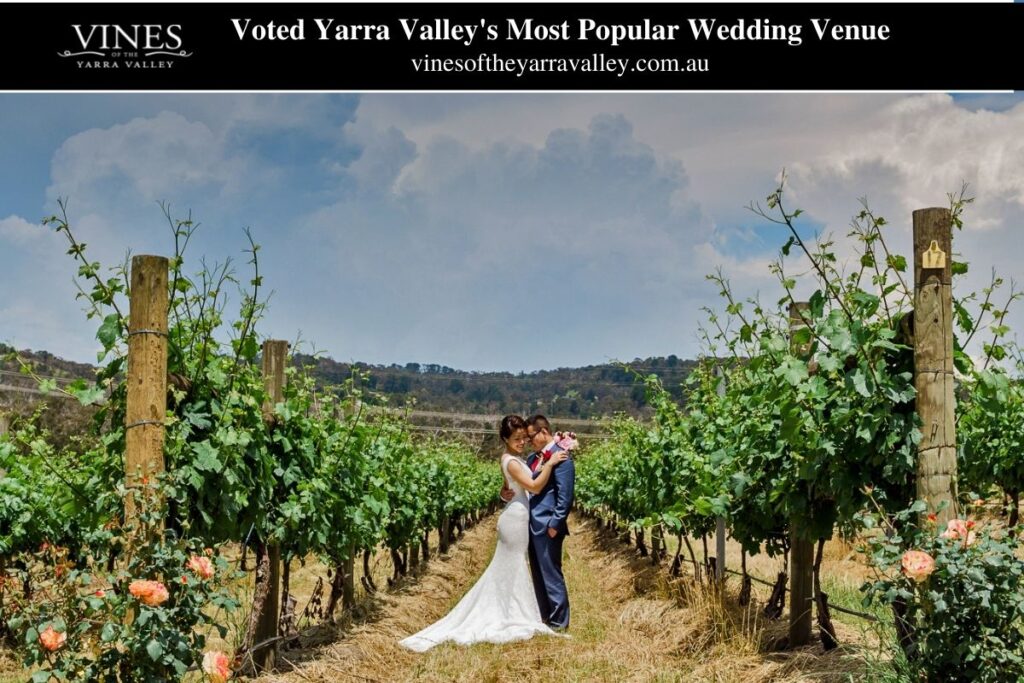 FAQs About Wedding Ceremony
The groomsmen will then enter in pairs followed by the best man. Finally, the groom, escorted by his parents, will walk to the chuppah. The bridesmaids follow in pairs then the maid of honor, the ring bearer(s), or flower girl(s). Finally, the bride walks to the chuppah, escorted by both parents.
Officiant. Your officiant is generally the first person to walk toward the altar, signifying the ceremony is about to commence.
Bridesmaids. They walk down the aisle solo or in pairs. They take their places up front, on the left side, with the first bridesmaid taking her place farthest from the bride. The bridesmaids might form a diagonal line so they all get a good view of the couple.
Maid of Honour.
Who throws a bridal shower? The bridal shower is usually hosted by
the maid of honour, close friends, bridal attendants, or bridesmaids
. No matter who is hosting, be sure to communicate clearly to make sure you aren't planning two separate showers.