[fusion_text]
When it comes to setting a date for your special day, most brides envision to pick a date where they can be assured to have the perfect weather. The reality is though, that if you live in Melbourne or plan to have your wedding there, then chances are that there is no guarantee that you will be blessed with the best weather on the day. This is why it's important to look past the weather when choosing your wedding date, as you can still have the most beautiful, stylish, and elegant wedding day right in the very heart of winter.
For the recently betrothed who are still deciding on what date to choose, they will certainly find the advice from one of Melbourne's most iconic and awesome celebrants, Russ Macumber most useful as he discusses the benefits of winter weddings and indoor ceremonies. He also goes into great detail to explain why a couple should choose a celebrant to conduct the ceremony on their wedding day.
The Beauty of Winter Weddings 
Russ explains that winter weddings are awesome because they have: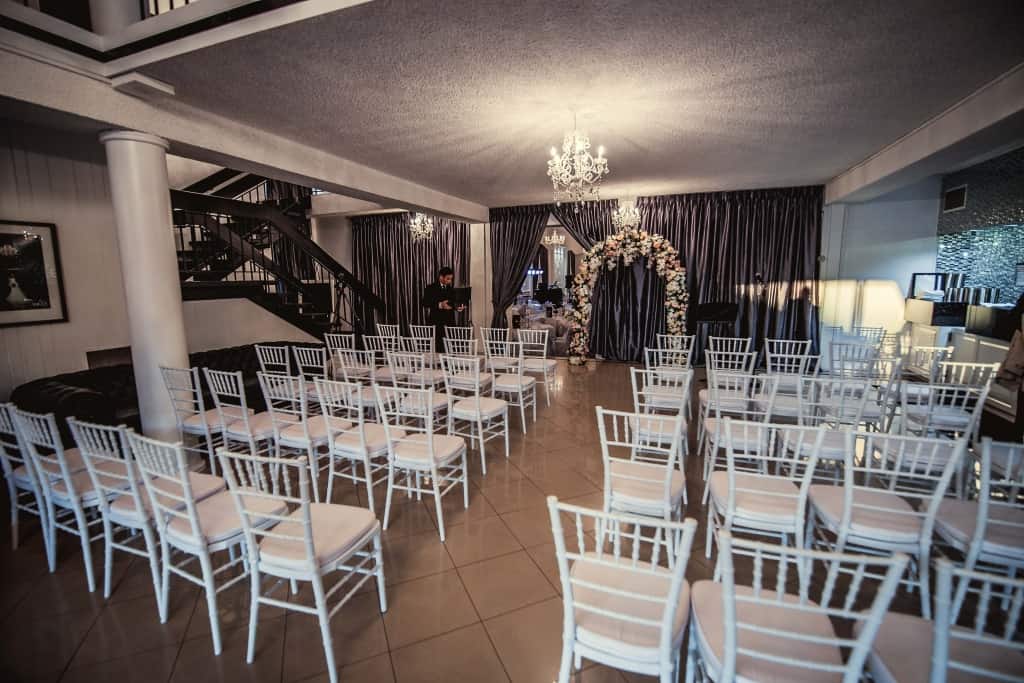 (1) Less chance of clashing with another friends/relatives wedding.
(2) You get more choices for the best suppliers! Rather than finding out that your first choice band, celebrant, florist, photographer etc who were all booked for your date years ago, you'll get a much bigger spread of options in out of peak season.
(3) For those that want "offpeak pricing" 🙂 , it is a good time to ask wedding suppliers that age old question…"is that your best price?"
Why Choose a Celebrant for Your Wedding Day? 
Russ discusses that the best benefit of choosing a celebrant for your wedding day is based on the amount of personalisation you can have in your ceremony.
We're not tied to a rigid structure or certain content (outside of a small amount of legislated language) so you can have a ceremony that really reflects your relationship. For my couples that basically means if you're into stuff (eg. hiphop, mafia movies, dancing, afl etc) we can incorporate bits of who you are as a couple into your ceremony.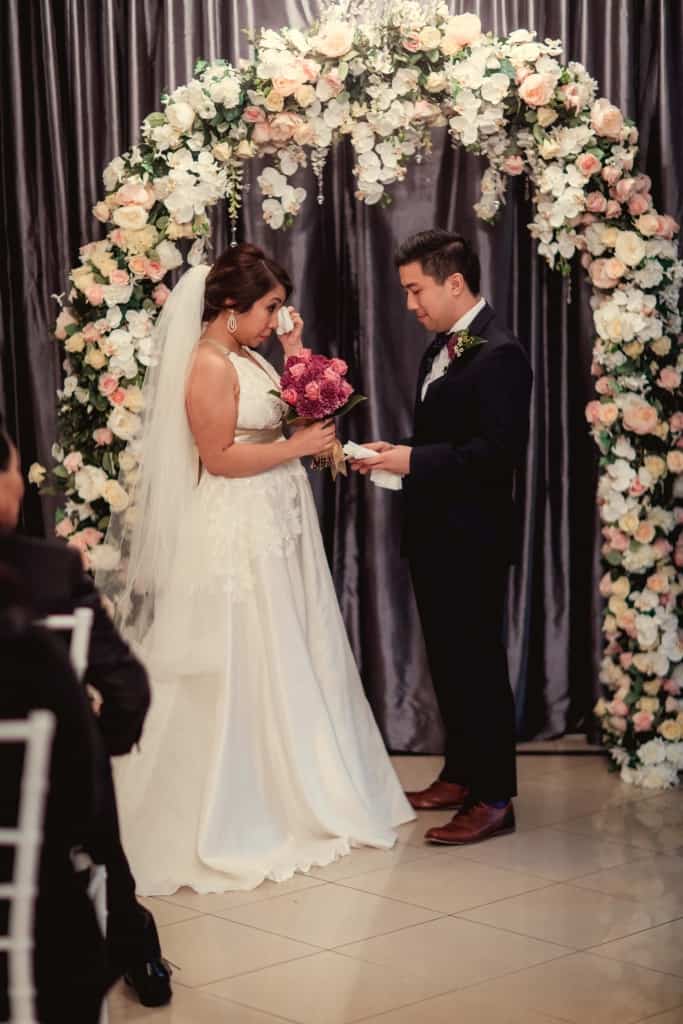 The Benefits of an Indoor Ceremony
Indoor ceremonies rock because Melbourne's weather can be a touch unpredictable! They are also much more comfortable especially for older guests. If the ceremony and reception is at the same place it saves guests having to ferry from one locale to another, meaning that they can have canapes/drinks on arrival or straight after the ceremony, and gets them settled into the event rather than the stop-start jolting of moving locations. If the ceremony is delivered well it will leave everyone on a high, and close to the bar!
If you're a recently engaged couple, and you're looking for the perfect winter wonderland wedding venue to hold your ceremony and reception – it would be our absolute pleasure to assist you in creating your dream wedding. Contact Vogue Ballroom today on 03 9802 2477 or via email at events@vogueballroom.com.au.
If you're looking for that truly personalised and modern touch to your ceremony – contact Russ Macumber Celebrant.
And of course, if you need an awesome photographer to truly capture the most special moments of the ceremony and reception – contact Will Chao Photography.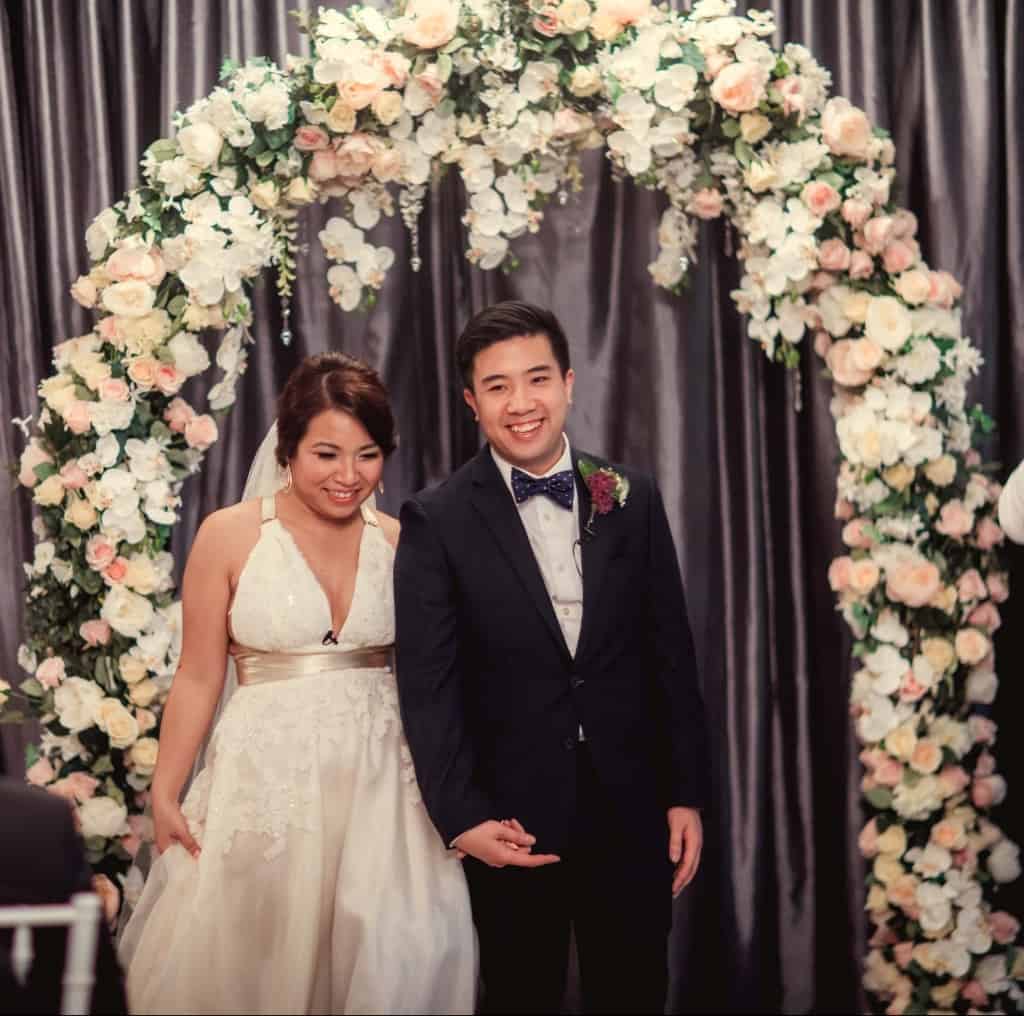 [/fusion_text]