There is actually nothing better than receiving a beautifully crafted wedding invitation amongst your mail. It's always a nice surprise to receive the news of a wedding announcement.
When it comes to wedding planning, it's a known fact that it's a stressful time. The great news is though, that there are great wedding suppliers out there who can assist with creating your wedding invitations. While some people may think that DIY is the way to go, you only get married once – so why not make the invites a memorable token?
We spoke to Amy from YMA Dezigns and Anne-Marie from AMD Milestone Designs to discuss why it's important to hire a professional to do your invites and stationery. We also touch on a few other finer details – which of course every bride will find useful.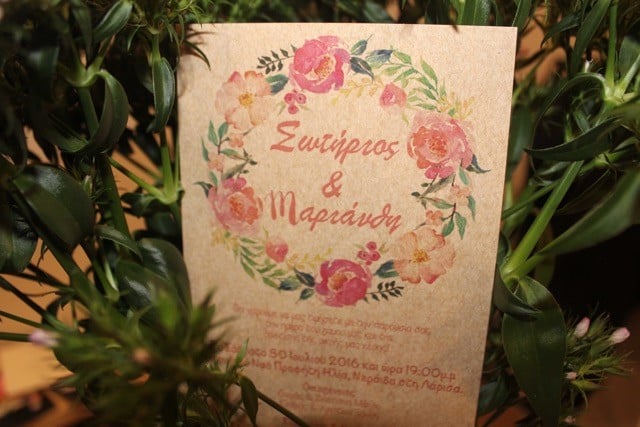 Why should a bride use an invitations person instead of making them herself?
Amy from YMA says: "A professional touch is always going to be better and I think the less stress on a bride the better. Leave it to the experts but still stay involved in the design process so you are happy with the final result. Tip: A designer is always going to have great contacts with paper & envelope suppliers so it can save you a few dollars."
What are the benefits of using a professional invitations company?
Anne Marie from AMD: "With the use of an invitation company such as AMD Milestone Designs, we will do all the running around for the couple. Sourcing paper, envelopes, fonts and styles. Providing previous clients examples and the ability to sit down and talk to the couple about their design is also important. Using a professional means they are able to pass on industry knowledge and help the couple create the ideal stationery package to suit their budget."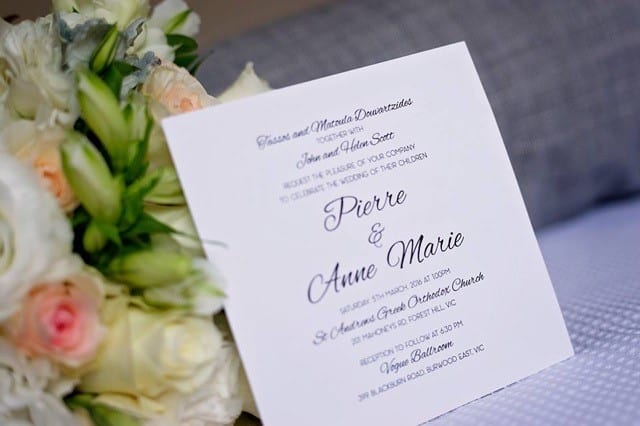 What other areas can an invitations person assist with?  
Amy from YMA: "Invitations are usually the start of the branding process, so it's always good to keep in mind the other printing you may require, such as: place cards, bomboniere tags/cards, church booklets, table posters (for the venue) & even prints for cakes & thank you cards."
What would you recommend to a bride when she is looking for a suitable invitations company?
Anne Marie from AMD: "When looking for a suitable invitation company, try and find someone that you feel comfortable to work with and respond to your enquiries in a timely manner.  Look at companies that have a variety of products on offer, so that you are able to package your wedding stationery. This will not only save you money but time in the long run."
Amy from YMA: "Shop around, create a mood board or save some ideas that you like so when you are ready to start yours, you have an idea on what you want. Etsy and Pintrest can be a good place to start but keep in mind that some sizing can be different to AU standards & can also change per the invite which can get quite expensive).