It can't be denied, there is a big emphasis placed on the bride to plan all the elements of her wedding day. But, don't you often wonder – did the groom have a say in any of the planning? It is important for the groom to contribute, because after all – it is also his special day, which he will only experience once in a lifetime. While it may be overwhelming for the groom to have to plan such a big event, it's important for every bride to ask for his opinions and input on certain things.
Planning may be overwhelming to some brides who include their future hubby in every element of the planning. For example: the groom may ask a few questions such as: "Why do I have to spend so much on a suit that I most likely will only wear for one day?" Or a classic one – "Why are we spending so much money on a cake, which is made with flour, water and eggs?" As the groom may not understand some key elements of your planning, don't let this discourage you in any way. It's important to communicate with each other as there will be a few debates and disagreements along the way, but you shouldn't let that spoil your fun.
So, here are some ways that the groom can have a real input and plan parts of the wedding with his personal touch:
The Guest List
This one is a big part of the planning and it's something that every couple should split 50/50 – while still working on it together of course.
It's important for the groom to not leave this one all up to the bride. Giving the bride a list of his side of the family won't be suffice. It's important for the groom to really map out who should sit with who. This will really help his fiancé to determine where both families will best be placed. That way, on the day of the wedding there will be no added stresses as guests will be sitting with their families and/or friends.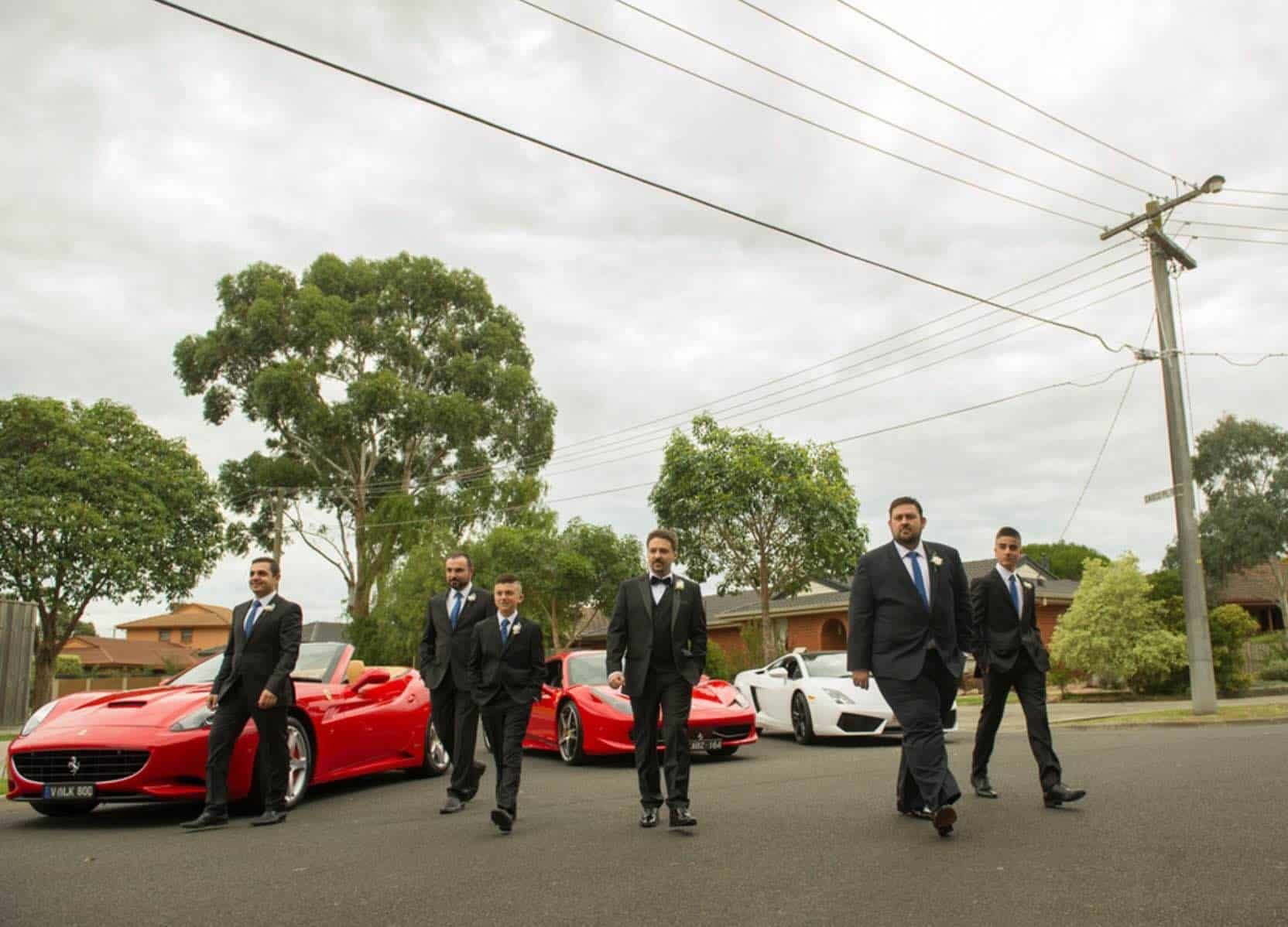 The Wedding Vows
If you're not having a religious ceremony and opting for a celebrant then constructing your own vows together is truly something every couple should do. It's important for the groom to rehearse his lines and say it with meaning, that way it shows that he has taken the time to prepare his vows.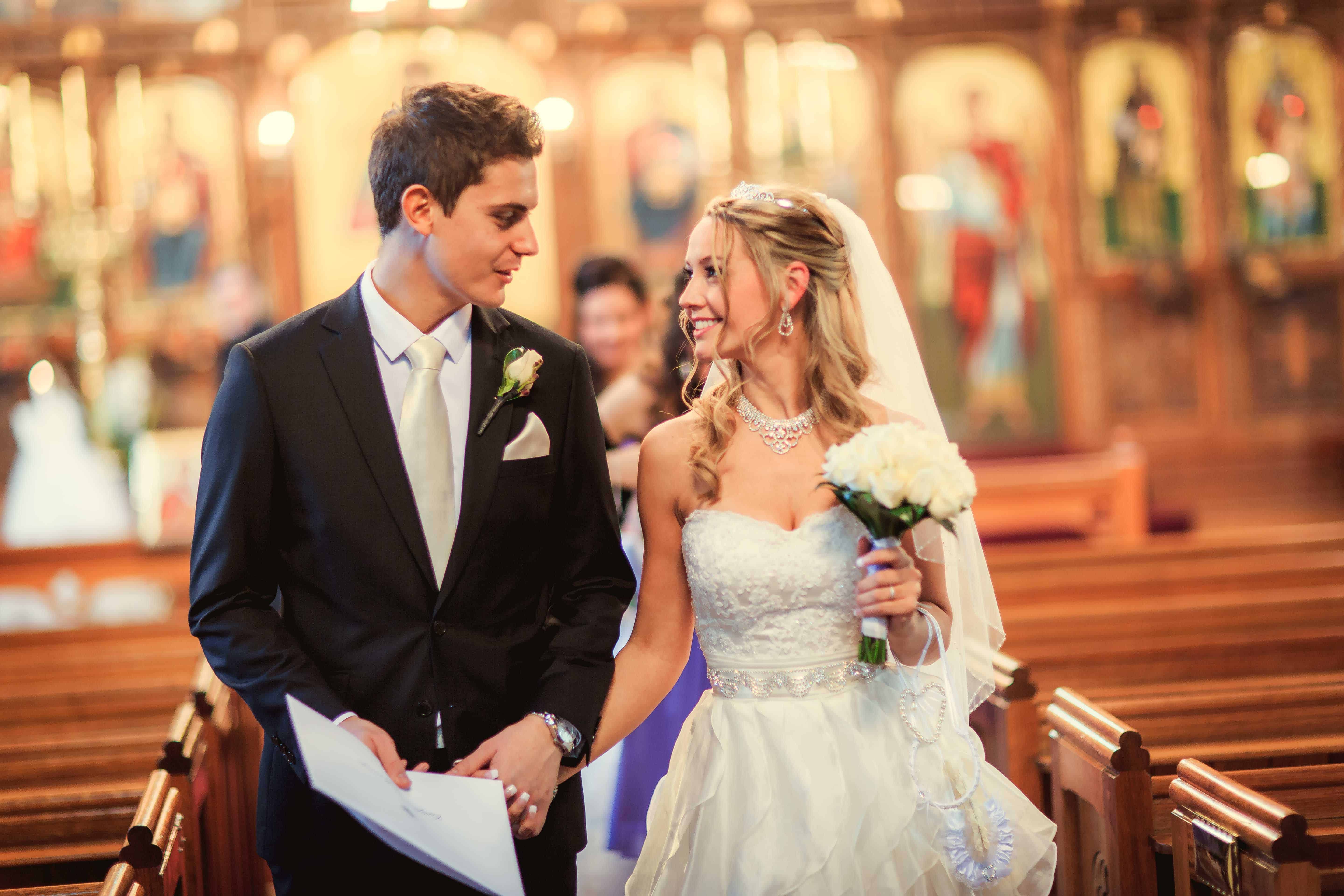 The Cake
A cake shouldn't just be filled with pretty detailing. It's always nice when the bride and groom add their special touch to their cakes. This could be having cute and quirky cake toppers or anything else that represents you both as a couple.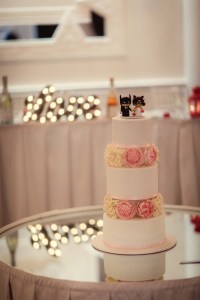 Planning a Day with Your Groomsmen
Just as the maid of honour and bridesmaids are important to the bride, the best man and groomsmen play a huge role in assisting with the wedding preparations.
If having a bucks night is not your thing, then there are plenty of other things you can do with the boys such as paint-balling, go-carting, golf, sporting events and much more.
The Music
The music on the night is an essential key to ensuring that your guests are having fun and dancing the night away. If one thing is for certain, it is that the bride has always envisioned the types of songs that she wants to dance to on her wedding day, particularly the bridal waltz and father and daughter dance. It's important for the groom to be involved in choosing the music, particularly if he comes from a background which incorporates traditional music. Go through the music choices and coordinate the structure as a couple. You won't regret planning this exciting part of your wedding together!
The Favours (Bomboniere)
Wedding favours can have both the groom and bride's touch. Here are some examples below:
Make Suggestions For The Honeymoon
If you have always had somewhere in mind where you would like to go for your honeymoon, then it's well worth mentioning to your future bride to be. Plan this together and make an itinerary of places that you would like to visit together. This way both you and your future wifey will be equally happy on your momentous adventure together.
Some Our Previous Vogue Brides on their Groom's Planning Tips:
Jean & Brigit's wedding: "Jean had an input in pretty much everything. He organised the DJ, helped me with table settings and colours, photography, videographer, the suits, the favours, picking the reception, and the cars."
Chrisi & Alistair's wedding: "Alistair assisted with planning the important things such as choosing the photographer and videographer. He really went out of his way to make me feel extra special on our wedding night by surprising me with flowers, a diamond necklace and an eternity rose."
Suzie & Tim's wedding: "Tim really helped with selecting the food choices and music for the night. His input really mattered to me and I got him involved as much as possible with the planning."
Tina & George's Wedding: "George was pretty great in making decisions when I asked for his opinion on deciding things."