Each week at our Melbourne wedding venue we have the pleasure of styling our luxurious bridal table. The best thing about this is that no two bridal tables are ever styled the same, meaning that we have the opportunity to work with a range of flowers, centerpieces, colours, charger plates and much more. If you're a newly engaged couple, or if you're helping a couple style their bridal table, then take a look at our collection of some of the most stunning bridal tables we've had to date at our beautiful wedding venue.
1. Flowers For Days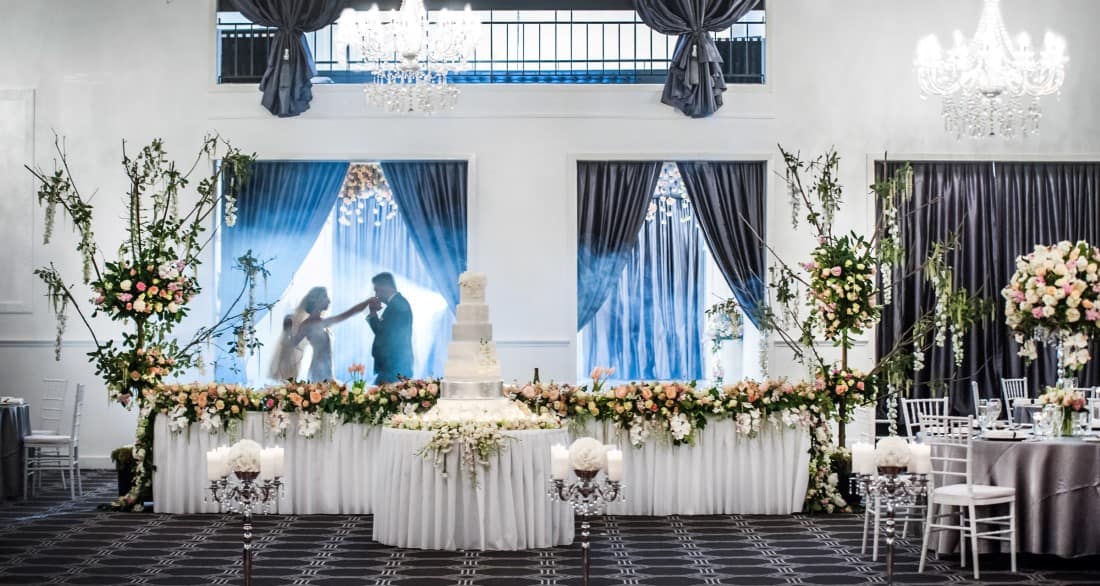 What a truly stunning setting, this modern day classic bridal table setting encapsulates sheer elegance. The floral work on this table goes perfectly with the white bridal skirting.
2. Simple Yet Striking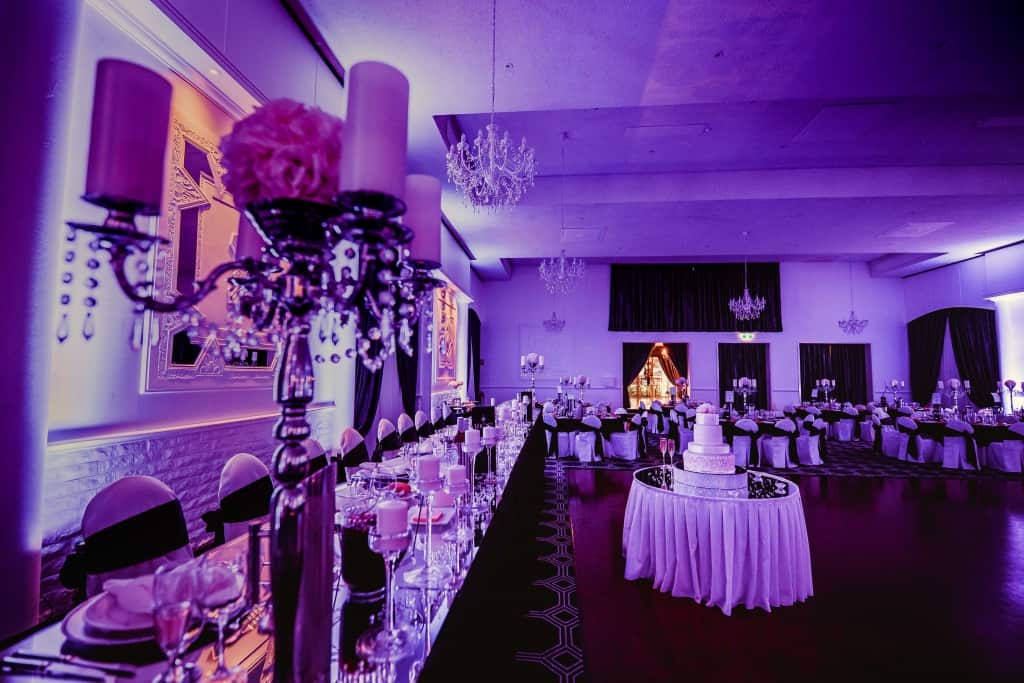 A simple yet striking bridal table. When our mirrored bridal table is lit up with candles, it brings a certain ambience to our venue.
3. A Floral Haven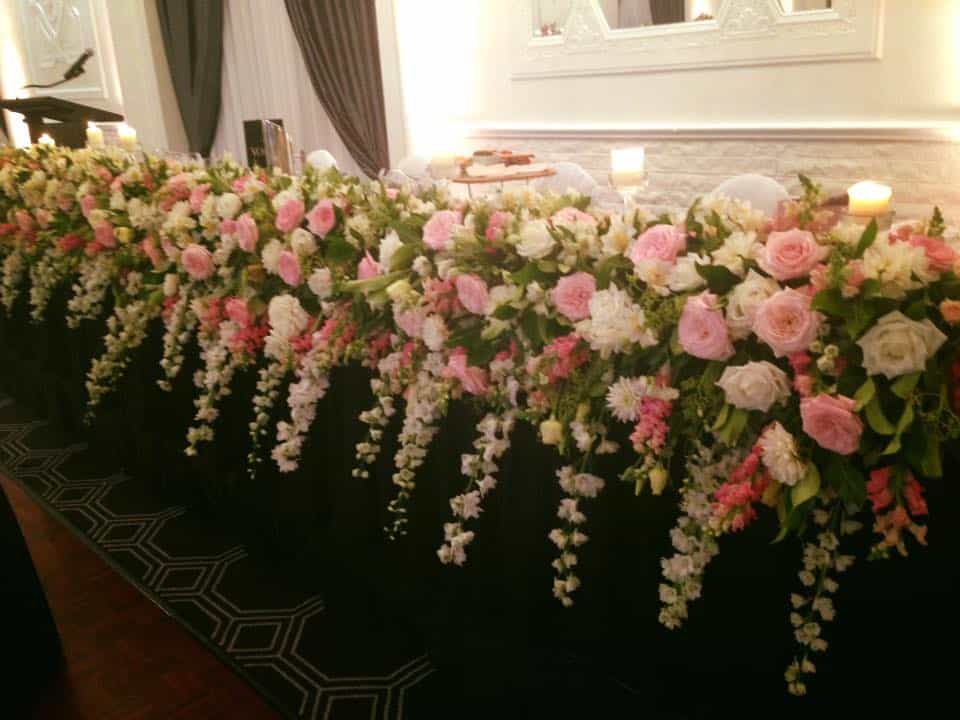 The floral work on this bridal table is truly breathtaking. The black bridal skirting looks truly phenomenal with these stunning roses.
4. Striking Centrepieces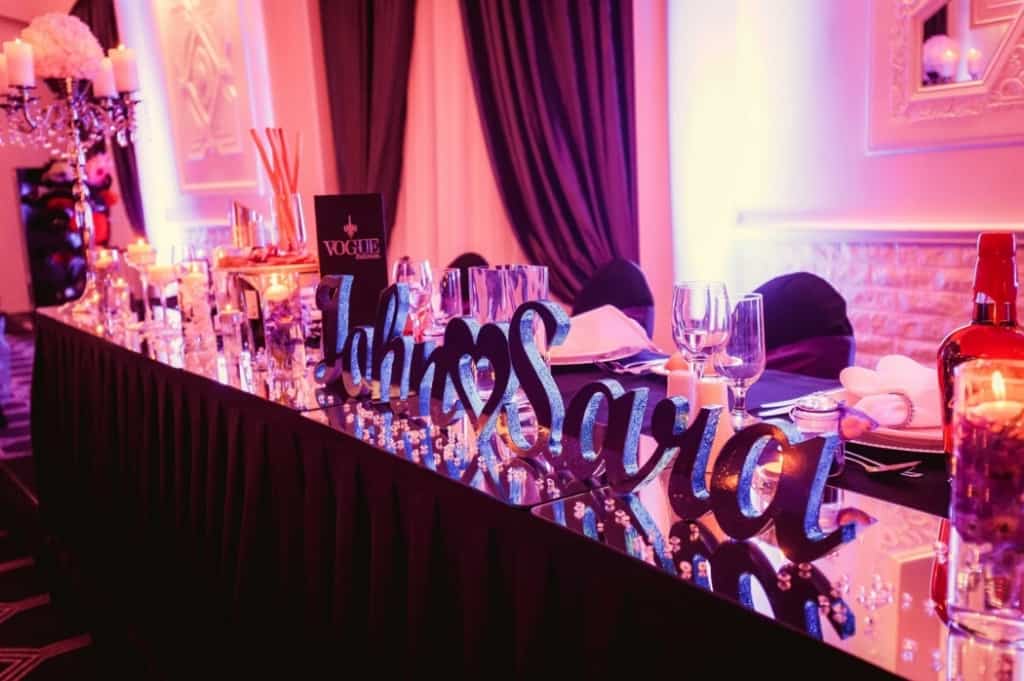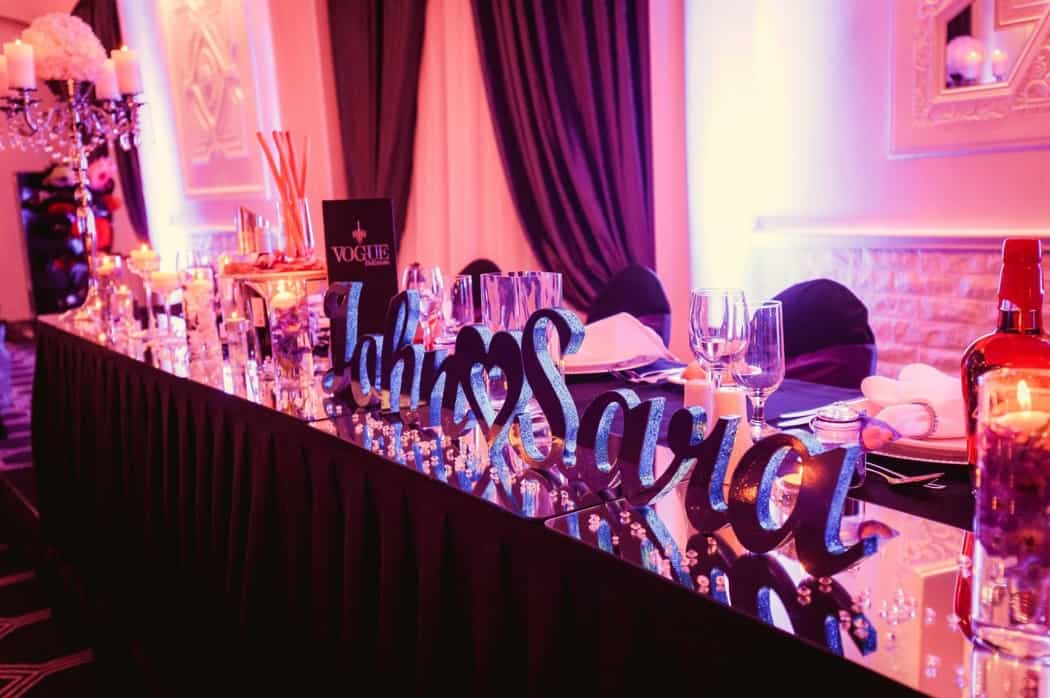 This beautiful centrepiece is the perfect addition to our bridal table. Surrounded by crystals, this is truly gorgeous.
5. Floral Centrepieces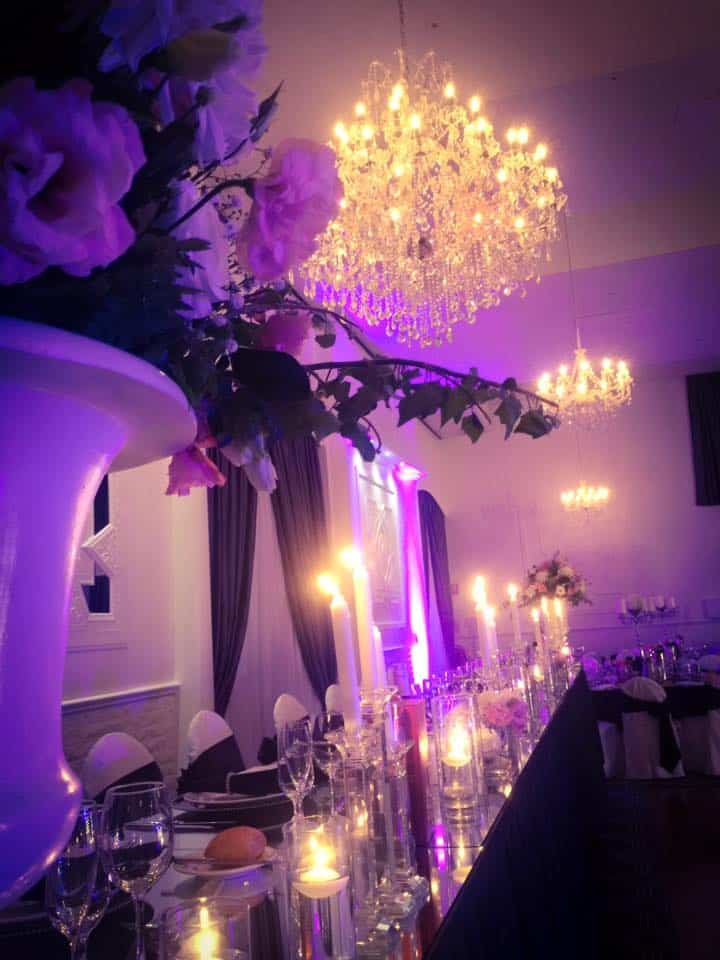 Nothing like floral centrepieces on both ends of the table to create a statement. The floating candles are also a beautiful addition to this modern day bridal setting. Styling by Kerr Wedding and Events.
6. Love Letters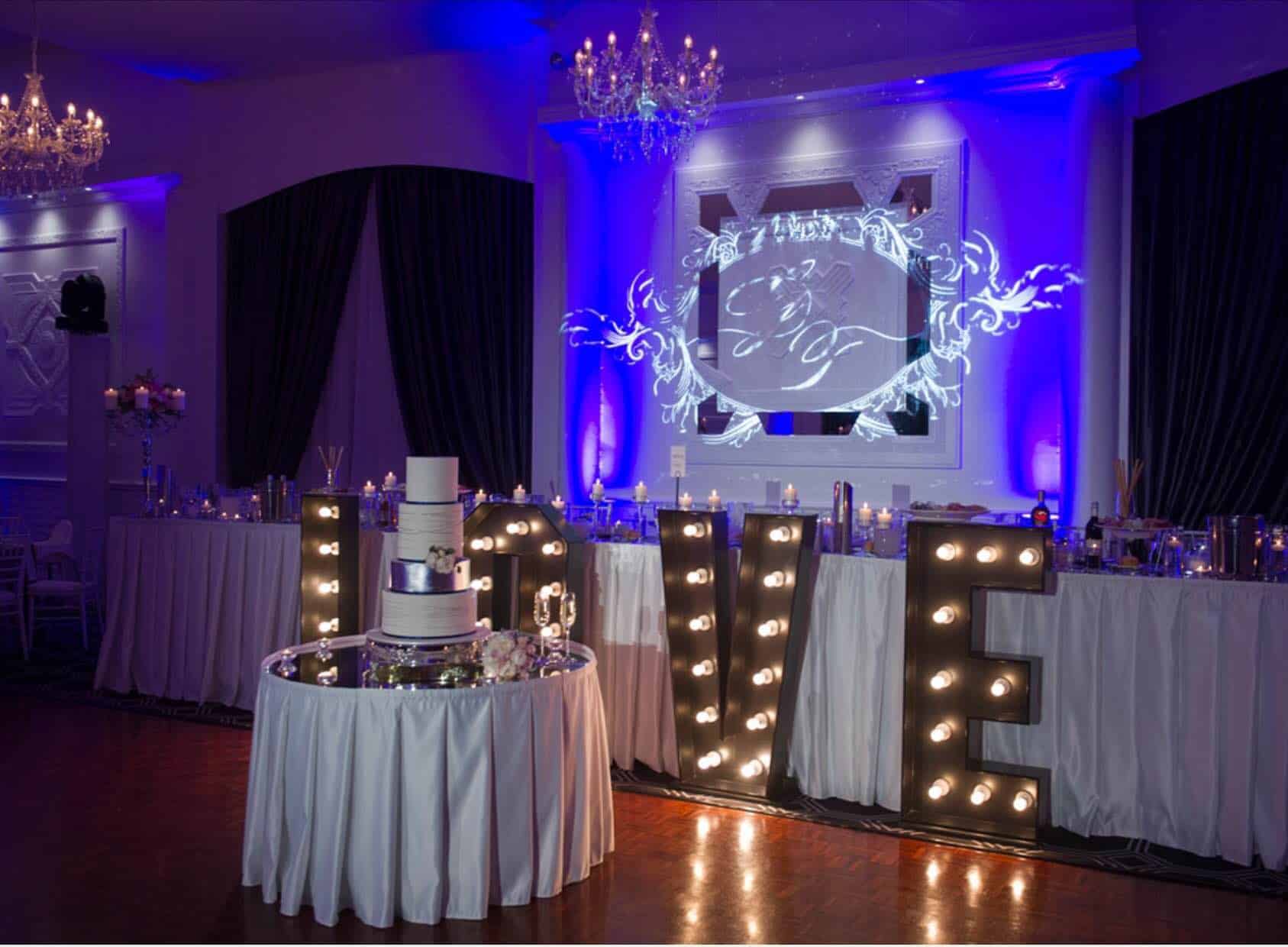 The LOVE letters have truly been on trend now for the past two years. It works so beautifully to use this at the centre of your bridal table. This bridal table also has real flowers in the centrepieces, making the whole setting simply gorgeous.
7. Rustic & Elegant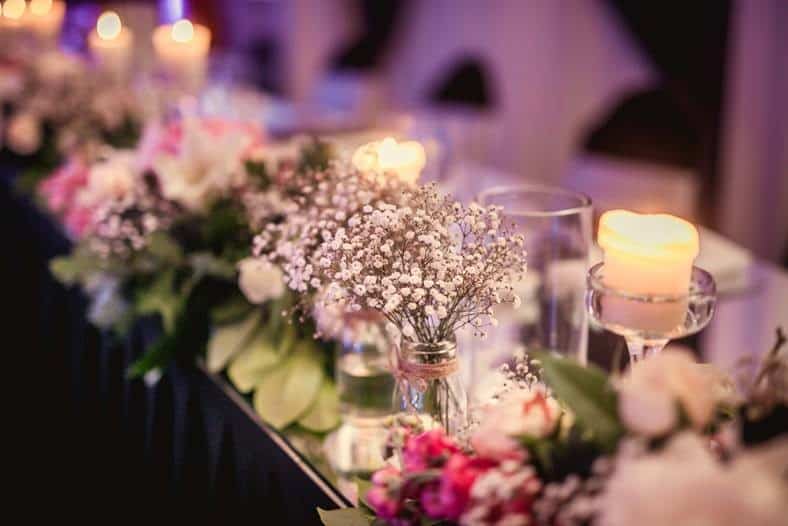 Nothing like a rustic setting on your bridal table with a hint of baby's breath. This bridal table complete with the greenery and floral work is truly perfect – particularly for a winter wedding.