It's that time of year again when we have the pleasure of hosting upcoming university balls and functions. Students eagerly await to celebrate, particularly when they have finished their exams and last minute assignments. Here at Vogue Ballroom, we look forward to assisting in the planning of such a memorable occasion. Here are some useful tips for university event organisers to ensure that they can host an spectacular event this year.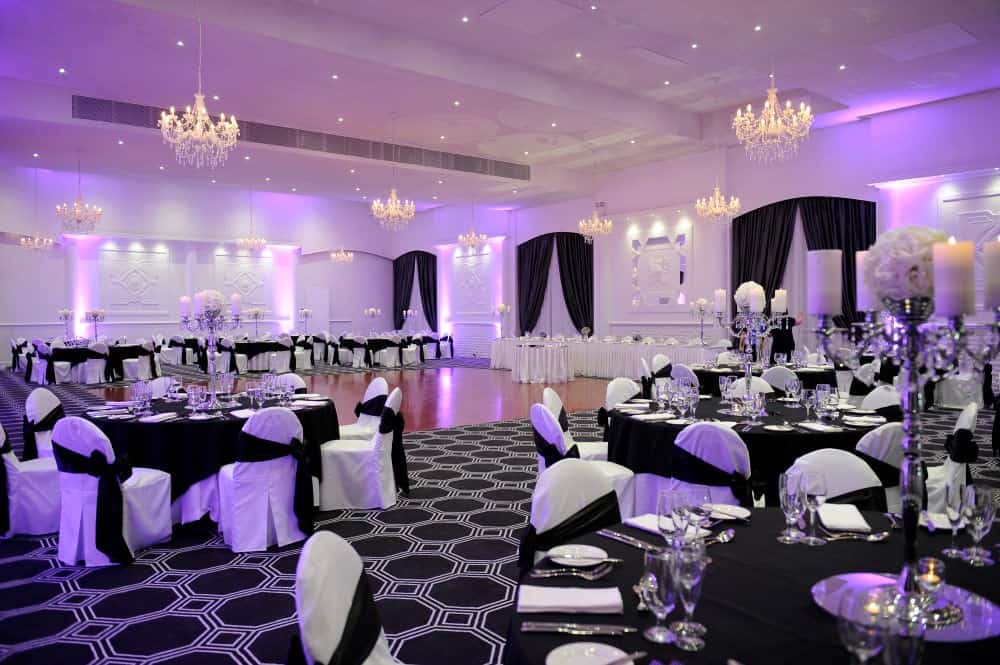 1. Styling The Venue 
Styling the venue should be something that is taken into important consideration. Depending on your university club's colours or theme, there is so much you can do to make an impact on the night. There is the choice to use uplighting, candelabras, coloured sashes for chairs, and much more. It would also be a great idea to have a party favour for your guests, one that is symbolic of your theme. This would be a great keepsake for your guests to remember the night for years to come. If you need to consult with a professional stylist for your event, we recommend Kerr Wedding and Events as they will be able to work with you in coordinating the most extravagant function.
2. Hiring a Photographer 
Having a photographer roaming the venue on the night is essential. It's important to capture images of people enjoying the night while they dance, give speeches and talk amongst each other.  Having professional photos is a great memory to keep from the night. It's also a great way to show the success of the event by posting the photos on social media and the university's website. This is a great tool to strengthen bookings for the following year. We recommend Happy Medium Photo, who have a wealth of experience in capturing photos for university balls.
3. Hiring a Photo booth
Hiring a photo booth or media wall offers guests an intimate and fun experience to remember the night. There is so much to do within a photo booth such as dressing up in prop costumes and other quirky things. We recommend having your name of the function and date printed on the photo as it will be a reminder of the evening, and if people share the photo on social media it will give the university club who hosted the event some great awareness. Owner of OMG Photo Booths Nadar says that photo booths create lasting memories of the event. He recommends that all university clubs should hire photo booths as they are a fun and enjoyable part of the evening, adding a high value of entertainment.
4. Choosing the Right Food 
It's imperative that the food choices are accommodating for all the guests. Before your function, consult with the university club and show them the menu. Take a vote to see what they would prefer to eat throughout the evening. Don't forget to also cater for any dietary or allergy requirements.
5. Choosing a theme 
Make it a really fun evening by choosing a particular theme. People really enjoy when they have to dress up as it adds to the entertainment of the evening. You can choose from a number of themes such as a 70's night, gatsby, Christmas in July and much more. Make sure that you consult with the venue and stylist if you choose one to ensure that the theme is constant throughout the evening.
6. Music
Whether you decide to choose a band or DJ for the event, ensure that you have covered the choices of music prior to the evening. It's important to play a wide range of music, both classic and modern. Having the right music ensures that every one will be enjoying themselves throughout the night, which will entice them to stay longer. Salacious, are an experienced band offering a wide variety of music for your event. Here is their song list – there's definitely some chart toppers on it.
7. Entertainment 
Having the right entertainment will certainly leave a lasting impression from your event. It could be anything from having a guest speaker to using pyrotechnics or dry ice to start off the even. If it's a university cultural club, its best to see if there are traditional dancers who will be willing to be apart of the entertainment for the evening. The opportunities are endless with this one.
We look forward to hosting your next extravagant university ball. Contact us on 03 9802 2477 or email [email protected] to secure your booking.