Winter is here and by the looks of it, it's going to be a cold one! For all upcoming winter couples who are soon to be married and want to stay local and travel within Australia or New Zealand, we've put together some great honeymoon travel ideas to add onto your adventurous and romantic itinerary.
O'Reilly's Rainforest Guesthouse,  Gold Coast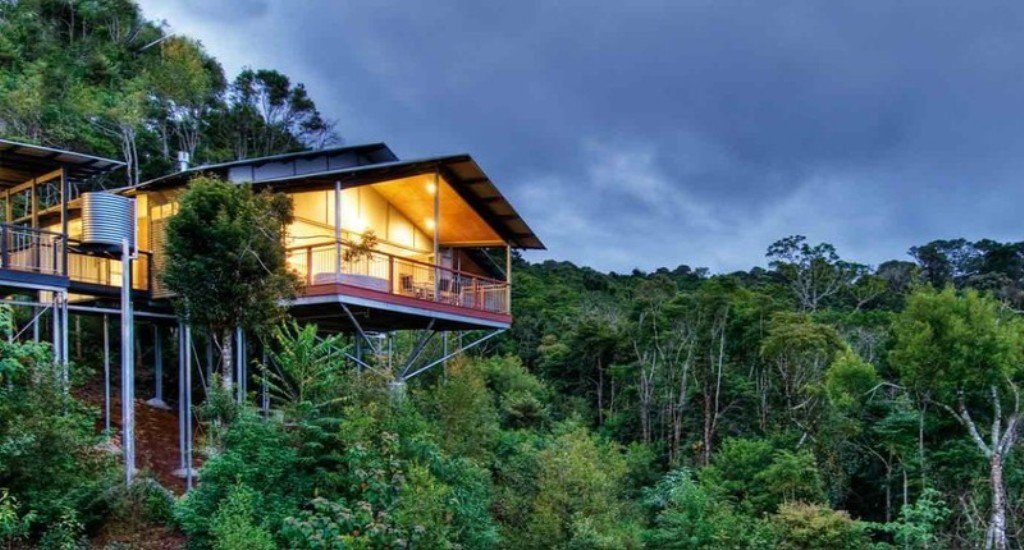 This hidden treasure is nestled in the heart of Gold Coast's rainforest. There is truly a lot to do from bush walking on the hiking trails to viewing the picturesque waterfalls. After a long day, you can return to your guest house to wind down and enjoy a massage, followed by dinner with some sparkling.
Blanket Bay Lodge, New Zealand
Located in the heart of the Southern Alps on Lake Wakatipu in New Zealand, Blanket Bay is all about optimum relaxation. The resort has exceptional mountain views, award-winning food and plenty of adventure-packed activities. It's definitely a perfect choice for a honeymoon getaway.
Sea Temple Resort and Spa, Port Douglas
Imagine spending your honeymoon in a luxurious villa with a swimming pool by your doorstep. Sea Temple Resort and Spa boasts on the beachfront of Four Mile Beach. This  resort offers an exquisite food and dining, which is truly fit for any couple after a 5-Star honeymoon experience.
Paihia Beach Resort & Spa, New Zealand 
This remarkable resort is located in Bay of Islands, New Zealand. A real highlight of this place is the fine dining experience at the resort's restaurant Provenir, which offers the best quality food sourced from Northland. There are a lot of great activities in surrounding areas such as dolphin cruising, sight seeing tours at Hokianga Harbour and travelling on the Russell Passenger Ferry to view the picturesque ocean views.
Woodland Cottages, Yarra Valley
Any honeymoon is made complete with this divine location in the heart of Yarra Valley. Apart from pampering and relaxation, there is plenty to do during the day such as visiting the Yarra Valley Chocolaterie, wandering through the TarraWarra Museum of Art and enjoying a walk through the scenic vineyards while sipping on the finest local wine. Yarra Valley's  location takes the stress out of travelling abroad and it will truly create an unforgettable honeymoon experience.