A bride's wedding is perhaps the most important day of her life. So, of course, she wants it to be perfect. But unfortunately, many brides find that their dream wedding venue is booked up. So, where should you go if you're getting married in Melbourne and looking for a unique and stylish wedding venue? Well, look no further than the city's many boutique wedding venues! Here are just a few of our favourites.
There's no "one size fits all" scale for a wedding guest list—different amounts of attendees will feel right to different people based on family makeup, friend groups, culture, religion, etc. However, Mason considers 75 to 150 guests an "average" size wedding and anything over 150 as a "large" wedding.
Spring is traditionally the start of the wedding season. However, according to recent statistics, spring weddings are the most popular choice for brides and grooms in Melbourne, with as many as 37% of couples choosing to get married from September to November.
If planning a modern wedding, look at art galleries, well-designed restaurants, or warehouse spaces. On the flip side, a wedding incorporating more natural elements works well with outdoor venues such as parks, backyards, and ranches.
Elopement refers to a marriage conducted in a sudden and secretive fashion, usually involving a hurried flight away from one's place of residence together with one's beloved to get married without parental approval.
Planning a destination wedding can lower overall costs because it often prompts a smaller guest list. It also allows you to add your honeymoon to the end of the wedding—meaning you won't have to pay for two getaways.
The Wool Mill
Couples seeking a chic industrial vibe for their wedding need look no further than the Wool Mill in Brunswick. A beautifully restored 1930s warehouse, The Wool Mill features high ceilings with black timber beams, multiple spaces across two floors, and a moody speakeasy bar. Accessible via a private red-brick laneway, you have exclusive use of the entire venue for your wedding day. In addition, the award-winning Nudo is responsible for VIP events management and catering services.
The Terrace Royal Botanic Gardens
Tucked away within Melbourne's world-famous Royal Botanic Gardens is The Terrace, a "blank canvas" venue that awaits your personal touches. For couples with a specific aesthetic for their garden wedding, this venue lets you bring in your decor and furnishings to ensure the room reflects your theme and preferences. An executive chef plans exquisite menus with the Mediterranean, Asian, and Indian influences in a cocktail or plated serving.
Vue De Monde
Vue de monde achieves a wow factor without even trying – located on level 55 of the Rialto in Melbourne's CBD; you have the choice of individual room hire or exclusive use of the entire venue. An award-winning restaurant that specialises in European/Australian fare, Vue de monde boasts moody interiors, dramatic city views, and 5-star service. So your guests won't have to ask twice for the address when you book your wedding at Vue de monde!
Jardin Tan
A hidden oasis within the iconic Royal Botanic Gardens, Jardin Tan is one of Melbourne's best-kept secrets. In an inner-city venue with lush garden ceremonies and a contemporary restaurant reception space, you'll experience 5-star service from the elite events and catering team. Experience season sharing-style menus that celebrate southeast Asian flavours, with many ingredients pulled from the venue's kitchen garden.
Cargo Hall
From its breathtaking location on Melbourne's South Wharf Promenade, Cargo Hall offers stunning views over the Yarra and the CBD beyond. A warehouse space that incorporates luxury furnishings and service and high-end AV and tech equipment, Cargo Hall features a glass-fronted atrium, soaring ceilings, and award-winning catering. Operating beneath the Showtime Event Group banner means Cargo Hall operates efficiently and expertly to create memorable weddings.
Seaview Room - Brighton
Seaview Room is the perfect setting to host your relaxed beachside wedding with breathtaking views overlooking Brighton Beach and Port Philip Bay. This venue is ideal for those looking to host an event with just their nearest and dearest. Seaview Room features multiple ceremony locations, either onsite or barefoot on the beach, flexible packages to suit your every wedding want and need and a dedicated team who will assist in all things wedding related. Check out their storefront and why so many newlyweds adore Seaview Room.
Vogue Ballroom Burwood East
Burwood East's Vogue Ballroom presents a modern event space with high ceilings, large crystal chandeliers, a mezzanine balcony, and a timeless black-and-white styling that easily complements any wedding colour story. This adored Art Deco boutique ballroom wedding venue consistently receives rave reviews from couples who love the stylish space and tailored wedding packages.
St Andrews Conservatory
St Andrews Conservatory – the jewel of Melbourne's iconic Pumphouse Hotel – could be the wedding venue of your dreams. Along with its abundance of natural light through its distinctive glass roof, St Andrews Conservatory is known for its delicate bamboo lanterns that illuminate the venue and create a highly romantic ambience. This venue can cater for 60 to 120 seated wedding guests. Read their reviews and find out why St Andrews Conservatory is one of Melbourne's most popular small wedding venues!
Lyrebird Falls Receptions
Set within the evergreen forest of the Dandenong Ranges, Lyrebird Falls Receptions promises to bring your wedding vision to life. This venue features a beautiful chapel, a gazebo, and a stunning newly refurbished dining room. And catering for 70 to 115 guests, Lyrebird Falls is perfect for those planning an intimate wedding. So check out their storefront and contact their passionate and friendly wedding coordinators today.
Inglewood Estate
Situated in the secluded valley of Kangaroo Ground, Inglewood Estate is the perfect choice for those seeking a private wedding away from the hustle and bustle of the city. Inglewood Estate offers their hand-built stone Chapel featuring antique harmonium and pews, stained glass windows, and wrought-iron candelabras for wedding ceremonies, and a stunning reception centre featuring breathtaking reviews for the celebration into the night. Inglewood Estate reaches capacity at 120 guests, so this venue is ideal for intimate weddings. Click here to view their storefront. 
Avalon Castle
Catering for smaller weddings of 30 to 120 guests, Avalon Castle is the perfect place to host your special day with just your nearest and dearest. This charming and rustic venue features a gazebo perfect for a garden wedding, a chapel with stained glass windows, and a dining room that overlooks the gardens. And, with plenty of photography opportunities and accommodation on-site, there's no need to jump between venues on your big day. So check out Avalon Castle today.
The Gables
Located in East Malvern, The Gables' five-star venue is a favourite among those planning a smaller wedding. Built in 1902 and retaining many of its original architectural features, this stunning venue is renowned for being one of Melbourne's finest venues for weddings of up to 120 seated guests or 250 cocktail guests. The Gables is nestled in a beautiful grandeur Victorian Estate and overlooks magnificent gardens – the perfect location for weddings of all themes. This highly sought-after venue hosts one wedding at a time and allows couples exclusive use of the house, garden and off-street parking so you can truly enjoy your celebration of love.
The Baths Middle Brighton
Located on the iconic Brighton Beach and overlooking Melbourne's only remaining sea baths, The Baths Middle Brighton is the perfect location to host your relaxed and intimate coastal wedding celebration. Specialising in tailored functions with world-class dining, you can book this venue for exclusive use for up to 120 seated guests. In addition, the venue boasts two private balconies, one of which is the perfect outdoor ceremony space with an ocean backdrop. 
Goona Warra Vineyard
Priding itself on being a truly picturesque vineyard, Goona Warra Vineyard is the perfect place for a romantic and elegant occasion. This venue caters to weddings of 40 to 120 guests. Contact the team behind Goona Warra Vineyard and begin planning your intimate winery wedding today.
Amora Hotel Riverwalk Melbourne
Amora Hotel Riverwalk Melbourne could be everything you've been searching for. Overlooking the Yarra River, this boutique hotel is the perfect setting for a waterfront wedding of up to 120 seated guests. Whatever you envision for your special day, the dedicated and talented team behind Amora Hotel Riverwalk Melbourne will ensure your every wedding wish and want is granted. Check out their Easy Weddings storefront for more information and to begin planning your big day.
Cammeray Waters Conference Centre
If you are on the hunt for an intimate wedding venue in Melbourne, you cannot look past Cammeray Waters Conference Centre. Located just an hour's drive from Melbourne CBD, this venue is nestled upon 400 acres of forest and natural bushland – the perfect location for a wedding away from the hustle and bustle of the city. Cammeray Waters Conference Centre allows couples to host their ceremony, photoshoot, and reception within one stunning location, so you and your guests needn't rush between venues on the big day. For more information and to view their photo gallery, visit their Easy Weddings storefront.
Yarra Valley Estate
Yarra Valley Estate offers couples the unique opportunity to exchange vows in their picturesque Open Air Chapel. Perfect for those who enjoy the outdoors, this venue is set among beautiful gardens and views over the Yarra Valley and accommodates up to 100 seated wedding guests in the main dining room. Read their reviews and find out why so many couples adore Yarra Valley Estate.
Studley Park Boathouse
The team at Studley Park Boathouse promise to bring your wedding vision to life within their walls. Set on the upper reaches of the Yarra River, this historic building offers modern cuisine, tailored menus, and two function rooms to choose from that accommodate 40 to 120 guests. 
Syracuse
Syracuse could be what you've been searching for in a wedding venue. Located in Bank Place, just off Collins Street, this venue is the perfect setting for a boutique wedding of up to 95 guests. Syracuse is renowned for its spectacular cuisine and fine wines and is conveniently located for those hoping to stay in a hotel nearby. To find out if Syracuse is the perfect venue for your event, check out their Easy Weddings storefront.
Arco Restaurant
Located in Dandenong South, Arco Restaurant is the perfect setting for an event away from the hustle and bustle of the city. Featuring polished floors and stunning floor to ceiling windows, this venue is renowned for putting on stylish and sophisticated events for up to 120 guests in a relaxed, calm environment. So whatever you envision for your special day, the dedicated team behind Arco Restaurant will ensure your dream wedding becomes a reality. 
Mv Pearl
If you are searching for an intimate venue that will wow guests and leaves them with something to talk about, MV Pearl is a perfect choice. This 80-foot Motor Yacht exudes European luxury across its three levels. The perfect setting for a sophisticated, intimate event, this unique venue hosts events for up to 70 guests. We cannot recommend MV Pearl enough to those in the market for a small wedding venue in Melbourne. So check out their Easy Weddings storefront and begin planning your MV Pearl wedding today.
Roombas @ Mt Aitken
With 32 five-star customer reviews on Easy Weddings, Roombas @ Mt Aitken is the most popular venue among those planning an intimate wedding in Melbourne. Set in the beautiful Macedon Ranges, this venue is the perfect setting for ceremonies, photoshoots, and receptions of up to 130 guests for a seated occasion. And, with a guesthouse available onsite, you and your bridal party can celebrate into the night and across the entire weekend if you so wish. Check out their Easy Weddings storefront for more information on this small venue. 
Farm Vigano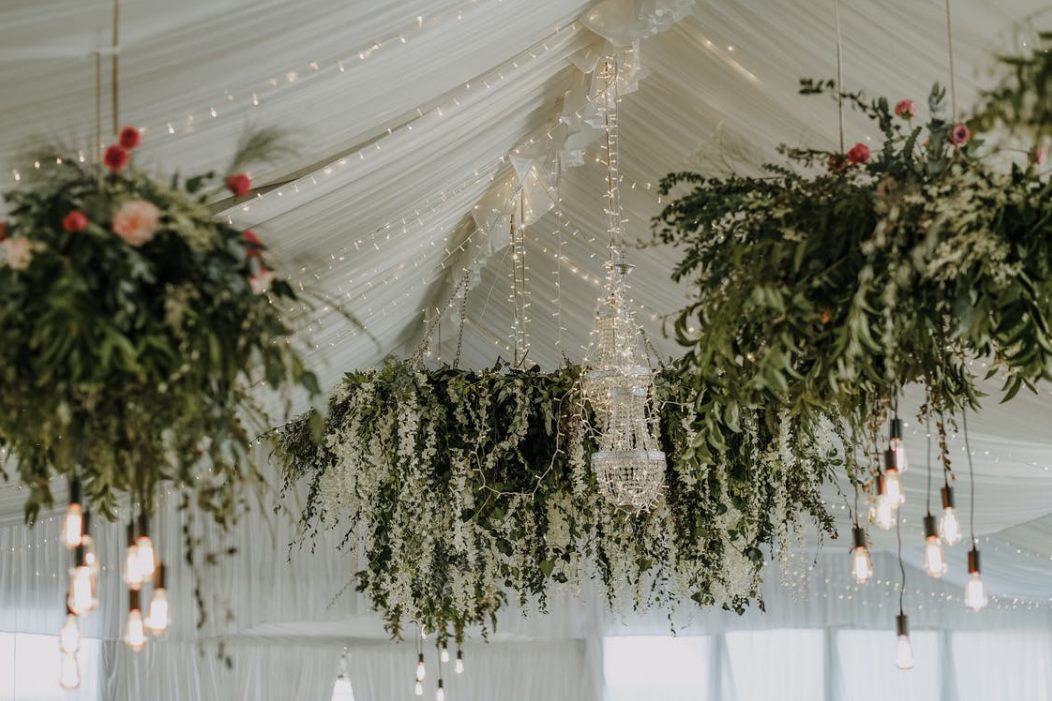 Do you and your mate love the countryside? Farm Vigano is set among 16 acres of beautiful landscape. Although there is a vast amount of outdoor space, this Melbourne wedding venue is perfect for your exclusive wedding. There are various rooms, including the gala room, the grand dining room, and the Italian terrazzo, but they all have spectacular views of nature. The Italian passion package includes a sit-down dinner with up to 120 guests. This charming venue was recently awarded the best ceremony venue award at the Australian Bridal Industry Awards.
Normanby House Reception
Do you want a small Melbourne wedding ceremony tailor-made to your specific requests? Normanby House Reception only books one function at a time to give your celebration undivided attention. There are multiple packages available, including meal options to round out the magical evening. The Normanby House Reception features a gorgeous one-room venue that caters to between 50 and 220 guests. Your chic yet intimate wedding is about to come to life.
Avalon Castle
Avalon Castle believes that every bride should be made to feel like a princess on her wedding day. The all-in-one venue provides an indoor arena or chapel ceremony to seat 30 to 120 of your loved ones. You and your soul mate can exchange vows under the beautiful gazebo before departing to serve drinks in the onsite garden. You and your guests will adore this charming wedding venue.
Elizabethan Lodge
Conveniently located just 20 minutes from Melbourne's CBD is Elizabethan Lodge. This enchanting wedding venue includes a sandstone chapel with artisanal timber pews and hand-crafted leadlight windows. If you want an intimate outdoor ceremony instead, it could be in the fairy-lit garden. Couples can also take advantage of the Grand Heritage ballroom, which caters to 180 guests. The services also include an onsite professional photography studio and makeup station to help make your day that much easier.
Sherwood Receptions
The ambience is ideal if you envision a rustic outdoor wedding. The 130-year-old homestead rests among natural bushland that provides a charming elegance to its events. The outdoor courtyard is adaptable for smaller weddings with a fully air-conditioned function room nearby. The staff is willing to work with you in designing a package that best suits the individual requirements of your guest list.
Rippon Lea Estate
Rippon Lea is a grand suburban estate that features sweeping lawns, several majestic trees, and a tranquil lake on its property. The gardens, orchard, fernery, and other outdoor elements can be the scenic background for a more intimate and romantic wedding ceremony. The ballroom also offers an impressive venue for the wedding reception. You can host up to 200 people on your special day.
Balgownie Estate Vineyard Resort & Spa
Balgownie Estate Vineyard Resort & Spa rolls out the red carpet for its guest with its picturesque landscape as its backdrop. Located in the heart of Yarra Valley, the premier wedding destination features an all-inclusive winery wedding with outdoor and indoor options. The covered balcony is especially breathtaking as it allows your guests to enjoy the various canapés along with the 90-acre property.
Conclusion
If you're looking for a unique wedding venue, Melbourne has no shortage of options. Whether you're dreaming of an outdoor ceremony in a picturesque park or an elegant soiree in a grand ballroom, the city has something to offer every couple. To help make your search easier, we've compiled a list of Melbourne's favourite boutique wedding venues. These spaces will inspire and impress your guests, from historic mansions to modern art galleries. So what are you waiting for? Start planning your dream wedding today!