Melbourne's Premier University Function Venue
Vogue Ballroom is Melbourne's newest and most stylish function hire venue. With an opulent ballroom and top-class services on offer, we are the perfect location for almost any occasion you could think of. This goes the same for university functions. Special events are an awesome part of being a university student, and the team at Vogue Ballroom want to ensure that your upcoming law ball, charity ball, masquerade, whatever, is a special and memorable one.
We work closely with the hosts to ensure that every aspect of their university function is taken care of. From catering to the bar, lights and effects, music, everything, we work hard to ensure that your event makes a grand statement.
The perfect university function venue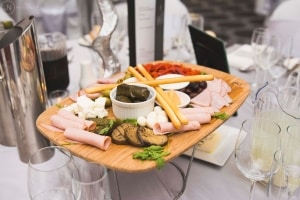 University events are a great aspect of the tertiary experience: they are great for making new friends in your faculty and help everyone feel more comfortable with the year ahead. The team of event planning experts at Vogue Ballroom have fond memories of their uni functions, and therefore want to help other to have an awesome time at theirs.
Our ballroom is just the place for the perfect event. Lavishly designed, and with a comprehensive range of services on offer, you and your guests will be astounded by the level of care taken by the planners at Vogue Ballroom.
The marble flooring and mezzanine balcony await all those who wish to enjoy Melbourne's premier function venue, we will ensure that your evening is absolutely unforgettable.
Contact us for more information
If you would like to find out more about our university function venue, or would like to get started on planning the big event, feel free to get in contact with the friendly and knowledgeable team of event planning specialists at Vogue Ballroom. Fill out an enquiry form on our contact page or call (03) 9802 2477 and one of our staff will be happy to assist you with your questions.
We provide our ballroom for a range of other functions, so just feel free to get in touch with us and we can begin planning the upcoming evening.