Melbourne's Premier Corporate Christmas Party Venue
It must be said that Christmas is a pretty good time for corporations. The team wrap up all the loose ends of the year just in time for a relaxing summer break, and on top of that, you get to throw an awesome Christmas party to show your staff that you appreciate all the hard work they did throughout the year.
Vogue Ballroom is the perfect venue for putting on that perfect corporate Christmas party, the one that causes all kinds of regret in the following weeks, but at least you won't have long to deal with it until you can hide away from colleagues before the start of the new year.
We have a team of event planning experts on hand to cover all aspects of the party, from decorations to drinks, food to lights and effects, and of course music (even if it's Michael Buble's Christmas on repeat), the team at Vogue Ballroom leave no stone unturned to ensure that your company's Christmas party is one to be remembered for a long time to come.
The perfect venue for a Christmas party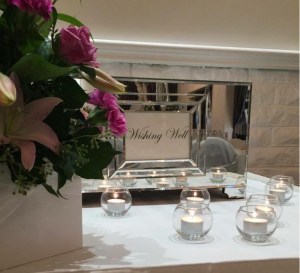 With a lavish and opulently designed ballroom as well an exceptional level for services on offer, you will find that Vogue Ballroom is the perfect choice for your upcoming Christmas party. When you come into our marble-floored foyer you will be immediately astounded by the elegance and style of the venue, and upon entering the ballroom you will be amazed at the level of care put into the design of the venue.
French provincial chandeliers line the ceilings, leading up to a majestic mezzanine balcony. The custom designed carpet is like no other you will see in Melbourne, and the décor we have in place is perfect for adding that extra touch of class to your Christmas party.
We want to ensure your Christmas party is perfect, and will take every measure to do so.
Contact us to start the planning process
If you would like to get the Christmas bauble rolling on planning the perfect end of year fiesta for you and your colleagues, feel free to get in touch with the friendly and knowledgeable team of event experts at Vogue Ballroom. Cal us on (03) 9802 2477 and we will happily assist you with your enquiries.
We also provide our ballroom for all other types of corporate function, read more here.